Nowadays, due to the pollution and busy, hectic schedule, we don't leave 'me' care time, especially when it comes to moving towards the salon. And the result comes dry, brittle hair facing problems like hair loss, dandruff etc.
When it comes to the hair spa, massaging and relaxing comes to the mind. There will be no one who doesn't want to get healthy shiny hair with the best massage. But either the reason is time or the expensive hair spa salon visit. You just compromise with your hairs.
Why don't this time give a try to hair spa at home instead of wasting time and money? It is not a very difficult task, just once give it a try, and I am sure you will include this in your habit. You need to be dependent on anyone. You can do it yourself at home, at any time when you feel suitable.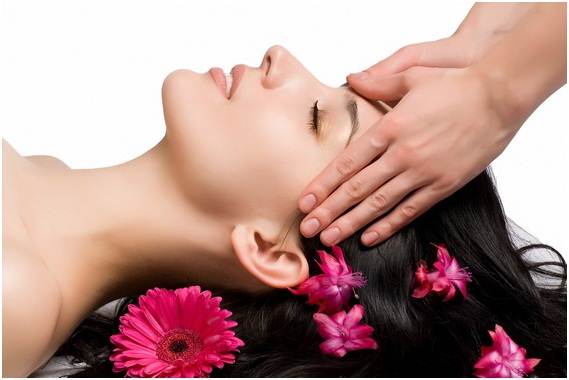 What is Hair Spa?
To rejuvenate and protect the hairs, hair spa is a new concept treatment. This is not only beneficial for hair problems, but also this includes messaging that relax the complete body. If you want to look and feel good at the same time, hair spa will really be the wonderful experience.
Hair spa is basically a therapy that helps you to maintain your hair's growth and will make them shiny, bouncy and strong. Nowadays, hair spa has become a trend for hair treatment. While you will visit any salon for hair therapies, they will suggest you for a hair spa based on your hair's situation.
Any hair specialist firstly will take a look that what kind of hair you have then they will suggest you what kind of hair spa treatment is essential for your hair.
Let's have a look at the benefits of hair spa-
Benefits of Hair Spa
Along with maintaining the health of your scalp, treating dandruff, split ends, deep conditioning the roots to maintain the shine and lustre, hair spa treatment a nourishes the roots as well as the body of hair.
This treatment involves hair messaging and cleaning with some special products that clean up the pores on the scalp and nourishes the hair follicles and became them bouncy, shiny and healthy.
Oil massaging in hair spa treatment helps to improve blood circulation and normalize the oil secretion. It eliminates impurities inside pores and repairs damaged hair. Oil massage also helps to remove dryness of scalp that is the general reason behind dandruff.
Hair spa is also an effective method if you are facing hair loss due to the hair colouring chemical effects.
Easy Steps To Do Hair Spa At Home
Hair spa is not all about for pampering yourself with the relaxing oil massage or just to give a lustrous look for an occasion but also this also nourishes hair with massaging, shampooing, conditioning and hair mask. If you have hair problems like dandruff, split hair, dull and weak hair then not just take this treatment while planning for an event or just you have visited the salon. In that case, take proper hair spa treatment at regular intervals.
Oil Messaging

Oil massage is the first step while doing hair spa. Hair spa is not very typical task while doing this at home. This is the best process that you can do at home to your hair in a very simple way. Just take any hair oil like coconut oil, olive oil, sesame oil or any other that you use regularly or that suits to your hairs, and if you have oily or dry hair then you can also take the combination of oils too. Castor oil is also good for both oily and dry hairs. You can also use some essential oils in the combination of hair oil.
If you have oily hair then you can also take almond oil or amla oil as they are very light and almond oil is the rich source of vitamin D and E. If you are getting confused and want to take the best shampoo then just click here 10 Top Best Hair Oil For Hair Growth & Thickness Available In India and have a look which one is best suitable for you.
Patanjali also has offered a good hair product so you can also use them too. Check it out here: Best Patanjali Hair Oil For Men and Women – Review Rating Benefits
Make your hair oil slightly warm and apply to your hair with your fingertip covering entire hair roots for approx half an hour or 20 minutes. This will not only give you the relaxation but also increase blood circulation and activate the blood cells.
This is the major benefit of this step while doing this step at home that you can do this step at night too. You can leave oil overnight. But don't prefer to go outside with oily hair. Oily hair catch dust and this can harm your hairs.
This first step will boost hair growth and with all this first step is over and now move towards the second step.
 2. Hair Steaming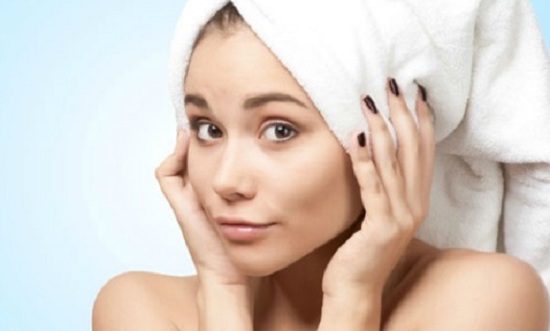 At home, you don't have an electronic steamer, so don't think to buy and spend a lot to purchasing on the steamer. You can simply do this step at your home, let's boil some water and dip the towel into this and squeeze tightly to remove excess water. And wrap the towel around the hair. When temperature slows down then repeat this step again. Do this step for 5-6 times. This step will help to penetrate oil into the scalp. Do this step carefully. Keep in mind that boiled water does not harm the scalp. Now move to the step third.
3. Hair Washing

After completing the first two steps, the third step includes hair wash or shampooing. Get a good quality mild shampoo for cleaning your hair. And always use cold or lukewarm water in winters for hair wash. Do not use hot water, as this is not good for hair roots.
You can do the first two steps in the night and then leave your hair overnight and wash next day morning. This is best while we do hair spa at home. You can adjust steps as per the time you have.
If you don't know which shampoo will be best suitable for your skin then you can have a look here: 10 Best Shampoo For Dry, Frizzy, Damaged, Rough Hair With Split ends
4. Hair Conditioning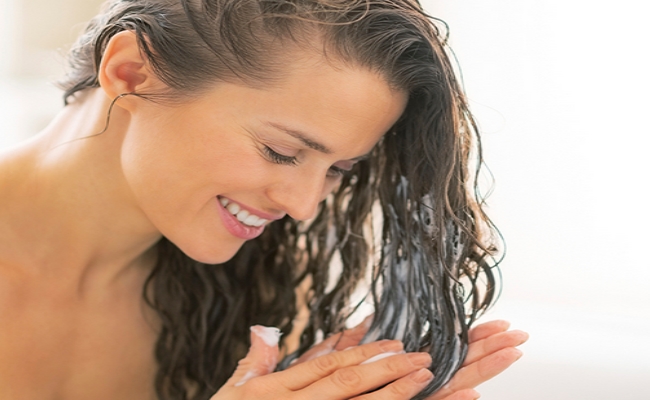 After shampooing helps to add shine to the hairs and settled down the hairs. This steps can be done with any product that you use as your regular hair conditioner. Or if you want to do this with some home product, then we also have ideas for that too.
Just boil some tea water and add some drops of lemon juice and apply onto your hair as the conditioner. Or you can also take grated beetroot, and add some hibiscus powder that works great as base and rich in iron and vitamins.
Apply this hair conditioner for 15-20 minutes and then rinse of this with water. Don't use shampoo after condition.
But if you don't have much time to follow these natural hair conditioners, then you can use market hair conditioner but don't skip this important step.
5. Hair Mask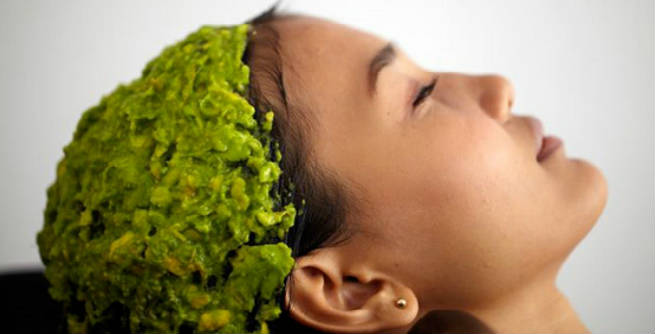 This is the last and final step when doing hair spa at home. You can't even think to complete the hair spa without this process. As this is the step, that locks the nourishment.
All that's done!! Hair spa home is completed with simple, easy five steps. To see the best results, do this process twice in a month for better results.
As there are many in the market, you can apply them directly while having very short time but natural homemade packs give good results.
Either you are purchasing or making homemade hair mask should keep in mind before applying that hair mask should be according to skin type and hair problem.
There are lots of home remedies that you can simply and apply at home. Here we have 20 Amazing Health Benefits Of Vitamin E For Skin And Hair. Aloe vera is also good for hair, here we have Top 15 Unknown Health Benefits Of Aloe Vera For Face, Skin & Hair.
When it comes to pampering yourself there is nothing can best than the hair spa. Hair spa is an excellent way to nourish the hair with the oil massage, steam and feel rejuvenated.