Still single, searching for an appropriate life partner so need not to worry. We are here to solve your problem. This time we have come up with the Top 10 Popular Best Matrimonial Sites In India- where you can find your love. Marriage is very delicate matter, we care for you. Websites showing here on our list are totally trustable, full of credentials that you can find the right one according to your choice.
Although nowadays love marriages also exist, still in India it's ratio is very low. Indian families still prefer to arrange marriages, they believe marriage is not a culture, it's the bond between two souls, wedding of two families. In one life, you meet your life partner only once. Therefore, you have to take this decision very wisely with the mutual understanding of family. Therefore, mediators either person or matrimony should be reliable.
It's said that couples are made in heaven but they meet on earth. As the time is changing, everyone has their own criteria and choices for their life partner. Therefore, to make it easier for you to choose your perfect one, we have here listed the Best Indian matrimonial sites for all religion and regions.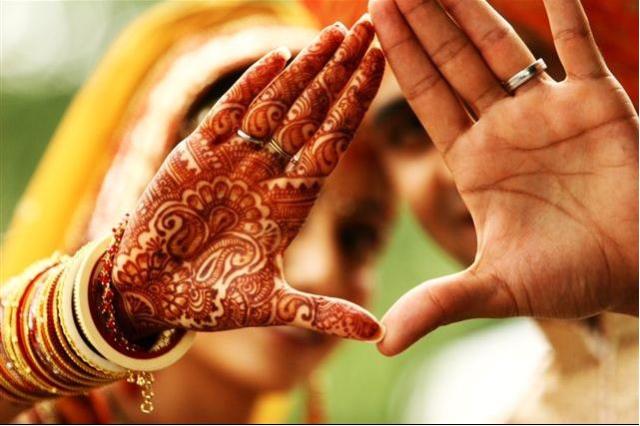 Top 10 Best Free Matrimonial Sites In India For All Religion and Regions
Marriage is one of the main decision of everyone's life. So, trust plays a prime role while choosing your soulmate. As India is the country of religions, every 500 km. the distance changes the religion according to their region. As time has changed, everyone is busy with their schedule and work. Therefore, matrimonial sites are coming in trends, in India also.
But if we talk about arrange marriage in India, people still limited to their tradition and religion. To keep this in mind, matrimonial sites are providing services according to community and religion like Hindu matrimony, Arora matrimony. Similarly, many matrimonial sites exist according to caste, community, religion and language.
You will be eager to know how these sites work? It's very simple to find life partner according to your preferences. You have to make an account just providing your basic details and then you will be the member of that matrimonial site. If you have higher priorities then fill your exact profile by answering all the details. Some of the matrimonial sites are free and others have some premiums. But they only you have to pay when you want some extra services. Likewise, some of the sites don't show contact no. of both sides. Also, don't allow for the chat if you are not a paid member.
Here, check the List of Best Matrimonial Sites In India. Hope you will find the one that will be suitable according to you.
Some of the matrimonial sites are free and others have some premiums. But they only you have to pay when you want some extra services. Likewise, some of the sites don't show contact no. of both sides. Also, don't allow for the chat if you are not a paid member. If you are interested in chat with some person or contact with that person then you can pay for premiums. These are not much amount. Also, they provide offers and discount time by time. Here, check the List of Best Matrimonial Sites In India. Hope you will find the one that will be suitable according to you.
Shaadi.com

Shaadi.com needs not any introduction. You will find this always on no. 1 while searching for best matrimonial sites in India. Shaadi.com was founded in 1996. It's the oldest and India's best matrimonial site. With the improvement in technology systems, they have added many options to their website so that you can search appropriately.
You just have to simply register on this website and make your profile. Registration is totally free and steps are very simple. They will mail, message you many profiles according to your choices. Then, if you are interested in chat with someone or you want some more options and don't have time to check a long list of daily proposals then you can take premiums.
They have many plans for premiums. If you don't want to pay much then pick a lower amount plan and also take benefits of discounts. I think this much amount is not too high for your future. And if we talk about the website, they itself are the biggest proof for that. You can see many real images of couples and personally I have seen 3-4 couples getting married through shaadi.com.
2. Bharatmatrimony.com
After shaadi.com, Bharatmatrimony.com is the most popular and trustworthy matrimonial site in India. It was founded in 1997. BharatMatrimony has found a place in the Limca Book of Records for facilitating a record number of marriages. About 3 crore people are connected with Bharat matrimony. They also have their offices in many cities, where families can meet up!
Bharat matrimony covers 15 regions networks including South zones. Kerala Matrimony for Keralites, KannadaMatrimony for Kannadiga, TamilMatrimony for Tamilians and TeluguMatrimony for Telangana. Be a member of Bharat matrimony with following simple registration steps. Best things with this site, here you can search according to religion and region.
3. Jeevansathi.com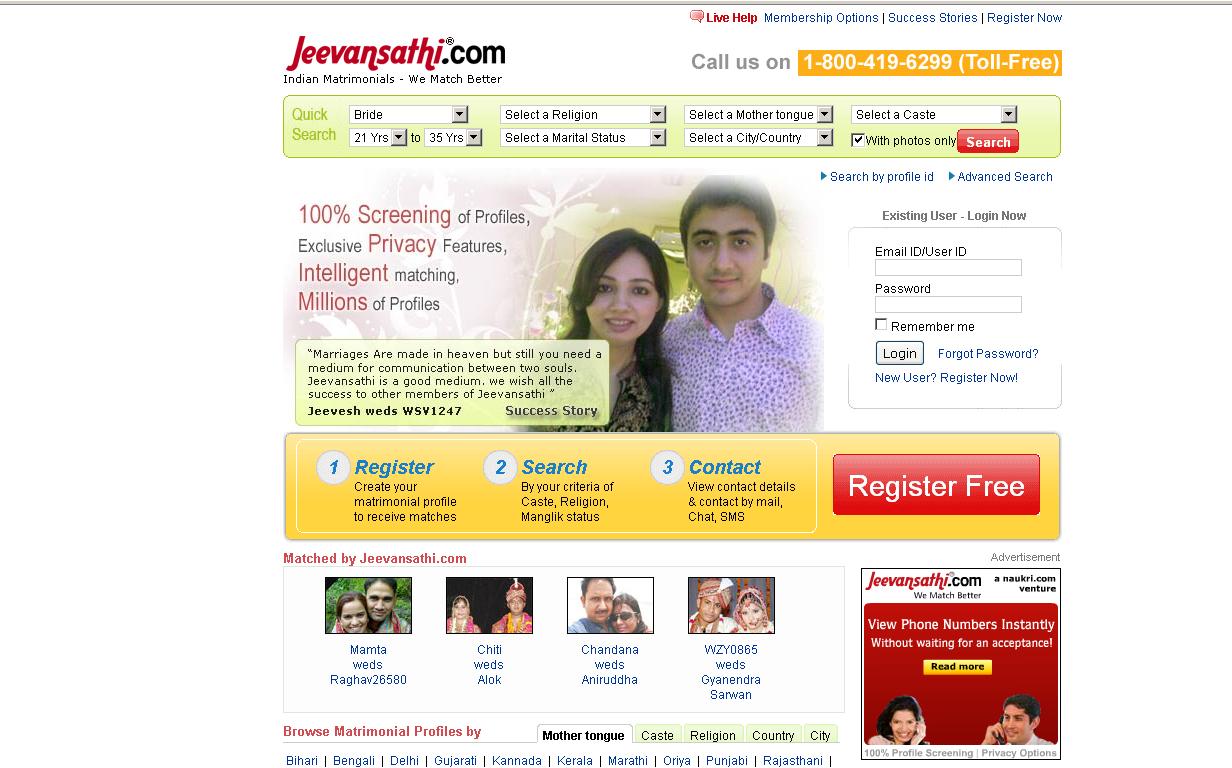 Jeevansathi.com is one of the leading matrimonial sites in India. They are making people happily married since 1998. They provide a platform to Indian bride, groom, and their families to search the new member of the family. They understand the importance of your family, so they provide most secure and convenient method to search life partner. If you have urgency then you can buy their premiums that are so cheap.
They strictly prohibit the persons who just want to date. They provide security for your personal details, photos, phone no. etc. They also maintain a customer care team to join millions of people, they have offline centres in various cities for the interaction of families, bride, and groom.
4. Simplymarry.com

simplymarry.com is one of the best matrimonial sites with the tagline " Jab baatein ho free, toh choosing a life partner becomes easy. They have come up with the idea to bring together million single hearts. SimplyMarry.com is the fastest growing matrimonial portal in India, promoted by The Times of India group.
They provide the facility to find your perfect match across all regions, religions, caste, cities and language. As chatting is free on this site but still they have some premiums plans to make your partner search easy, meaning and focus. It's very simple method to be a member of simply marry. You can choose to buy Platinum Membership, Diamond Membership or Gold Membership. These plans are different according to terms of the duration and offered benefits.
5. Punjabimatrimony.com

According to the Brand Trust Record, Punjabi matrimony is the most trusted website. This is part of the Bharat Matrimony. Purpose of this matrimony is to build a new Bharat by making happily married couples.
This is the best matrimonial sites who belongs to Punjab and search their life partner only in Punjab region. You can simply register on this website by giving details of your's like name, gender, birth details, occupation, father-mother-siblings details, education details and according to your preference.
6. m4marry.com

m4marry.com is a meeting place for Malayalee suitors from around the world. They provide easy to use interface. They commit to the security and privacy of your data.
Again, steps to create an account on this site is very simple, just by providing your details and what abilities you want from your someone special. Friends, family or any other relative can also make the profile on behalf of you. By purchasing premium plans you can access more options. They plan a perfect wedding for you.
7. Hindimatrimony.com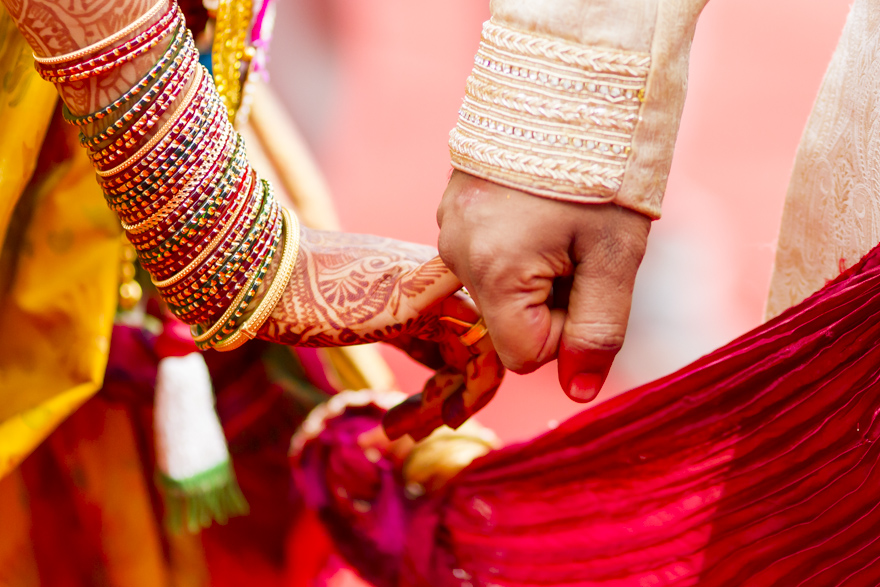 The main objective of this site is to find the blameless partner for you across all over India according to your community. This is one of the lists of sites that are most trusty and successful matrimonial sites. This is also the part of Bharat Matrimony.
The site offers the excellent services and this is a community based matrimonial site. This helps to find the perfect bride or groom according to your search.
Registration is completely free and steps are very simple. The interface of this site is very friendly.
8. Kerelamatrimony.com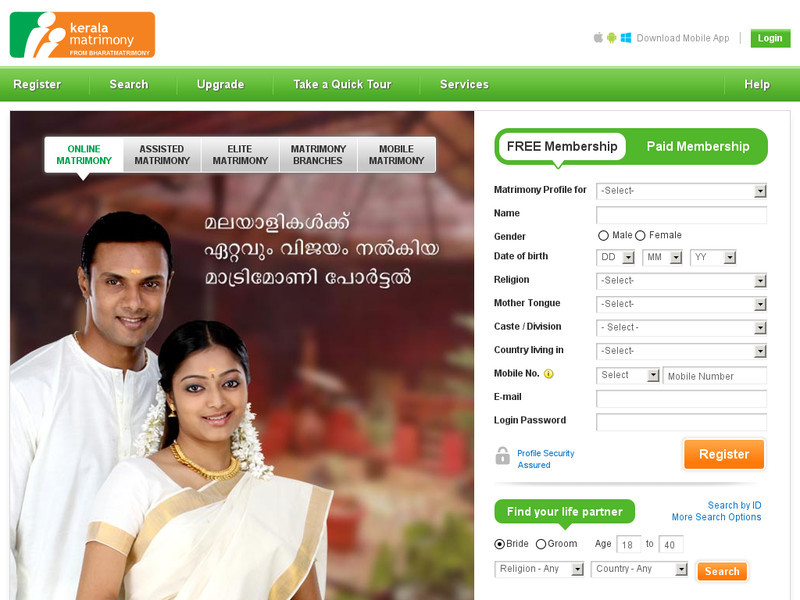 This matrimonial site is exclusively for those who are searching their partner in Kerela. Natives of Kerela who stays across all over the world. Registration on this site is free but if you want some advanced functionality for search then you can take premium plans by pay a little amount.
For a paid user, they add some special search filter and they work then keep the focus on you. You can search your partner with this matrimony selecting choices like area, religion, caste, community, education, language etc.
9. Gujaratimatrimony.com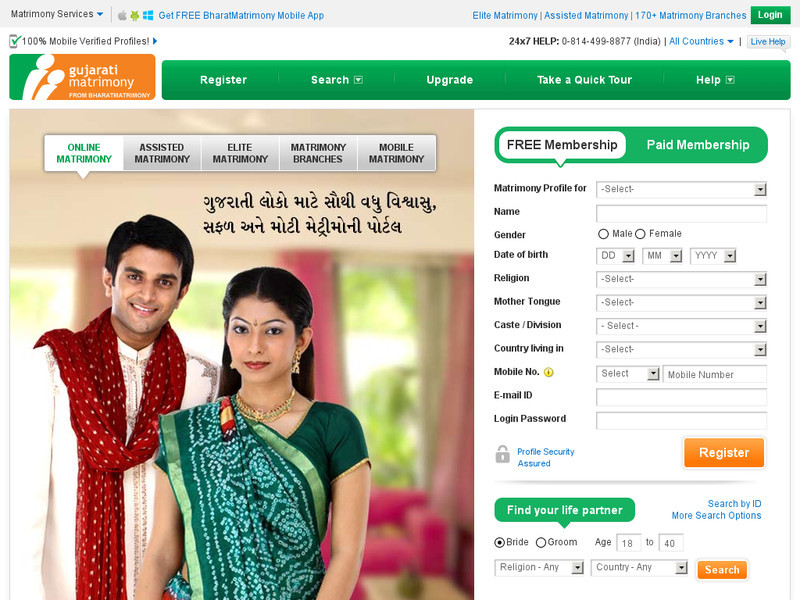 If you belong to Gujarat and searching a soulmate around your state then the part of Bharatmatrimony.com, Gujaratimatrimony.com has been specially made for you. You can make a quick search on this matrimonial site after making the profile by giving some valid information about you.
You can make your search based on caste, category, language, region, religion etc. So, if you are planning for an arranged marriage then this is the best matrimony site in India.
10. Spouseup.com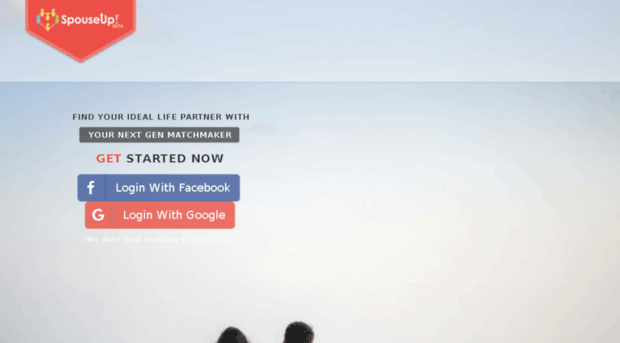 Spousup.com value your relationship that's why they are using new technology algorithms along with cultural things to search a life partner for you. They believe here you can make smart matchmaking by sharing your liking and interest.
Spousup.com also stays connected with your Facebook profile. To minimize the fraud, they allow your Facebook friends or friends of friends in order to make a network for your recommendations. If you are connected outside your network then they also provide recommendations. They also provide cool chat environment after you connected with your desirable match.
Now, if you are single and busy then hope you will try to make your profile on one of them or you can also make all of them. We wish you find your couple as a match made in heaven. How you find this article and if wants to know about any of these matrimonial sites then please write up to us!