Gone are the days, When ladies used to carry Bindi for only follow their tradition and cultures. Now Bindi Designs has acquired a place in fashion & style statement. When talking about fashion, this is incomplete without wearing a beautiful Bindi according to your face shape.
Yes, Bindi is not the only style it also has mythological meaning. Bindi comes from the word Bindu. It means dot or point from Sanskrit which is worn in between the eyebrows or centre of the forehead. Generally, Bindi is decorated in Red colour but now you can see a lot of variations in the style and colours of bindi designs.
If the most beautiful day of your life is coming for which every girl dream then you are at the right place. Yup, you girls guessed right. I am talking about who soon be the bride-to-be. I know you can't wait. Then let's scroll down below to check the elaborate Bindi Design: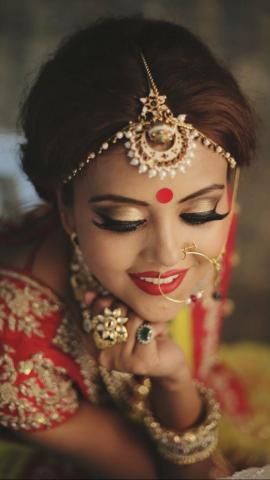 Gorgeous Bindi Designs You Should Try Once
In the last couple of months, I have seen that Bindi is getting more popularity. Some websites are also selling variant designs, style, and colours of the Bindi. Bindi trend is also rising in the Hollywood Industries. In the last few months ago, I have seen Selena Gomez spot a huge Bindi during her performance at the MTV Movie Awards. As Bindi gives your makeup a final glamorous touch but it has a purpose behind wearing the Bindi. So, if the next time you are going to include this in your make-up kit first gets a purpose of Bindi.
The origin of bindi can be found in ancient times. At that time men also wear Bindi in the form of Tilak during puja and this followed in some religious ceremonies in India. The spiritual significance of wearing a Bindi, the place where bindi is worn is the place of "Third eye". It denotes wisdom and to remind all to see through the mind's eye and the whole universe is one.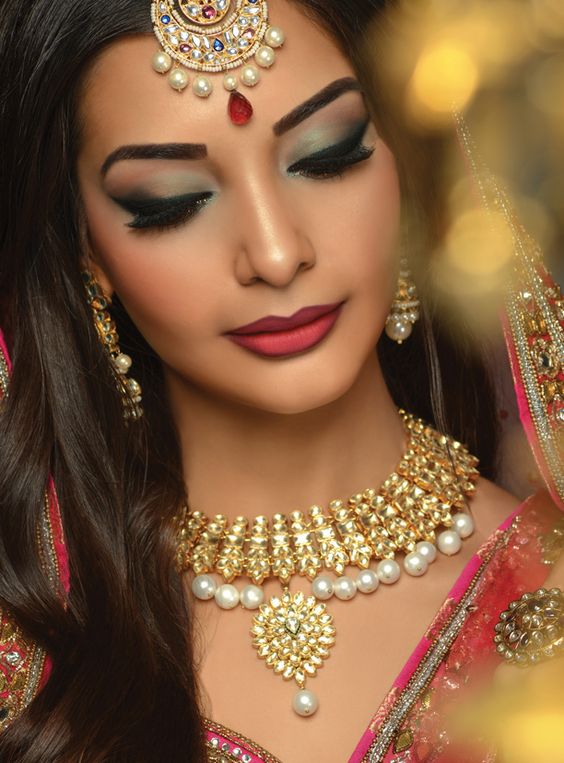 There are also some beliefs behind the colours of Bindi. As red colour denotes power and strength. And in the different aspect, if a woman is married, it shows the prosperity and her true love. Bindi also represents the marital status. Red represents, the married woman and windows generally don't wear Bindi but in Southen-India widows wear Black Bindi.
Wearing a Bindi also have health benefits, Bindi is wearing in the middle of eyebrows that is the place for pineal gland. In the past time, Bindi was made of flowers, Yellow turmeric or red sandalwood. They keep you cool and energetic.
As now Bindi has converted into the stickers that you just have to paste on your forehead only for style or just to follow tradition. So, health and mythological aspects are not left now. Just wear this to make your look more glamorous.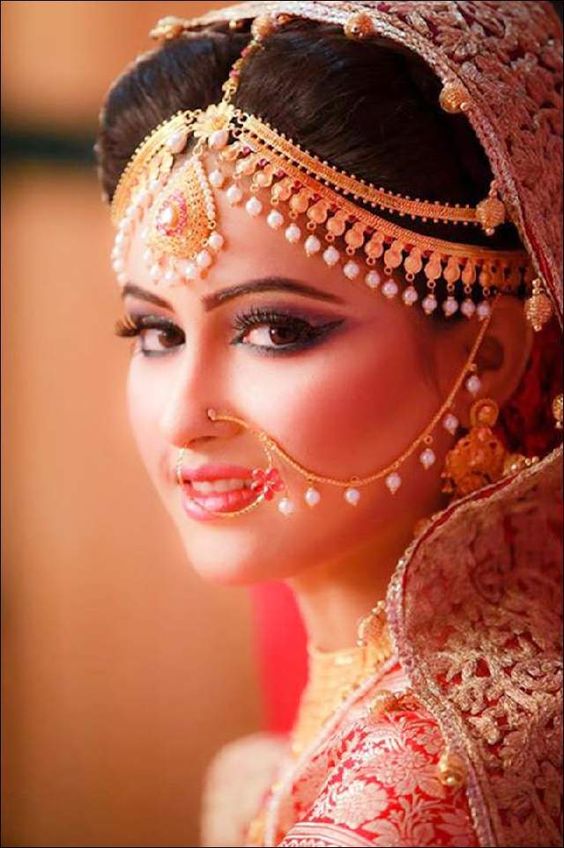 Maang Tikka Bindi as you can guess it's named, wearing the beautifully jewelled maang tikka in the replacement of Bindi. Maang tikka will cover the forehead and pick design including hair jewellery. No words left in my dictionary to explain how it will look when you will be the bride-to-be.
   3. Groom Tilak Bindi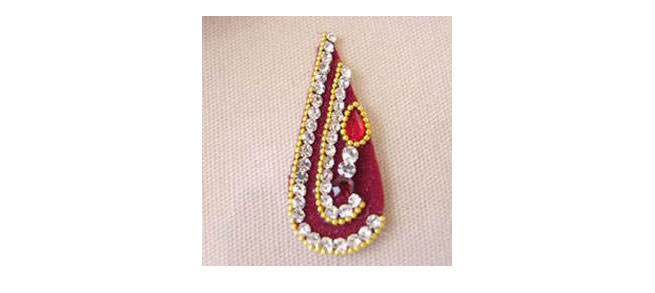 Groom is also not behind to follow the fashion trends. If you are the groom to then wear this traditional beautiful bindi with your wedding sherwani. This will really intensify the look on your special memorable day. And speciality of this Bindi is that it is smudge proof.
   4. Forehead Bindi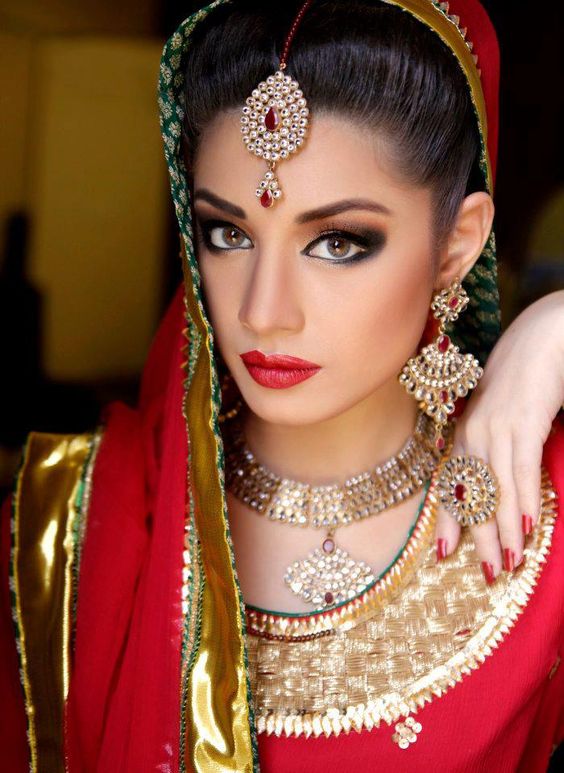 This bindi design is getting much popularity these days, even you can see some of the western celebrities wearing this Bindi. This Bindi style will enhance the charm and overall look of your bridal look.
These were some different style for the bride and now we are showing you much more designs that you can wear to your wedding. As this is the thing that every lady wants to wear for her whole life.
5. Simple Black Bindi Design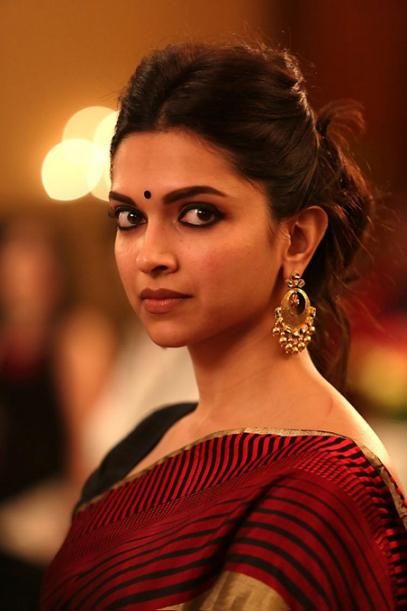 This is the super easiest Bindi pattern and also looks super hot. You can make this Bindi with Kajal or Eyeliner instead of wearing the sticker one. This bindi style is generally followed in southern India.
6. Glitter Bindi Design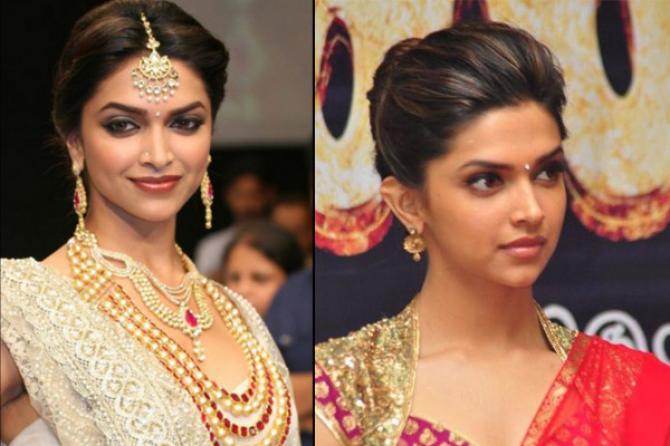 Newlyweds, if you have tired of wearing the long, heavy, embellished bindi's then try this the simplest cool and stylish bindi look. Glitter's shine will give extra glow on your face.
7. Bengali Bridal Bindi Design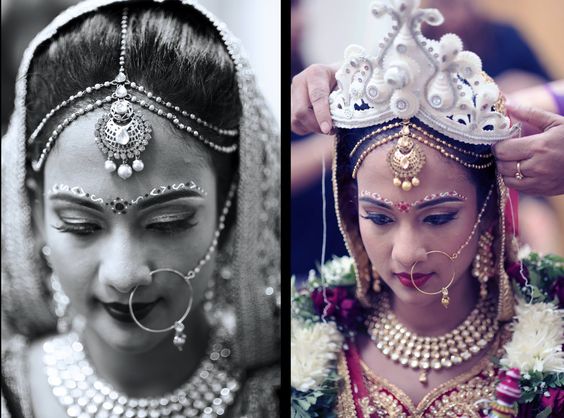 The real beauty of lady lies in between the forehead. Any bride makeup is incomplete without the bindi. Bengali bindi is generally red or maroon in colours and made off with the liquid kumkum.
8. Forever Round Bindi Design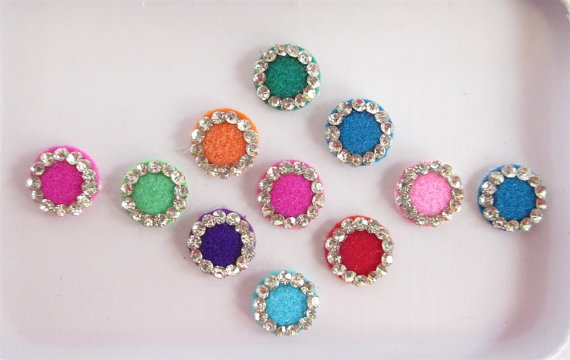 The round shape bindi always remains on top in the list of every lady. This is also the simplest one. You can either make them with the liquid kumkum or you can purchase the sticker one.
9. Long Shape Bindi Design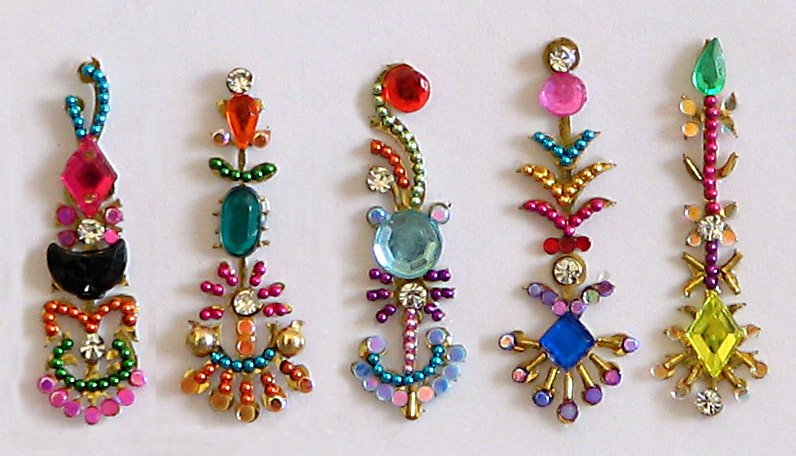 You can also apply the simplest form of this style bindi, just making a long line with kajal. This is the fancy style of this bindi that has been modified with embellishment. This bindi design looks perfect when you have a round or oval shape face. This will give length to your face.
10. Latest Fashion Bindi Style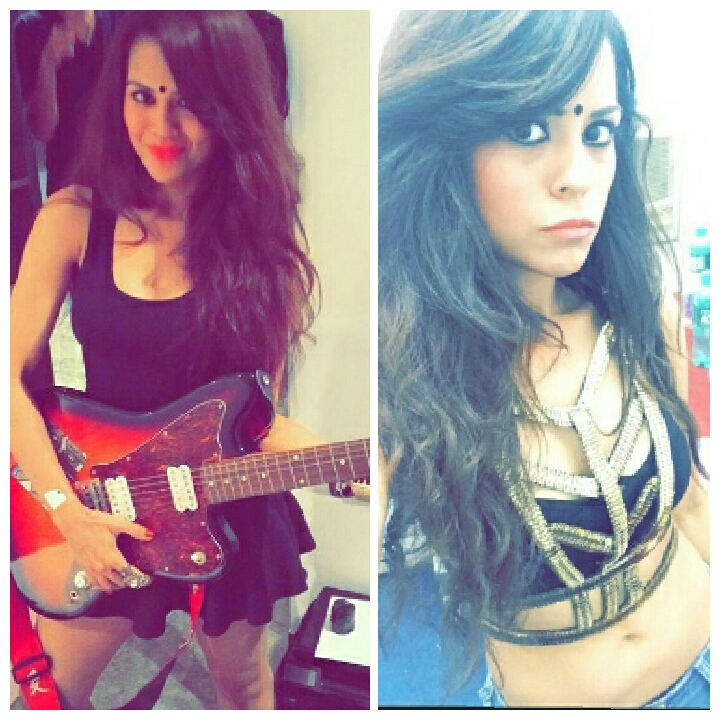 In this bindi style, we are talking about when you wear bindi with the western outfits. It looks trendy, cool and no doubt ultimately beautiful.
11. Floral Jeweled Bindi Design
Floral Jewellery is the current trends of weddings, Especially on the haldi and mehndi rituals. Floral style bindi looks amazing. You will be speechless when seeing the real look of natural flowers.
12. Marathi Bridal Bindi Style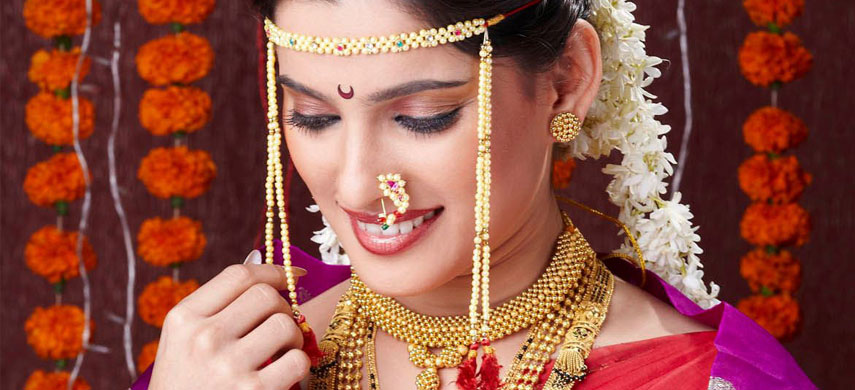 As the name indicates, this style of bindi design belongs to Maharashtra, India. This is the half moon shape or you can say the crescent shape of the moon. This can be worn sideways, either upward, leftward or rightward.
We have shared some of the prominent Bindi Designs, Indian weddings are incomplete without them. Hope you like the designs. Do you also like to wear Bindi? Which one do you like the most? Share with us!
If you have some best designs collection let's share with us. And if you want to display your collection for sale then don't be hesitate to contact us in the comment box below!