Are you getting frustrated by watching your empty packs of hair serum, hair conditioner, hair shampoo and hairspray and still paining with the dullness, dryness, rough frizzy hairs? Dry hairs have the most common problem in winters that the natural oil has been absorbed by the cold winter winds and hairs get more dry and frizzy. Due to this excessive dryness, hairs get damaged and split ends also can occur.
Roughness splits, dandruff, and breakage all are common symptoms caused by the dry weather. The market is full of the hair care product to treat them but it is very difficult to choose the best hair shampoo for dry hair. Instead of wasting money, it will be more beneficial for you reading this article before going to the shopping.
Apart from these, hair care products chemical treatments, sun exposure, excessive blow drying, diet, exercise, nutrients also play an important role to give your hair the perfect look. Here we have 10 Best Shampoo For Dry Rough Hair that will take care of your frizzy hair. In spite of that, you also have to change your overall lifestyle, quality shampoo, conditioners, hair oil massage and hair mask also gives the nourishment to the hairs. You can also check hair oil and hair mask by clicking on this.
Top 10 Best Shampoo For Dry And Damaged Hair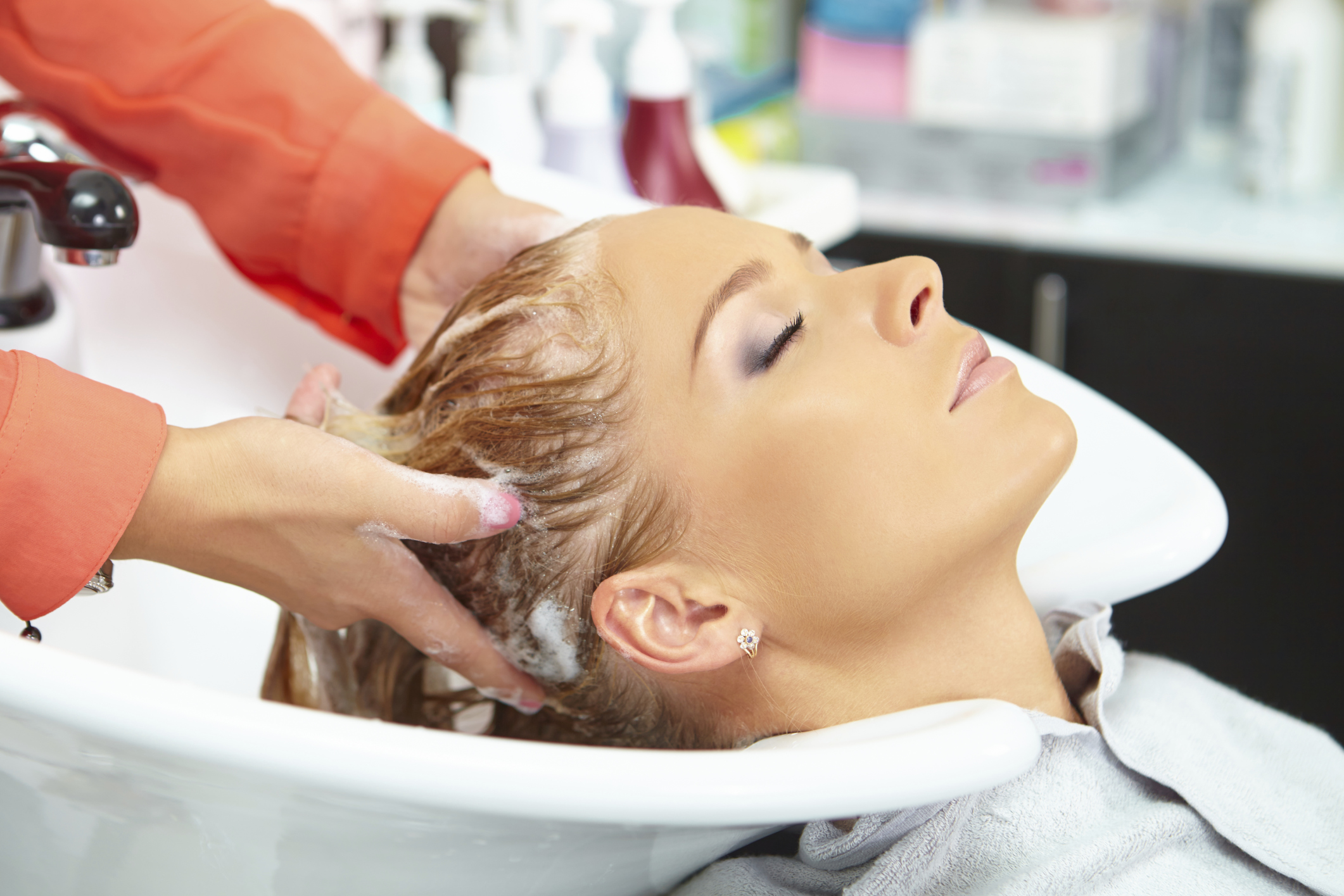 1. Kérastase Nutritive Bain Satin 2 Complete Nutrition Shampoo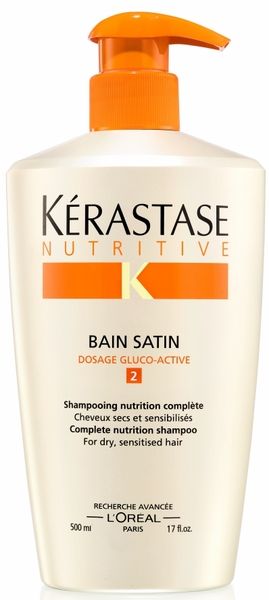 This Kerastase Nutritive shampoo is best for dry and damaged hair. It will soothe the scalp as this will clean and moisturize your dry hair. This will make them shiny, supple and tangle free. This will really work wonderfully and if you want to invest your time and money then this is the best ever shampoo for dry and damaged hair.
Its texture is creamy and it gets the hair clean without stripping. This is also best shampoo for coloured hairs. Its lipid agent boosts nutritive performance and evens out the surface for optimized shine. Just apply a quarter size amount to wet hair and scalp and Massage head using palms of hands. Emulsify and rinse thoroughly.
Shop Now: Best Shampoo for Dry and sensitive hair
2.  MATRIX Total Results Moisture Me Rich Shampoo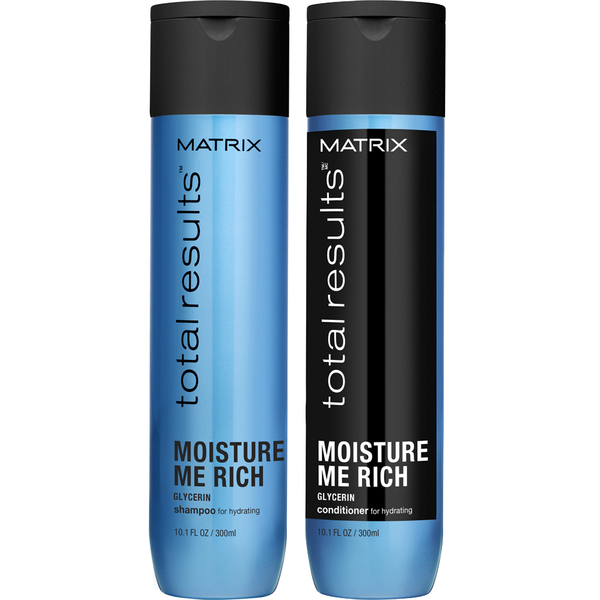 Moisture Me Rich Shampoo System, with glycerin, helps restore moisture. Hair is soft, replenished, and radiant. This total result moisture Rice shampoo has been designed specially to provide moisturize the dry hair. This also cares for colour treated hair.
The cleansing serum presents in this contains valuable amounts of glycerin, a humectant that hydrates and helps maintain hair moisture, and apricot oil, a natural, nourishing oil that helps condition, soften and add shine to hair.
Apply this to damp hair. Lather. Rinse. Follow with MOISTURE ME RICH Conditioner. In the case of contact with eyes, rinse them immediately.
Shop Now: Best Moisture Shampoo 
3. OSCAR Blandi Pronto Dry Shampoo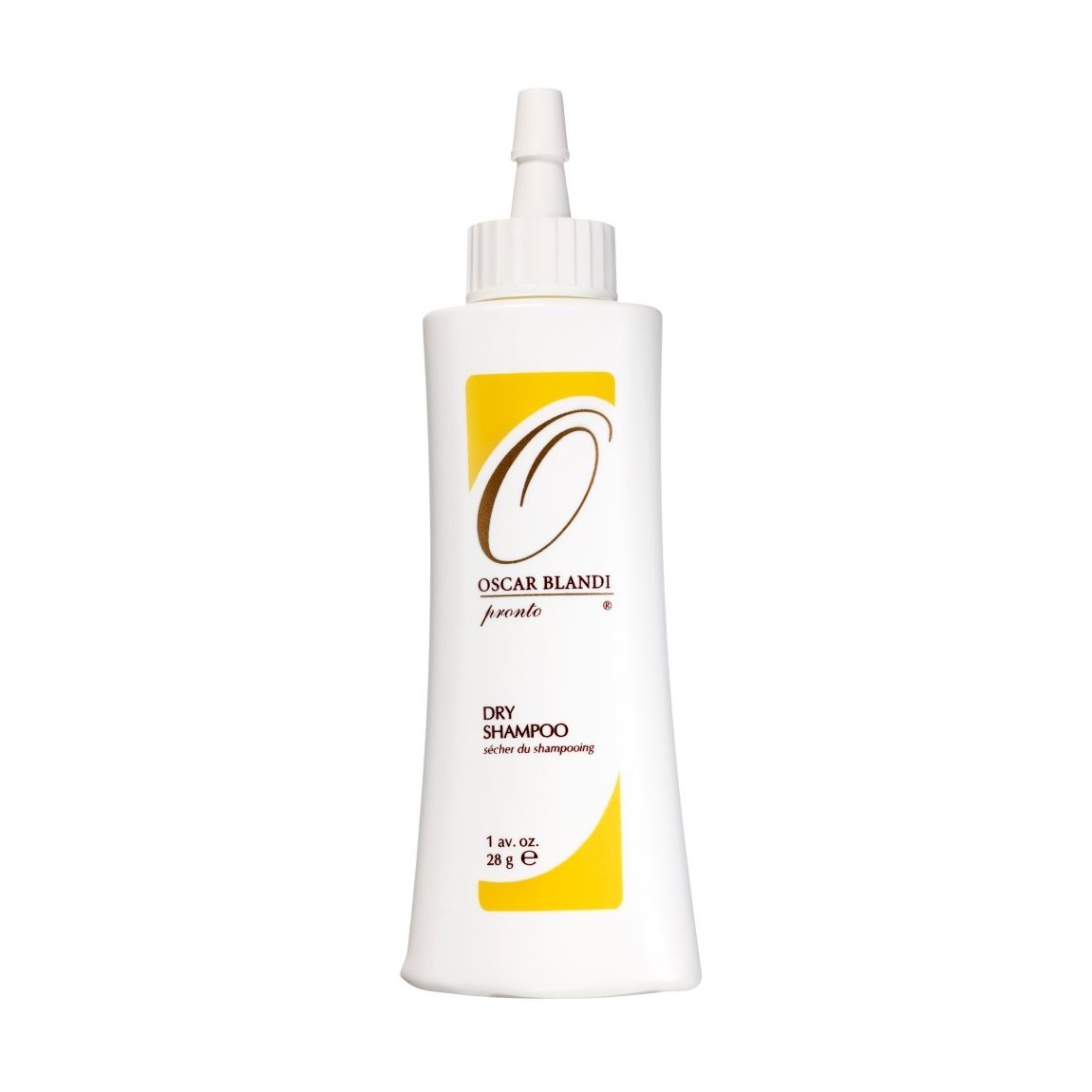 If you are looking for the great styling product then you are at the right place. This shampoo will help you gets refresh and recharge your scalp and hair. This is a dry shampoo so you don't need to use water with this shampoo. It will help increase the volume and at the same time, remove the dirt from your hair.
This shampoo contains Hydrocarbon Propellant Blend, Ethanol, Silica, Aluminum Starch Octenylsuccinate, Cyclomethicone, Tocopherol, Hydrolyzed Rice Protein, Wheat Amino Acids, Panthenol, Fragrance.
Shop Now: Dry Shampoo for Dry Hair 
4. Redken All Soft Shampoo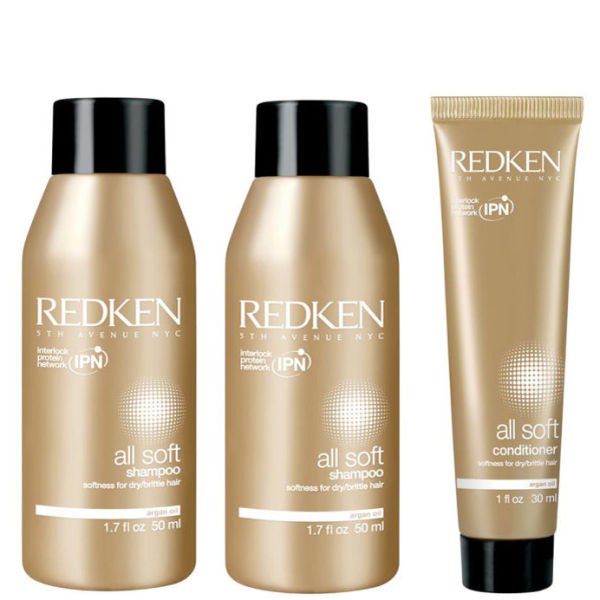 This shampoo has made place amongst the top 10 list of best shampoo for dry hair due to its abilities to make hair soften. This shampoo formula promotes softness for dry, brittle hair and leaves your hair soft, manageable, and shiny.
Its soft care system with omega-6 enriched argan oil nourishes for intense softness. It replenishes and maintains essential moisture balance to keep hair silky soft with increased manageability, suppleness and shine.
Shop Now: Redken All Soft Shampoo
5. John Masters Organics Evening Primrose Shampoo for Dry Hair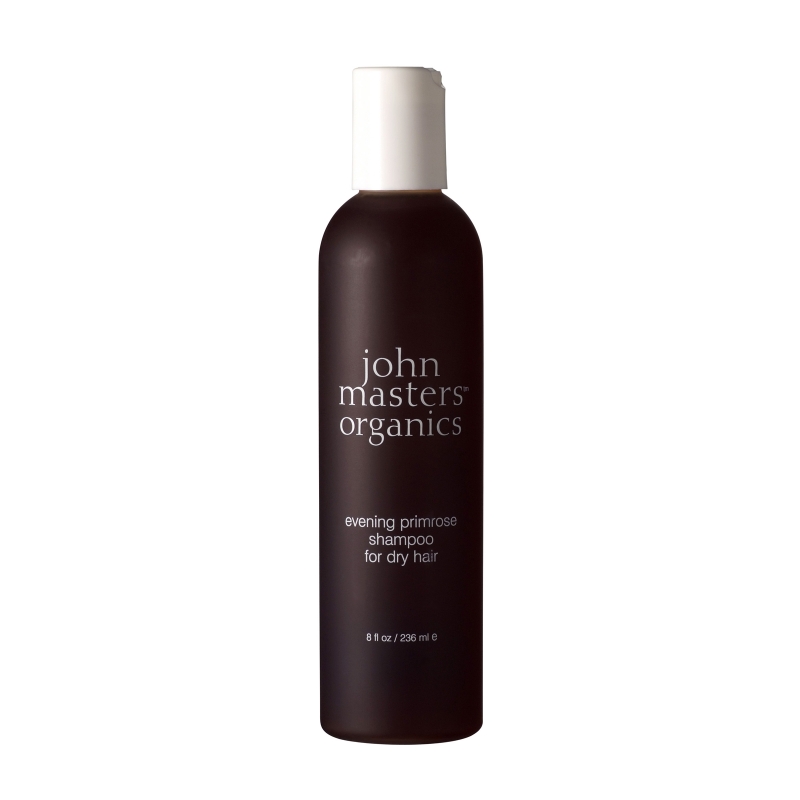 The organic ingredients present in this shampoo work to hydrate and soften even the driest of hair. Evening primrose oil combined with 7 proteins & amino acids, 10 certified-organic extracts, and 11 certified-organic plant oils work to hydrate and soften dry hair. This shampoo doesn't contain sodium lauryl sulfate. Also, safe for colour-treated hair. This also maintains Ph balance.
Its organic ingredients work best to hydrate and soften even the driest hairs. Its also gives nice results to curly hairs.
Shop Now: John Masters Organics Evening Primrose Shampoo
6. Lavender Mint Moisturizing Shampoo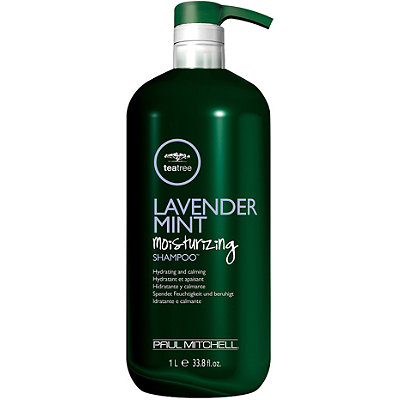 This Lavender shampoo is calming quencher cleanses, soothes and replenishes dry, unruly hair. This is moisture rich shampoo that works best for dry hair and amino acids improve strength, shine and manageability while calming lavender, mint and tea tree soothe mind and spirit.
Tea tree oil has combined with the mint because a dry itchy scalp never looks good.
Shop Now: Lavender Mint Moisturizing Shampoo 
7. Philip Kingsley Re-Moisturising Shampoo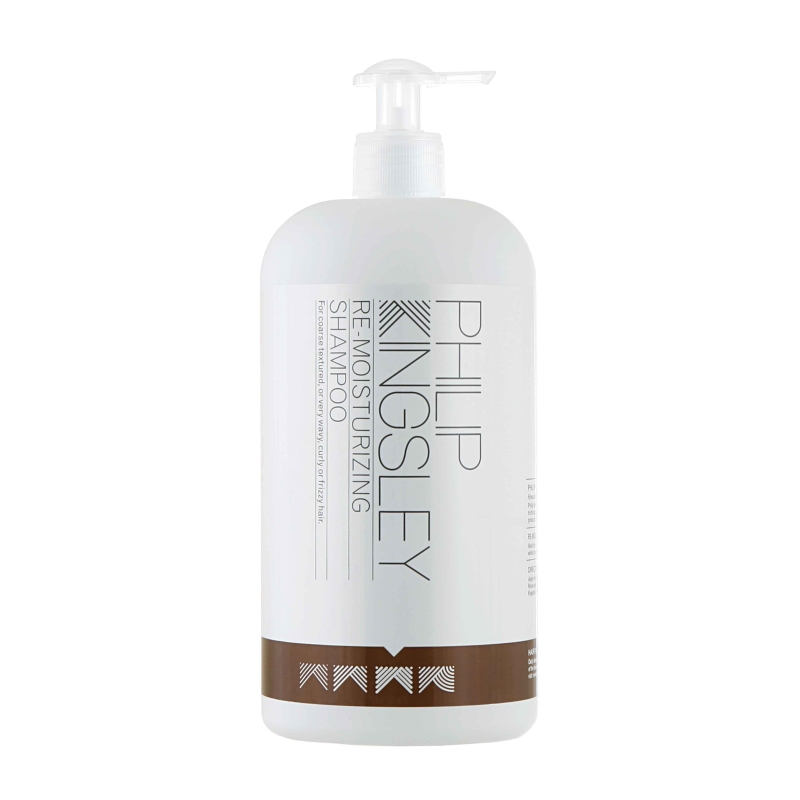 Now say goodbye to dry brittle strands and improve your damaged locks with the Philip Kingsley Re-Moisturising Shampoo. This gently cleans the hairs and make them soft and looks shiny. this softening shampoo uses elastin to improve the hair's inner strength and ability to hold moisture.
This also shows best results even coarse and wiry lengths, they are left softer and more supple than before. This also adds control and weight to aid styling making it perfect for coarse hair that does not hold a style.
Shop Now: Philip Kingsley Re-Moisturising Shampoo
8. OGX Renewing Moroccan Argan Oil Shampoo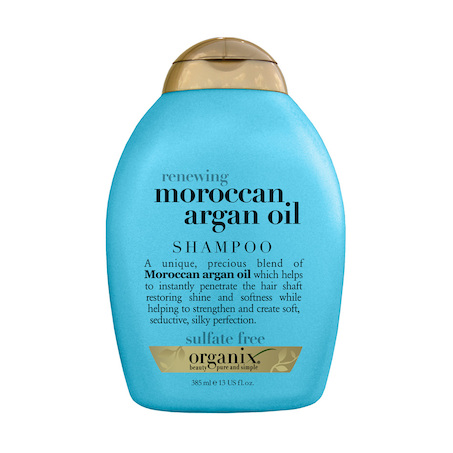 The brand Organix says that their product is for all who aspire to make better choices and aware of the integrity of ingredients. This Moroccan Argan oil shampoo is worth buying just because of its beautiful scent it leaves on your locks. Not only will this high street shampoo reconstruct dry ends and lengths, but it will protect hair against the very appliances that could be contributing to your coarse texture.
A precious blend of Moroccan argan oil which instantly penetrates the hair shaft restoring shine and softness while strengthening.
Shop Now: OGX Renewing Moroccan Argan Oil Shampoo
9. Aussie Miracle Moist Shampoo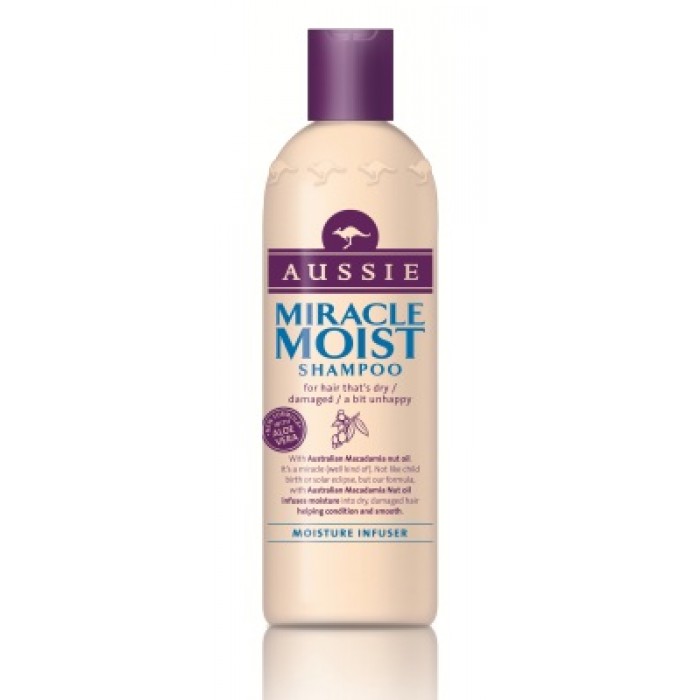 This Aussie miracle shampoo is really a great miracle. Its special formula with Australian Macadamia nut oil helps to condition and smooth hair.
Aussie Shampoo Miracle Moist formula, with Australian Macadamia Nut Oil, infuses moisture into dry, damaged hair helping to condition and smooth Native to the land down under, the Macadamia nut is rich in oils and has been used in Australia for centuries. And it would have stayed their little secret if it hadn't been for, an intrepid 19th-century explorer who schlepped half way across the world and brought it back for the rest of us. What a guy.
The Aussie Philosophy – "There's more to life than hair, but it's a good place to start"
Shop Now: Aussie Miracle Moist Shampoo
10. Kevin Murphy Angel Wash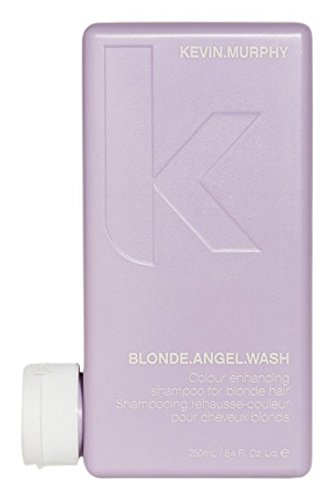 This is the most favourite recovery shampoo for dry and broken strands. This will surely give you wings. A delicate recovery shampoo for fine, fragile or broken hair that is coloured or damaged. ANGEL.WASH gently cleanses while maximizing colour retention, protecting against free radicals, and inhibiting UVA oxidation which is essential for repair of damaged hair.
This is Sulphate free, Paraben free, Volumising, Thickens hair, Colour-safe, Reduces breakage, Antioxidant-rich. Apply ANGEL.WASH to wet hair and massage into hair and scalp, rinse and repeat if needed.
Shop Now: Kevin Murphy Angel Wash
These are the best 10 world's best shampoo for dry damaged hair. Hope you like this article. If any queries you can ask in the comment session below. Let's give your dry rough hair the gorgeous look. We have also provided links to purchase them for your convenience. For more updates stay connected with us!