Are you watching beautiful model on TV or movies and thinking that why I m not having the healthy flaunting hairs. Then you must read this article completely. Today's article topic is hair care and how to get strong and healthy hair by using Aloe vera.
I don't think, anyone needs an introduction of aloe vera gel. Most of you, already have a plant in your home yard or if not then surely you have listened about that. Generally, people use aloe vera as the moisturizer for skin but have you ever think about the benefits of aloe vera for hairs.
Aloe vera really works wonders for hairs, this can be used for cleansing, for the nourishment of hairs and also good to repair the damage of hairs. A few leaves of Aloe vera can save the beauty of hairs.
The 'plant of immortality', as it was called by Egyptians, also known as 'Ghritkumari' in Hindi, 'Kalabanda' in Telugu, 'Katralai' in Tamil, 'Kumari' in Malayalam, 'Lolisara' in Kannada, 'Koraphada' in Marathi, and 'Ghrtakumari' in Bengali can perform miracles not just for your skin, but for your hair and health as well.
Is Aloe Vera Good For Hair?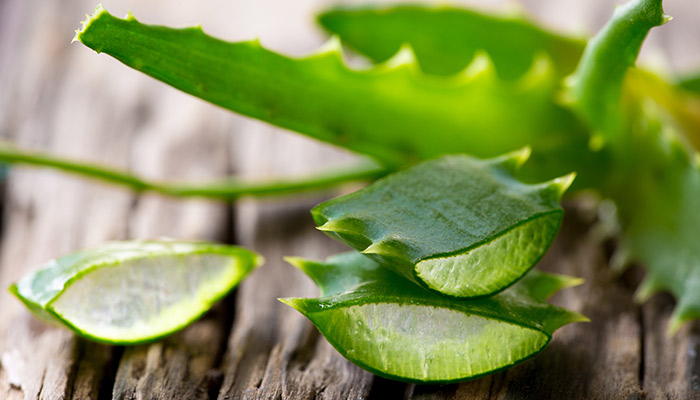 Aloe vera gel and Aloe vera juice both have the equal benefits, so you cannot restrict yourself to only the aloe vera gel. Here we will share all the things that what are the Amazing Ways To Use Aloe Vera Gel for hairs.
As Aloe vera has numerous of benefits, but before knowing them you should know what is actually the aloe vera is?
Aloe vera is not a cactus, as many people always think so. It belongs to the lily family, therefore, this also known as the" lily of the desert." Aloe vera plant is one or two feet long and this has not any stamp. Just this has sticky fleshy leaves with spine along the edges. The colour of leaves are green and have white flecks on this. And the gel is residing these leaves that make the Aloe vera miracle.
Aloe Vera translucent gel is made up of 96% water, organic and inorganic compounds and a type of protein which contains 18 of the 20 amino acids found in the body and lastly.
Aloe Vera gel is rich in Vitamin A. E and C, minerals, amino acids for protein buildings, fatty acids, useful enzymes saccharides, lignin, saponins and salicylic acids. Due to the Aloe vera gel soothing and cooling properties also gives relief from redness and irritation. Also, this nourishes the skin tissues. It also contains powerful antioxidants that help to rejuvenates the hair follicles to promote stronger, healthier new growth.
How to use aloe vera for hair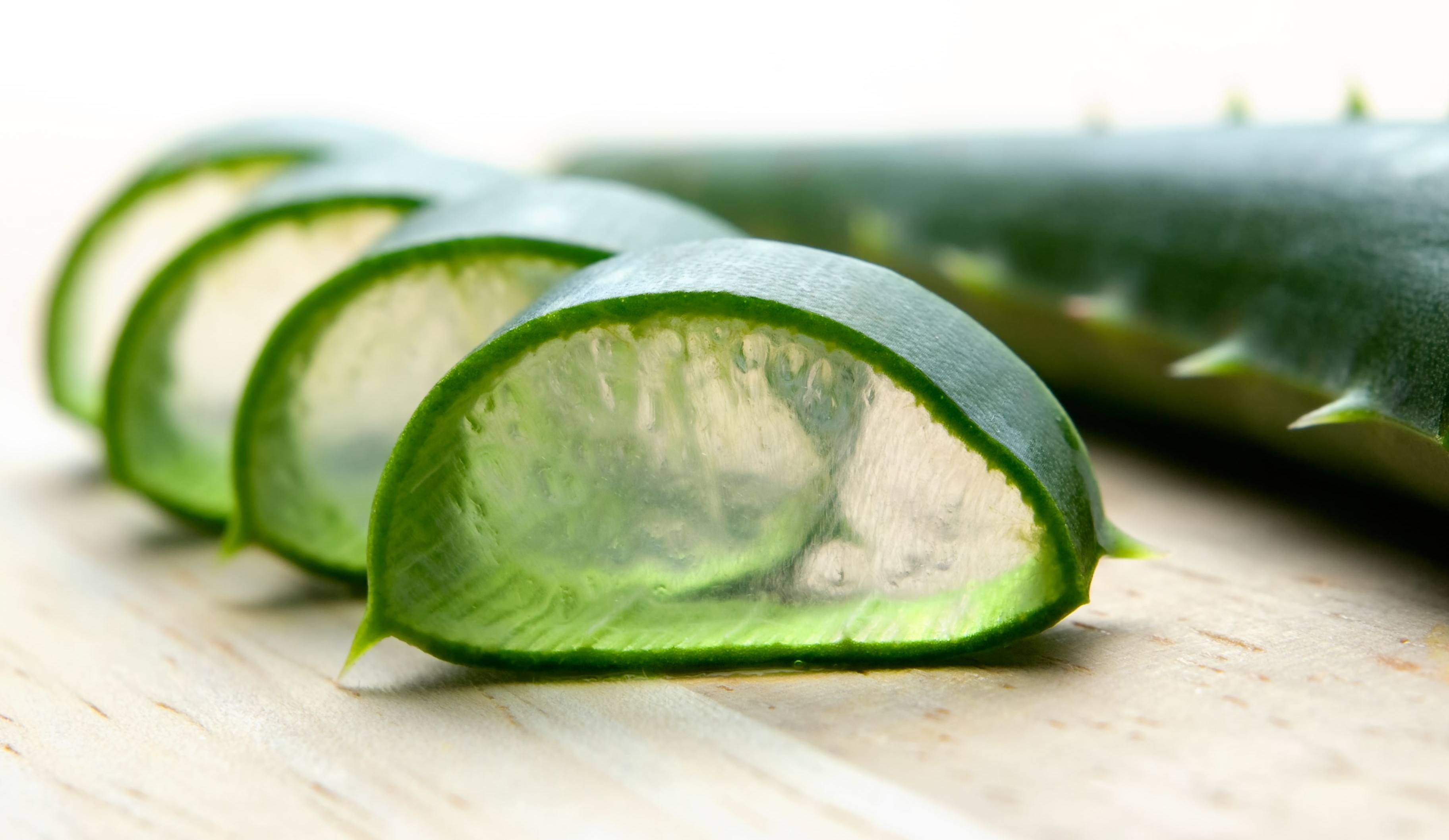 1. Before Shampoo As Pre- Shampoo Treatment
Before doing the shampoo, apply Aloe  Vera gel on the scalp and leave this for 15-20 minutes and then rinse with shampoo. This pre-shampoo treatment will fight with the bacteria, fungus and removes dead cells.
Because of the aforementioned enzymatic breakdown of dead skin cells from Aloe Vera, this multifunctional plant has also been used for the treatment of dandruff.
2. Aloe Vera As a Shampoo 
Aloe vera has natural moisturizing ingredients that will make your hair strong and moisturized. Shampoos make your hair dry and stiff. Aloe vera has the chemical composition similar to that of keratin, the primary protein of hair that helps to nourish and rejuvenate the hair. Aloe Vera maintains the Ph level of the scalp and prevents dandruff.
Making the Aloe Vera shampoo at home is the simplest thing, Everyone can make this within minutes. You just have a take 1 tablespoon of Aloe Vera gel and make a smooth paste of this using the mixer grinder and mix it very well with 8 ounces of your routine shampoo. And use this as you do regular shampoo to your hairs.
You can also add wheat germ oil and coconut milk with the Aloe Vera gel, and this will makes the shampoo to promote hair growth. Use the shampoo as often as you wash your hair.
And if aloe Vera plant is not available nearest you in this condition, you can add some aloe Vera gel that generally used on the face. And personally,  I would suggest you use this amazing Aloe Vera Gel Shampoo that I am using regularly 2-3 times in a week from the last 4-5 months and got the drastic results in my hair growth. To buy this you can Click Here. 
2. Aloe Vera As a Conditioner
Aloe Vera works as a natural conditioner and maintains the shine, lustrous and sheen of hairs. This not only will make your hair soft and shiny but also this adds strength and suppleness to your hairs too.
Either you have oily or dry scalp and hairs, aloe Vera automatically maintains the proper balance and gives best results.
To make homemade aloe Vera gel conditioner just scoop out the Aloe Vera gel extract from stamp and apply this onto your hairs using fingers from scalp to tip and wrap up your hairs into a warm towel and leave this for 15 minutes. And after that simply wash your hairs with the mild shampoo.
3. Aloe Vera As a hair Styler
Aloe Vera is well known to promote shine and moisture in hair as well as prevents the hair loss and dandruff. Not only that you can use Aloe Vera as your hair styler instead of purchasing some expensive ready-made serum. Aloe Vera works amazingly as a conditioning agent.  The gel-like substance of the aloe Barbadians leaf gives it a similar chemical composition of keratin, the naturally occurring protein in hair cells.
Just take pea sized aloe Vera onto in your palm and move around your hairs and massage your hairs gently with this aloe Vera gel from the roots to ends to make each strand smooth.
4. Aloe vera For Hair Growth
Every girl wants to get strong, healthy and long hairs but due to the today's environment, most of us are facing the problem of hair loss. But now you don't need to worry about that. Everyone does not want to invest in expensive hair care products as they are also not trusty. In that case, aloe vera is the miracle ingredient. So, now let's try some hair treatment with aloe vera gel.
Benefits Of Aloe Vera For Hairs
Promoting Hair Growth

It gives relieves scalp itching.

Aloe vera gel has anti-fungal properties that help in controlling dandruff.

Aloe vera helps to maintain Ph balance.

Aloe vera gel is best for hair strengthing and adds lustre to hairs.

Aloe Veris also works best for skin care routine especially if you have extremely dry or oily skin.

Expect the Skincare and Haircare uses of Aloe Vera, this product also works like a miracle for weight loss.

Help hair retains water and moisture
How To Apply Aloe Vera Gel On Hairs 
Aloe Vera Overnight Hair Treatment
Are you suffering from the dry, damaged and unmanageable hairs every day then this hair mask, you should try just once. And you will see the visible difference just applying this overnight.
This is the simple hair mask for hair growth to apply at night.
Extract half a cup of aloe vera gel from the plant aloe vera leaves. And mix this 2 tablespoon of honey and three tablespoons of olive oil.

Blend this mixture very well to make a thick mask and apply this to the scalp covering all the hairs and roots.

Now wear a shower cap and go to sleep.

This hair mask will give the nourishment and repair damage overnight.

Next morning when you wake up, wash your hair with water and mild shampoo.
You will get the healthy, shiny and flaunt hairs next morning. Use this hair mask once in a week and after a few months you will see the change in your hair.
It's the time to say goodbye to hair loss, dandruff and rough hairs with the most simple ingredient. There is also some hair mask available for hair growth. If you want me to write that I will surely provide this to you!