Bio- oil is a great product for skin care. As the market is stormed with many skin care products and every product claims the best results. Bio-oil is also getting viral on the internet and in TV advertisements. And here you have the chance to read about this product then you will know that how much amazing is this product. Surely, you will get impressed when you will come to know about this miracle product.
This Bio-oil is really a miracle product, once you will use this itself you will consider this. Also, this product has broken the myth, that is considered for the years that person having oily skin, always have to stay away with the face oils but now this innovation oil has been here to break this myth.
Bio-oil was launched in 2002, at that time this product was not well-known but soon this product became very popular when it was launched in various countries. This brand quickly developed a strong following that any skin care company would be jealous. But what was the reason behind this bio-oil popularity? Why this product is in so much demand and why this product gets success so quickly. To get an answer to all the things you have to read deeply about the bio-oil review, how this bio-oil works, what are the benefits of using bio-oil.
Bio Oil Review, Price, How To Use, Benefits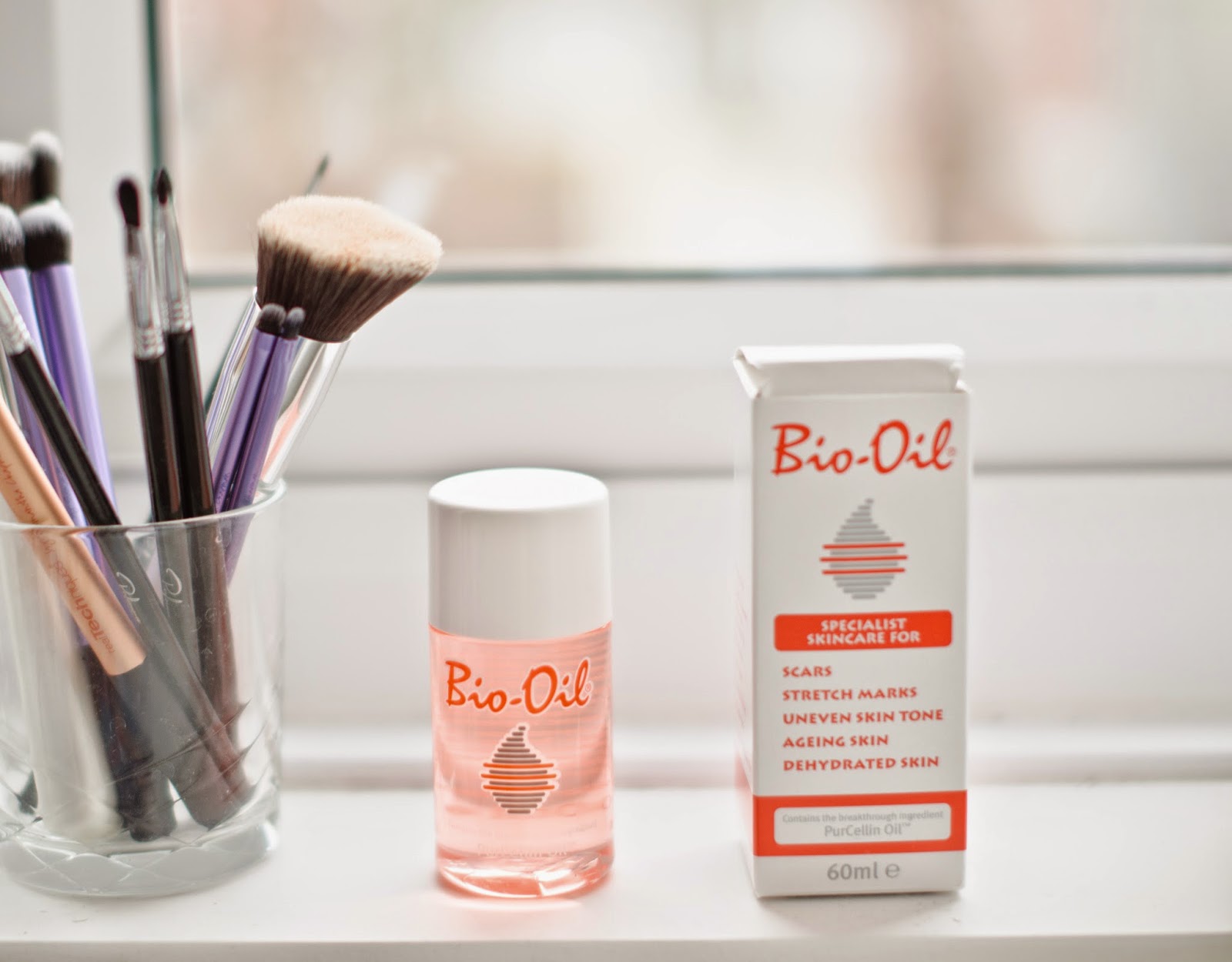 Product Description:
Bio-oil is specialist skin care product, that is formulated to help and improve the appearance of scars, stretch marks, and uneven skin tone. This bio-oil also works well even if you have super oily skin, this oil will quickly be absorbed by the skin without leaving excess oil. Don't think that this oil is only for oily skin. Dry skin person also can use this bio-oil. This will helps to lock-in the moisturiser and also reduce the frequency at which water vapour is lost through the skin surface. Bio-oil is best for all skin type and safe for sensitive skin too.
Price:
As the price varies upon the size, how much bigger or smaller pack you want. The basic price you can check here: Bio-oil Price
This product doesn't cost much when it comes to its results.
Packaging: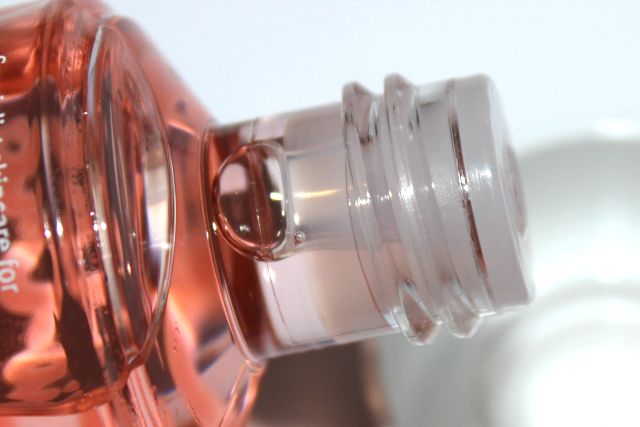 The packaging of bio-oil is very easy to carry. It comes in a white plastic card box containing all the product manual on that. It's a plastic bottle packing. The bottle design is not so much attractive but I like this due to the simplicity. Bio-oil comes in a transparent bottle with the huge cap with a screw. But the packaging is leakage proof. It's travel-friendly packaging.
How To Use:
This bio-oil is transparent in colour and comes with a very runny consistency. Rub 1-2 drops in a circular motion on the area where you have scars or any stretch marks. This may take up to 3 months for results. But scars won't disappear completely but they will become lighter in colour. Regular use of this oil will reduce the wrinkles and fine lines and also brighten up the complexion but this can give you breakouts on the nose and another area.
Bio-Oil Review: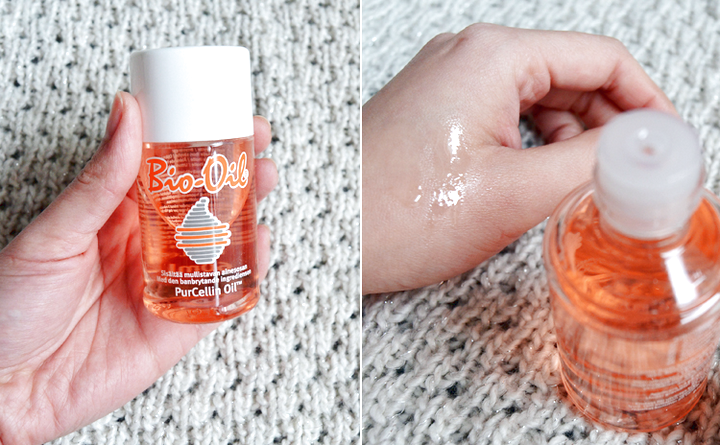 Review of the customers and users of bio-oil are positive. Generally, people love its moisturising and, anti-aging qualities that are really amazing. This will definitely take a longer time to show results but once you will get them, you can't ignore this product.
Bio-oil smell is also very nice and light due to the rosemary that also makes a habit of routine use of this product to the users.
Bio- Oil Ingredients: 
Alpha-Isomethyl Ionone, Paraffinum Liquidum, Citronellol, Cetearyl Ethylhexanoate, Isopropyl Myristate, Eugenol, Lavandula Angustifolia Oil, Farnesol, Rosmarinus Officinalis Leaf Oil, Hydroxycitronellal, Retinyl Palmitate, Tocopheryl Acetate, Parfum, BHT, Amyl Cinnamal, Coumarin, Benzyl Salicylate, Geraniol, Anthemis Nobilis Flower Oil, Hydroxyisohexyl 3-Cyclohexene Carboxaldehyde, Limonene, Helianthus Annuus Seed Oil, Triisononanoin, Glycine Soja Oil, Calendula Officinalis Extract, Linalool, Bisabolol, Cl 26100.
Let's have a look at the things that Bio-oil contains:
Rosemary Oil:  Due to the antimicrobial properties, it reduces infection-causing bacteria and viruses, inflammation and promote healing of micro wounds and makes skin healthier.
Chamomile Oil: Chamomile Oil is well known to reduce inflammation on the skin and to even out pigmentation issues. This also has calming properties, which promotes lower stress and an overall sense of well being.
Vitamin A: This nutrient is added to the bio-oil cream due to the ability to regulate the skin's shedding process.
Lavender Oil: This ingredient is used in skin care due to its ability to destroy bacteria and fungi, and induce a calming effect. This also works as an antioxidant to reduce skin damage.
Vitamin E: Vitamin E is a great anti-oxidant. Also, it works as a preservative to increase the product shelf life.
Calendula Oil: This is a  is a strong skin moisturiser, and helps to heal dry, flaky skin. 
Pros & Cons
Pros:
Packaging is travel-friendly.
This helps best to reduce the size and redness of scars.
Nourish and moisturise the skin and make them soft and supple.
Works best for fine lines and wrinkles.
This oil is very lightweight and required very less quantity.
Cons:
It's a little costly product.
This oil contains various oils so it may cause oily skin or breakouts in the area where you will apply this.
It smells like hair oil, not so good.
Offline availability might be an issue.
Don't show instant results, takes a little time.
Bio oil is a very decent product to remove scars, stretch marks and blemishes. It also hydrates the dehydrated skin and good for anti-ageing. But this works a little slowly that you have to be patient while using this oil. This will show results after using minimum 3 months.
Use this Bio-oil and share your review with us. And if you have already used this bio-oil, then also share your experience with us!