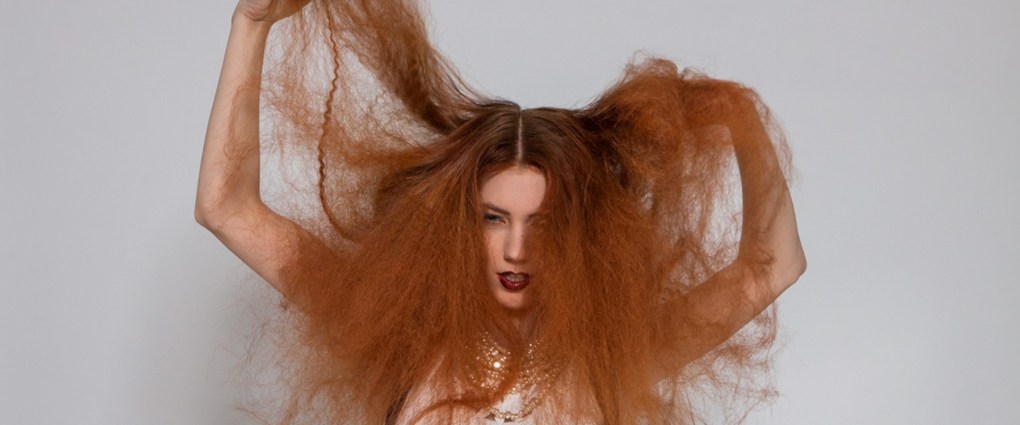 If you have messed up with hair styling, curling, and straightening added to that use of parabens and sulfates for treating your hairs would surely have damaged your tresses. Now you want to pursue best natural shampoo to rejuvenate the health and texture of your hairs. These natural shampoos are good for treating dry hairs and scalp problems and helps to restore luster to hairs naturally.
There are lot many natural shampoos are available in the market lack of information may lead to wrong selection or duplicate product. To solve your problem we have compiled a list of 12 Best Natural Shampoos or you can say a collection of a good chunk that is made without sulfates and parabens. All these natural hair cares constitute natural organic ingredients like shikakai, bhringraj, amla, lemon, tea tree oil, neem and many more that would nourish and restore your hairs naturally.
These products don't burn a hole in your pocket and are easily available in your nearby stores.
[Also Read:
10 Best Shampoo In India For Hair Growth With Price
]
Listicle Presenting Top 12: Best Shampoos In India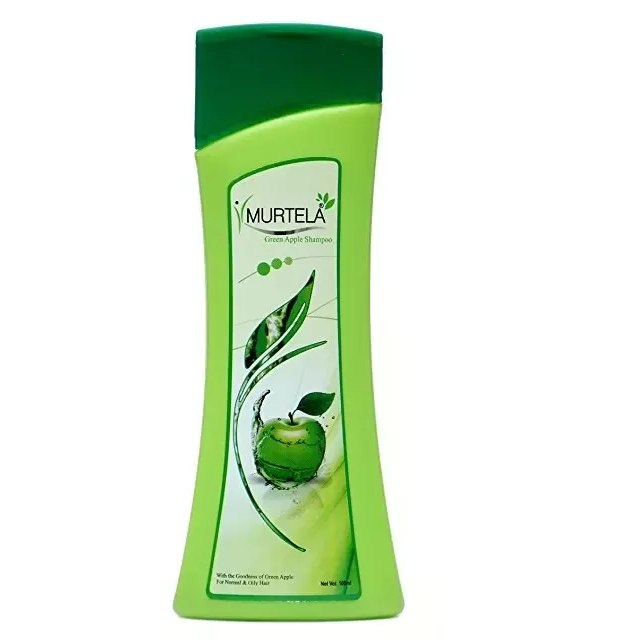 Murtela's Green Apple Shampoo is mild and ideal for all hair types. This natural shampoo cures scalp problems like dandruff, lice, etc. and is perfect for dry, damaged and lifeless hairs. The mild and gentle shampoo leaves your hair beautiful, lustrous and smooth by retaining hair moisture.
My Review: Best For thin textured hairs due to mildness.
Rating: 3/5
*Price: 119 INR
Pros
Cons
 

Natural and safe product.

Free of harsh chemicals.
Benifit of shampoo and conditioner in one bottle.

 

For thick dry hairs you have to oil hairs before cleansing.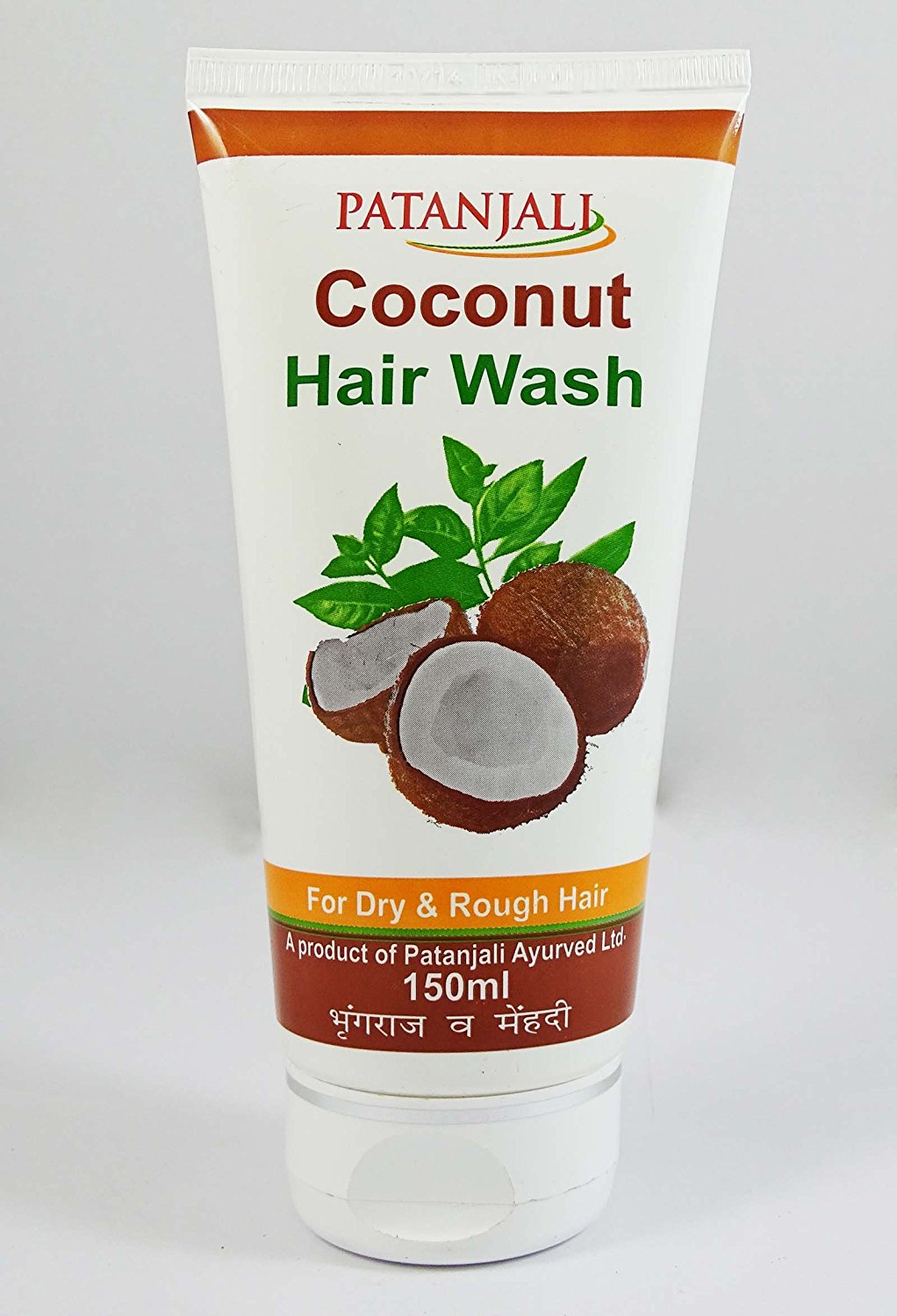 Patanjali is the most common brand well known to every Indian feminine. This brand has taken over the entire Indian market for every household products from grocery to detergents, face wash, and shampoos. The Patanjali Coconut Hair Wash harnesses the properties of natural coconut which helps to nourish the damaged hairs naturally.
My Review: Moisturizes scalp and experiences soft and silky hairs.
Rating: 4/5
*Price: 95 INR for 150 ml
Pros
Cons
 

Natural and safe for all kinds of hairs.

SLS and Paraben free.
Ayurvedic and affordable.
Coconut fragrance.
Makes hair soft,silky and shinny.

 

Not good for oily hairs or oily scalp.
Needs more water to wash off completely.
Needed a little more amount than normal.

3. Khadi Herbal Amla And Bhringraj Shampoo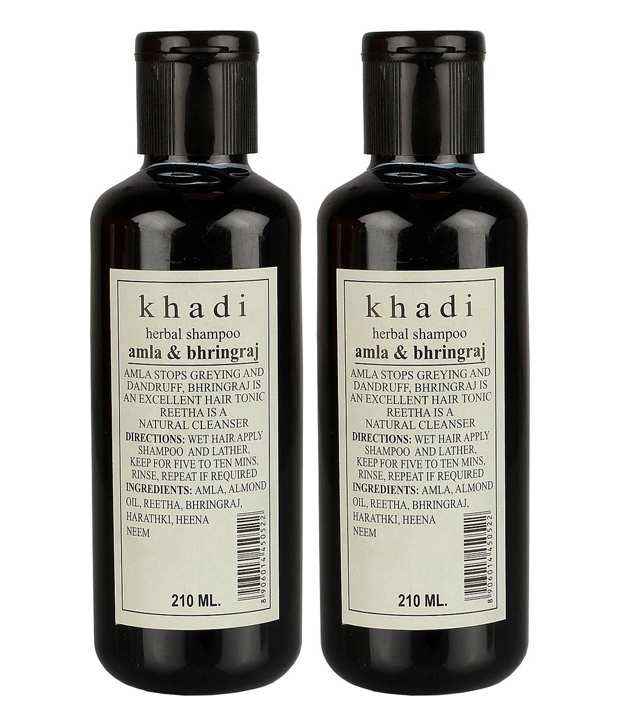 This natural shampoo contains extracts of Amla, Sesame Oil, Brahmi and Bhringraj Oil and even very effective ingredients for hair care like Neem extracts, Heena, Reetha, Kal, and Glycerine. Neem extracts in this natural shampoo help you to cure scalp problems, and Bringraj & Amla helps to enhance hair growth and maintain them long and thick.
My Review: Stops hair fall in just one go.
Rating: 5/5
*Price: 197 INR for 420 ml
Pros
Cons
 

Natural and safe for all hair types.

Values money.
Removes oil from hairs in the single application.
Easily available.

 

Hairs dry and frizzy after application.
Not effective for hair fall control.
[Also Read: 
10 Best Shampoo For Dry, Frizzy, Damaged, Rough Hair With Split ends
]
 4. Khadi Herbal Shikakai Shampoo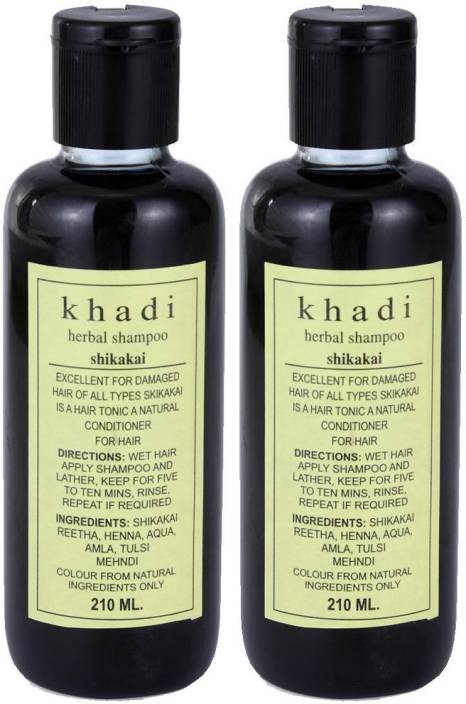 It contains natural ingredients Shikakai, Lemon, Tulsi, Mehandi and Amla That helps you to keep your tresses gorgeous and healthy. This natural ingredient infused shampoo promotes anti-oxidant and anti-bacterial action by the detoxifying scalp. Especially shikakai is a natural moisturizer that gives you super soft and shiny hair. It also keeps your hair hydrated and frizz free. This shampoo with antiseptic properties is SLS free and paraben free.
My Review: If you are suffering from hair woes your search should end up on this.
Rating: 4.7/5
*Price: 118 INR for 210 ml
Pros
Cons
 

Natural ingredients infused and safe is for all kinds of hairs.

Nice fragrance.
Cleans dandruff and dirt.
Reduces hair fall.

 

Name of preservative not mentioned.
Produces less lather.

5.Trichup Healthy Long And Strong Shampoo

The shampoo is perfect for all hair types as it contains herbs like Aloe Veera and Heena which nourishes your tresses well naturally. It is a great cleanser as it cleans the scalp thoroughly without stripping of hair due to natural essential oils present in it. This natural shampoo promises to get healthy, long and strong hairs, lending hairs to grow healthy and shiny by improving the texture.
My Review: Revitalizes and nourishes hair follicles and natural ingredients stimulate hair growth. Its the best one to go for dry and damaged hairs.
Rating: 4.5/5
*Price: 263 INR for 200 ml ( pack of 2)
Pros
Cons
 

Natural moisturizer.

Detoxifies hair roots.
Reduces hair fall.
Stops itching and allergies of the scalp.
No harmful chemicals.

 

More quantity is used after oil application.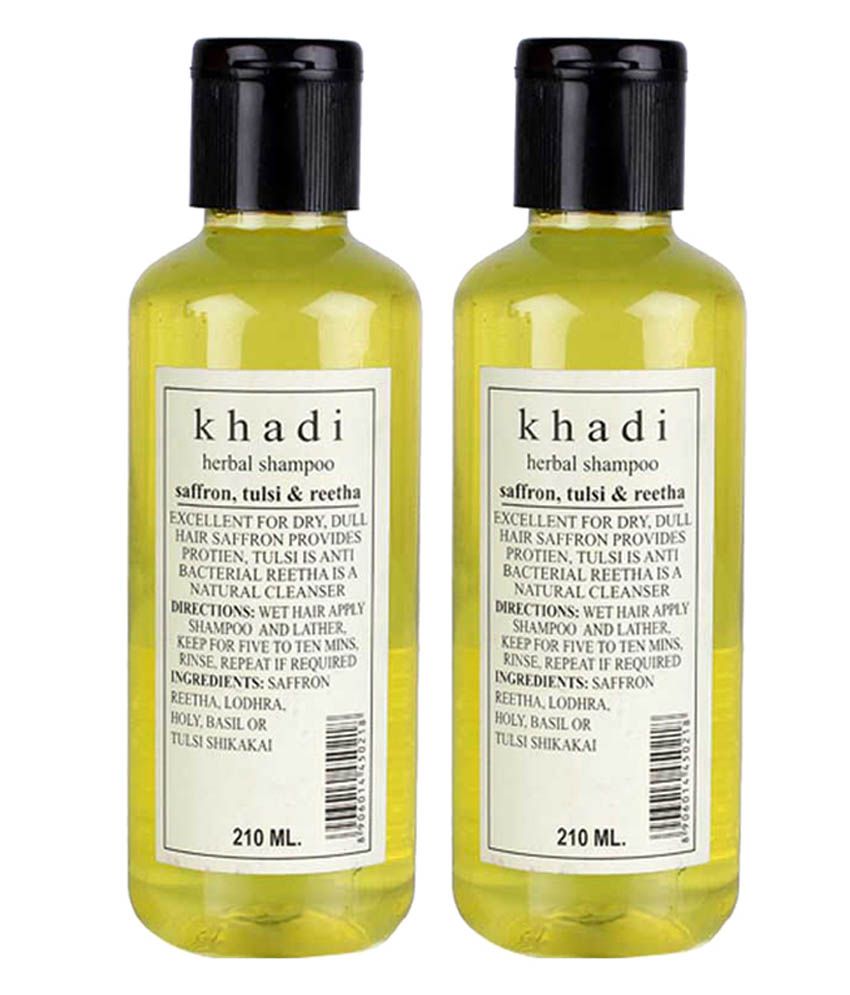 The anti-bacterial properties of Shikakai, Tulsi, Reetha, and Saffron helps to cleanse the scalp and remove chronic dandruff. Shikakai one of the major ingredients is a natural conditioner along with trifala extracts lends you super soft, shiny and healthy tresses.
My Review: Strong herbal smell is little bothering otherwise its best for hair breakage & hair fall control.
Rating: 5/5
*Price: 117 INR for 210 ml.
Pros
Cons
 

Natural and safe.

Sulfate free.
Lathers well.
A small amount works well.
Properly cleanse the dirt.

 

Strong and stingy smell.
Makes hair dry and frizzy.
Not suitable for dry hair, so conditioner is must after use.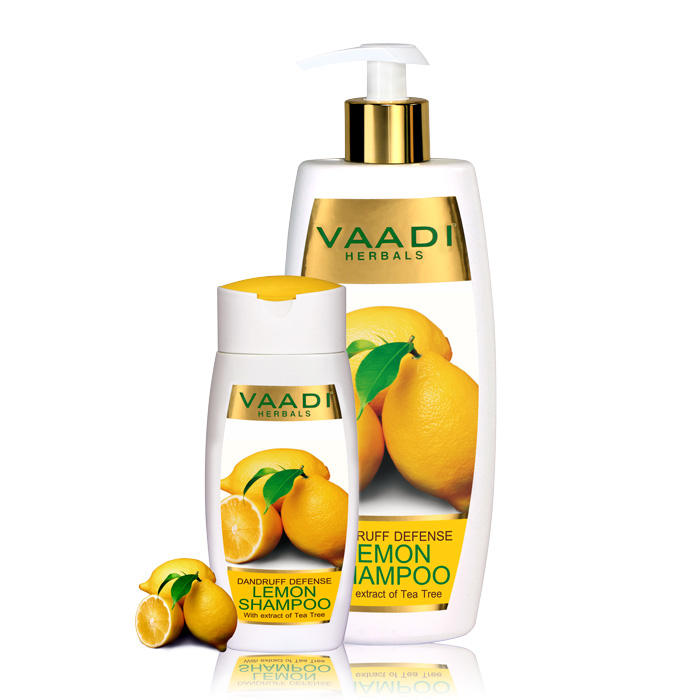 The natural blend is enriched with tea tree oil and lemon extracts. The properties of these two ingredients fight against bacteria which causes dandruff. Shikakai is for natural conditioning of hairs, neem has antiseptic properties that treat scalp problems, and it is also infused with natural aromatic oils. This shampoo works great to get rid off, dandruff, Zits, boils or itchy scalp.
My Review: Excellent product from Vadi to remove dandruff.
Rating: 5/5
*Price: 174 INR for 350 gm
Pros
Cons
 

Natural and herbal ingredients.

Pocket-friendly.
Easily available.

 

Strong smell.
Dont leave hair squeaky clean.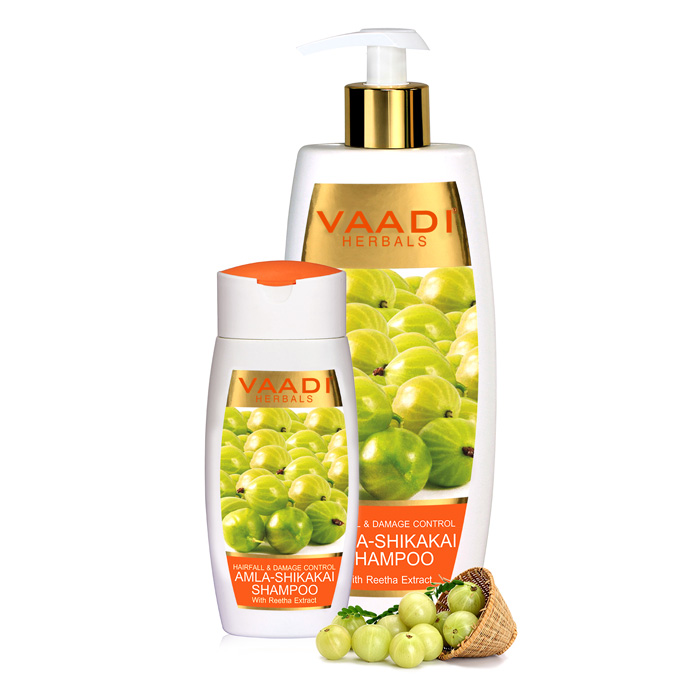 The shampoo enriched in Amla, Shikakai, and Reetha is an expert remedy for the hair-fall condition. This Shampoo promotes healthy hair, strengthens hair roots and deeply conditions hairs thus effectively follows the triple action plan. Soya protein and Amla provides nourishment to hairs and promotes hair growth. Reetha is an excellent cleanser, shikakai is natural conditioner, and Amla strengthens and stimulates hair follicles.
My Review: It is very effective in giving bounce to your thin hair.
Rating: 3.5/5
*Price: 64 INR for 110 ml
Pros
Cons
 

Natural and safe. 

SLS free.
Cleanses hair properly.
Affordable.

 

Not effective on itchy scalp and split ends.
[Also Read: 
22 Best Shampoo For Dry Damaged and Rough Hair In India
]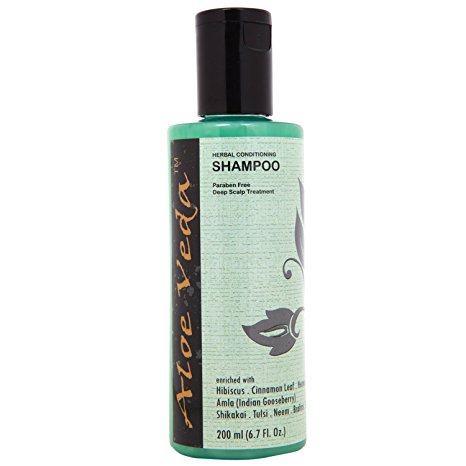 Aloe Veda herbal conditioning shampoo is a rich blend of natural nutrients like extracts of Neem, Cinnamon Leaf, oils of Hibiscus, Tulsi, Amla, Shikakai, and Heena that keeps your scalp and hairs healthy and properly conditioned. The shampoo lasts long as its small quantity is enough for one wash. It has a fragrance of natural herbal ingredients, and no additional fragrance is added. The shampoo prevents dandruff and gives hairs soft and shiny texture. The best thing is its paraben free.
My Review: Shampoo is very effective and supports healthy hair & scalp.
Rating: 5/5
*Price: 180 INR for 200 ml.
Pros
Cons
 

Natural, safe and good for oily hairs.

Removes oil and dirt. Properly in one go.
Lathers well.
Less quantity is enough.
Prevents hair fall.

 

Not good for dry hair.
Cheap packaging.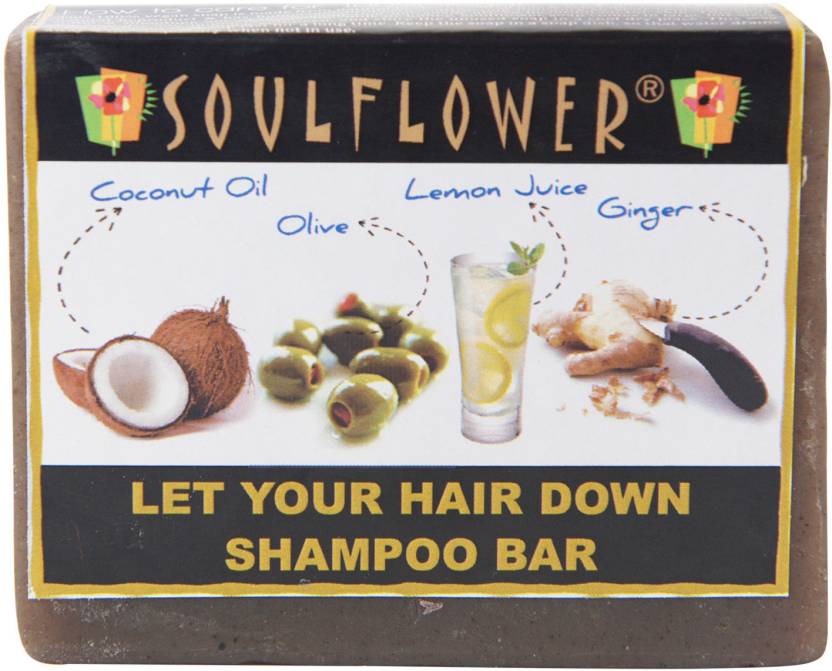 100% Natural, Pure Vegan SLS free cold processed Soulflower handmade soap bar contains Reetha, Amla, Lemon Oil essentials, Cocoa Butter which provides required nourishment and keeps scalp squeaky clean. It extracts all dirt away, helps get rid of excess oil, removes greasiness from the scalp and reduces hair fall. The gentle cleanser gives nutrition to hair and adds volume to the tresses.
My Review: If you have extremely dry hair don't opt for this.
Rating: 2.5/5
*Price: 200 INR for 150 gm
Pros
Cons
 

100% Natural, organic and safe.

100% Vegan.
Pocket-friendly.
Smells heavenly.
Easy to use.
Lathers well.

 

Little hard to rinse off.
Hairs look greasy after use and feels nasty.
Aura Vedic is a herbal product with main ingredients Aloe Veera, Mint and Lime and has minimum chemicals as preservatives only. The shampoo is SLS free; it is effective in controlling oil and keeping the scalp clean and free from dirt. It doesn't leave hair limp, and gry rather nourishes and lends hair shiny, bouncy and lustrous. The absence of chemicals makes this shampoo favorite as hair fall preventive shampoo.
My Review: Works fine without oiling the hairs.
Rating: 3/5
*Price: 150 INR for 100 ml
Pros
Cons
 

Makes hair soft and manageable.
Paraben free.
Lathers well.
Travel Friendly.

 

Contains sulfate.
Strong smell.
[Also Read: 
22 Shampoo For Damaged Dry Hair In India
]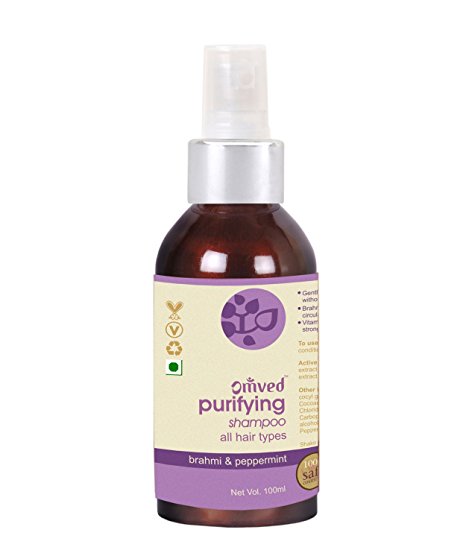 This natural shampoo contains an ingredient known well for its purifying properties that are Brahmi, it refreshes and strengthens hair growth. The fragrance of peppermint refreshes and hibiscus oil keeps the scalp free from infections; It also contains extracts of Vitamin E Oil that gives you shiny and healthy hairs. Yashtimadhu is a natural extract that lends your hairs natural glow and shine. All the natural constituents heal scalp, thoroughly cleans scalp without stripping off hairs.
My Review: Best shampoo I have ever used.
Rating: 5/5
*Price: 590 INR for 100 ml
Pros
Cons
 

Natural, gentle and effective shampoo. 

Lathers well.
Makes hair smooth and shiny.
Parabens, sulfates and silicons free.

 
If you like the result of any of these 12 natural and chemical free shampoo, do shoot your comment to boost up our search!
* Price may vary subject to different sellers.