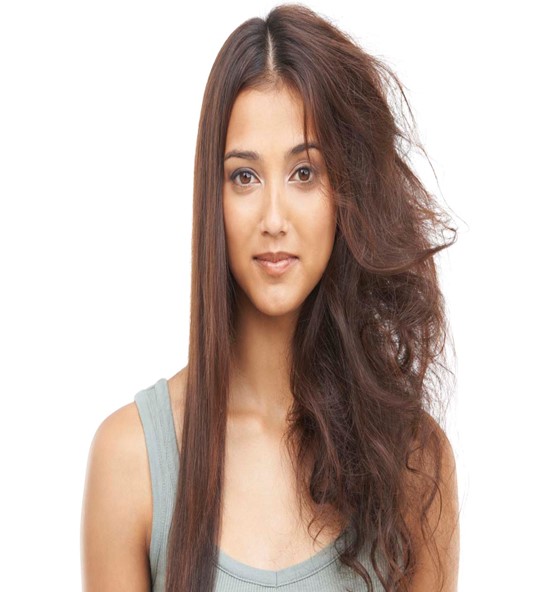 SHAMPOO! The huge task nowadays is to choose a perfect shampoo for your hair type. With a change of weather, quality of our hairs gets degraded. Selection of a 'PERFECT-MATCHING' shampoo is relatively time to consume.
We consider each and every option before choosing one like whether it is Paraben and Sulphate free or not, is it having a mineral base or Essential oil base and the list goes on. List of questions pops up in our mind, Will it be safe to use on dry hairs? What if it affects my Sebum content? Is it safe to use in Winters or Summers? Plenty of What-ifs confuse us and we end up using 'ANY DAILY USE SHAMPOO.' The main cause promoting damage and hair fall is stress and busy schedules. It becomes essential to choose right hair product.
Don't worry! Here we are sharing 22 best shampoos applicable for dry, frizzy, brittle and almost every hair type. So stop wasting your time standing confused in a supermarket and Check out the List!
1. LOTUS HERBAL KERA VEDA SOYASHINE SOYA PROTEIN AND BRAHAMI SHAMPOO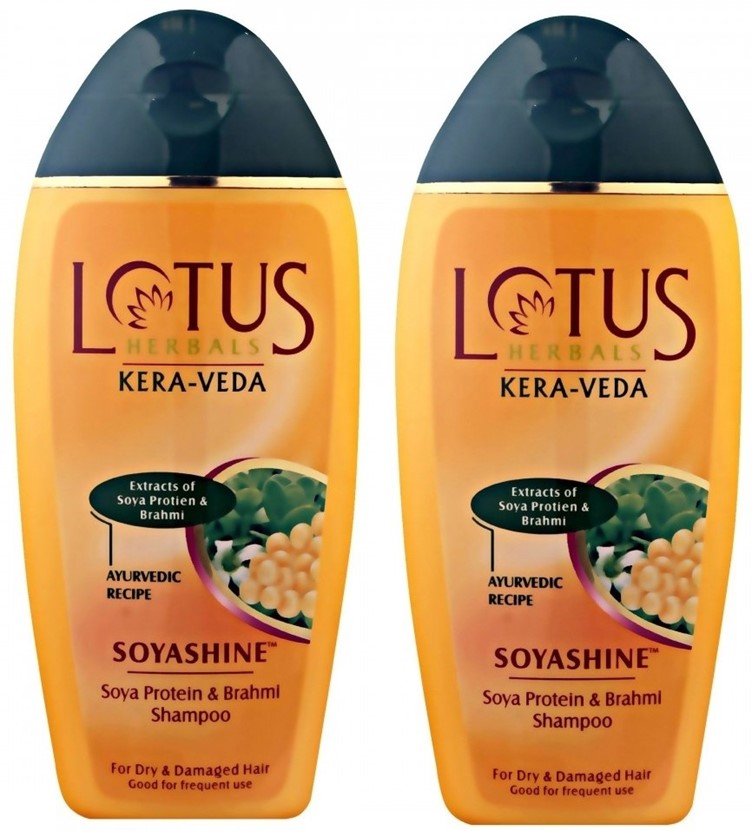 This product comes with the extract of Soya protein which provides strength and gloss to lifeless, dull and dry hair. Brahmi strengthens the hair follicles and helps in eradicating dandruff and itchiness of scalp. The extracts from lotus herbs leave the hair softer and shinier.
Soya and Brahmi contents ensure deep nourishment to the scalp and prevent breakage of hair strands. You don't have to use it frequently as moisture remains intact for a longer time.

2. GARNIER FRUCTIS FORTIFYING SHAMPOO+OIL 2 IN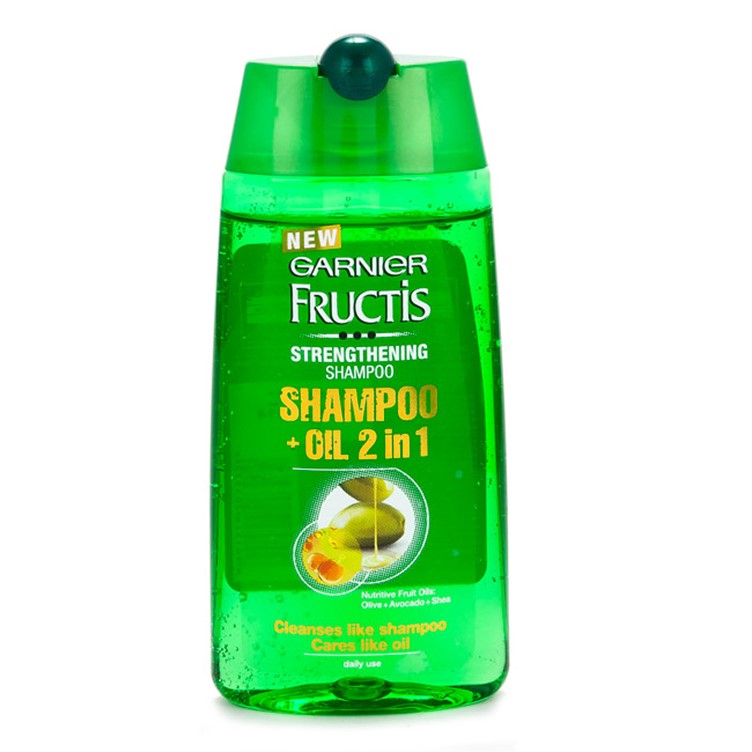 Garnier Fructis is a combination of both oil and shampoo. This formula works simultaneously, while shampoo hydrates hair fibers, oil penetrate deep inside the roots to strengthen them. It compromises of Avocado oil, Shea oil and Olive oil which keeps promotes the hair growth, smoothness and shine to hair.
Its fruity smell is really good. Lathering takes a little time but once done, hairs are entangled properly. It acts as the best catalyst for 'not-oiling your hair' after a busy day.
3. SCHWARZKOPF BC BONACURE SMOOTH PERFECT SHAMPOO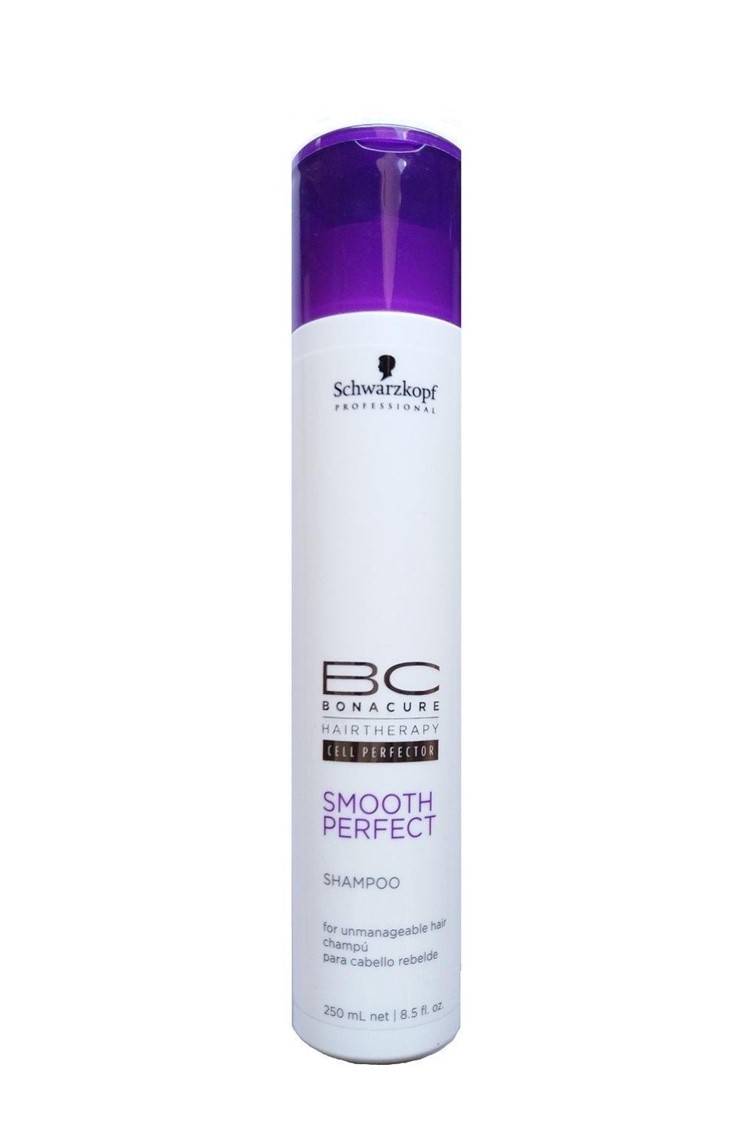 The Schwarzkopf BC Bonacure Smooth perfect shampoo is well equipped with amino derivatives, beneficial for coarse, frizzy, tamed, and unruled hairs. Natural Oil substitution makes it a perfect blend for the nourishment of scalp. It rejuvenates the dull hairs, increases its vibrancy and elasticity.
Although the product is quite expensive but, worth the money. It works brilliantly on tamed, dray and frizzy hairs. The best part is you can even use it after Smoothing.

4. ORGANIX HYDRATING MACADAMIA OIL SHAMPOO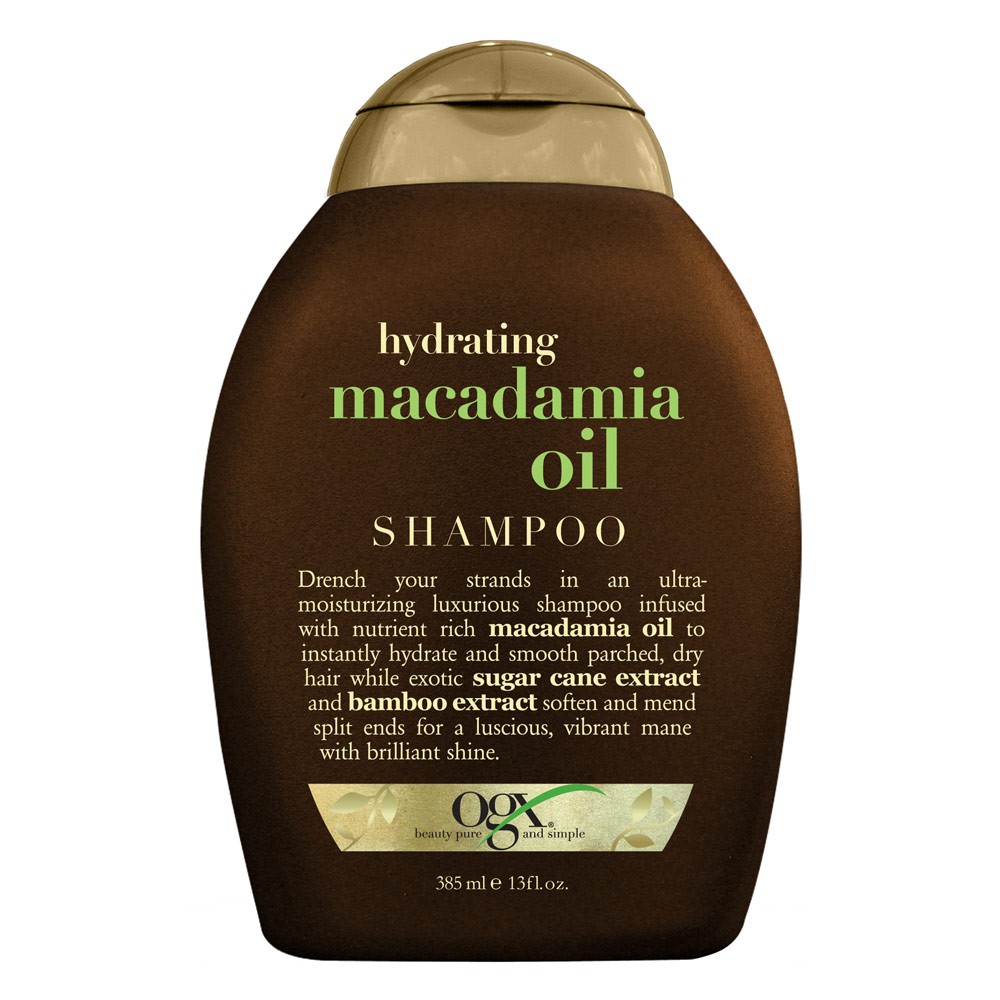 The luxurious blend of organic hydrates and macadamia nut oil with serum enriched contents. It moisturizes dry and frizzy hair. It is a sulfate- free and paraben- free product and harmless towards scalp allergies, coarse and limp relaxed hair. It leaves hair lustrous and soft.
I love its nutty smell. Its sulfate and paraben free formula works best for unmanageable and curly hairs without using conditioner.

5. BIOTIQUE BIO SOYA PROTEIN FRESH NOURISHING SHAMPOO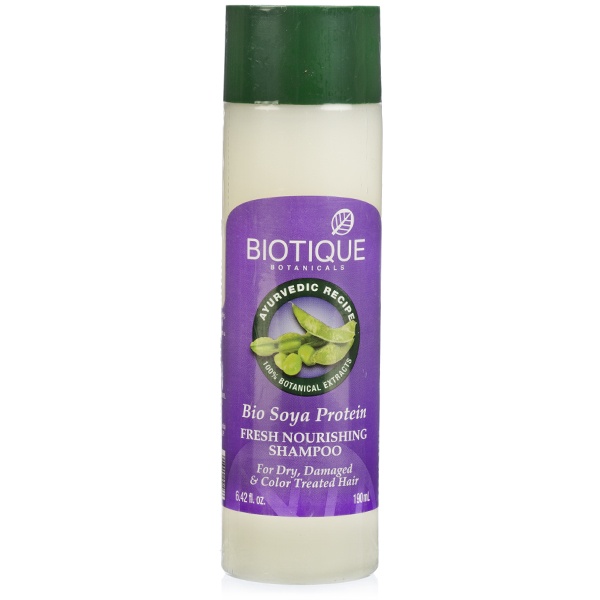 Enriched with almond oil, Rai tail, Soybean, turmeric powder and Himalayan water, this shampoo is the perfect blend of exuberant and unhealthy hairs. Himalayan extract maintains the natural pH of the scalp and turmeric prevent dandruff and various scalp issues.
My sister suggested me to use it. Soya protein reduces the damage, retain softness and enhances the hair growth. It costs Rs. 127 for 190ml.
6. BLOSSOM KOCCHAR AROMA MAGIC ALOE VERA CREAM SHAMPOO

Aloe vera cream shampoo comprises the extracts of aloe vera gel, almonds, amla, green apple, and Calendula. Amla and Aloe vera improve the texture of ordeal and dry hair. Herbal Calendula oil prevents inflammation. It is infused with flower tops which evaluate its everlasting smell.
This shampoo is totally harmless for daily use. It commits a good hair day after every wash and makes your hairs bouncy and mushy. It costs Rs. 120 for 90ml with rating 4.2/5.
7. SUNSILK NOURISHING SOFT AND SMOOTH SHAMPOO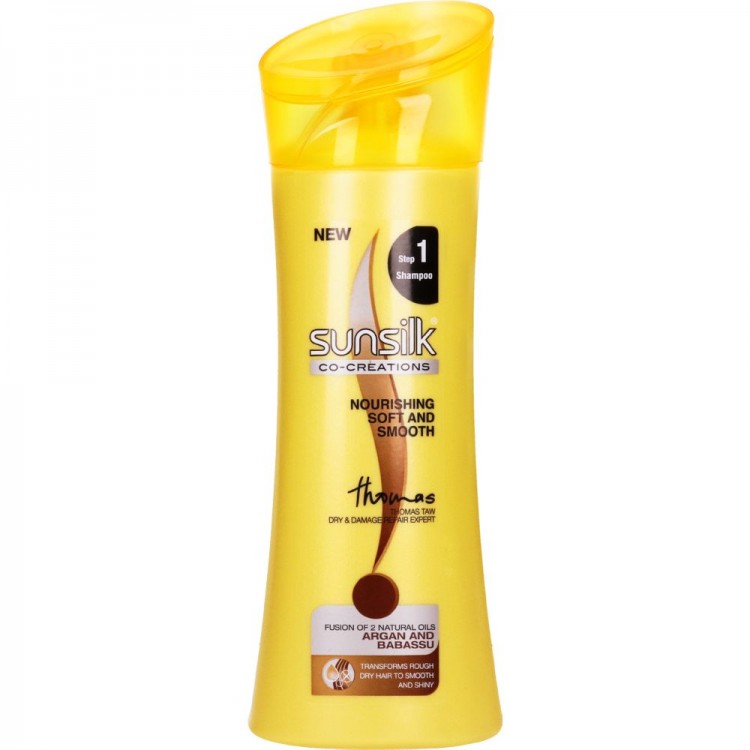 Having a bad hair day? You must give a try to Sunsilk Nourishing Smooth and Soft shampoo. The main ingredient itself is Egg Ceramide lipid complex that stimulates the follicle cells and regulates proliferation which softens and nourishes even roughest of the hairs without leaving any traces of oil.
I personally recommend this shampoo whose brand established over last 10 years, a trusted company, will surely leave you satisfied! Its hydrating formula mends the split ends and lifeless hair. It costs Rs. 140 for 180 ml pack with rating 4/5.
8. FABINDIA SILK PROTEIN SHAMPOO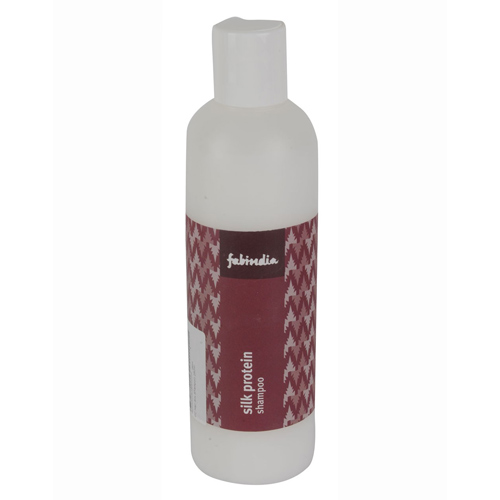 It is a natural, mild and glycerine based shampoo, enriched with humectant, which prevents dandruff premature moisture lock. It acts as a lubricant to lock moisture and keep hair soft and hydrated. Originated from its organic ingredients, stimulate hair cells and roots of hair strands.
"Nice Shampoo" I must say. I was suffering from severe hair fall and experimented various shampoo but to no use. Then I found this shampoo, hopefully, used it for a month and got contradictorily better results. 4.2/5 Rating this product costs only Rs. 350 for 200 ml.
9. TRESEMME HAIR SPA REJUVENATION SHAMPOO


Don't want to waste time over a spa at expensive parlor? Now, you can achieve it at home. TRESemme is a professional hair care brand with its flawless beauty products. It is gentle to every hair type whether brittle or silky. It rejuvenates hair with its infused mineral scented complex and keeps them long, strong and shiny. This product costs Rs. 158 for 200 ml with rating 4.3/5.
10. YVES ROCHER LISSAGE SMOOTHING SHAMPOO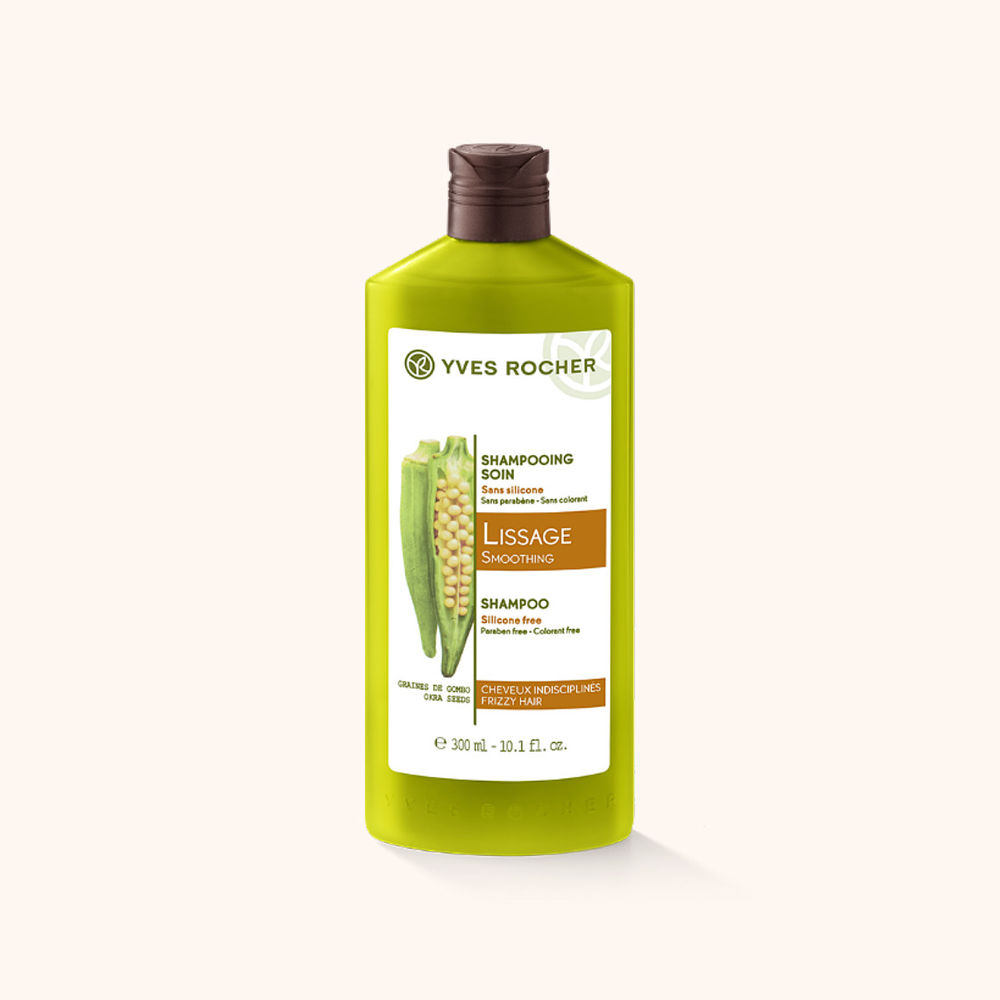 Adherent to its botanical cleansing agents, this shampoo is formulated with natural and pure ingredients resistant to Frizz and damage. Its unique feature lies in Sesame oil which smoother the hair strands till next wash and reduces dryness.
A good shampoo with versatile ingredients! Its best quality is that it is paraben and sulfate free which reduce hair loss and damage. This comes with the price Rs. 550 for 300 ml. with Rating 4.5/5. 

11. GARNIER ULTRA BLENDS MYTHIC OLIVE SHAMPOO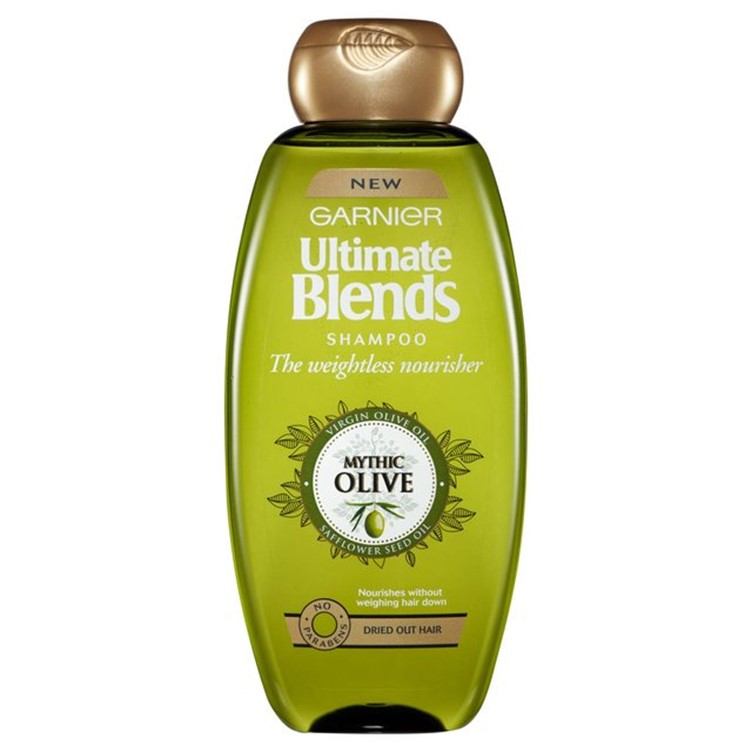 Garnier Olive Shampoo is profusely enriched with Extra Virgin Olive Oil which is an excellent source of antioxidant. It promotes hair growth and vanishes off the accumulation of dandruff. Vitamin E oil protects severely depleted hair and prevents roughness.
Well enriched product with technical advancement but not that good for oily hair. It doesn't lather the excessive sebum properly after one use and further uses lead to dryness. Price of this product is Rs. 145 for 180 ml. with rating 3.6/5.
12. DOVE DAMAGE THERAPY INTENSE REPAIR SHAMPOO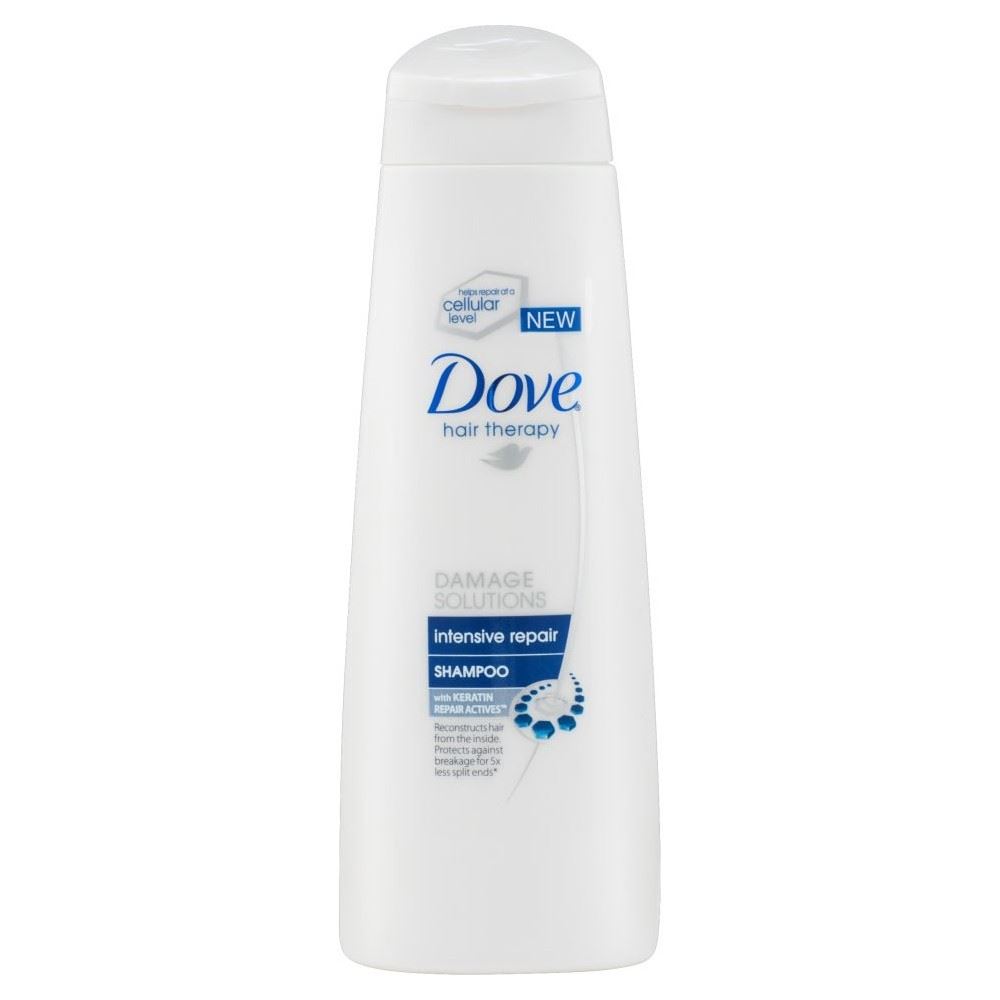 The intensive repair therapy contributes to the cleansing of excessive build up oil. It activates the hair fibers and strengthens them. It penetrates deep into the cuticles and microparticles shields the scalp from inflammation. It lathers down the hair soft and smooth.
Best results are obtained by using Dove Conditioner. This product is one of the most leading brands in the market. As the name suggests itself, enriched with milk and proteins, donate natural shine to hairs and nurture them too. A surplus benefit is that it is available at an affordable price. This product comes in Rs. 344 for 650 ml. with rating 4/5.
13. MATRIX BIOLAGE ULTRA HYDRASOURCE SHAMPOO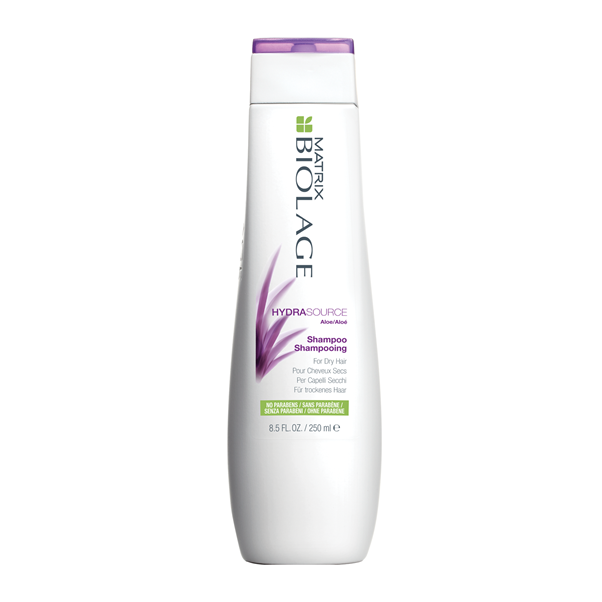 This shampoo suits best on dry, fragile and unmanageable hairs, which needs extra conditioning. The composition of aloe vera, cocoa butter, and apricot kennel oil sort it all out by reducing damage and dissolving the path of premature accumulation. It is a paraben and dries free product, so also applicable to streaked hairs. It returns the moisture content of hair back.
It is an average product but the ad I used this shampoo neither I got satisfaction nor bad experience. So, it's an average product for me. Price of this product is Rs. 405 for 400 ml. with rating 3.4/5. 

14. PANTENE PRO-V TOTAL DAMAGE CARE SHAMPOO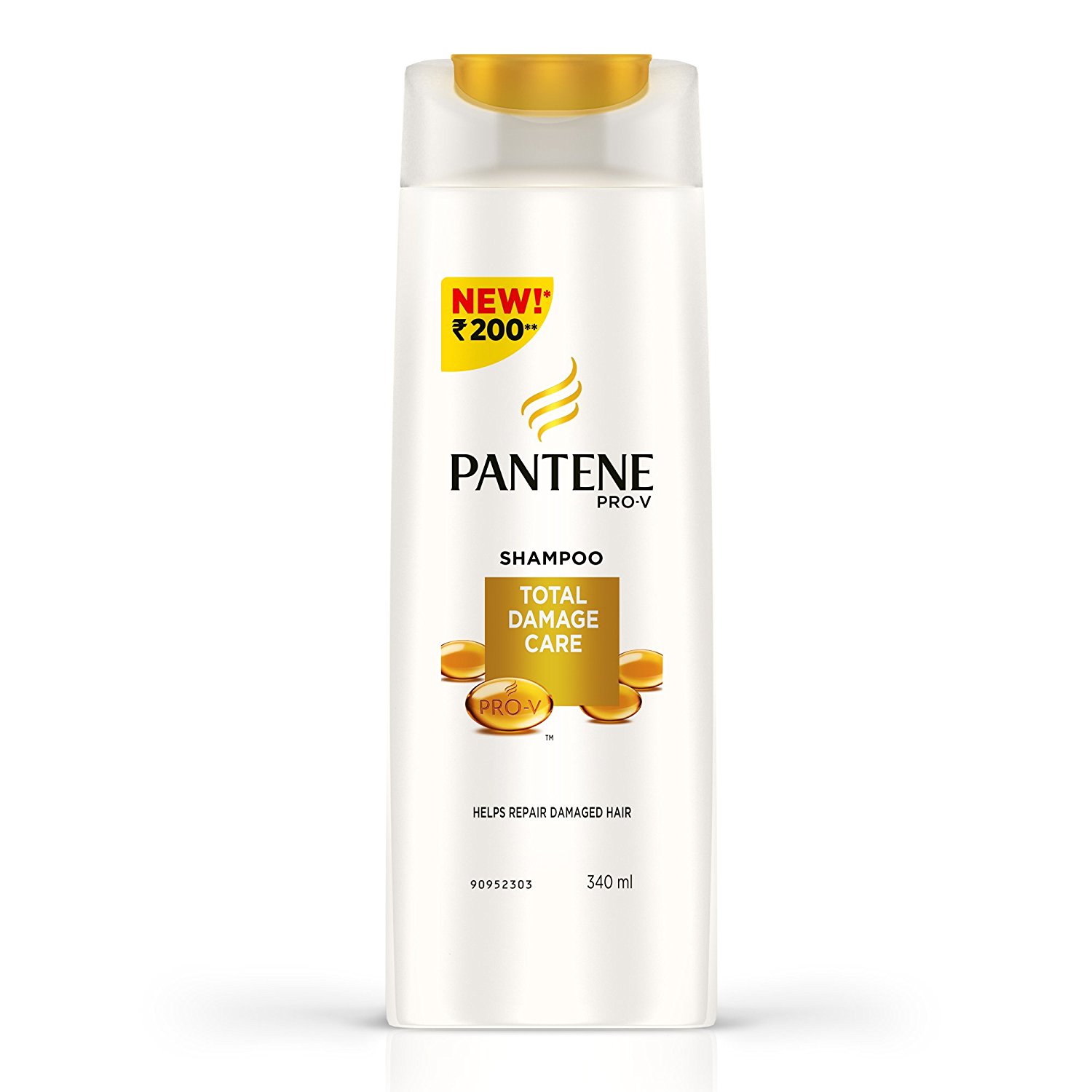 Pantene total repair formula hydrates as well as nourishes the scalp at the same time. It is a decent smelling product. It moisturizes the hair without conditioning. Coarse, brittle, untangled, tamed and wavy require deep scalp follicle treatment and Pantene goes best with it.
It suited my sister's hair but didn't work well on mine. It contains Sodium laureth Sulfate which wasn't suitable for my oily hairs. Price of this product is Rs. 110 for 180 ml with 4.2/5. 

15. HIMALAYA HERBAL DRYNESS DEFENSE HAIR DETANGLER AND CONDITIONER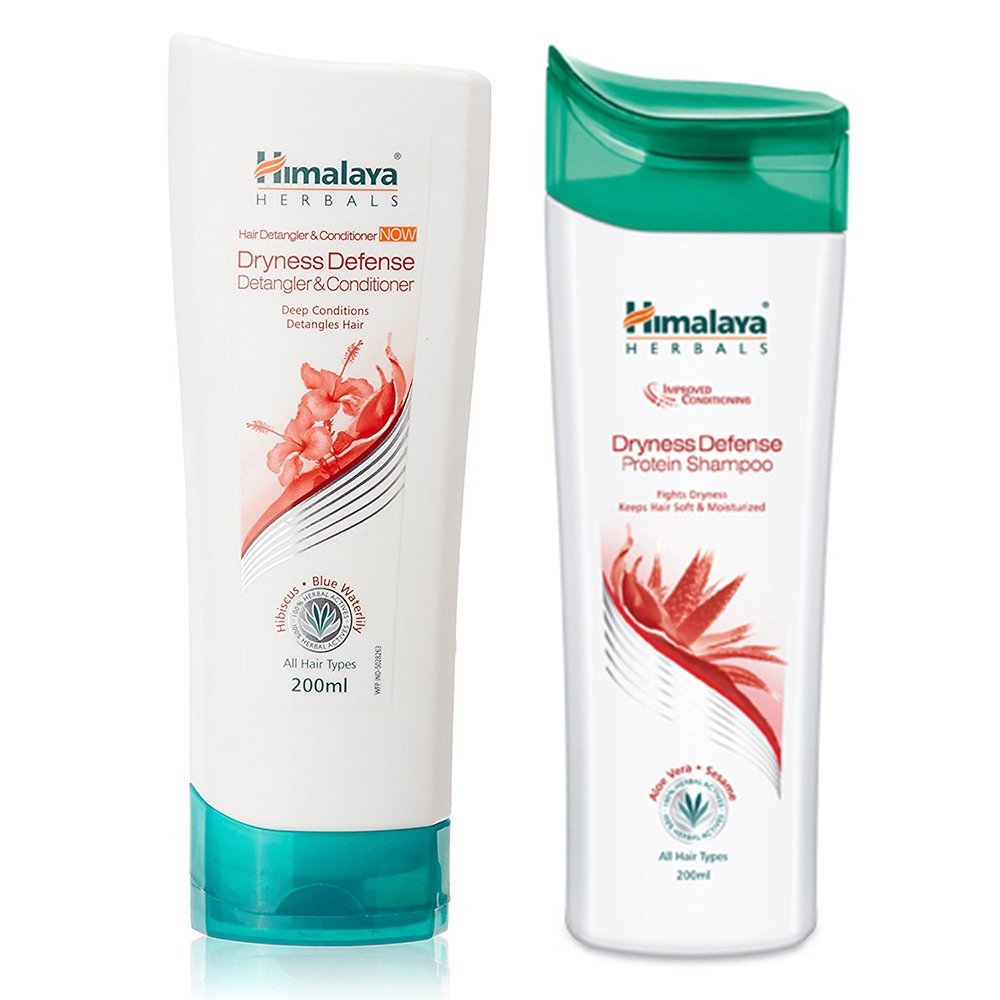 This product is specially infused with Himalayan exalted herbs which contribute to the development of hair cells and nourishment of scalp. Though it is a paraben formulated shampoo, it detangles the unmanageable hairs. It lathers them lustrous, bouncy and healthy.
It is a well-maintained product which provides luster and bounces to your hair. It even promotes hair growth. A good product to use. You have to pay only Rs. 170 for 200 ml. 

16. BBLUNT INTENSIVE MOISTURE SHAMPOO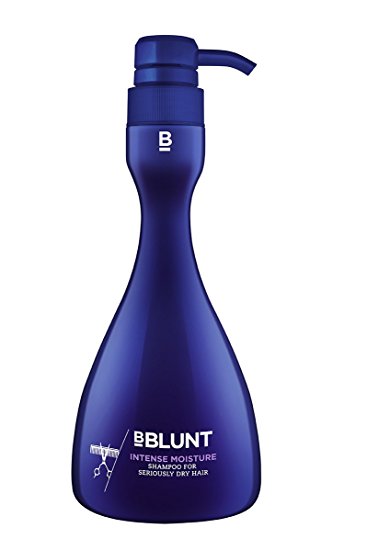 BBLUNT emergence is now well known to all of us due to its beauty and styling secrets. This product is well designed for dry and frizzy hairs. It has a mild and refreshing fragrance. Vitamin E, jojoba oil, Hydrolyzed Keratin and Wheat germ oil are its main components. Vitamin E oil and Jojoba oil yields the growth of hair follicles and advancement of antioxidants prevent hair from extravagant accumulations.
Every product comes with its own exception. This product suits best to dry hairs which are more prone to breakage. Jojoba Oil improves shine and luster of hair while Keratin keeps them silky and smooth. Price of this product is Rs. 540 For 400 ml. with rating 4/5.
17. BIOTIQUE BIO KELP PROTEIN SHAMPOO FOR FALLING HAIR INTENSIVE HAIR GROWTH TREATMENT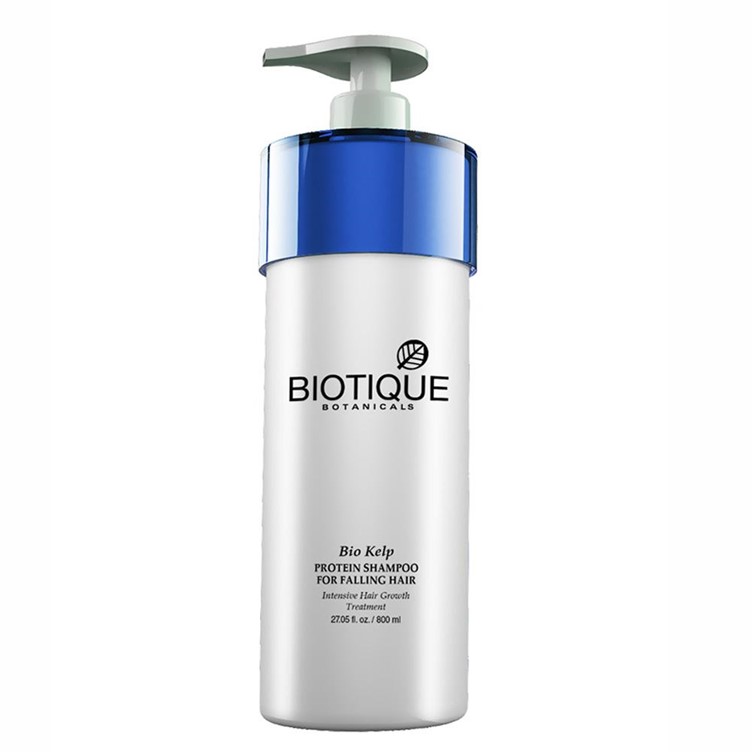 This product values intensive care and treatment of falling hairs by protecting scalp and cuticles. It reduces the frizziness and breakage from heat sources to keep them nourished for a longer time. It is specially developed for the ordeal, kinky and wavy hairs, quenching them with moisture.
The quite good product it is. My friend is using it for frizz treatment and it does perform well. This product is merely popular and advertised. But it works quite well for fighting away frizz and dandruff. Price of this product is Rs. 119 for 190 ml with rating 4.2/5.
18. L'OREAL PROFESSIONAL SERIE EXPERT SENSI BALANCE SHAMPOO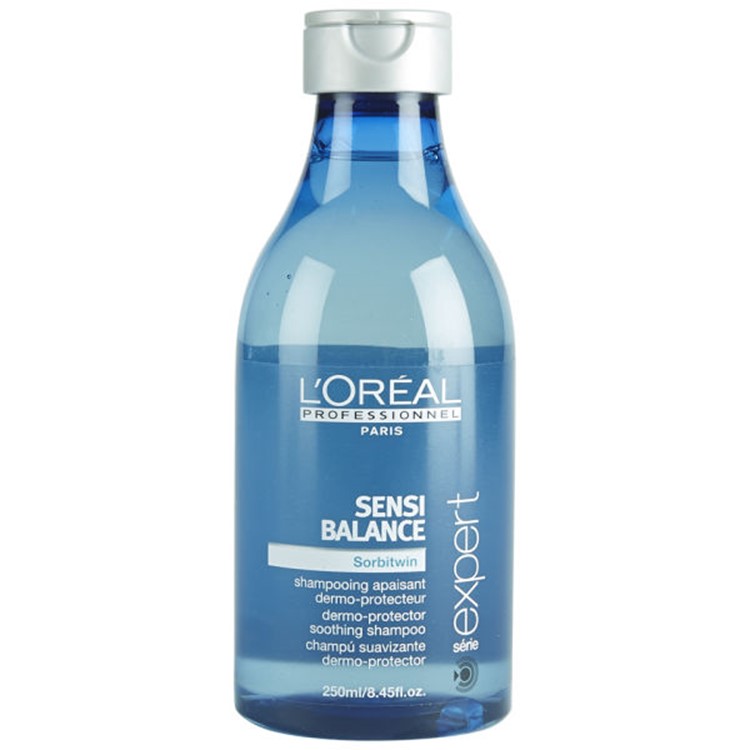 L'Oreal Sensi Balance shampoo is technically proven for those having sensitive hair strands and scalp. It comes with the goodness of Sorbitol derivatives and Vitamin PP which instill the blood flow and retains scalp health. Hair strands are well hydrated and smoothened. It works best on wavy, frizzy and dry hairs.
This product is worth the money and experience. My hairs are prone to damage so I used this product and got the result in 3 weeks. My scalp is enriched with nutrients and now free from excessive oil. It's been a healthy experience. You can buy this product at Rs. 750 for 249 ml with rating 3.6/5.
19. LAVENDER PATCHOULI HAIR CLEANSER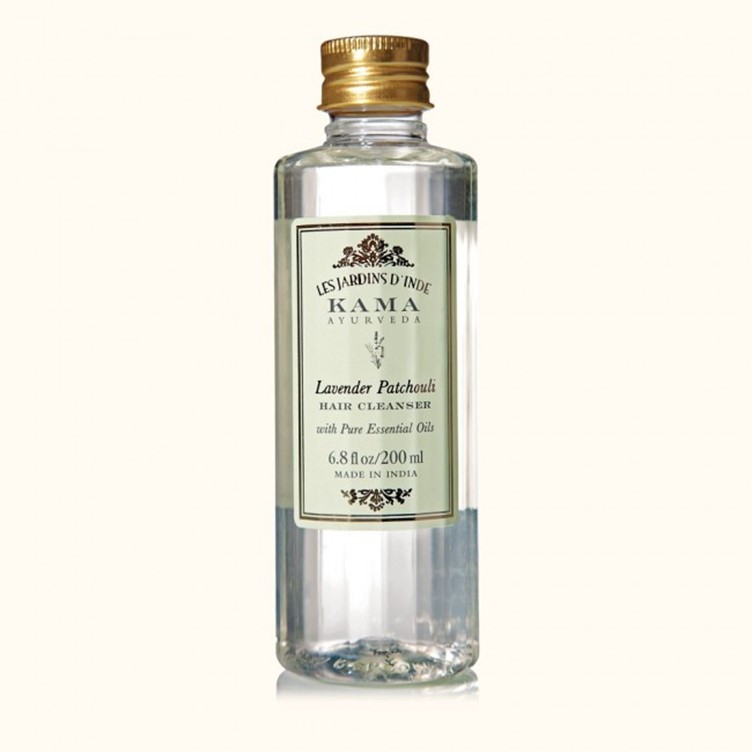 Infused with Lavender extract and oil, this shampoo suits best to any hair type. It promotes hair growth and enhances blood circulation by proliferating and repairing hair cells. It contains natural and mild cleanser which protects the hair from future damage.
I wasn't aware or seen any advertisement for this product but my Homeopathic doctor consulted it to me. I had a lot of dandruff but using it for a couple of weeks, in 2-3 days I got positive results. You can buy this product Rs. 595 for 200 ml. with rating 3.8/5.
20. SEBAMED ANTI-DRY REVITALIZING SHAMPOO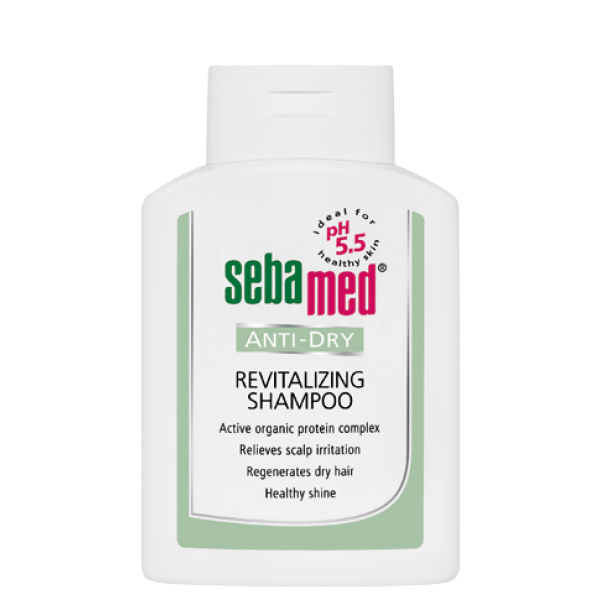 Sebamed Anti-dry Shampoo's magnificent ingredient is Glycerine Oleate which buries deep under the suffocated roots and revitalizes them. It regenerates dull and lifeless hairs by providing proper care and nutrition.
Unique product. It tackles major scalp issues and uproots them. It energizes the hair which is more prone to vulnerability and dullness. It provides luster to hair, but expensive. Price of this product is Rs. 912 for 200 ml. with rating 3/5.
21. AYUSH ANTI HAIR FALL BHRINGRAJ SHAMPOO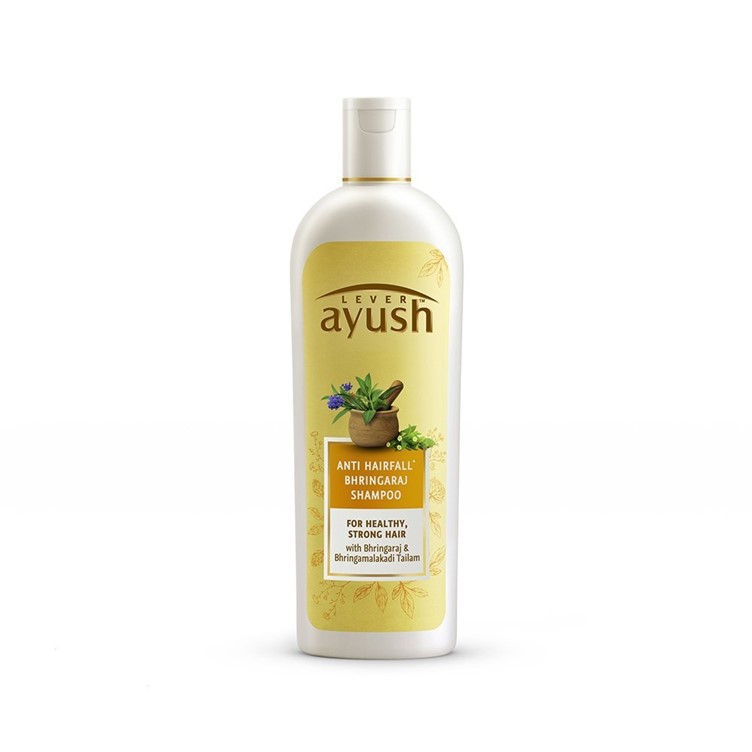 This product is inculcated with refreshing herb, Bhringaraj. It acts as a cleanser and multivitamin source and helps the weaker hairs to regain life and shine. It prevents skin and scalp diseases.
As the brand suggests, the shampoo is all about its delicacy and nutrients. Using it for a month never made me sick of it. But the smell of Bhringaraj sometimes become intolerable as you can't control the odor. You can buy this product in Rs. 225 for 330 ml with rating 4/5. 

22. L'Oreal PARIS EXTRAORDINARY CLAY SHAMPOO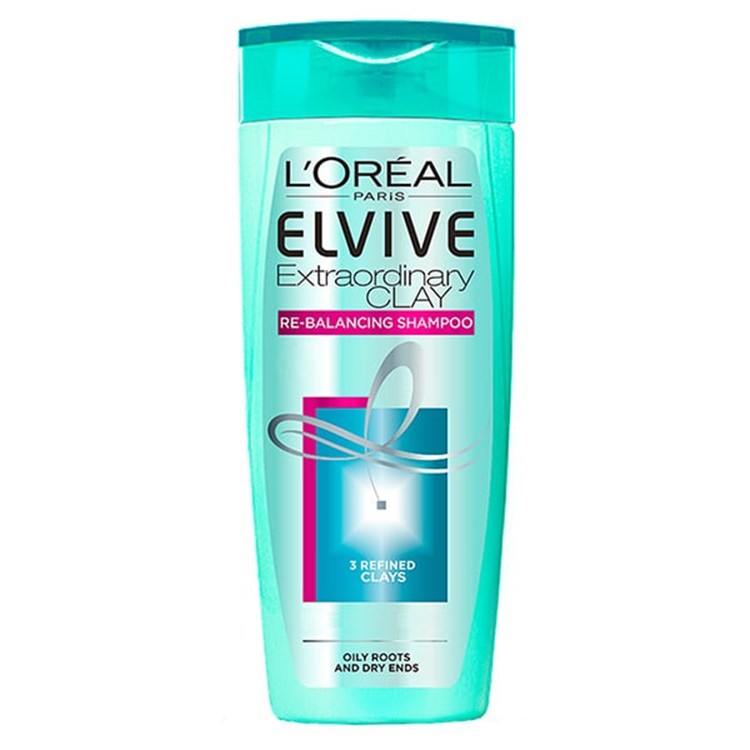 The product with its versatile '5 problems 1 solution' made it all known what huge extraordinary results it can bring. Sticking to its keratin proven formula it gently lathers out the sebum and leaves hair soft and silky.
I don't have much hair problems but once my father advised me to use it. I was impressed by it. My hairs are silkier than ever. Moreover, its fruity smell boosts me. You can buy this product at Rs. 150 for 175 ml. 

So, these all are the best shampoo for dry hairs in India. Hope it will calm your confusions.