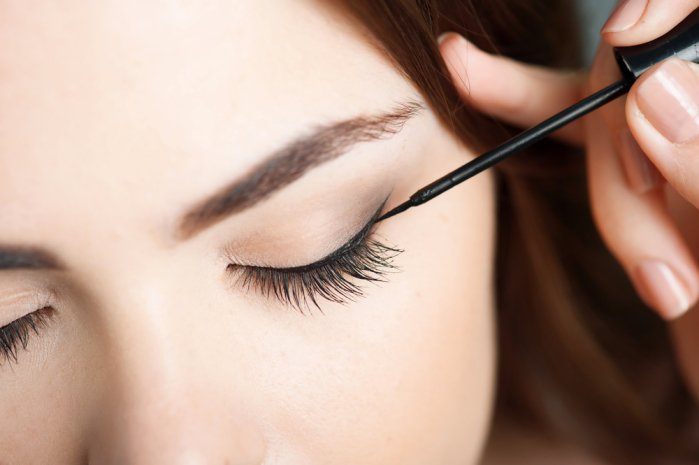 Makeup is the arsenal of every pretty dame to always look refreshing and to be the center of attraction at every nook and cranny. Even if you are not a makeup person than to eyeliner would be an important staple in your kit. Most of the time the experience with eyeliner is worth the price or hype but sometimes you need fancy designer eyeliner to intensify the precisely defined look of your eyes.
Choosing a perfect applicator to get the desired color and feline flicks that can be applied easily in a smooth and gentle way can be a real struggle. To select the best drugstore counterpart from a different kind- gel, liquid, fell tip or waterproof eyeliner is a little bit difficult. Here we have described some best drugstore eyeliners and their application additionally with their qualities that is their long-lasting effect, fine wing definition, smudge-proof, waterproof or their color drama, you can judge the best one for you according to your pocket and the one that would fit in your comfort zone. Maximum of the product list includes the formulas preferred by renowned makeup artists and celebrities.
Listicle Of Top Best Drugstore Liquid Eyeliners
Maybelline's gel eyeliner is the hot favorite for its most intense long lasting drama. Its oil-free clear gel formula is waterproof for 36 hours and holds highly concentrated pigments that give solid color payoff. The solid black gel eyeliner is easy to apply with a brush for beginners. The product is tested by ophthalmologists and is safe for sensitive eyes & contact lenses. The satiny jet black formula is great for its price that took drugstore beauty market by storm.
Review: Its smudge-proof oil-free formula and is safe for eyes to use.
Rating: 4/5
*Price: 394 INR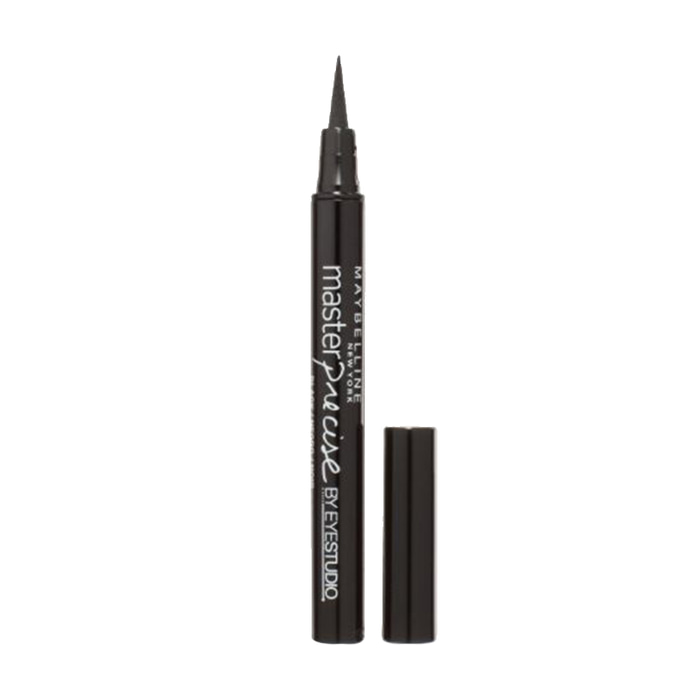 Exclusive new generation liquid eyeliner features ultra fine tip never dries up as of super-saturated ink technology and delivers sharp & precise defined line. It is a smudge-proof long-lasting definition in just one stroke. The easy application is suitable for sensitive eyes. This is the best-allured beauty product that delivers laser-sharp precision for the most defined line.
Review: The pigmentation is really smooth and gives a jet black look.
Rating: 4/5
*Price: 1097 INR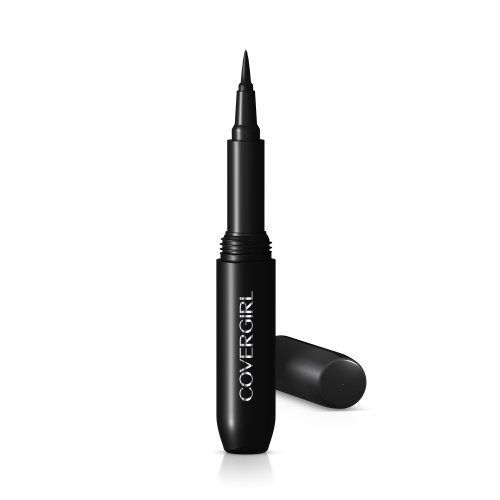 A girl can never go wrong with pitch black Covergirl Bombshell Intensity Liner, it creates an ultimate bombshell sexy eye look with the smooth glide formula. The tapered tip of liner easily creates your own dramatic look that lasts for 24 hours. The super sexy lashblast is available in black and brown shades. The coal-black color pops any color eyes applying either just a slimline to conjuring up to a smokey eye look.
Review: The travel-friendly product is adorable for its fine line application.
Rating: 4.8/5
*Price: 2181 INR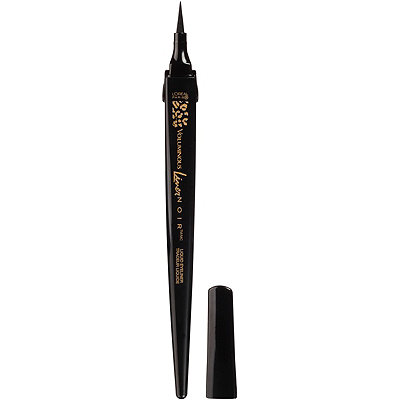 L'Oreal Paris Voluminous Liner Noir Liquid Eyeliner Pen is an easy application rich black formula. The ultra-fine tip for sleek creates a mesmerizing feline look. Since is marker is tapered you can drag the pen smoothly and lift it once you will get a solid opaque line. The unique packaging of Voluminous Liner Noir adds precision. The liquid winged eyeliner application makes your round eyes buggy.
Review: The smooth formula gives perfect wing, unlike the traditional liquid eyeliners.
Rating: 4/5
*Price:? 6.75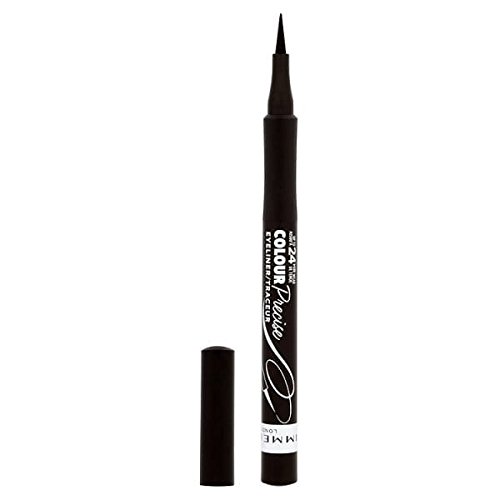 The eyeliner gives intense color with an ultra-precise tip. The highly pigmented formula gives intense color and is a long lasting, quick dry formula for a look that won't budge. The Rimmel London Color Precise Eyeliner comes with a super precise applicator for a flawless look and is sweat & humidity proof.
Review: The long-lasting eyeliner is easy to apply and can be preferred for daily use.
Rating: 4.5/5
*Price: 3259 INR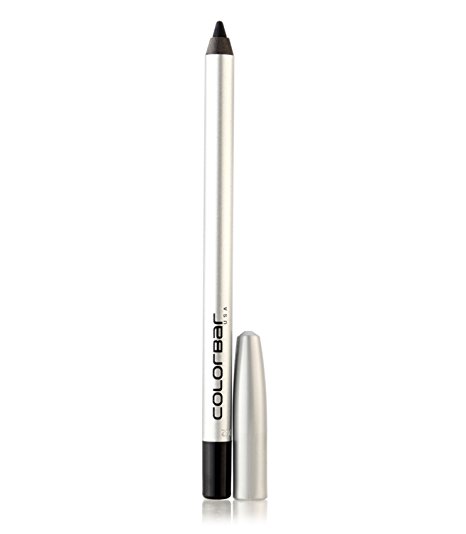 Colorbar I-Glide Eyeliner defines like a pencil and glides like liquid eyeliner. The smooth formulation gives a rich color to your eyes in a single stroke. The liners don't feather or bleed and last for more than 8 hours. The smoky pencil blends in easily after application.
Review: It gives a dark black shade without any shimmer & glides well as of its extremely creamy texture.
Rating: 3/5
*Price: 496 INR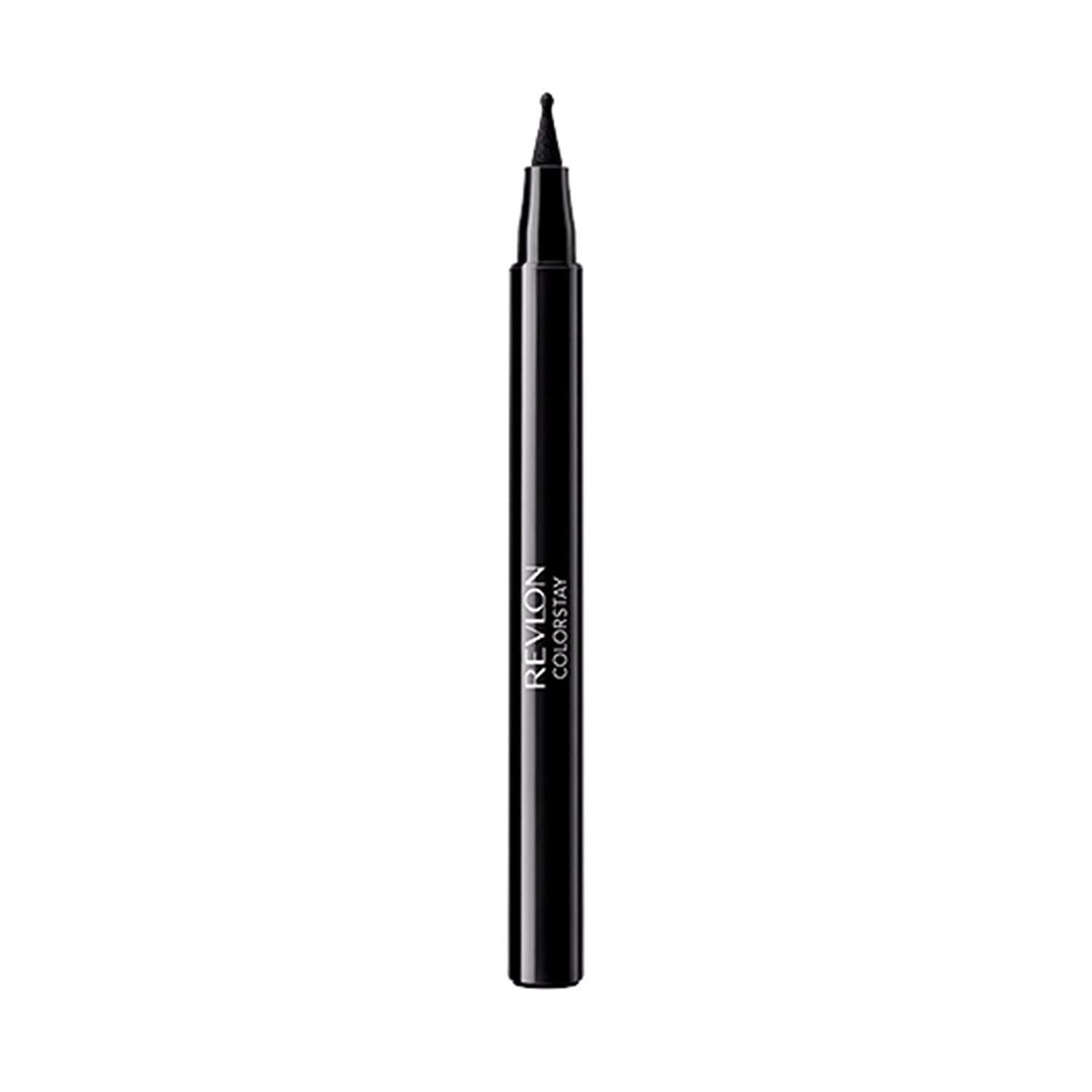 The intense formula glides on smoothly with a soft tapered felt tip to give a soft dramatic look. The mess-free application adds drama to your eyes by easy, flawless fine pen application. The ideal formula lasts for more than 16 hours so can be used comfortably on a daily basis.
Review: The consistency of this liquid eye pen is neither too thick nor too runny and gives a dark, dramatic look.
Rating: 4.5/5
*Price: 1000 INR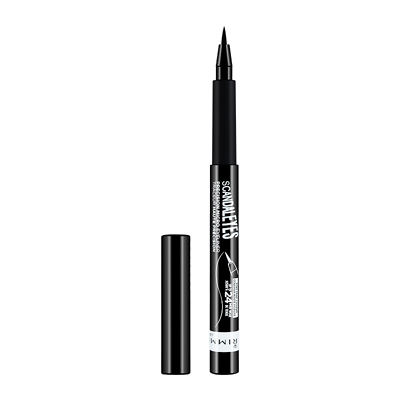 Glide a stroke of glamour and shine with Rimmel's Scandal Eyes Bold Liquid Eyeliner, it has an innovative round tip applicator for the boldest look. The waterproof eyeliner feels like a sleek retractable pen packed with gel texture eyeliner. The waterproof & smudge-proof eyeliner gives a dramatic look in just one easy stroke. The rich, glossy color lasts for day and night with a 24 hour wear time.
Review: The product goes pretty effortlessly, it settles into a matte finish with a sheen.
Rating: 4.5/5
*Price: 746 INR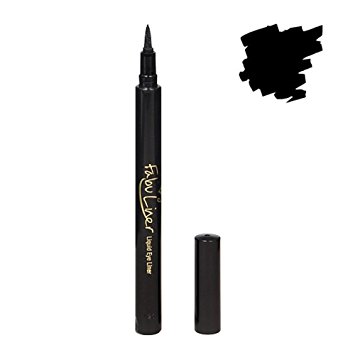 Wear a fabulous, effortless deepest black look with the great formula that dries too quickly & is smudge proof. The felt tip liquid eyeliner glides smoothly and snag-free to create accentuated thick and thin fine wings. This liquid liner adds drama to your looks you can go from thin feline-flicks to bold, thick lines as you desire. The pretty favorite eyeliner is available in two shades.
Review: The felt tip creates a precise line with translucent black color in a single swipe, go for multiple swipes to get your desired color.
Rating: 4.4/5
*Price: 2324 INR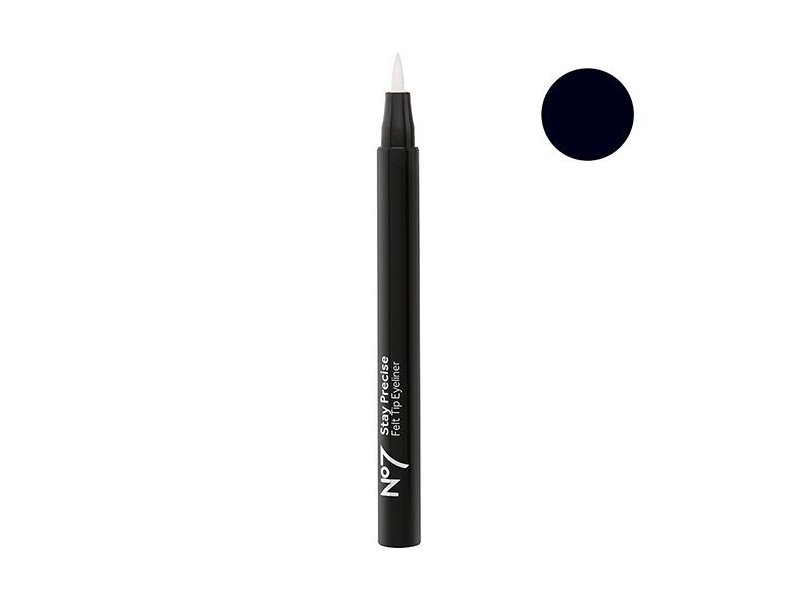 Boot eyeliner comes in convenient packaging and is available in different shades. Its felt tip boosts smooth easy application to frame your eyes. The weightless formula lies comfortably with perfect sultry and dramatic look. The ultimate precise fine liquid eyeliner accentuates eyes by adding definition to the lash line and provides smudge-free outlines.
Review: The color payoff of the product is little disappointing as it needs multiple swatches to get an opaque finish.
Rating: 3.7/5
*Price: ?12.25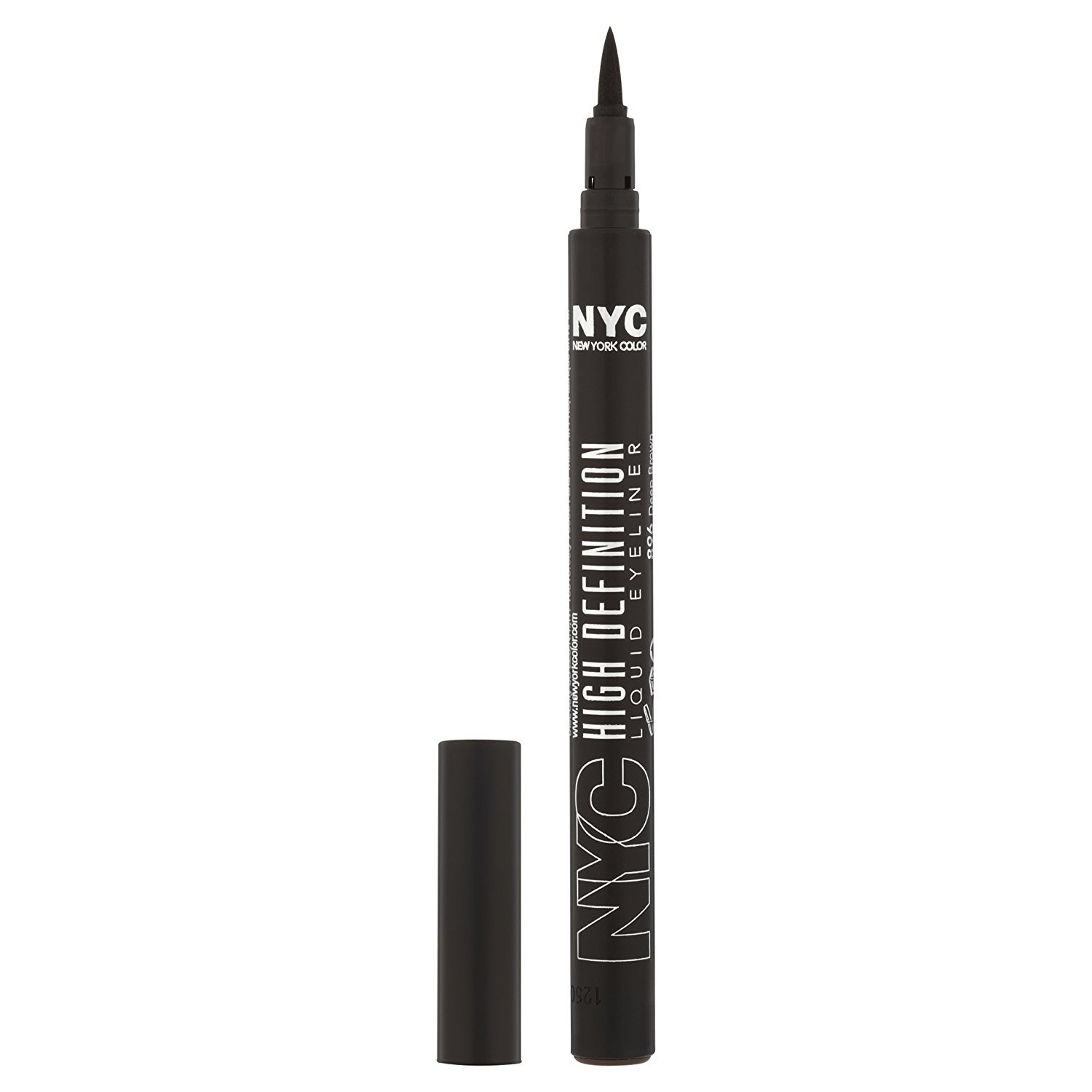 NYC's High Definition Liquid Liner's ultra-fine felt tip creates a thin and sophisticated line for the ultimate in eye definition. The pen style makes the application easy & precise and gives cat eye effect. It comes with good pigmentation to intensify the rich color look to your eyes. The liner is suitable for sensitive eyes and comes with long wearing properties.
Review: The packaging comes with stiff tips, which makes easy creating winged lines.
Rating: 3.8/5
*Price: ?3.99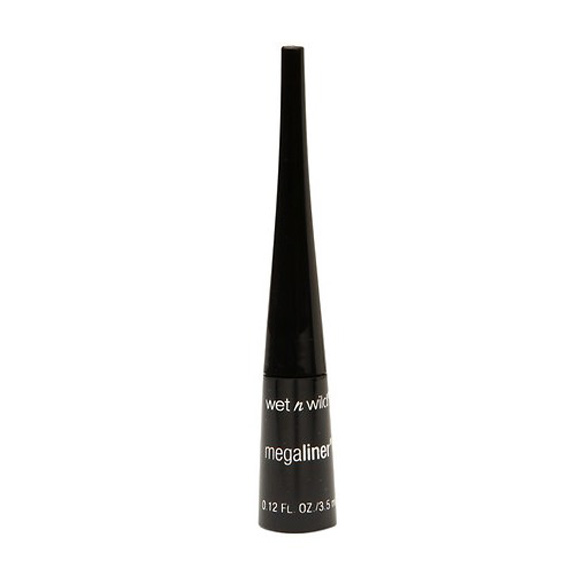 The classic eyeliner comes in a conical jar with stiff felt tip applicator to create thin and precise lines. This one is the favorite of makeup artists and celebrities as it is formulated with high definition pigment to achieve a perfect winged look. It is a unique blend that dries out quickly and stays put to subtly enhance or dramatically define. This one is loved by not only professionals but by daily users as well.
Review: Can draw fine lines with the brush having fine bristles, it has decent staying power.
Rating: 5/5
*Price: 1435 INR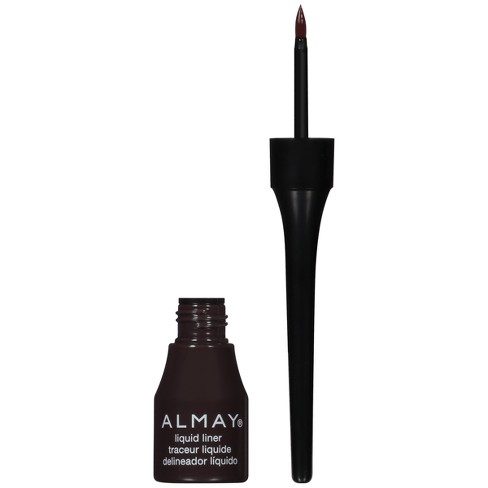 Almay Liquid Eyeliner is an easy use liquid eyeliner to get beautiful black definition. The unique inkwell design delivers quick & rich intense color. The non irritant formula with an applicator gives gentle control to draw fine wings for creative looks. The water resistant formula lasts for more than 16 hours, even suitable with contact lenses.
Review: This is one of the favorite drugstores picks for its rich color and long stay power.
Rating: 4.9/5
*Price: 1124 INR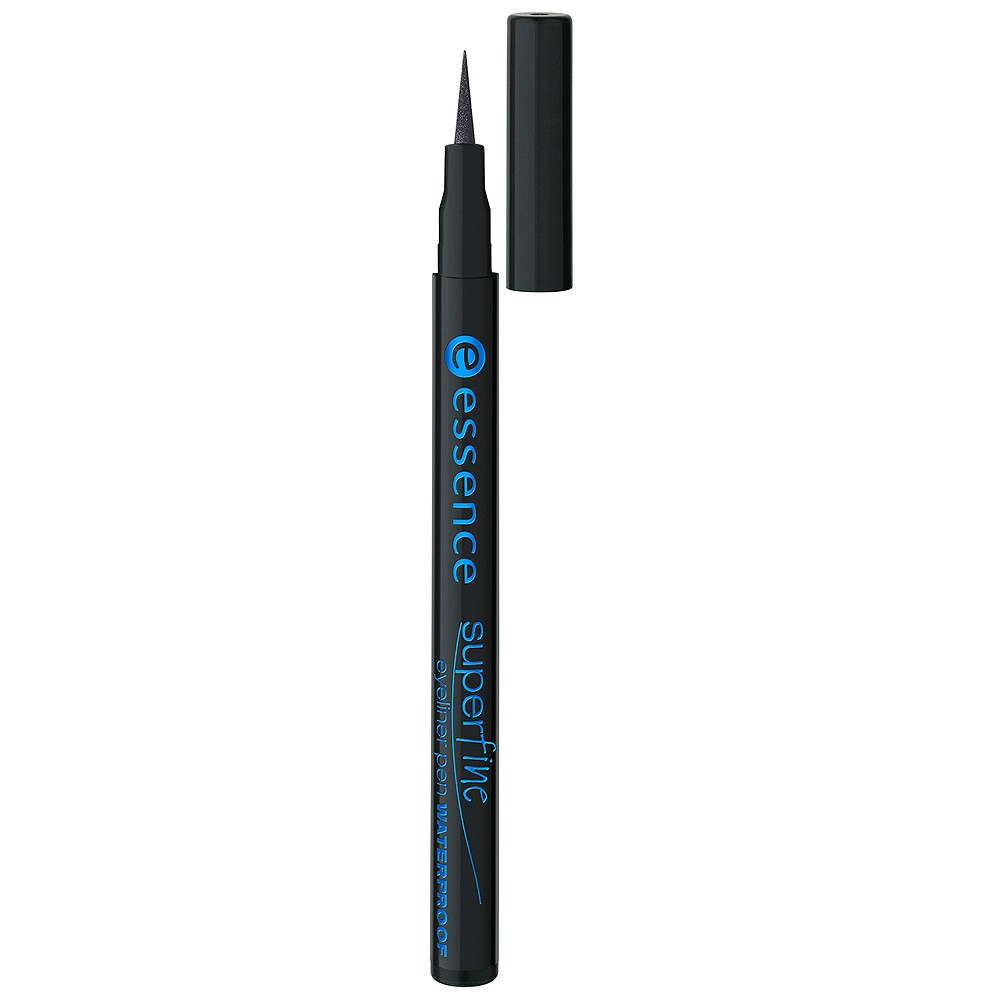 The Essence Eyeliner Pen is perfect to create a winged look. The felt tip applicator formula glides smoothly to create an intensive look in urban black. The waterproof product can withstand spring showers with ease without a stain effect.This pocket-friendly eyeliner can build up the desired color with few swatches.
Review: This one is pocket-friendly eyeliner but doesn't last long.
Rating: 3.5/5
*Price: 1267 INR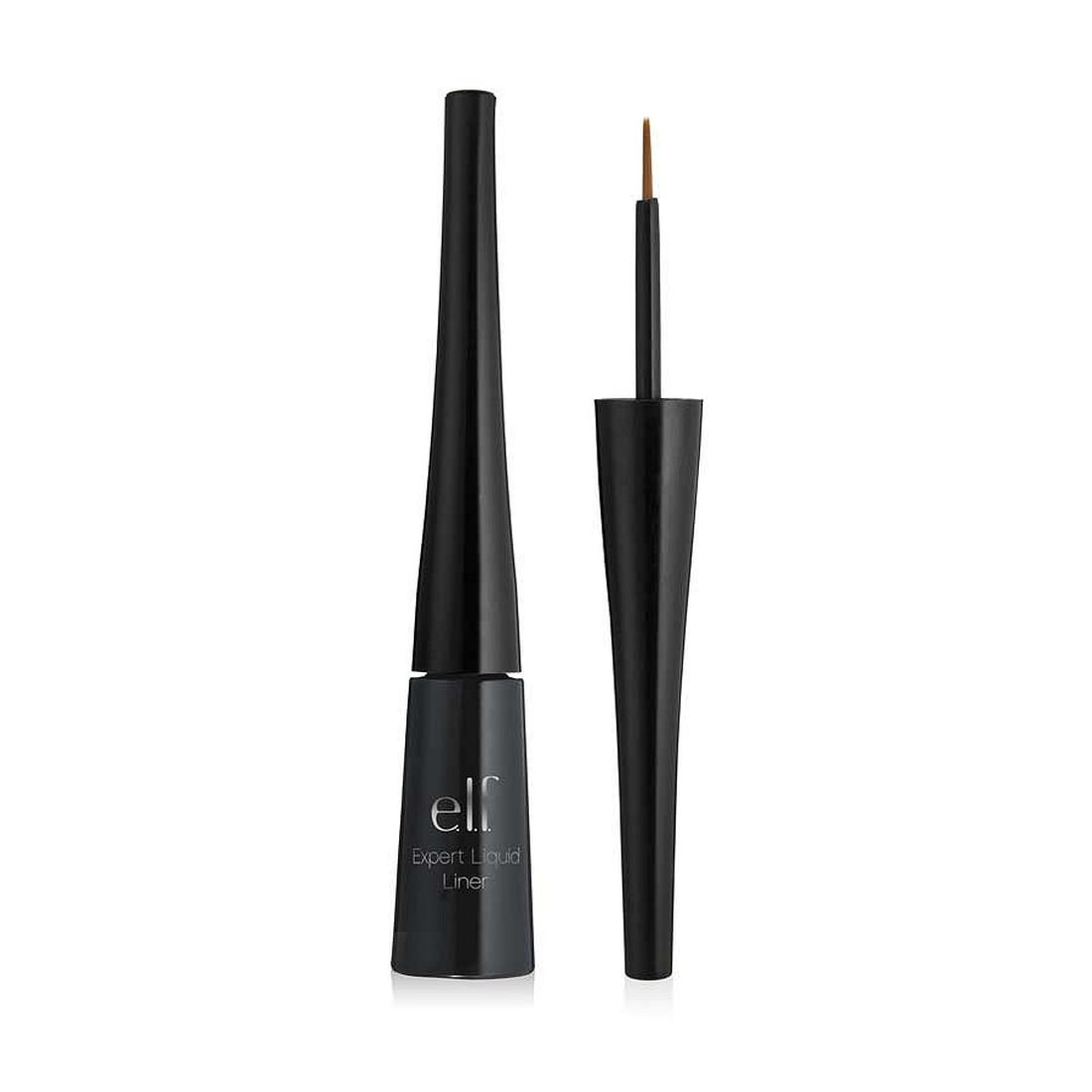 This smudge-proof eyeliner comes in a traditional bottle, it gives rich color dramatic eye effect. The precise definition creates a long lasting defined look. The experts liquid liner glides easily and avoids tugging or pulling of the eyelids too while drawing precise wings on eyelids. The fine tip brush creates an easy and precise definition of a solid black color in just one go for natural or dramatic eye effects.
Review: Great quality eyeliner with worths every penny.
Rating: 4.7/5
*Price: 1378 INR
Hope you would have found the best formulation out of our compilation all set to get on the cat-eye trend. The rich look eyeliners would surely give long lasting dramatic eye effect!