Hello Folks! We all are aware that Vedix is a popular name in the field of customized ayurvedic hair care regime. It's the first and only customized products in India to start this kind of brand.
Vedix has done an amazing job in manufacturing hair products that are specially made for their customer's unique hair type. This regimen consists of a team of ayurvedic doctors. They have researched for more than 7000+ hours to make perfect products.
Now, you can make your account and they will analyze your profile to make your personalized hair care products.
People Also Like: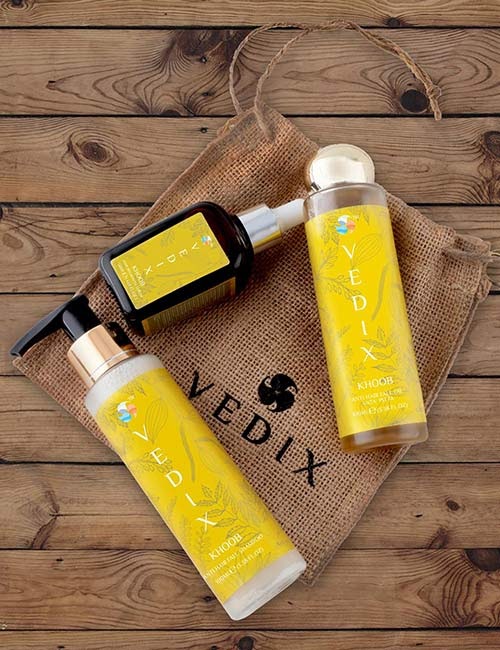 Steps to Book your Vedix Box:
Vedix has given a 3 step solution that helps to get rid of your hair problem:
Step 1: First, you have to take the Vedix Dosha Assessment Test.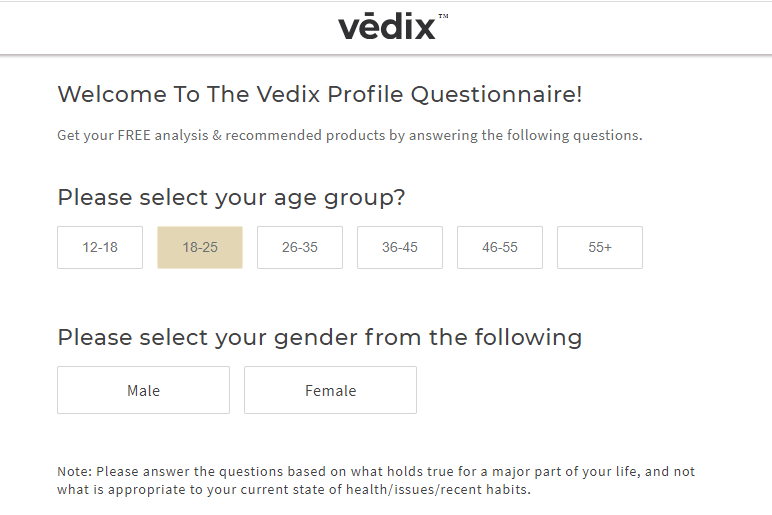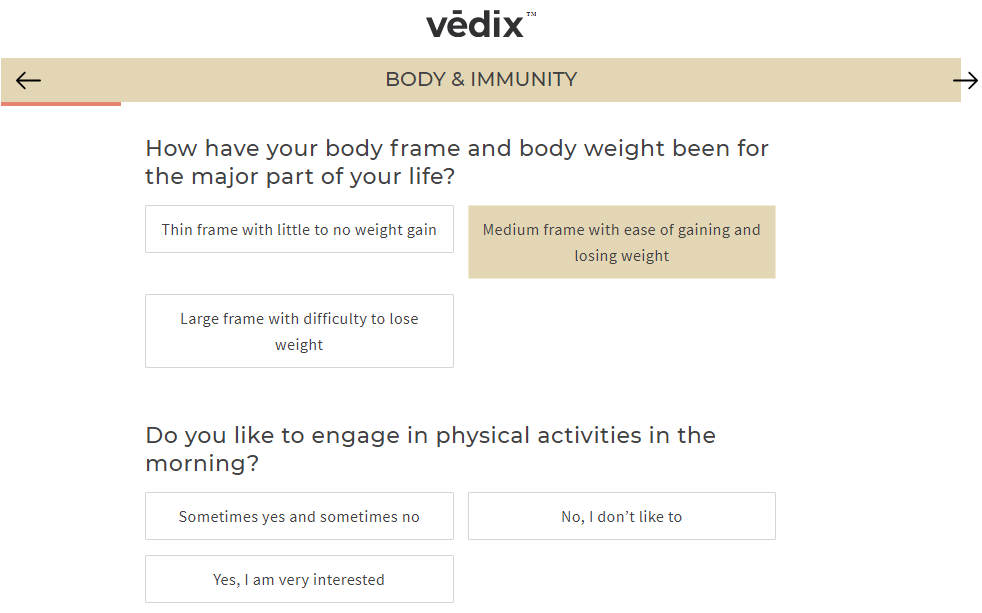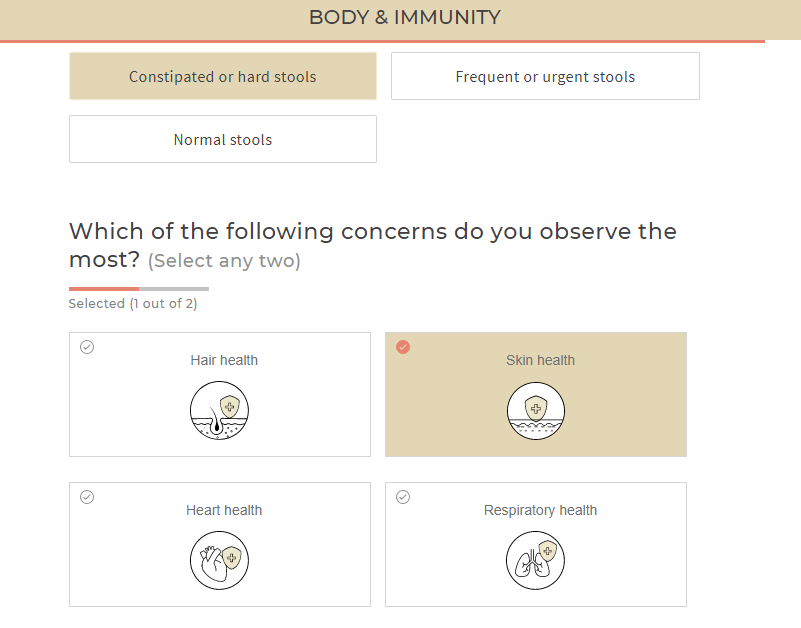 In this section, you have to answer different questions about your skin, hair, and immunity. After that they make your unique dosha profile.
Step 2: They give you an Ayurvedic Doctor-Approved Dosha Analysis.
Highly qualified Ayurvedic doctors analyze your profile and make sure that the products you use match your skin and hair type.
Step 3: Now Order Your Custom Vedix Box.

Now you just have to choose a subscription package for you and book your order.
Why you Should Choose Vedix:
Let's take a look at the reasons why customers should opt for Vedix.
They offer Customised Ayurvedic Solutions: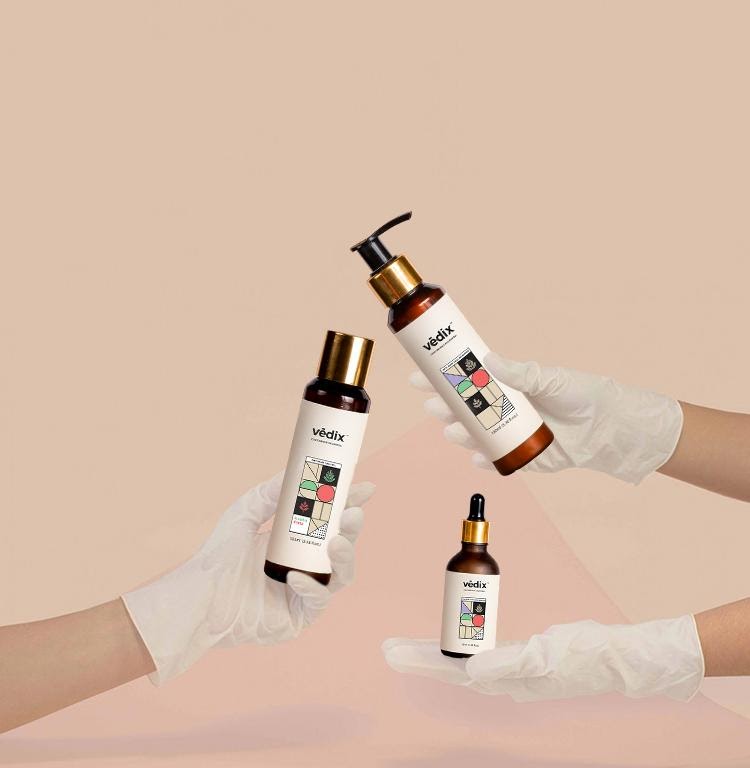 Vedix is the 1st ever and only customized Ayurvedic solution in India. They strongly believe in Ayurveda. The science behind their products is based on "Prakriti" and the fundamental Ayurvedic concept of balance.
They make customized products according to your "doshas". Vedix thoroughly asks you questions about your skin type so that they can make customized products for your unique skin and hair. They strongly believe that the right ingredients can solve your problems.
Products are Unique like your Skin and Hair:
Different skin types need different types of skincare products. If you choose the product it can cause side effects that have bad effects on your skin. But in Vedix they make the products based especially for you for your unique hair and skin conditions.
Isn't that great? You don't even have to worry about the side effects of it. Vedix believes that treating the root cause of an issue can make a difference. You're unique and you need Vedix's unique products.
All Products are Formulated By Experts With Over 25 Years Of Experience: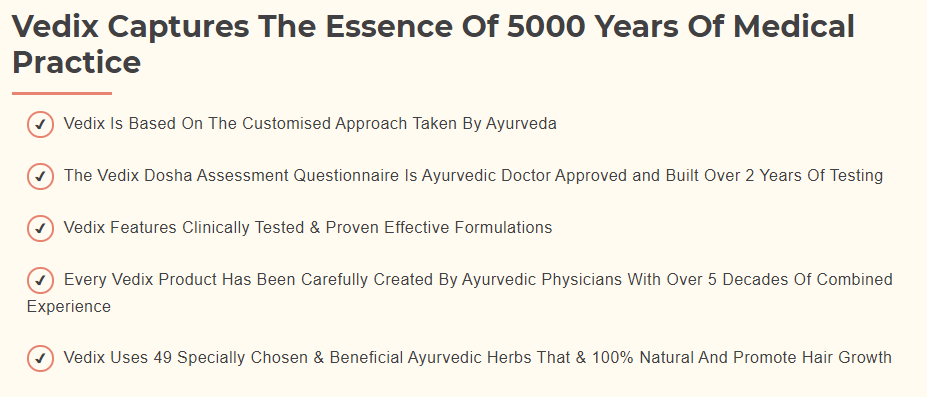 Vedix has a team of expert and highly trained Ayurvedic doctors. They all have more than 20 years of experience in the field. They have worked hard and have spent over 25,000 hours researching to develop Vedix.
Vedix is 100% Ayurvedic & Safe:
All their products are approved by FSSAI. They don't use any kind of synthetics while making their products. All of their products are Paraben and Sulfate free. They use 100% natural products and they are SLS, SLES free. They make soy-free, gluten-free, and dairy-free products.
Is it worth your Penny?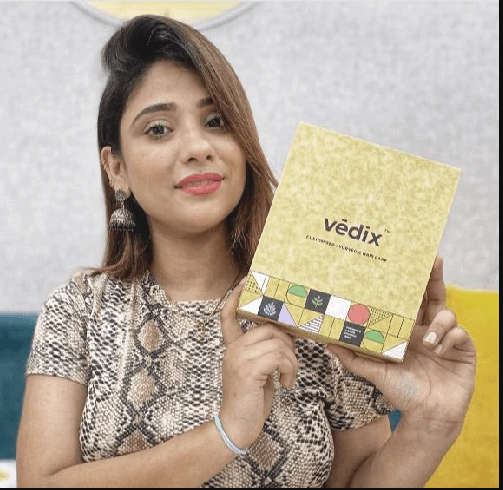 They have customized products for your skin, hair, and immunity. Customers can easily order supplies for six, three, or one month. We strongly recommend that you should get the six months package as you can get the maximum discount.
Shipping charges are free on every product and they are delivered to your home. Isn't it a great deal? So, why wasting time. Get your favourite customized products with Vedix.
Customers Review and Thoughts about Vedix: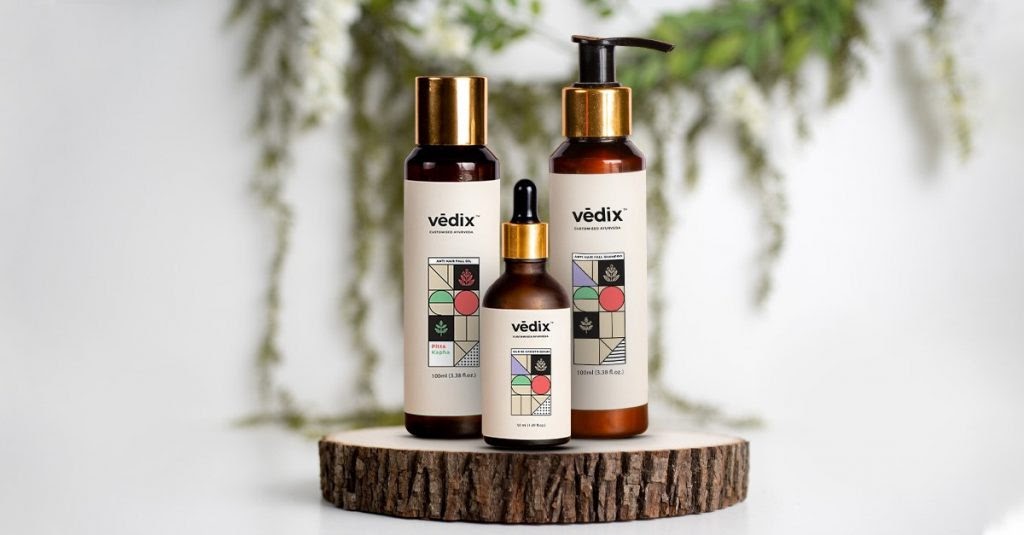 Here, we have listed some of the benefits that customers have experienced after using Vedix products. Take a look!
Their products treat hair fall or other hair related problems for All Hair Types.
Their products are 100% Natural and contain safe ingredients.
It repairs damaged Roots with herb extracts and helps to grow.
All the products are free From chemicals like Sls, Sles, Parabens & Sulfates.
It can stimulate hair follicles and promotes new hair growth.
Some drawbacks or highlighters that you need to focus on about Vedix products too.
The products take time to show prominent results.
They only offer shampoo and no conditioner.
The quantity of shampoo is less.
Many customers think that products are expensive.
Different Products and Their Benefits:
Vedix Khoob Hair Regrowth Serum: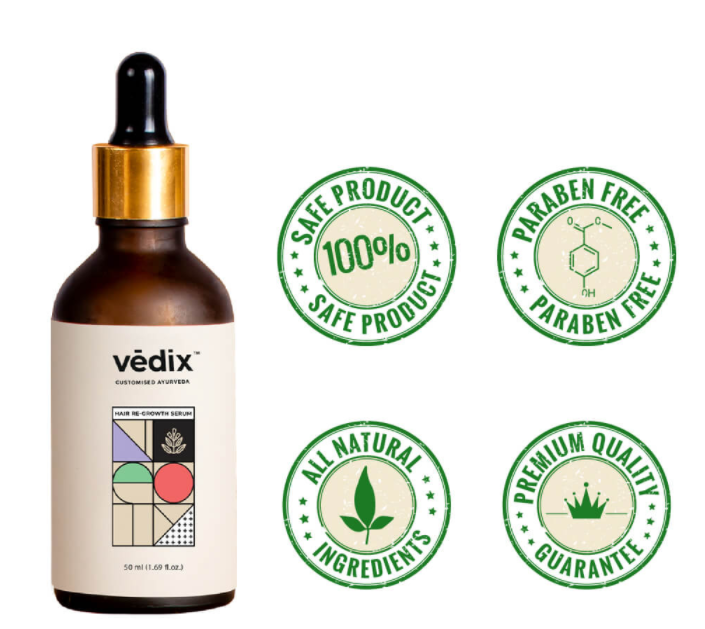 It stimulates healthy hair growth.
It repairs and conditions the hair.
Helps you maintain the exact pH balance of the hair.
It can control hair dryness.
Makes your hair shiny and makes it bouncy.
Vedix Khoob Anti Hair-Fall Oil: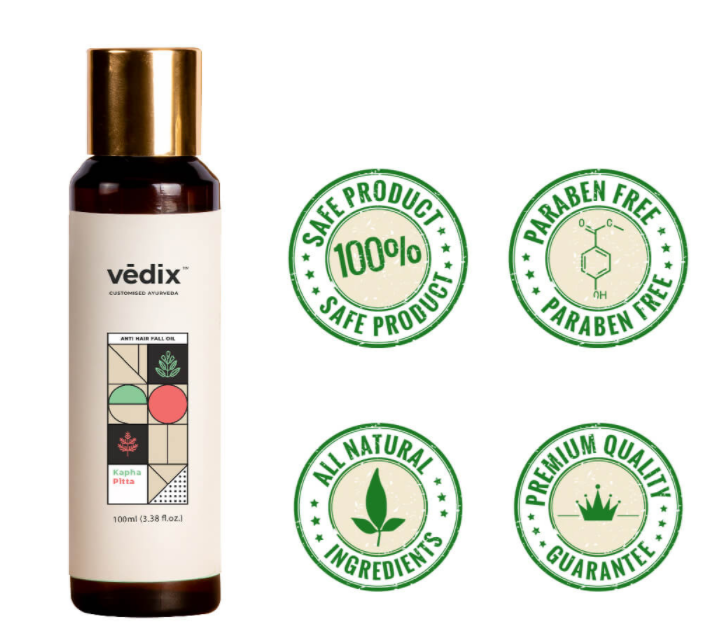 It hydrates and moisturizes your hair and the scalp.
It gives strength to the hair follicles.
It can stimulate healthy hair growth.
It controls hair dryness.
Prevents frizziness and keeps the hair silky.
Vedix Khoob Anti-Hairfall Shampoo: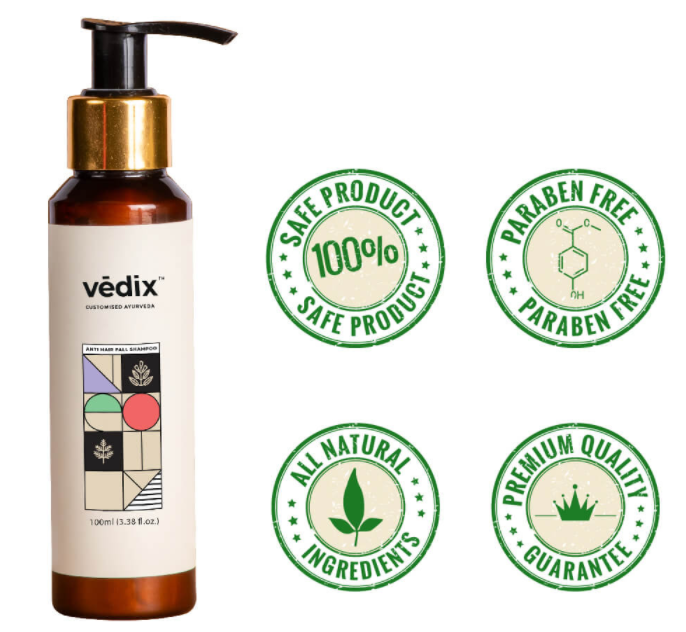 It cleanses hair and removes all the dirt effectively.
It has good effects against hair loss and baldness.
It promotes healthy hair growth.
You can't know about the product's benefits until you use them. So what are you waiting for, visit the Vedix official website, and get answers to all your questions anytime? Once you get your profile checked to get ready to order customized products and try them out. Happy Shopping!