Hey, buddies..if you are struggling with the heavy face and not any diet and exercise is working on it or you don't wanna try then let's have a look, how in an easier way you can give a beautiful slim look to your face.
If you come in the list of those countless women who want to reduce only fat from the face and when they do it, they lose all body weight that they don't need. Then surely once you try these best hairstyles that we have specially searched for the plus size females.
Chubby round faces really look so cute so don't be so worried about that, Just you need to give a little stylish look to yourself. Don't be stressed just thinking that you are plus sized. Instead of that you are women and have the right to look beautiful. Just believe me you will look so adorable when you will be self-motivated, confident. Just you need to discover some flattering hairstyle ideas that will give you a new look.
How To Choose The Right Hairstyle For Fat And Chubby Faces
This is the most typical task, selecting the right haircut and hairstyle when you have an around chubby shape face. This query we generally got from the users that which kind of hairstyle or haircut to opt when they have round face.
Before making an appointment at the salon, have a look at your face that which shape it has, is it oval, oblong, round, square, diamond or heart-shape?
If you are around face women, then go for the layered or asymmetric bangs that will distract the attention from the face. If you are a plus size female then it would be better to stay a little away from the compact and sleek hairstyles.
Before suggesting the different kinds of hairstyles I just want to say you all that Don't be afraid to try something new. As new is always for the better. So, nowhere you can check some of the suggested hairstyles.
 Top 10 Hairstyle To Slim Down Fat and Chubby Face
Either it's any casual or formal occasion a high updo is a perfect hairstyle. You can also some hair accessories while making this hairstyle for any occasion. Updo is high enough to gain the attention of the face. Pretty, Clever isn't it ?? This will add the hair volume on the top and will give a slimmer look to face in contrast.
2. Sleek and Bold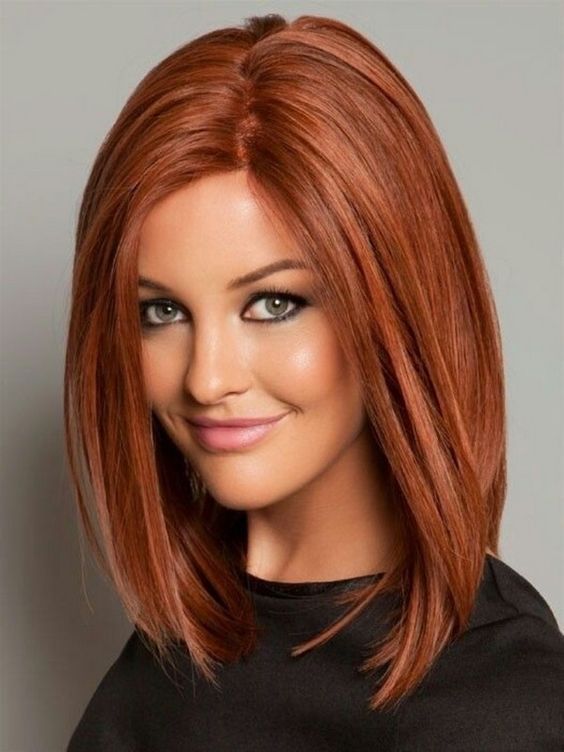 Well…I know, I am the contradiction to myself. I told you that straight hair will not be the best for the fat faces. but, at the same time, I thought perhaps you will not find it great. Maybe, some of you have natural sleek, straight hair. So, to that extent, you can't away from that. Don't need to get the permanent curling, just finish your hair styling by adding a bit of moose gel to your hair and get some locks at the ends. And stay stylish!
3. Short Layered Bob With Bangs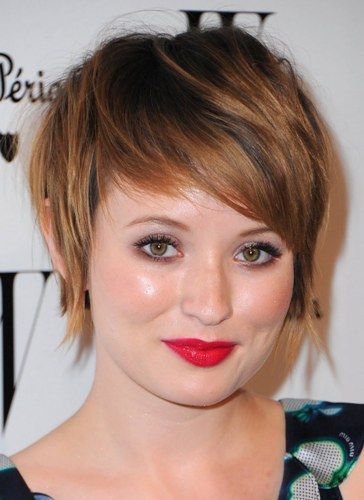 I already have mentioned many of the Short Bob Haircut Look Ideas and this also looks great while you are having the round shape face. Generally, people have a myth that with short hair your face looks bigger but don't listen to them. But if you are having a good length hair then just once take the advice of your hair stylist before cutting them. As there are very fewer chances will be left to correct them if you will not feel happy with your new look. You can try with a little cut once.
4. Lovely Layers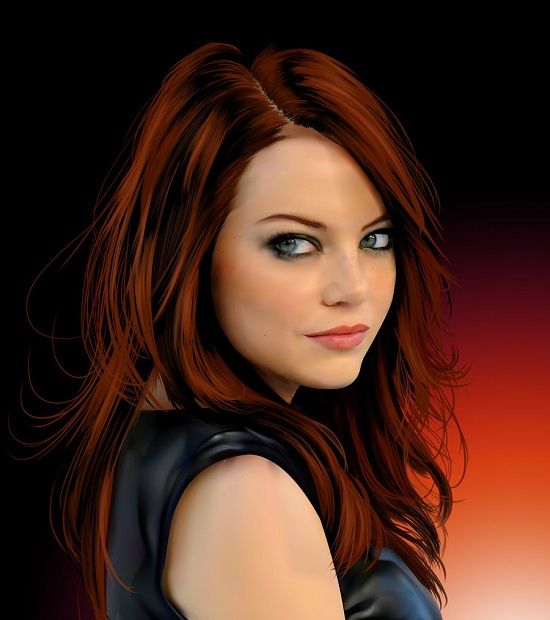 Honestly, this is my favorite hairstyle. As I also have the round shape face so personally, this is my permanent haircut idea. Really, the bouncy curls add the volume into the hair. Really this hairstyle looks so amazing that people will not focus on the round face.
5. Wedding Hairstyle For Round Face Women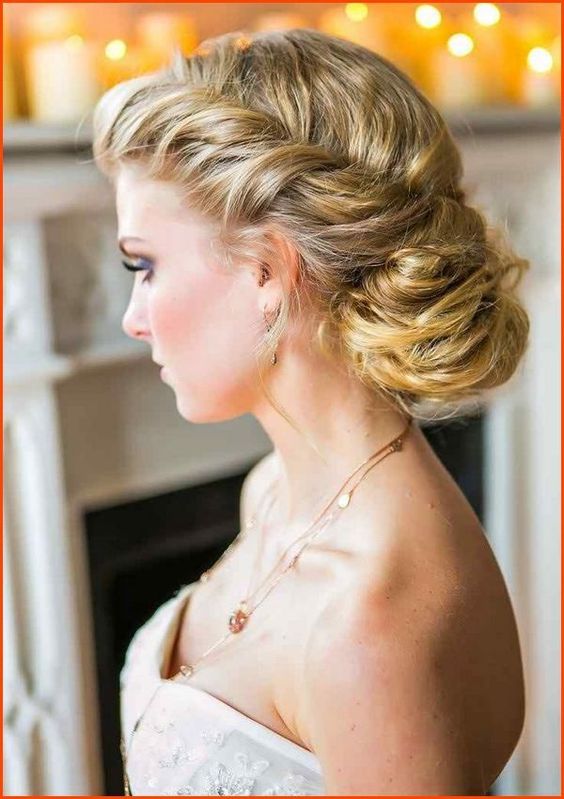 While planning to attend the wedding this is the most bigger problem to give a slim look to the face. And for this, the key is finding the right haircut and hairstyle that narrows width and adds contrasting angles. This side braid with the messy updo gives a perfect look with the gown.
6. Indian Hairstyle For Round Face Women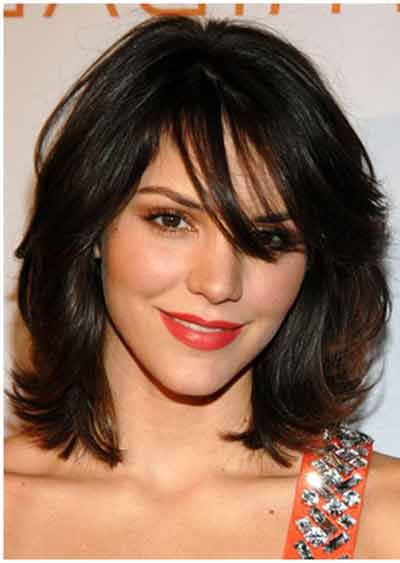 the heavy face is the basic problem with the Indian women, and most of them don't wanna go with the short haircuts So, this hair length is perfect. The side parting, layers haircut gives the bouncy look to your hair. Also, this is the best haircut idea if you have thin hair.
7. Wedding Hairstyle For Chubby Round Shape Women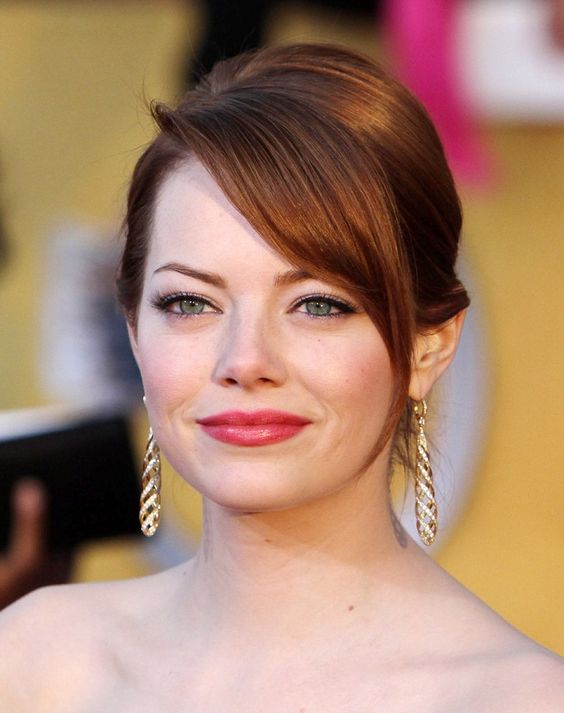 If you are women with chubby round face then this side parting flicks cut will really work for you. We also have written some hairstyle ideas for round shape face and large forehead women previously on our blog. Either it's wedding or party, simply pick this hairstyle and pair up with the long length earrings or you can also opt some hair accessories. No one even will look at your face.
8. Summer Hairstyle Idea For Round Face Women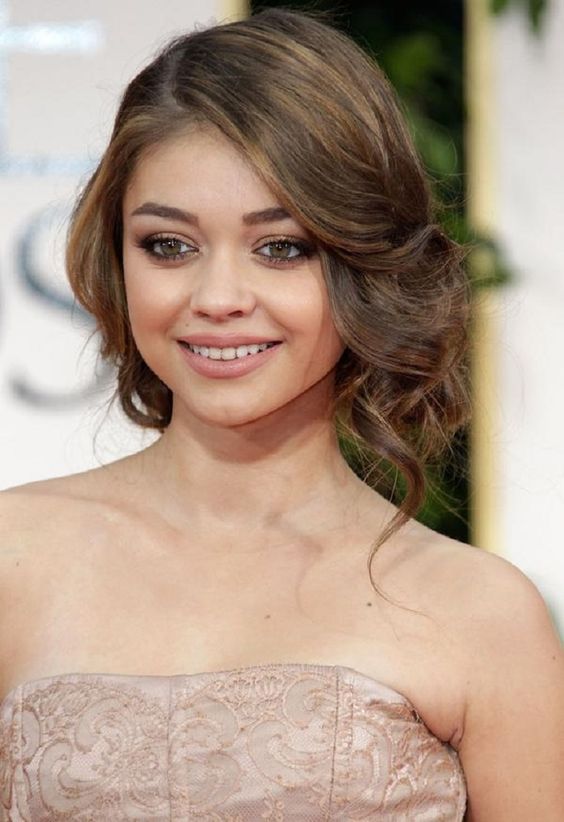 In summers, no one wants to go with the loss hairstyle. So, this messy bun with curls will grab the focus. And instantly will add the elongate your face. Sometimes, it's worth experimenting and finding out what looks good on you.
9. Short Haircuts For Curly Hair And Fat Face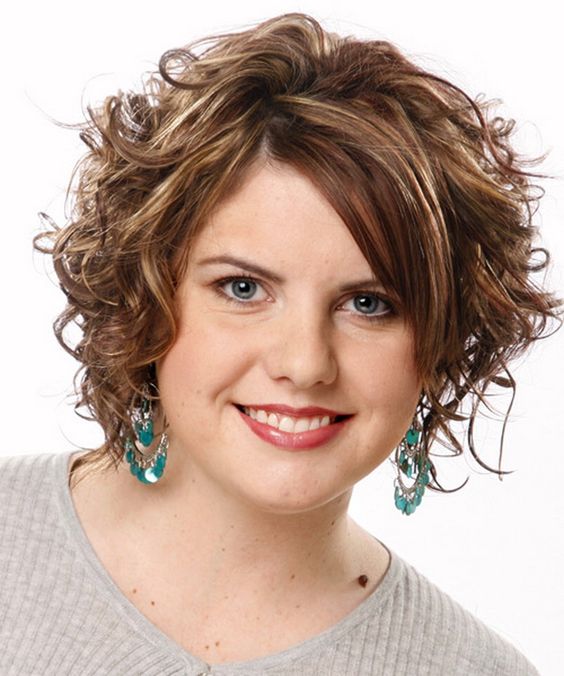 Curls simply add the classic waves on the round shape face. They just give a softer look to the face and adds the volume and texture. Also, gives slim look to the face. Either you have short length hair or the medium, curls look perfect on the chubby face. If you have the curly hairs with medium length hairs then opt it with layers. This will also add some bounciness to hairs.
10. Layered Bangs For Chubby Face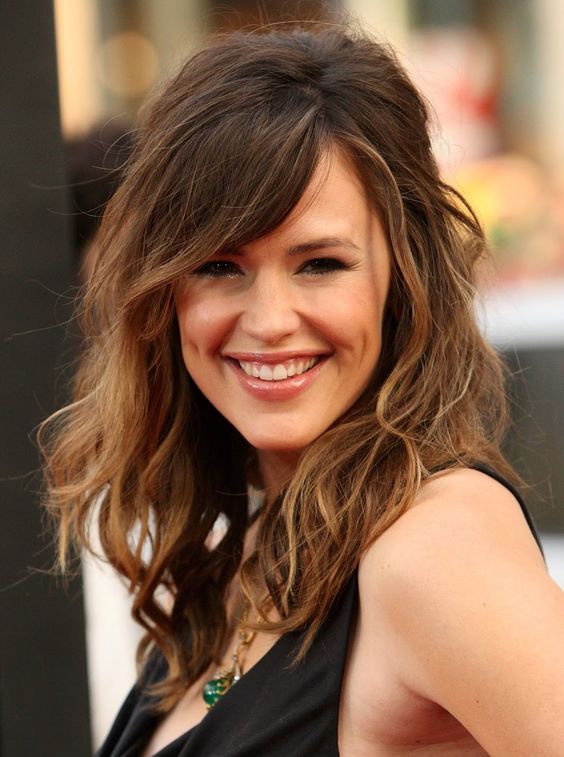 Bangs are the wonders for the chubby face. Also, if you are a female with the wide forehead this works well. It helps to elongate and slim down the look of the face and gives you one kick ass feature for people to look at. If you will go with my suggestions, this is the best hairstyle idea for the chubby and face faces women.
Chubby or plus size women always remains conscious for their looks. But, believe me just take a nice haircut as you find suitable according to your hair length and type. And if you don't wanna take a risk then take the help of your hairstylist.
Be confident, stay stylish and no one can beat you, ladies! You are just the God's beautiful creation.
So, it's your right to be stylish.
Just lets us know how you find these Hairstyle ideas in the comment box and stay connected with us! Stay happy..stay stylish.