The big forehead is considered as the Lucky Charm, therefore stop cursing your big forehead all the time or do you always search tricks to look big forehead smaller then now you don't need to worry about that as we bring some of the fabulous hairstyle ideas for big forehead female. These will help you to choose the best one according to the shape of your face.
Here, we have tried to compile the best ways to hide your big forehead. It's always not necessary to have the bangs if you want to hide the big forehead. As some have oily hairs then if you will take bangs hairstyle then this might be the cause of skin problems. So, stay away with shortcuts and style yourself with long length hair updo and we have many more a suggestions below in the hairstyle list for round face and a big forehead.
Many celebs like Angelina Jolie, Christina Ricci, and Tyra Banks also have the big forehead, so don't be conscious about this and let's take advantage of the plenty of big forehead hairstyle with or without bangs.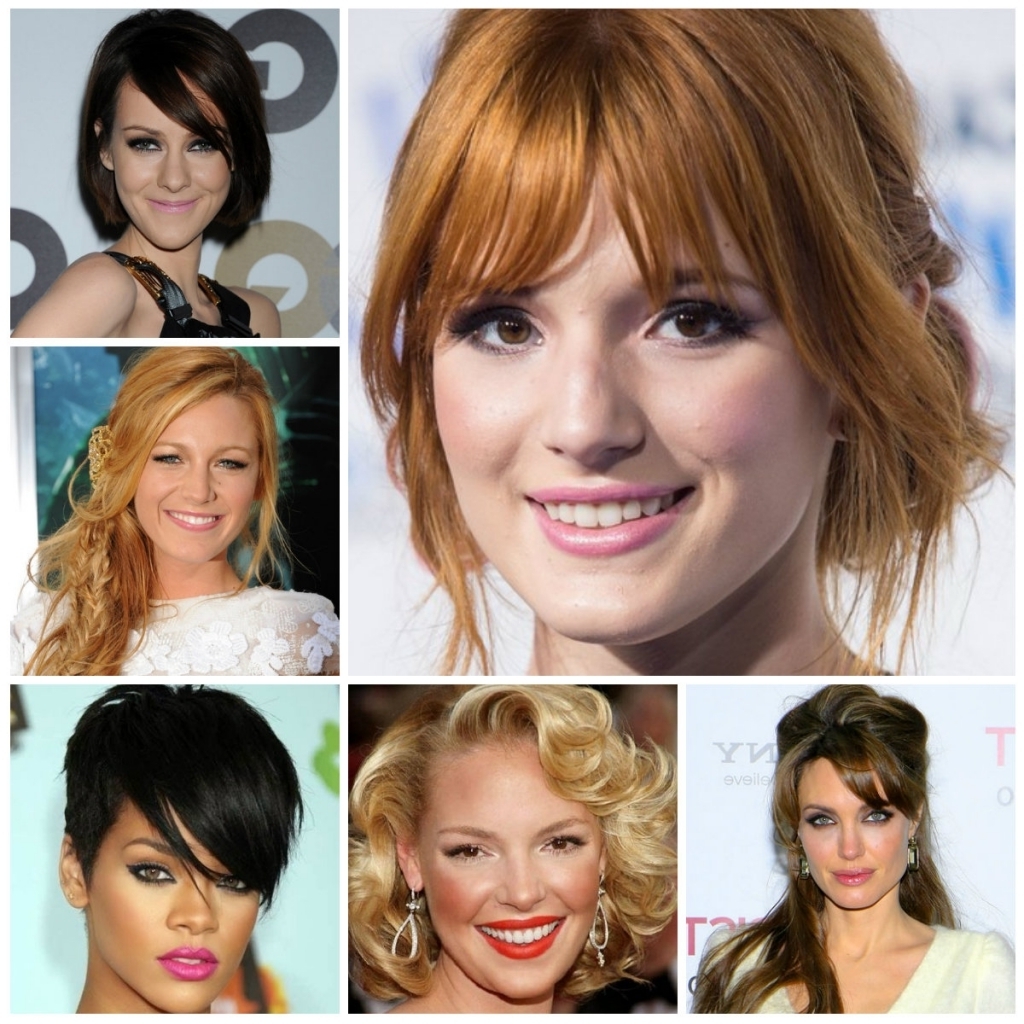 How To Hide Big Forehead
Those who had a big forehead, in spite of hairstyling you should have followed these options. These list of options will be really helpful if you wanna hide your large forehead.
Just avoid combing your hair backside style. This will give your forehead bigger look. You can also use the scarf, headbands or cool summer hats to hide your big forehead. These fashion accessories will give the nice appearance to your look. You can also opt makeup. There are many tutorials in which you can find some tricks to give the smaller look to your forehead.
And last but not least, finally we come to the hairstyle. All that style you one carry for once or while going out but if want something like that you don't need to do every time then you should need to go once for the hair styling. Here we have ideas for Best Hairstyle Ideas For Big Foreheads. Check them below:
Top 15+ Best Female Hairstyle Ideas For Big Forehead and Round Face
We have chosen 15 best hairstyles to hide the big forehead and for them who have round shape face.
Updo with Wispy Bangs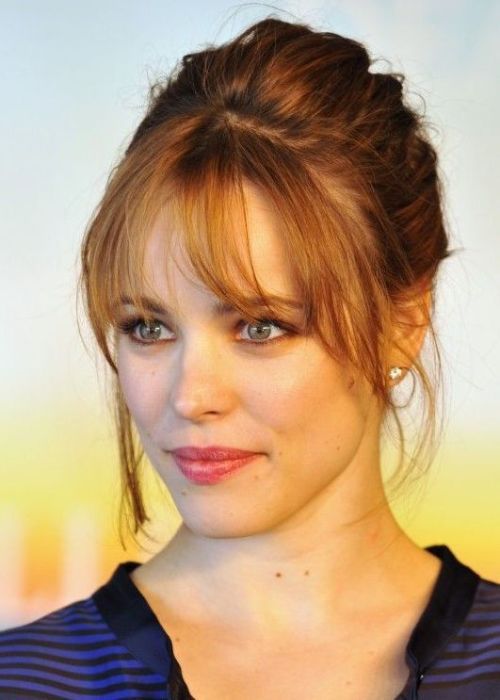 The simple updo with soft and wispy bangs gives gorgeous looks. If you don't wanna give the harsh heavy bangs on your forehead then the wispy bangs are a perfect way. Instead of thick bulky bangs, these eye-grazing bangs look really soft and light and textured. It looks beautiful in every shape of the face and every type of hairs either you have curly hairs. Canadian actress Rachel McAdams simply look adorable with this hairstyle.
2. Side Plait Hairstyle For Big Forehead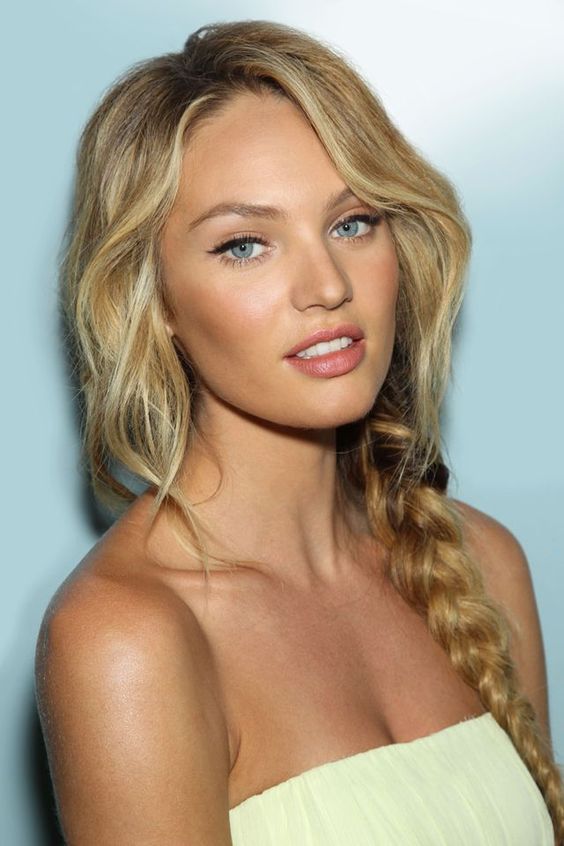 Side plait hairstyle gives divine look if you have the big forehead. To add the extra texture you can add hairspray to fix the side fringe. Just take hairs one side and make a loose side plait and left some fringe to cover the forehead. As you can see in this picture, her hair sexily falling one side of her face and looking super sweltering.
3. Curly Bob Hairstyle for Big Forehead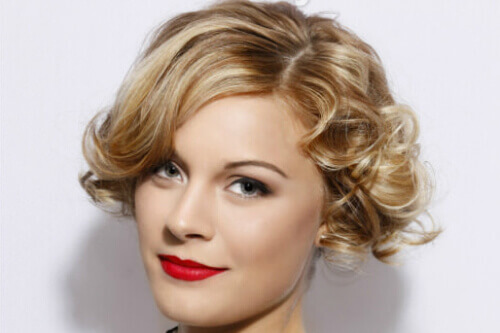 Don't be afraid to add some curls to your hair. Curly bob cut hairstyle with side fringe looks sexy and hide the broad forehead. You can take a short layered haircut or shoulder length haircut and if you don't want curls on the forehead then using straighter you can give them sleek look only for the front side. This looks so pretty and also will match to your personality.
4. Haircut Ideas For Big Forehead – Soft Waves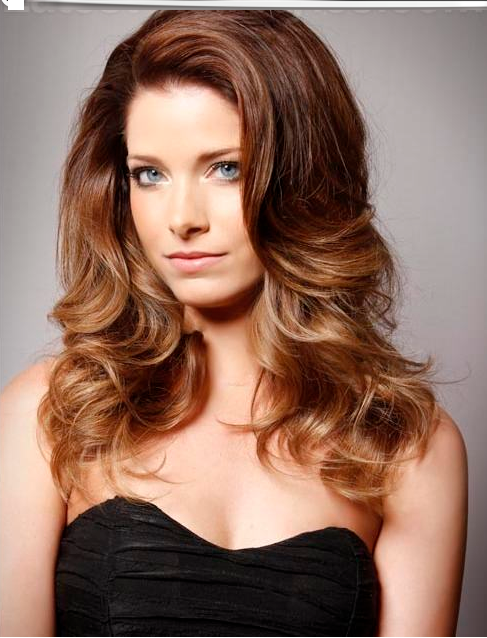 If you have a middle length hair then this soft waves hairstyle looks fantastic. Give the bouncy curly look to your mid-length waves and divert the attention from the big forehead. Try side parting and give your forehead a slightly covered look. Add a few layers or curls to give the extra definition and prettiness to your face.
5. Wavy Center Locks to Hide the Big Forehead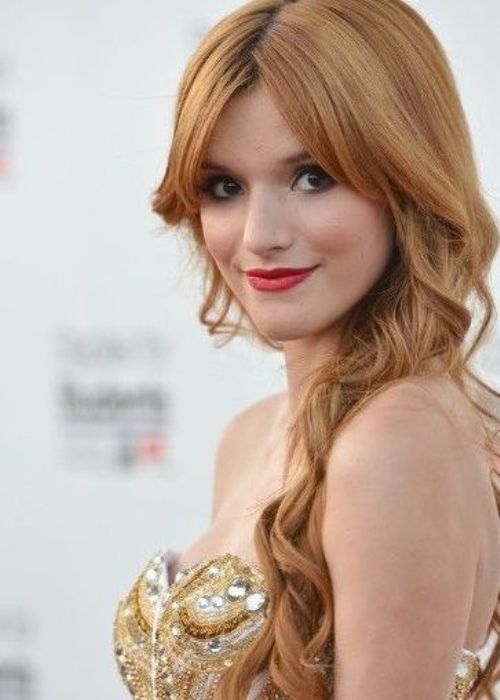 Wants to cover the big forehead and round face and having a long length hair then no one other hairstyle can beat this one center partition wavy look hairstyle. You can go for the loose ponytail or side braid or simply left loose your hairs on one side.
6. Bangs for Broad Forehead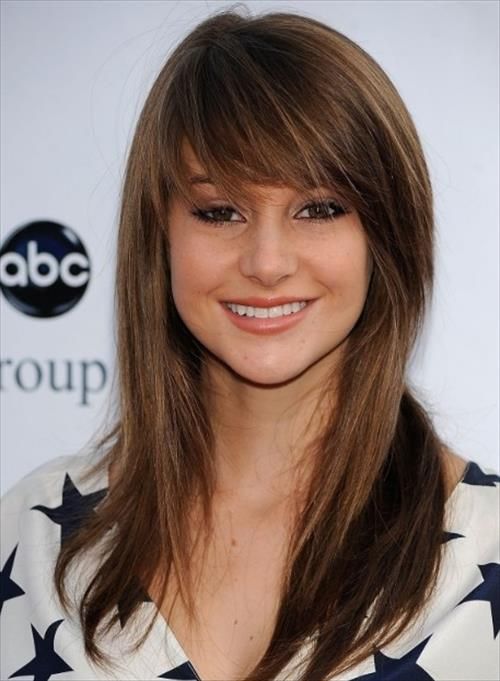 Bangs are the best way to hide the big forehead. Just get thick bangs hairstyle covering the forehead. Length of bangs till eyebrows stay more comfortable. This kind of hairstyle you can opt for any hair length. You can also try updo hairstyle with this haircut, just left the fringe on the forehead and make a cute bun with the backside hair.
7. Flick For Broad Forehead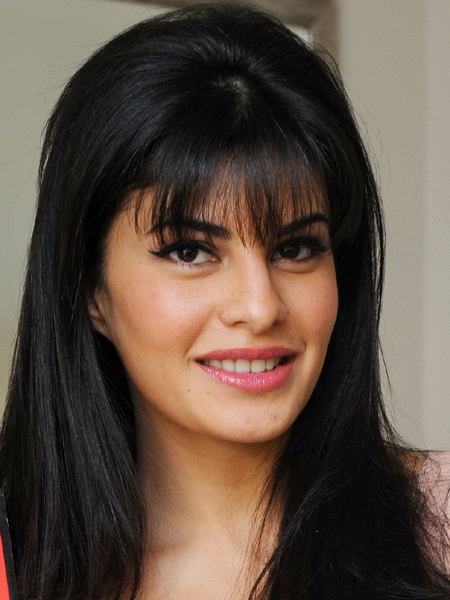 flicks are also the one another way to give a new look to your hairstyle, especially when you want to hide your big forehead with the cuteness. This Bollywood actress is looking superb with the cuteness of flicks framing on her forehead. This will not only cover your forehead but also this will draw the attention on your hairline.
8. Best Hairstyle For Fine Curly Hairs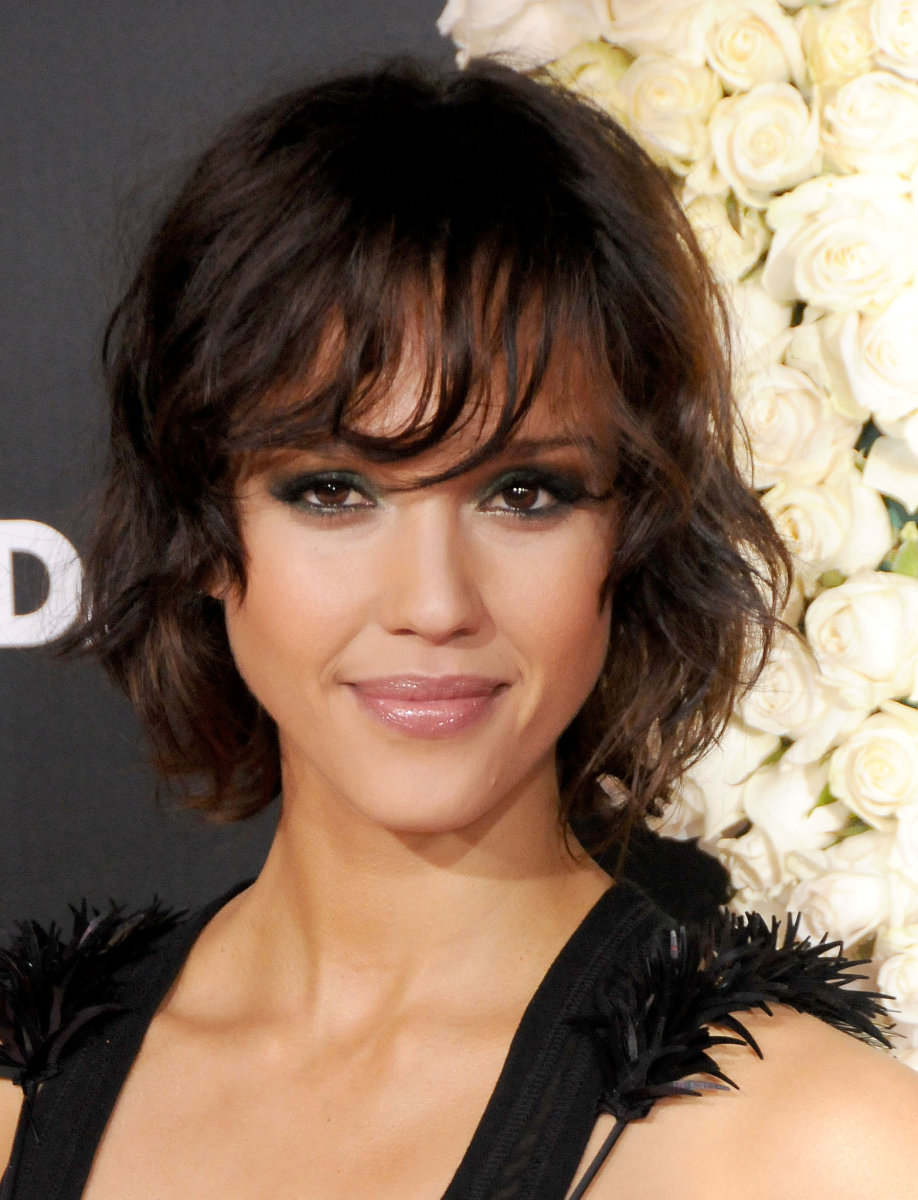 This is the best hairstyle for fine and curly hair and a high forehead too. This really looks pretty when you handle this properly. These wispy shags give a very nice look when they fall on the forehead. Just let them free to fall on forehead flat or a little wavy.
9. High Updo With Bangs On Big Forehead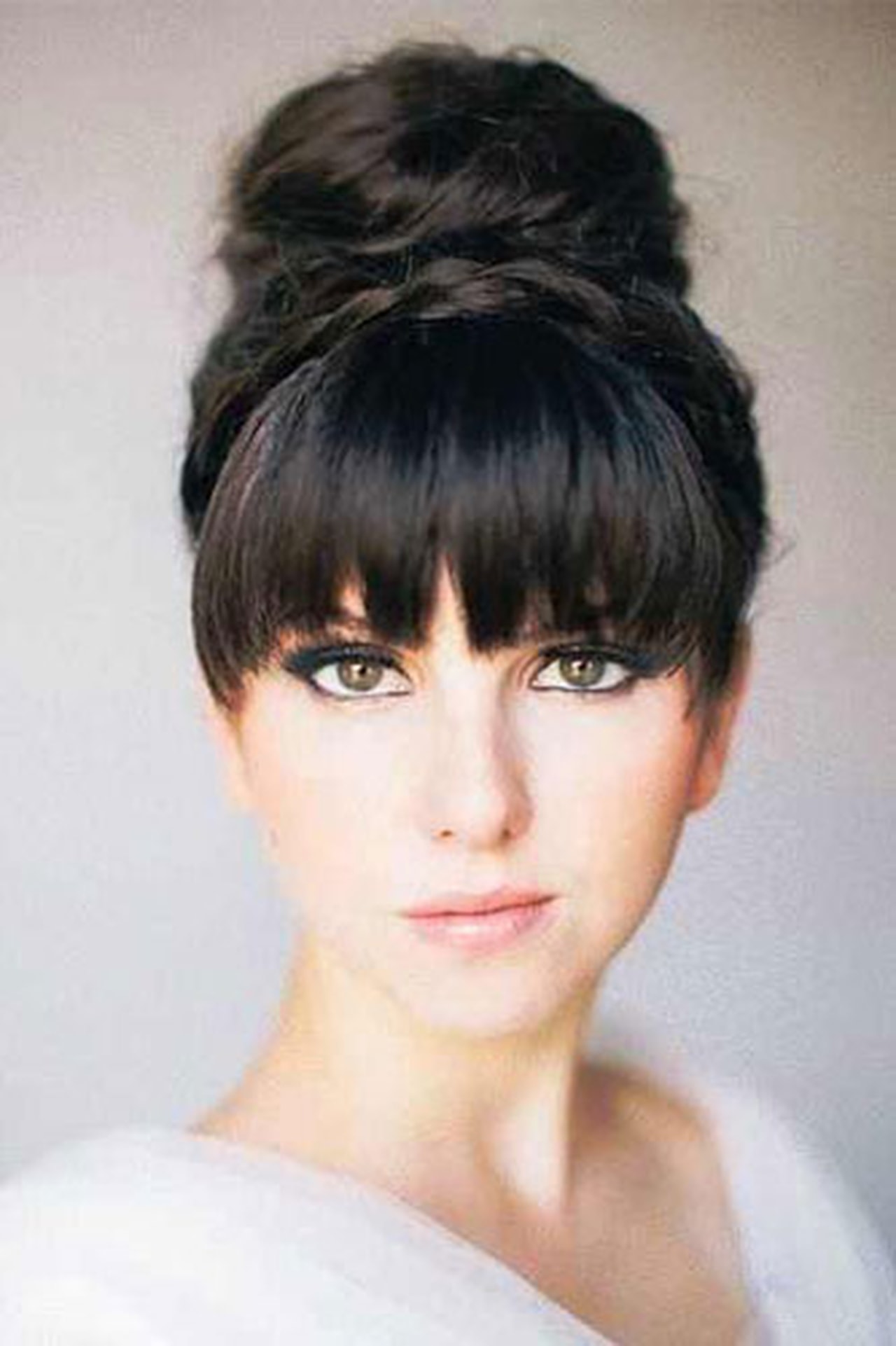 This updo hairstyle with bangs on forehead gives an elegant look to your bangs. Generally, it is recommended to make a loose updo if you have big forehead but this tight updo also looks much pretty if you have thick hair with such a tight and heavy updo.
10. Heavy Side Swept With Medium Length Hair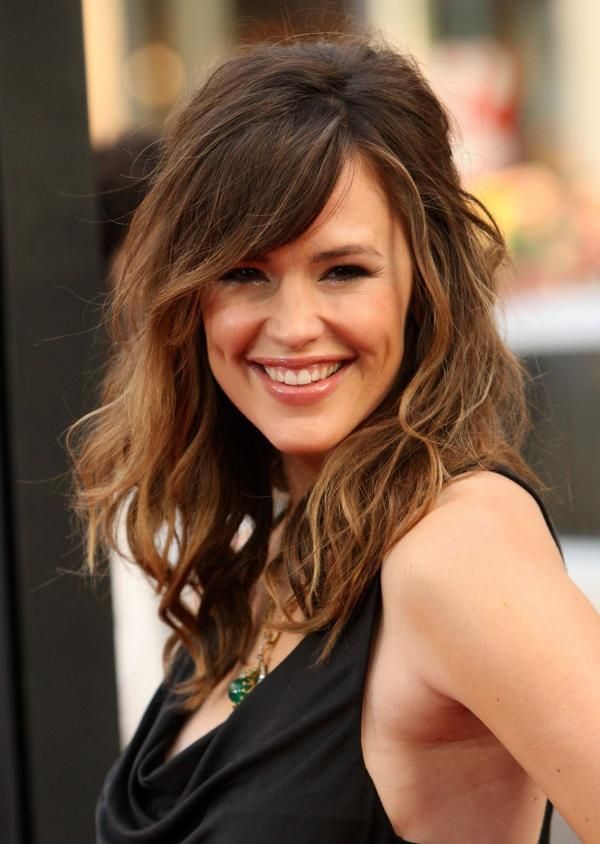 Side swept are so perfect, that you don't notice the hairline how much is this and instead directed towards her beautiful smile. This bangs look perfect either you have medium length hair or long length hair, also looks great as well as short length hair.
11. Sleek, Smooth Layers with Side Bangs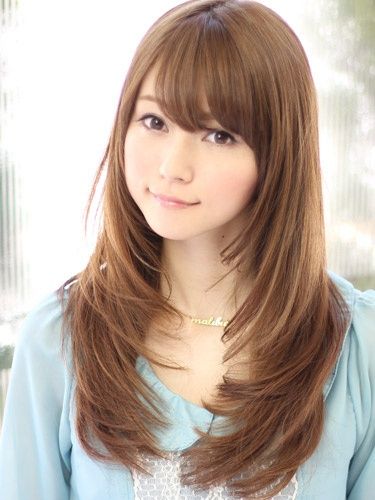 This is personally, one of my favorite hairstyles and I also have tried this. So, if you are the person that can't carry bangs or fringe then these kinds of forehead bangs are really very easy to handle and looks sleek, smooth and shiny hair. Also, if you have a round shape face this cut will give the length to your hair.
12. Curly Bangs Hairstyle Idea For High Forehead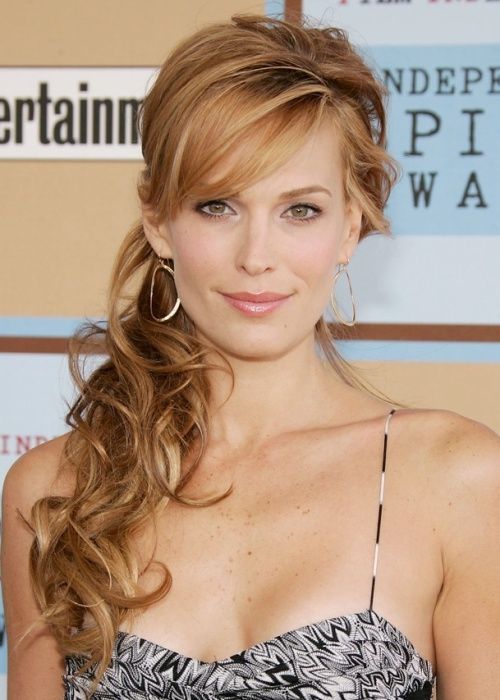 This hairstyle is perfect for both if you have medium or long length hair. Curly bangs will cover the face and add the dimensions to the face, also hide the high forehead. Side partition hairs will give the length to your hair. You can inspiration to this hairstyle and color your hair with the light brown color.
13. Neat Bun With Side Swept Bangs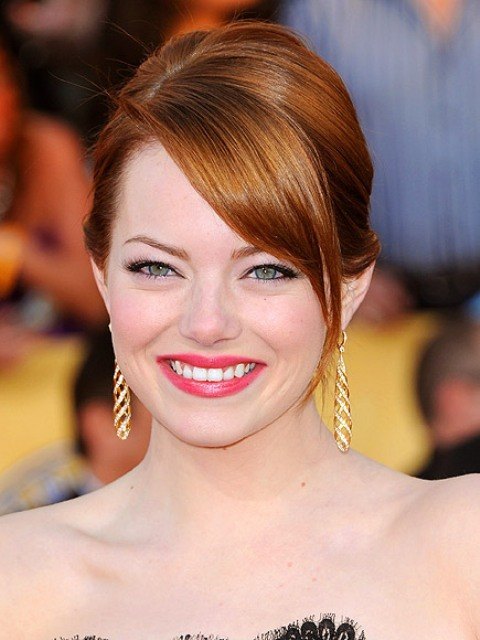 This is the Popular Long Hairstyle Idea, who have a big forehead and wants to hide them nicely. This neat and edgy bun is perfect for the summers or for the office, parties. It's is easy to do and at the same time also looks classy.
14. Best Short Hairstyle For Round Face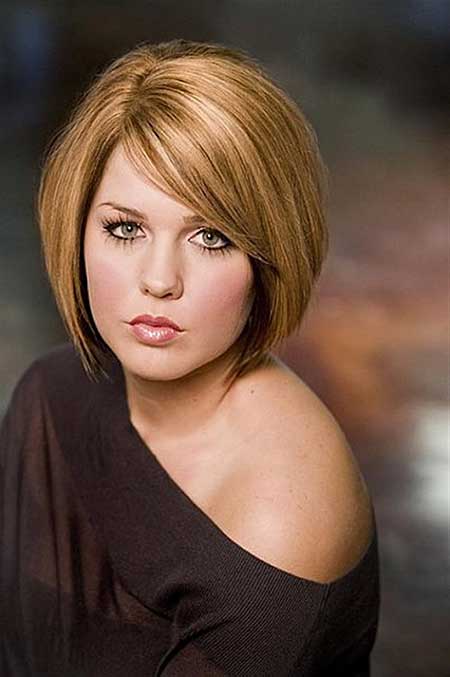 Not the same hairstyle can be performed on everyone who has the big forehead or the round face. This is best Haircuts For Long Faces And Big Foreheads Hairstyles. If you have sleek short length hairs then need to be a worry. Every hairstylist always checks the length, thickness and face shape before starting the haircut.
Ideal haircut for round shape face is always the short hair because this makes a false impression that neck and face are long.
15. Headband Ponytail
Sometimes hair accessories can do a lot for our hairs. These headbands are the perfect way to make a change for the hair look. These headbands will draw away the attention instead of your large forehead. And, also looks pretty.
You will really look like a diva while following these hairstyle ideas if you have a big forehead and round shape face. Don't be so conscious if you have a big forehead, God has created everyone with unique features. So, just follow some hairstyle look and carry them confidently to look pretty.
If you also have some hairstyle ideas then don't forget to share with us. And if you liked our this hairstyle then do check also!