Castor oil is extracted by pressing the seeds of the castor plant, it is a vegetable oil. Castor oil has many Wonderful Benefits For Hair Growth & Uses. Castor oil is colorless and has a distinct flavor and fragrance. Castor oil is used in many ways like in the manufacturing of lubricants, paints, coating, dyes, soaps, nylon perfumes, and waxes.
Nowadays castor oil is also popular ingredients in a women's beauty regime. Thick, long, shiner and strong hair is the dream of every woman. Women with long silky hair flaunt with pride but due to pollution, dirt, dust, lifestyle, it seems to be impossible to have such hairs.
Castor oil is like diamond oil for such type of the situation. Castor oil gives breathe to dry, rough and freezy hair and try to come over your dreams. Today here in this article we are sharing How To Use Castor Oil For Hair Growth, Amazing Benefits Of Castor Oil, Home Remedies For Hair Growth & Thickness and much more.
How To Use Castor Oil For Hair Growth
Hair fall or hair loss is the common problem nowadays of every generation. You will be surprised to know that those who are facing the problem of hair loss or hair fall they lack confidence too. There are many factors which contribute to having this problem like poor diet, pregnancy, cosmetics products, hormones, ailments and genetic issue. So, here we are sharing uses of castor oil for hair growth.
Top 10 Amazing Benefits Of Castor Oil For Hair Growth
1. Castor Oil Treats Dandruff And Scalp Conditions
Castor oil has anti-fungal and anti-bacterial properties. Massage your scalp and hair with the castor oil. It will help in clearing dandruff and other scalp infection quickly. You can also mix castor oil with olive oil and a tsp of lemon juice. Apply this mixture on your scalp and hairs and leave it for 30 minutes and then wash your hairs with the mild shampoo. Regular use of castor oil will promote hair growth and you will get shiner and thicker hair.
2. Castor Oil For Hair Growth
Castor oil contains omega 3 fatty acid which will nourish your hair. Slightly warm the oil and massage into your scalp and hair, it will improve the blood circulation to your follicles and promotes hair growth. Spread oil all over the scalp and hair, cover it with a cap and keep it overnight. In the next morning wash your hair and scalp with mild shampoo. You can also mix coconut oil with castor oil in 1:1 proportion and apply it. You will get shiny and silky hair and will grow faster.
3. Castor Oil For Thicker Hair
Castor oil is fully loaded with the omega 3 and 6 fatty acids. They both are used for the hair growth. Regular use of the castor oil on your hair and scalp will help to give strength to hair strands and give you a beautiful and shiny head of thicker hair. Castor oil can be mixed with almond oil or olive oil to provide nourishment to your hairs.
4. Castor Oil Condition Hair
For this, you need to mix few drops of the castor oil in the conditioner and apply on your hair and scalp. Leave it there for 10 minutes. Wash your hair and scalp, you will find the change in hair as it becomes softer and healthier. Castor oil add shine to your hair and give lustrous look.
5. Castor Oil Add Shine To Hair
Castor oil will lock the moisture in your hair and condition it. Warm up castor oil and massage it into hair and scalp, wrap your hair in a towel and leave it for half an hour and then wash it. In this way, castor oil will add shine to your hairs naturally. Castor oil acts as a natural moisturizer to your hair and makes your hair free from dry and roughness.
6. Castor Oil Reduces Split Ends
Massage your hair and its ends with castor oil before shampooing your hair. On the regular basis if you are using castor oil then it will help to get rid of rough hair and split ends. Your hair will look healthier and shinier. Continuous use of straightening, ironing on hair will damage hair ends that called split ends. Split ends can be reduced by the use of castor oil on hair ends.
7. Castor Oil Hair mask For Hair Growth
If you want glossy hair and add shine to your hair naturally then it can be possible with the regular use of the castor oil on your hairs. Massage your scalp and hair with the warm castor oil and cover it with the towel for an hour and then wash your hair with shampoo. In this way, you can get long thick hair and can look shine to your hair. Roots of your hair will become stronger and you will get thicker and longer hair.
8. Castor Oil For Long Eyelashes
Apply castor oil on the eyelashes at every night before going to bed. In a couple of weeks you can see the change in the eyelashes it will become longer and thicker as compared to previous one. Here are also some Home Remedies How To Get Longer & Thicker Eye Lashes.
9. Castor Oil For Quick Growth Of Eyebrows
Castor oil will nourish and thicken your eyebrows, as it stimulates the growth of the hair. By the regular massage of the castor oil on your eyebrow, it will give you a thick and shinier eyebrow.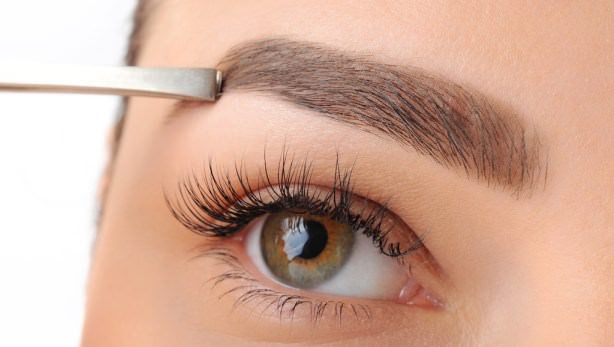 10. Castor Oil Prevents Premature Greying Of Hair
Nowadays most of the young generations are facing the problem of premature greying of hair. Castor oil can help them to get rid of this. Castor oil retains the actual color or pigment of the hair and prevents the growth of the white hairs. As it will nourish the hair and scalp it promotes the regrowth of the hair follicles.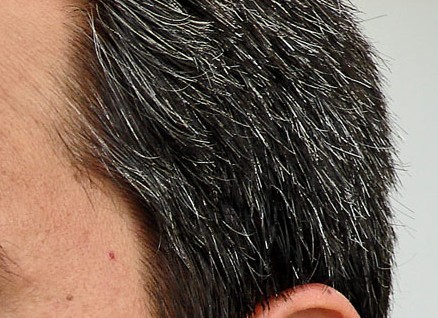 Castor oil is the best way to get back your natural hair. As it has many nutrients which have the capacity to retain the natural hair and prevent loss of the hair. Castor oil is the best treatment given to your hairs for dandruff, scalp infection and regrowth of hair. It doesn't leave any type of side effects on your hair and can be used in any form. It can be mixed with the almond oil or olive oil which are rich in vitamin E and protect hair from external forces.
Hopefully, you will like these Home Remedies For Hair Growth Using Castor Oil. I am personally using castor oil and had a lot of benefits with this. Now it's your turn to use and share the experience with us. You can also connect with us on Facebook.