The beauty of a woman must be seen from in her eyes because that is the doorway to our heart, the place where love resides. By- Audrey Hepburn. Girls generally spend hours in the eye makeup to look beautiful and long thicker eyelashes are the dream of every girl. Therefore here we are providing you with the Natural Way To Grow Eye Lashes Longer & Thicker At Home.

Our face is like a mirror and eyes speak the secrets of the heart. Therefore, eyes play an important feature. Eyes gain the attention of someone at first sight and sometimes you have also listened to some person that they fall in love at first sight.
Now you will be thinking that why Today I am focusing on the eyes. Because today here we come up with the Home Remedies & Tips For Thicker & Longer Eyelashes, how to get longer eyelashes and much more.

Easy Home Remedies & Tips For Longer And Thicker Eyelashes At Home Quickly
Many of us have short and thin eyelashes that don't give an attractive look to eyes. Eyelashes are the main part that protects our eyes. This is the one that not only protects our eyes but also increases the beauty of eyes. There is no one who doesn't want long and thicker eyelashes. Ladies do many things make up for the thicker eyelashes also use the home remedies for eyelash growth. There is some reason behind the eyelashes falling out. Regular makeup, lack of nutrients in diet or frequent rubbing make eye sparse.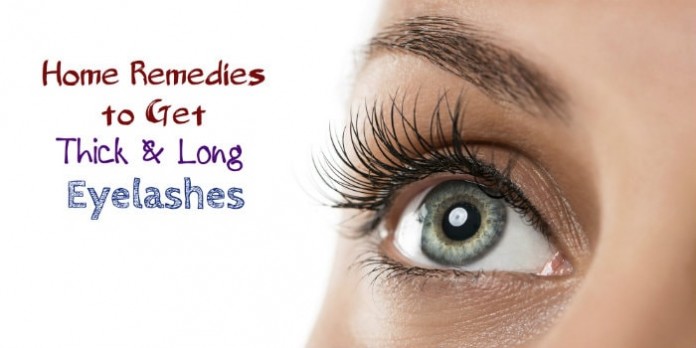 Top 20+ Secret Natural Remedies To Grow Thicker & Longer Beautiful Eyelashes
We have seen the trend of eye makeup products and to apply the fake eyelashes are increasing and there are also some products for the growth of eyelashes are available in the market but we need some best way to get them naturally long and thicker. Here are some easy tips and home remedies for longer eyelashes. Surely these remedies will work but this will take time until the next cycle. So, you have to take the patient for two months.
1. Castor Oil
If you want longer and thicker eyelashes then castor oil is the best product to use. Castor oil is a powerful follicle stimulating oil that can be used for thicker eyelashes. This will not only give the thickness to eyelashes but also grow the eyelashes faster. You can apply castor oil before going to bed for overnight or in the whole day but in the night it will be best. Keep safe your eyes when applying. Use a clean eye brush or cotton ball to apply castor oil on eyelashes. In the next morning rinse with the lukewarm water.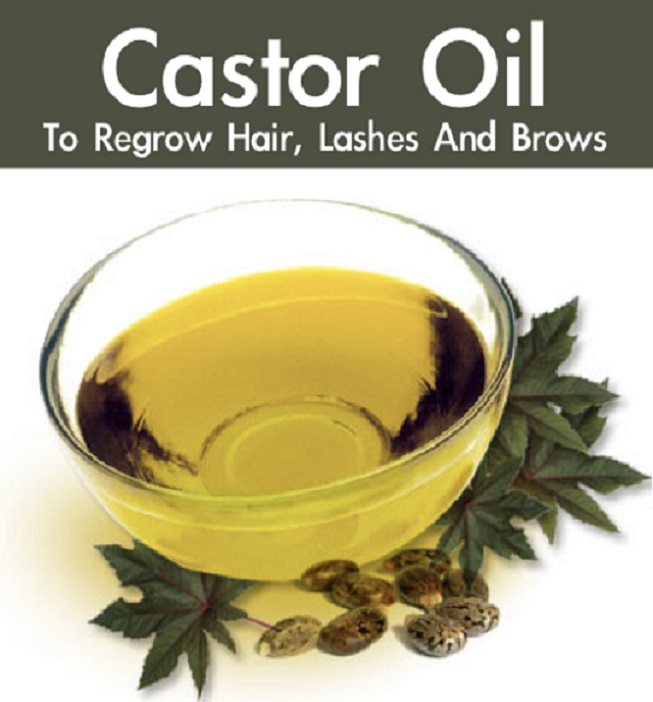 2. Olive Oil
Oil gives the best nourishment to eyes. Olive is the best natural product for the fast eyelashes growth. Olive oil has follicles that will nourish and moisturize the eyes. You can use a clean mascara brush to apply olive oil on eyelashes before going on the bed. If you don't have this you can use cotton balls or direction through fingertips. Wash with the normal water in the morning to get rid of stickiness on eyes.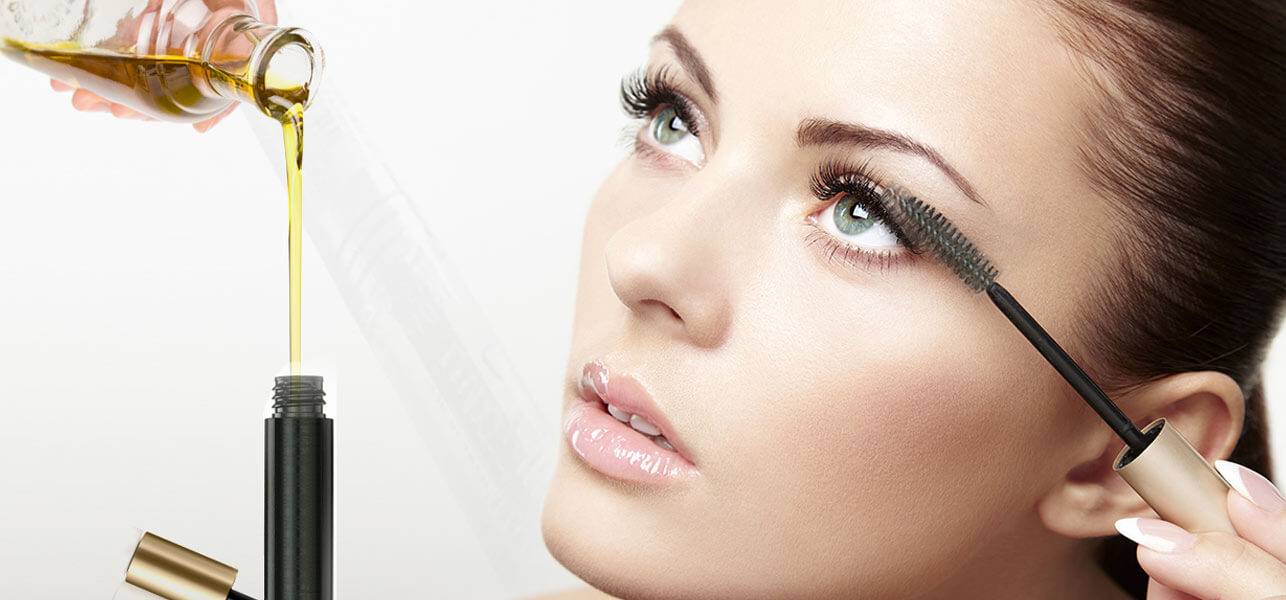 3. Mixture Of Olive Oil & Castor Oil
If you are getting confused that which oil will give the better result for the growth of eyelashes then need not have any confusion. You can apply the mixture of both olive oil and castor oil for the thick eyelashes. Both are the best organic oils for the nourishment of eyes.
4. Remove Eye Makeup At The End Of The Day
Longer and thicker eyelashes give a beautiful look to your eyes. But generally, women's neglect to take care of the eyelashes and eyebrows in their busy schedule or sometimes the also don't know how to get thicker eyelashes. And they start to use makeup products or fake eye lashes. Due to these products, eyelashes become hard and falling out. If you are going to a party then never forget to remove eye makeup before going to the bed. Remove mascara gently, otherwise, it will sparse eyelashes.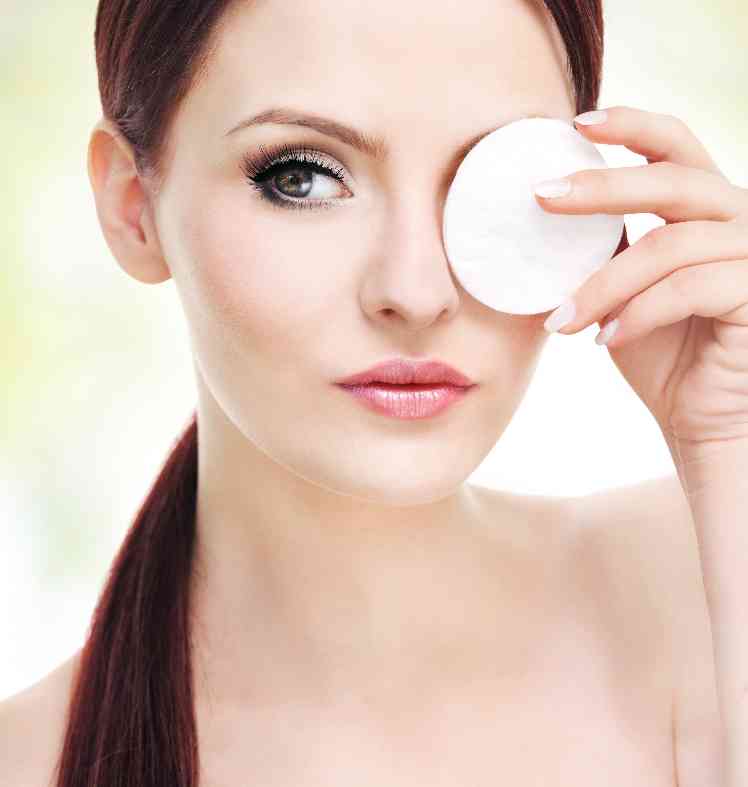 5. Brush Eye Lashes Carefully
The growth of eye's hair takes longer time instead of any other body part hair. So, take care of them. Brushes eyelashes as well as brushes hair keep them healthy and tangle-free. It will remove dirt particles and dust and encourage the blood circulation. Start brushes from the root of eyelashes till the tip of eyes. Brush twice daily.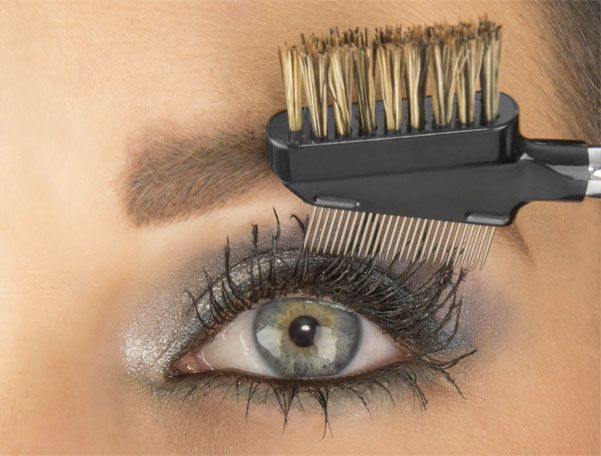 6. Moisturize Eye Lashes With Petroleum Jelly
This is the old home remedy to grow eyelashes but this really works. Regular use of petroleum jelly at night will give the best result to get longer and thicker eyelashes. You can apply Vaseline with the help of fingertips or with the brush before sleeping. Petroleum jelly will increase the moisturizer and remove dryness of eyes.
7. Don't Use Fake Eye Lashes
As the trend of using fake eyelashes is increasing nowadays. But try not to use them until it's necessary. These harms the growth of natural once's.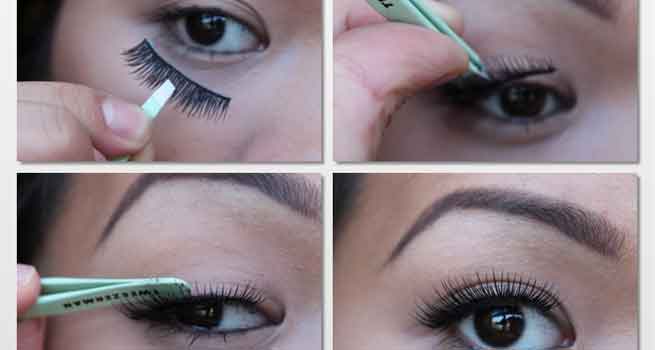 8. Green Tea
This will promote the growth of eyelashes and you will get thicker, stronger and longer eyelashes. This also works as a perfect conditioner for eyes. This is one of the simplest ways to grow eyelashes longer and thicker naturally. Add a pinch or two of green tea in warm water and after boil it and strain it. Apply it with the help of cotton balls twice regularly on eyes.
9. Lemon Peels
Lemon peels are a good source of vitamin B, C, folic acid and other nutrients that help for the growth of longer and thicker eyelashes. You can also add them to olive oil or castor oil to enhance the stimulation capacity of the oil. This will increase the volume and growth of eyelashes.
Take one tablespoon of moderately dried lemon peels into a container and add an adequate amount of olive oil and castor oil into them. So that peels get soaked. Leave it for a couple of weeks. So that quality of oil and lemon peels get infused together. To apply this you can use old clean mascara wand. Apply it for overnight and let them dry. Next morning wash it with lukewarm water.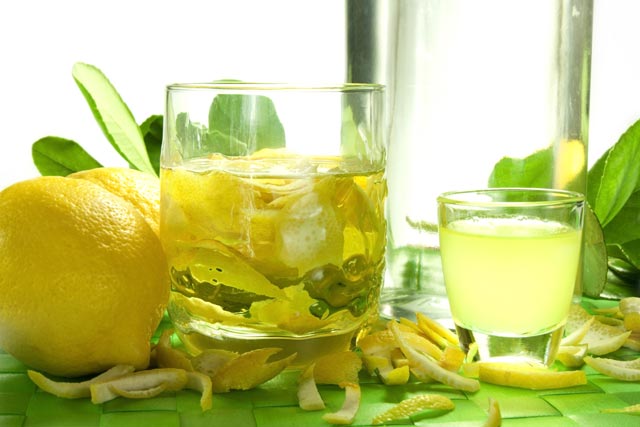 10. Aloe Vera As Best Home Remedies
Aloe Vera has many vitamins and nutrients that can enhance the growth of eyelashes. Aloe Vera is a wonderful home remedy. To get the longer and thicker eyelashes, apply some aloe vera gel on eyelashes with a clean mascara wand and leave it overnight. Wash with the normal water in the next morning. You can also add jojoba oil for the better result. Apply them for two months regularly for the best results.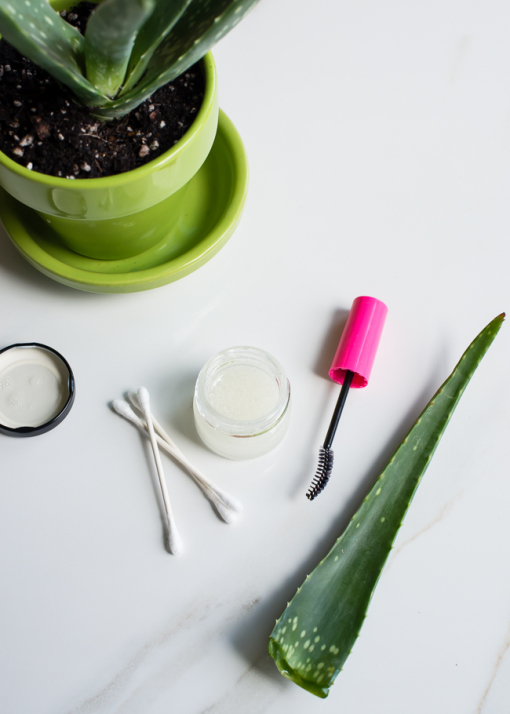 11.Shoe Flowers For Eye Lashes
Shoe flower is easily available in the home garden. You can pluck them from your garden and rub them on your eyes. This will give a beautiful and attractive look to your eyelashes.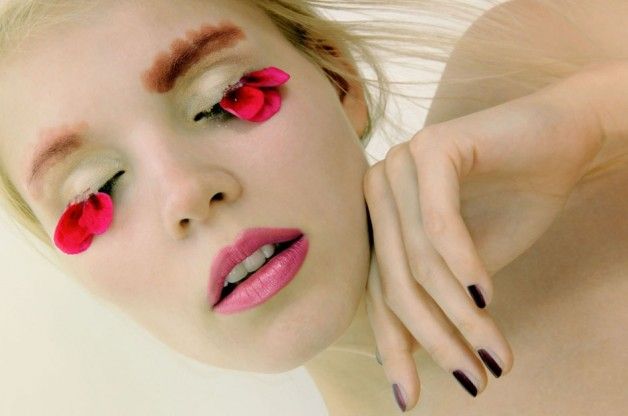 12. Egg
If you want thicker and healthier eyelashes then this home remedy will work best. Eggs are full of proteins which are good for the health of your lashes. Mix egg white with castor oil. Mix two drops of both and apply this mixture with the help of brush on eyelashes. Leave it for the night and rinse off in the morning.
Apart from the egg white, you can also use egg yolk for the growth of eyelashes. Beat the egg yolk with olive oil and can apply with the same process. You can also use egg mixture with the glycerine. After a month, you will see the changes in your eyelashes growth.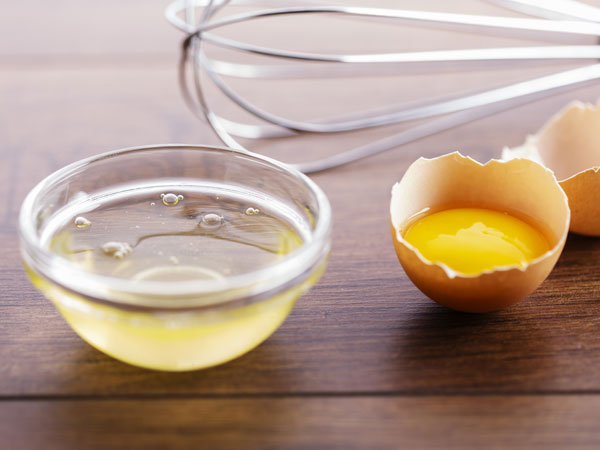 13. Coconut Milk For Eyelashes Growth
Coconut milk is a rich source of fat and proteins that will help to enhance the growth of eyelashes and also will add shine to them. For this dip 2 cotton balls into the coconut milk and kept them on eyelids and sit for 15-20 mins. with the closed eyes. Simply, rinse and wash the eyes with cold water.

14. Almond Oil To Nourish Eye Lashes
Natural oils are the most common home remedies to get longer, stronger and thicker eyelashes. Take almond oil and apply with the same method as castor oil and olive oil. If you have dark circle around eyes then this will also suit perfectly.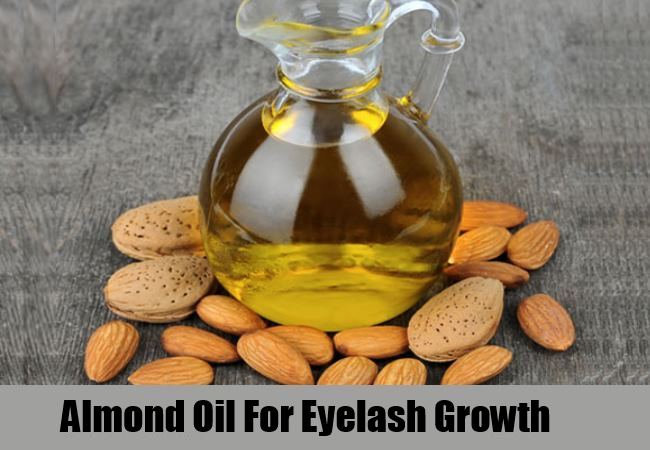 15. Vitamin E
Vitamin E is another one source of how to get thicker longer eyelashes. If you need faster growth of eyelashes then just try vitamin E supplements. You can directly take one vitamin E capsule on daily basis or you can apply that by breaking them and apply with the help of a brush. For the more faster results you can also add aloe vera gel into the vitamin E capsule gel.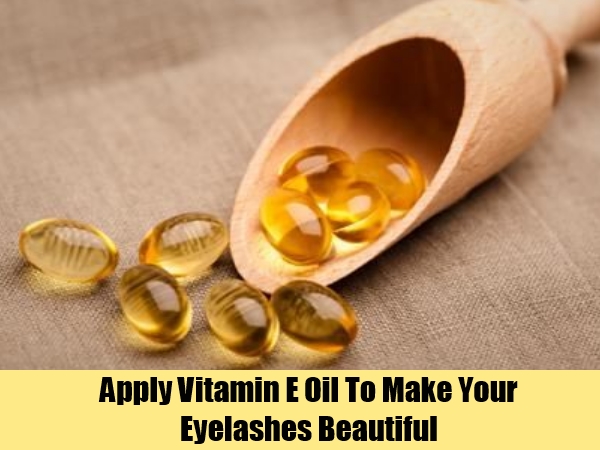 16. Proper Healthy Diet
Not only home remedies for the growth of eyelashes will work but also you have to take the properly balanced diet. Diet plays an important role, what you eat effects on your body. A good amount of vitamin, minerals, proteins will be the great source of long eyelashes. Always stay hydrated by drinking plenty of water to get rid of toxins.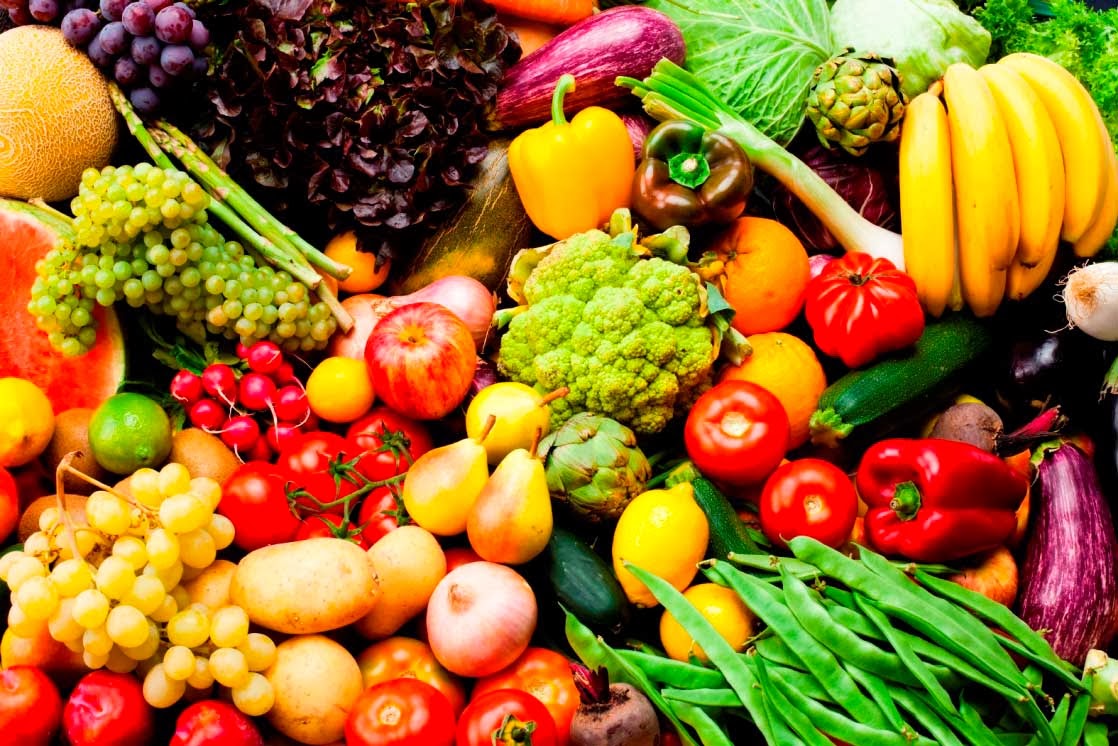 17. Monitor Eye Dandruff
Firstly make sure there is not any dandruff problem in your eyelashes. Dandruff makes eyelashes week and can be the reason of eyelashes fall.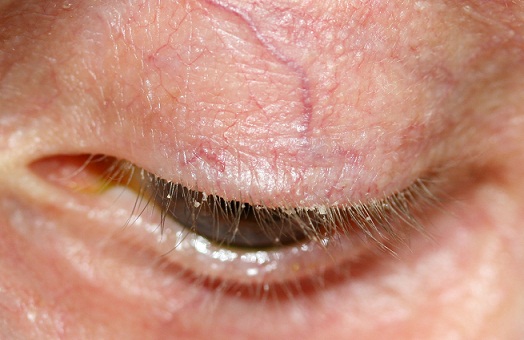 18. Effects Of Lip Balm On Eye Lashes
If you are searching for the home remedies for how to get long eyelashes. Then you will find this the easiest one. Choose your favourite lip balm and apply them to eyelashes before going to sleep. Wash it in the morning and see the changes. You will get curly long eyelashes.
19. Trim Eyelashes On Time
Just like after another body part hair like shaving, waxing, hair trimming enhance after trim same followed on the eyelashes hair. Just trim a little, eyelashes with care. This will help in stimulating follicle and growth of eyelashes will start.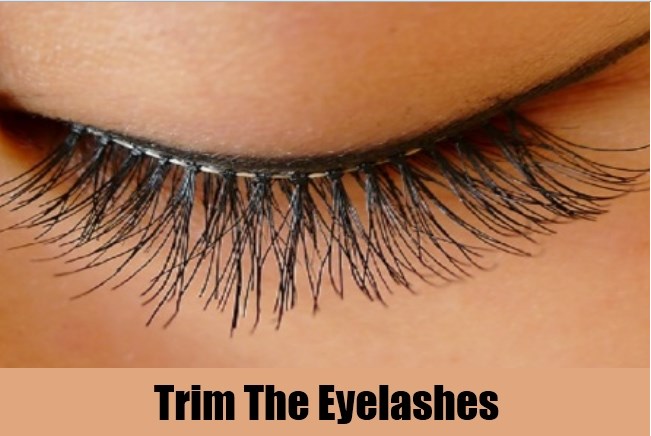 20. Keep Your Hands Away
This is really a very simple tip but all should have to keep in mind. When you rub your eyelashes this can be the reason of weakening lashes and can breakage of eyelashes. You can see some eyelashes on your hands while rubbing eyes. If there is some itching in eyes then simply massage on the needed area.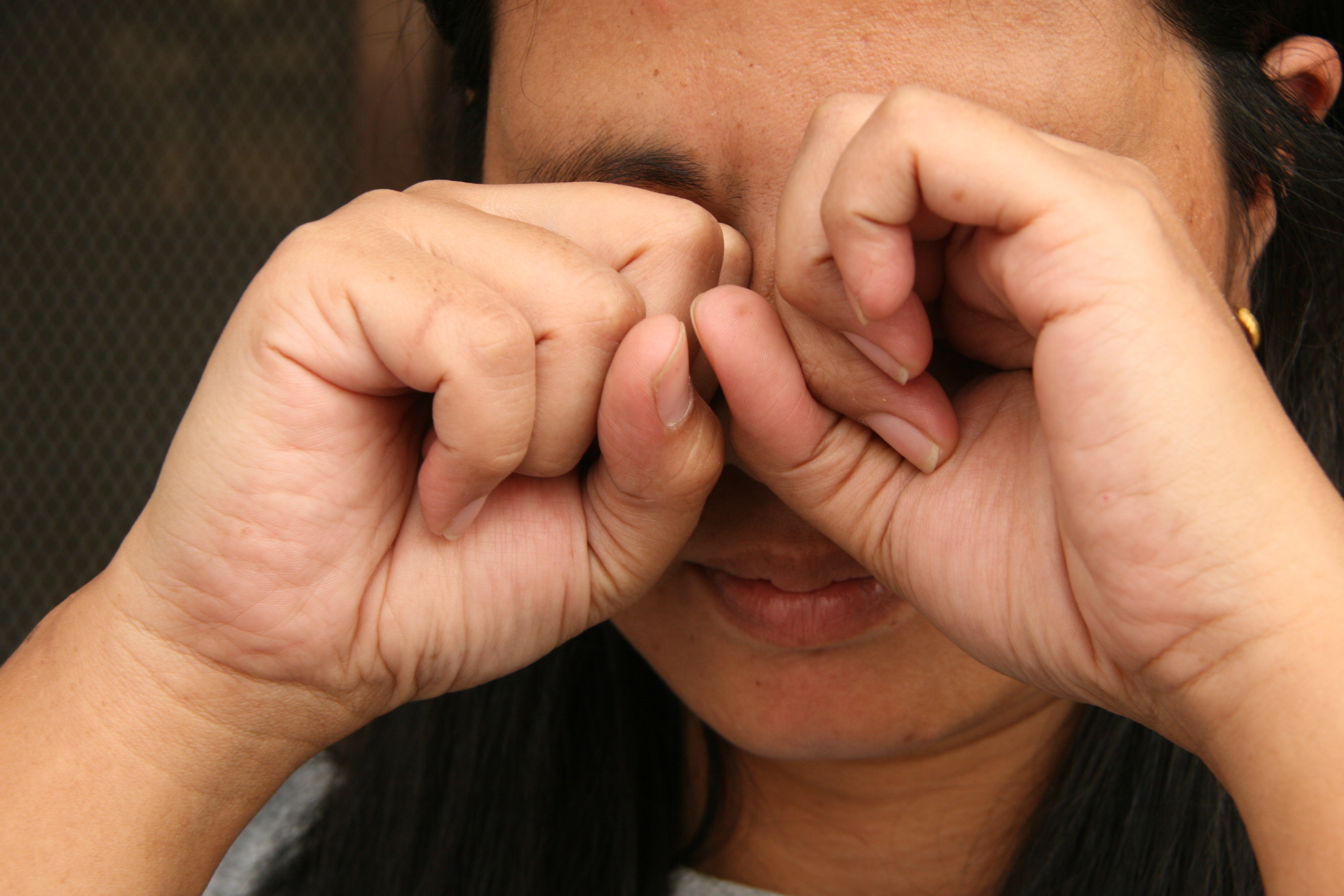 21. Need Good Sleep
If you also have a dream of thicker eyelashes, longer eyelashes. Then you need a good sleep, my friends. As your body needs a break after tough works, same with the eyes. They also need a break. Just lie down on a couch or bed and close your eyes and stop blinking them. By doing this you will get good chances for the growth of eyelashes. You should clean your eyes properly with lukewarm or normal water for the good health of eyes.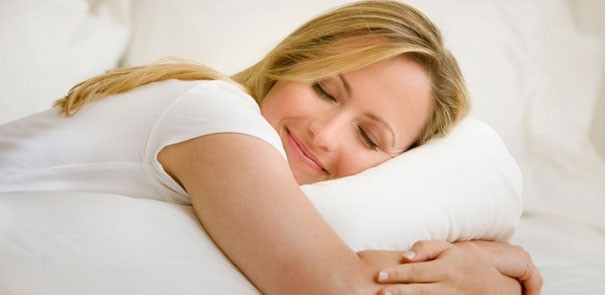 22. Use Of Eyelashes Curler
You can use eyelashes curler to give them proper shape and appear longer and lovely. This will give the stunning look to eyelashes but you need to have some precautions while using this. Avoid applying excess pressure while using this to stop falling out the lashes.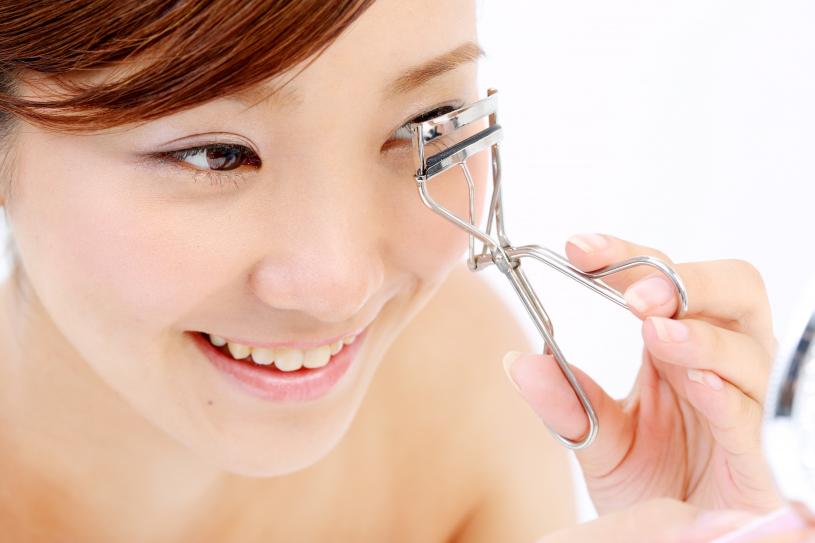 Hopefully, you will get the best easy home remedies to grow eyelashes naturally. Eyelashes give an attractive look. With following these remedies you have to care properly for your eyes. These remedies will help you to repair damaged eyelashes and growth of eyelashes. We ensure you these methods to get long eyelashes will surely work with the continuous use of few months.
Experience these remedies and give your views which you one like the most!