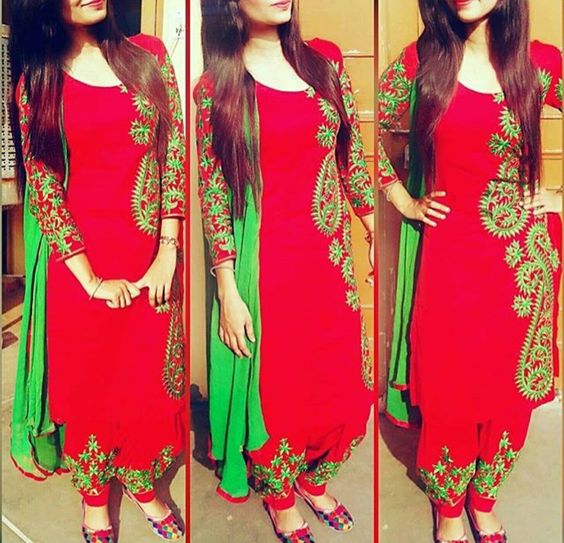 If you are searching for an elegant party wear a traditional dress then not any style can beat the forever fashionable Punjabi Suits. This comes in the ethnic style but these always remain trendy and in fashion. Designer Salwar Kameez Punjabi Suits are the first choice of every lady. And girls are not behind to follow this pattern.
Punjabi Suits are best for every kind of occasion either you are wearing them for an office party, Diwali celebration, weddings or any other family/ friends get together party. Here this time we come up to help you in shopping for Patiala Punjabi Suits. As suits include a wide variety of clothes pattern like cotton, silk, georgette. Also with the unique colours and prints.
So, to make your shopping hassle-free here we will show you some of the Latest Trends of Punjabi Salwar Suits Designs Collection. This will not only give you the current view of the market but also save your time. Below check the collection and style to make your purchases worthwhile.
Punjabi Salwar Suits Design Party Wear New Style 
Food and language are not only prominent in the Punjabi culture. They also have the outstanding collection of Trendy & Fashionable Designer Punjabi Suits. Stylish Punjabi Suits has taken place in various parts of all over the world as well as in India. Punjabi suits look adorable with its the freedom of movements. They are so comfortable with its charming look.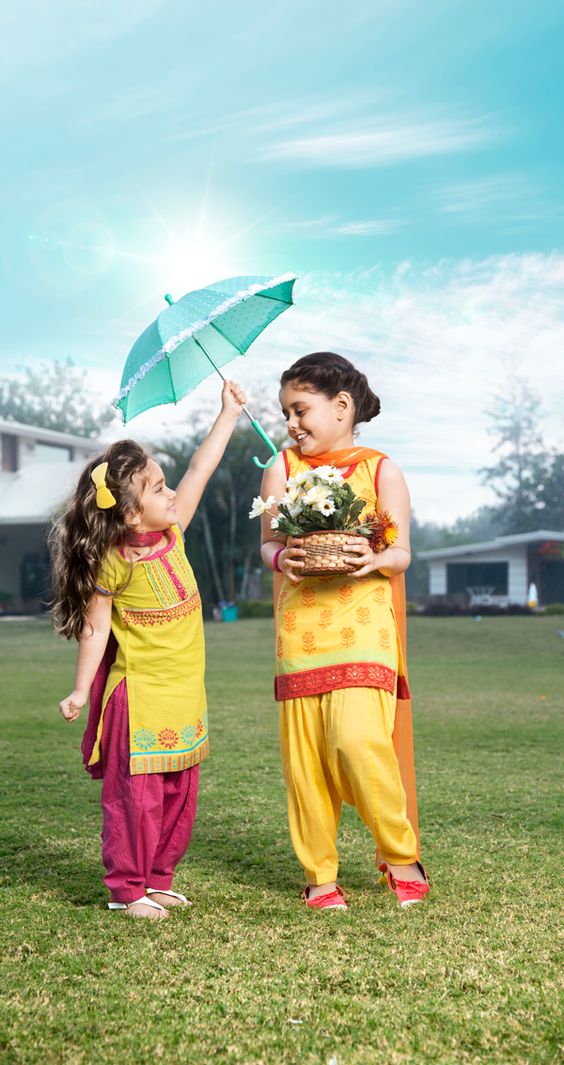 Best Designer Party Wear Punjabi Suits 
Punjabi Suit Design With Laces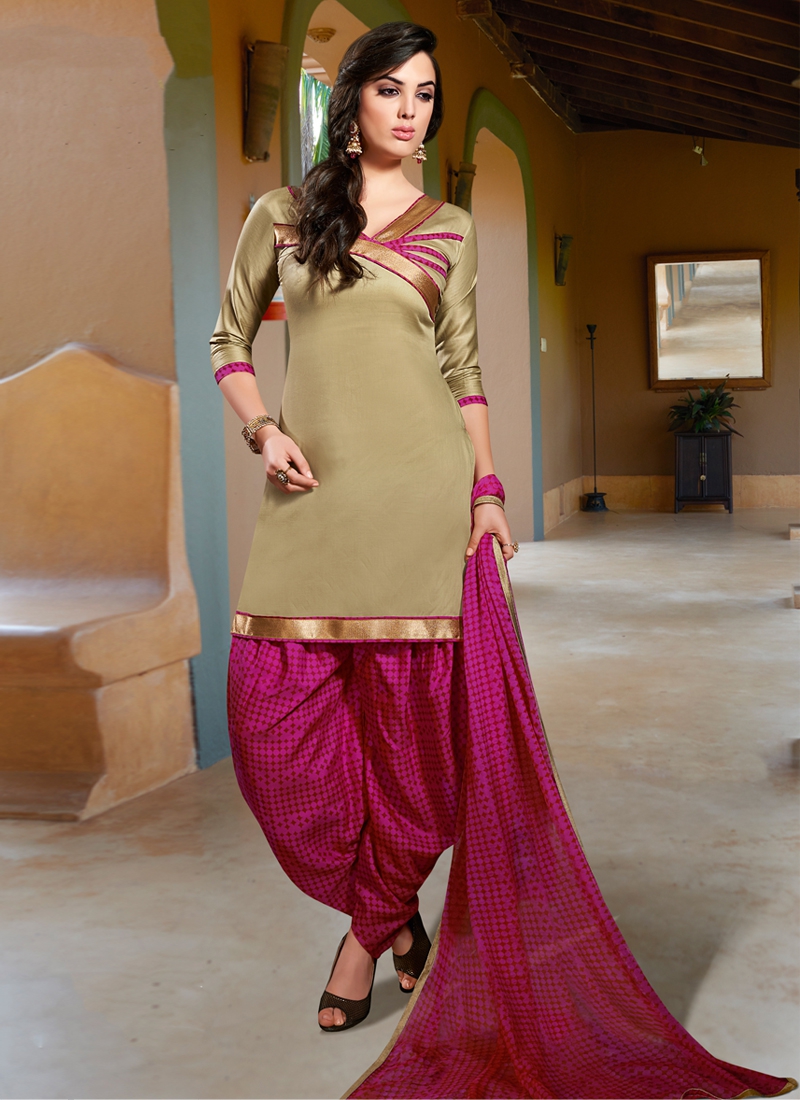 Wow! How laces can convert a simple suit into the beautiful one. The combination of beige and pink is looking very awesome. Beige is the alternative of white always. As some people don't like to wear white. Beige and pink/maroon is royal and rich look combination.
2. New Style of Punjabi Suits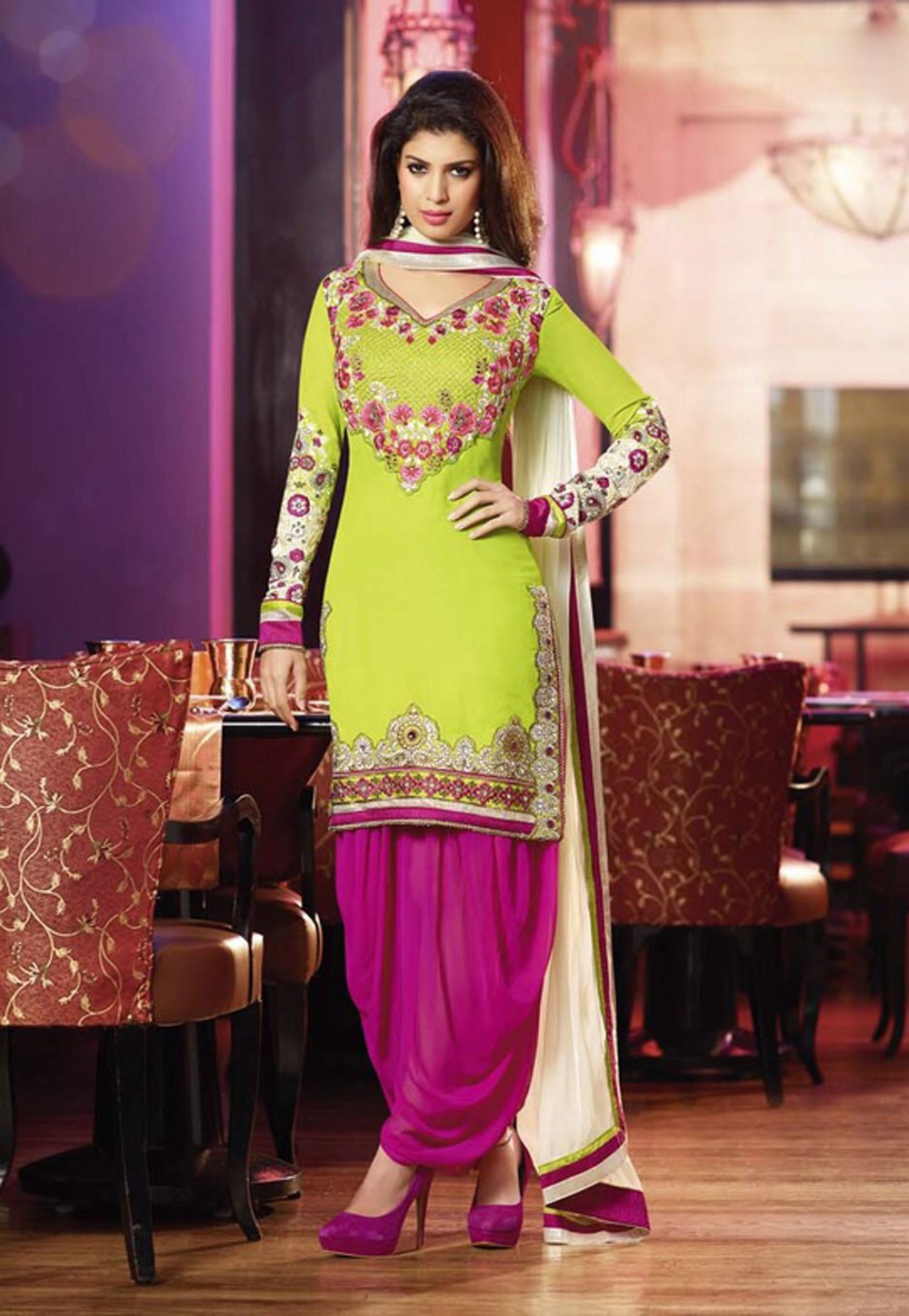 Are you looking for the latest Punjabi suit design, then you can find here? Punjabi's favourite is the combination of vibrant colours with the stylish embroidery. And sexy heels have left no point to look fabulous.
3. Punjabi Suit Design Photos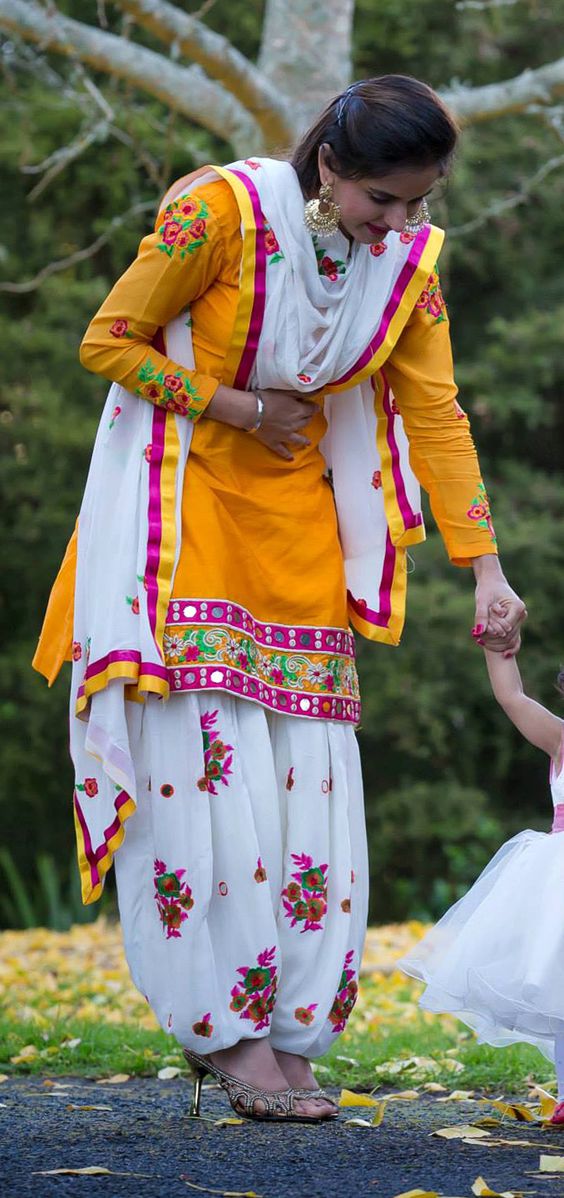 This is the traditional look of Punjabi style suits designs. This is the most elegant and graceful style of Punjabi suits. The traditional look of Punjabi suit exists full embroidered suit with salwar and dupatta. The vibrant colour combination and heavy volume salwar make this to look more elegant.
4. Patiala salwar Kameez Kurti Neck Design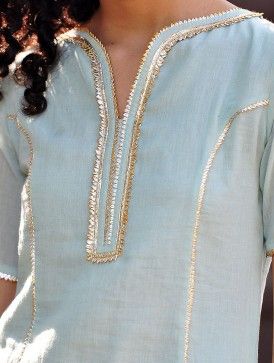 Neckline design is the major part to make salwar suit design amazing. As the upper portion of the suit is more visible. A beautiful neckline will enhance the overall look of the suit design.
5. Trendy Punjabi Salwar Kameez Design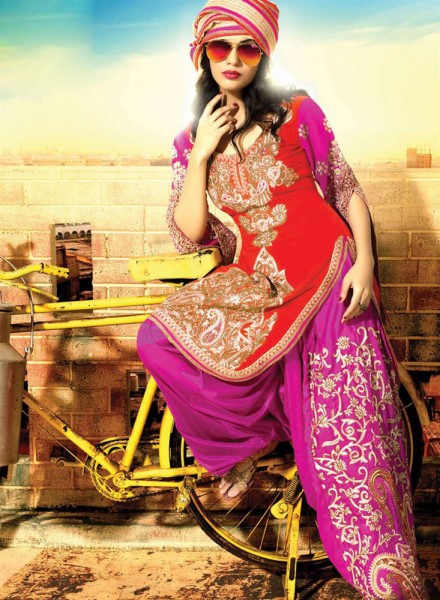 This is the new pattern for trendy Punjabi Salwar Kameez Design. The combination of red and pink is looking pretty on georgette fabric. And zari embroidered with lace, Resham work has made me speechless.
6. Embroidered Punjabi Style Suit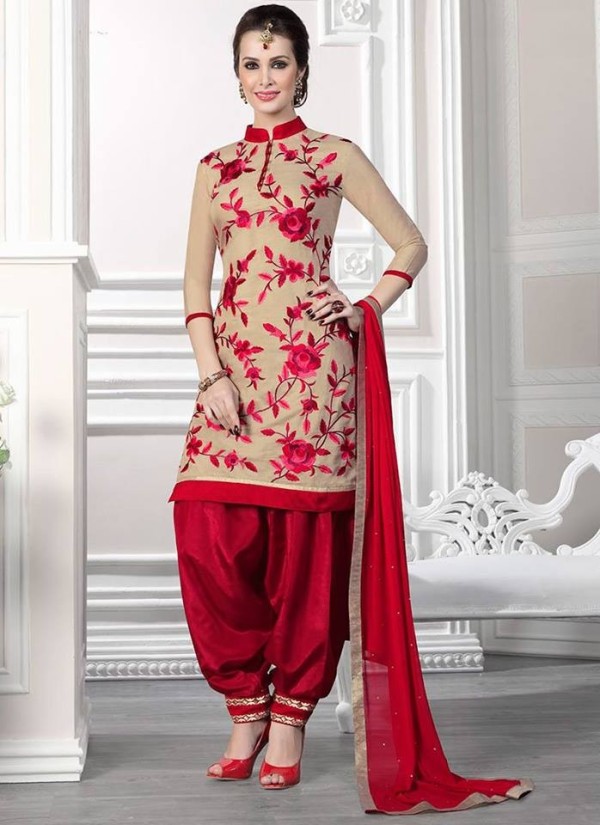 Not any girl want to spend much money on that kind of dress which she can never use again. Punjabi suits never go out of fashion and embroidered style suits come in that category. This is the Punjabi's forever fashionable wardrobe collection.
7. Bridal Wear Punjabi Suit Design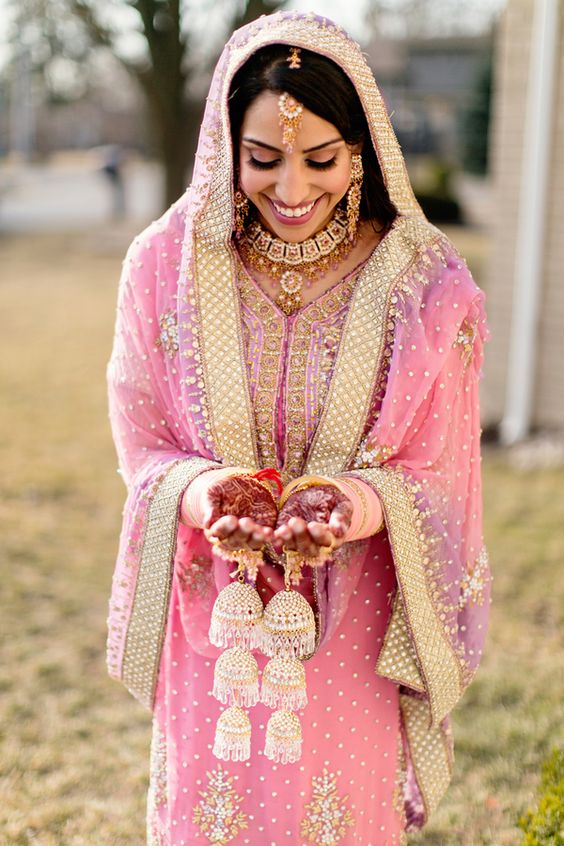 Are you the luckiest bride-to-be and searching for a stunning Punjabi wedding attire. Then here you will get the best idea. Red, maroon, pink and orange are the perfect suitable colours for the bridal dress.
8. Designer Party Wear Suit Design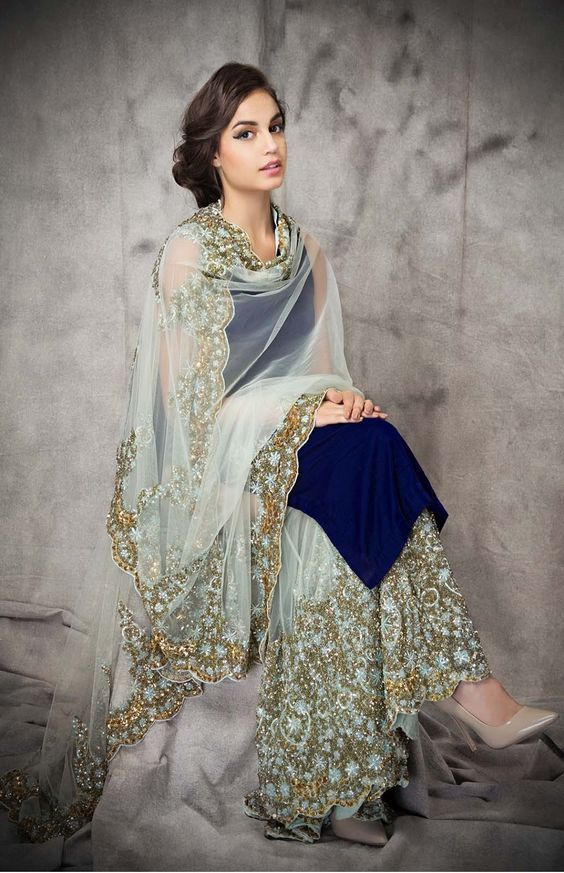 If you are newlywed then surely you will require a lot of party wear designer suits. This is the best piece in the designer collection category for which every girl dream for. You will really love to keep this dignified collection in your wardrobe.
9. Latest Salwar Kameez Punjabi Suit Design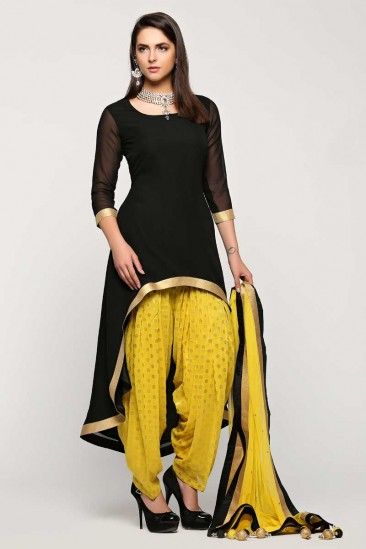 Everyone wants to look unique in every party either its function, wedding party or friends get together. This is our heart robbing collection of party wear Punjabi suits designs. Here we have updated many latest salwar kameez designs, so you have a good chance to get one for you.
10. 3d Suit Punjabi Style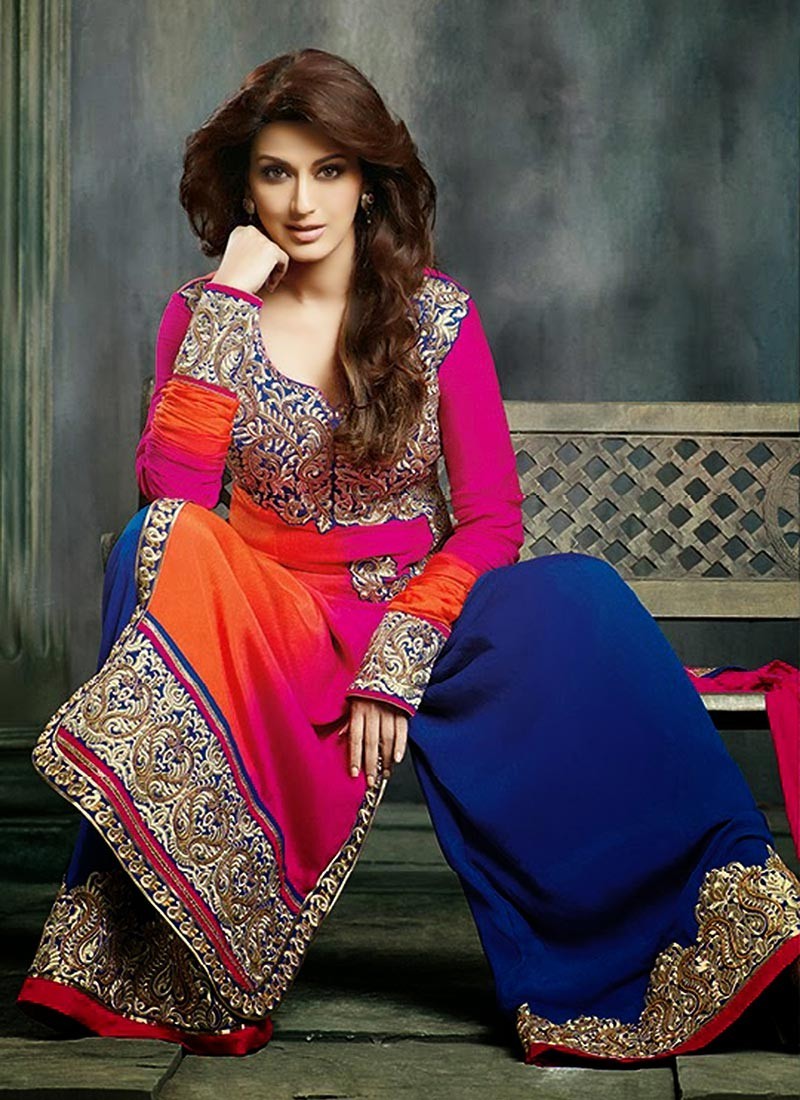 3D suits are the new trend in the Punjabi suits designs. Which has a high-class combination of three different colours? And this combination looks so nice. Kurta, Salwar, and dupatta all contain the different colour.
11. Simple Punjabi Suit Neck Design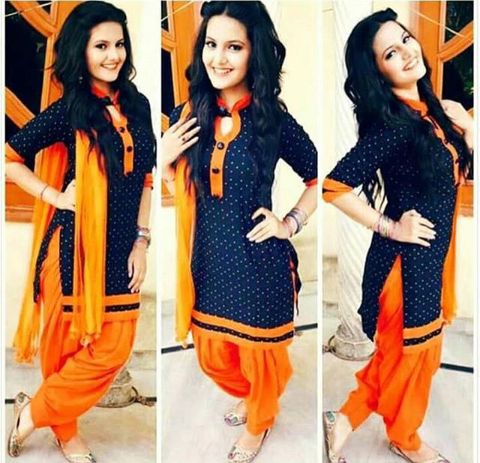 This is the simple salwar suit Kurti neck designs. If you are ready to stitch a simple Patiala suit then design a beautiful neck design with laces or bottom part cloth. This will look amazing and simple. Patiala salwar needs just double cloth as compared to the normal churidar.
12. Punjabi Suit With Heavy Dupatta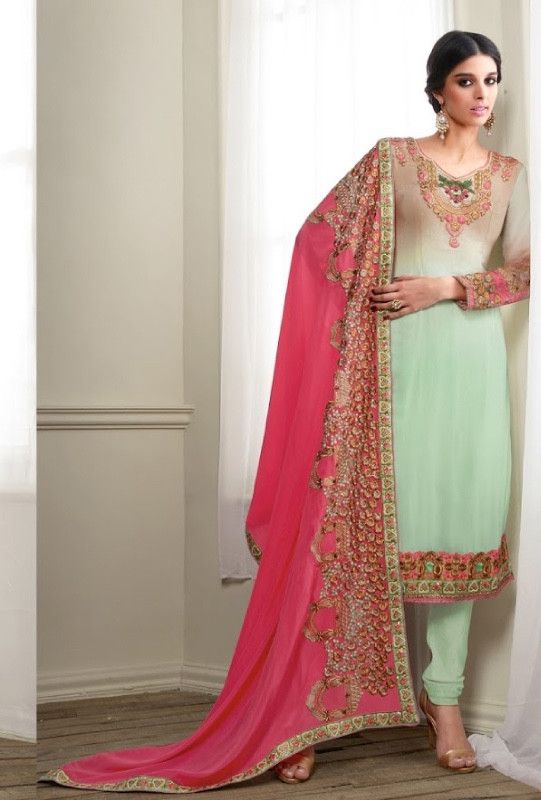 This is the key feature of Punjabi style suit designs. Dupatta is the essential part of the Punjabi suit. It comes in various patterns with many embellishments like lace, embroidery, stones, mirrors etc.
13. Fulkari Style Patiala Suit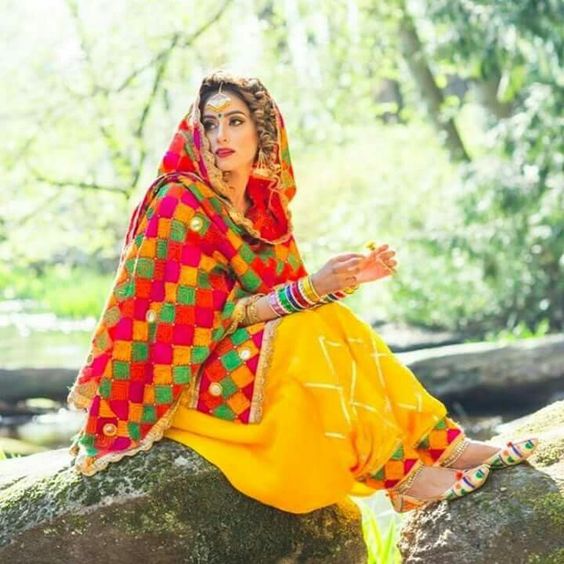 As there are numerous fashions are getting in nowadays for clothes. But this desi style Punjabi suit with Phulkari can never be out of style. Also, this style is
14. Mirror Work Punjabi Suit Design
Patiala Salwar Suit has its own grace. As many designers made many changes to meet the latest fashion trends with the elegance of cultural designs. Mirror embellishments can make the simple Kurti looks more stylish, designer and fashionable.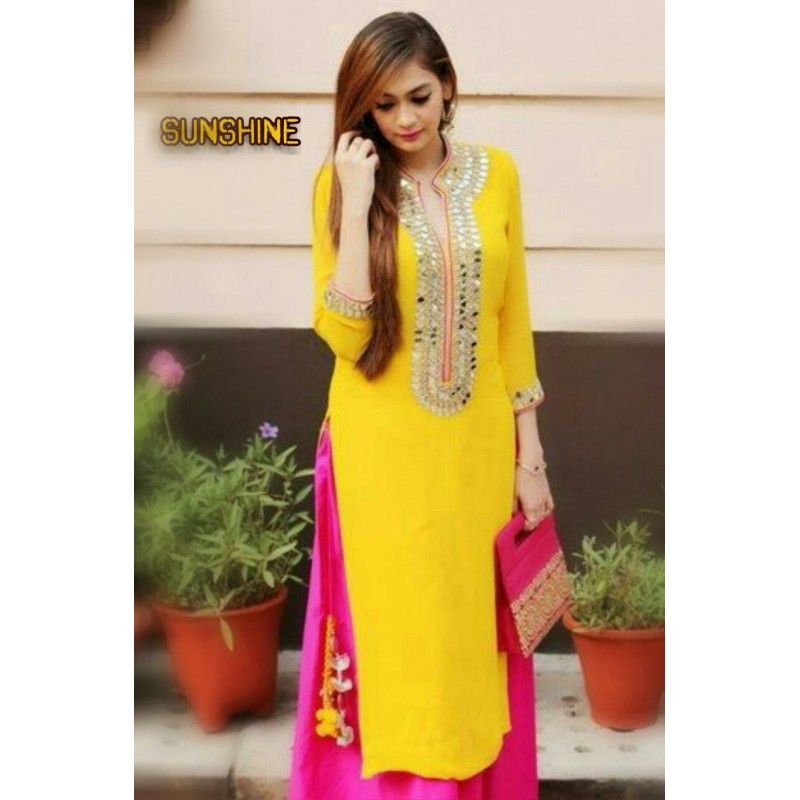 15. Round Ghera Punjabi Suit Design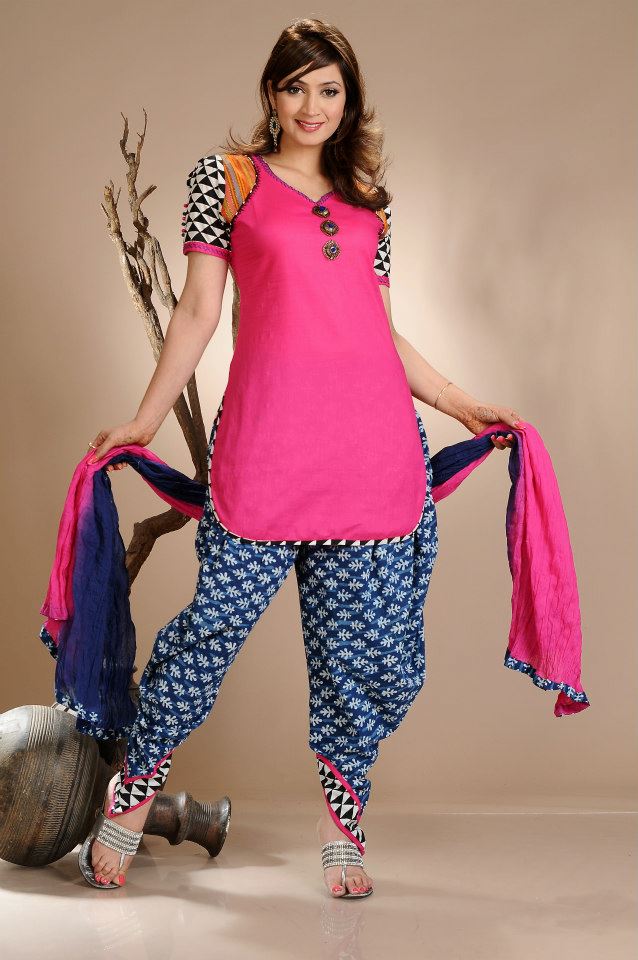 Round ghera suits look much pretty with the unique Asian style Salwar. This Kurti style also knows as Apple style, Kurti. It is a fusion of Indian design with western style. Double shaded dupatta colours also extend the beauty of simple suits.
16. Embellished Neck Punjabi Suit Design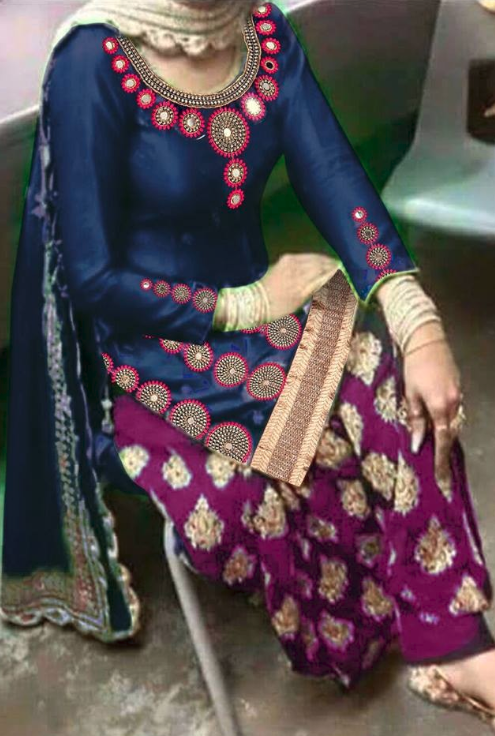 Indian designers have put a much effort to make the traditional salwar suit looks more beautiful with the embellished neckline design. This not only enhances the beauty of suit but also save your extra amount to purchase the neckpiece.
17. Punjabi Suit With Dhoti Salwar Design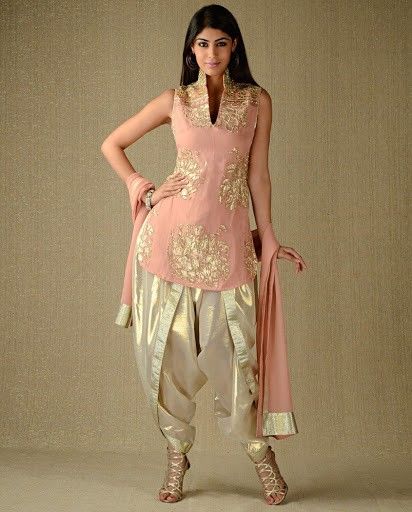 Designer nowadays doing experiments with the cultural Punjabi suits that they have never done before. And this effort has given results in the style, cuts, and embroidery. And the main thing is user adaptability and affordability.
18. Salwar Kameez Designs With Jacket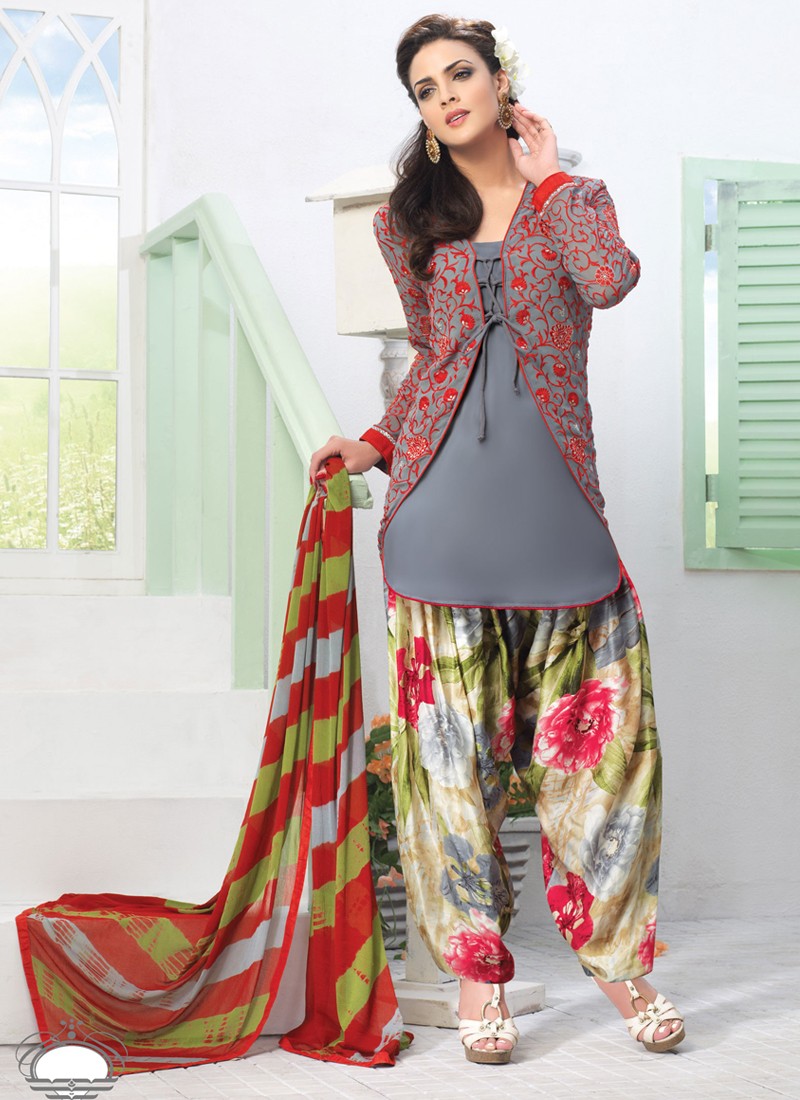 Makes the head turn when you will get ready in this beautiful Punjabi suit with jacket design. This attire is featured beautiful lacework, patch border work, Resham embroidery and zari work.
Hope girls you will love to keep this fashionable ethnic traditional look Patiala Salwar Suits in your wardrobe collection. How you find these design. If you want one of them, just comment us below. And if you want to sell your boutique collection to us. Contact us by commenting below. Heartly thanks for your appreciation!