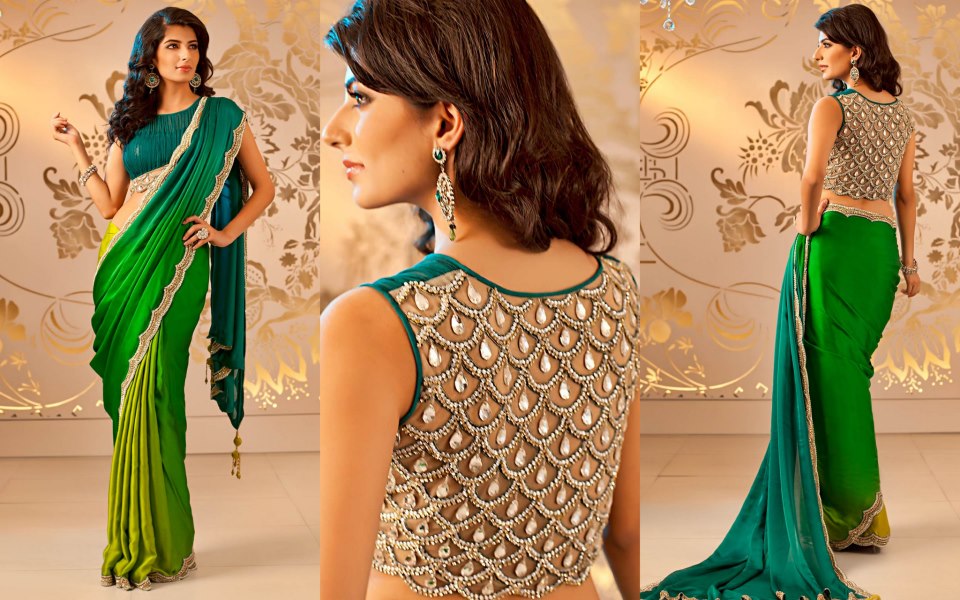 Saree, inevitable for both formal and occasional purposes, is the only draped Indian attire which never goes out of style. But sarees are indispensable without blouses. The diversity in Saree Blouse Design occurs mainly due to neckline and sleeve variations. Here are the Latest Embellished Saree Blouse Designs & Patterns.
Handmade embroidery and embellishments like mirror work, Maggam stonework, Kundan work, pearl work, etc. majorly occupies every blouse design market.Blouses always compliment looks of a saree and when it's embellished it gives a unique look to the saree. Women are always crazy for their wardrobe collection.
Stylish & Trendy Designer Blouse Designs
A trendy fashionable blouse can do a lot for the sarees and the lehenga that you team up with. We will share this compilation of the embellished blouse designs that you can try with your sarees or lehengas. Such blouses can be full sleeves or sleeveless.
Embroidery & Embellishments on Saree Blouse

1. Zardosi
Zardosi, the traditional embroidery work on the back or throughout the neck of the saree blouse makes it an exquisite & must have an item in every woman's wardrobe. This embroidery also works beautifully with blouse design for silk sarees.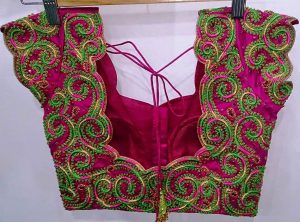 2. Pearl Embellishment
This blouse design is another jaw-dropping surface ornamentation technique used in contemporary blouse designs.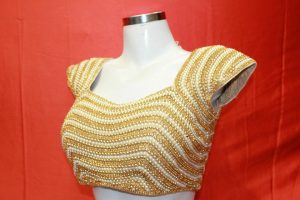 Latest Pearl Work Blouse Design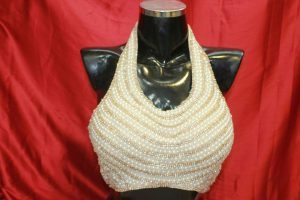 3. Cutwork In Blouses
This trend is designed for the contemporary bride or any bridal occasion. Combining cut work with contrast lining or having the entire blouse made of cutwork with a contrast lining is a simple way to look sensual.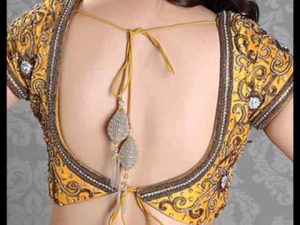 Back Cut Work Blouse Design
Also Check: Top 10 Best Blouse Designs For Wedding
4. Kutch embroidery
Inspired by traditional Gujarati embroidery, this fully embroidered saree blouse design will make any plain or silk saree look splendid.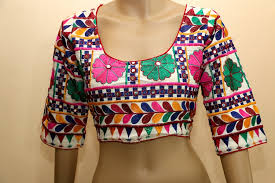 Kutch Embellished Blouse Design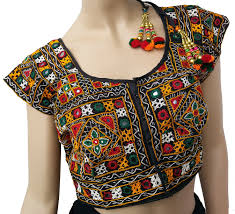 5. Bujh Embroidery
A balanced colour combination and traditional handmade embroidery by Bujh artisans can give contemporary sarees a whole new look.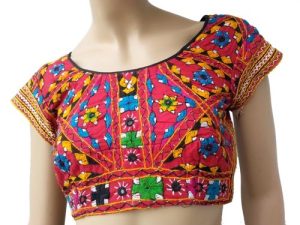 Bujh Embellished Blouse Design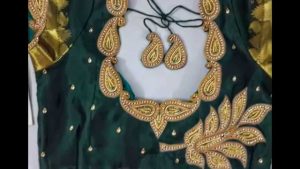 6. Mirror Work Embroidery
A fad in the contemporary fashion world as many celebrities are sporting these blouse designs with plain or silk sarees for evening or special events.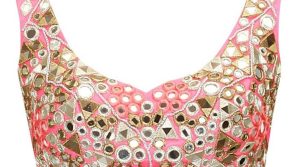 Mirror Work Blouse Design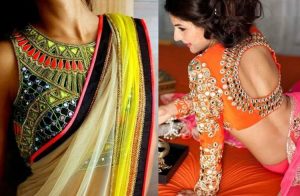 7. Kantha Embroidery
Traditional Kantha stitch embroidery on the saree blouse with a slit at the back gives it a contemporary look.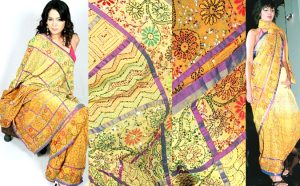 Unique Blouse Design for Bride
As Bride has a lot of Sarees in her marriage and wants to make each of them unique. So here we are sharing some Designer Blouse Designs For Brides.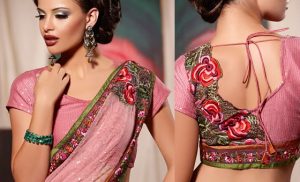 Stylish Bridal Blouse Design With Saree
Here are some Saree Blouse Designs for Stylish Brides so that she looks more pretty.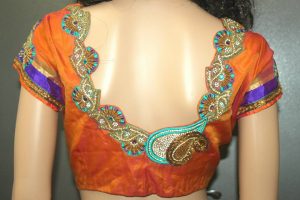 Latest Blouse Designs With Boat Shaped Neckline
Boat shaped neckline looks stylish and also accentuates the neck. A long slender neck can look even more attractive with a boat-shaped blouse.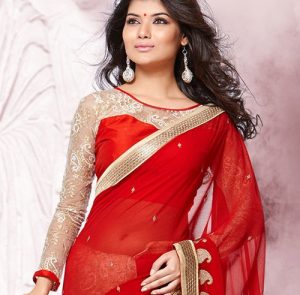 Bollywood Celebrity Designer Saree Blouse Designs
Bollywood celebrities also have craze to wear saree and some of the celebrities always wear Saree with Beautiful Trendy Blouse.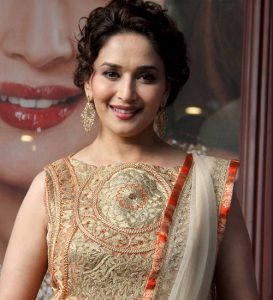 Embellished metals blouse designs with beads, pearls and stonework. The embellished stonework makes the blouse looks rich and is also in demand as the shining stones enhance the ethnicity of the blouse.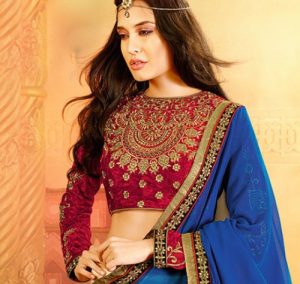 Here is a blouse pattern with boat neck and the material is velvet with full sleeves. The contrasting blouse makes the blue lehenga look beautiful.
Emboss Embroidery Blouse Designs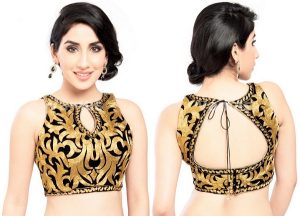 Beautiful Embellished Blouse Design
Latest Net Blouse Designs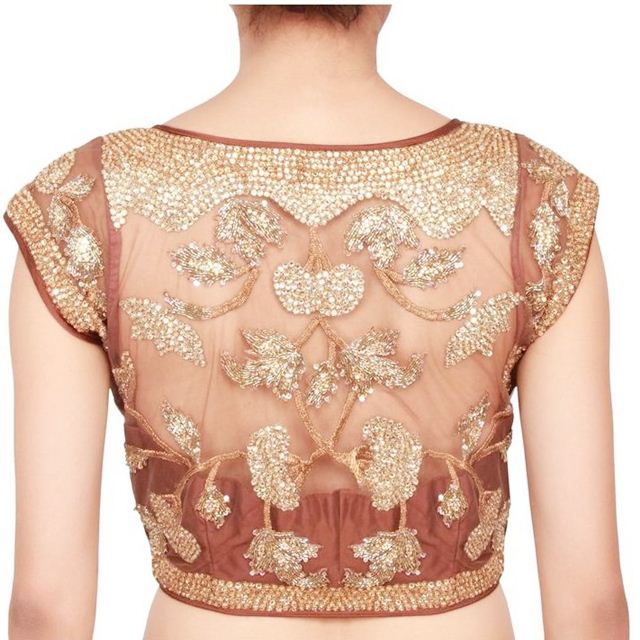 Latest Back Embellished Blouse Designs

Designer New Backless Blouse Design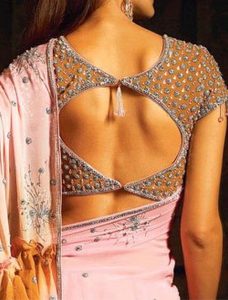 All the Blouse Designs are Unique and also covers all the Tradition and Culture of wearing Saree. Hopefully, you all like and prepare these Unique Trendy Blouse Designs for your new saree!