Shaving your head leads to your scalp being put in a whole new light – in terms of esthetics and maintenance. Regardless of why you've shaved your head, now it will look, feel and act differently. You should now develop a whole new routine too keep your scalp matte or shiny – as you prefer – and healthy. Below we will discuss how the best shampoo for bald head can influence your scalp and what to choose.
After shaving, your scalp is exposed to cold temperatures, harmful sunrays, sweat, dust, irritations from the razor and much more. You will soon discover that keeping your scalp healthy means ditching your old hair product in favor of different ones. This involves finding the best shampoo for bald head, moisturizing solutions and much more.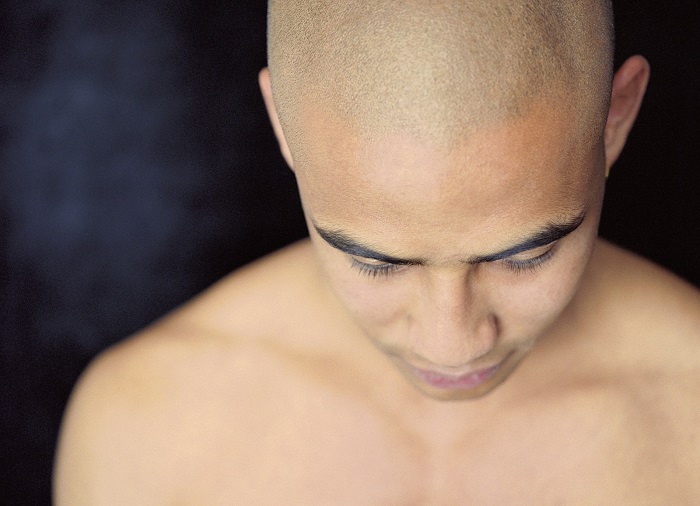 What Changes Once You Shave Your Head
You might be tempted to ditch the shampoo for soap, as scalp is skin, right? This is wrong, as your freshly shaved scalp needs protection. Instead, you should also consider an appropriate moisturizer.
You need to find new shampoos. However, sometimes it's not just about the brand itself. A company you might have never heard of develop the best shampoos for bald head, as you can learn from this article.
The scalp is exposed to sunrays and, consequently, it may burn. Make sure the creams or products you use contain a sunscreen factor. You also keep a hat at hand for urgent trips.
Hydration keeps your head balanced, instead of too oily or too dry. This includes drinking plenty of water and avoiding alcohol.
Dandruff might still appear, so you should care for your scalp and protect it from allergens and trigger elements. If you already have dandruff and you shave your head, the condition persists.
Rubbing your head means good luck – that's what everyone says when they want to touch your freshly shaved head. As annoying as it might seem, there's a slice of truth in the saying. Head massages stimulate good blood flow and promotes a healthy hair growth process.
If you plan to maintain your baldness, you will need to shave once every few days. Optimize your shaving process by using pre-shaving oil, minimizing friction and find a product which is comfortable to handle.
The Best Shampoo from Bald Head by the Best Brands
Clean Head and Face Wash Shampoo by Bee Bald
Bee Bald is a specialized brand for the shaved headed, which is highly popular among Americans. This gentle daily head and face cleanser has double effects which protect your skin – scalp or complexion. It lightly exfoliates your skin, removing any trace of grease and oil. This product is both pore and budget-friendly. The shampoo leaves your head and face skin feeling fresh and healthy, without soap residue.
You only need to use a small amount of the shampoo to keep it hydrated throughout the day. Your follicles are also exfoliated. Moreover, it leaves a light fresh fragrance which vanishes within one day, to keep your scalp comfortable.
Scalp Normalizing Shampoo by Avalon Organics
Avalon Organics is a brand which promotes hair care using natural products, which aren't tested on animals. It contains a portfolio of paraben, toxic preservatives, phthalates, harmful sulfates and synthetic color-free products. The tea tree normalizing shampoo is highly efficient for treating the dry and itchy scalp.
The shampoo uses organic botanicals and essential oils to provide you with a soft and balanced scalp. Your partner can also use it as it's not exclusive for bald heads. This fully vegan product also contains mint to keep your scalp fresh.
Daily Wash and Shampoo by Bald Guyz
Bald Guyz is a specialized brand which developed sets of products for bald hair. Their shampoo works best for sensitive skin, prone to irritations. The brand has developed the shampoo in gel form to clean and moisturize the head skin, thanks to its protein infusion.
The two-in-one concentrated product contains green tea, chamomile and cucumber extracts, together with grapeseed, peach, seaweed, calendula, gingko biloba, ginger, lemon and corn oil. It's also enriched with vitamins A, B6, D3 and E.
Salon Quality Men's Shampoo by K + S
K + S (Krieger and Söhne) is a brand which professional hair specialists know and recommend. The brand's salon quality uses tea tree oil as its main ingredient to purify your scalp and fight greasiness, dandruff and itchiness. The product promises to provide busy men with salon quality scalp washing.
This shampoo also contains anti-bacterial agents which protect your head skin from developing irritations. This is one of the best shampoos for bald had, even when it comes to picky users.
Scalp 18 Shampoo by Art Naturals
Art Naturals brand focuses on therapeutic products which provide relief from the most common hair and scalp conditions. The Scalp 18 shampoo treats seborrheic dermatitis, dry scalp skin, anti-dandruff, as well as irritations, itching and flaking.
This therapeutic product is infused with lemon, argan and cypress oil to intensely hydrate the scalp and soothe the head skin. However, it also works with coal and tar as key ingredients to remove dead scalp skin. This is a cruelty-free product which also prevents and cures dandruff.
Ginger Scalp Care Shampoo by The Body Shop
Bald men are perceived as more intelligent and attractive, according to a study. However, being bald becomes difficult when your scalp is too dry and flaky due to the harmful chemicals that your old shampoo contains. The Body Shop is a brand which provides natural care products to both men and women. The brand has a rich heritage of natural alternatives to mainstream products.
This shampoo uses ginger essential oil from Sri Lanka as a main ingredient, together with birch bark and white willow extracts. The shampoo removes loose flakes, while soothing and balancing the scalp. The product is also 100% vegetarian.
Moisture Control Shampoo by Maple Holistics
Maple Holistics has a catalog of natural products which treat most of the hair and scalp conditions. The decreasing shampoo balances oily scalp by using lemon essential oil. It brings a healthy pH balance to your head skin and works as a moisturizing dandruff treatment due to jojoba and rosemary.
Your follicles are deeply hydrated and protected from external pollutants. The shampoo also uses basil and cypress to minimize pores and keeps sensitive skin healthy.
Being Bald
Bald hair may require a different care routine. However, you only need to choose the right products to maintain a shiny or matte healthy scalp. The best shampoo for bald head is the one that suits you and keeps any risk of irritations or other conditions away.
Find the best shampoo for bald head and use it whenever you feel like you need a wash. Also, make sure to keep a moisturizer and refreshing wipes at hand!