Despite being a technological giant Japan is an origin of beauty and cultures. The land of beautiful women incarnation is famous worldwide for not dying beauty of the pretty gentle sex. The skin of Japenese women is admired for its porcelain texture and youthfulness that lasts for the whole lifespan. The bewitching beauties have soft tender skin, dark-silky hairs, cute features, attractive smile and flawless glow. The Japanese Queens with perfect figures are a sight to reckon with. The mesmerizing beauty girls are not only at the highest ranks of beauty admiration but are allured, to take part skilfully in various international undertakings.
The Beauty of Japenese Queens has vitalated the reigns of history in the international circles. Here we have encapsulated the list of hot 17 Japanese breathtaking dames that you will love to go through.
 1. Aya Omasa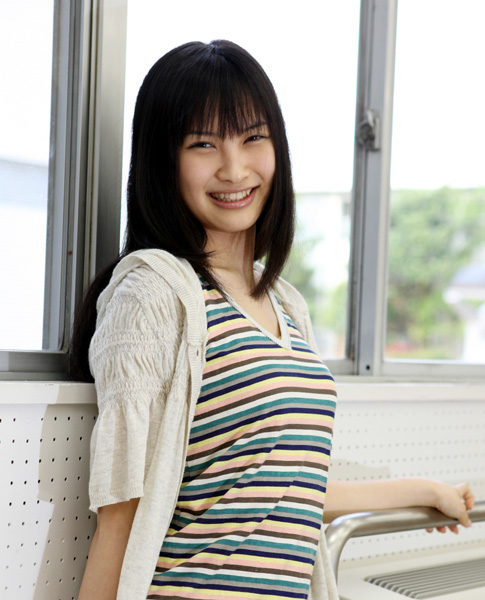 Date Of Birth: 4 February 1991

Place Of Birth: Takikawa, Hokkaido Prefecture, Japan

Height: 5'5″

Weight: 45 Kg

Profession: Model and Actress
The beautiful-faced Aya Omasa pursued her acting career with modeling for several magazines including Non-No and Seventeen. It has been eight years since her first debut, and today she is not just an actress but a renowned Actress and TV Personality. She appeared in the film 'Paradise Kiss' and also co-starred in the movie 'A Liar and A Broken Girl.' 'Reon' film is her recent release.
2. Keiko Kitagawa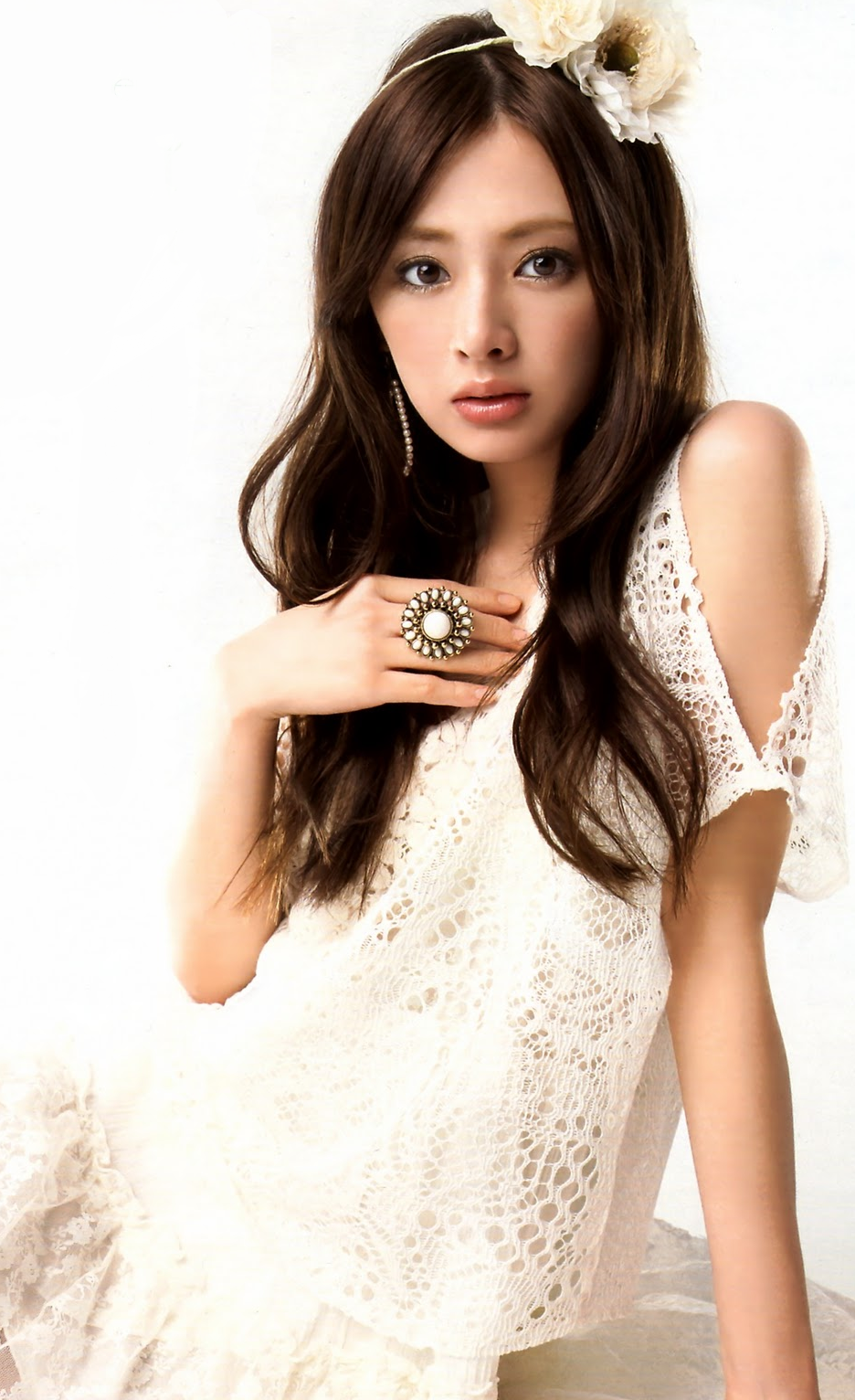 Date Of Birth: 22 August 1986

Place Of Birth: Kobe, Japan

Height: 5'3″

Weight: 47 Kg

Profession: Actress
The doll-faced Japnese actress was former a model, she had her biggest shot modeling for the magazine named 'Seventeen,' but she left modeling soon when she realized to focus only on her acting career. She is a perfect, beautiful Japanese woman who has worked in numerous, lead roles for Japanese & American movies. From one of her International screen performances is that she played a crucial role in the Holywood movie "The Fast And Furious" which was the biggest hit worldwide. Her versatile personality goes well with her first name Kinda Cute.
3. Haruna Kawaguchi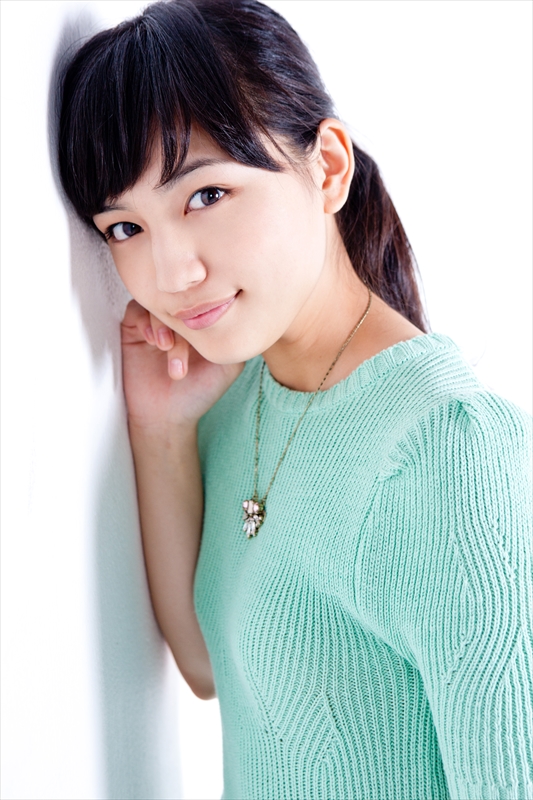 Date Of Birth: 10 February 2018

Place Of Birth: Goto, Nagasaki, Japan

Height: 5'5″

Weight: 44 Kg

Profession: Actress, Model
The 23-year old beauty of Japnese regime started her career with modeling under the Kenon Agency in the Entertainment Industry. The youngest beauty of Japan has appeared on numerous television shows that include Tokyo Dogs and GTO. And when stepped into the movie world she got more fame and recognition for her performance. The two of her loved works were in movies like Ouran High School Host Club, Zekkyo Gakkyu and Say "I Love You."
4. Atsuko Maeda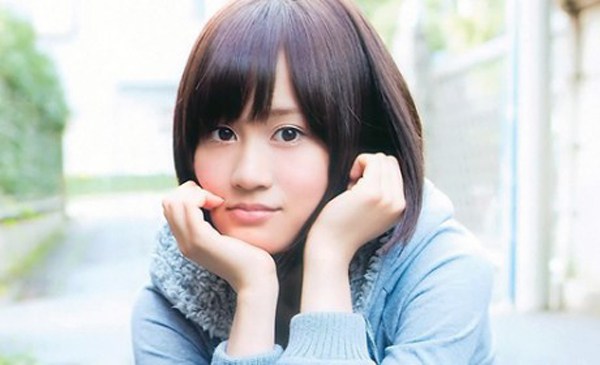 Date Of Birth: 10 July 1991

Place Of Birth: Ichikawa, Chiba Prefecture, Japan

Height: 5'3″

Weight: N/A

Profession: Actress, Singer
The gorgeous looking actress with a lovely voice is highly adorned for her work with Japenese idol group AKB48. She is placed first in the group and is loved as a prominent member of the group. Her work in TV serials and movies is highly admired like for Busujima Yuriko No, How to Become Myself, and many more. The very young beautiful, attractive girl also had gone ahead for the solo singing career, she released many albums like Selfish, 1830m, Koko Ni Ita Koto and has always been flourishing. For her performance in Kueki Ressha, Maeda has won the 22nd Japenese Film Professional Award for Best Actress.
5. Aragaki Yui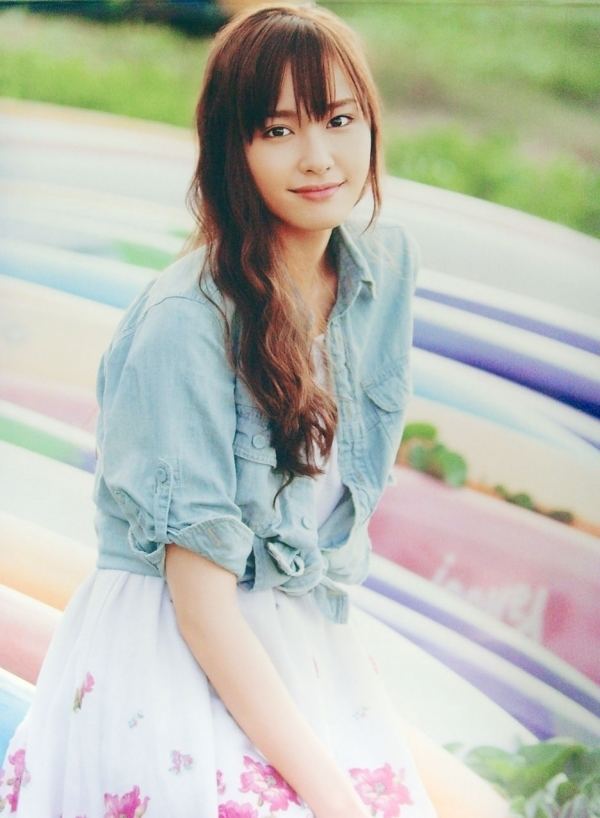 Date Of Birth: 11 June 1988

Place Of Birth: Naha, Okinawa Prefecture, Japan

Height: 5'6″

Weight: 44 Kg

Profession: Actress, Singer-Songwriter, Model, Radio Host
The Japanese beauty Aragaki Yui began her modeling career with Nicola magazine and achieved a record of appearing on the cover for 15 times. Over her gifted beauty, she had a passion and love for the film industry, so after few years she decided to hold her career with Nicola and pursued her career path into Gravure and Acting. Away from her modeling career, she participated in adds for many famous brands Pantene, Toyota, Sony Walkman, Tokyo Metro and several others. She got famous for her work in movie 'Heavenly Days', later she was seen on the TV screen and many Radio shows as host. She is admired for her majority of talents.
6. Kasumi Arimura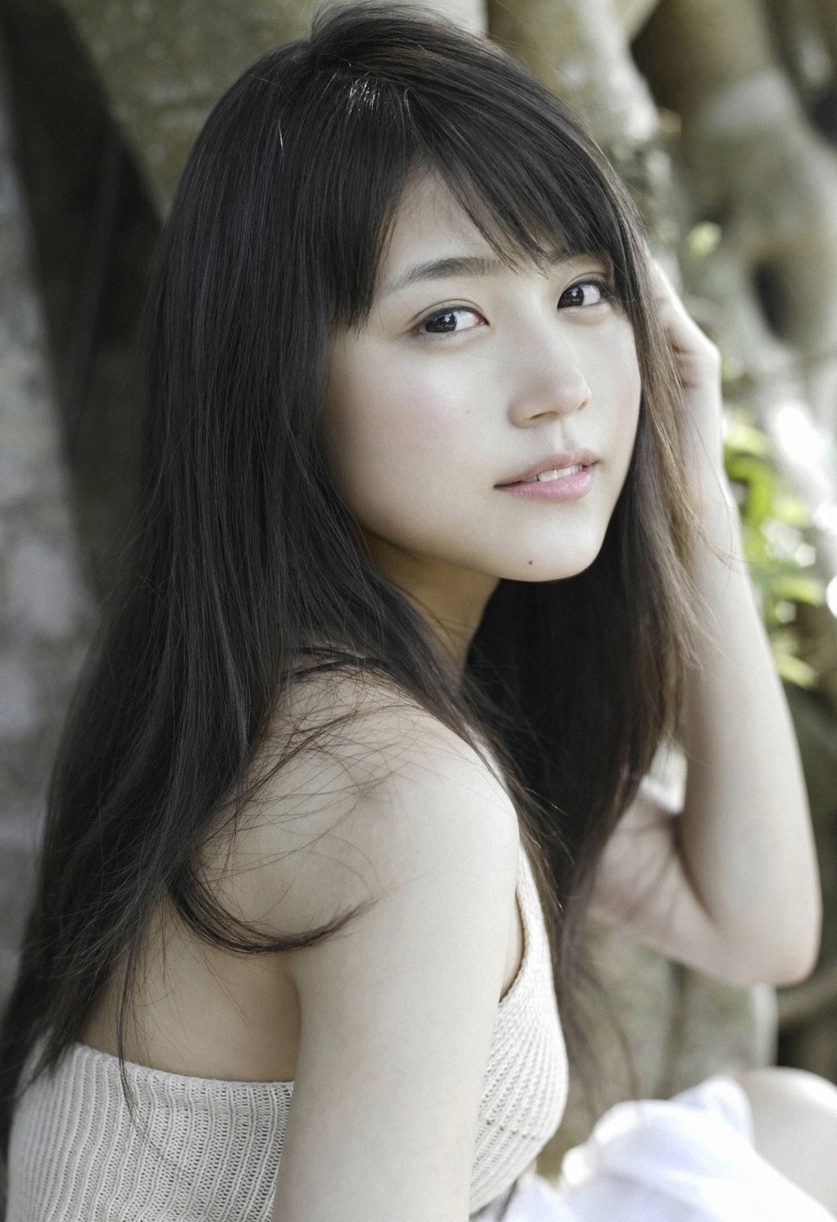 Date Of Birth: 13 February 1993

Place Of Birth: Itami, Hyogo Prefecture, Japan

Height: 5'3″

Weight: 64 Kg

Profession: Actress
The young lovely Japnese actress won 39th Japan Academy Prize for Best Newcomer and also achieved The Blue Ribbon Award for the Best Actress for her lead performances in 'Flying Colors' and 'Strobe Edge' movies. She was loved for her role of young Haruko Amano in Amachan and the lead roles from both these movies.
7. Mao Abe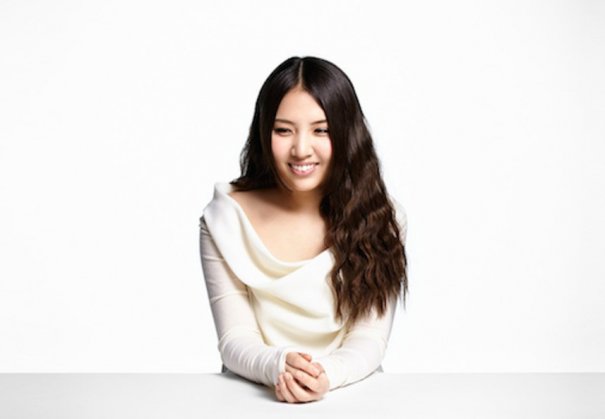 Date Of Birth: 24 January 1990

Place Of Birth: Oita, Oita Prefecture, Japan

Height: 5'2″

Weight: N/A

Profession: Singer-Songwriter
This god gifted Japnese girl started learning at the very early age of 3 only. During her high school, she got inspired by a Canadian Singer  'Avril Lavigne'  than she took up to learn guitar and dreamt to be a Famous singer. She gave wings to her dreams with releasing her first album 'Free' in 2009. Then after she never looked back and went on releasing singles that are on the top of Japnese Music chart.
8. Mirei Kiritani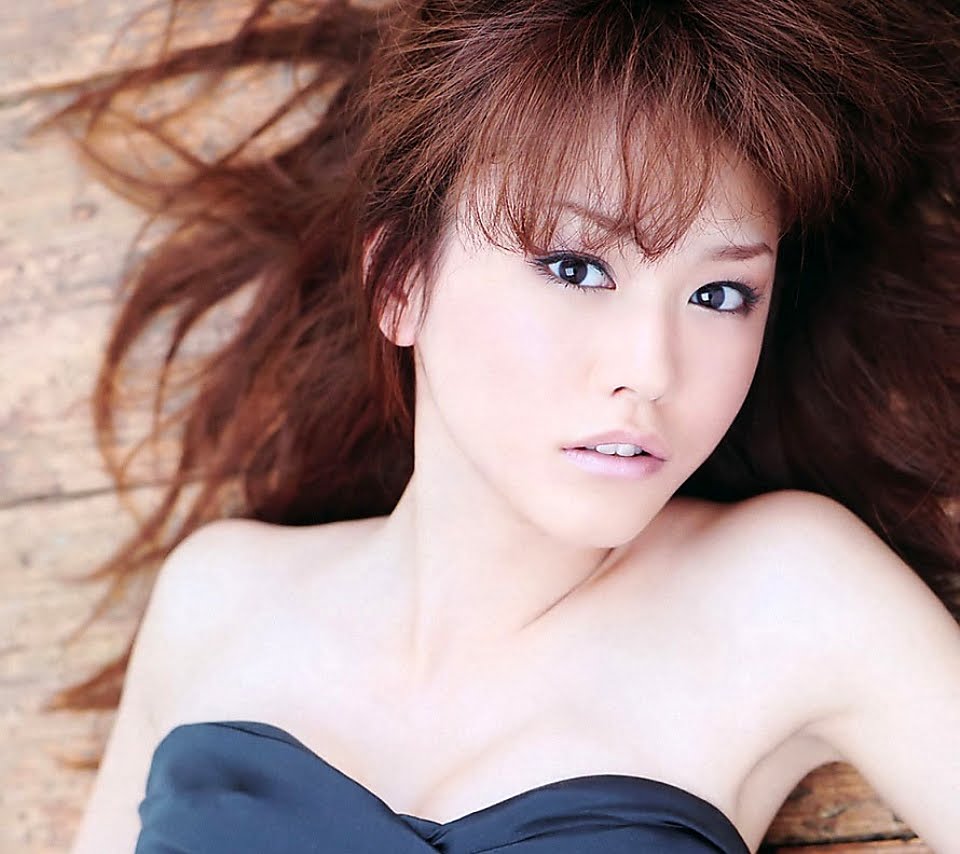 Date Of Birth: 16 December 1989

Place Of Birth: Chiba Prefecture, Japan

Height: 5'4″

Weight: 39 Kg

Profession: Actress, Model, and News Anchor
Mirei Kiritani the popular anchor for NTV's News Zero has not only appeared in films, dramas but enrolled herself in the list of 100 Most Beautiful Faces In The World by TC Candler and was in the row for several years. The beautiful model has shown her talent in several movies like Koisuru Vampire, Ace Attorney, and Heroine Disqualified and in drama Ando Lloyd: A.I. knows Love?, Gunshi Kanbei, Hell Teacher Nube. This Japnese beauty has won "Nail Queen Award" in 2014. She also played a lead role in Netflix original series 'Atelier'.
9. Mao Asada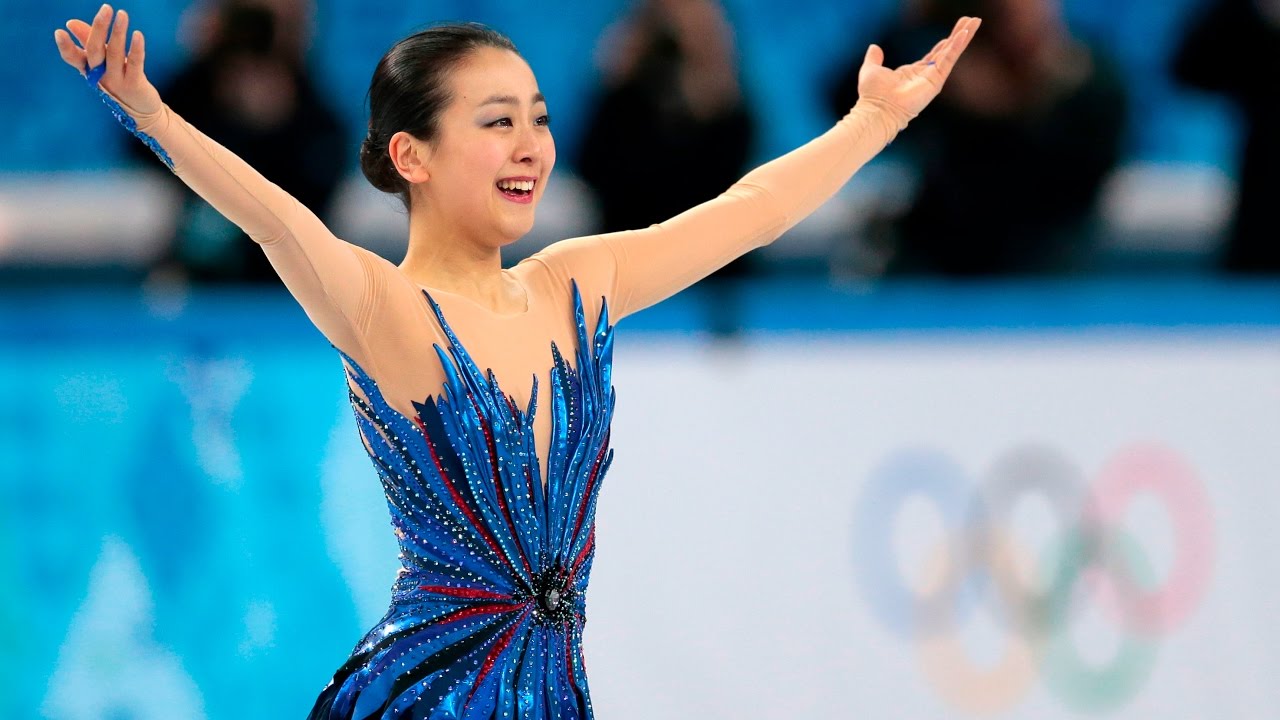 Date Of Birth: 25 September 1990

Place Of Birth: Nagoya, Aichi Prefecture, Japan

Height: 5'4″

Weight: 50 Kg

Profession: Figure Skater
Mao Asada the former prodigy is one of the highly recognized figure skaters of Japan. She is the only female figure skater who landed three triple Axel jumps in one competition. This athletic beauty is three-time World Champion and Olympic Silver medalist. She has also registered her winning records three times in Four Continent Championship and four-time in Grand Prix Final Championship. Due to her delicate artistic interpretation and international success since her teenage she established her avowal as super female figure skater of Asia.
10. Ai Fukuhara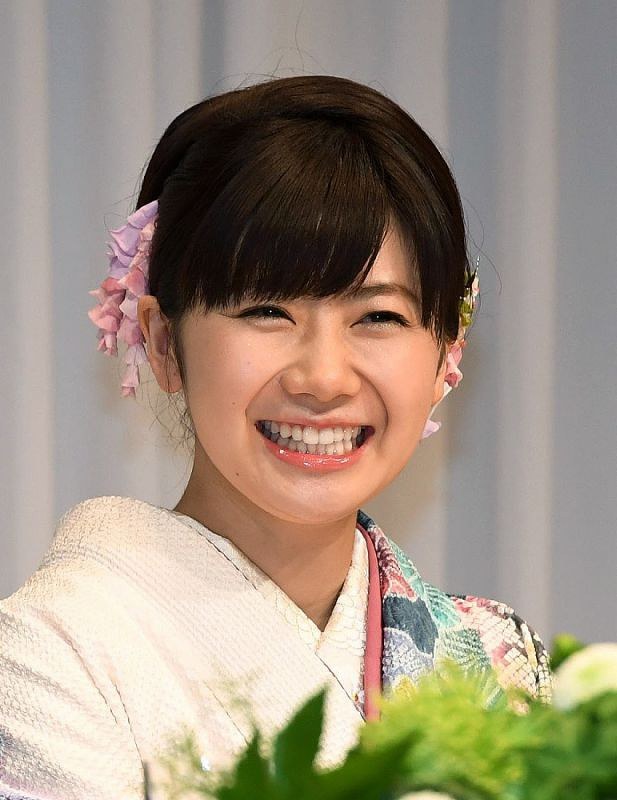 Date Of Birth: 1 November 1988

Place Of Birth: Sendai, Miyagi Prefecture, Japan

Height: 5'1″

Weight: 48 Kg

Profession: Table Tennis Player
The Olympic Medalist Ai Fukuhara is considered to be a 'child prodigy' in the field of Table Tennis. The cute little player started playing Table Tennis at the age of three and turned out to be a professional player at the age of 10. She became the youngest-ever Japenese representative for the Asian Games in 2002 at the age of 13. This Japenese Table Tennis player won Silver in 2012 Summer Olympics and Bronze in 2016 Summer Olympics.
11. Maki Horikita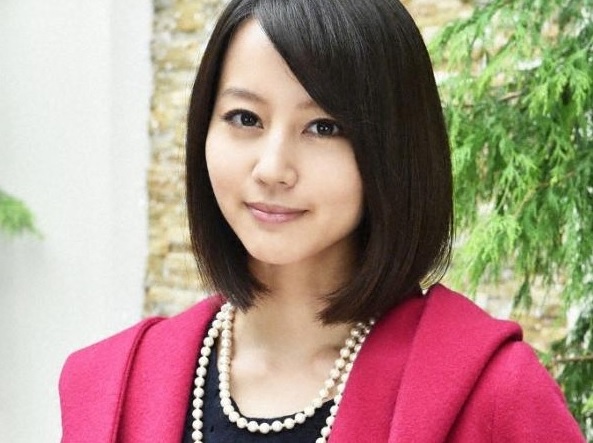 Date Of Birth: 6 October 1988

Place Of Birth: Kiyose, Tokyo, Japan

Height: 5'3″

Weight: 49 Kg

Profession: Actress and Voice Actress
This Japnese beauty is a former actress who has stared numerous Japnese television serials, dramas, television and magazines advertisements. She was a tomboy in her childhood and the eldest of the three sisters; she always liked to imitate her mother when she was younger. The cute beauty won many awards and gained applause worldwide for her dedicated work. Her performances in the films like Umechan Sensei and Nobuta Wo Produce are from her most famous roles.
12. Rio Yamashita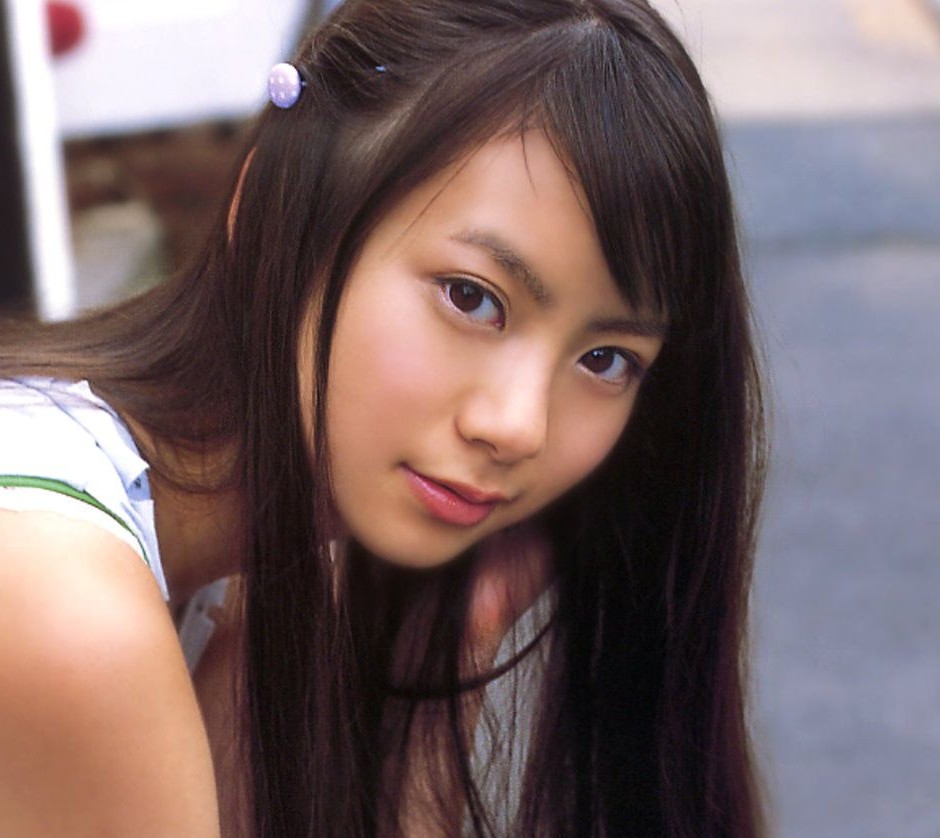 Date Of Birth: 10 October 1992

Place Of Birth: Tokushima, Tokushima Prefecture Japan

Height: 5'5″

Weight: 47 Kg

Profession: Model and Actress
The adoring model and actress decided to pursue her career as an actress when she was in elementary school; she got influenced by 'Ko Shibasaki' in the television drama 'Orange Days.' She started her career as an exclusive model for fashion magazine "Hanachu." Then her acting debut was in drama for television; she got her first leading role in a terrestrial television drama "Ai no Gekijo" 40th-anniversary programme Love Letter. She got her first biggest break in films as a leading role in the film "Someday's Dreamers."
13. Haruka Fukuhara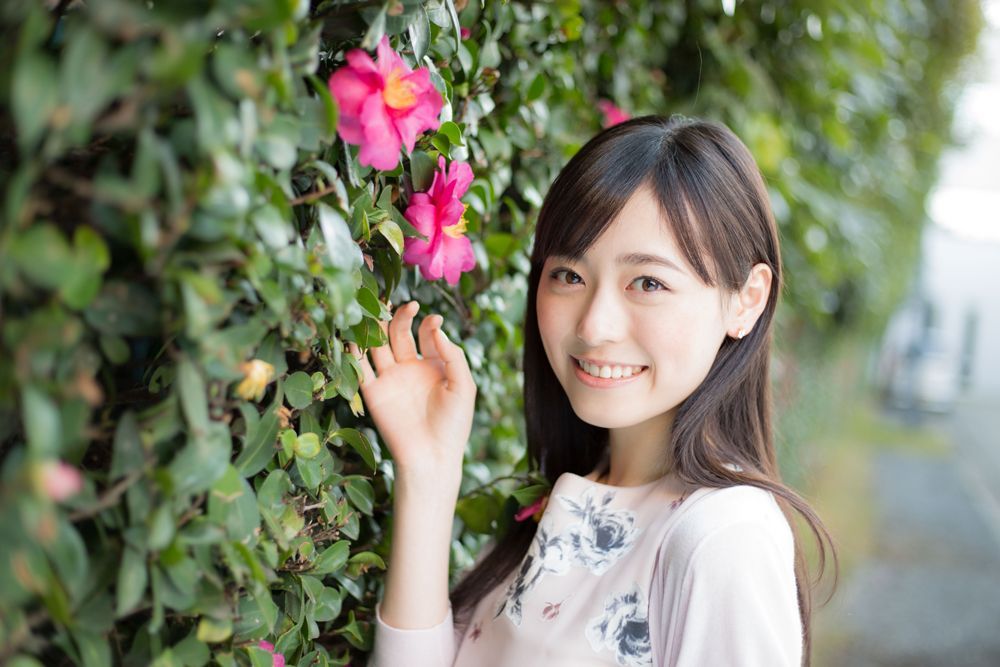 Date Of Birth: 28 August 1998

Place Of Birth: Saitama Prefecture, Japan

Height: 5'2.5″

Weight: N/A

Profession: Actress, Model, and Singer
The stunning actress stepped into the career of acting in the Entertainment Industry from her elementary school days as a child actress. Haruka plays and voices the leading role of the anime "Cookin' Idol I! My! Mine!" named 'Main Hiiragi' since 2009. And in 2012 she won Grand Prix in the 20th audition for the teen fashion magazine "Pichi Lemon." Since then she is working as working as a model and even has released many music tracks.  "Nameko No Uta" is the fifth music single title released by her which gave her fame and recognition worldwide.
14. Emi Takei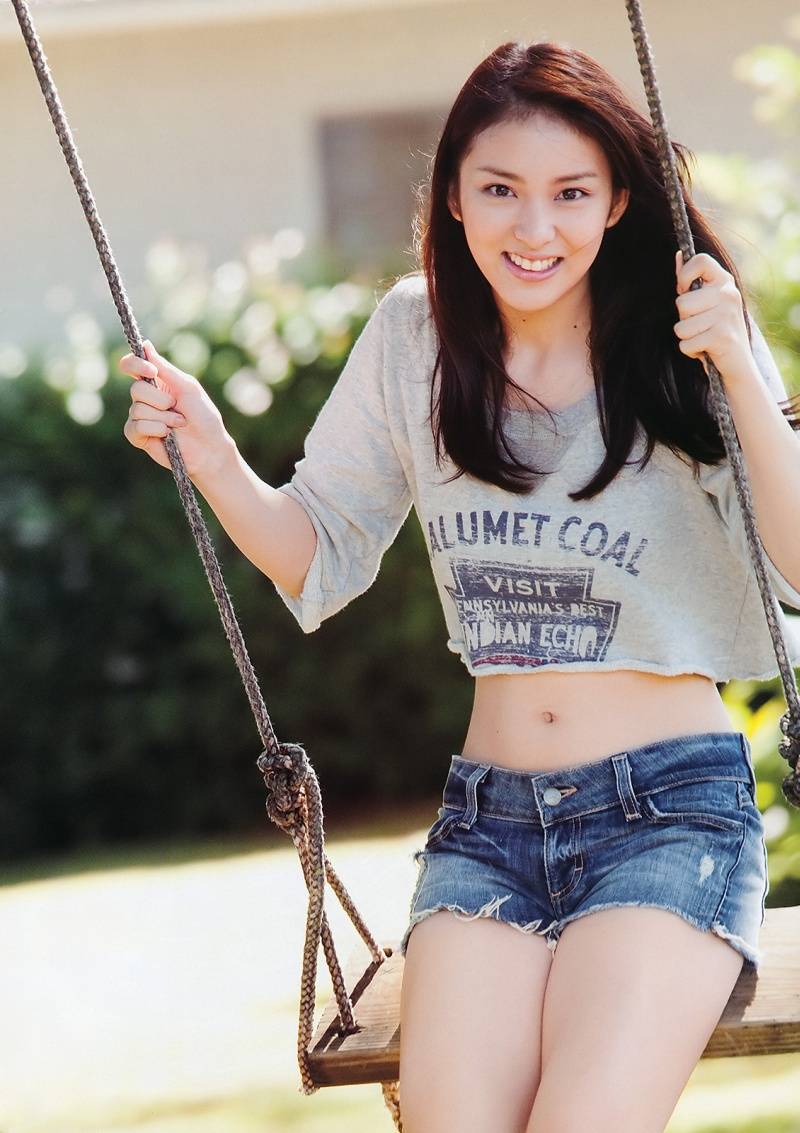 Date Of Birth: 25 December 1993

Place Of Birth: Nagoya, Aichi Prefecture, Japan

Height: 5'5″

Weight: 49 Kg

Profession: Actress, Model
The famous aspiring model in her Junior High School declared to her parents about her career to become model. During her Junior High School, she entered in 11th "Japan Bishojo Contest" and won in two categories. She worked initially as a fashion model and cover model for various issues of magazine "Seventeen." She got more famous from her roles in TV serials like "The Perfect Insider" and "The Clinic on the Sea and Liar Game."
15. Tomomi Itano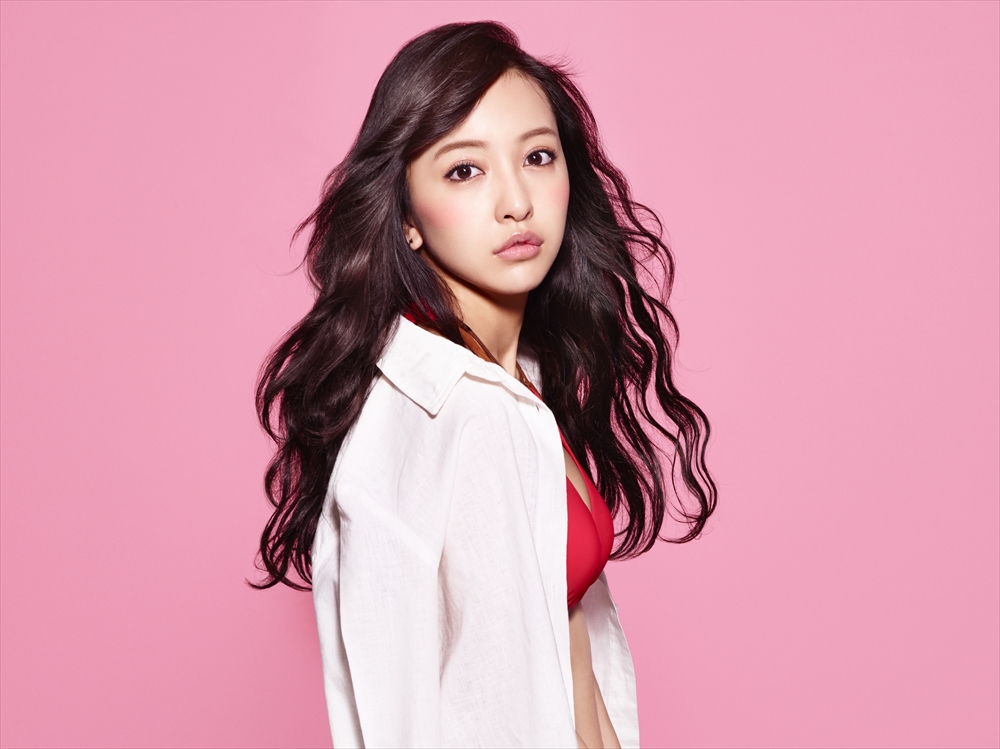 Date Of Birth: 3 July 1991

Place Of Birth: Yokohama, Kanagawa Prefecture, Japan

Height: 5'1″

Weight: 37 Kg

Profession: Actress, Singer
The bewitching Japanese girl was the former member of the Japenese idol group AKB48. In her initials, she also modeled for the fashion magazine "Cawaii". The beautiful girl also released her photo book titled "T.O.M.O.row" and played a recurring role in dramas  "Majisuka Gakuen" and in "Kamen Rider W" as a queen. The versatile actor has performed elegantly in various dramas and films. "Wanna Be Now" was her first digital single and her second single release was "Fui Ni" that appeared on number one position on the Oricon weekly chart.
16. Suzu Hirose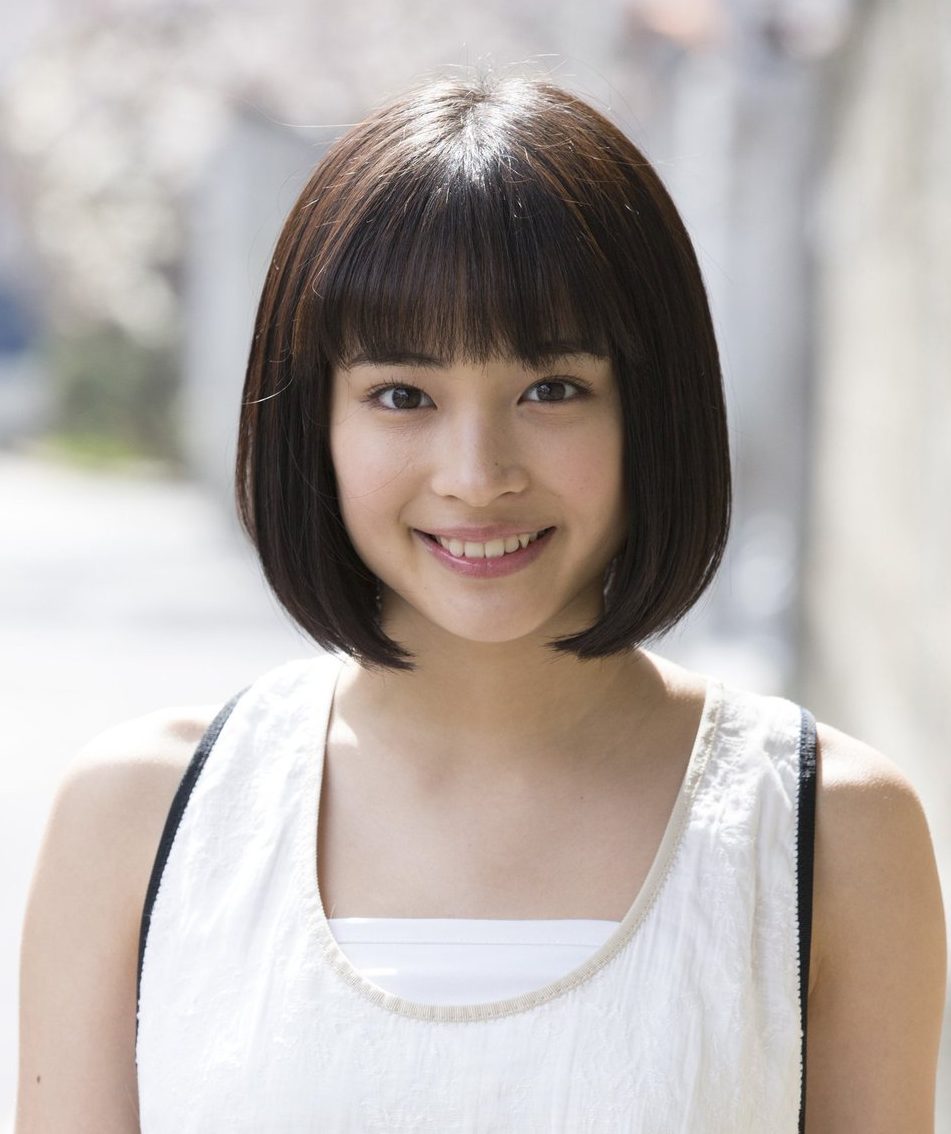 Date Of Birth: 19 June 1998

Place Of Birth: Shimizu-Ku, Shizuoka Prefecture, Japan

Height: 5'5″

Weight: 51 Kg

Profession: Model, Actress
The young Hirose is a versatile personality who appeared in television dramas, movies, advertisements and music videos. Some of her famous, works that depict her perfect model personality are Our Little Sister, Chihayafuru, Rage and Your Lie in April. The youngest beauty has achieved many awards; she won Japan Academy Award for the "Newcomer of The Year"  category, she also received "Best New Actress" award from Kinema Junpo.
17. Fumi Nikaido
Date Of Birth: 21 September 1994

Place Of Birth: Naha, Okinawa Prefecture, Japan

Height: 5'2″

Weight: 54 Kg

Profession: Actress, Model
The pretty Japanese girl started her career as a model in Naha, Okinawa and made her first film debut in "Toad's Oil." Nikaido received "Marcello Mastroianni Award" for the best young actress for her work in "Shion Sono's Himizu." This Japanese cute smile was also awarded in Venice International Film Festival and New York Asian Film Festival.
Japan is famous incredibly for its fashion sense and cute girls that are admired all over the globe for their charming looks. Do you have any favorite beauty from our list of 17 most beautiful Japenese girls, feel free to share your thoughts with us in the comment section below? Or you are enchanted by any other heart throbbing beauty of Japan don't shy to share that too!