A saree is an integral aspect of Indian lifestyle. The six-yard fabric, besides being a cultural identity, puts India at the global fashion map. With every region bringing a special touch in the form of embroidery, saree draping and work, you can only hope to have each one of them in your wardrobe! However, to make this possible, you have to travel from far-flung South Indian villages to Bihar and Assam, which is practically impossible. This is why here are top-10 saree sites online so that you can buy sarees online whenever you want, from the comforts of your home or office!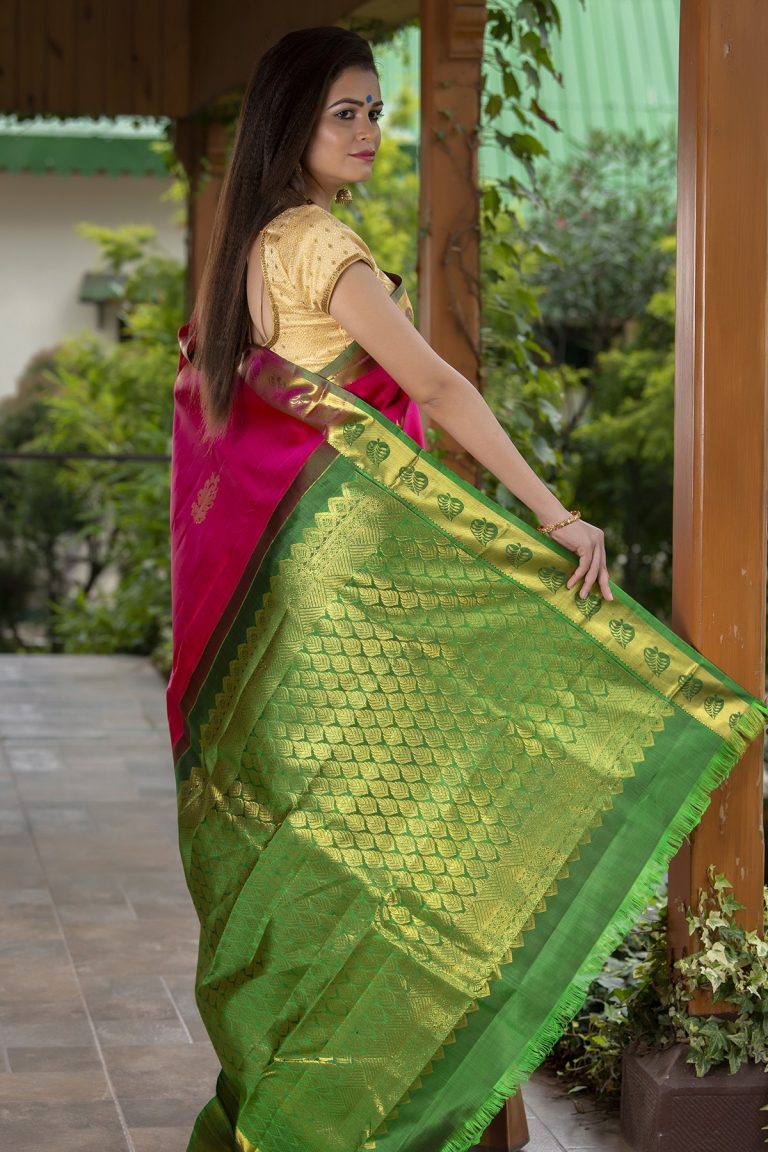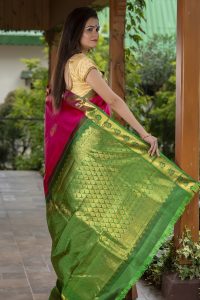 Bharatsthali: If you are looking for handloom sareesthat are authentic, Bharatsthali is your one-stop destination to buy sarees online. Unlike other online marketplaces, it is an exclusive best online saree shopping site that brings a whole range of sarees at your fingertips. A fair-price marketplace – it sources sarees from the weavers and artists directly so as to bring you the best prices, without the costs involved with the middle channels. This practice also results in direct quality control over the fabric. The Bharatsthali saree collection includes Kanjivaram, linen, raw silk, tussar silk, dharmavaram, Banarasi, chanderi and many more. Silk sarees at Bharatsthali are certified by Silk Mark India for their authenticity and purity. Browse a bit more, and you can find ajrakh, ikkat-linen, Madubani and kalamkari fabrics too. This one-stop shop is exclusively meant for sarees and handloom fabrics! So, have a go at it if you are looking for some beautiful workwear and festive wear to rise and shine!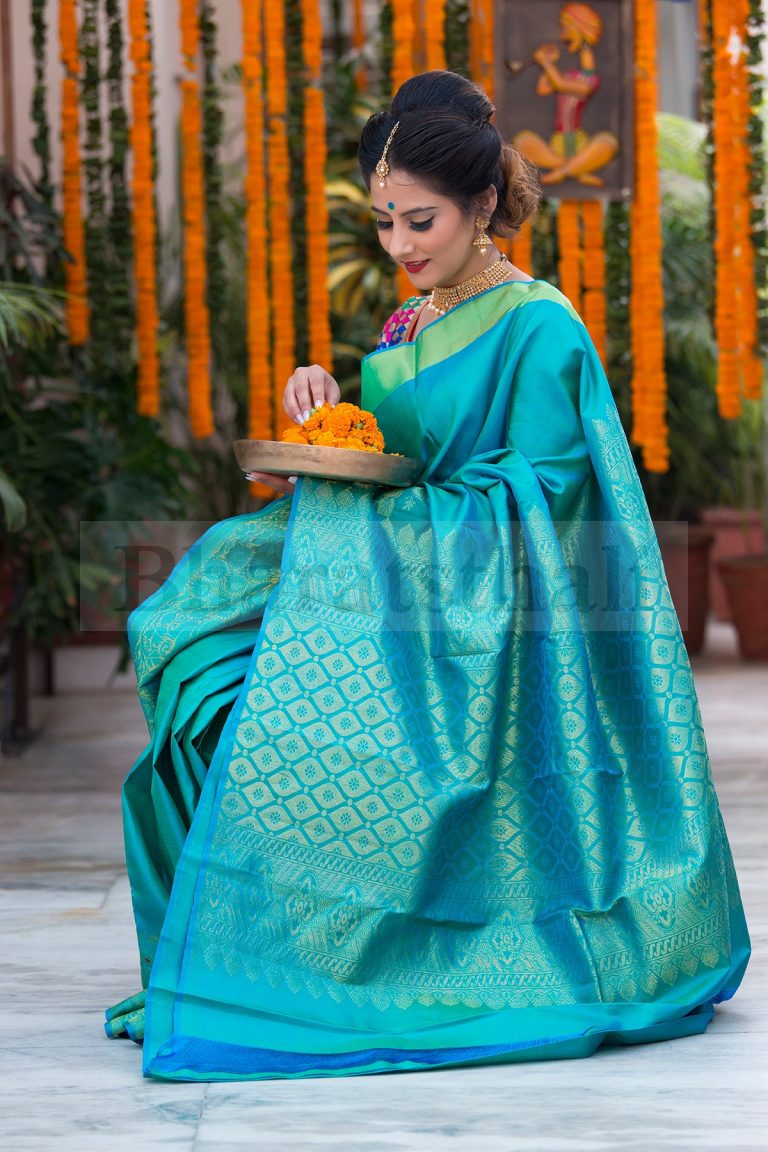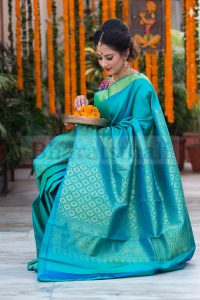 Myntra: Myntra is a leading online fashion store that brings you apparels online. If you are looking for sarees for work and special occasions.
Amazon: Amazon started with 'aapki dukan ' and a one-stop shop for everything, starting from groceries to sarees! However, their handloom collection is sourced from a couple of online stores.  
AJIO: A Reliance Jio initiative, this is an online store bringing you western wear, fusion wear and traditional ethnic wear at one place. You can find a varied range of sarees online but rarely a handloom variety kind.
ABOF: It is an Aditya Birla marketplace that brings you a range of apparels online including sarees too. Mainly workwear and fusion wear sarees form the collection here for you to see.
Utsav: Apart from Bharatsthali, this is one website that brings you a collection of sarees and fabrics. You can find here a range of regular wear and replica sarees.
Limeroad: This is one of the websites, which bring you a range of Indian ethnic wear online including sarees.
Cbazaar: At Cbazaar, you can find a range of bridal sarees and wedding sarees. It usually hosts typical Chandni Chowk bridal sarees that are heavily embellished and ornate.
Mirraw: Mirraw brings you a wide range of Indian ethnic wear online including sarees. From cotton saree to Bollywood replica drapes, you can find some variety here to browse through.  
Peach mode: Get into the shopping mode with Peach Mode. This website offers a range of sarees online including cotton, chiffon and georgette ones.
So folks, if you are looking to surprise your loved ones or want to sparkle and shine in a six-yard stunner, this list of top-10 saree sites online will come handy! Just browse through your favourite websites, order and get doorsteps delivery right away!