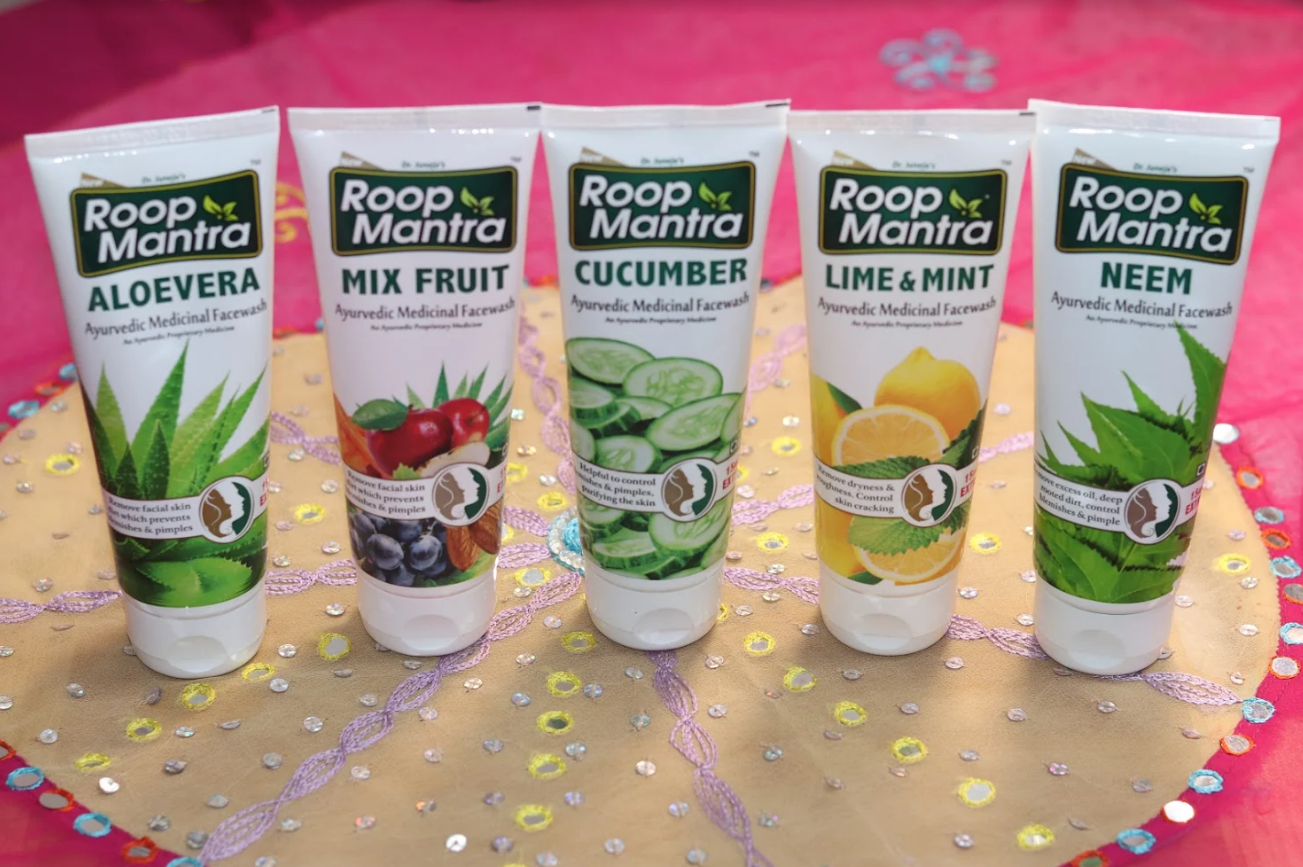 Hello! The Pretty World here I am going to share my experience with face washes particularly the products by Roop Mantra Ayurvedic Medicinal Facewash. The brand produces an Ayurvedic and herbal range of skin care products in five variants- Aloe Vera, Cucumber, Mix Fruit, Neem and Lime & Mint.
Arriving at the usage, you need to wash your face at frequent intervals in summers and monsoons to avoid stickiness and dullness on your face. But to use harsh face wash all the day would make your skin wired and rough. So I would better suggest you from my beauty kit to try natural formulas from Roop Mantra. These herbal products not only protect your skin rather revejunates the skin supples making your skin glowing radiantly.
Natural ingredients imbibed in the products are capable of providing the skin with the essential nutrients to cure pimples, blemishes and reduce wrinkles. Gel formula of face wash gives a gentle feel with mild fragrance of the specific tints. This specific range of medicinal face wash would confirmly help you out to treat your skin ailments as it did for me. You can find the type you need from my reviews of Roop Mantra Ayurvedic Medicinal Facewash.
1. Cucumber Ayurvedic Medicinal Facewash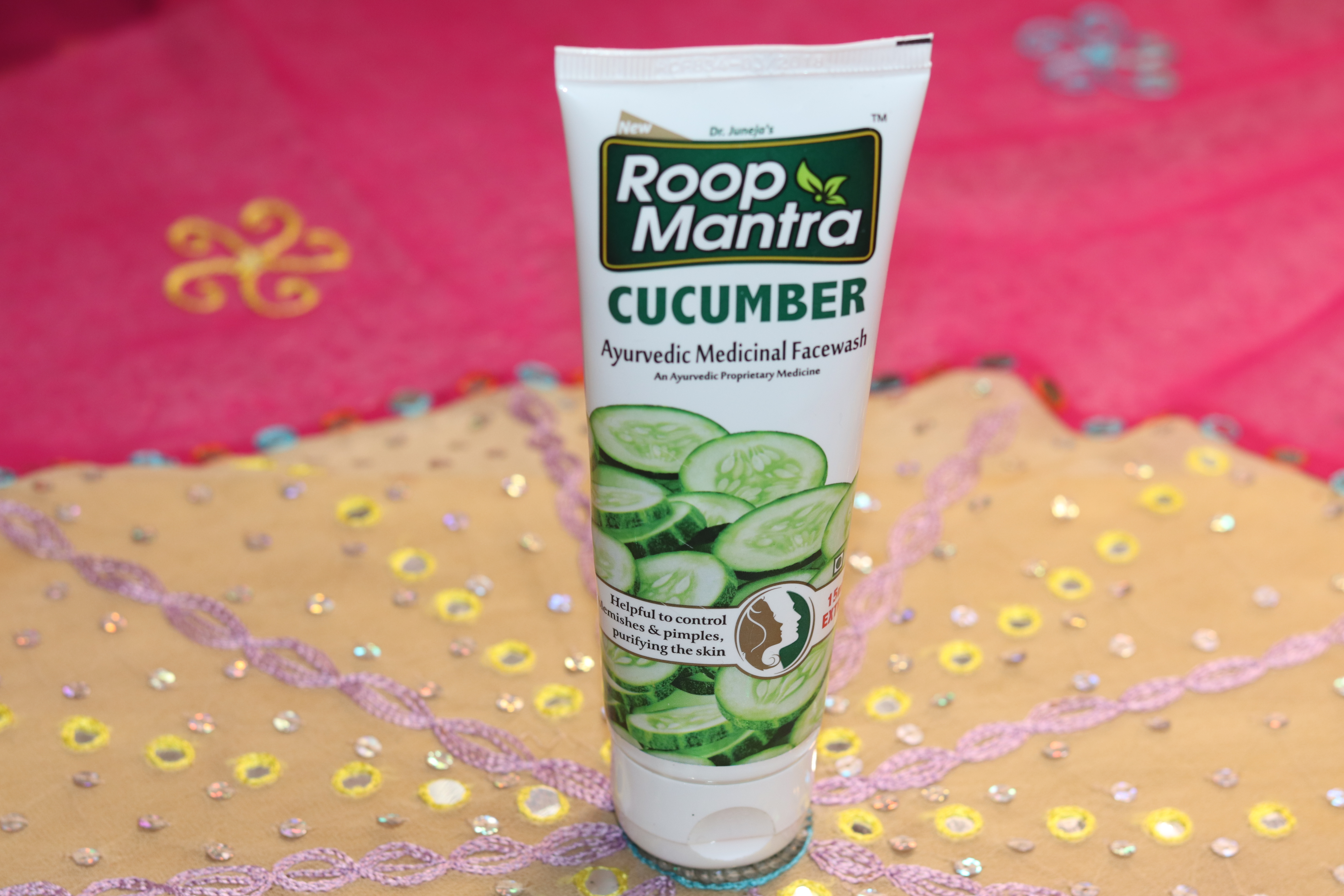 Review:
The super refreshing and healthy Cucumber Ayurvedic Medicinal Facewash comes in a pretty basic packaging. This medicinal face wash is imbibed with the enriched herbal properties of the cucumber, aloe vera, neem, pudina, kustha, lodhra, and haridra. This cucumber fragrant face wash contains beautiful red beads in the composition which dissolves on the skin upon application. The face wash is gentle on every skin type and thus keeps skin revitalizing without affecting the skin texture. It hydrates skin while keeping skin moisturized, furthermore the regular use of product deeply cleanses the skin texture by eliminating blemishes, dirt and excess oil. You can use this gentle product twice a day to get a refreshing and glowing skin naturally. The anti-oxidant, anti-microbial and antiseptic properties of the face wash make it a complete skin care for both men and women.
Benefits:
Clears facial dirt by deep cleaning.
Hydrates skin and enhances skin glow.
Controls acne and eliminates skin infection.
Reduces burning sensation.
Removes blemishes and excess oil from the skin.
Act as a natural coolant.
Price: Rs. 83/-
Beauty Ratings: ✡️ ✡️ ✡️ ✡️ ✡️ 
2. Lime & Mint Ayurvedic Medicinal Facewash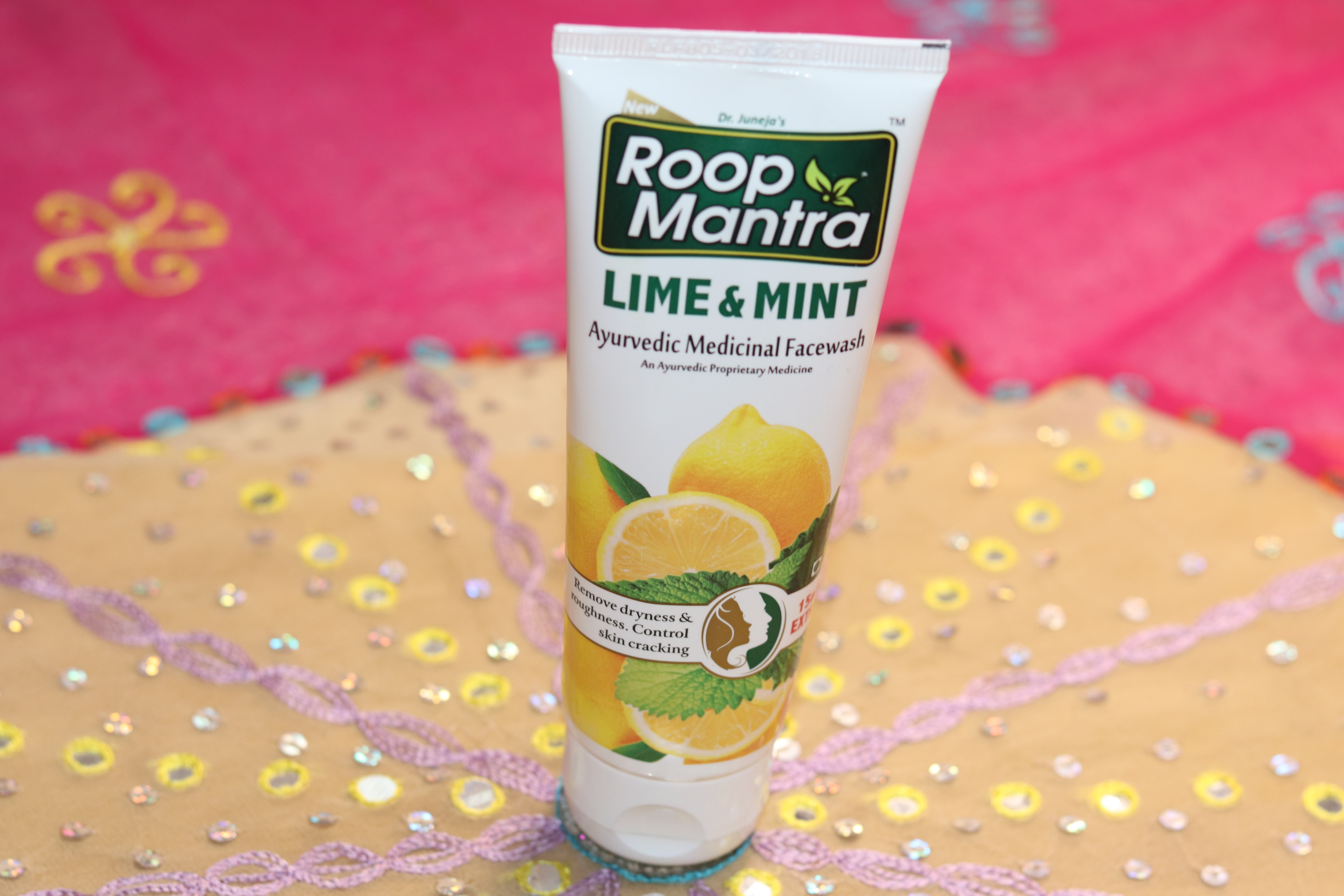 Review:
Lime & Mint Ayurvedic Medicinal Facewash comes in a normal squeeze tube with flip cap. The bright yellow colored face wash is a blend of natural extracts enriched with goodness and freshness of lime and mint. Natural herbs in the product are effective in cleansing and removing dirt, dryness, and roughness from the skin supples. The gel-based formula with fresh aroma leaves skin soft and refreshing. It's a great cleanser suitable for all skin types with enrichment of lemon fruit peel, tulsi, pudina and aloe vera which provide proper nourishment to the skin. The antibiotic properties of the product reduce blemishes & sun block effect and maintain the proper healthy texture of skin.
Benefits:
Revitalizes skin and provides the smoothening effect.
Treats acne and skin cracking.
Deals with dryness and roughness of skin.
Prevents pimples and blemishes.
Provides deep cleansing and hydrates skin.
Removes sign of premature aging.
Can be used for all skin types.
Price: Rs. 83/- 
Beauty Ratings: ✡️ ✡️ ✡️ ✡️ ✡️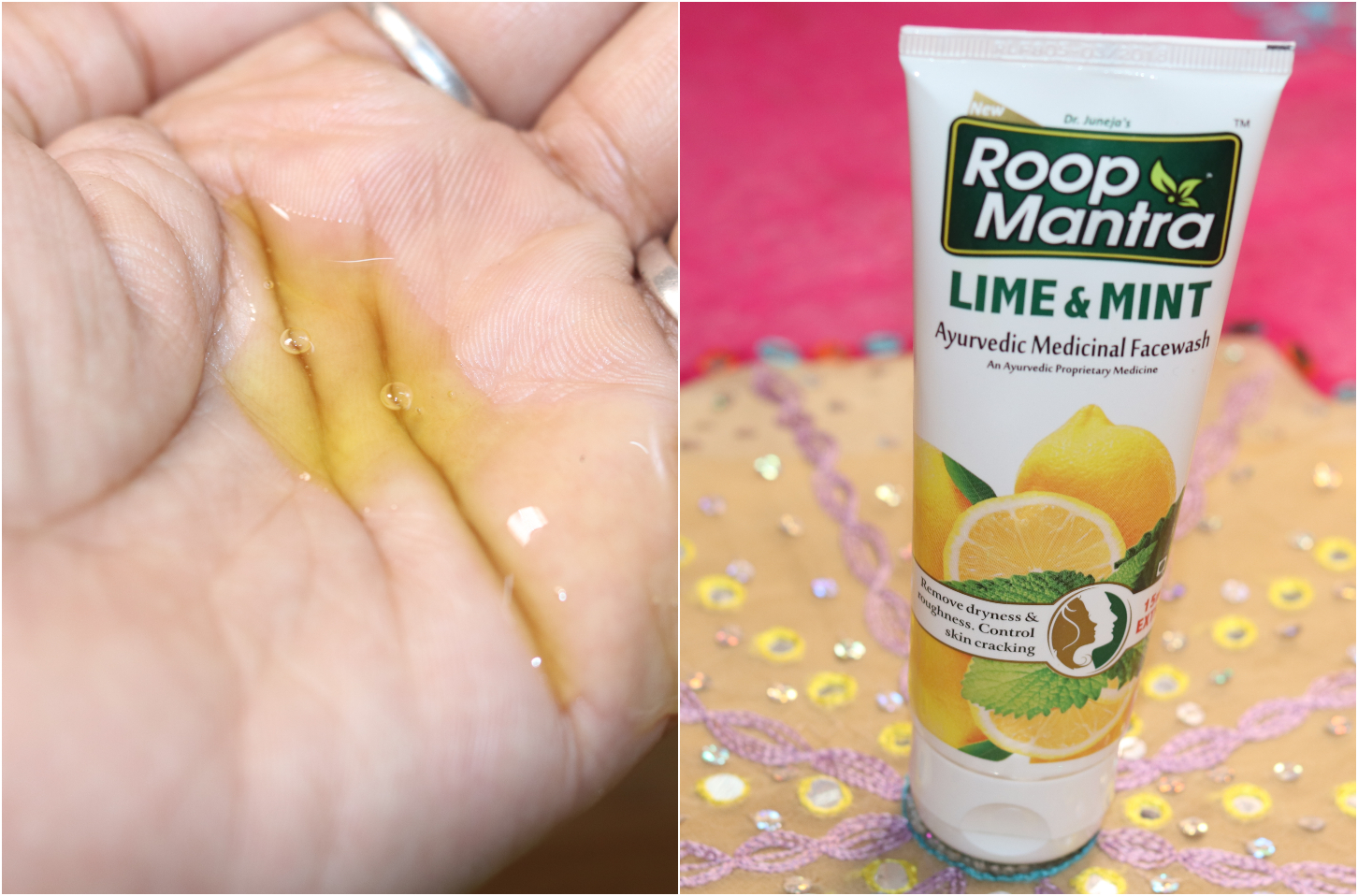 3. Mix Fruit Ayurvedic Medicinal Facewash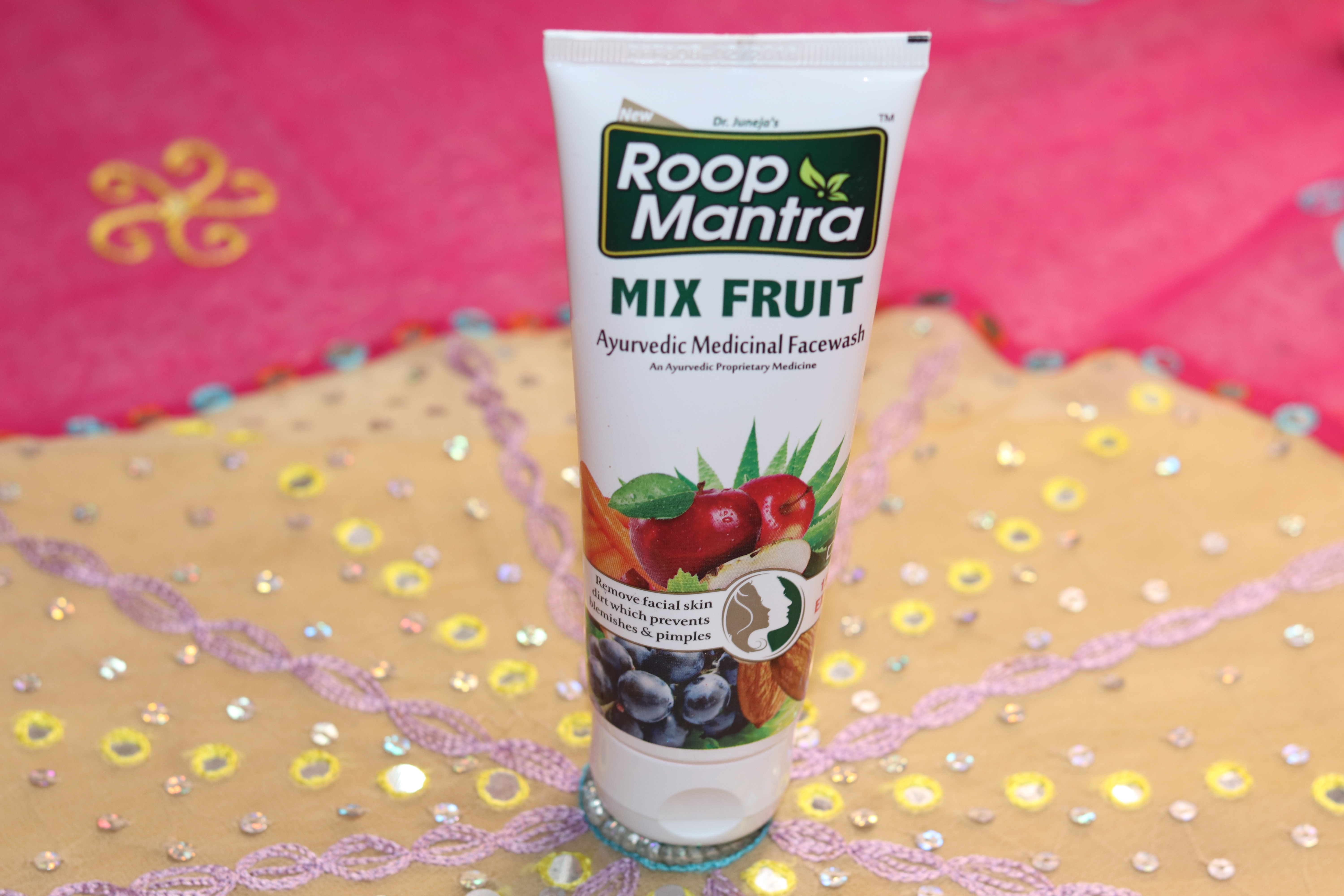 Review:
Mix Fruit the alluring name of Roop Mantra Variant attracts with its, goodness too. The medicinal face wash packed with a blend of natural fruit extracts ensures your skin to be loaded with nutrients. It constitutes the enrichment of grape seed, carrot, apple, almond and aloe vera. The formula eliminates dirt, pimples, blemishes from the skin supples making them glowy and radiant. Honestly, you would feel like fragrant soothing gel on your face everytime you use it but might get slow recovery related to pimples. Skin looks radiant and refreshing after usage of this face wash. Its suitable for all skin types.
Benefits:
Treats blemishes and pimples.
Provides deep cleansing and removes facial skin dirt.
Reduces wrinkles.
Retains skin glow.
Hydrates skin and eliminates acne.
Useful for all skin types.
Price: Rs. 83/-
Beauty Ratings: ✡️ ✡️ ✡️ ✡️ ✡️ 
4. Neem Ayurvedic Medicinal Facewash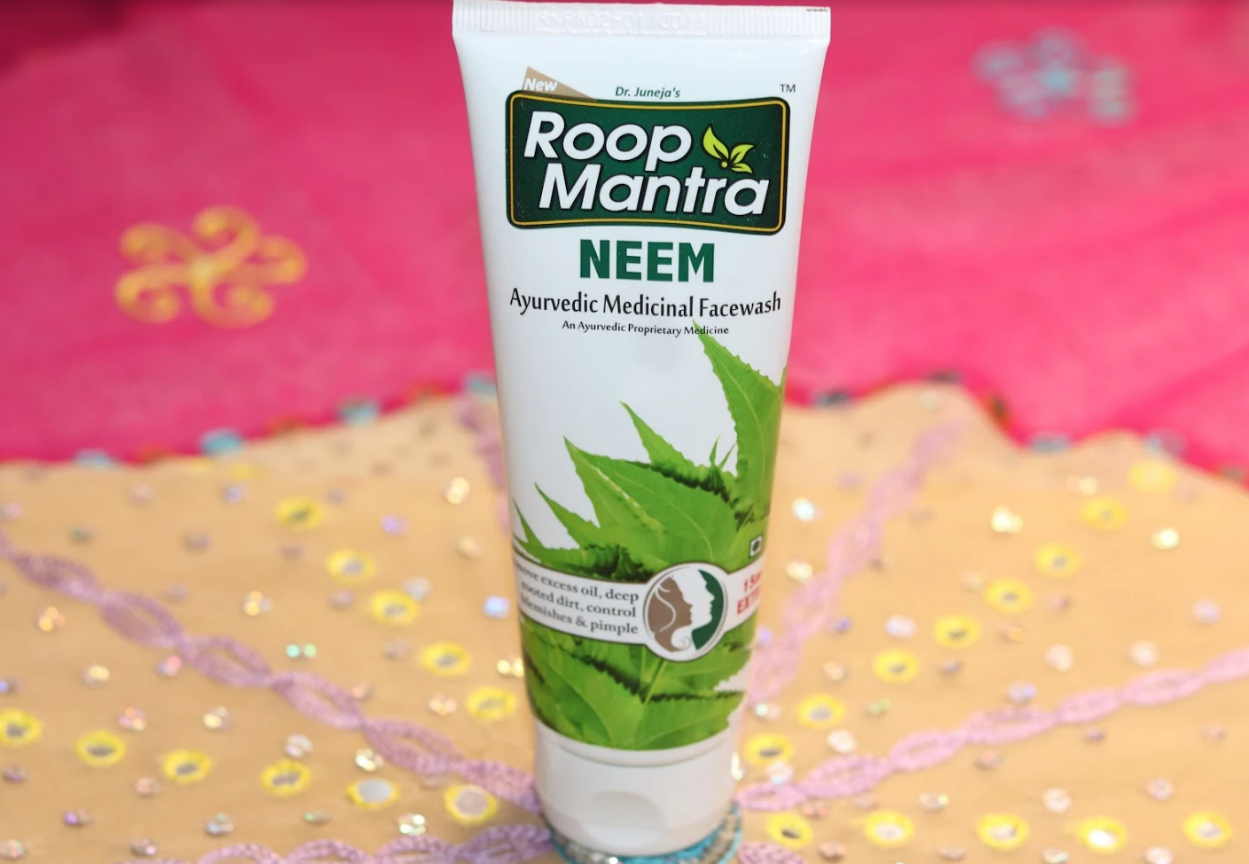 Review:
Neem the major constituent of Neem Ayurvedic Medicinal Facewash has strong anti-fungal and anti-bacterial properties. The product is enriched with the goodness of neem, tulsi, and turmeric. Since ages neem is considered to be very effective in treating pimples, acne, blemishes, and rashes. This green colored gel base formula cleanses the skin from deep within and guards it against bacteria. Regular use of the product would help you to get spotless, germ-free, glowing and flawless face naturally.
Benefits:
Have antibacterial property and treats pimple problem.
Provides deep cleansing of skin and removes excess oil.
Exfoliates skin.
Makes kin dirt and germ-free.
Cures blemishes and provides flawless skin.
Price: Rs. 83/-
Beauty Ratings: ✡️ ✡️ ✡️ ✡️ ✡️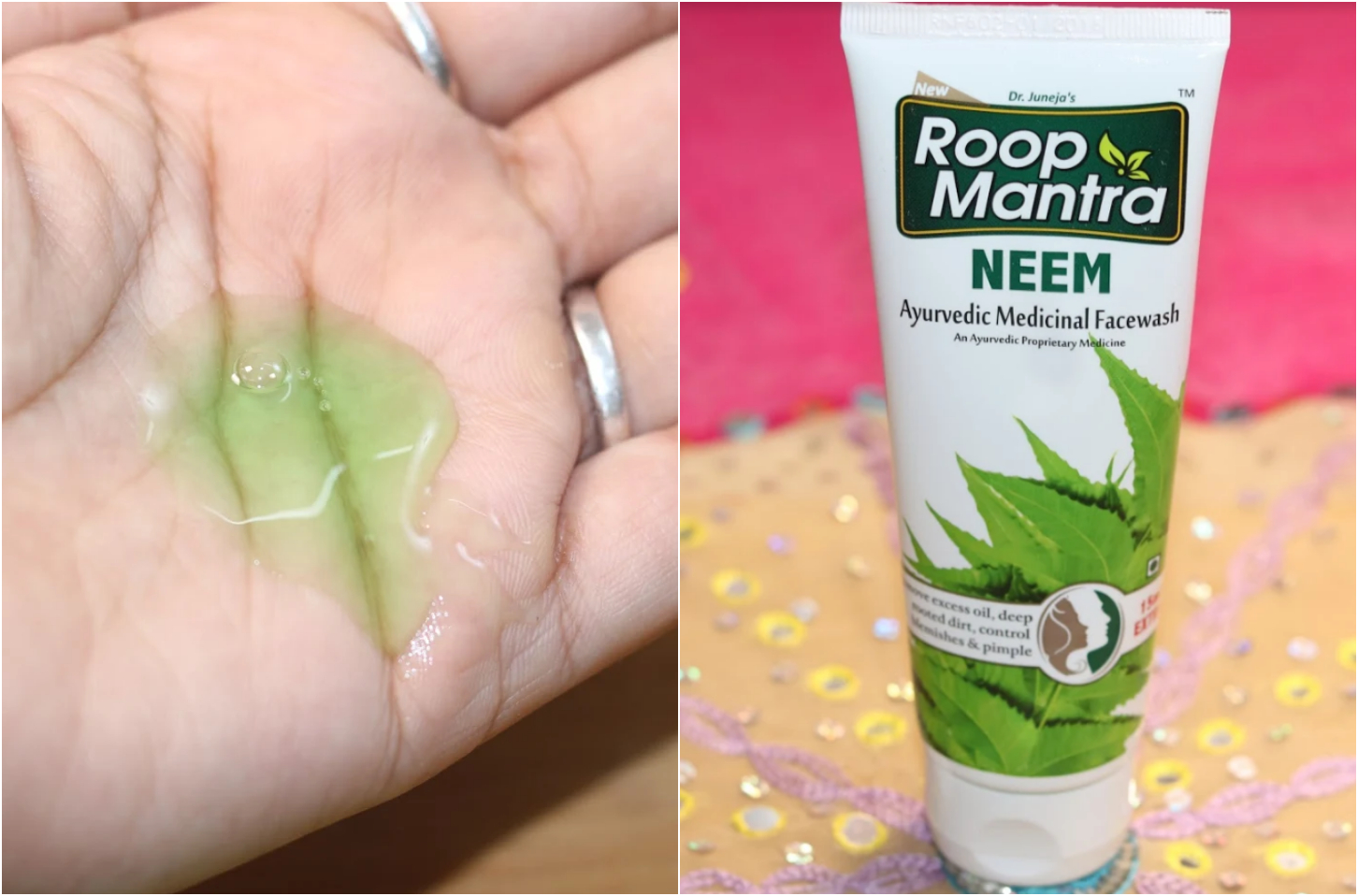 5. Aloe Vera Ayurvedic Medicinal Facewash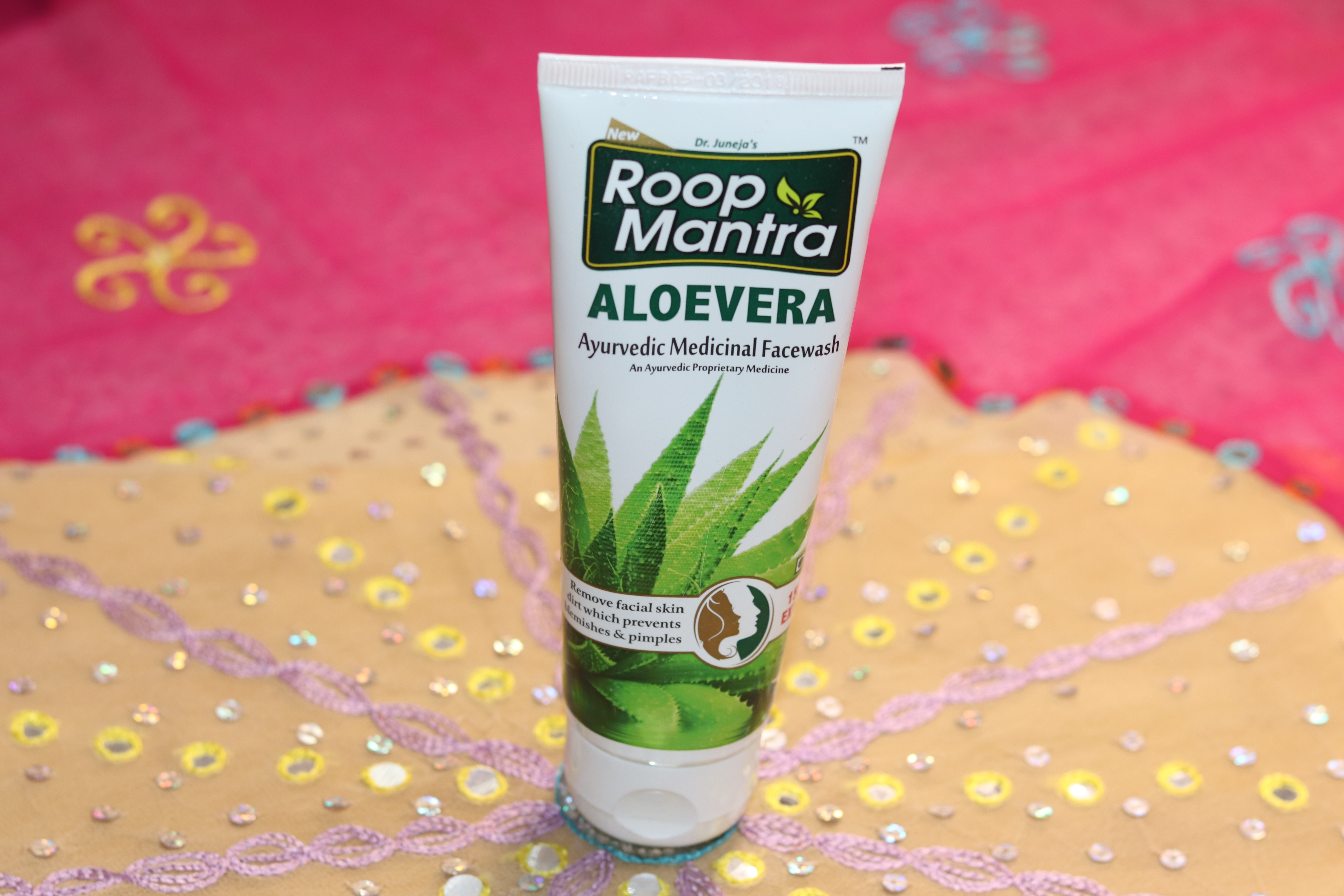 Review:
Aloe Vera Ayurvedic Medicinal Facewash has major magical constituents of aloe vera plant. Aloe vera works herbal extracts does wonder on all skin types. The soft gel formula easily rinses off debris and dirt from the skin and protects skin from oxidative damage. It moisturizes the skin along with curing blemishes, dark spots, pimples, wrinkles, blackheads and dead cells. You will have a nice experience with the face wash as it has a mild fragrance with hints of aloe vera.
Benefits:
Suitable for all skin types.
Provides deep cleansing and removes the facial dirt of the skin.
Controls bursting of pimples and acne.
Removes excess oil from the skin and treats blemishes.
Effective with all skin infections.
Diminishes wrinkles.
Reduces burning sensation and provides the natural cooling effect.
Helps in retaining the moisture level of the skin.
Price: Rs. 83/-
Beauty Ratings: ✡️ ✡️ ✡️ ✡️ ✡️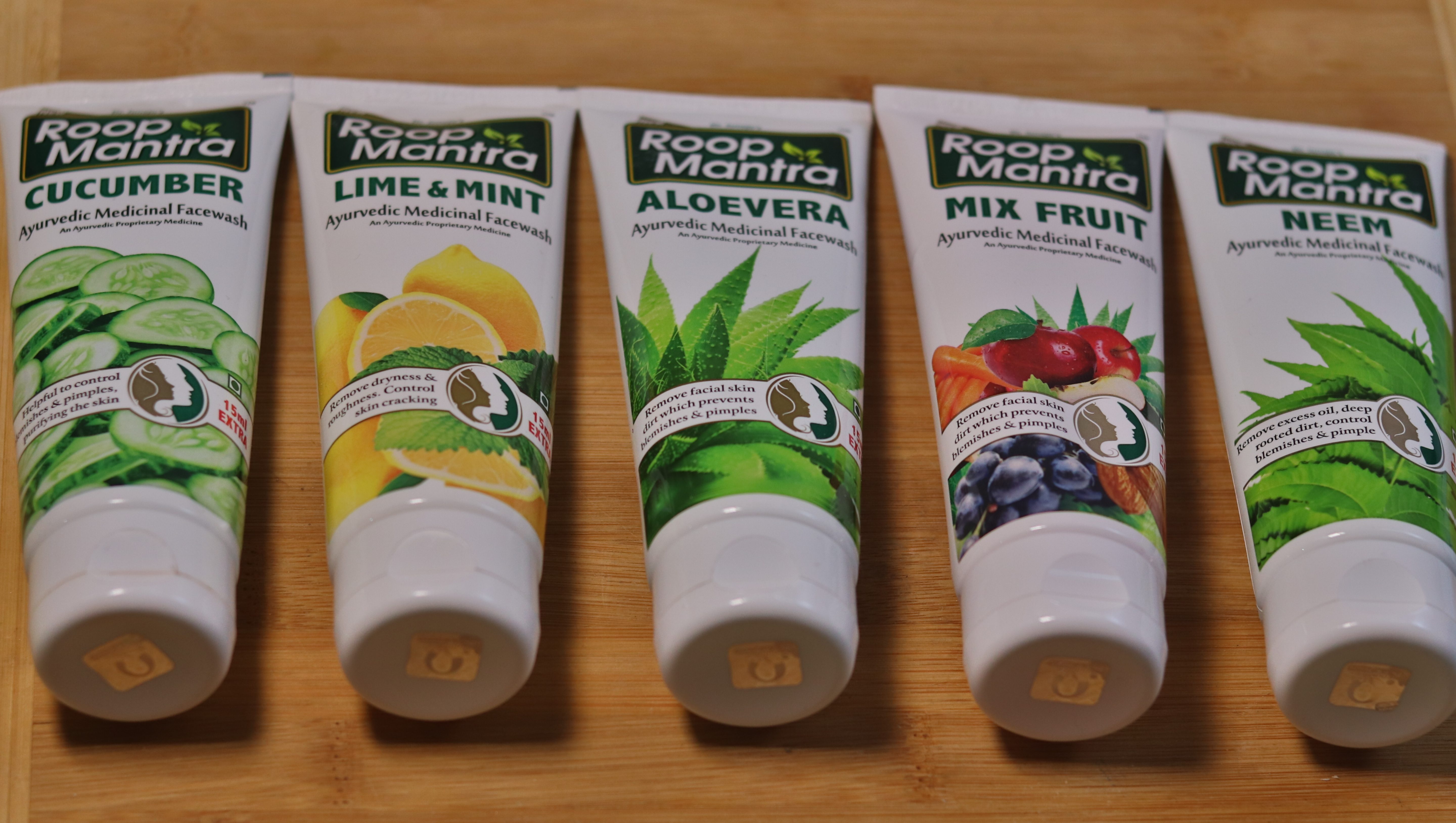 These attractive and fresh face washes with convenient packaging would work wonders for your skin supples. Roop Mantra is offering easily available and affordable range of face washes. If you are searching to try a new one for your skins beauty treatment, I think these must fit in your pocket!