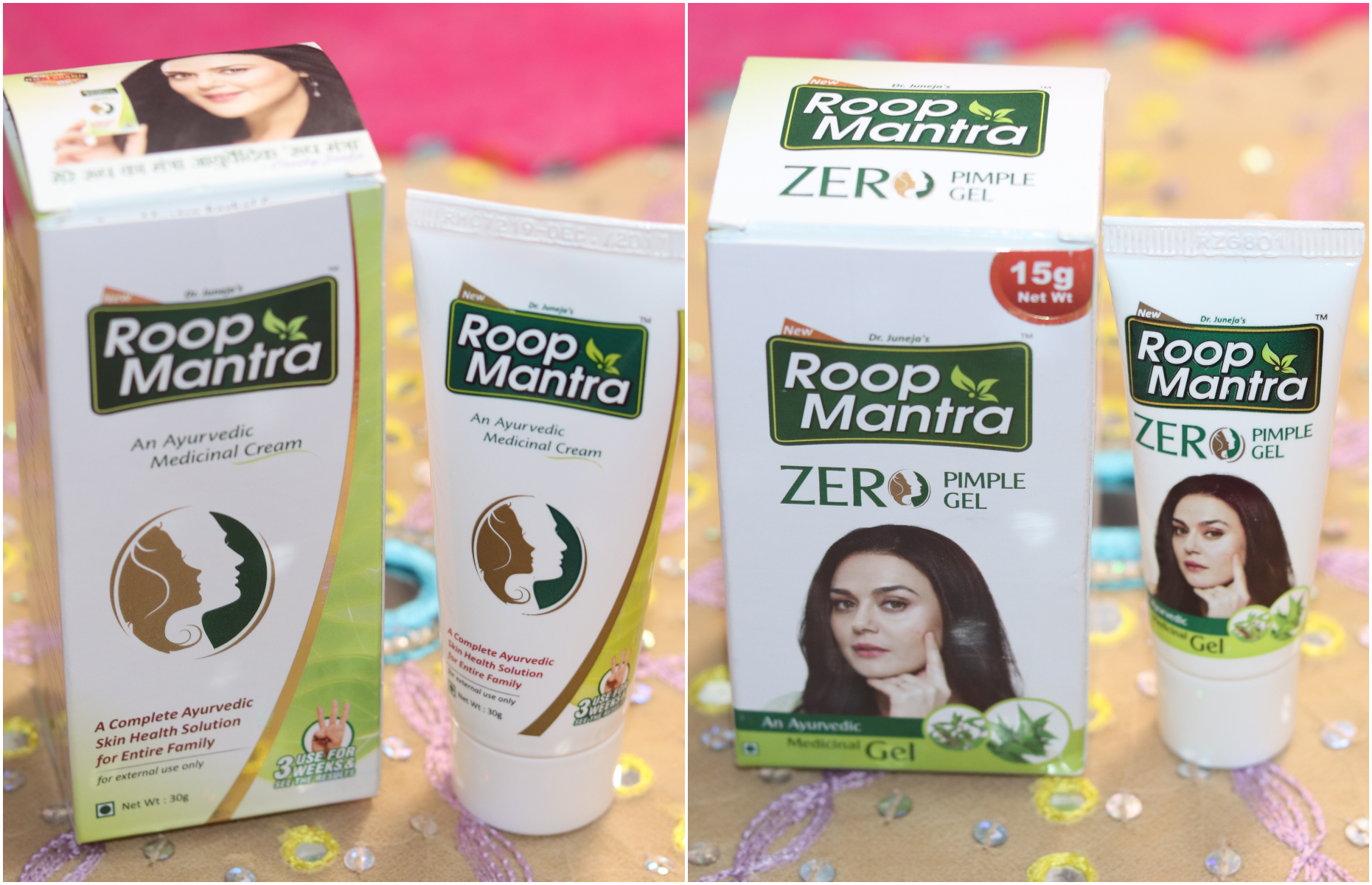 Suffering from a pimple and acne issues? Now its time to flyaway your worries of pimples, blemishes, scars, acne, and blackheads. The reason for causing these evils might be different for each type -middle age, young age, hormonal disturbance, imbalanced lifestyle or the dirty polluted environment. Sometimes your day to day tensions might gift you these ugly monsters.
Above all these try getting rid of the causes of bursting out of pimples. The most struggling part is when you are fed up by trying every new product bursting in the market to get rid of these scratchy bulbs. Now you have approached to right place guiding you to magical skin care products newly launched by Roop Mantra. The name of the product reveals its story and outcomes "Zero Pimples" yes I am talking about  "The Roop Mantras Zero Pimple Medicinal Gel". The effectual gel works well in removing pimples, scars, rashes, dead cells, and treating sunburns. Pair the use of this gel with cream twice a day that would give a miracle result with glowing, shiny and healthy skin.
The anti-fungal or anti-oxidant properties of these herbal products make them complete skin care products. The natural ingredients of Roop Mantra Zero Pimple Oil – Medicinal Gel and Roop Mantra Ayurvedic Medicinal Cream helps in removing excess oil, opens clogged pores, guards skin against sunburns, provides deep nourishment or skin tissues and all the more provides a fresh and soothing feel to the skin.
I am trying these products from few weeks got dramatic results. If you are juggling with the same problems try these but with instructions on the guide and keeping your skin texture in mind. Go ahead and know little more about the effectiveness of the products!
1. Roop Mantra Zero Pimple Oil – Medicinal Gel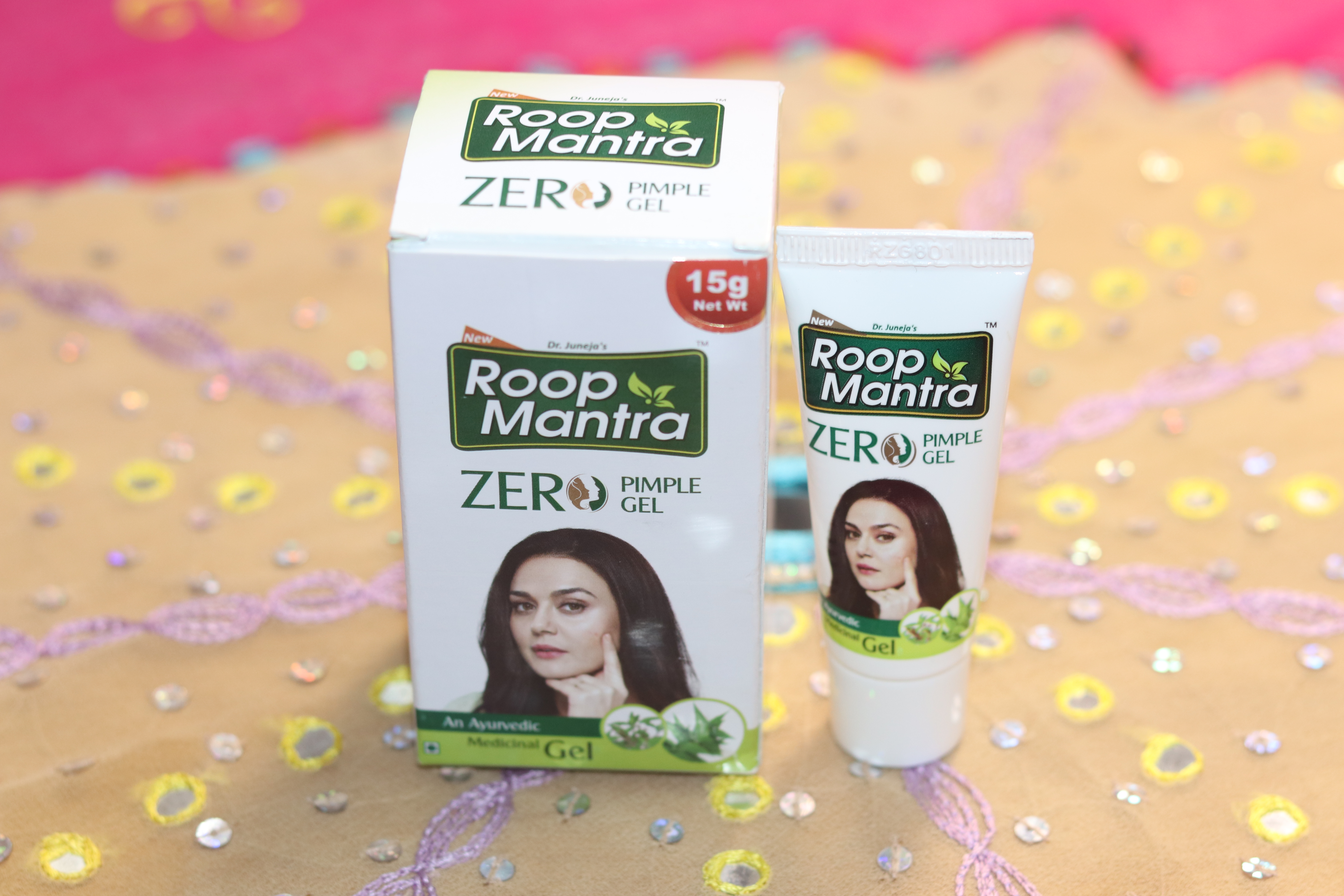 Review:
With increasing hustle and bustle in our day to day life, we need something to cure our skin ailments and guard the skin suppleness so that our skin remains always fresh and radiant. Many of the pretty women face skin problems majorly pimples and blemishes as I faced too before using this brilliant product. The eccentric blend has utilized the secrets of natural ingredients to control excessive oil secretion, remove dead cells and dirt or all that triggering to cause pimple problem. The gel with its antifungal, antiseptic, antioxidant properties provides you with more clean, clear and healthy skin.
Roop Mantra Zero Pimple Gel is a rich composition of herbal extracts of Tea tree oil, Marigold, Lemon, Neem, Cucumber, Tulsi, Rosemary, Onion, Mentha, Aloe Vera, and Marigold that works well in curing skin problems without affecting the skin quality. Use the gel twice in a day after properly cleaning your face for effective results.
Benefits:
Removes excess oil.
Cure pimples and acne.
Opens and clears clogged pores.
Boosts blood circulation of the skin.
Effective in removing rashes, pimple marks, dark spots, and blemishes.
Treats hyperpigmentation problem.
Price: Rs 136 Net Wt 15g
Ratings: ✡️ ✡️ ✡️ ✡️ ✡️ 
2. Roop Mantra Ayurvedic Medicinal Cream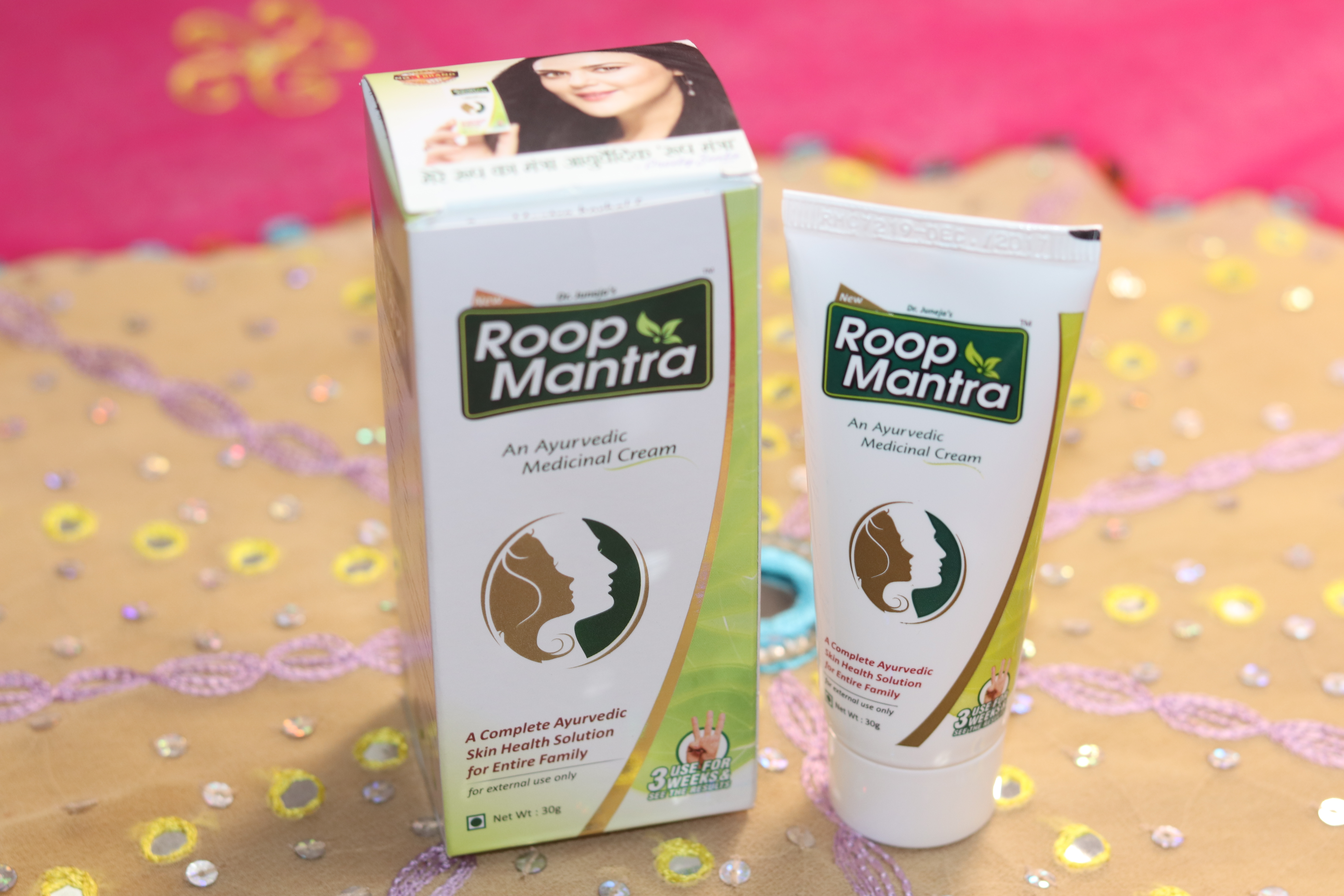 Review:
Roop Mantra Ayurvedic Medicinal Cream comes in a normal squeezy tube with a unique formulation enriched with the goodness of twelve highly effective fruits and herbs like cucumber, apple, lemon, turmeric, basil, aloe vera, Mulethi, neem, Chandan, carrot, almond, and Draksha. The presence of rich vitamins and antioxidants helps to nourish the skin making it radiant and glowy. Herbal ingredients in the blend help in maintaining the elasticity of the skin, rejuvenates skin and removes dead cells and act as a sunscreen. This cream is ideal for its rich medicinal value to be used on daily basis and does not contain any side-effects, so you can say its a complete skin care cream for both men and women.
Benefits:
Removes wrinkles, dark spots, acne, and scars.
Regenerates new cells.
Provides glowing skin.
Hydrates and rejuvenates the skin.
Makes skin naturally soft and healthy.
Reduces tanning, pimples and dark spots.
Price: Rs 136 Net Wt 60g
Ratings: ✡️ ✡️ ✡️ ✡️ ✡️ 
Roop Mantra products are formulated with the goodness of natural herbs. These fresh and attractive range products are efficacious in solving skin problems and in result provide healthy glowing skin. Roop Mantra Ayurvedic Medicinal cream and gel offers skin specific benefits and is effective in treating skin ailments, Hence choose according to your skin type!