Hey gals, If you are a great mehndi lover like me then surely once you have also faced this problem. Mehndi is a natural product that every girl prefer to apply on Indian wedding or any traditional wedding. As it color dark its own, it also disappears naturally and takes a lot of time. But sometime you need to lighten it fast and don't knows what to do. Then we are here with Easy Ways How To Remove Mehndi From Hands In One Day.
Once I had to attend two of my friends wedding within 10 days gap. As my mehndi color was dark and pattern were also fabulous but it started to fade away within a week and giving very nastly look. As heena is not parmanent, it only stays on hands for a week and start to fade away. So apply the new one I wanted henna removal tricks to remove it fast.
Here we are listing the Home Remedies How To Get Rid Of Henna, how to remove a henna tattoo in the order of preference. Hope you will try to the most easiest and suitable to you when needed.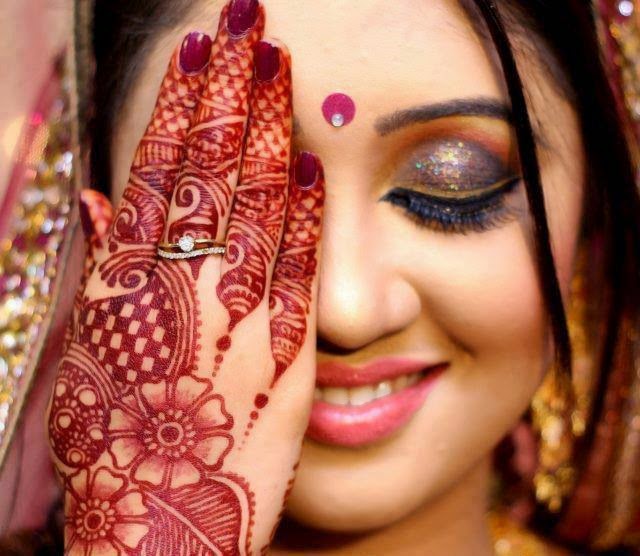 Home Remedies How To Remove Henna Instantly From Hands & Feet
If we plan to attend a wedding then mehndi is the first thing that comes in our mind but after one or two weeks it's color start to fade away. If you are a working women then this looks weird to go with hands full of mehndi and you need how to remove mehndi from hands and feet as soon as possible. As there are not any cosmetic products are available in the market to get rid of heena color. There fore you have to go with the home remedies for how to get henna off.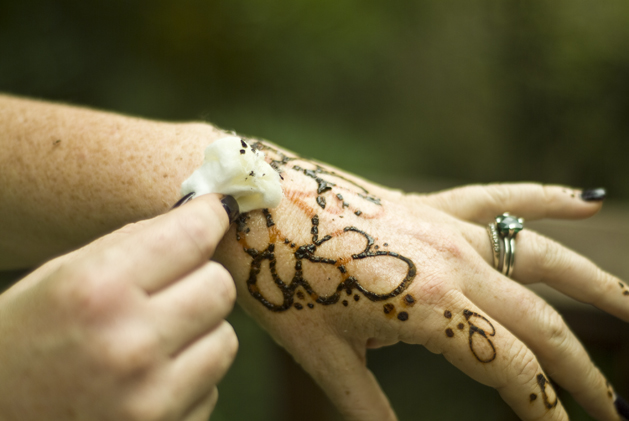 Top 13 Best Easy Ways To Get Rid Of Mehndi Color At Home
Olive Oil Therapy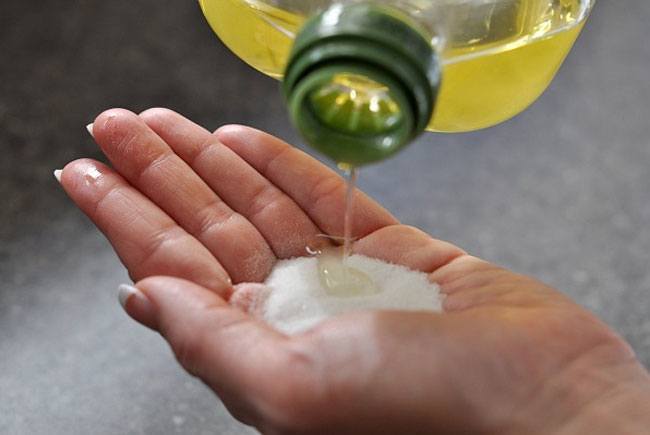 As olive oil has many benefits, this is also one of them. This is the most significant method to remove heena color from hands at home. Olive oil acts as an emulsifier and this emulsifier heena color and helps to remove mehndi color from hands quickly.
Take olive oil in a bowl and add a little amount of salt into this. Dip a cotton ball into oil and apply that on hand. Leave the oil on hands for 10 minutes. Salt will speed the process to fade off mehndi color due to chlorination process. Do this process within intervals of 3-4 hours. As this is a slow process. You may not wash your hands after this process, oil will be get absorbed into hands. The best things is that to using this method to remove heena is, olive oil is a best moisturizer and this will keep hands safe.
2. Bleach It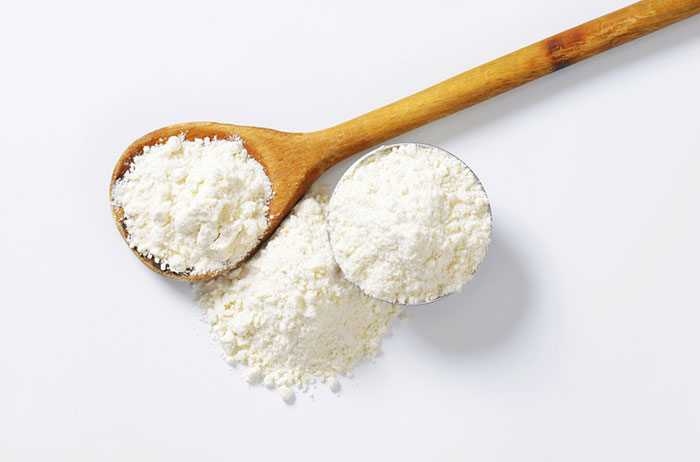 Bleach is the most effective heena removal method and this will easily be available in each girl makeup kit. Just take some regular bleach that you use on your face and mix it as per the instructions. Apply on the mehndi hands and let it dry and wash your hands.
Bleach contains abrasives that remove and nullify any colorant. That easily fade off any color as well as heena. As bleach is very harsh for skin so don't forget to apply moisturizer.
Caution: As ammonia is present in the bleach that can give irritation, itchy sensation, burning or some other allergic reaction. Therefore, take a patch test on a little area before applying on whole palm. Wait for some time, if it is fine then go through the process. Put your hands away when applying bleach on hands. Avoid sun exposer just after applying bleach.
3. Lemon juice And Baking Soda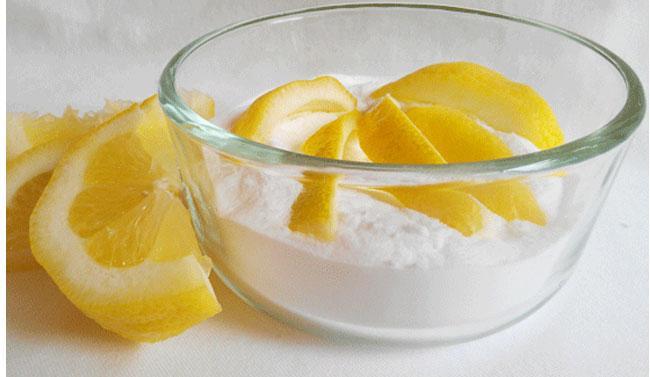 Baking soda is used to solve many problems as this is also one of them. Make a thick paste of baking soda and lemon and apply all over the hands. Let it be dry for 10-15 minutes. Rub the hands in circular motion and wash it off with water. As this process will become your hands dry and harsh so try to use another options first. Applying moisturizer on hands is necessary after this process. Baking soda and lime both works as bleaching agent.
4. Toothpaste Works Magically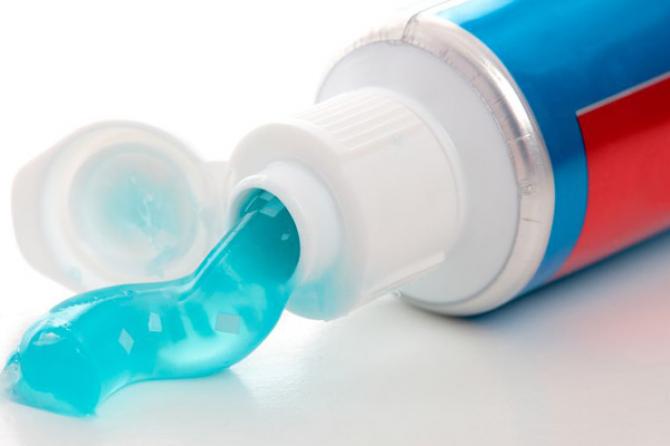 Hey guys, don't be shocked as toothpaste clean your teeth so this will also clean mehndi color also. Toothpaste has abrasives and detergents that used to remove stains and this will also fade off heena color. Tooth paste works as cleaning agent, it also used to clean jewellery and to remove stubborn stain. Just squeeze toothpaste and spread it over hands. Rub your hands together to lighten heena color. You can also try this method within interval of 2-3 hours.
5. Soak In Salt Water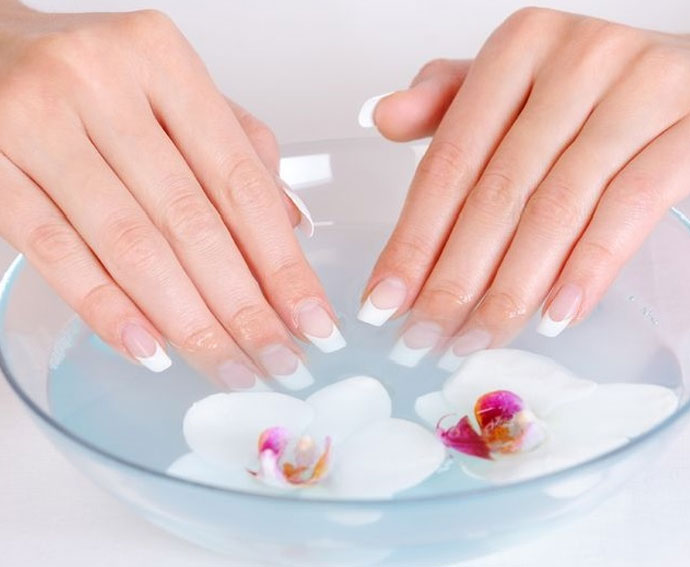 Salt water is the easiest and best way to remove heena color. Due to chlorine present in salt works best to fade off mehndi color. This also remove impurities and pain. Take a bowl and mix sea salt and lukewarm water. Soak hands for about 30 minutes and dry hands after that. Long duration of hands soaking in water make hands dry and shrivel. keep hands moisturize. Repeat this process until heena color fade off.
6. Hair Conditioners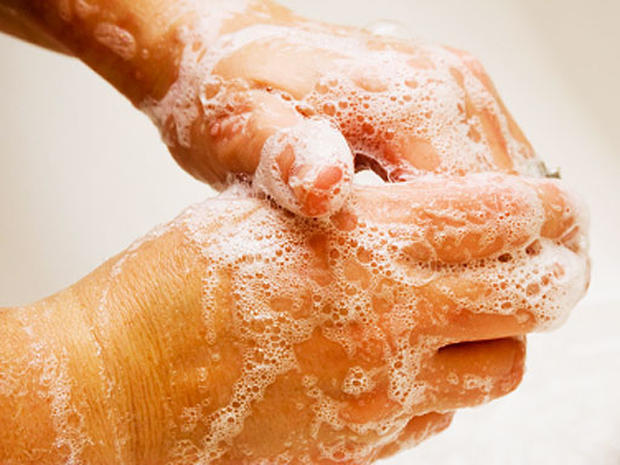 Hair conditioners are also used to remove heena tattoo. Pour some hair conditioner on hands and rub hands well and wash it. It works best but makes the hands dry. So make sure to apply moisturizer while use this method to remove heena color from hands. You can repeat this process twice in a day to fast result.
7. Scrub Also Works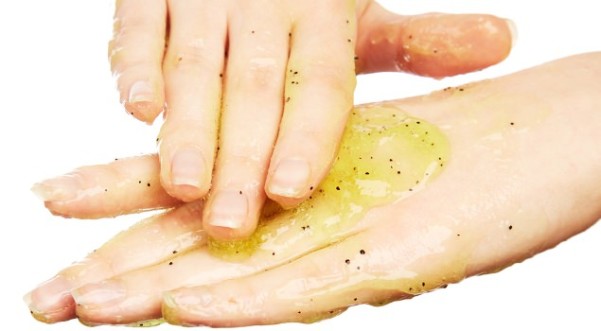 If you are searching ways to remove heena from hands then this will be the best idea for you. Take face scrub from your makeup kit and gently massage this on your hands. Exfoliator will work to remove heena color. Do until mehndi color fades off. This will not only remove mehndi stains but also this will remove dead skin from hands.
8. Chlorine Method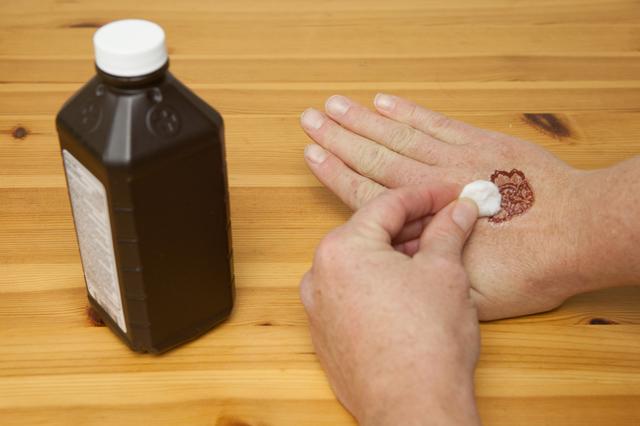 This is also very quick and effect way to remove heena from hands. You will be thinking that to apply chlorine on hands will be harsh way for hands but follow when you wants result very fast. Just purchase chlorine water from any medical store. Add few drops of chlorine into lukewarm water. Soak your hands into this for 5 minutes and you will see the magical effects.
This method will not require to repeat. Just have a patch test before soaking hands in chlorine water. Make sure your hands are moisturized after this.
9. Hydrogen Peroxide Method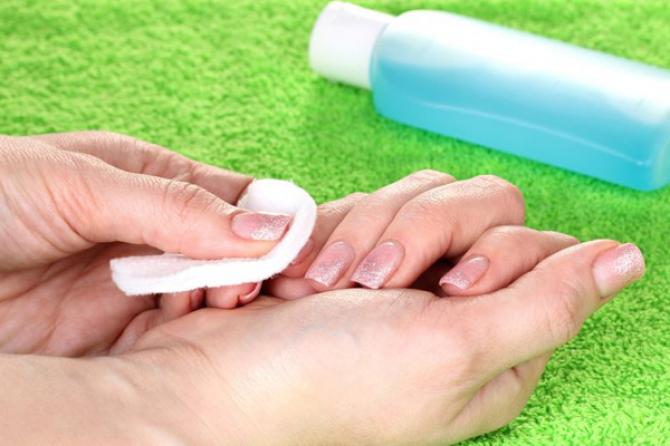 This is a non-toxic and mild liquid that you will get from any chemist shop. You will see the immediate effects of using this method but use only once this method. Hydrogen Peroxide includes bleaching agent that works better for this. It can give iching or irritation on hands so this will better to take patch test before applying this.
Take a cotton ball and dip into hydrogen peroxide and gently rub on hands. Leave it for few minutes and let the hands wash off and you will notice the instant result.
10. Clean With Antiseptic Soap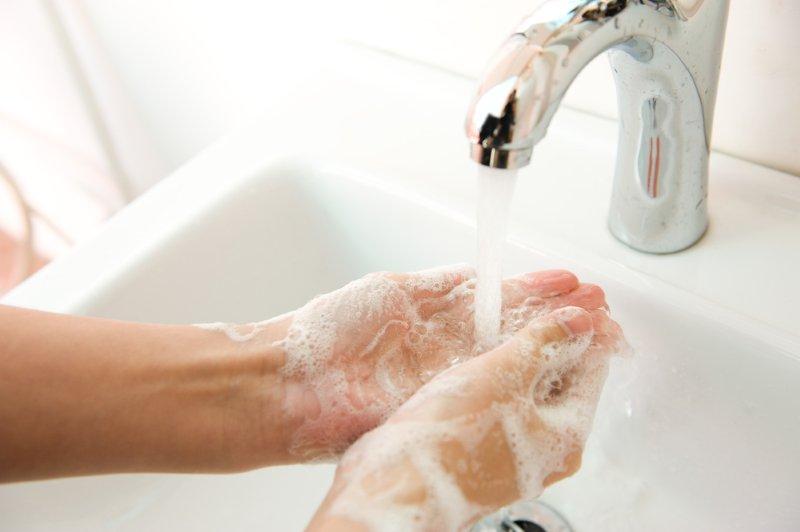 Wash hands more than 10-12 times a day with an antiseptic soap will help you to remove heena color. Excessive washing can make your hands dry so use a good moisturizer every time.
11. Swimming Don't Be Shocked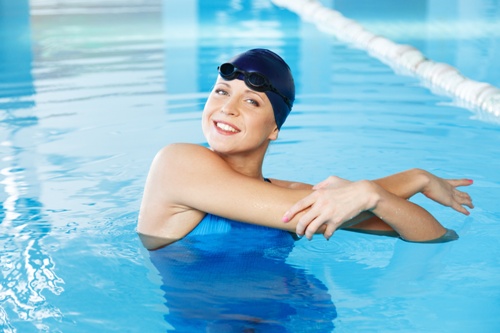 You will be getting shocked that how anyone can remove heena color from hands by swimming. Pool water contains chlorine into it which works to remove mehndi color from hands. If you like to swim then you need to give any extra efforts.
12. Rinse With Warm Water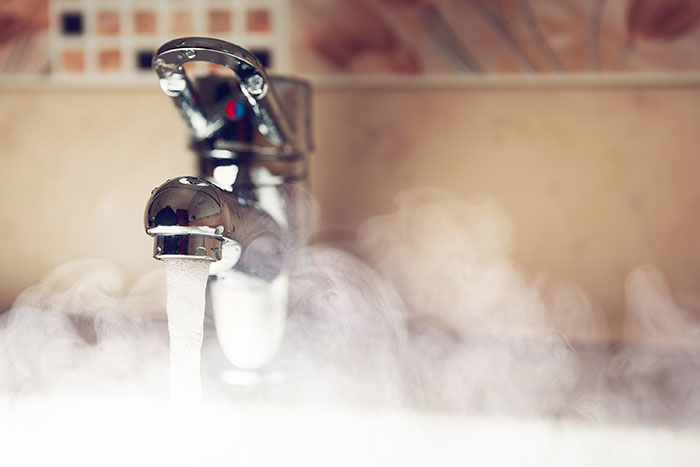 This is the best and natural way also for how to remove henna tattoo. Warm water is also give relief from pain as well as to remove heena. Simply wash your hands as much time as you want.
13. Lemon Juice Method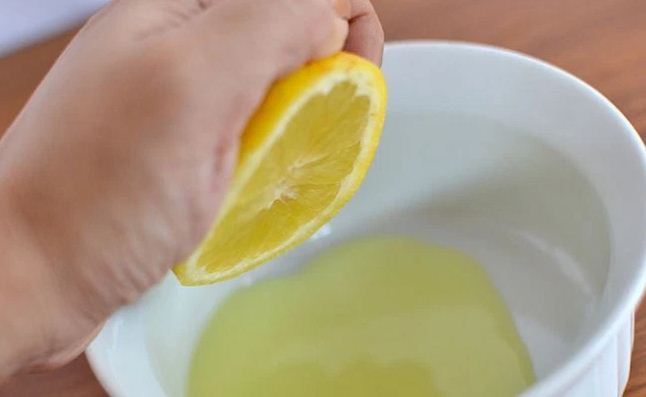 Lemon is also used as cleaning agent to remove heena color from hands. There are two ways to follow this method. Either you soak your hands in water and take a two thin slice of lemon and rub it on your hands or you just squeeze the lemon juice into a bowl and add lukewarm water and soak hands into it. For best result use this technique once or twice in a day.
How To Remove Mehndi From Nails
As to remove heena from nails is more difficult process than to fade off from hands. All the above given methods will work to remove heena from nails also. But they will not remove properly heena from hands, just help to enlighten it. Otherwise you can apply a dark color nail paint to hide mehendi color from nails.
Before applying any one of the trick to remove heena color. You just take a patch test to check this will suit to your skin or not. Now you have known about all the methods how to remove henna fast. Now it's a time to give them a try how to fade heena color. Let's try and share with us which works better and also share if you know some other methods.