NATURAL BEAUTY – the quality of being pleasing, especially to look at someone that gives great pleasure. To enhance one's beauty people try to look attractive using makeups and treatments. To be a focal point clean & clear skin of beautiful face adds to the good dressing sense.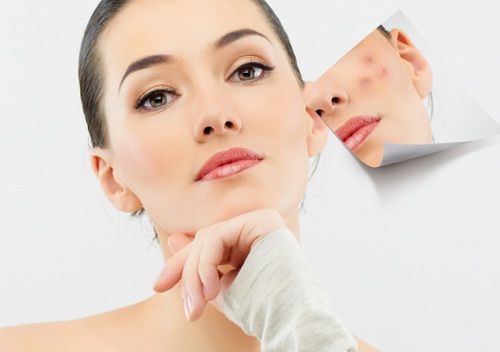 Blotch on skin or face robs one's beauty and peace too. Mostly teenagers are the sufferers because Acne Scars makes them appear less attractive repressed.
Pimples generally caused due to sebum, dirt, and sweat accumulation in sweat pores. Acne occurs while working or traveling in dusty areas as dirt accumulates resulting in ugly pimples on the beautiful face. Pimples usually occur on the face, back, shoulder and neck.
To cure pimples first we should know the causes and types of pimples. There are different types of pimples caused that grotesques our personality:-
blackheads & whiteheads
papule
cysts
acne vulgaris
The worst part of acne is they arrive without warning and leave marks. The temporary inflammation of the skin causes red and brown spots that appear right after pimple dries.
These marks can either look like dark spots, little depressions or small mountains on the skin, these marks take weeks or months to vanish.
If the marks are deeper you should be careful about that and these won't go unless treated by Dermatologist.
Some Preventions Can be Taken To Avoid Popping of Pimples
Avoid Squeezing – Poking pimples or squeezing them can spread germs or can cause skin irritation. Popping pimples means inviting more marks on your face. The best is to avoid touching your face frequently especially keep the hands away from the blotches.
Refrain Sun Exposure –
Freckles are the spots caused due to sun exposure. Even exposure of pimples to the sun can make them dark & can increase the healing span of time. To avoid freckles you must use sunscreens before going out in sun.
Avoid Over Makeups –
Overloading of makeup products on your skin can also be a cause for acne on your face. So just avoid overuse of makeup products just be natural to look beautiful as you know simplicity is the best beauty. 
Avoid Scrubbing –  
if a pimple is new than strictly avoid scrubbing the pimple area. If there is scar you can prefer scrubbing with natural products to remove dark and dead skin.
Wash your face at least twice daily, take proper nutritional diet and drink plenty of water at least 3-4 litters in a day.
WHAT TO DO TO GET RID OF PEEVING  BLOTCHES ON SKIN
There are lots of products and numeral no.of creams available in the market to cure pimples and scares. Everyone has a different kind of skin, some can adapt chemical treatment and some can not. Where skin cannot adapt to chemicals home remedies are the best solution.
Acne Scars can be treated naturally with home remedies and these home remedies do not cause any harm to skin and even are pocket-friendly.
Home Remedies To Remove Acne Marks Quickly 
Lemon Juice
Lemon juice is best known for skin lightening. Lemon has chemical constituent alpha hydroxyl acid (AHA). AHA is the common ingredient in most acne scar removing creams. It fades dark patches, freckles, spots, and scars from the skin. It heals the skin and makes the skin clean & clear looking youthful.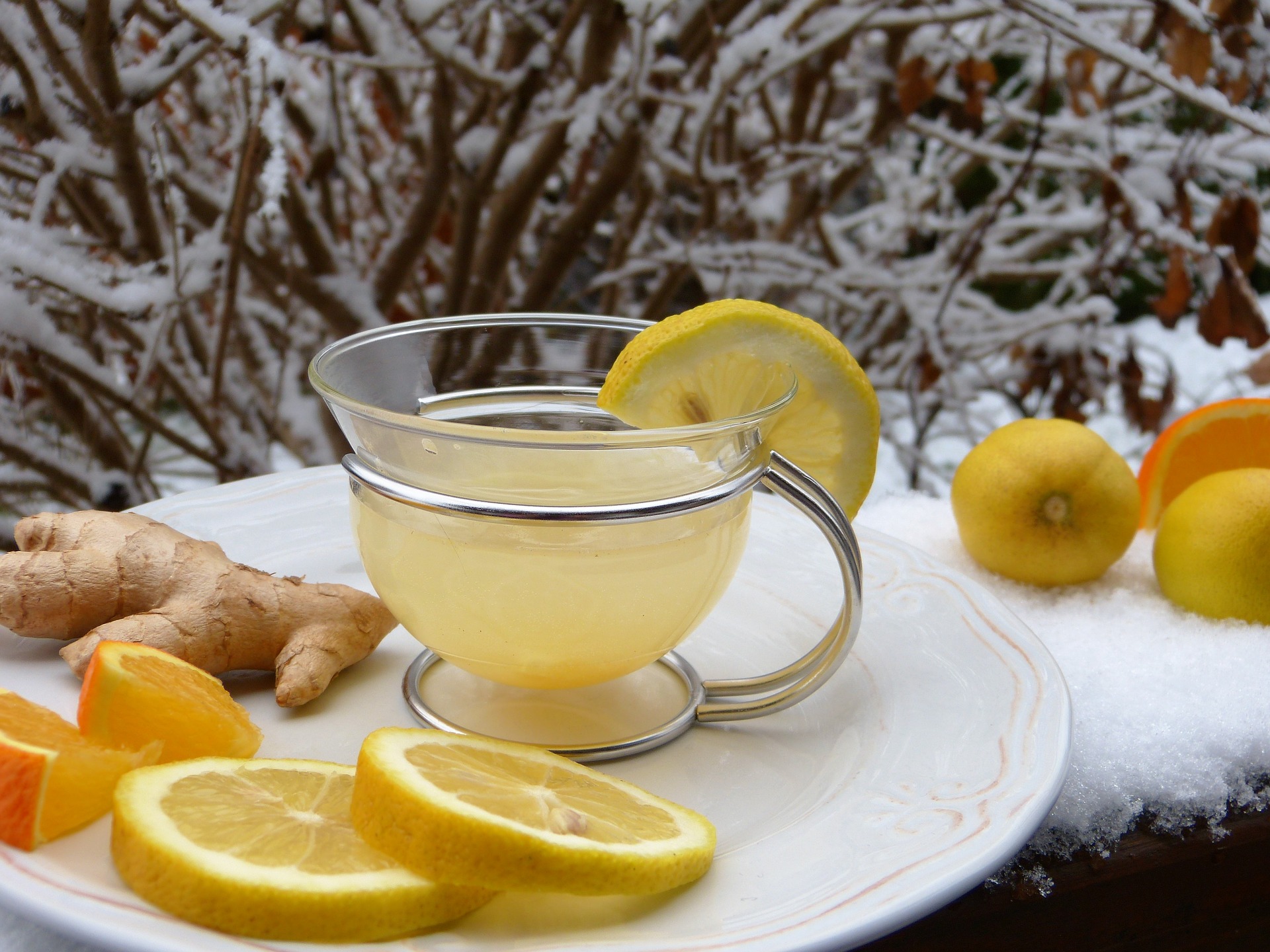 Squeeze a lemon in a bowl dilute it with water, it's a best natural treatment.
Apply it on the skin with the cotton ball, allow it to dry.
Rinse softly with cold water when dries, repeat this twice.
Moisturize your face after that.
Water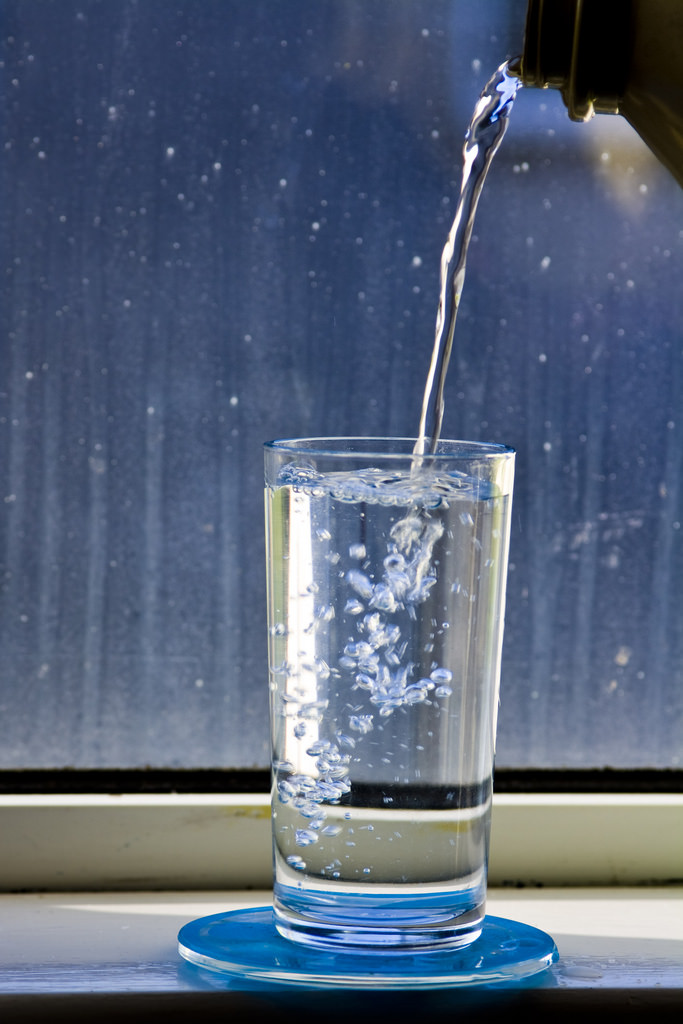 Water is the best natural Natural treatment for every skin problem. You should drink at least 3-4 liters of water daily to keep your skin glowing and infection free. It removes skin impurities as it is a great source of cleansing agent.
Baking Soda 
Baking soda heals pimples fast and lightens dark spots. Baking soda can control pimples effectively as it has anti-fungal and antiseptic properties. Take 1 tsp of baking soda mix it with few drops of water make a thick paste and apply on the pimples. After 5 minutes wash with normal water. This treatment will help to shed the top layers of the skin, and will blend the deep acne scar and will slowly diminish its appearance if repeated once in a day.
Honey
To remove red or inflamed pimples honey is the best home remedy as it has antibacterial properties. Honey can be used to bleach, fade and lighten dark spots. Raw Honey is recommended for the natural treatment of acne and scars.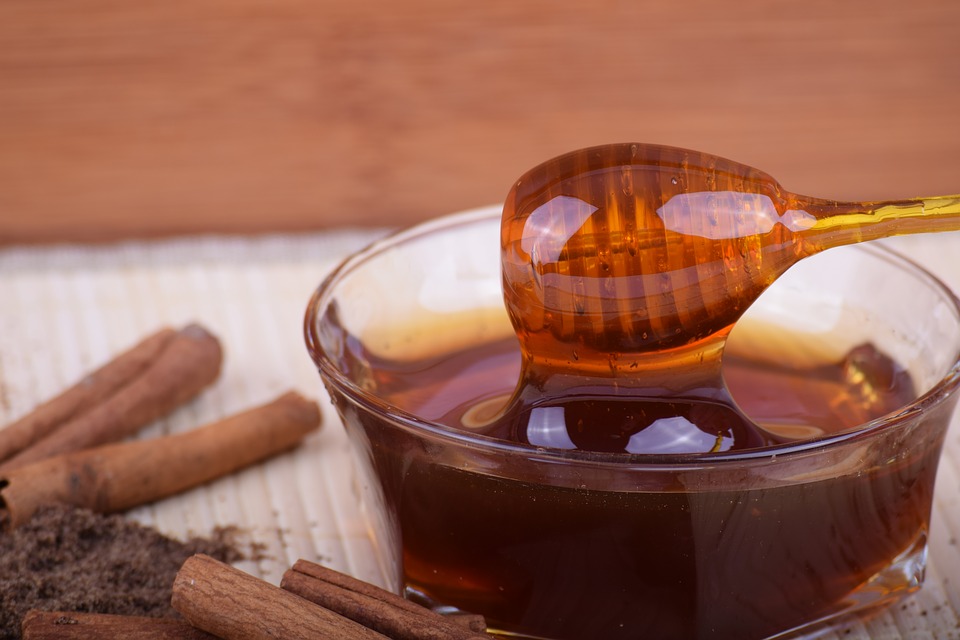 Take a little amount of raw honey apply directly on pimples and pimple spots.
Leave it for the overnight on your face or hands.
Wash it off in the morning using clean and normal water.
To remove the pimple marks fast and permanently repeat this procedure daily.
Potato Juice
If someone is suffering from pimple scars, potato juice can be an effective remedy to reduce skin discoloration.

Crush the potato and squeeze out the juice, apply this juice directly on the scars. or
Slice up a fresh and succulent potato into thin slices, place the slice on the acne scars area, leave for few minutes then wash your face with lukewarm water.
Or you can simply make a smooth paste of potato and can apply directly on spots.
Or you can make potato honey- mask by grating potato and mixing 1/2 tsp of honey in it.
you can get clear and spotless skin within few weeks. Potato slices can be even used to get rid of dark circles naturally and faster.
Cucumber Juice
Cucumber juice is rich in potassium and vitamin A, it is effective in diluting all types of blemishes.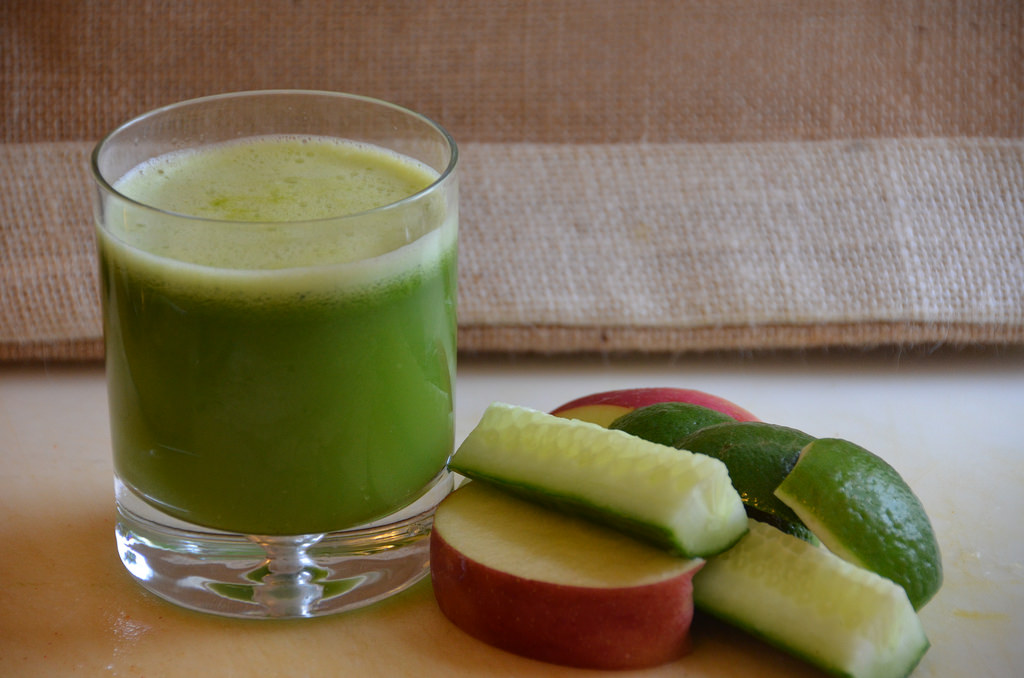 Crush the cucumber squeeze to get juice, and apply the juice to the blotched areas.
Leave it for overnight and wash in the morning with lukewarm water.
It will make your skin clear if used continuously and can also help to even out your complexion.
Aloe Vera
Aloe Vera has anti-fungal and antibacterial properties. Aloe Vera contains Enzymes, Nutrients, and Polysaccharides. It can help you to get a clear complexion.
Get a fresh succulent Aloe Vera leaf.
Squeeze the leaf to get the gel out of it apply to your face gently with the fingertips.
Use this treatment twice a day to get better and quicker results.
This treatment can be used to heal insect bites, acne, zits and age spots. This is a natural recovering treatment for all type of blemishes, spots and skin infections.
Turmeric
Turmeric is not only effective in curing dark spots from acne or pimples but is also useful in getting rid of freckles and sunburns.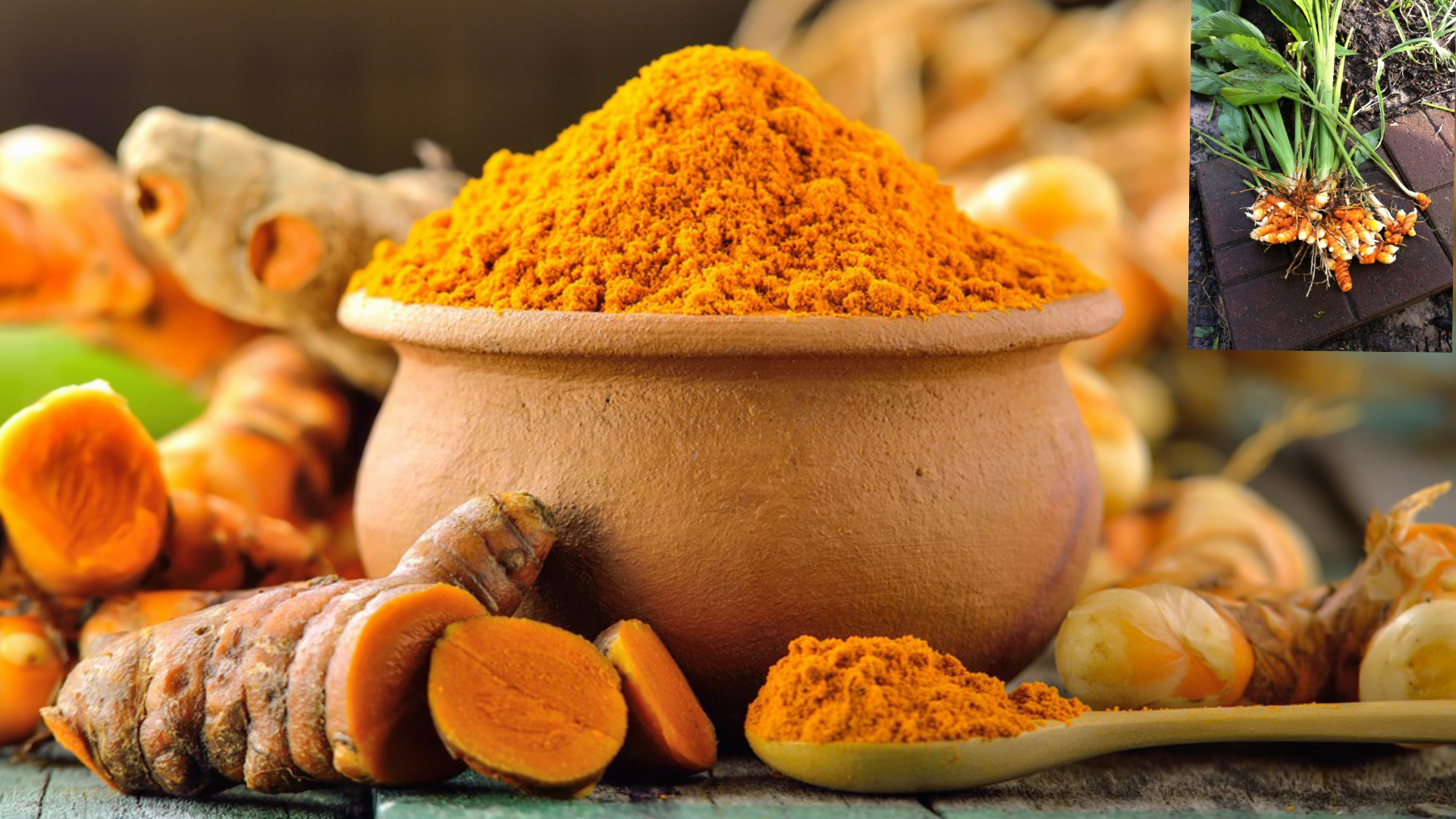 Take half tsp of turmeric powder,  2 tsp of honey, 2 tsp of milk and few drops of turmeric powder in a bowl. Mix them properly and apply on pimples, leave for 20 minutes and rinse off with plain water.
Or mix half tsp of turmeric, 2 tsp of milk and few drops of lemon drops make a thick paste, apply on the face, let it dry and remove with lukewarm water.
Or mix turmeric powder with olive oil drops, and apply this paste on the black spots.
If the procedure is followed every day for a week it works effectively in getting rid of black marks left by pimples.
Rosehip Oil
Rosehip oil is especially recommended for the people with oily skin as it is non-greasy. It has antioxidant properties and contains essential fatty acids an is a rich source of trans-retinoic acid which is greatly effective in skin rejuvenation.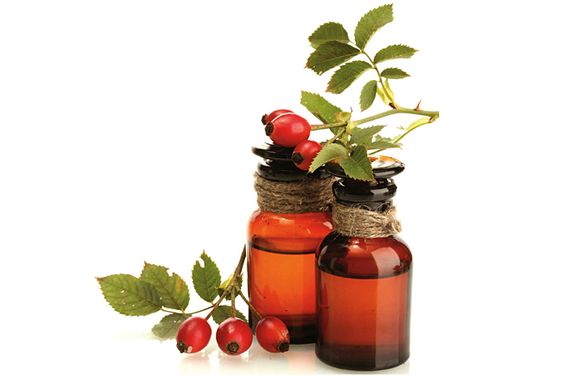 Apply a few drops of oil to the affected area and massage gently and for better results apply it twice a day.
Face Packs
Face packs can be a combination of few formidable ingredients to achieve great and faster results.
Take equal parts of lemon juice and cinnamon to make a thick paste and apply. It is suitable for sensitive skin, brings glow and ooze radiance.
1 tsp of honey + 1/2 tsp of baking soda pack.
1 tsp of Aloe vera pulp & fresh turmeric pack.
1 tsp of sandalwood + 1/2 tsp oatmeal pack.
2 tsp milk, 2 tsp honey, 1/2 tsp turmeric & few drops of rose water pack.
all the citrus fruits have astringent properties eg: lemon, orange, tangerines. So mix 1tsp extract on any citrus fruit with 2tsp fuller's earth(Multani mitti).
Soak few strands of Kesar in 1 tsp milk overnight, & in morning mix 1 tsp of nutmeg powder. Apply the mask for 20 minutes & rinse off with normal water.
Coconut Oil
Coconut oil is the natural moisturizer and extra virgin coconut oil is recommended for the best results. It can be generally used on arms, face, hands, body, and skin. Use of coconut oil heals up the skin from within.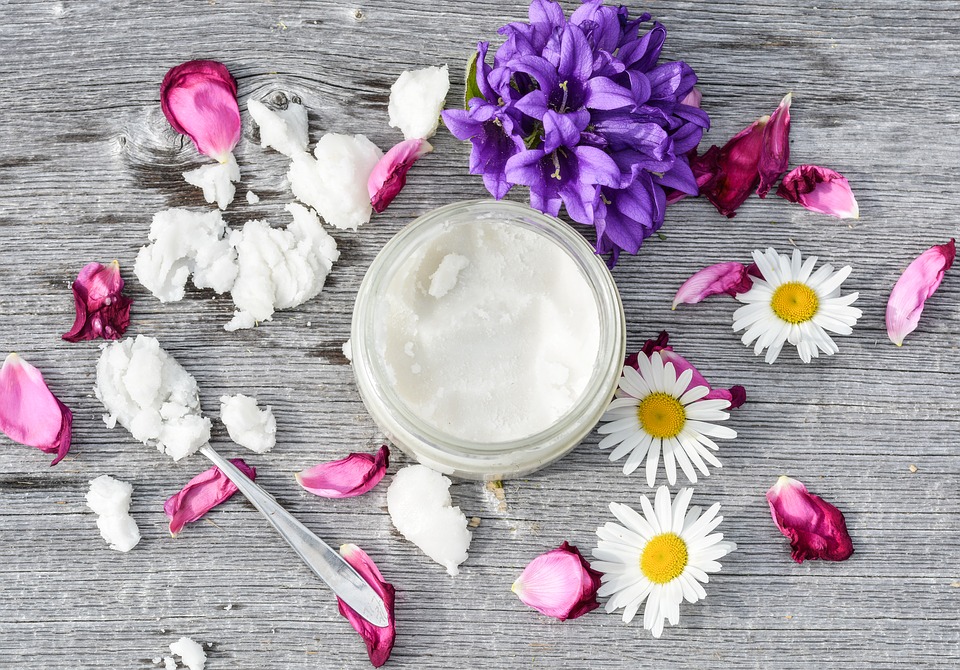 Take a generous amount of coconut oil in your palms & rub till it melts and massage for 5-7 minutes on your face, leave overnight, wipe out with the moist cotton ball next morning.
Garlic
Garlic can be used to treat black and brown spots from acne and zits. Garlic is pivotal essential kitchen ingredient which can also be used to keep your skin pimple free.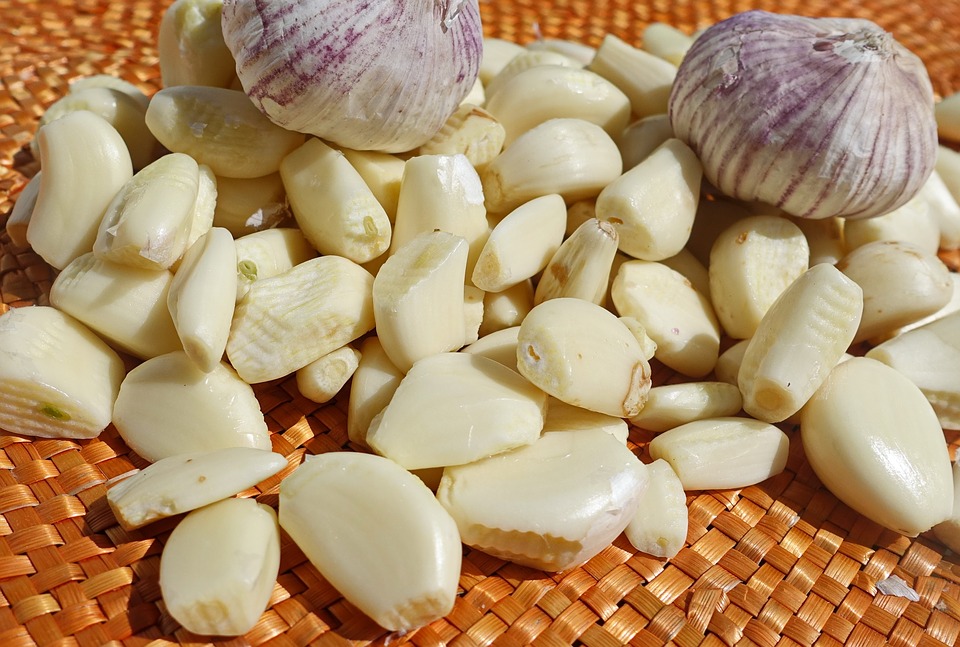 Extract garlic juice by crushing 5-6 cloves, apply the juice on pimple scars using dabbed cotton balls, allow to dry for 30 minutes and rinse with normal water.
Do not leave it for too long otherwise, the skin might feel itchy or uncomfortable. And garlic not recommended for sensitive skin.
Intake of a 1-2 garlic cloves empty stomach in the early morning purifies your blood and promotes healthy shiny skin.
Olive Oil
Olive oil is rich in vitamins, minerals, and fatty acids and is useful in fading pimple marks, also keeps the skin soft & healthy. olive oil originates its power as an exfoliate. Olive oil skin treatment is safe during pregnancy as many people get pimple spots due to a surge in hormones.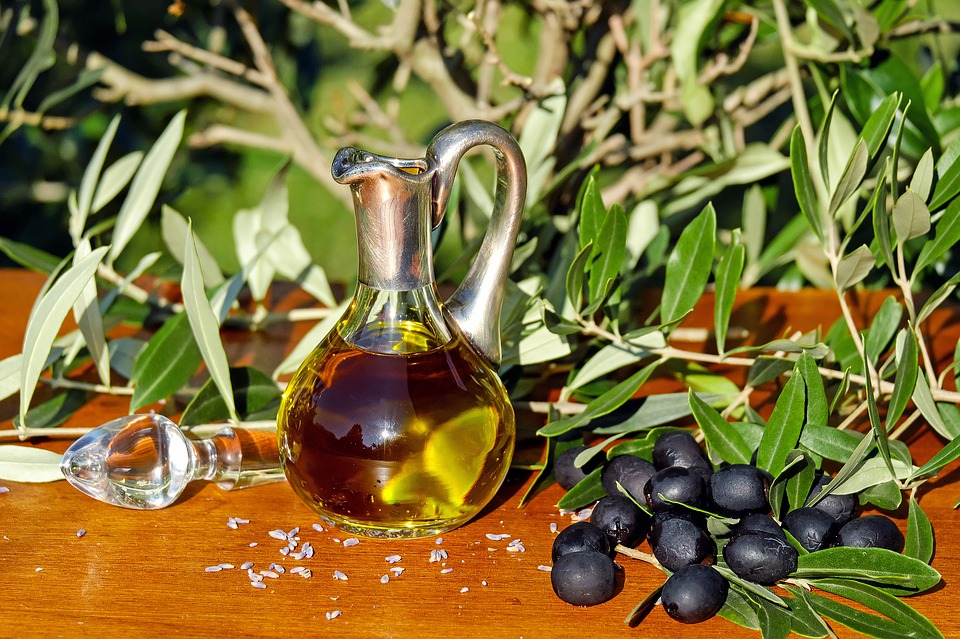 Make a pack by mixing extra virgin olive oil, warm water, lime, honey & fine sugar. First, cleanse the face with warm water &  massage your face with this paste gently for 5 minutes. Then wash your face with mild water. Repeat this procedure once a week.
Sugar Scrub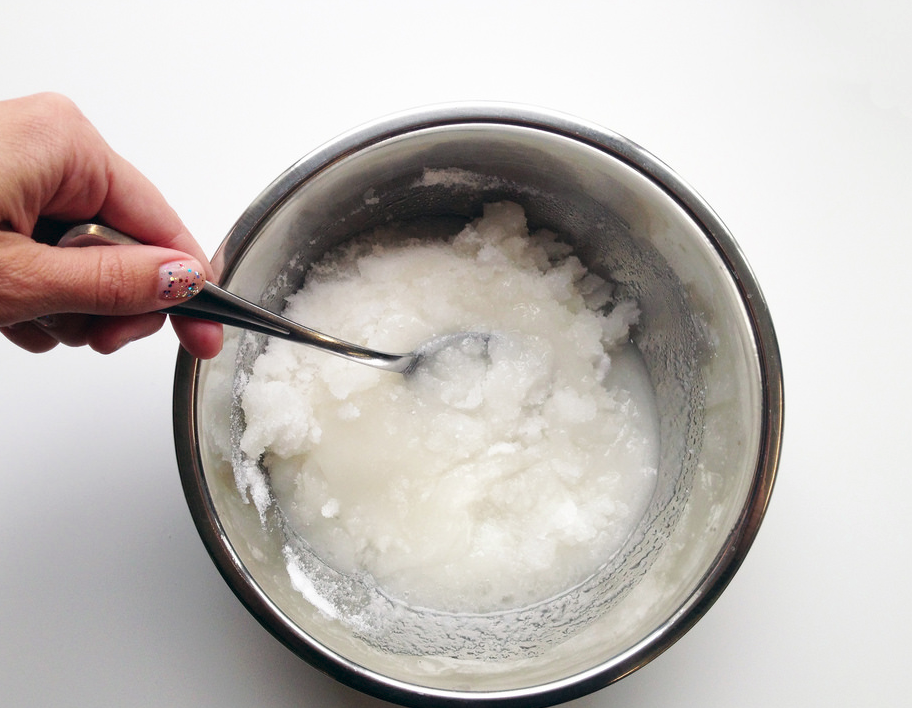 Sugar scrub not only helps you to get rid of pimple marks but also gives you smooth glowing skin, free of blotches.
Mix 3 tsp of brown sugar with 1tsp of milk powder & 1tsp of organic honey.
Scrub the paste on your face & allow it to stay for 15 minutes.
Rinse it off with normal water.
Repeat this process once in a week.
Ice Cubes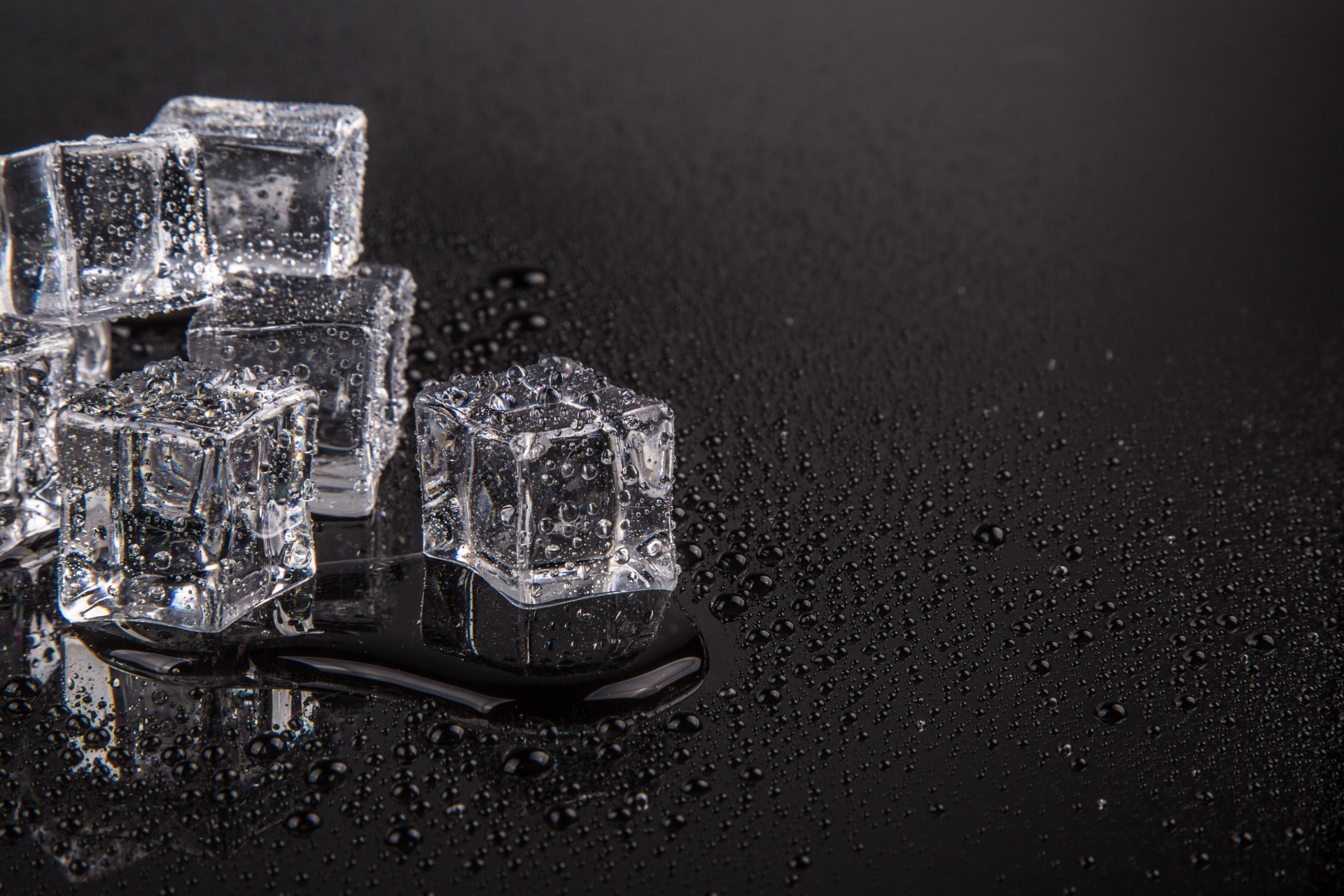 Wrap a few ice cubes in a clean & soft cloth rub it on acne scared area for 10-15 minutes. Ice cubes help in easing the breakouts and pimple formation.
Tea Tree Oil 
Pimples can be treated naturally at home by indulging in a steam treatment using tea tree oil, apply 2 drops of oil on the face & take steam as we take during the cold.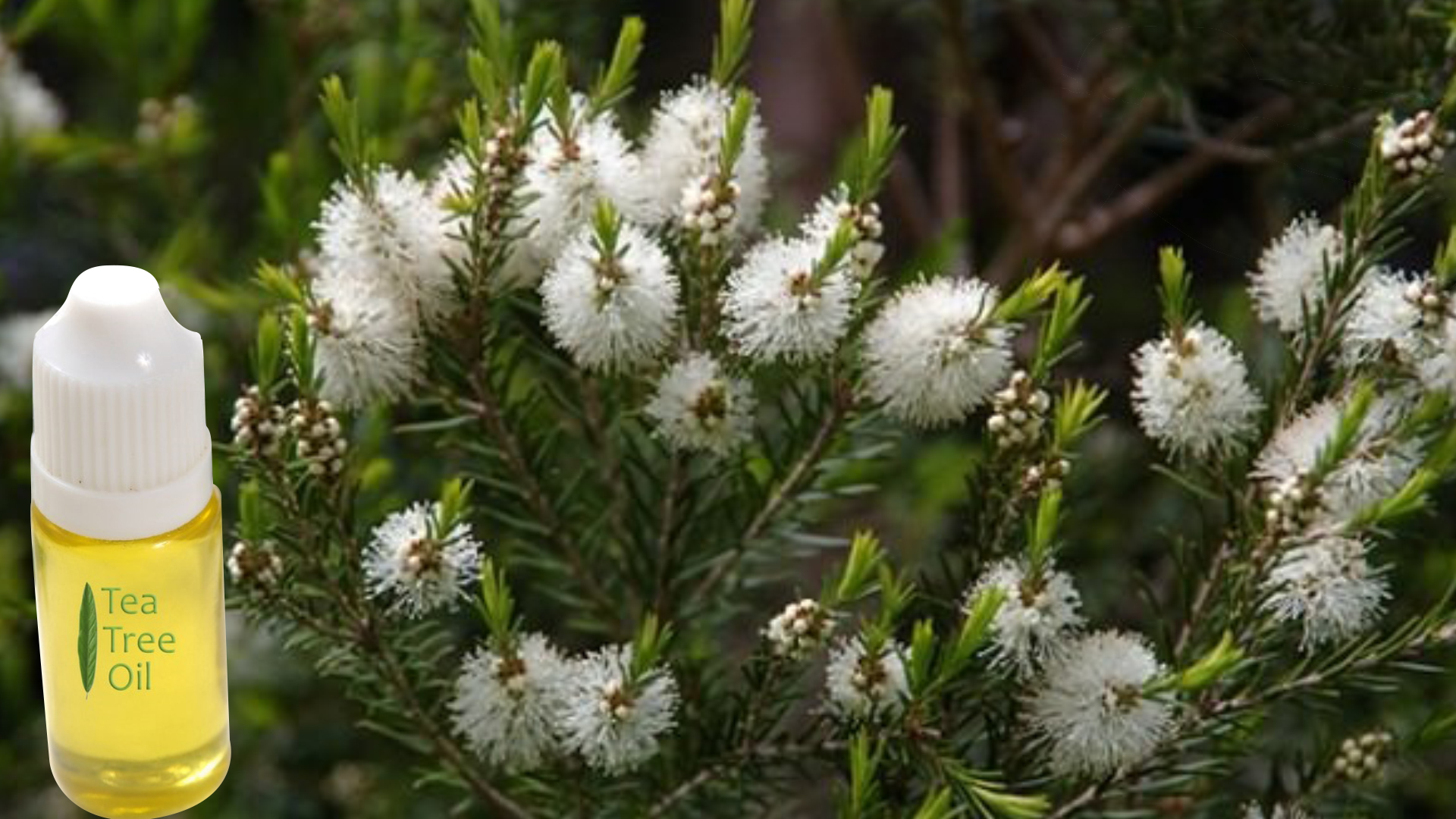 Tea tree oil is best essential to reduce skin spots, as it is strong yet natural antibacterial agent.Mix 2-3 drops of tea tree oil with few drops of carrier oil/base oil/vegetable oil. Apply the mixture and leave it for few hours, after that remove gently by a moist cotton ball. Tea tree oil not only cures acne but it also restricts future outbreaks.
Papaya
Papaya has natural bleaching properties & the enzymes present in papaya effectively helps to lighten dark scars.
Take 2 tsp of mashed papaya pulp massage gently for 15-20 minutes on your face, then wash your face with cold water. Follow this treatment twice a week.
We have shared many home solutions to get rid of pimple marks, freckles, & dark spots. Hope these home remedies to cure acne marks really will be helpful to you. IfThese natural products are easily available in nearby surroundings. These remedies will bring great effects. If you try any of these home remedies to remove acne scars and you got best results then let us know which one you have used and in how much time you got the better results. And don't forget to share your views after getting good results by following these remedies.