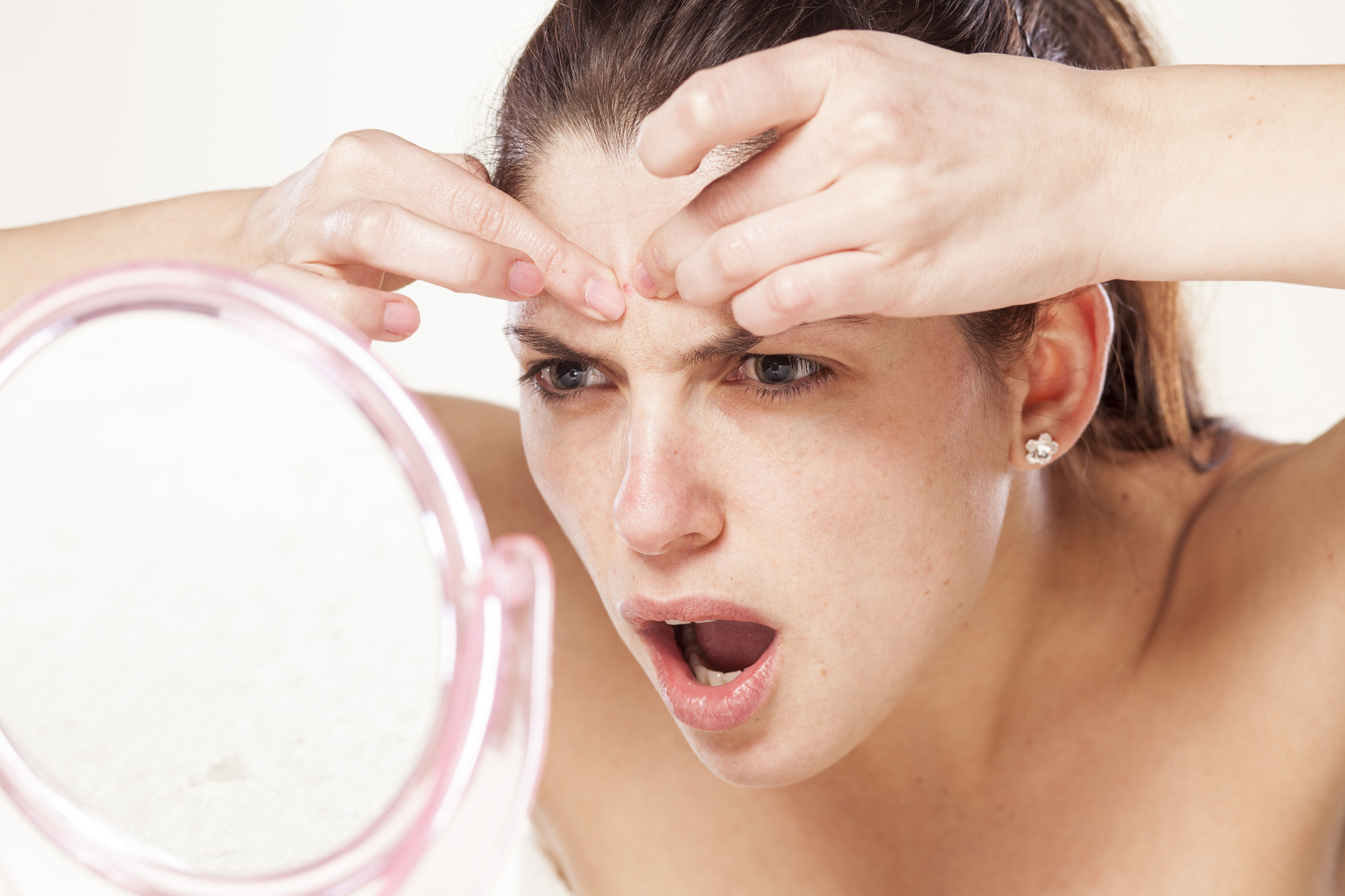 A pimple on your face is the worst foe of your beauty. Those who suffer from constant and spasmodic acne breakouts are always surrounded by worries & shy of appearing in public places. These blemishes snatch out not only your beauty but sometime may have a great impact on your confidence.
Which pretty angle would like to join parties and special occasions with these ugly beauty spots. Acne and scars are the major worries for the teenage group. So to, sought out your muddle to blog off these irritations we have come up with a list of some dramatically working best acne face wash. These all are tested by dermatologists and manufactured by reputable companies claiming their best output.
These face washes penetrate deep into the pores of your skin and dethrone the dirt & bacteria rejuvenating your skin, making you feel clean, clear and healthy. You will surely like the one to evict these evils from these best acne face wash.
1. Neutrogena Oil-Free Acne Wash
Neutrogena Oil-Free Acne Wash is a safe and gentle formula
tested by dermatologists. The cleanser and powerful acne treatment in a single formula is designed for deep cleansing without over-drying your skin. It treats and prevents breakouts in just one easy step. It 's suitable for the oily and acne-prone skin as it deeply penetrates into the skin and provides deep-cleaning of skin.
Best For: Extreme acne breakout on normal, oily or combination skin.
Active Ingredients: Salicylic Acid (2%)
Review: Soothing face wash provides deep cleansing of skin and helps to prevent pimples by removing excess oil.
Rating: 5/5
*Price: 462 INR
Pros
Cons
 

Prevents future breakout of blackheads and whiteheads, and eliminate blemishes of acne.
Pump-packing with a lock.
Works great for ameliorating skin pores.
makes the skin spotless and glowing.
Paraben-free.
Alcohol free face wash.

 

If you are sensitive to salicylic acid, it might cause dryness or irritation.
Not suitable for dry skin.
2. Cetaphil Daily Cleanser for Acne
This non-comedogenic gentle facial cleanser is originally formulated and tested by dermatologists, that works effectively to remove excess oil without drying out the skin. The product is gentle enough to use daily to remove makeup, dirt, oil, and deep cleaning of pores without leaving any pore-clogging residue. The dermatologist's favorite flagship product is officially claimed to be tolerable for even baby skin. The mild face wash has a pleasant fragrance making it favorite to use repeatedly for keeping the skin healthy.
Best For:  Treat acne breakout on normal or oily skin.
Active Ingredients: Not infused with active ingredients but based on water, sulfate, and parabens.
Review: It is gentle on the skin but removes makes easily and treats acne making the face feel soft.
Rating: 4.5/5
*Price: 2244 INR
Pros
Cons
 

Provides deep cleaning of skin.
Prevents future breakout of acne.
Treats well rosacea, eczema, psoriasis and acne-prone skin.
Nice fragrance.
Does not dry your skin.

 

Contains sulfates and parabens.
3. Clearasil Ultra Rapid Action Face Wash
Clearasil the dermateologists tested formula Claims that it is capable of clearing the blemishes and acnes within four weeks. It is a good face wash for acne prone skin The formula deeply cleanses the skin pores to remove dirt and oil without over drying. The moisture packed cream wash gentely cleanses the skin deeply and gives ou a clear skin all day.
Best For: Oily and sensetive skin.
Active Ingredients: Salicylic acid (2%).
Review: Helps to keep skin clear of breakouts.
Rating: 3.9/5
*Price: 1891 INR
Pros
Cons
 

Oil-free formula.
Effectively works with blemishes, whiteheads, and blackheads.
Suitable for eczema sufferers.
Comparebale to other salicylic acid acne treatments, this one is not harsh.

 

No fragrance of face wash.
If your skin is allergic or sensitive this one is not recommendable.
Results are not instant, takes 3-4 weeks to clear your skin.
4. Facial Cleanser from Exposed Skin Care
The Exposed Facial Cleanser is a rich stuff but when it comes to fighting against acne no other brand can compete in terms of instant results. The soap-free formula is non-comedogenic and hypo-allergenic packed with skin clearing ingredients. In the pack of acne treatment, this facial cleanser alone has the ability to remove oil and dirt from the skin o keep your face clear and clean.
Best For: All types of acne prone and oily skin, excepect those alergic to salicylic acid.
Active Ingredients: Salicylic acid (0.5%).
Review: Incredible skincare product, if used religiously will do you skin 360 degrees.
Rating: 5/5
*Price: 3448 INR
Pros
Cons
 

Contains natural detoxifying agents.
Beats ProActive.
Leathers Well.
Contains Pro-Vitamin B5 to regulate oil production on your skin.
Priceless value for results.
Gives clean and clear skin.

 

If you are allergic to salicylic acid based products dont use.
5. Christina Moss Naturals Organic Face Wash For Acne
Christina Moss Naturals is an organic face wash free from the preservatives, the herbal face wash is Hypoallergenic that is the product is free from allergic reactions, rashes or other known side-effects to the skin. The flagship product works well on acne prone skin, deeply cleans the pores and makes you feel refreshing.
Best For: Suitable for all skin types but people too sensitive  or dry skin should be careful.
Active Ingredients: Contains 100% natural ingredients.
Review: It tightens up the pores and the face feels super clean.
Rating: 4.9/5
*Price: $22.9
Pros
Cons
 

Free from presevatives.
Cleanses your skin well.
Hypoallergic( will not cause allergy).
Gives your skin freshness and purity.
Natural face wash.
Mended for both men and women.

 

Not a quick fix, takes some time for good results.
Little expensive.
For oily skin, it might be over-greasy.
Not recommendable for those whose skin is sensitive to essential oils.
6. Oxy Maximum Action Advanced Face Wash
The Oxy Action Medication is a worthy product from Oxy specially formulated to soothe irritation and rejuvenate your skin. The benzoyl peroxide present in the formula makes it a prominent product that effectively kills acne. The continuous action formula fights against breakouts of acne for long hours even if you rinse it off. This one is the antibacterial wash without any fragrance that roots out & kills germs causing acne.
Best For: Suitable for all skin kind except very sensitive skin or allergic to benzoyl peroxide.
Active Ingredients: Benzoyl Peroxide
Review: Effective in killing acne bacteria.
Rating: 4.5/5
*Price: 2966 INR
Pros
Cons
 

Principally formulated to cure and prevent acne.
Dries out inflamed pimples.
Affordable.
Works effectively for all age group.
Use atleast for two weeks for better results.

 

Might increase sensitiveness to sun.
If exposed to hairs will bleach them.
7. Keeva Organics Clarifying Acne Face Wash

Keeva's natural blend of organic ingredients formulated with tea tree oil, aloe Veera and other essential oils makes the product an ultimate acne killing face wash. Tea tree oil is the best ingredient is very effective in curing cystic acne, acne scars, blackheads, and blemishes. You can find nothing powerful than this acne preventing face wash in the market, it penetrates deep into the pores and kills acne bacteria and replenishes your skin. This is a miracle.
Best For: Suitable for all skin types.
Active Ingredients: Natural Blend of Organic Tea Tree Oil, Aloe Vera & Essential Oils. 
Review: Lucrative anti-acne product, no other product can be better than this, love its fragrance and outcomes.
Rating: 4.7/5
*Price: 5083 INR
Pros
Cons
 

Paraben and sulfate free.
An organic blend of tea tree oil and aloe Veera.
Makes your skin soothing and refreshing.

 

Allergic to natural ingredients should not use this.
Sometimes complaint of a pump has been an issue.
8.  X Out Wash-in Treatment
The ultimate product is fast action cleansing formula it works proficiently in cleaning acne pores deeply and cure the problem of the future breakout of pimples. X Out is a new formulation of the manufactures of proactive after being tested and approved by renowned dermatologists, the company is famed for producing good acne treatment products. Benzoyl peroxide infused in the product works well by deeply cleaning the pores killing bacteria and removing dirt & brim. The formula greatly helps you out in reducing inflammation of your skin and provides you smooth glowing skin.
Best For: All kinds of skin except sensetive one.
Active Ingredients: 8.5% microcrystal Benzoyl Peroxide.
Review: Be careful while using otherwise it will bleach out clothes and hairs, but best for cleaning pores.
Rating: 4/5
*Price: $43.71
Pros
Cons
 

Standalone acne treatment.
Can be used as instant treatment.
Works for long even after rinsing your face.
Leaves tingling sensation on your face.
Free from parabens and sulfates.
Tested by dermatologists.

 

Not preffered for sensative skin.
Should not use it if you are allergic to benzoyl peroxide.
9. Olay Foaming Face Wash Sensitive Skin
Olay Foaming face wash is best available face wash for sensitive skin acne sufferers. This is the soft and gentle product that seamlessly removes dirt and bacteria from your skin without containing any strong acne fighting ingredient. The formula gives you a smooth clean and clear healthy skin.
Best For: Is best for oily and sensitive skin but can be used for other skin types.
Active Ingredients: None.
Review: Best face wash for sensitive skin.
Rating: 4.5/5
*Price: 5086 INR
Pros
Cons
 

100% oil free and soap free.
Doesn't leaves your skin dry.
Best for oily and sensitive skin sufferers.
Non-Allergic.
Removes makeup easily.
Praben free & fragrance free.

 

Chemical based product.
Little harder to rinse off.
Pea-size amount of product wont give required lather.
10. Purpose Gentle Cleansing Wash
Purpose Gentle Cleansing is unique formula loved for its delicacy. It gently cleanses the skin deeply without drying out or irritating the skin. You can use the wash for removing the makeup it won't strip out your skin. The gentle soothing formula is non-Hypoallergenic even for sensitive skin.
Best For: All skin types.
Active Ingredients: None.
Review: Quality skin cleanser is gentle and soothing, yet very effective in removing dirt and grime.
Rating: 5/5
*Price: 2224 INR
Pros
Cons
 

Non-allergic product.
Doesn't irritate your skin.
Skin doesn't dry out.
Easily removes dirt and grime.
Gentle and smoothy for skin.

 

Over use of product may dry out the skin.
Effectively prevents the future breakout of acne but not blemishes or scars.
11. Proactiv Renewing Cleanser
The products fo Proactiv are well known for their anti-acne formulation. This product has tiny exfoliation beads that effectively works on removing dead skin cells. The formula gently eliminates oil and skin-dulling impurities leaving skin fresh, clean and helps retaining skin moisture.
Best For: For all skin type including sensitive dermis.
Active Ingredients: Benzoyl Peroxide (2.5%).
Review: Ultraefficient product for exfoliating dead skin cells and curing acne.
Rating: 4.6/5
*Price: 2699 INR
Pros
Cons
 

Eliminates bacteria.
Exfoliates dead skin cells.
Replenishes your skin.
Removes excess oil and impurities from the skin.

 

Might bleach your hairs and fabric.
Contains chemicals.
If skin sensitive to benzyol peroxide should not use this.
12. Clearasil Daily Face Wash, Sensitive
Clearasil Daily Clear Hydra-Blast Oil-Free Face Wash claims to be capable of curing 85% of acne within 3-4 weeks. The sensetive face wash is pleasantly gentle and best for acne prone skin. The moisture packed formula helps keeps skin clear of breakouts with an anti-acne active.
Best For:  Oily and sensitive skin.
Active Ingredients: Salicylic acid (2%).
Review: Can be used every day to keep your skin clean and clear.
Rating: 4.5/5
*Price: 3019 INR
Pros
Cons
 

Oil free formula.
Tested by dermatologists.
Deeply penetrates into pores and removes dirt and grime.
Effectively cures blackheads and whiteheads.
Eczema suferers can also use this product.

 

Not a quick fix.
Not suitable to allergic skin.
13. Basis Cleaner Clean Face Wash
The pretty product works well on even super sensitive skin as it is 100% oil-free and soap-free. It is formulation of gentle botanicals that cleanse and clarify your skin leaving it smooth, gentle and glowing. The invigorating foaming face wash penetrates deep into pores dissolves away dirt and makeup.
Best For: All skin types from normal to oily.

Active Ingredients: None.
Review: Great for sensitive skin gives you squeaky clean feel.
Rating: 4.8/5
*Price: $4.49
Pros
Cons
 

Can efficaciously fight mild acne.
Not irritates skin.
Vanishes dirt from pores.
Removes makeup.
Leaves skin glowing.

 

May leave your skin dry.
Removes makeup with little effort.
Not suitable for sensitive skin.
Leaves slippery sensation after wash.
Weired smell.
14. Clean & Clear Continuous Control Acne Cleanser
The acne cleanser is based on Porepenetrating technology that perfectly helps you out for getting rid of cystic acne, blackheads, whiteheads and bumps. The product is formulated with benzoyl peroxide to fight against bacteria causing acne and prevents future breakouts.
Best For: Oily skin but suitable for all skin types.
Active Ingredients: Benzoyl Peroxide (10%)
Review: Face wash is very effective for them who are, much higher side of acne level.
Rating: 4.6%
*Price: 1201 INR
Pros
Cons
 

Fights long against acne even after wash.
Prevents new breakouts.
Favorite product of dermatologists.
Moisturised wash leaves your skin clean and smooth.

 

Excessive use may lead to dryness.
May bleach your hair.
15. Spectro Jel Cleanser for Blemish Prone Skin
Spectro Jel Cleanser works best on blemish prone skin, it deeply cleans skin by lifting oil, dirt and bacteria from the skin. The formula is non-irritating for sensative skin and also balances your skin PH levels. The dermatalogist tested product is flagship of highly reputable Canadian company.
Best For: Suitable for all skin types including dry and sensitive.
Active Ingredients: None.
Review: The cleanser works on your skin effectively even diagnosed with perioral dermatitis.
Rating: 4.7/5
*Price: $14.99
Pros
Cons
 

Clear blemishes faster compared to other products.
Leaves your skin soft and smooth.
Works well on blackheads and whiteheads.
Doesn't make your skin greasy.
Works best with warm showers.

 

Weired smell.
Doesn't lather nice.
These products would surely help you out to eject your problem of acne! Though the list contains the best one's tested and recommended by dermatologists but you have some others remunerative, do share with us!
*Price subject to availabilty and seller!