Karaoke Songs are great for parties! They can either make your party best ever party or spoil it completely if you had chosen a wrong Karaoke Song. There is a long List of Popular Karaoke Songs. Here we are only sharing Top Best Karaoke Songs of All Time. Damm sure, you will like them and will select the one for the upcoming Christmas Eve or New Year party.
Singing is a feature that is God gifted. If you are one of them who don't know how to sing and wants to rock the New Year party to celebrate the next 11 months amazingly then don't embarrassed. Karaoke Songs are not only time pass, this is really an excellent fun activity.
Karaoke songs bars are also the nice place to have fun. These are not the places where you are a contestant on any singing competition instead these are only for fun lovers who don't have musical gland. But still, if you don't feel confident while singing karaoke songs then keep this playlist on your cell phone and let them try at home. After that, it will be easier and more enjoyable for you to sing karaoke songs in crowded parties.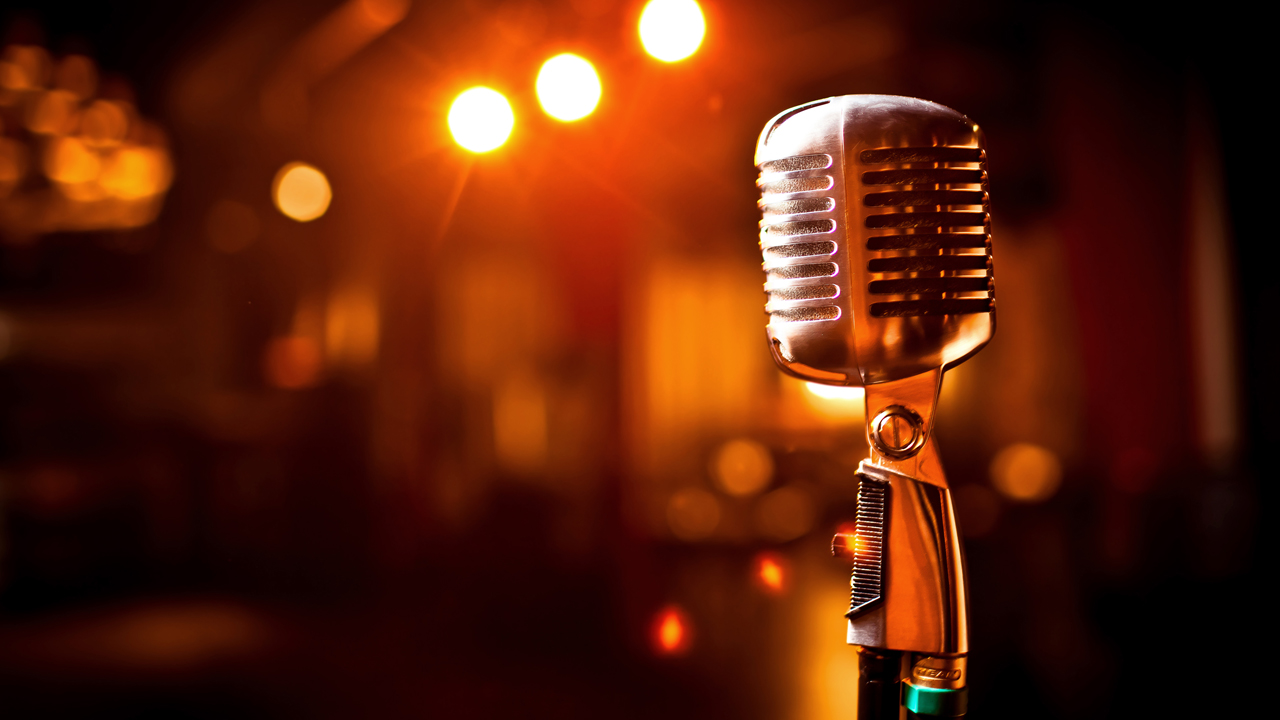 Top 80 Best Most Popular Karaoke Songs Of All Time
Music has now become a dominant part of our lives and technology also supply the latest way to stay connected with this. Many of the Karaoke songs apps are available for Ios and Android phones.
When we love to listen to our favorite song, then we also start to sing with that or while we are in the washroom, going in the car or stepping up or down the stairs as how much worst voice we have. So, here in this list, we are including some Karaoke songs that you can alone. It's very simple to sing karaoke songs make a playlist of your choice and attach this to the music system and start to sing reading the lyrics adjusting the music. After practicing a little you will be expert in karaoke.
List Of Top 80 Best Karaoke Songs Ever!
Best Female Karaoke Songs.
Ladies pick one of the best karaoke songs here and rock the night party.
Madonna – Like a Virgin
Gloria Gaynor – I Will Survive
Mariah Carey – Wrecking Bell
Alannah Myles – Black Velvet
Beyonce – Single Ladies
Abba – Dancing Queen
LeAnn Rimes – How Do I Live
Debbie Boone -You Light Up My Life
Bachel Ann -Don't Cry Out Loud
Girls Generation – Party
Pasty Cline – Crazy
 Amy Winehouse -Rehab
Madonna – Music
Sugarland – Stay
The Wheather Girls – It's Raining Men
Best Male Karaoke Songs
Only not females, men's also enjoy the night parties at Karaoke Bars. So, pick the right one according to your mood guys.
Neil Diamond – Sweet Caroline
Oasis – Wonderwall
R.E.M – Losing My Religion
Bobby Darin – Mack the Knife
Prince – If I Was Your Girlfriend
Frank Sinatra – My Way
the Ramones – I Wanna Be Sedated
Bruno Mars – When I Was Your Man
Jackson 5 – ABC
Grease – Summer Nights
Best Karaoke Song Of All Time
Here we have delivered a List of best karaoke songs of 80's, 90's, Love Karaoke Songs, Slow Karaoke Songs, Duet Karaoke Songs, Group Karaoke Songs, Country Karaoke Songs, Rock & Pop Karaoke Songs, Worst Karaoke Songs & some Easy Karaoke Songs. Let them once try!
Justin Bieber – Love Yourself
YMCA – The Village People
Pat Benetar – Heartbreaker
Mamma Mia – Abba
Harper Valley PTA – Jeannie C. Riley
Big and Rich – Save a Horse, Ride a Cowboy
ACDC – You Shook Me All Night Long
Garth Brooks – Friends in Low Places
Pharrell Williams – Happy
Taylor Swift – Blank Space
Little Mix – Black Magic
Eddie Murphy – Party All the Time
Natalie Imbruglia – Torn
Don't Speak – No Doubt
Wake Me Up Before You Go Go – Wham!
Suspicious Minds – Elvis Presley
Love Is An Open Door – Frozen
I Can't Wait – Nu Shooz
Part Of Your World – The Little Mermaid
Big Yellow Taxi – Joni Mitchell
You're So Vain – Carly Simon
Steal My Girl – One Direction
I Melt With You – Modern English
She Loves You – the Beatles
Piece of My Heart – Janis Joplin
Hallelujah – Jeff Buckley
No Diggity – Blackstreet
Chain of Fools – Aretha Franklin
Ring of Fire – Johnny Cash
Boyfriend – Justin Bieber
The Wonder Of You -Elvis Presley
Ice Ice Baby – Vanilla Ice
"I Wanna Dance with Somebody" -Whitney Houston
A-Ha – Take On Me
Journey – Don't Stop Believin
Kings Of Leon – Sex On Fire
Problem – Ariana Grande feat. Iggy Azalea
Michael Jackson – Beat It
Prince – When Doves Cry
New Order – Blue Monday
Friday – Rebecca Black
Counting Stars – One Republic
Delilah – Tom Jones
Somewhere Only We Know – Lily Allen
Your Song – Elton John
Livin' On A Prayer – Bon Jovi
Bang Bang – Jessie J, Ariana Grande & Nicki Minaj
9 To 5 – Dolly Parton
Kenny Rogers – The Gambler
Red Hot Chili Peppers – Under the Bridge
How's you find the List of Best Karaoke Songs, we have offered the best collection covering all categories of Karaoke Songs. We will update the list time to time but some are the all-time hit karaoke songs for all age groups. Hope you also find the best and enjoy these songs. If you have also some songs in your mind then do share with us!