When it comes to India, banks are probably one of the most heavily regulated economic sectors. With the privatization of the banking sector, many private players came into the market who started giving a tough competition to the existing banks as their customer service was far better than that of the already existing ones.
Currently, the banking sector is passing through a customer acquisition phase whereby they are increasing their number of customers. However, with the increased number of banks, the customers now have a range of various banks to choose from and it can be baffling to select one as all of them provide customers with lucrative offers.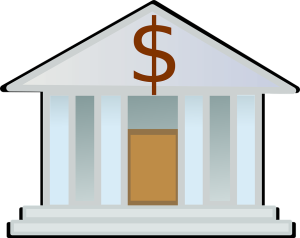 While various banks cater to the choices of various customers, there are certain banks, which have topped the list of customers, through the services they provide and the satisfaction level of the customers from interacting with them.
In this article, we will provide you with the top 10 banks list in India so that you can make your selection carefully as to which one to choose from while securing your money with them or getting into any kind of financial transaction with the same.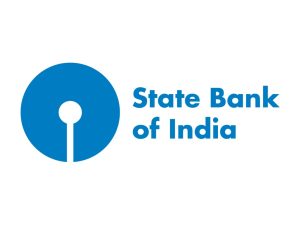 When it comes to the list of top banks of India, State Bank of India is bound to top the list. It is one of those banks which has a wide presence all over the country and provides their customers with state of the art services. Be it the profits or the number of branches or ATMs, State Bank of India is the king of the banking sector.
It holds over 20% of the total banking sector in India and has an employee base of around 300000 in the country. With over 17000 branches and 27000 ATMs distributed all over the country, State Bank of India handles assets of around $300 billion. They also offer a vast range of services to their customers.
2. ICICI Bank (Top private banks in India)

ICICI Bank or Industrial Credit and Investment Corporation of India is one of the top private banks in India, which was the joint effort of World Bank and ICICI Limited. Started in Vadodara, Gujrat, ICICI Bank has won the best bank award in 2014 and manages assets worth $99 billion across the country.
ICICI Bank caters to an employee base of 82000 and has around 3500 branches all across the country along with nearly 11000 ATMs to cater to the need of the customers. Privilege Banking, Loans, Credit Cards, Insurance, NRI Accounts are some of the many services offered by the bank to its customers.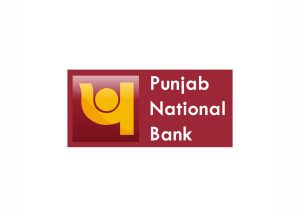 Punjab National Bank or PNB comes at number three when all the contenders of the banking sector are listed. Although it manages only $90.9 billion across the country, it has always been among the top when it comes to customer satisfaction because of the ease of working with the same.
With about 7000 branches and just over 9900 ATMs strewn across the country, Punjab National Bank offers incredible service to the customers who also get to select from the wide range of services provided by the same. It handles an employee base of nearly 70000 people across 764 cities in India.
4. Bank of Baroda (India's International Bank)

BOB or Bank of Baroda has merged with around 10 banks during the time of its existence and provides its customers with nearly 6000 branches and over 8000 ATMs in India. It has around $73 billion of assets.
Bank of Baroda is one of those banks which doesn't only seek profit but also has many CSR activities up to its sleeves. It helps in the assisted training of youth in both rural and urban areas to impart skills which will make them self-employed and also provides the needy with financial aid for education.
5. HDFC Bank (Most Trusted Bank in India.)

Housing Development Finance Corporation Limited or HDFC Bank was the first bank to open when banks were privatized by the government. Insurance, Premium Banking, Credit cards, FOREX services, Private Banking, Loans are some of the many services that are offered by HDFC Bank. It has over 88000 employees working on it.
HDFC Bank has more than 4500 branches and over 1203 ATMs for offering services to its customers. With an asset of just over $ 67 billion, it is one of the most trusted banks in India.
HDFC Bank believes in being the leader its respective sector and if we take market capital into account, then HDFC Bank would have topped today's list of the top 10 banks in India. However, as we are doing an all-around comparison of various banks, it makes HDFC the fifth contender on our list.
6. Canara Bank (Government-owned Bank India)
Canara Bank is yet another government-owned bank, which is one of the top banks in India. Being one of the oldest banks in India it has over 10000 ATMs and 5860 branches that cater to the needs of its customers. Canara Bank was the first banks to obtain an ISO certification for its branch to provide its customers with quality assurance.
Canara Bank provides its customers with a range of various banking services along with other financial aids. It also collaborates with institutions like UNEP to bring on board solar projects and other services which are beneficial for the society. It has been financing solar systems in the home for various parts of southern India. Canara Bank serves its customers with an employee base of 44000 people and has assets worth $61 billion under its wings.

As we have already mentioned, private banks are giving a tough competition to the government undertaken or government-owned banks in India and Axis Bank is a burning example of the same. Axis Bank is one of the top 10 private banks in India which has helped in employing over 55000 people across its nearly 3000 branches. It also has around 13000 ATMs which provides excellent services to its customer.
With assets worth over $54 billion, Axis Bank provides state of the art services to its customers. Axis Bank also is the bank which has the highest network of ATMs in the country and also operates the ATM which is located highest (altitude wise) in India in the state of Sikkim.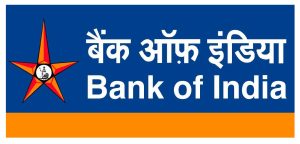 Bank of India or BOI, has its headquarters located in Maharashtra. Since the era of nationalization of banks, Bank of India has been owned by the government. Bank of India has over 5000 branches in India. It provides its customers with a wide range of services which includes the likes of retail banking, commercial banking, mortgages, private banking, asset management and much more.
Bank of India also has a wide presence outside India and comes under the SWIFT system of banking also known as the Society for Worldwide Inter Bank Financial Telecommunications that helps in processing finances in a very cost-effective manner.
9. IDBI Bank ( Best Industrial Development Bank of India)

IDBI Bank was formerly known as the Industrial Development Bank of India and is one of the top government banks in India which provides excellent banking services to its customers. Although it was initially started as a service providing financial aids to various industries of India, which were fledging in nature, it has now become one of the well-loved banks in India.
It has nearly 2000 branches across India along with nearly 3500 ATMs which provide services to its customer. The change or transition of IDBI Bank from a financial service offering firm to a commercial bank occurred because it wanted to have a competitive edge in the then financial market and has rightfully emerged as one of the best banks in the country over time. Apart from financial aids, it also provides corporate and consumer banking services and a host of various loans for the customers to choose from.
United Bank of India or UBI is the last one to make it to the list and is rightfully placed too. With headquarters located in Kolkata, United Bank of India has more than 2000 branches across the country which are managed by as many as 35 regional offices.
All the modern banking facilities like internet banking, debit cards, credit cards, prepaid cards as well as tele and SMS banking services are provided by United Bank of India to its customers which make it a hot favorite among the youth. Managing an asset of $13.5 billion, United Bank of India now aims at expanding outside India to cater to the needs of NRI and tourists traveling to those places.
It also has 4500 ATMs all over the country for the easy money withdrawal facility. Investment management, corporate and consumer banking facilities, financing activities, mortgages, private equity and investment management along with investment banking are some of the many services offered by United Bank of India to its customers.
Conclusion
These are the top 10 banks in India with whom you can get into a financial transaction with ease. These banks will surely provide you with the best kind of services and a diverse range of services to choose from so that all your financial dilemmas are taken care of!