Just because the seasons are changing and we are welcoming in spring, with summer soon to follow, it doesn't mean your activities necessarily change. For those who are into skating, whether for fun or competitively, the warmer temperatures outside don't mean the end to the time you spend in the cold ice rinks. Of course, going from warm air outdoors to the cold dry air inside the rink can be rather hard on your skin and can leave it looking dull, dehydrated, and even unbalanced.
So, how can you ensure that even though you're being exposed to all different temperatures and humidity levels that your skin stays look radiant and healthy? Here are some tips that can help.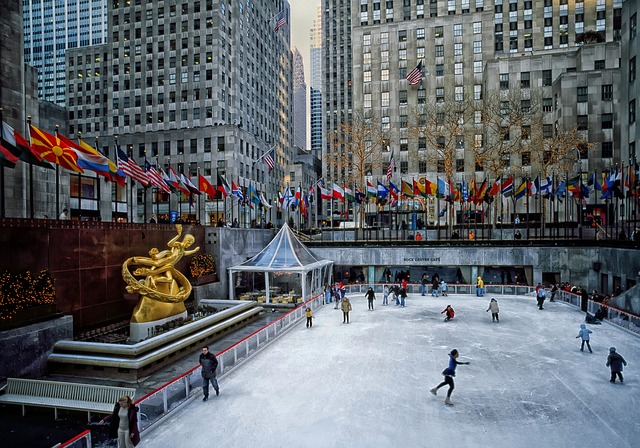 One of the Most Common Complaints with Skaters
It doesn't matter if you've just picked up your first pair of women's ice skates or you've been skating competitively for years, it won't take you long to realize that dry, dehydrated skin is one of the most common complaints among ice skaters. The rink is dry and cold all year-round, so your skin will never get that break in exposure.
What this means is that even if you don't have dry or dehydrated skin right at this moment, there's a good chance it will strike soon, so it's best to use preventative measures.
Hydrate from the Inside
The first tip is specifically for those who have dehydrated skin. Dehydrated skin is skin that is lacking in water. Meanwhile, dry skin is skin that is lacking in oils. Obviously, this can be tricky to determine which category you fit in. When you constantly expose yourself to hot/warm rather than cold environments, more often than not, the problem ends up being dehydrated skin. This means one of the best solutions is to increase your daily water intake.
Ideally, you want to aim for six to eight glasses of water per day.
What About Dry Skin?
While drinking more water can help those with dehydrated skin, unfortunately, it won't have the same effect on those with dry skin. Dry skin needs moisturizer, and not just any kind but one that is heavy and thick. If you've been reaching for those lightweight moisturizers that feel like water on your skin, then it's time to invest in something else. Experts recommend emollients or thick creams for severely dry skin.
As well, it's a good idea to apply your moisturizer while your skin is wet, for example, right after you get out of the bath/shower or after washing your face. When your skin is wet, it is plumped up, so applying moisturizer helps to lock that moisture in. As well, dial back the temperature of the water when you shower or wash your face and use warm rather than hot water. Hot water just dries out your skin further.
Glowing Radiant Skin in No Time
Whether you've got dehydrated or dry skin, these tips will help you to boost the radiance of your skin and give you that healthy plumped up look in no time, regardless of how much time you are spending in the ice rink.