Mary Kom Biography
MC Mary Kom, people know the famous India female boxer with this name but her original name is Mangte Chungneijang Mary Kom. Her nickname is Magnificant Mary. Mary Kom was born on 1st March 1983 in Kangathei in Churachandpur District of Manipur in eastern India. Her parents Mangte Tonpa Kom and Mangte Akham Kom worked in the jhum fields.
She completed her education at Loktak Christian Model High School and then move to St. Xavier Catholic School finally, she quit her school after unable to pass matriculation exam. She was the eldest of four siblings and had to work hard to fed her family.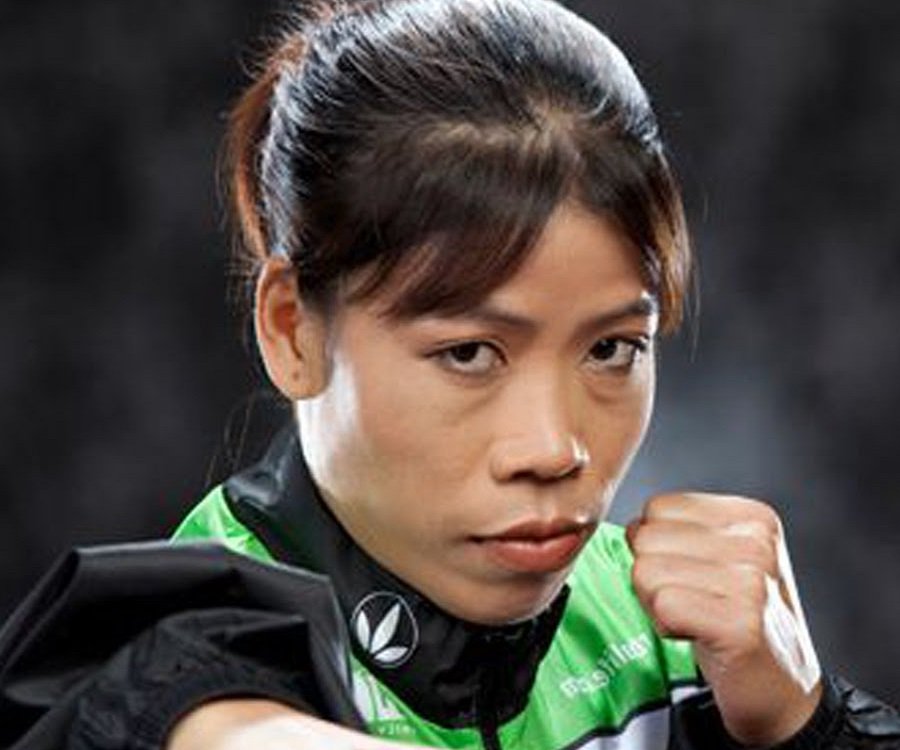 In 1998 Boxer Dingko Singh won goals medal at the Asian games and this incident inspired her to take up boxing. She had an interest in athletics from her childhood age, she met with the M. Narjit Singh and got training under him. He is the coach of Manipur state Boxer at Khuman Lampak, Imphal. She is the boxer from the Sino- Tibetan speaking Kom tribe in Manipur representing India. She is the only woman boxer to have won a medal in six world championships.
Personal Life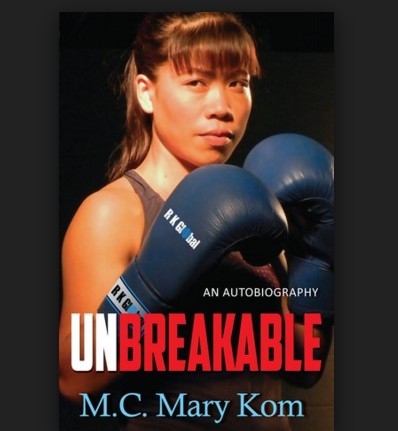 Mary Kom met with the K Onler Kom in 2001 in New Delhi. This young man was highly impressed by the Mary Kom. The dated for four years before tying a knot in 2005 and then blessed with the three sons.
In 2013 Harper collins released an autobiography 'Unbreakable' which chronicles all her life's struggles and how she came out of it.
In 2014 Priyanka Chopra Played the main role as Mary Kom in a biographical film about her life and movie was directed by the Omung Kumar.
Awards And Achievements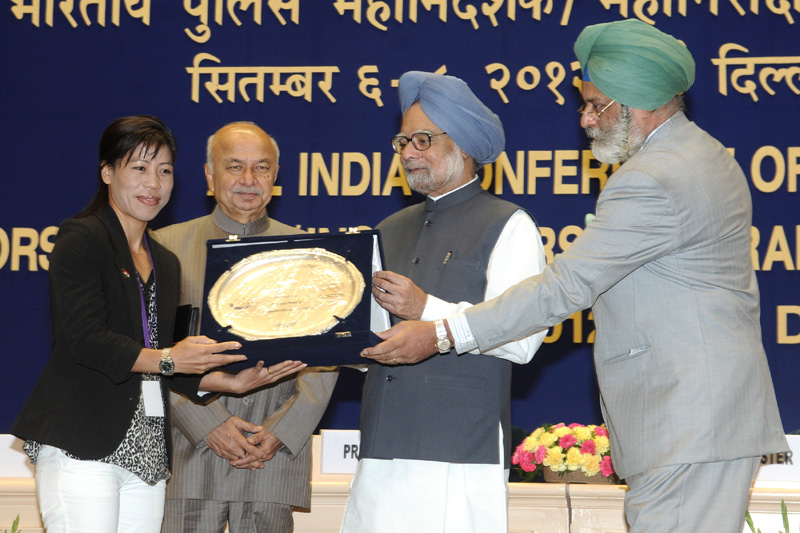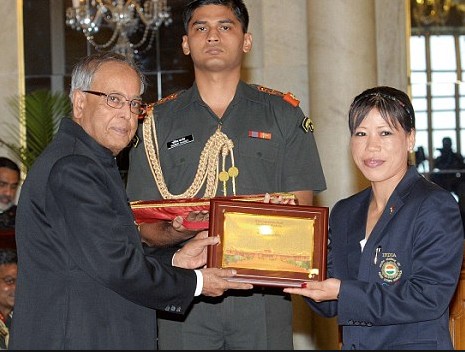 In 2000 she won her first carrer award of Best Boxer Award at the first state level.
She won Arjuna Award In 2003.
She won a silver medal at the 2008 Asian Women's  Boxing Championship In India.
Fourth Gold medal at the AIBA Women's World Boxing Championship in China.
She was the five-time World Amateur Boxing Championship.
In 2007 she gains Rajiv Gandhi Khel Ratna Award and got a place in the Limca Book Of Record.
She won the Gold medal at the 2009 Asian Indoor Games In Vietnam.
In 2010 Mary Kom Won the gold medal at the Asian Women's Boxing Championship in Kazakhstan and Bronze medal in the Asian games.
Mary Kom war honoured with Padma Shri in 2010, she is the fourth highest civilian honour for her contribution to sports.
In 2011 she won Gold in the 48 kg class at the Asian Women's cup in China.
In 2012 she won the gold medal in the Asian Women's Boxing Championship In Mongolia and also gain Bronze Medal in Summer Olympics in London for the first time.
She was also honoured with Padma Bhushan in 2013, she was the third highest civilian award in India.
In 2014 She won her first Gold Medal at the Asian games Held at Incheon, South Korea By beating Kazakhstan's Zhaina Shekerbekova in the flyweight(51 kg).
Mary Kom Announced as the brand ambassador for 2016 AIBA Women's World Boxing Championship!