After all the hair drying, heating, ironing, brushing and experimenting that our hair goes through, split ends are inevitable but getting rid of them isn't such a huge task indeed. Sudden plan for a wedding, trying a make a beautiful hairdo but these split ends can trash all. After getting a haircut, it feels good when you see smooth bouncy hairs. Due to busy schedules, many of us don't go for haircut regularly and split ends always wait for this time to come out.
Means, The possible solution is to get them chopped off, but then how many times? Your hair won't free from split ends for very long! Every time when I got split ends, gets disappointed but when I came to know my little kitchen have all the solutions for this, really I was shocked. So, now you also need to be worried. Here I am going to share all of them with you guys.
Before following any of the remedies, firstly you should know the what are the main cause of split ends. So before starting the best hair treatment for split ends at home, you must know them!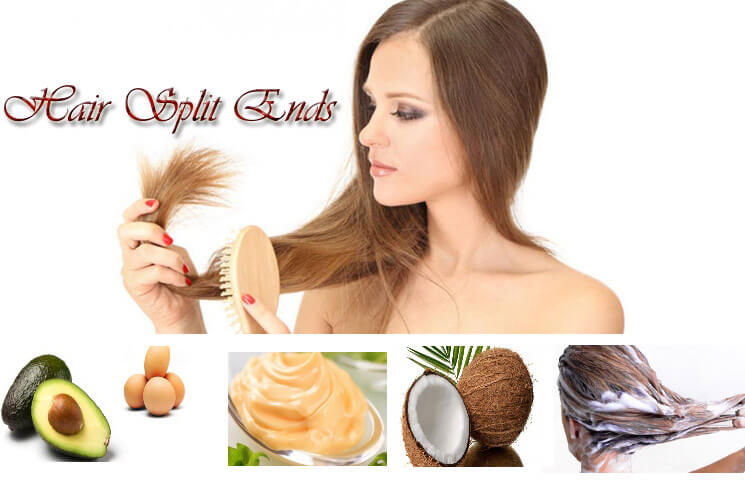 What are the Causes of Split Ends
Split ends can occur at any age either you are young or old and also which type of hairs you have oily or dry. Some reasons behind the split end, that sometimes we don't notice in daily routine, especially when we are in hurry for daily schedule.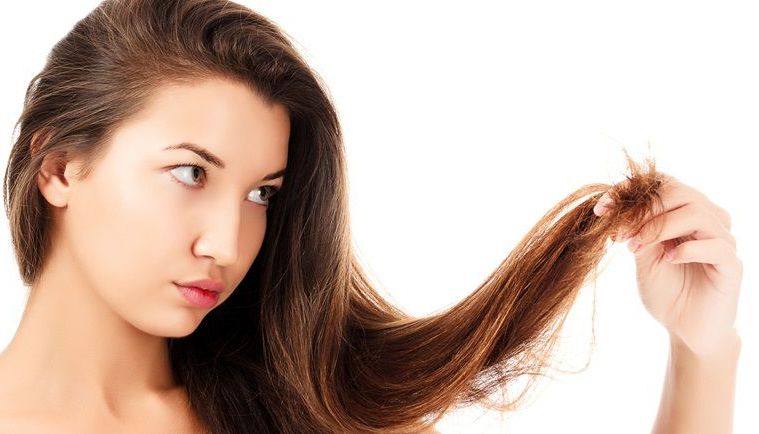 Washing hair using too scalding water.
Excessive use of serum, shampoo or any kind of chemicals for hair styling.
Direct expose of the sun on hair, pollution, and dust also gives side effects.
Not using a good quality hair comb, brush or sharing of hair brush.
Harsh winds, dry climate, excessive hair washing, and not taking proper care of hair are also the reasons of occurs split ends.
Overuse of hair dryer, heater, hair straightener, curlers also damages hairs.
Lack of trimming, hair spa, massage.
Top 10 Home Remedies Tips To Remove Split Ends
1.  Hot Oil Conditioning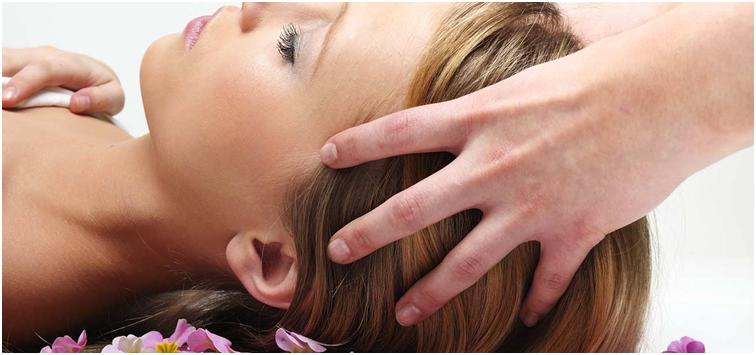 Hot oil is one of the long proven best hair treatment for split ends and requires nothing but just a little bit of massaging your scalp and of course the ends thoroughly.
All you need to do is heat up oil (Coconut/olive/almond) and massage the scalp. Leave it overnight if you can or at least for a period of 45 minutes and wash it off with a mild shampoo. For best results massage hair twice in a week.
2. Egg Mask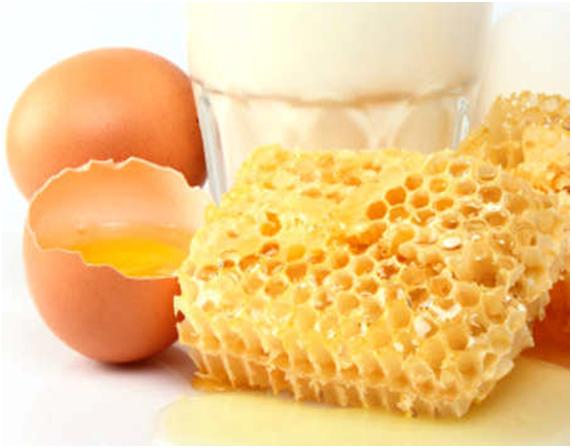 Yet another effective split ends remedy is the egg mask; it is an essential source of fatty acids and also a number of proteins. Apart from the fact that it prevents split ends, it also nourishes and conditions your hair.
You can as well as make a mixture of egg yolk, 2-3 tbsp of olive oil and few drops of honey. Your hair will shine and be smooth and silky just like Rapunzel!
Alternatively, you can mix some curd or olive oil with the egg yolk, and apply this mixture on your hair for 20-30 minutes and wash hair with mild shampoo. Dry and dull hair will be converted into smooth, straighten, and shiny.
3. Beer Shampoo/Beer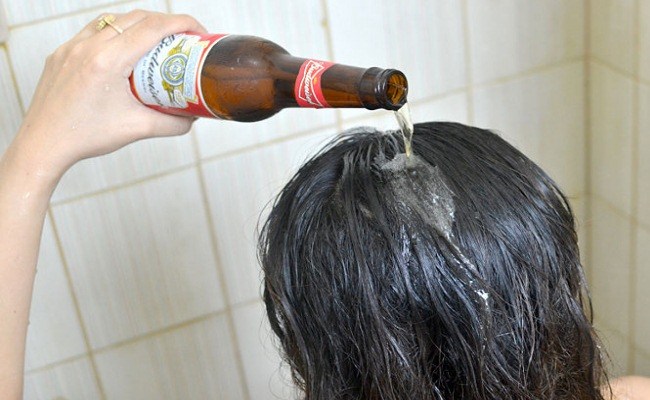 Many find this hard to believe, but beer does have a conditioning effect on your hair. It smoothens as well as proved to be a great split ends remedy. It works equally effectively with all hair types.
Using beer to remove split ends is very simple. Just put beer in a spray bottle and apply this after shampoo your hair. The smell of beer will go away when the hair will be dry. Beer shampoo is also available, you can use this directly twice in a week.
4. Avocado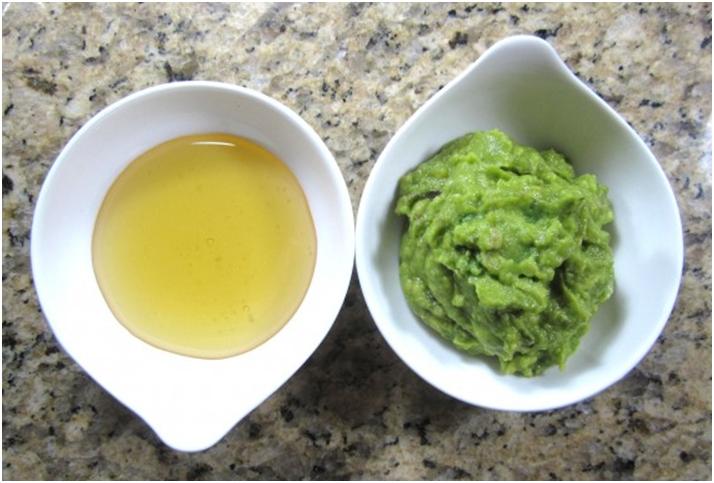 Avocado has a nourishing effect on your hair and has a high content of fatty acids and proteins A, D and E. This again is one of the most effective ways to get rid of split ends. This is the best homemade hair conditioner.
To make the avocado mask:
Mash two avocados and add 2 tbsp olive oil and coconut oil.
Mash until you make an emulsion out of it and make a paste.
Apply it on the hair (not the roots)
Wash it off after 30 minutes followed by a quick shampoo.
5. Papaya and yoghurt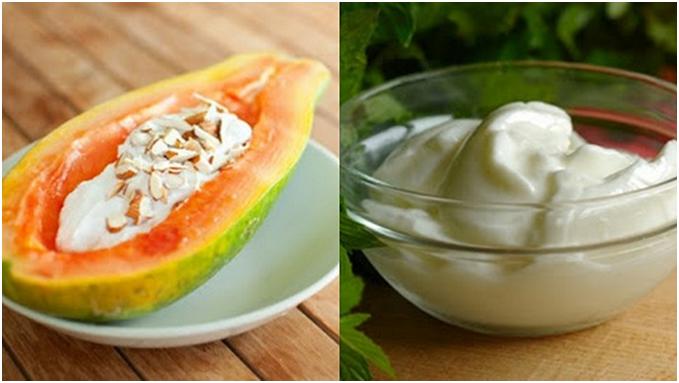 These two elements are always a saviour, aren't they? This time your hair also wants to have these two delicious things, lol! Papaya is a good source of amino acid, vitamins, and anti-oxidants.
Simply make a paste of the papaya and add into it half a cup of yoghurt. Apply the paste to your hair and leave it for an hour. Wash it off with warm water followed by a shampoo if you wish to!
Do this process at least once a week, or twice-thrice in a month to get natural shine and softness of hair.
6. Mayonnaise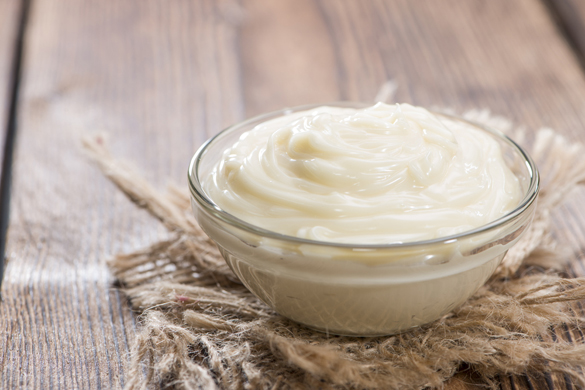 Mayonnaise…Yes! Right, this is one of the best and easy home remedy to get rid of split ends. Egg gives nourishment to the hair and oil conditions hair and you will the get the soft and smooth, shiny and healthy hair.
Just take half a bowl mayo or according to the length of your hair. And apply on the hair and leave it for 15-20 minutes. Then rinse off it with water and shampoo hair. This will leave a little bad smell to your hair, this is the only negative point of this remedy.
7. Clarified Butter or Ghee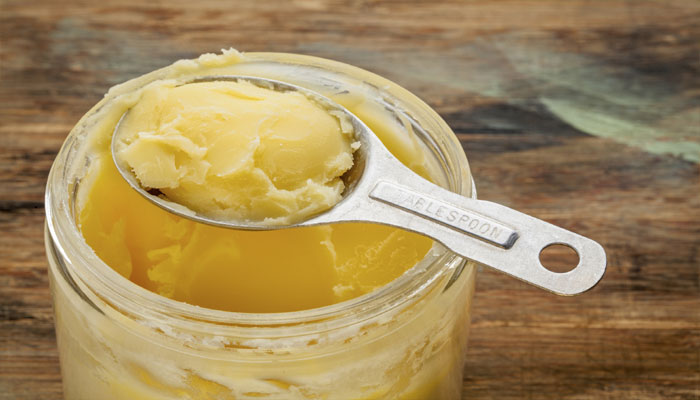 Many of times you had to listen or seen your granny's applying clarified butter or desi ghee onto their hair. Yes, this was our grandparents secret for silky, smooth hair. Just apply a little hot ghee, massage gently and leave this overnight. Rinse off in the morning with lukewarm water and shampoo.
8. Coconut Oil Hair Treatment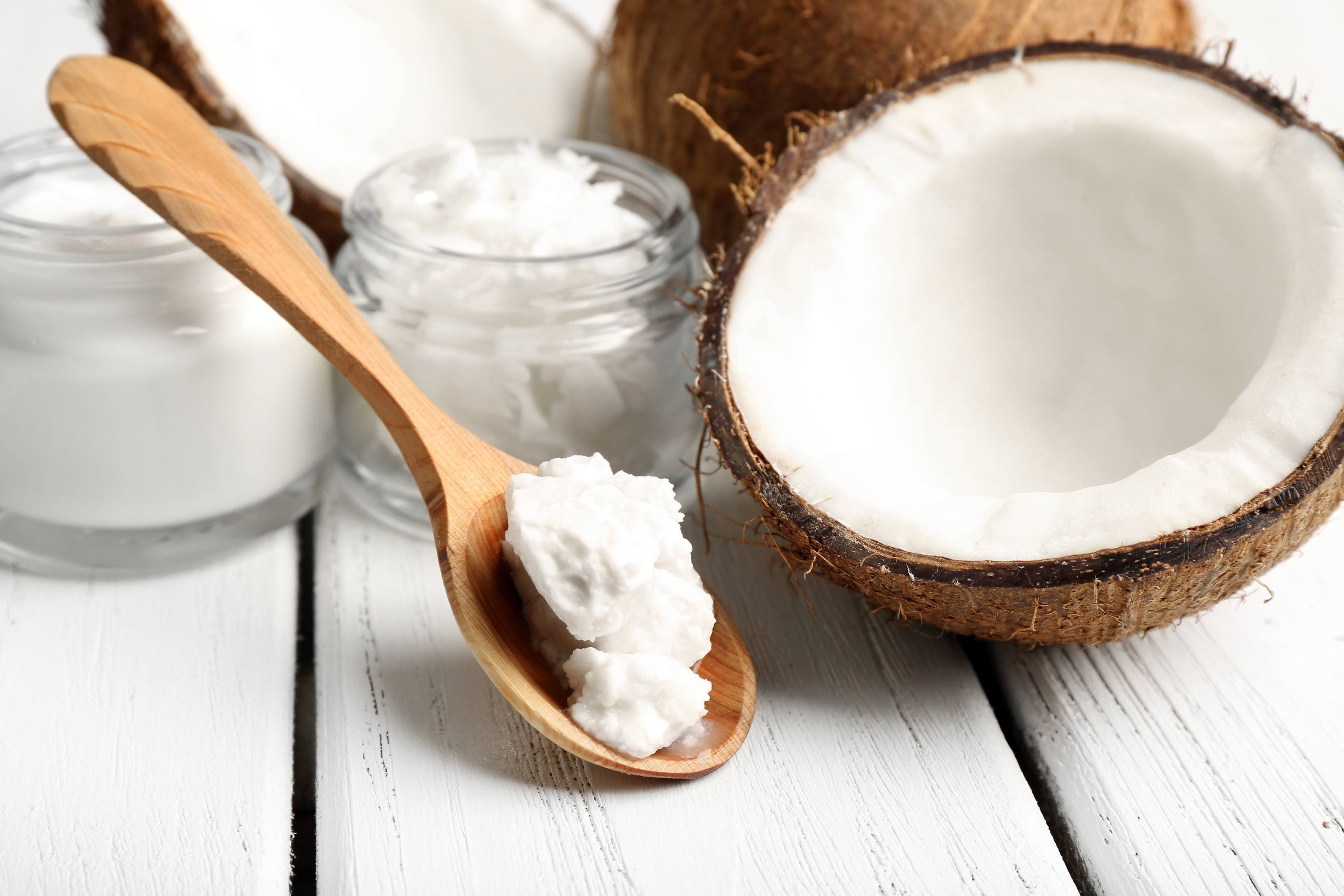 As Coconut oil has numerous of benefits and this is one of them. This works best to remove split ends and damaged hair. Applying hair oil are always healthy but for best results do this, a little different process twice in 15 days.
Firstly shampoo your hair and let them towel dry.
Now apply a handful of coconut oil and massage gently from roots to the ends.
Clip up your hair and wrap up with the towel for 30 minutes.
Again, shower and rinse off, shampoo twice.
9. Aloe Vera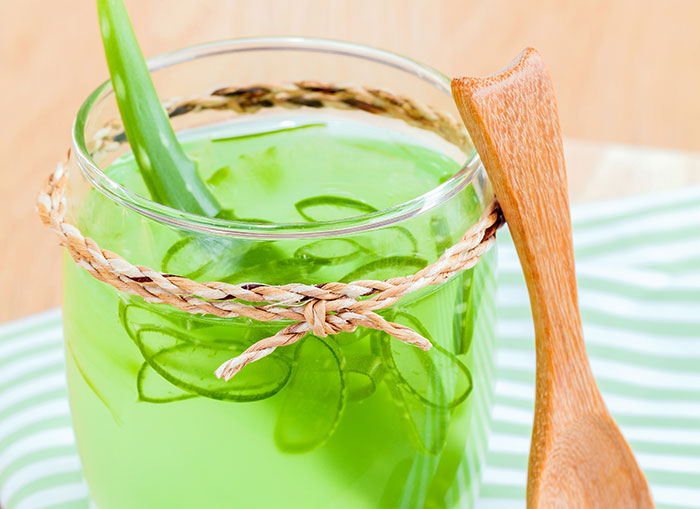 Aloe vera is a miracle plant for hairs, it's not only good for split ends. This is also best conditioner for dry, damaged and frizzy hair. Also, prevents hair fall and improves hair growth. Best for dandruff treatment and get rid of itchy scalp.
Gently massage aloe vera gel (you can take fresh from leaves or Patanjali aloe vera gel) and apply on the ends will give best results for split ends. leave it for 30 minutes and rinse off shampoo. You can also add this gel with the 1-2 spoon of olive oil, jojoba oil, castor oil or castor oil. Lemon juice will also be added to aloe vera gel. You can also use natural aloe vera shampoo.
10. Honey and Olive Oil Hair Mask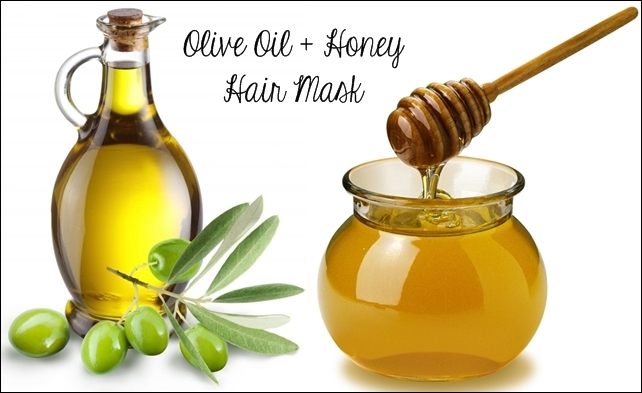 Honey, not only best to make morning tea sweeten but also makes best natural hair conditioner. Repairing hair damage and split ends, also give the bouncy gorgeous hair.
Mix 2-3 spoonful olive oil with 2 spoon honey and apply this mixture to having shampoo on wet hairs. Leave this for 15-20 minutes. Rinse off with lukewarm water and again use a moisturizing shampoo.
Alternatively, curd can be mixed with honey and do the same process.
11. Dal or Black Lentil Pack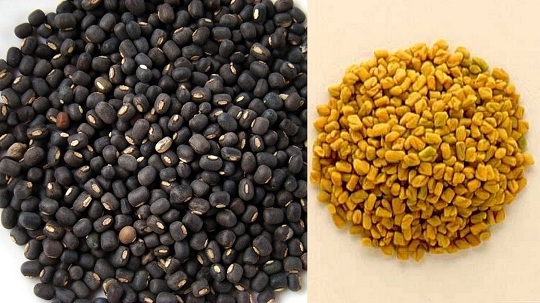 Lentils are easily available at every house, I don't think is any home remedy can be this much simple. Just take 1/2 cup of black lentil and grind this, make a paste and add a spoonful of fenugreek powder. Also mix some curd to make the paste smooth, full of proteins. Apply this from scalp to ends for 1-2 hours. Rinse off with water and mild shampoo.
You can also use only fenugreek seeds paste to treat split ends. This is even much simpler.
These were some really easy and simple hair treatment for split ends; if followed properly and regularly, they will surely help you in getting rid of split ends. However, it is always feasible to take some cautions:
Protect your hair from the sun as long as possible.
Use a mild shampoo and deep condition often.
Use a soft pillow cover to avoid friction.
Prefer cold water over warm.
Avoid using too many heat products or chemicals!
That was all about how to get rid of split ends and I am sure these natural remedies along with some basic tips will keep you away from those split ends!