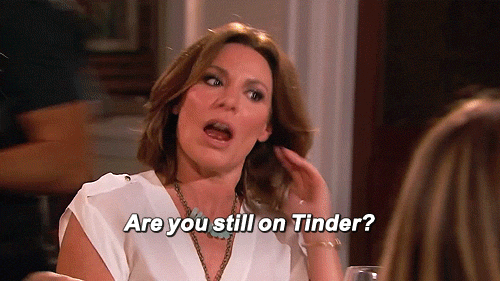 When it comes to Tinder, it's just not loved as the best app for hooking up but also adorned for culling real relationships. To blow out for the hottest match's go for appealing startups in pleasing words instead of striking out with lame messages. Every Guy or Gal should know the handful of questions to hookup with someone or to ask for a date. Don't waste time on other dating sites, play the game of searching your partner on Tinder, having the huddle of great matches for you.

What are first date Tinder conversation starters?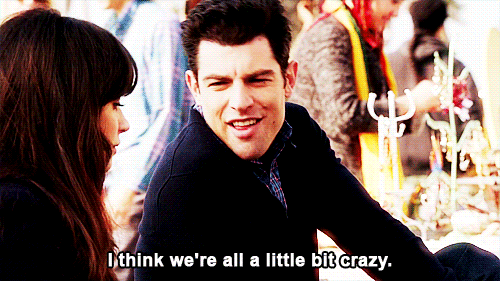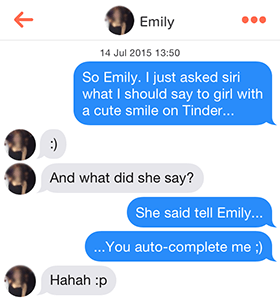 It is highly famous saying "First Impression Is The Last Impression", keeping in mind you cant go with any silly gossip. Think, analyze and then take the initiative to write something impressive and attractive that could grab you the reply. The worse thing is when you send some message, and it is left unanswered you felt embarrassed and demoralized to try again with anyone else. So first be careful in choosing the words to write, make an effort and come up with something interesting to get a decent and mild response. Casually it's with 'Hi' or 'Whats up?' Make the simple 'Hi' interesting with 'emoji' or 'funny Gifs'. But optimize your Tinder Profile pick before sending your first startup message for best results.
Steps To Start Tinder Conversation Smoothly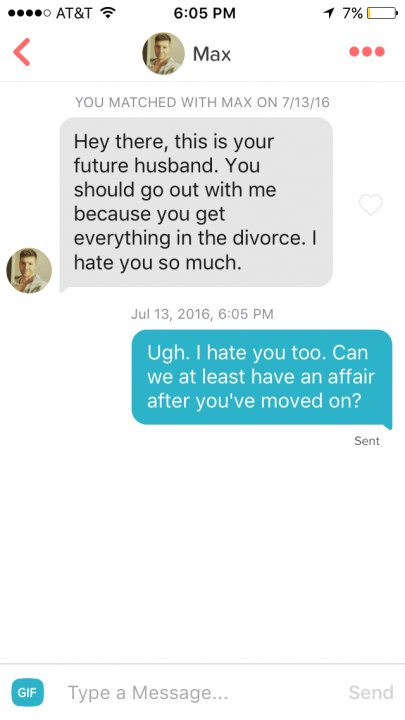 1. Review your match profile before you start the conversation
First of all view Tinder profile pictures and bio to have a quick review of what type of person they are. Notice if anyone has unique hobbies, adventure loving or something that is common or you like the profile then start the conversation.
2. Start your tinder conversation by evoking emotions
Start your conversation creating emotions make him/her excited or happy by saying some funny things or comment sarcastically in the sense of insulting by pointing dressing sense, you will surely get the immediate response.
3. Use tinder matches name in your conversation
Girls or guys who so ever is everyone is found of their name, use their name when you start the conversation it would be advantageous to you.
4. Check your message slang and spelling mistakes before forwarding
Check your slang and spellings before sending the message otherwise mistake would ruin your first impression.
5. Emphasize similarity
While conversation emphasizes the common things, hobbies between you and him/her.
6. Give Honest Compliments
Give the honest compliments about profile picture or about the thought impression through conversation that would help you to built trust for you.
7. Ask for their advice
Try to involve the other person in long conversation while engaging him by asking his advice for your certain topics but make sure that must be interesting to reply.
8. Focus on details versus generic observations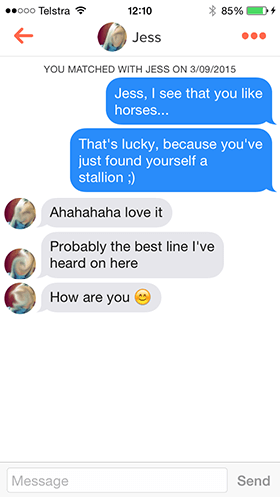 Tell the other one what you are doing something interesting at the weekend or ask what he is doing. Like: I am going for deep sea diving.
9. Catch the others eye with animation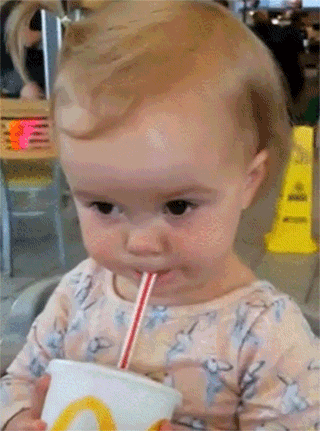 Make your messages effective by using emojis and sent some funny Gifs to start the one on another side of the conversation; some funny things binds for further conversation.
10. Kickstart hankering
Mention food for carving something delicious to boost your response rate.
11. Engage others imagination
Virtually everyone loves visiting new places or for sightseeing, so traveling is the go-to topic to start the conversation on Twitter.
12. Ask for date

Within few friendly messages ask for the date or to meet in person.
Tinder Conversation Starters That Will Intrigue Appreciation Instantly
Damn! I have great taste. I mean, have you seen yourself in the mirror?
How different was your life one year ago?
What's a nice girl/guy like you doing on Tinder? LOL
What is your best childhood memory?
Your profile caught my eye. I'm a sucker for a green-eyed lady [or brown-eyed guy]".
What's something you have always wanted to try?
Are you on Google? I think I've been searching forever for you.
What's the most heartwarming thing you have ever seen?
I was told not to go on Tinder because all the good ones were taken. I'm glad I didn't listen!
What's something you love that people haven't even heard of?
What's your least favorite word?
Did you know that you've got a smile that could stop traffic?
"It seems we passed the math test. ?How do you think we'll do on the chemistry test?"
Have you traveled to, any different countries? Which was your favorite?
What's the best and worst thing about your work?
"You were my first right swipe. I'm flattered."
What do you look for in a friendship?
What was your worst first ( and last) date?
"I don't swipe right that often. I'm just not that kind of guy [or girl]."
Hey, let's catch up sometime? I'd like to get to know you better.
What would your perfect room look like?
"And how are you spending your day? Netflixing, causally sippin' on something alcoholic, or out on an adventure?"
What would be the most amazing adventure to go on?
What's your favorite day of the year?
What's the best and worst thing about your school?
What skill you most like to master?
Your profile just blew me away! Was thrilled to see you are just as adventurous as I am. We are such daredevils, aren't we?
How do you relax after a hard day of work?
Where is the most interesting place you have been?
Roses are red; Violets are blue, Damn you're beautiful…I forgot where I was going with this?.
What's the farthest you have ever been from home?
"You were just given the opportunity of a lifetime: to pack a bag and leave tonight for a trip to anywhere of your choosing. Where do you go?"
What's the best thing that happened to you last week?
What do you like to do in your free time? How does hanging out with me, sound?
Which city do you like the most to live in?
What's your favorite Disney movie?
Knock Knock! Who's there? Well, no one, but can I pick you up at eight tonight?
What's your biggest pet peeve?
What is something you are obsessed with?
What's the best practical joke you have played on someone?
Where's your favorite place that you've lived?
What's the worst job you have ever had?
What is something popular now that annoys you?
What's the most useless talent you have?
If you could turn any activity into an Olympic Sport, What would you have a good chance at winning a Gold Medal for?
If tomorrow was a national holiday, what would you do?
What's the most illegal thing you have done?
What are the three most interesting things about you?
Hi, I don't have a date for New Year's yet, and I am glad I waited until I saw you. Would you like to be my date?
What would be your spirit animal?
What are you really good, but kind of embarrassed that you are good at it?
What were you really into when you were a kid?
What are you most proud of in your life?
What was the most memorable gift you have ever received?
Do you think that you relate to your star sign?
What cartoon did you watch as a child?
If there was a zombie apocalypse and we all died tomorrow, what would you do today?
What word or saying from the past do you think should come back?
Would you rather watch a documentary or a horror movie?
Who would be the worst person to be stuck in an elevator with?
If you could buy a plane ticket to anywhere, where would you choose?
What was the best part of your day today?
What was the last movie you watched? How was it?
What song always puts you in a good mood?
What is your biggest fear?
Have you ever had a crush on a fictional movie character? Who?
How about the best person to be stuck in an elevator with?
If your life had a theme song, what would it be?
What are you watching on Netflix right now?
As the only human left on earth, what would you do?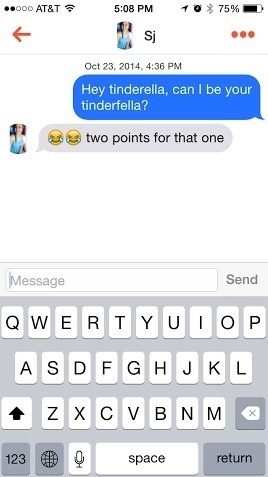 Ahh! Struggling to impress someone or searching for a new hookup our suggestions would surely work out to bewitch your dream or fetch the right match for you! Conversations are the bread and butter of good date do share yours, if you have some interesting stuff!