Long Hair! Perhaps the dream of most of the girls. But our hairs have to bear pollution and due to our busy schedule, we don't give proper time to our hair care. But if you have already long hair then don't chop them. Long hair really looks adorable with the awesome hairstyles.
Girls with long hair mostly face the problem of hairstyle while plans to go for a party or wedding. But you will be surprised to know that some easy hairdo also gives pretty look. Everyone has a different hair type. Before making any hairstyle firstly let's know what kind of hair type you have. Also, try to make them according to your face cut also.
This article is completed related to the latest stylish hairstyle ideas for long hair. Here you will get some simple party hairstyle for long hair. Just once try them at home and you will find them super easy.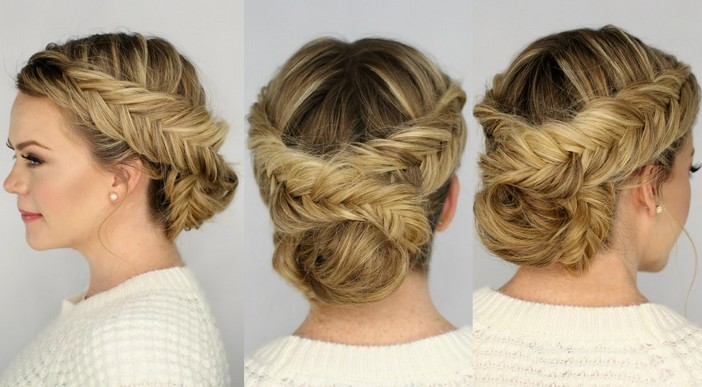 Cute & Gorgeous Simple Party Hairstyle For Long Hair 
I know, when we talk about party hairstyle first thing comes in your mind that I will make them? I m not a hair stylist. So, I could make them itself. Then don't be so thoughtful dear. These are really very easy and cheap hairstyle ideas. That you don't need to invest a lot of amount to the hair stylist.
This hairstyle includes different type of hair buns with a twist. You can also try to make hair braid with some different ideas. Here you have a good opportunity to learn how to make a party hairstyle for the long hair itself. Below check the gallery of party hairstyle for long hair step by step.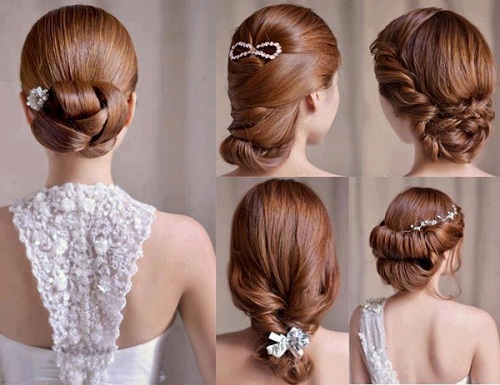 Simple Party Hairstyle For Long Hair Step By Step
Knotted Bun

This is the hairstyle that you wants to have if you wants to turn your head like a diva. For this hairstyle, you don't need to do any preparation. Just blow dry your wet hair. Hairspray will keep this in its actual style for a long duration. Just take a portion of hair and twist them. Combine this twist with the help of pins. Make this twist with both side hair twist and combine them together to make a beautiful bun.

Honey Bun With Socks

A woman who wants to look like cool and confident surely like this type of hairstyle. This will increase her personality as well as give the impressive look. This hairstyle will look great in summers. Socks will help best to maintain the shape and use hairspray to keep it tight.

3. Messy French Twist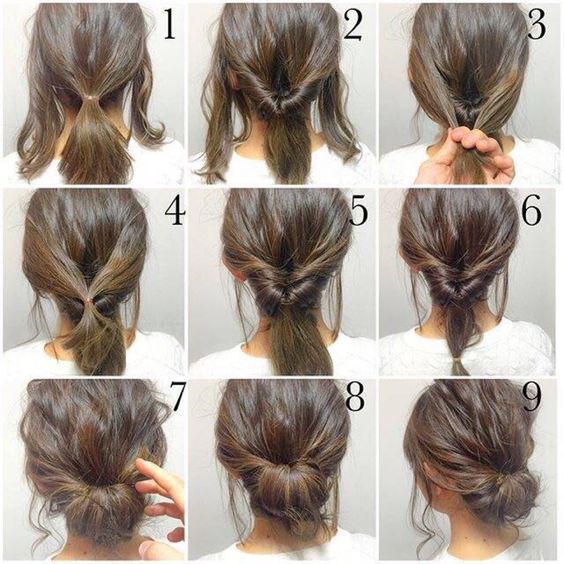 Messy hair also has chances to look amazing in this bun style. And this is the simplest bun to make without any higher requirements. Just make a clip with rubber and leaves some hair flicks. Flip this pony under rubber and make another pony clip with a lower volume of hair. Also, flip this pony underside and make a bun with the hair left putting inside. This hairstyle is the also best for short or middle size length.
4. Pinner Half Updo

If you are in a hurry then this pinned half updo is the best idea. It will just take 5 mins. and long hair is very versatile these days, so it's the time to show them. Bobby pins are always available to every girl. So, no any special things are required.
5. Loose Messy Curls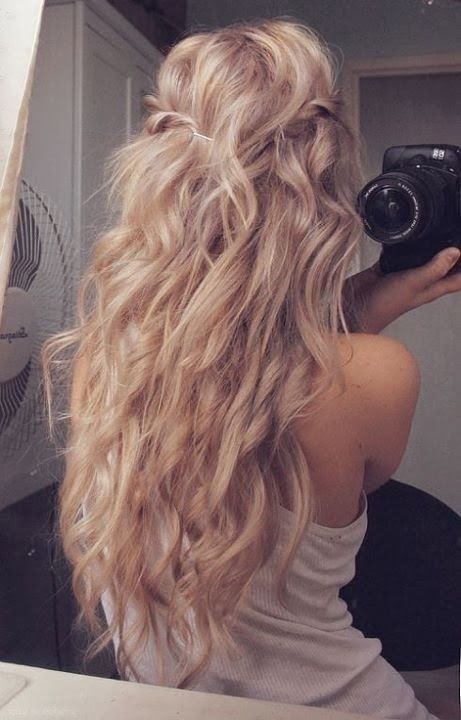 Loose messy curls are always an awesome idea with its simplicity. This one is the best idea for the night parties. You can use iron hair curler to gets your hair curl. For more pretty look, just twist and pin up little hairs.
6. Crown Braid Hairstyle For Long Hair

This is one of the snazzy hairstyles for every party. Messy choppy bangs with the crown braids look pretty and simple to make them yourself. Just make a french braid and join them together. This hairstyle is best for every type of hair.
7. Messy Fishtail

Messy Fishtail or also you can say this Mermaid braid Hairstyle. When messy hairstyle can look so flattering then where's need remains left for the sleek and straight hairstyle. This is the perfect hairstyle for wavy and curly hair. This hairstyle is full of mess and texture. You will need a little practice for this before making the final one on party day or if someone helps you to make this. Secure the end of the braid with the rubber band. And pull out some hair on the forehead to give it the messy look.
8. Glamorous Retro High Bun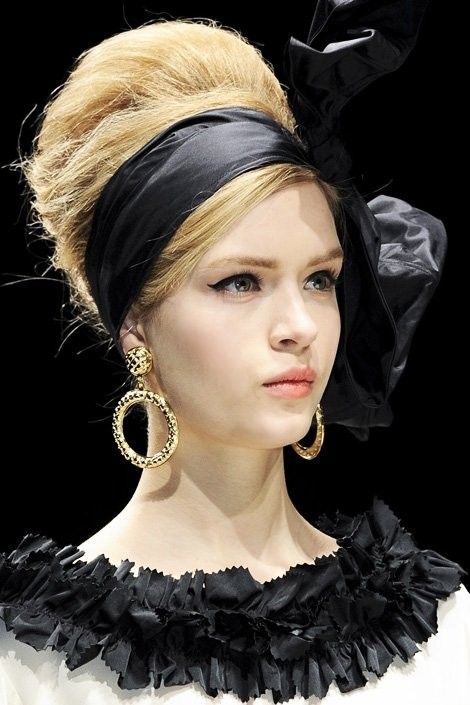 This is one of the favourite hairstyles of celebrities having long hair. Brush gently and pin up all the hair to lock them so high. Spread hairs with the help of brush to give the volume. You can also add some hair accessories to give this hairstyle the best party look.
9. Straight And Sleek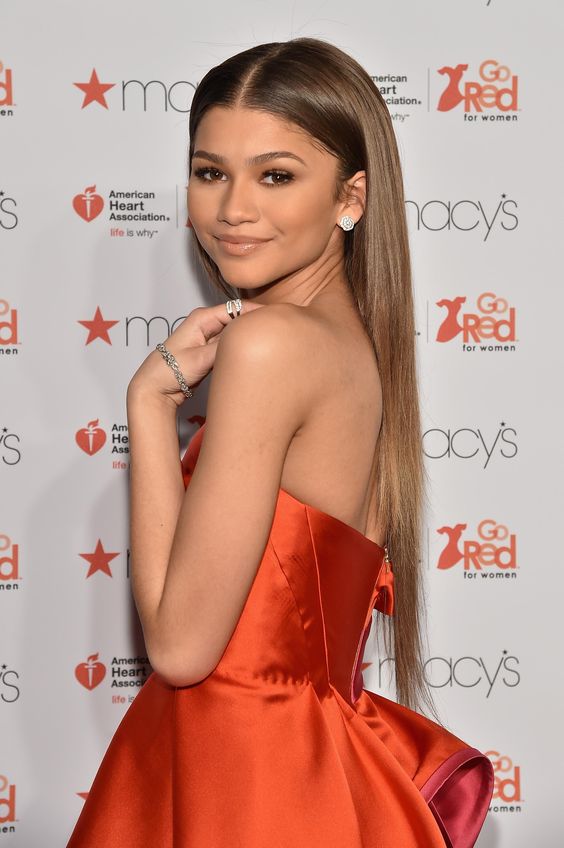 Is there anything that beats this straight, simple, natural look hairstyle for the party. This hairstyle looks good with wider face shape. Surely this will make people turn around at you. This hairstyle is especially for the women having medium to thick hair volume.
10. Knotted Sleek High Ponytail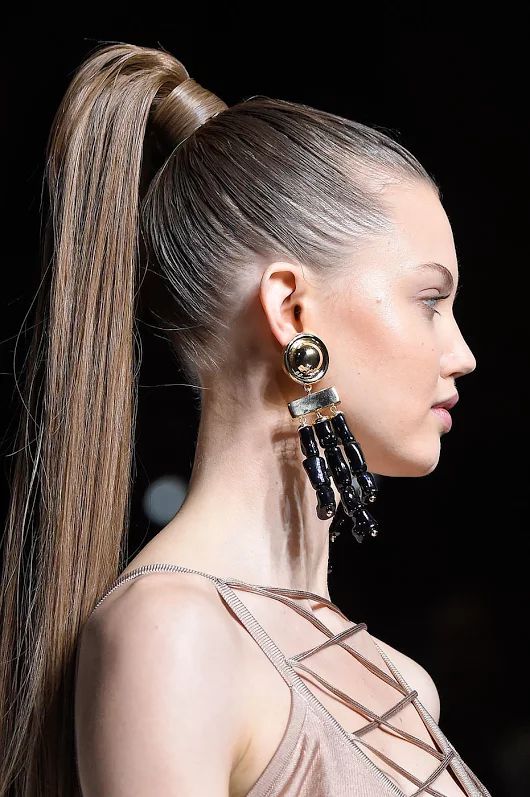 This is the best hairstyle for girls for the summer's party. The sleek ponytail with the knot is undoubtedly looking gorgeous. This is the perfect hairstyle for them who have the straight and shiny hair.
11. Braided High Bun Hairdo
Every girl wants to look their hair shiny, smooth, silky and thick. This will be the best suitable hairstyle idea for those girls. Wrap the high bun with braid. Brush gently to show the volume of the hair.
12. Party Hairstyle For Long Hair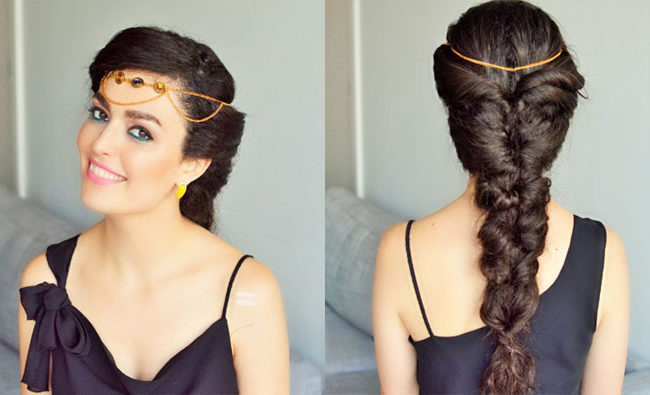 Every girl wants to look beautiful. There exist a lot of hairstyles but not everyone can make them perfectly. This tutorial will help you to carry your long hair beautifully.
These are some of the Best & Easy Party Hairstyle For Girls. Hope you will try them. Do share which one you tried. These are best for all kinds of parties either its cocktail party, dance party, dinner or evening parties.
Next time, when you have a plan for a party. Try one of them that suits you according to your personality and party dress.