Are you thinking to look like a diva for the upcoming wedding? Have you decided your wedding dress for the most awaited day? If not, then surely at the end you will decide to wear a saree, and now you don't have much time left to get ready your pretty designer blouse. Then, as usual, Masterji will say to come on time.
Is this situation really happening to you? Then need not to worry, my friend. A beautifully designed stylish blouse adds splendid appearance to the overall look of saree. Not only the teenage girls but also all ages ladies look adorable with the exclusive back blouse designs. So, it's the time to rock the wedding with the super hot latest stylish blouse designs.
Ethnic wears are in the latest trends nowadays. Artistic look blouses neck design not only gives the rich looks to your wardrobe but also makes everyone's attention.
It's a belief that beauty of saree truly with its blouse. So, explore your beauty bone with trendy designer blouse designs.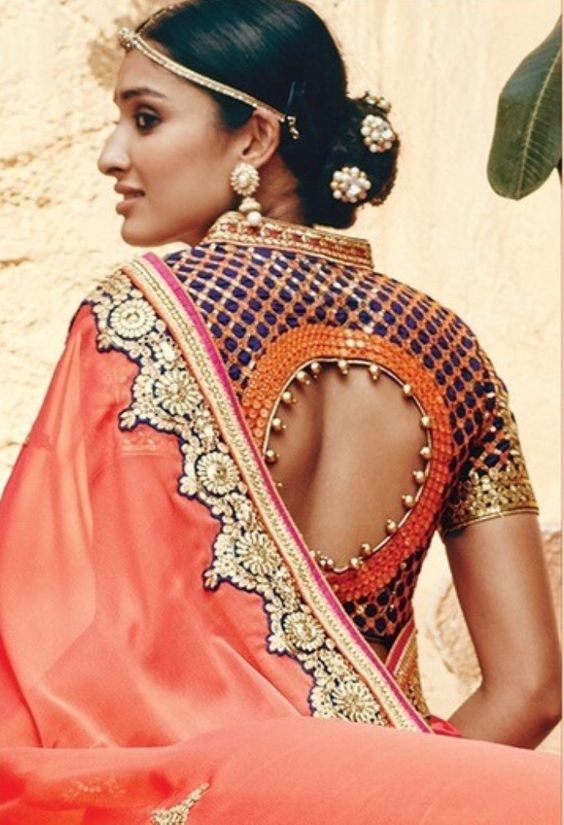 Latest Saree blouse Back Neck Designs Catalogue Collection
When making the selection the blouse designs for saree, many of questions come to mind. Which type of blouse looks perfect with your saree? How to stitch designer bloused? Fitting should be comfortable and fine. For your all the questions, we have tried best to show all type of collection of bloused that is currently in trend.
Blouse designs should be according to the saree pattern. If your saree is too much embellished with stones, beads, pearls type of material, then try to stitch a simple cut blouse. And if your saree is pain or simply printed then must have an embellished or designer blouse. Gals, get ready to look gorgeous, attractive, super hot sexy with the wide collection of blouse designs.
Now, you will get confused which one is the best for you because all the designer blouses are more appealing and beautiful. Following are the list of every kind of blouses including the brides to be.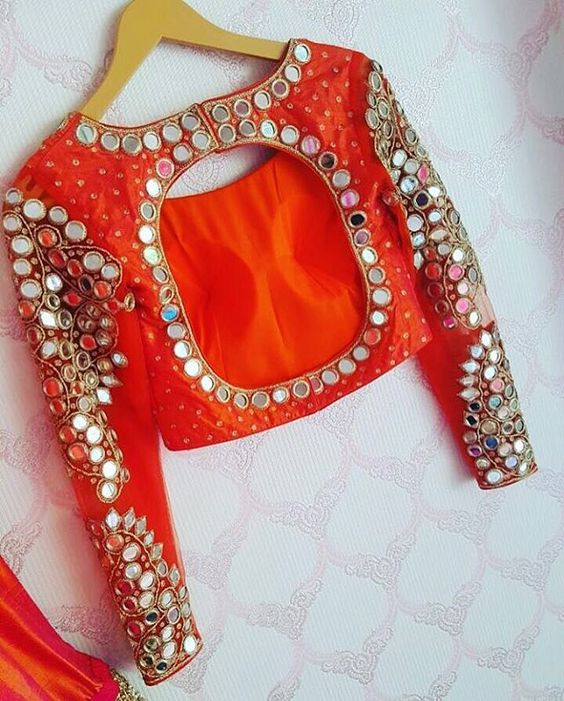 Designer Trendy Blouse Neck Designs Catalogue
Blouse Neck Design Ideas For Girls
Blouse designs should be according to the festival or occasion. Also, according to your face and body type. Neck length should be kept in mind, which kind of blouse designs you want either on the front neck or back. Anyways, we have put them all together. So, you can take an idea.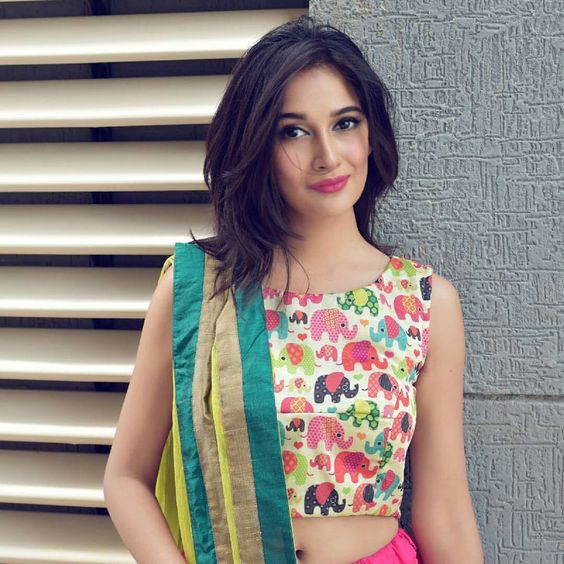 Unique Blouse Design Ideas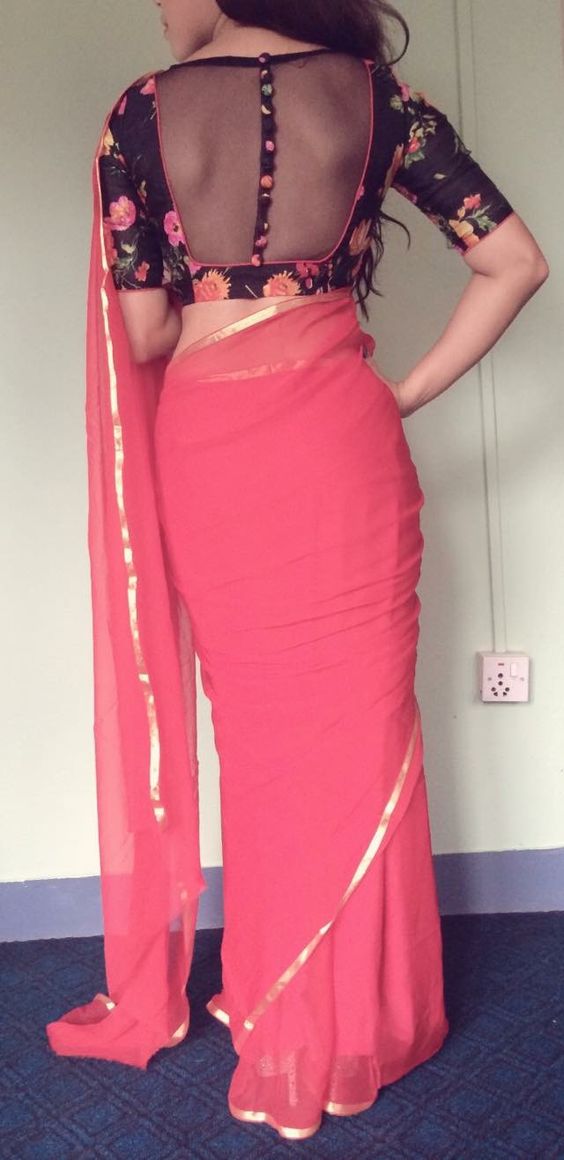 2. Back Net Blouse Neck Designs
If you are crazy for net clothes then surely you can hit for these blouse designs. It is one of the favourites of Bollywood celebrities in summer.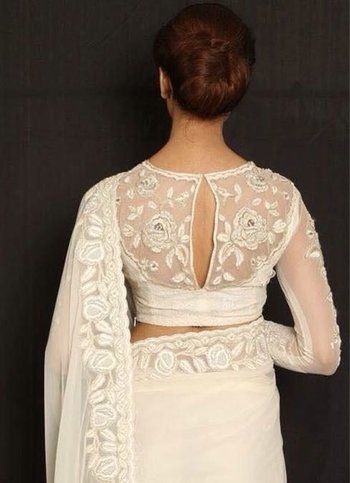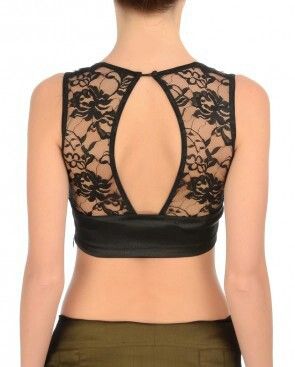 3. Embellished Blouse Neck Designs
Embellish blouse gives a bit of fuller and heavier look but yet they look stylish. This also gives a traditional look. For this kind of blouse designs either you have to contact any boutique, or you can purchase ready-made. If you want, message us we can share contacts also.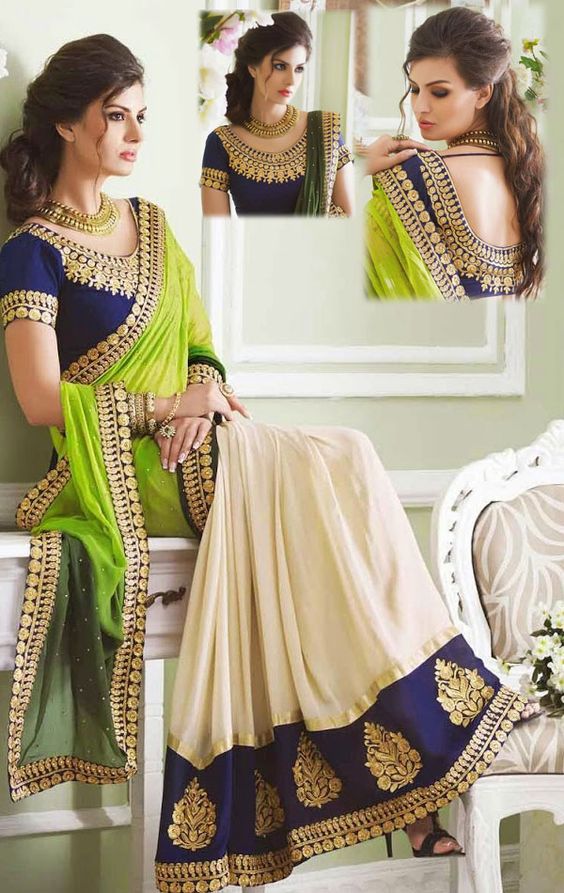 Stunning Look Blouse Design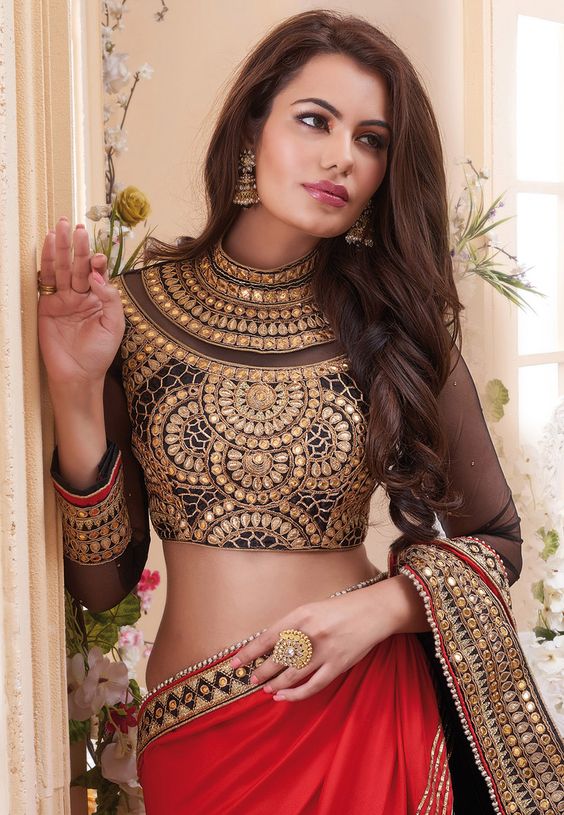 4. Boat Neck Blouse Design
These boats back neck designs make your back stand out. If you have chubby arms, then boat neck blouse is a perfect idea. This blouse looks amazing either wear by girls or ladies.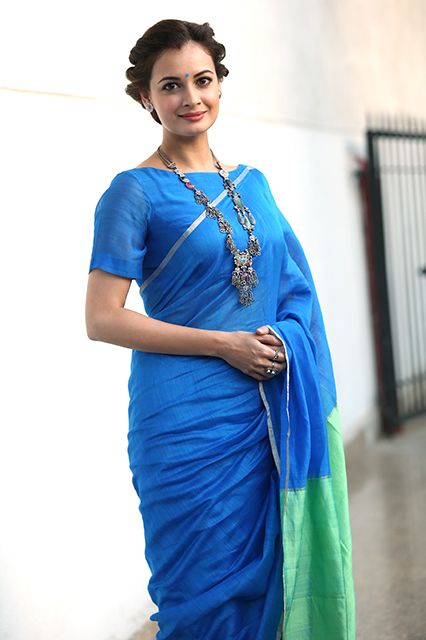 Boat Neck Designs For Saree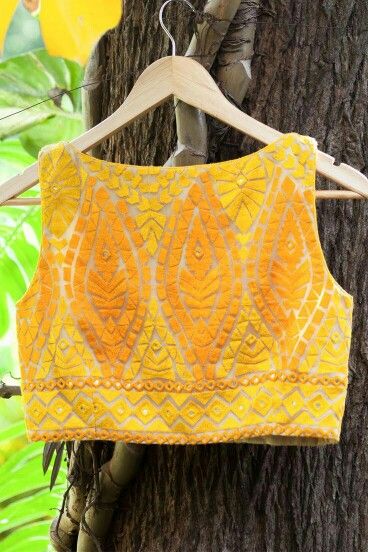 5. Back Bustier Blouse Neck Designs
If you are an owner of a fit figure and socially opened then this surely you will like this.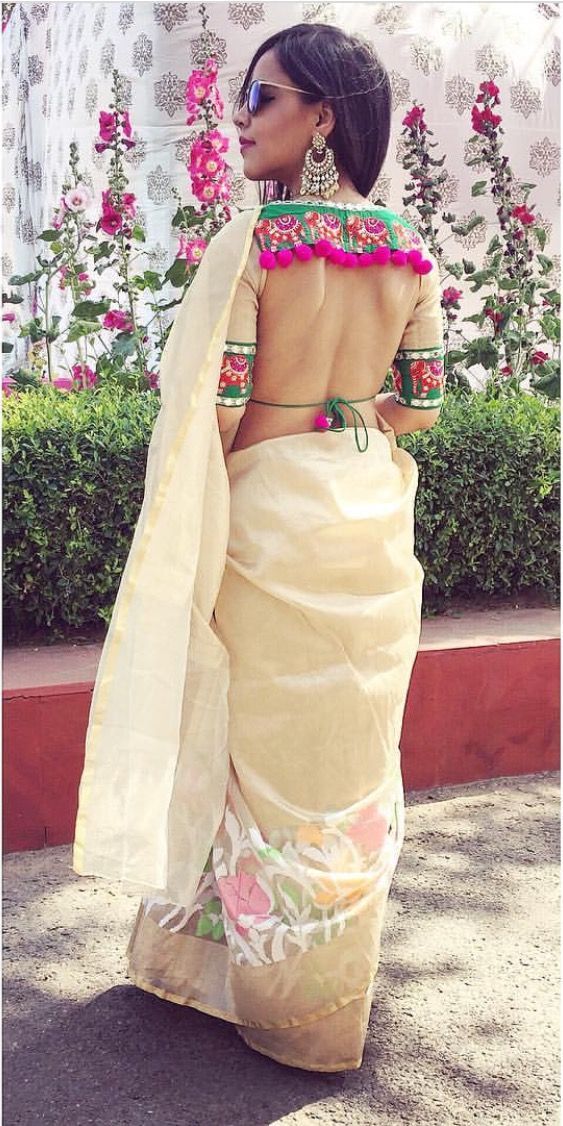 Back Neck Design To Catch Off Your Eyes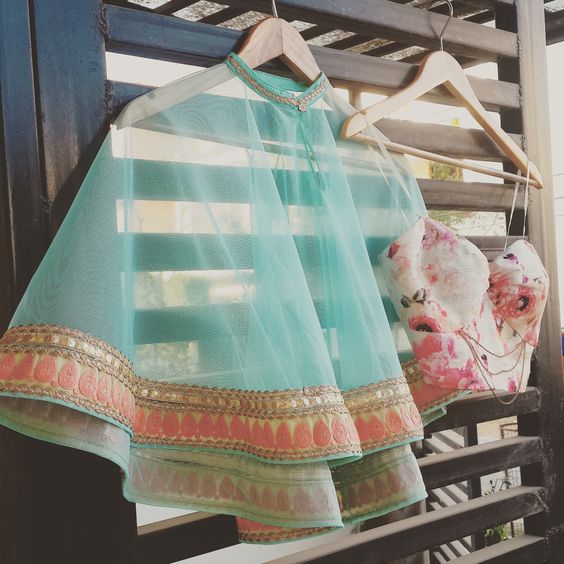 6. Exclusive Back Neck Blouse Designs
These exclusive neck blouse designs can be noticed in a single glance and give the most appealing look to girls. Gals, weddings are always the right time to get noticed. So, don't miss a chance this time and make a gorgeous blouse for you.
Fashionable Blouse Neck Design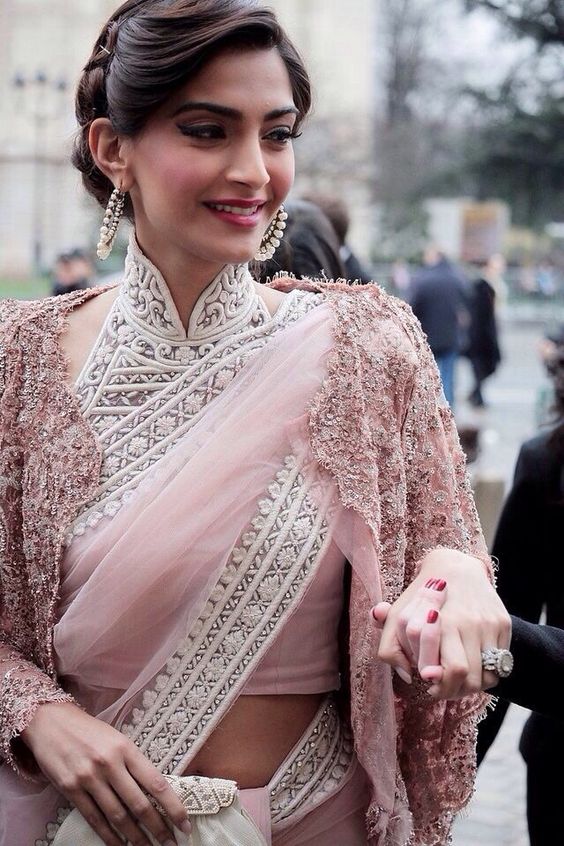 7. High Neck Blouse Design
High neck blouse looks stylish as well as provide more comfort. As there is not any chance left to show off the cleavage. You can see our Bollywood divas also in this kind of blouse. 3/4 sleeves look perfect with high neck blouse. This style from 90's is always in fashion.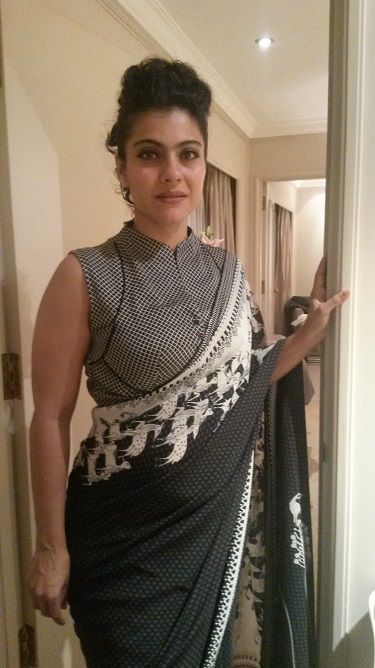 Bollywood Divas in High Neck Blouse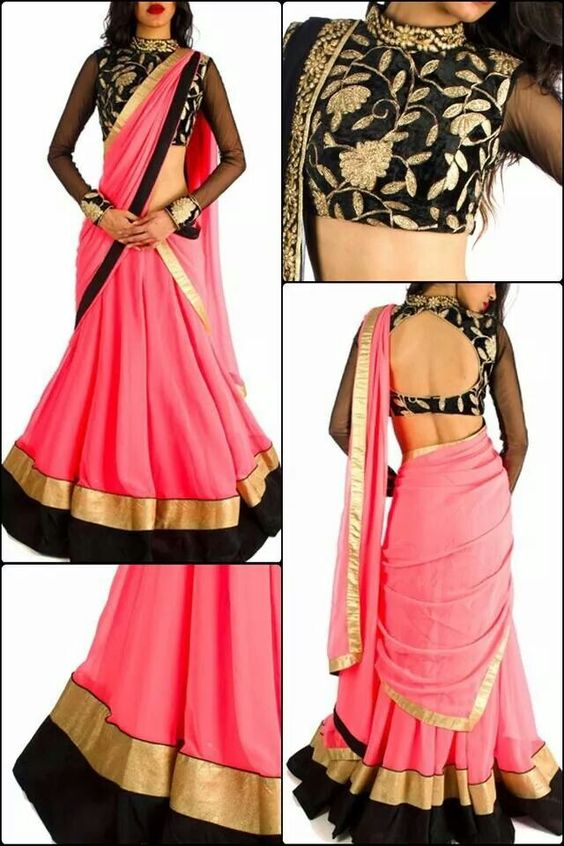 8. Asymmetric Blouse Neck Designs
This type of blouse has not any particular style. You can look as you want. Or some of the time these kind of blouse are available with the saree. You can make any neckline or sleeves in this pattern.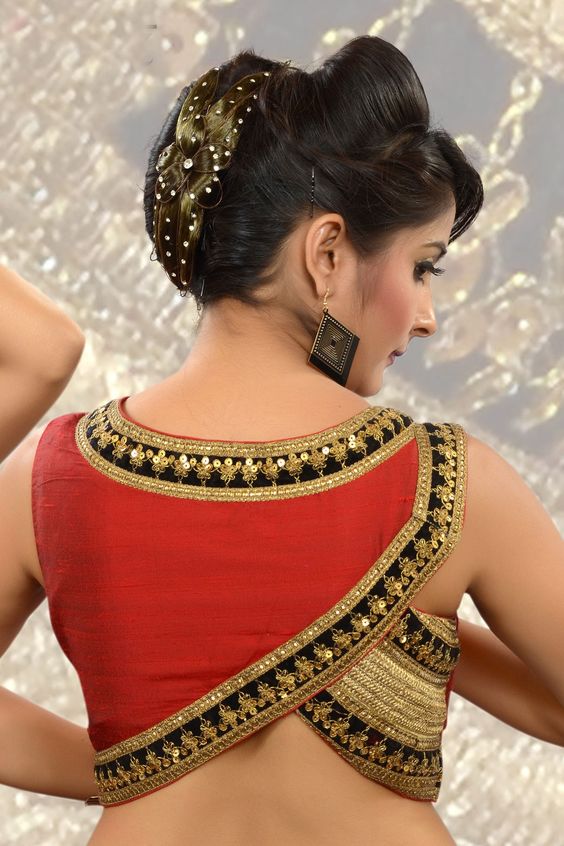 Blouse Design With Unique Cuts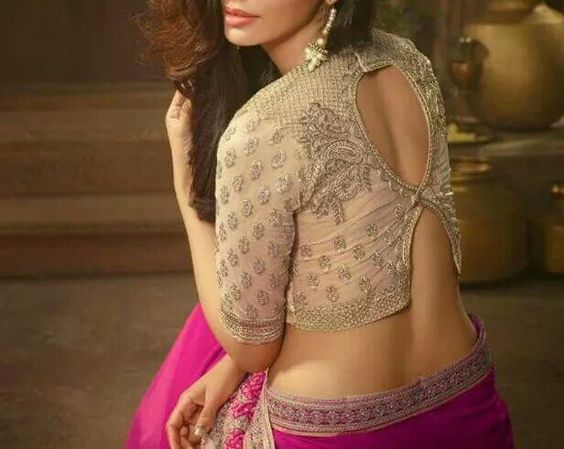 9. Mirror Embellished Work Blouse Neck Designs
Mirror work and patchwork has a big comeback after Deepika Padukone Bollywood hit movie" Ramleela. You can't take your eyes off of the combination of vibrant colours combination and embroidery contrast.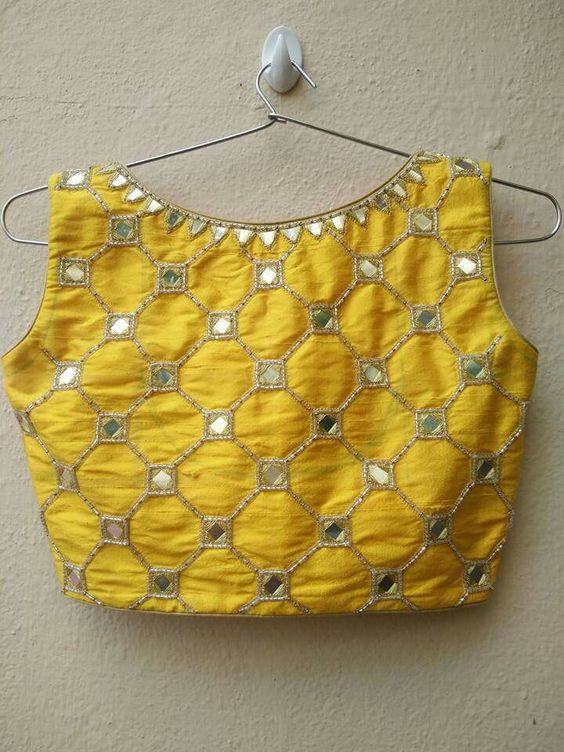 Mirror Work Embroidered Blouse Design
10. Collar Neck Blouse Design
Collar neck blouse design gives a decent look. If you are wearing a cotton saree, then you can also this type of blouse at your workplace also.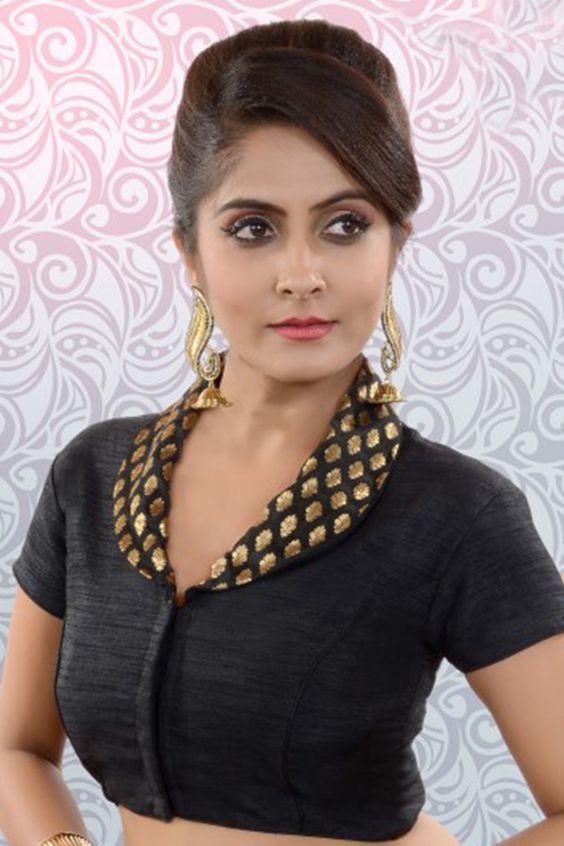 Simple Collar Neck Blouse Design
11. Backless Blouse Neck Design
These are the blouse designs that everyone wishes to wear. If you are blessed with a sexy back then surely everyone's eyes will catch you.
Backless Blouse Neck Designs With Saree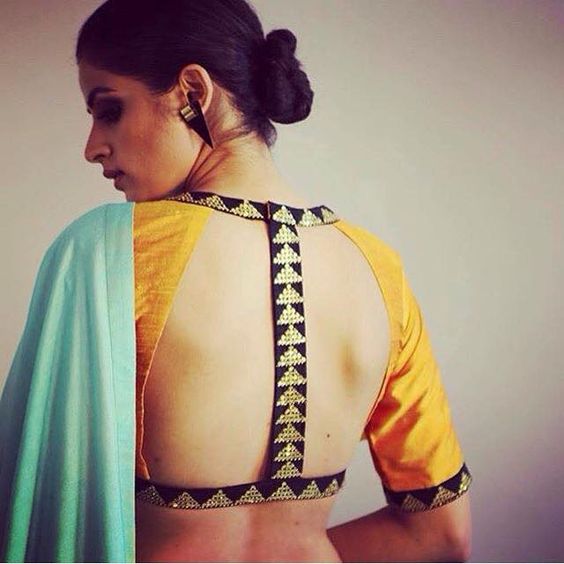 12. Jacket Style Blouse Neck Design
Jackets blouse are the best options for winters. You can carry them for dhoti look style, or pants look sari.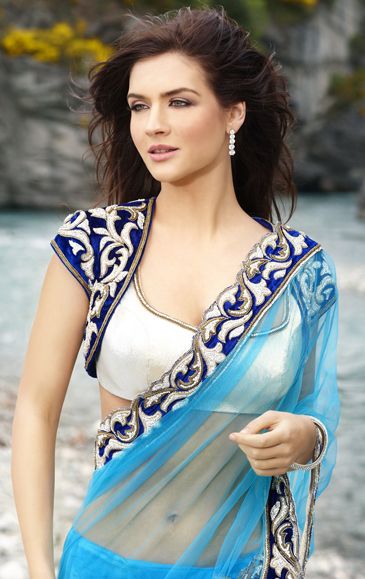 Jacket Look Blouse Neck Design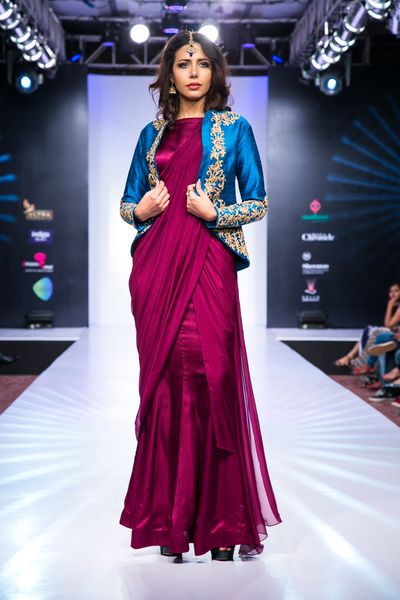 13. V-Shape Neck Designs
This shape gives you a very hot look to your back. As these designs are simple so you can make them more attractive by making the border of different colours combination of saree. These look pretty.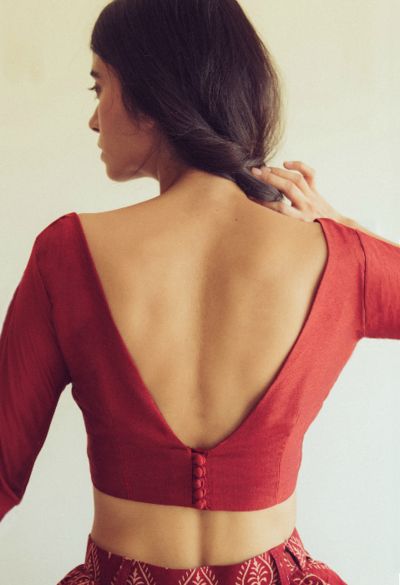 Back Neck Blouse Design
14. U- Shape Blouse Neck Designs
Simple, elegant are the words to describe these kinds of blouse designs. These patterns are best suitable for every kind of occasion or daily wear blouse designs.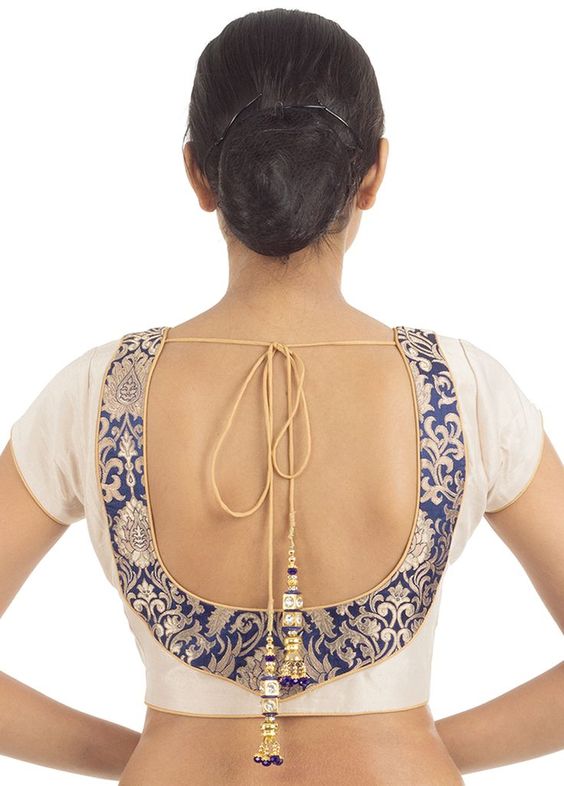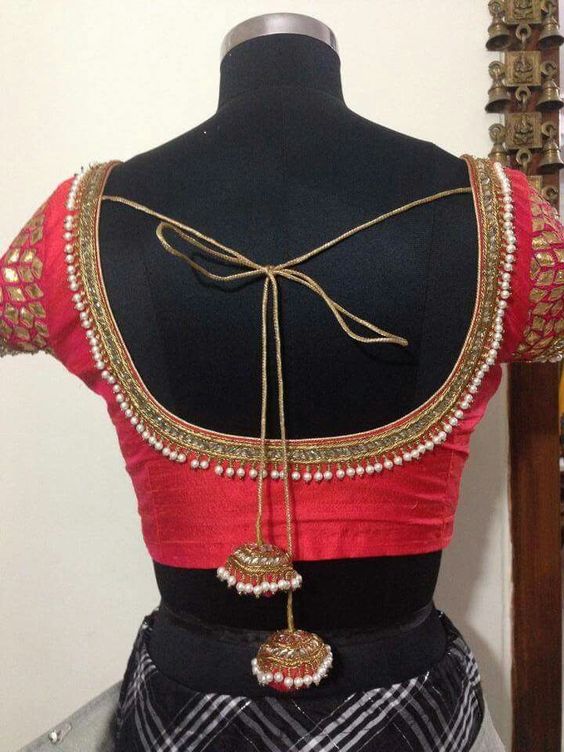 15. Round Neck Blouse Design
Round neck blouse designs are evergreen patterns. They look amazing on every kind of programs.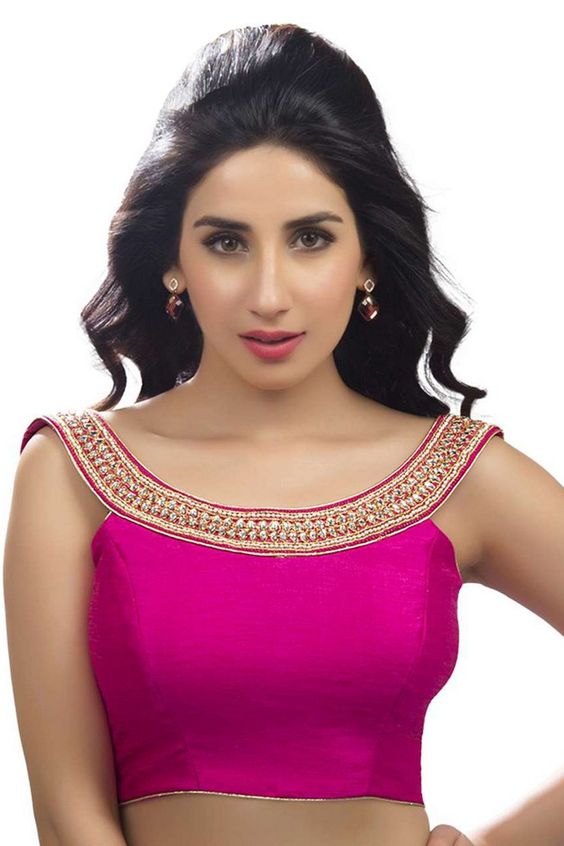 Simple Round Neck Design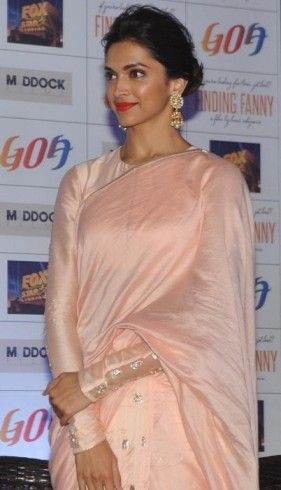 16. Cutwork Blouse Neck Designs
There will be nothing more beautiful in front of this cutwork designed blouse. The more beautiful cutwork, the most appealing look of the blouse. These types of blouse look amazing on very well toned body shape.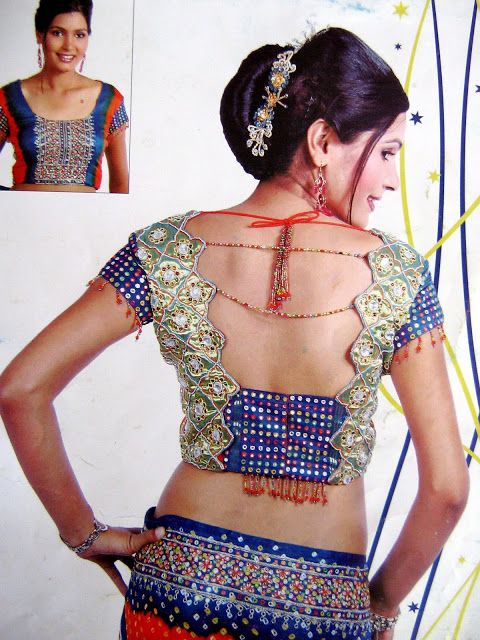 Cutwork Blouse Neck Design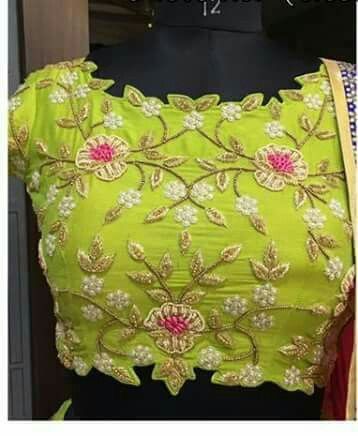 17. Embroidered Neck Designs
If you are planning to attend your someone close wedding, then this blouse design will be a perfect idea. With embroidered blouse, you can wear a simple saree.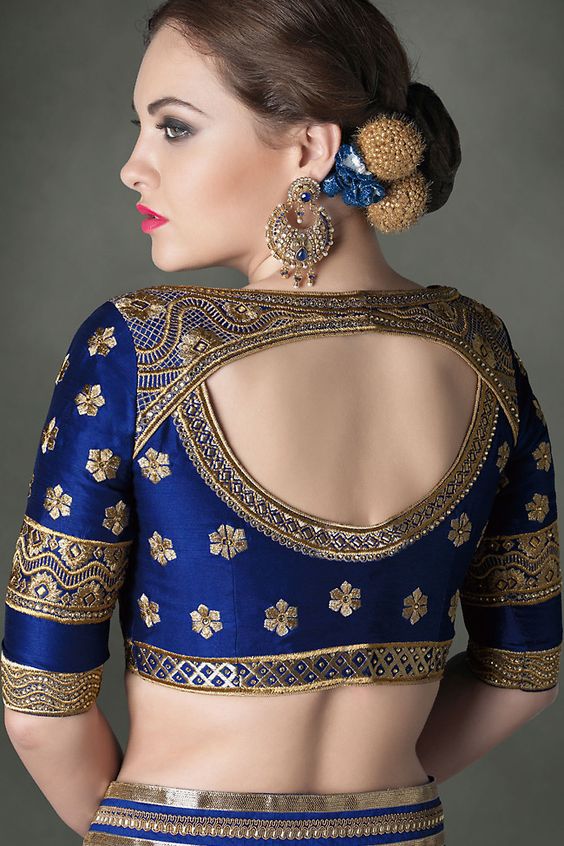 Beautiful Blouse Neck Design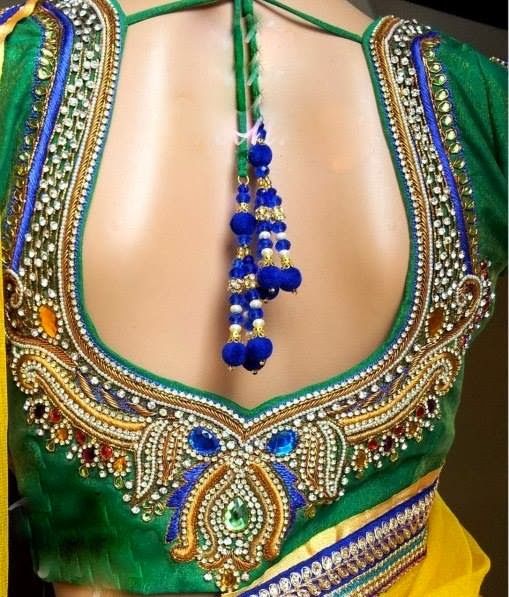 18. Cape Sleeve Blouse
Cape design neck for blouse design is the innovation to the old one. You can wear this type of blouse when you have heavy work saree.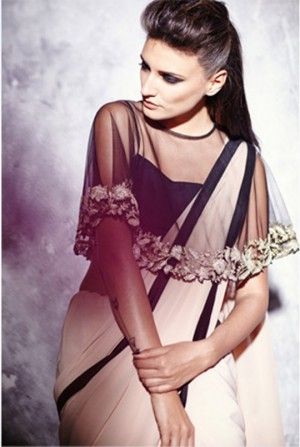 19. Halter Neck Blouse Design
Halter neck blouse is in trends nowadays. And these type of blouse is best for the evening parties.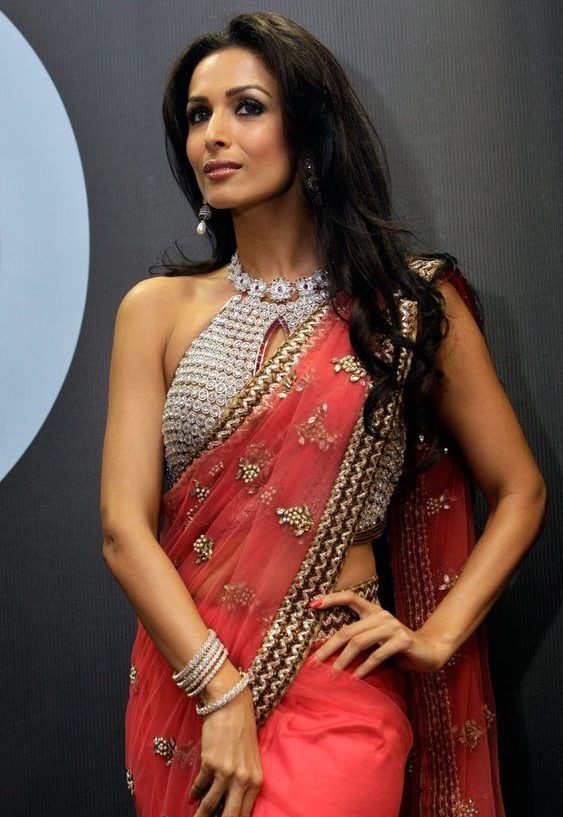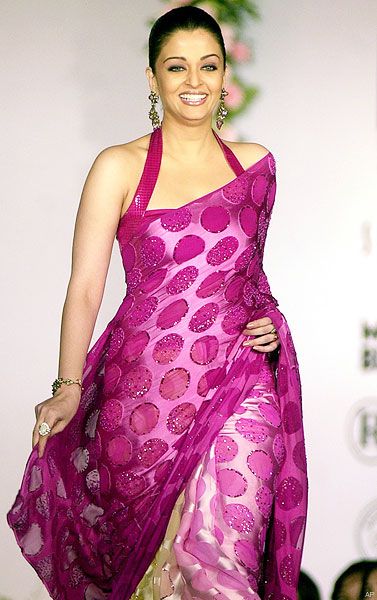 20. Off-Shoulder Neck Design
If you are bored with always wearing the same sleeveless blouse, then this is the time to show your beauty bones with flaunting the off shoulder blouse designs.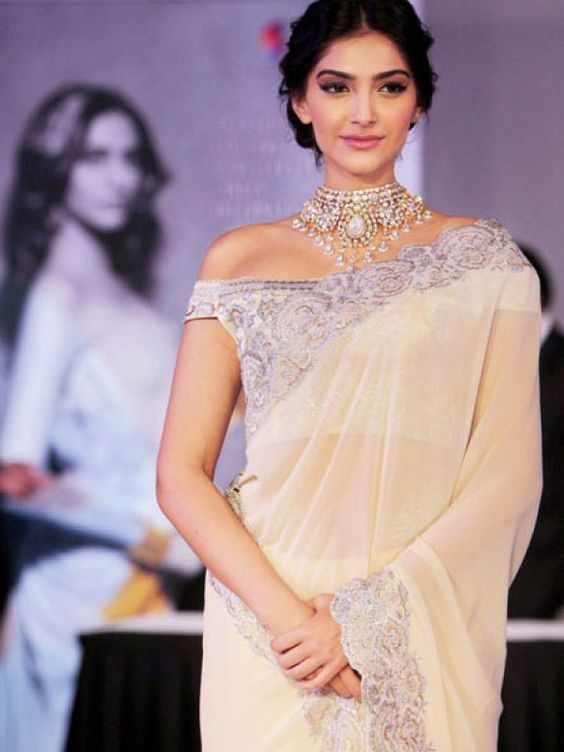 Sonam Kapoor Off Shoulder Blouse Neck Design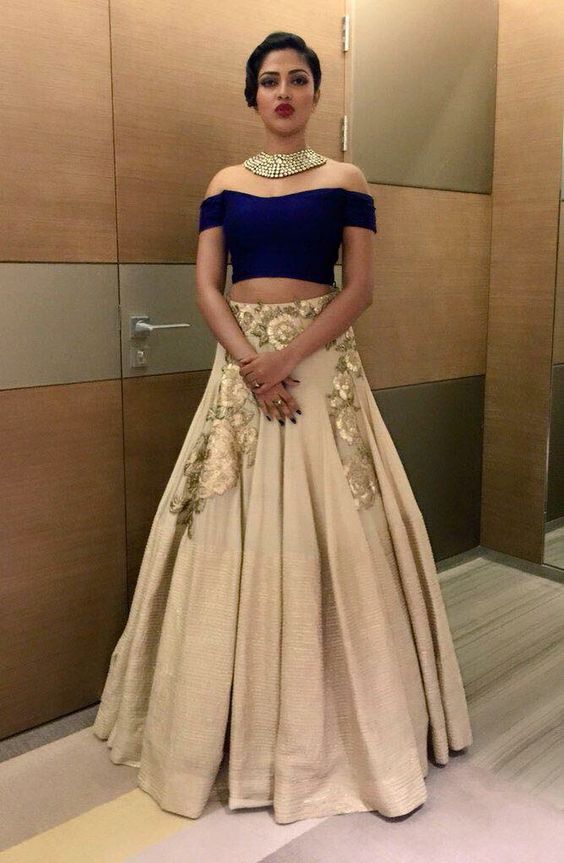 21. Sweetheart Neck Blouse Design
Sweetheart blouse Designs are one of the most popular blouse designs that you can see in every women's wardrobe. If you want to show your cleavage, then say your tailor to make this.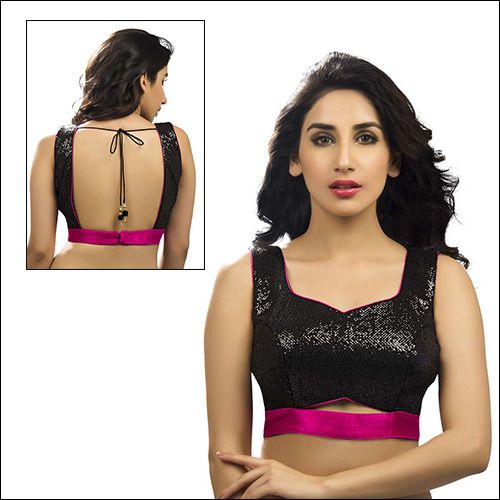 22. Printed Blouse Neck Design
If you have a plain saree and don't want to wear much heavy, then this is the very cool style to wear a saree with the printed blouse.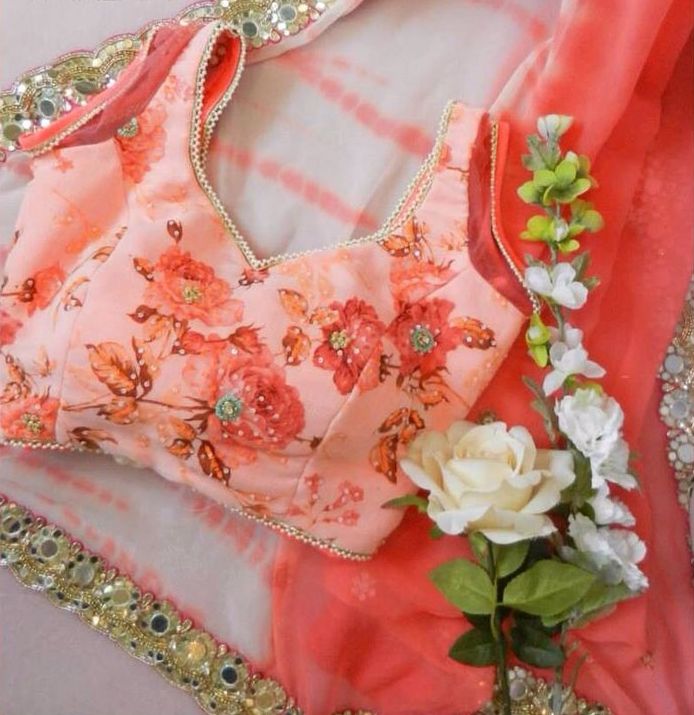 23. Lace Blouse Design
Nowadays a wide range of lace is available in the market, and also they look adorable. If you don't have much time, then this is the best suitable idea.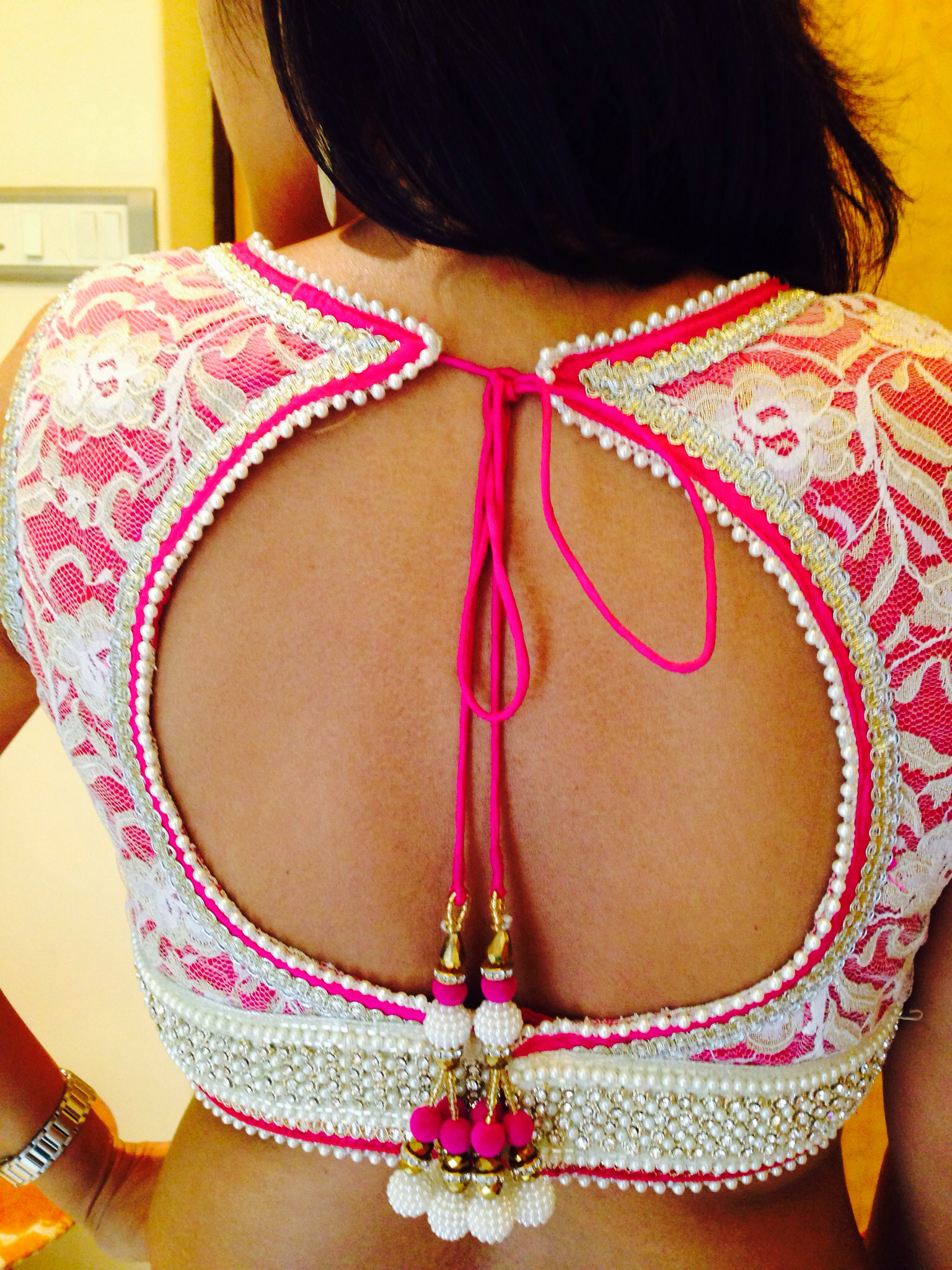 24. Long Sleeved Blouse Designs
As there are several ways to drape a saree but only a blouse can enhance its beauty.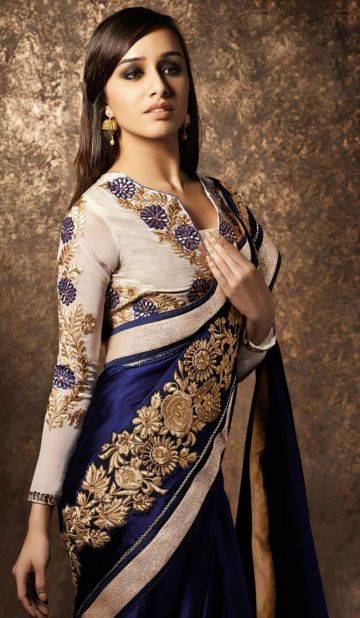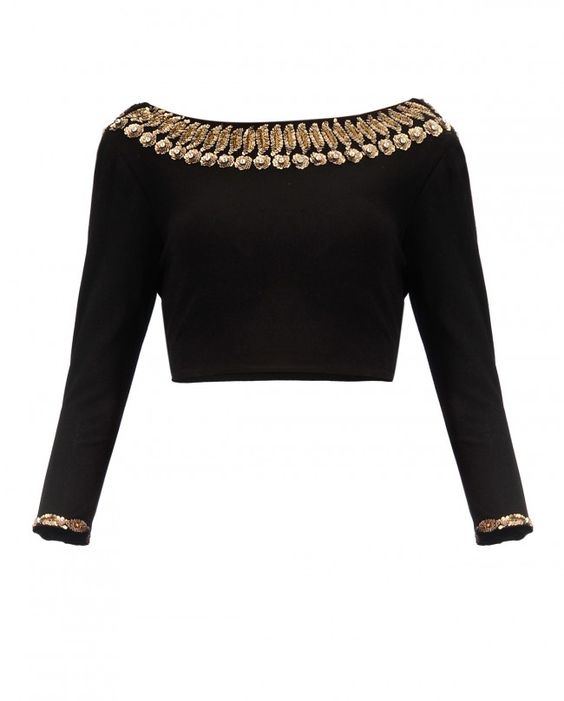 25. Attached Dupatta Blouse Design
With the changing time, Indian ladies are getting conscious for their wardrobe collection. Not only Bollywood Divas follow the latest trend. Indian ladies are soon following them.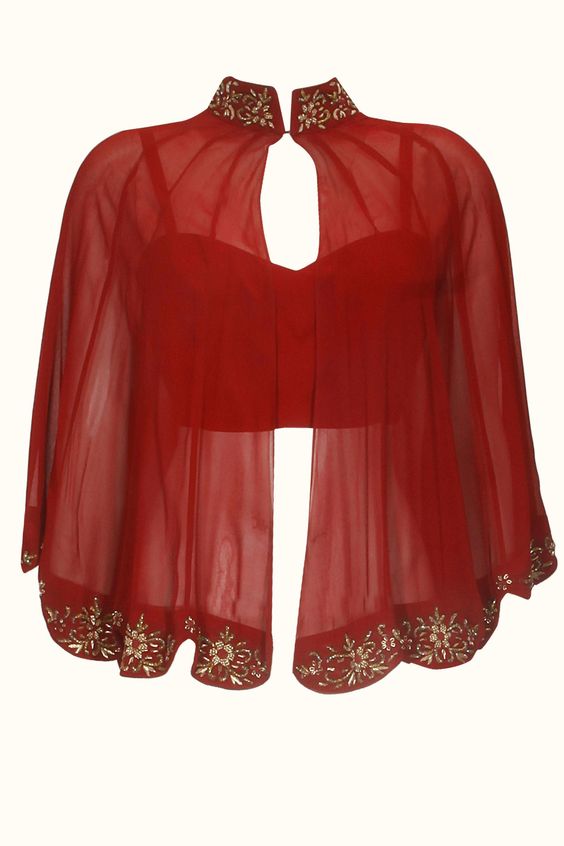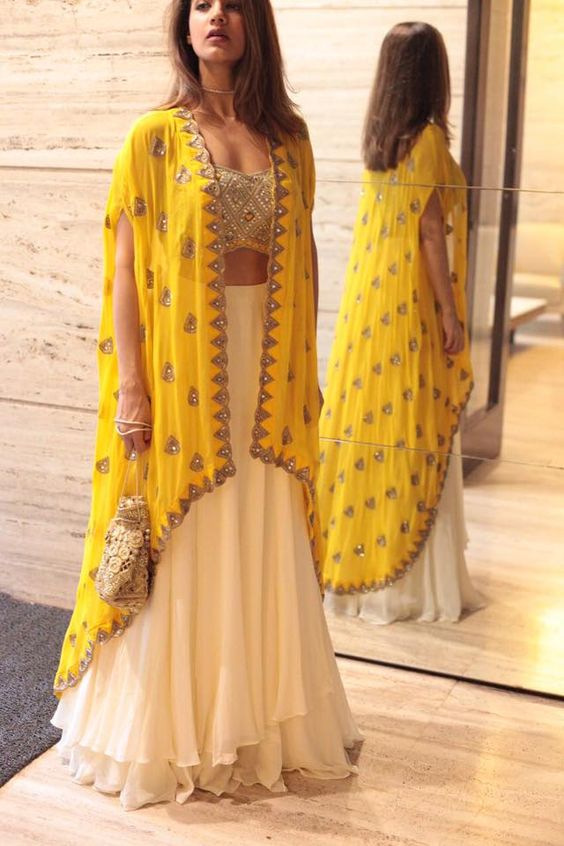 26. Stylish Cut Neck Design
These are currently on the trends, looks unique and amazing.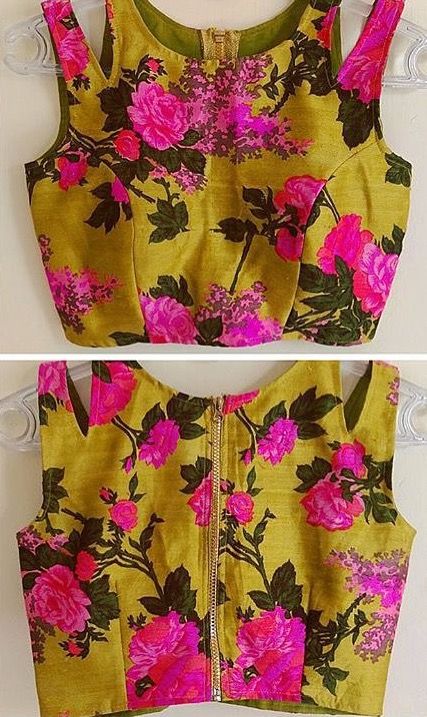 27. Jewel Look Blouse Design
If you don't want to carry the expensive, heavy jewellery with you, then this jewel look blouse looks adorable.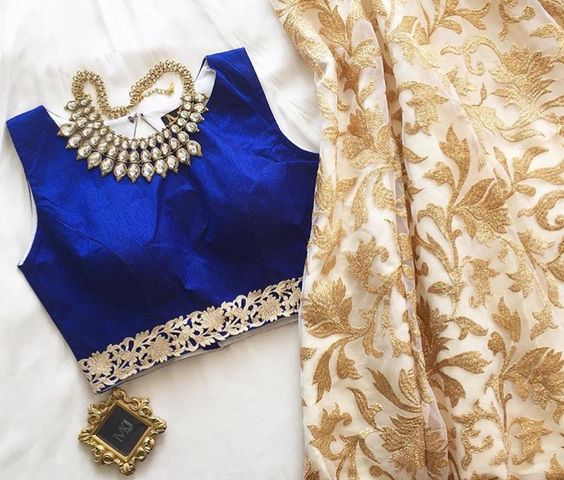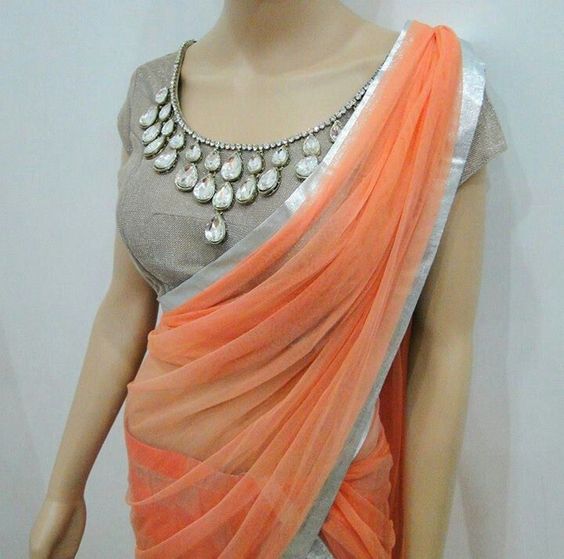 28. Classis Look Blouse Design
These are the designer classic look blouse designs. They give a rich look to the person.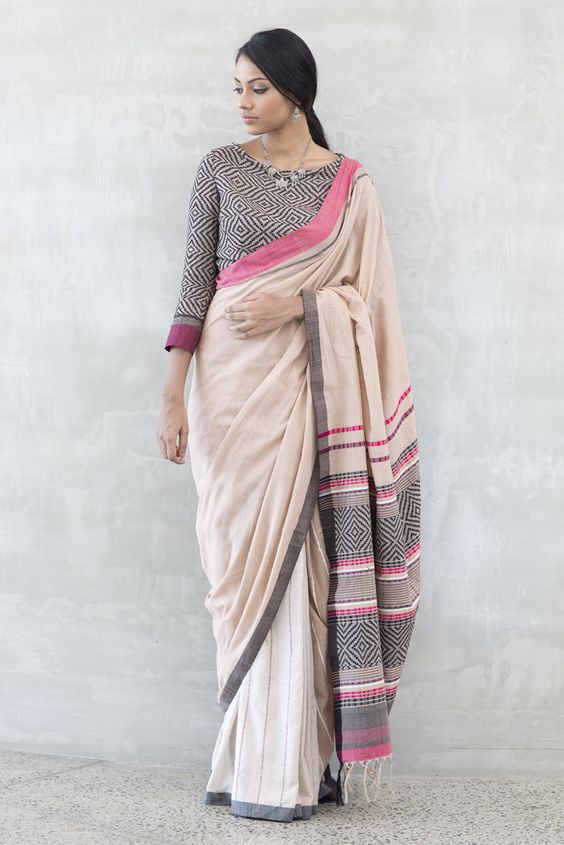 29. Long Length Blouse Design
If you don't want to show off more your body, then you can opt for long length blouse.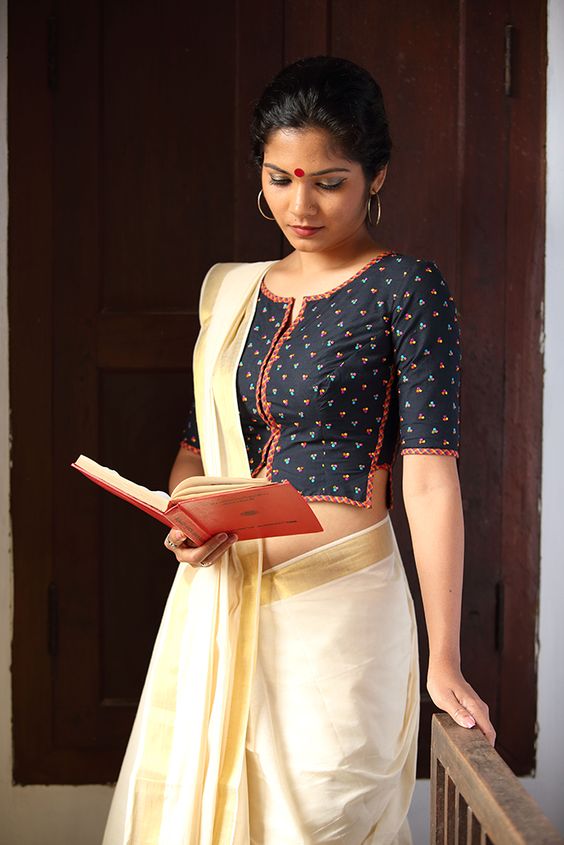 30. Bridal Look Blouse Design
Last but not least, this is the heaviest blouse of our collection, especially for the bride. But depends upon the lehenga how heavy or embellish is this?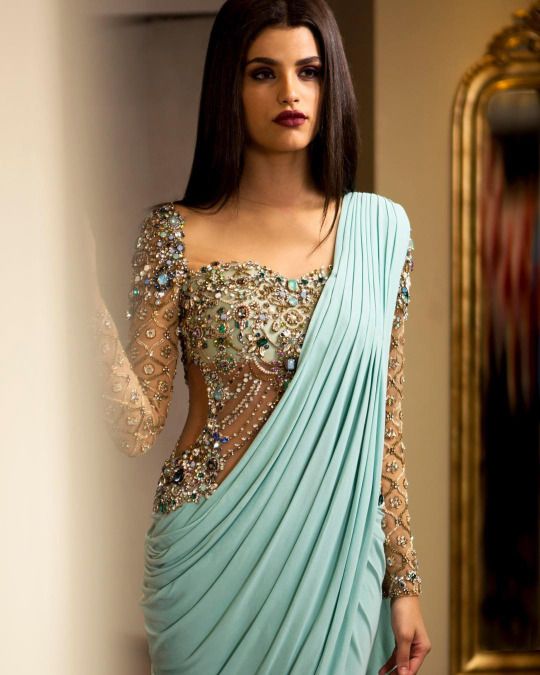 Please comment us how you find this blouse collection. And if you have your collection then contact us to display here. We are interested to know your opinions.