Say no to smudging, and dripping lines of mascara when you choose from a list of waterproof mascaras. Get beautiful lashes and enhance the beauty of your eyes with the application of the best waterproof mascara. You can sweat it out at the gym looking stunning without worrying about mascara running down your cheeks.
Mascaras are also available with different wands. For those sexy looking lashes, you can choose a mascara that does not take a longer time to dry and smears right away. Choose a mascara carefully because on a busy day as you are sweating it out at the gym, staying out all night, you want to make sure your face looks delightful without any smudges and smears. Do not opt for a local brand of mascara because they rarely do what they should be doing. A mascara should make your eyes look beautiful, not tired and ill.
Waterproof Mascara For All Occasions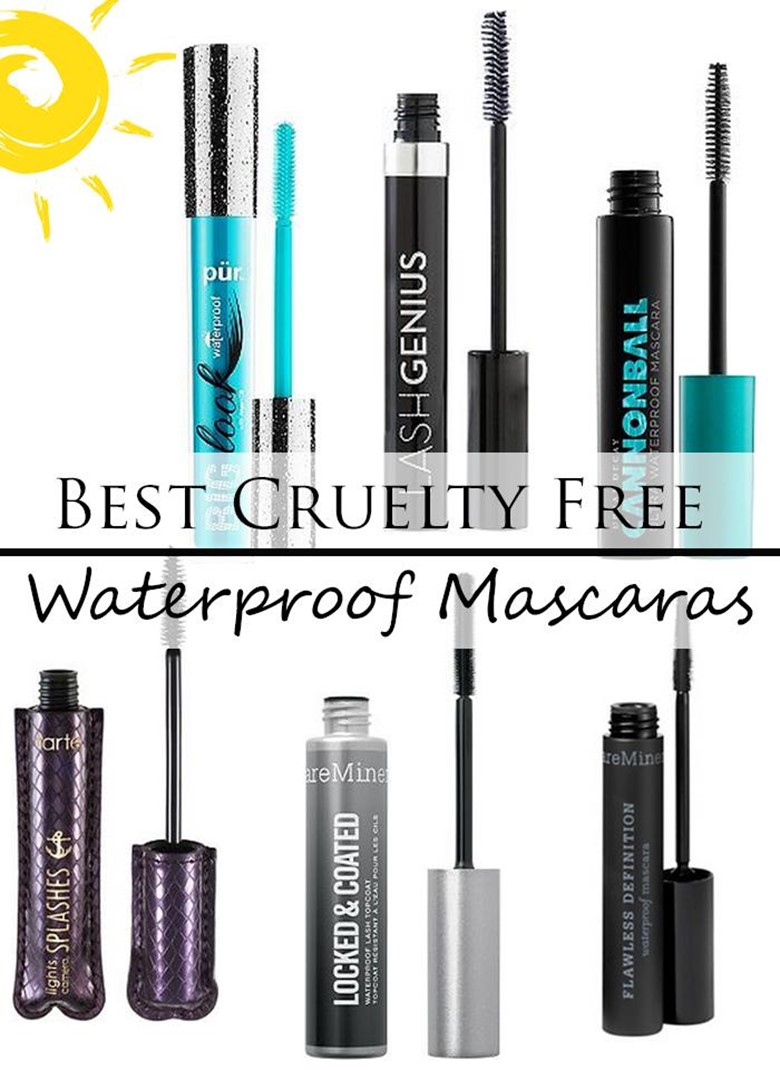 You shouldn't worry about attending pool parties, or work all day long on a hot summer day, fearing mascara would run down your cheeks. You can attend any wedding and holiday, go swimming looking like a million dollars wearing the best waterproof mascara 2018.
One of the best ways to tests if the waterproof mascara is doing a great job is to perform a smudge tests by holding a damp cotton pad on the application for 5 seconds and see if bleeds or smudges. You can also splash some water over your eyes after the application and check for leaky drops down your cheek.
Removing Waterproof Mascaras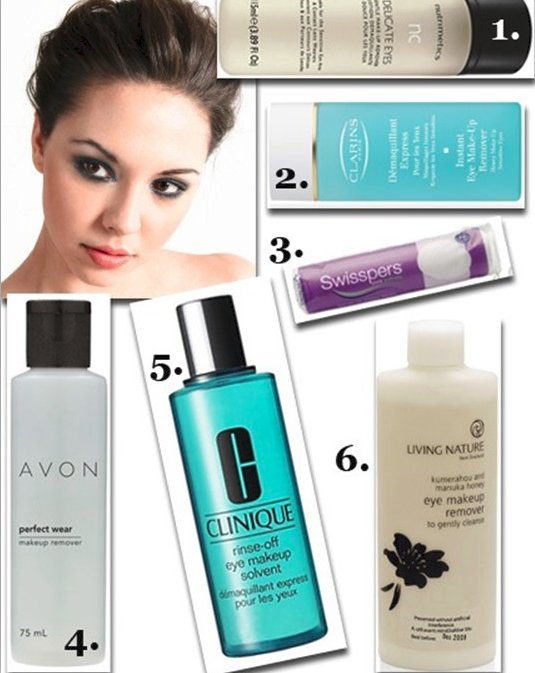 Now that you have been satisfied choosing the best water-based mascara for sensitive eyes, you can also choose a waterproof mascara remover that is oil based. Regular makeup remover is not going to do the cleanup job for this type of mascara. You will need a special remover available in a variety of brands to remove waterproof mascara. Waterproof mascaras that have been made over many decades have a dry texture and can make your lashes look unkempt. With the right kind of waterproof mascara, you can go sunbathing, be surfing, and enjoy all the water sports.
1. Clinique High Impact Waterproof Mascara


This is a mascara that does not make your eyelids feel dry and flaky. It has a good hold and staying power. It does not clump your eyelids and provides volume making your eyes stand out. No matter how active your day is in the sun, it will not smudge even during the most humid and rainy days.
Available in black and brown colors, it costs $18. It is also suited for those who wear contact lenses and have sensitive eyes. Always start the application at the base of the lashes. Apply at least two coats of mascara and waiting for a few seconds between the application of each quote. This is the best waterproof mascara that you can wear for long hours.
Pros
Cons
 

Clump free & smudge proof.
Defines & intensifies each lash.
Deep rich color accentuates the look.
Gives length & volume of lashes.
Tested by – Opthalmologists.

 

Difficult to remove.
Bit expensive.
2. Max Factor False Lash Effect Waterproof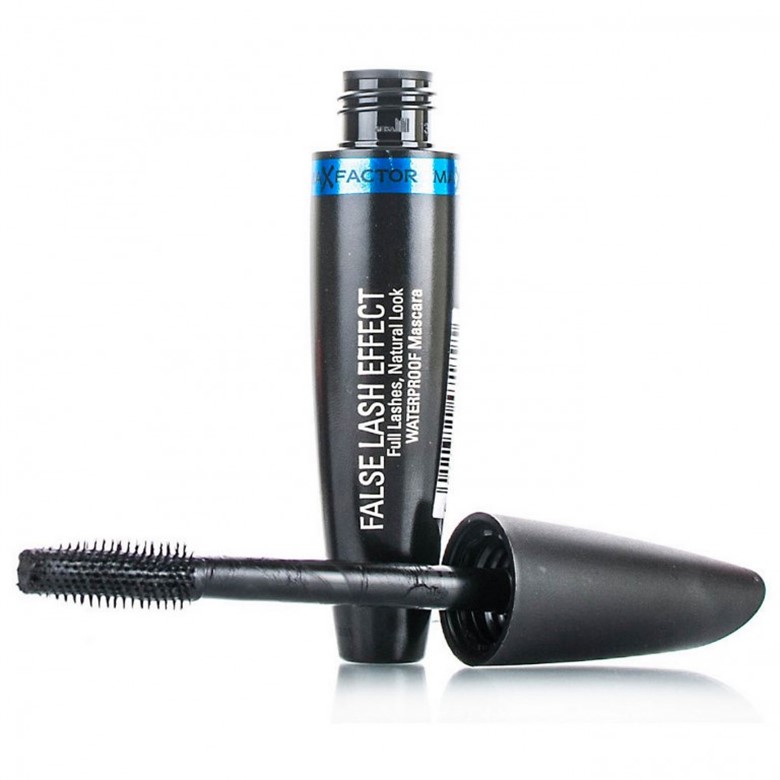 To get the thick and voluminous effect for your eyelashes, you can choose this mascara which is available for purchase for only $10.87. Most of the online portal selling this mascara have heavy discounts available making it easier for you to buy it. The wand of this mascara is heavily bristled and gives the same effect as the false eyelashes. When you use this mascara, be careful while applying to the smaller lashes as you could end up poking your eyes. You can take a shower when you apply it to a single or a thick coat.

Pros
Cons
 

Can get well-defined & volumized lashes with single/double coat.
Suitable for contact lens wearers.
Application easier due to unique brush.

 

Difficult to remove.
Several coats application may result in clumping.
Shop Nowhttp://amzn.to/2EeX2Ed
3. Lash Sensational Waterproof Mascara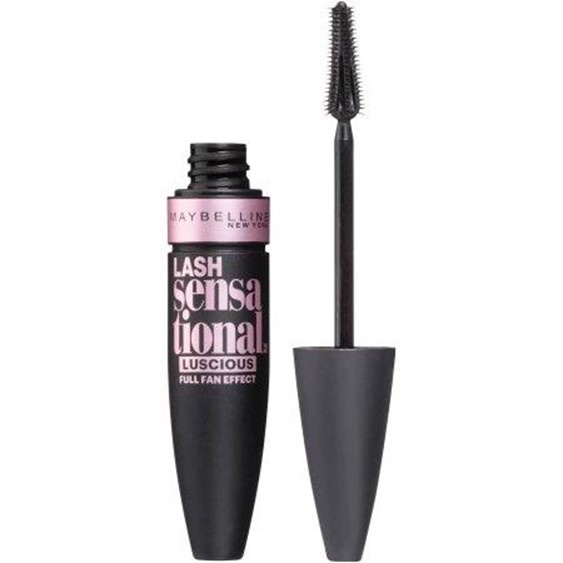 This is a zed black mascara that can be washed easily. When looking for mascaras choose emulsion based instead of water based or simple waterproof mascaras as they are difficult to remove. This is a mascara from Maybelline and adds more volume and layers to your lashes. This is a mascara which has a formula that covers the entire lashes from root to the tip. Even those who are wearing contact lenses can wear them as they are tested by Ophthalmologist. The fanning brush of this mascara has many layers and this gives a full volume effect to the mascara. It is available for $8.99. Prices may vary because different websites run different offers and discounts.

Pros
Cons
 

No flaking, clumping or smudging.
Smooth application.
Longlasting effect.
 Well designed wand.
Produces long individual lashes.
Easy removal.
True waterproof.

 

Contain parabens.
Difficult to apply to bottom lashes.
Difficult to remove.
4. Healthy Volume Waterproof Mascara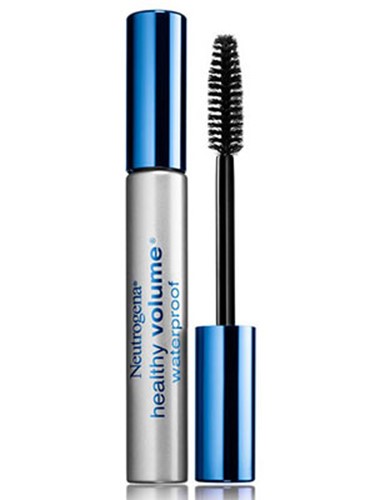 This is a mascara from Neutrogena. It costs $8.99 and has ingredients like olive oil that nourish the lashes and makes it easier for it to be removed. It is available in carbon black and brown shades. This mascara is based on a tested formula by dermatologist & ophthalmologist. The olive oil penetrates through the skin of the eyelids and the sweet almond oil present in this mascara protects the eyelashes. You get a voluminous and rich color that does not smudge, flake, or clump. It also conditions your eyelashes.
Pros
Cons
 

Length enhancing.
Most gentle volumizing mascara.
No clumps or flakes.
Tested by ophthalmologists & dermatologists.
Great waterproofness.

 
5. Yves Saint Laurent Volume Effet Faux Cils Waterproof Mascara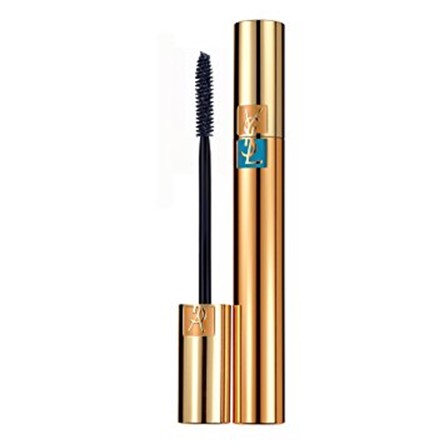 This is a waterproof mascara available for $32 that accentuates your lashes and highlights the curls. In all seasons and climatic conditions, you can trust this mascara, as it does not smudge. It gives a natural and a voluminous look that you can swear by wearing it for any occasion.
Pros
Cons
 

Brush so designed to give lashesh hefty look.
Smooth consistency.
Longlasting for 24 hrs.
Totaly worth money.

 
6. Benefit BADgal Waterproof Mascara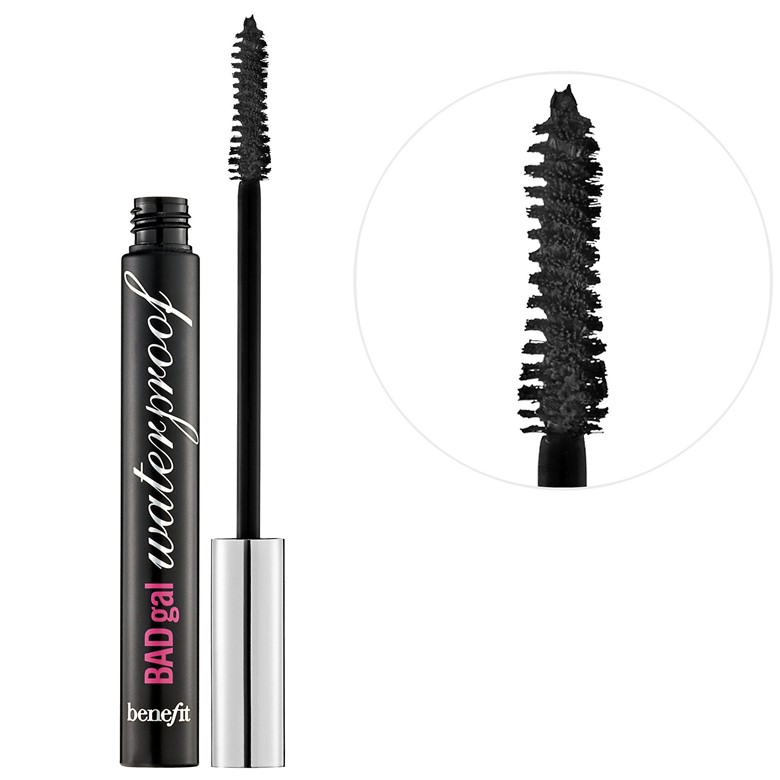 This is a waterproof mascara available at $24 from Sephora brand of cosmetics. It is popular for its lengthening effect that is created on the lashes when you apply it. This is a longer wear and leaves its lasting and lengthening effect on the lashes. It gives a dramatic voluminous effect to the lashes and lifts the lashes separately from each other. You will get bigger and sexier lashes when you wear mascara from this brand.
Pros
Cons
 

True waterproof.
Dries instantly.
Easy to apply.

 

Can flake if several coats are applied.
Can transfer if rubbed.
7. Too Faced Better Than Sex Waterproof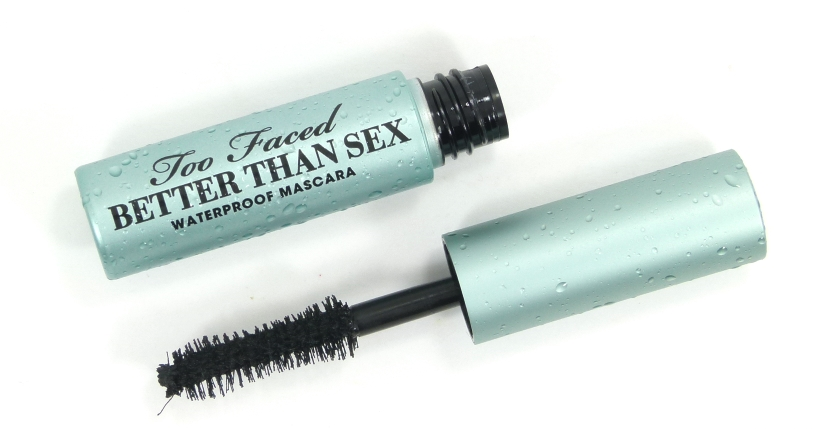 This is a waterproof mascara that comes with a collagen-based formula that nurtures and nourishes your lashes. It is available for $23 from Sephora. It conditions and moisturizes your lashes, unlike other waterproof based mascaras which leave a rough texture on the lashes. You can wear this mascara daily and not worry a bit about hitting the pool or enjoying the rains wearing it. Wearing this mascara daily can also darken the color of the lashes.

Pros
Cons
 

Iconic hourglass shaped brush gives long & burly lashes.
A single coat is enough to intensify the lashes.
True waterproof.

 
8. Urban Decay Cannonball Ultra Waterproof Mascara



This is a mascara that has a special ingredient called the microcrystalline wax that gives your eyes sexy and sultry look. It makes it ideal to be used in all climatic conditions and is available for a price of $20. It adds volume to the lashes and increases the length of the lashes.
Pros
Cons
 

Gives eyes sultry look.
Adds volume & length to lashes.
Least clumpy mascara.
You dont loose any lash while removal of mascara.

 

Dries a little too quickly.
A big-ticket.
9. BareMinerals Flawless Definition Waterproof Mascara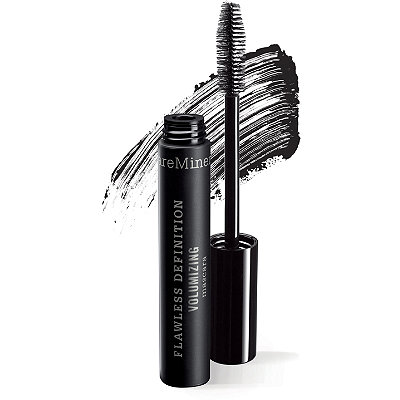 This a waterproof mascara that is available for $18 and is infused with antioxidants that keep the lashes healthy and darker for the longest period of time. It is also made with natural extracts that help in conditioning the lashes. If you wear this mascara daily your eyelashes will not have a dry out effect. You will have smoother and healthier lashes even when you are not wearing this mascara.
Pros
Cons
 

Defines, lengths or lifts lashes.
won't roll over or smudge.
Paraben-free
Nourishes or protects lashes.
Wand works like 360 degree fine toothed comb & dilivers lashes with outstanding definition, length & lift without clumping.

 
10. Lancôme Definicils Waterproof Mascara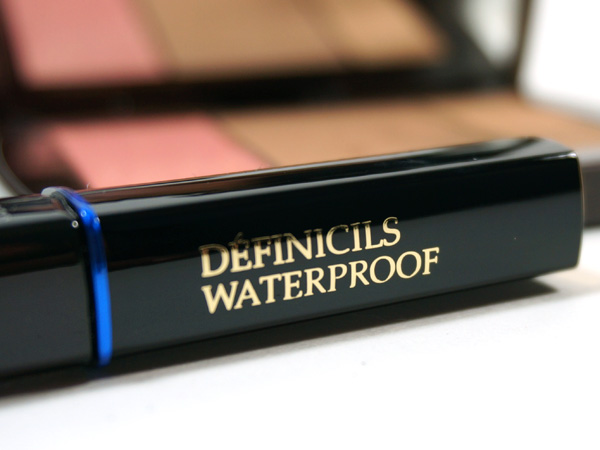 This mascara is available for $27.50 and has thin bristles. It gives a natural and a lasting look for the lashes. You can apply a few coats to get thicker lashes and make them appear voluminous. The application of this mascara is smoother and dry out easily after application.
Pros
Cons
 

Fabulous lengthening, sparating & lash defining power.
Unique brush applicator.
Avoids over roll , smear or clumping.

 

Lashes look spidry if go for mor than 2 coats.
11. Make Up For Ever Aqua Smoky Extravagant Waterproof Mascara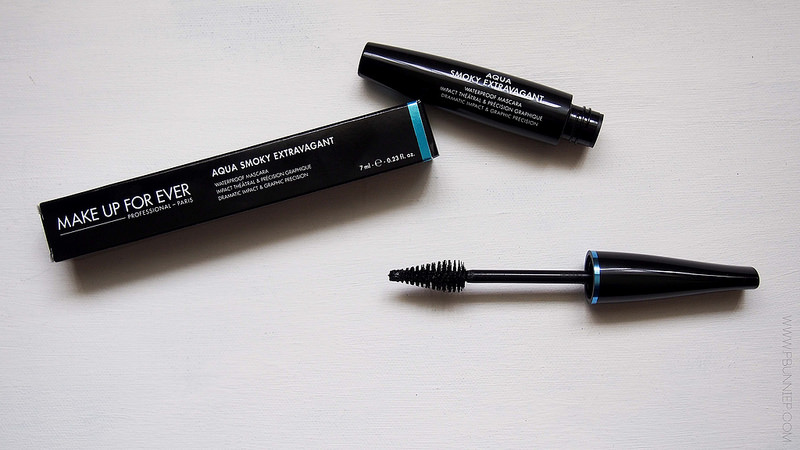 This mascara comes with a micro-defining complex that gives lengthy lashes. It has a cone-shaped brush that adds precision when you apply the coat of mascara to the eyelashes. It gives extreme volume to the eyelashes without making them look artificial. It coats the eyelashes with pigments which retain the original color of the lashes even when you are not wearing this mascara.
Pros
Cons
 

Provides instantaneous results with longlasting hold.
Intensifies eyes with dramatic effect.
"Ergo-conic" brush allows ultra – precise, intuitive application.
Clump free texture.

 
12. Guerlain Maxi Lash Waterproof Mascara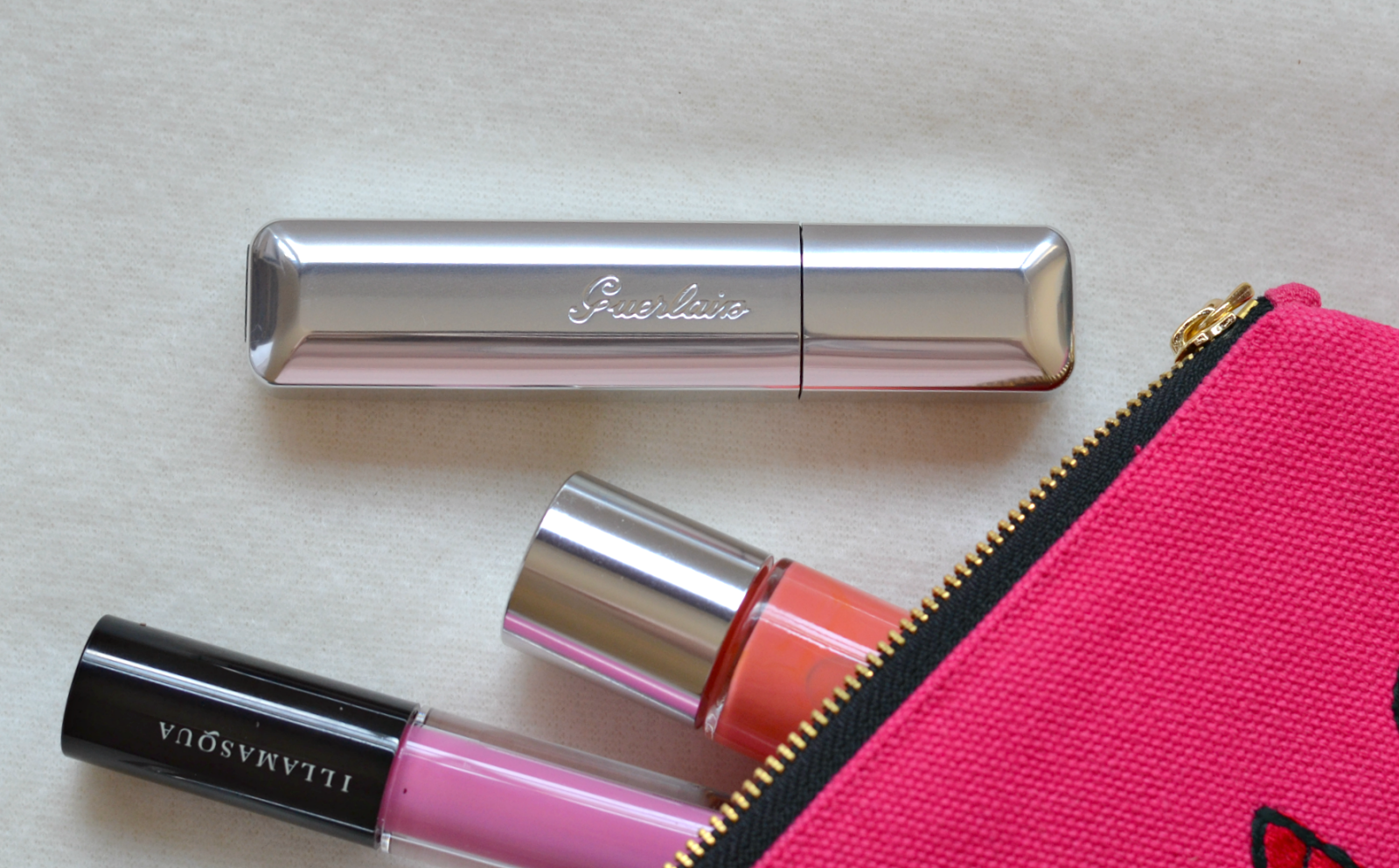 This is a waterproof mascara that gives volume to the eyelashes through its styling waxes. It contains polymers that give curling lashes in a single coat. The oils present in this mascara deep condition the lashes and soften them. You can create the desired effect for the lashes using this mascara. Create a glamorous look easy when you wear this mascara. It is resistant to all the weather conditions and does not smudge or flake. It is available for a price of $32. It does not cause discomfort as you are applying this mascara to the inner as well as outer lashes.
Pros
Cons
 

Ultimate weapon of seduction.
Smooth application.
No flakes or clumps.
Black pigment intensifies & imparts mysterious depth.

 

Difficult to remove.
High priced.
13. Maybelline Lash Discovery Mini-Brush Waterproof Mascara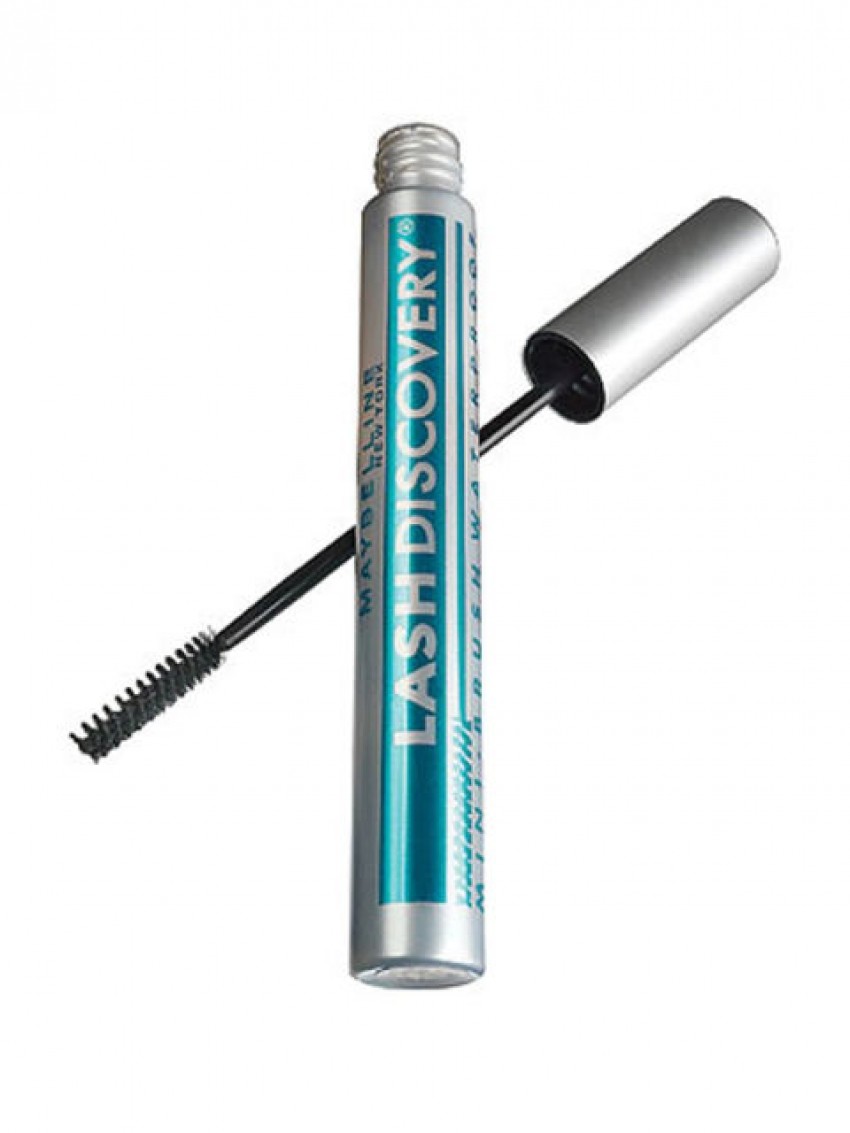 This is one of the best mascaras that is available for an affordable price of $7. It is long lasting and does not clump or smudge. It has a small applicator brush that lets you apply this mascara closer to the line of lashes on the eyes. Women who wear contact lenses can easily wear this mascara without hurting or causing any kind of discomfort to the eyes.
Pros
Cons
 

Tiny brush even alongates shortest lash.
Hypoallergenic and contact lens safe.
Lasts long without running or flaking.
Suitable for contact lens wearers.
Tested by opthalmologists.

 
Waterproof mascaras are water soluble as well as emulsion based. Though oil-based waterproof mascaras are easier to remove, they last for less than 3 months compared to the water-soluble waterproof mascara. You can choose a waterproof mascara that comes with special features like thickening, lengthening, curling, and volumizing. You can choose the water-soluble mascara is ideal for day work as it makes it easier for it to be removed with a wash. Do not wear waterproof mascaras daily as it can clog the pores of the eyelids.
These are 13 best waterproof mascaras on our list making it easy for you to decide what to opt! Have you ever experienced the long-lasting effect of any mascara? Let us know in the comments!