Technology is cool! Today it is involved in many areas of our lives. We can no longer imagine cleaning the house without a vacuum cleaner or washing without a washing machine. Smartphones connected to the world wide web serve us as an alarm clock, camera, TV and music player. We can easily find the answer to any question that interests us on the Internet.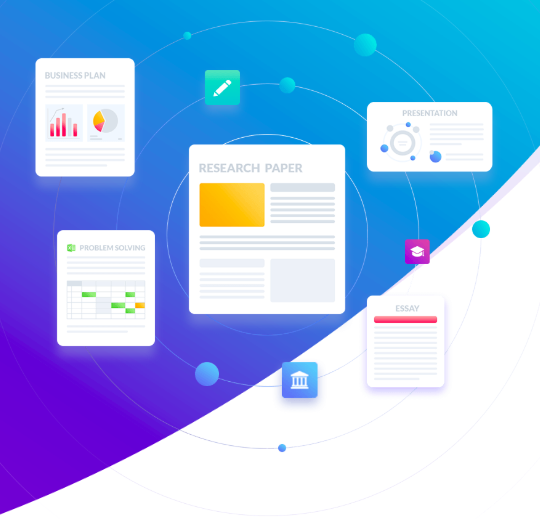 We do the same when we need help with grammar. Can you really trust online editors and how exactly do they simplify the life of a modern person? Pro-Papers figured out this question.
Why do we search for help with grammar online? Suppose you are a scientist who has spent a lot of time on his research and wants to share his discoveries by publishing an article in a reputable scientific journal. Taking into account to the ever-increasing standards in both research and publication, you must make sure that your manuscript is top-level. Maybe you are a successful business partner and your colleagues have chosen you as a speaker in a prestigious business forum. Or are you a student who works in his spare time? You wrote the paper, but before submitting it for review you want to make sure that the grade will not be reduced due to grammatical errors. So, because of your job, you do not have time to thoroughly check your work, you are looking for help online.
At the same time, the Internet offers you two similar kinds of services for rendering grammatical help – spellcheckers and editors.
What are main distinctions between them? Online grammar checkers are computer programs of varying degrees of complexity that check the text you have loaded for spelling and punctuation errors and provide options for correcting them.
Advantages of Online Grammar Checkers:
they are fast – almost instant results;
most of them are free;
they are improving every day.
Disadvantages of Online Grammar Checkers:
miss a lot of semantic errors;
sometimes offer the wrong replacement options;
cannot verify factual errors (for example, errors in dates of historical events)
Advantages of Professional Grammar Checkers:
human editor will check not only grammatical errors, but will also select suitable words;
a professional editor will listen to your preferences. He or she can "fit" the text under a certain literary style.
can edit the structure of the text – swap sentences or point to a missing thesis.
Disadvantages of Professional Grammar Checks:
non-instantaneous result – checking and editing can take about several days up to several weeks depending on the size of your manuscript.
paid services.
If you just need someone to point out grammatical errors in words and the absence of commas in sentences, then the program will perfectly cope with this task. If you need to be sure that your text is perfect, as well as get tips on how to improve it, you should use the services of a professional editor. He will tell you exactly where in your manuscript you need more details, where you need to say more on the topic, and which expressions should be removed.
There are many online programs that allow creating and editing text online. Also, most of these programs are adapted for applications on the smartphones. Here are a couple of examples of such online editors.
If you open Google Docs, you will immediately see that this editor is very similar to Microsoft Word. But Google Docs has several advantages:
• All your files are stored in the cloud, which gives you the opportunity to work anywhere and from any device.
• The Google Docs service is completely free.
• A large library of additions that give you access to new features.
• Ability to work on a document with other users.
MeetingWords is a simple, free online document editor that allows you to create and save texts online, as well as work on text simultaneously with other users. Each user is assigned its own color, which allows you to see who exactly makes the changes. All changes are immediately visible to all users.
We also note that to submit a text with errors for publication is not to respect the reader. In addition, you will lose authority in the eyes of a competent audience. The text should be released clean and neat, including each comma and letter.
If you can admit that a high level of literacy is not about you, then you do not need to despair and stop writing. Literacy is more technical moment of writing than creative. Your audience is primarily interested in the topic and value of the text. And yet you should not rely too much on online editing services, they fall short compared to human editors.
The conclusion is simple – increase the level of literacy. Numerous educational services, such as Pro-Papers, will help you to do it. Check out all the points that you doubt using online editors.