CompTIA is a globally recognized reputable company when it comes to spearheading technology to solve real-world problems. It is the leading technology corporation that offers vendor-neutral certifications to equip specialists with the most relevant skills in the chosen domain.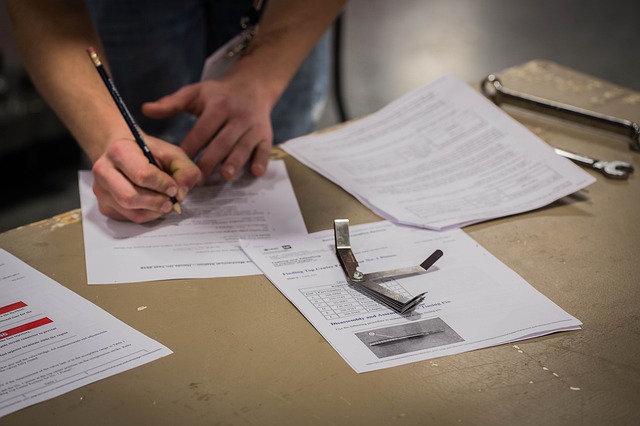 Some of the popular certifications from CompTIA include ITF+, A+, Network+, Security+, Cloud+, Linux+, CySA+ among many.
This article is devoted to one of its badges that will help you build a successful career in the networking field and is known as the Network+ certification.
CompTIA Network+ Certification Description
CompTIA Network+ Exam-Labs Practice Test is purposely designed for anyone who has a dream of becoming the best in the IT networking industry. This credential aims to improve your knowledge in the overall networking concepts, as well as it validates your skills to configure, troubleshoot and manage a complex network enterprise system. 
The CompTIA Network+ credential marks its keepers as competent specialists that stay in touch with the newest knowledge. It gives many opportunities such as promotion, pay rise or new lucrative job offers. With this credential, you can choose a position of a Junior Network Administrator or Junior Systems Engineer to Help Desk Technician, Network Support Specialist, Network Analyst, etc. according to your previous working experience and preferences. Moreover, you can be hired in such prestigious companies, as Dell, HP, Apple, and Intel to mention a few.
Being Netowrk+ certified, you can earn an annual average basic salary of $73,000 per year, according to PayScale website.
So, how can you do this? Of course, by passing one certification test.
Exam N10-007 Details
Exam N10-007 is intended for an individual who has a passion for IT and wants to gain networking skills and grow professionally in this field. However, it is recommended to have obtained the CompTIA A+ certification, or have been working with networks for 9–12 months, or study extensively to have some background knowledge of the IT industry.
The exam you are going to take focuses on your ability to:
incorporate security concepts into networking;
use newer virtualization techniques and hardware to provide a resilient network;
apply a combination of concepts to ensure networks efficiency;
implement key cloud computing practices and common service models.
This test has a maximum of 90 questions that come in the performance-based, multiple-choice, and drag and drop format. The cost of this exam is set at $319 and to pass it, you need to achieve 720 points on a scale of 100-900.
Exam Preparation Tips and Tricks
Passing any certification exam is not an easy process, it is necessary to prepare widely and wildly in order to get the best skills and knowledge to answer complex questions. And here are some useful tips you can apply during your prep to pass your N10-007 test smoothly.
It is next to impossible to ace your exams if you have no idea of what to expect. As a smart student, it is better to study prior to your exam. Go through all the course material and study every topic carefully. Ensure that you grasp all the important points but do not neglect even the minute details. Treat every skill with the seriousness it deserves. Be sure to start early so that you get sufficient time to tackle every problem. For that, check the vendor's website to find which prep material it offers, make a study plan to cover all N10-007 exam topics.
Putting into practice what you have learned is a brilliant way to prepare for the upcoming exams. After you've studied the official guide for N10-007 test and checked the optional books from Amazon, you need practice to reinforce the concepts you just learned. For this opt for Virtual Labs that CompTIA offers for its candidates, train with practice tests from Exam-Labs as well. Such files contain the most updated exam questions and answers and make you familiar with the exam structure, types of questions and topics tested. Therefore, they help you to get used to the exam mood, alleviate your exam anxiety, and gauge your readiness. Start with free tests, then get the premium file, verified by IT experts. It will cost you $29,99. To enhance your prep process opt for the Premium Bundle that in addition to the test also contains a training course, and a study guide and now is offered at the reduced price – $39,99
Train with Best Exam Simulator
Exam dumps that you get from Exam-Labs are available in vce file format and can be opened with the modern educational tool- VCE Exam Simulator. This software has been designed by Avanset team to create a similar exam environment and wash away your anxiety. Knowing what is waiting for you at N10-007 exam makes you feel confident in your knowledge and skills. In addition, practicing with this VCE Player helps you find out your weak areas and focus on them, thus assisting you to improve your results.
Conclusion
Making a decision to take the CompTIA N10-007 exam is the best way to start your career in networking with a stable foundation. The Network+ badge makes you be easily recognized in a crowd of professionals who are looking for opportunities and employment because CompTIA is trusted by most of the companies all around the world.
To succeed in the test, use the tips covered in the article, check Exam-Labs website and use their dependable practice tests. Always remember to put into practice every concept you have come across using the VCE Exam Simulator. Wish you success at the exam.