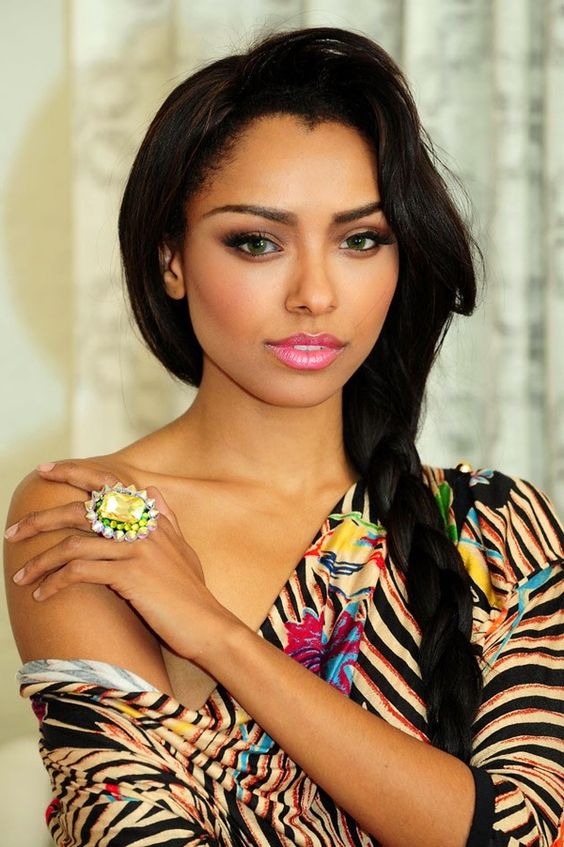 Over years the concept of beauty has come a long way, with the standards of beauty evolving more, with every passing era. All across the globe, there have been so many women setting examples, in what not possible. Beauty is not something that depends on the color of your skin. White or dark, women from all the origins and all the spheres have been creating histories. Recently, the term black beauty has again gained momentum amongst people all across the world and there are several women, who have set the perfect examples of the same.
Since years, they are amongst the most demanded and loved women of the world, be it any generation. Here are the forty such, absolutely loved women across the world.

The gorgeous black woman is much more than a successful pop star. The confident beautiful lady has sold over 12 million albums in the US and has won 22 Grammy Awards. She became the highest paid black musician in history. She was ranked as the most powerful female in entertainment by Forbes in 2015 and 2017 and was among the 100 most influential people of the world. In 2016 she occupied the sixth place for Time's Person of the Year.

No list of the beautiful black woman can be completed without this gorgeous Barbadian singer, songwriter, and actress. Rihanna has won 8 Grammy awards, 12 American music awards, 12 Billboard music awards and the Inaugural Icon Award 2013. In 2012, she was ranked 4th most powerful celebrity and even was included on the annual Time 100 list of most influential people in the world. Famous for her style icon, she even received the Fashion Icon Lifetime Achievement Award. There was a time when this pretty face used to sell clothes with her father on roadside stalls, but today she, being such a sensation amongst all the generations, she is an inspiration to many.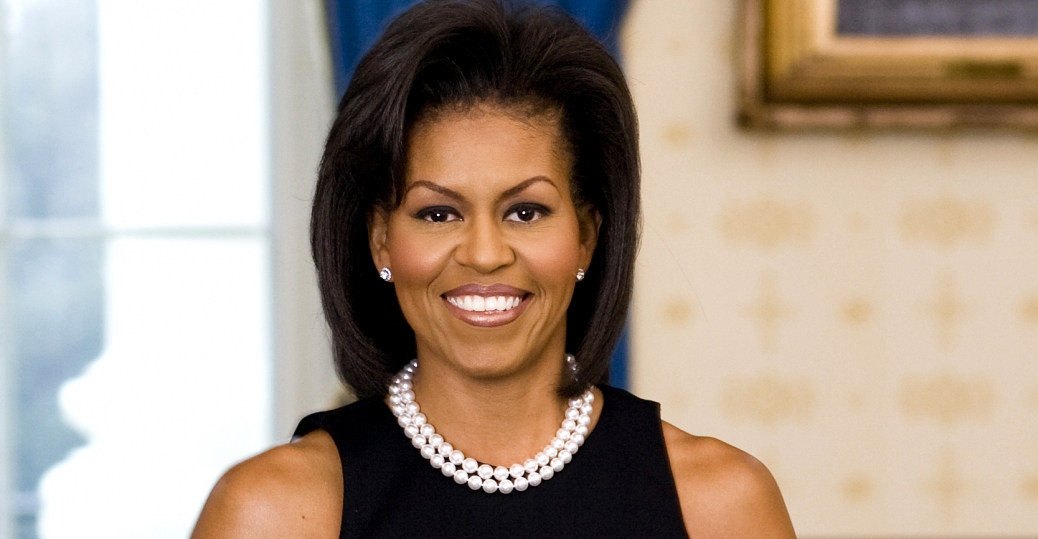 Born on January 17, 1964, the former First Lady of United States is not just a pretty face but a kind and strong headed woman as well. She is a graduate of Princeton University and Harvard Law School. In 2007 and 2008, she campaigned for her husband's presidential elections. Famous for her fashion sense, she got equally famous as her husband. Even at the age of fifty-four, this epitome has people going gaga over her, not only for her sense in fashion and beauty but also as a social worker as an advocate for poverty awareness and healthy lifestyle.



The adorable needs no introduction. She is an American Media proprietor, talk show host, producer, actor and a philanthropist. Her television show, 'The Oprah Winfrey Show' was the highest rated television programme. She is one of the most influencing women in the world, she even got awarded the Presidential Medal of Freedom by President Obama. With such a modest origin and difficult early life, born in poverty, to a single teenage mother, she is breaking all taboos standing and raising voice for all those who need to be heard and focussed.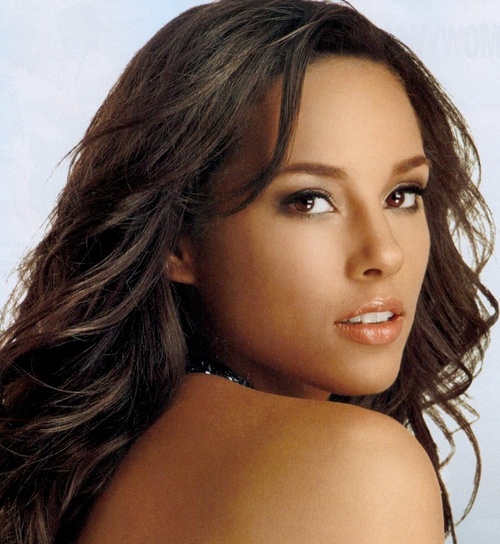 The beautiful black woman Alicia Keys was placed at no 10 by VH1 on their 100 Sexiest Artist list. She has won many awards including 15 Grammy Awards. She is also an accomplished pianist.

Naomi Campbell is one of the first black supermodels. During the 1980s, she was among the top 3 famous and in-demand model. She has always been vocal about the discrimination she has faced throughout her career. Not only the pretty face and perfect body, she also proved to be a successful businesswoman.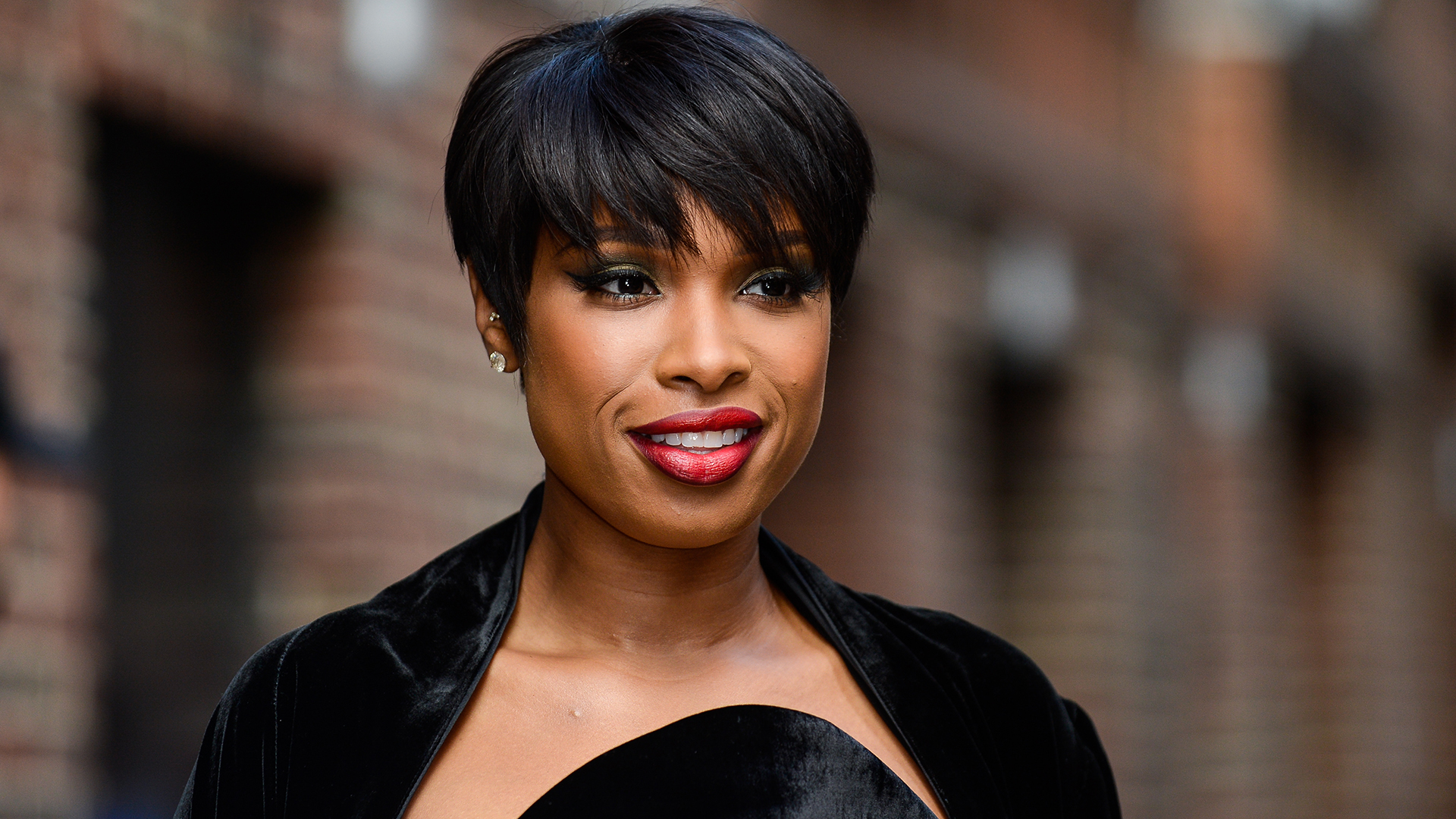 This black beauty is an American singer, actress, and spokesperson. Famous for her film Dreamgirls, she won numerous awards which include Academy Award, a Golden Globe Award, a BAFTA Award and a Screenwriters Guild Award.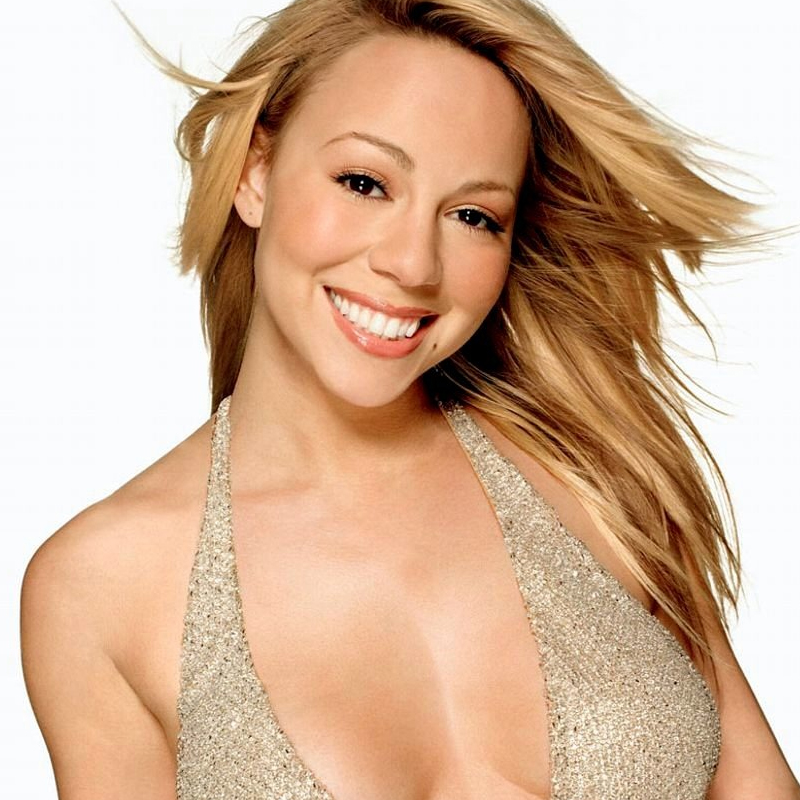 A beautiful woman who became a household name for every 90's girl is famous not only for her work but her looks as well. She is referred as 'The Songbird Supreme' by the Guinness Book of World Records. She has sold over 200 million records worldwide throughout her career.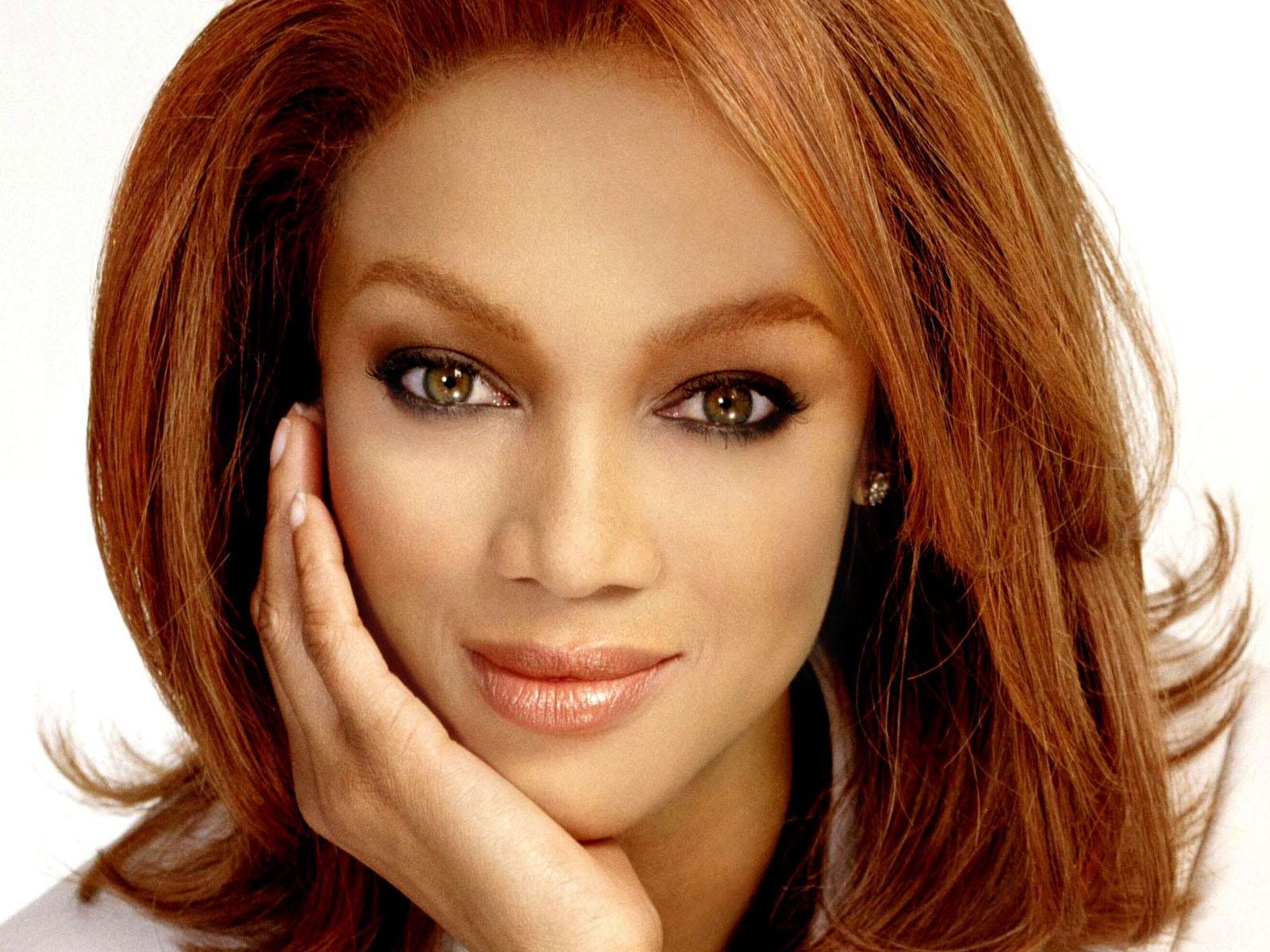 The creator of the world famous reality show, 'Next Top Model', gorgeous Tyra Banks is a black beauty, no one can forget about. She is a successful businesswoman as well. Being an amazing host, she hosted the 12th Season of America's Got Talent. Along with all these professions, Bank is an author too. She is one of the seven women to have repeatedly ranked among the world's most influential people.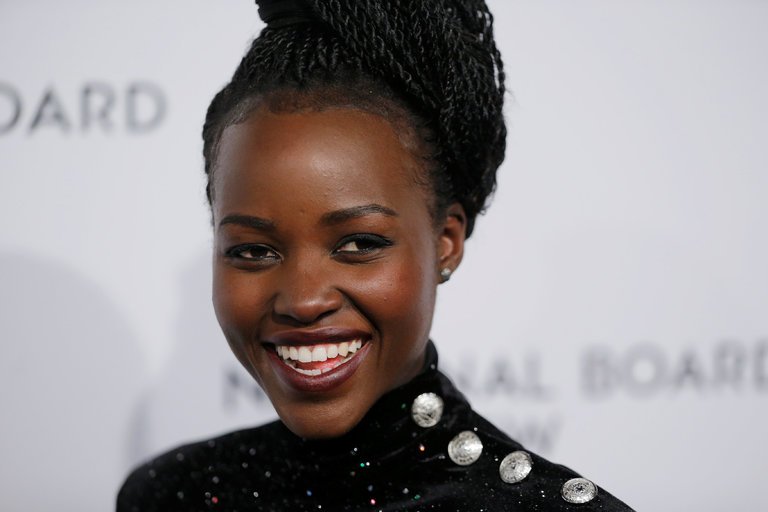 The Kenyan beauty has been rated as the 'most beautiful women of 2014′ by the People's magazine. Having master's degree from Yale School of Drama', this gorgeous black beauty has acted in various films and won numerous awards.

Popularly known as an R&B singer and songwriter, this black beauty is a popular Hollywood actress. She is an Afro American having extraordinary style sense, beauty and attitude.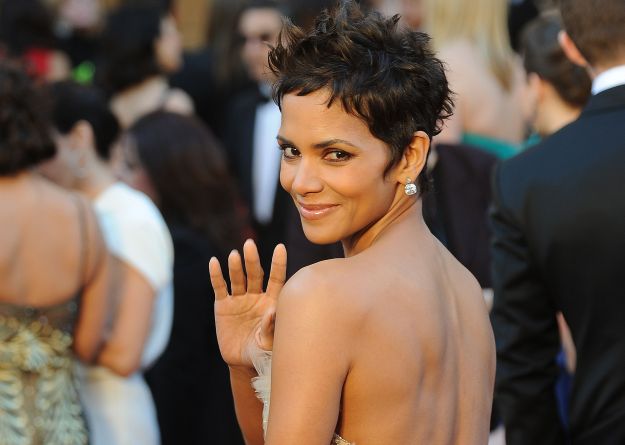 1st runner-up in the Miss US Pageant and 6th place in Miss World Pageant, Berry is one of the highest paid actress in Hollywood in 2000s. She is the first brown woman to win the Oscar.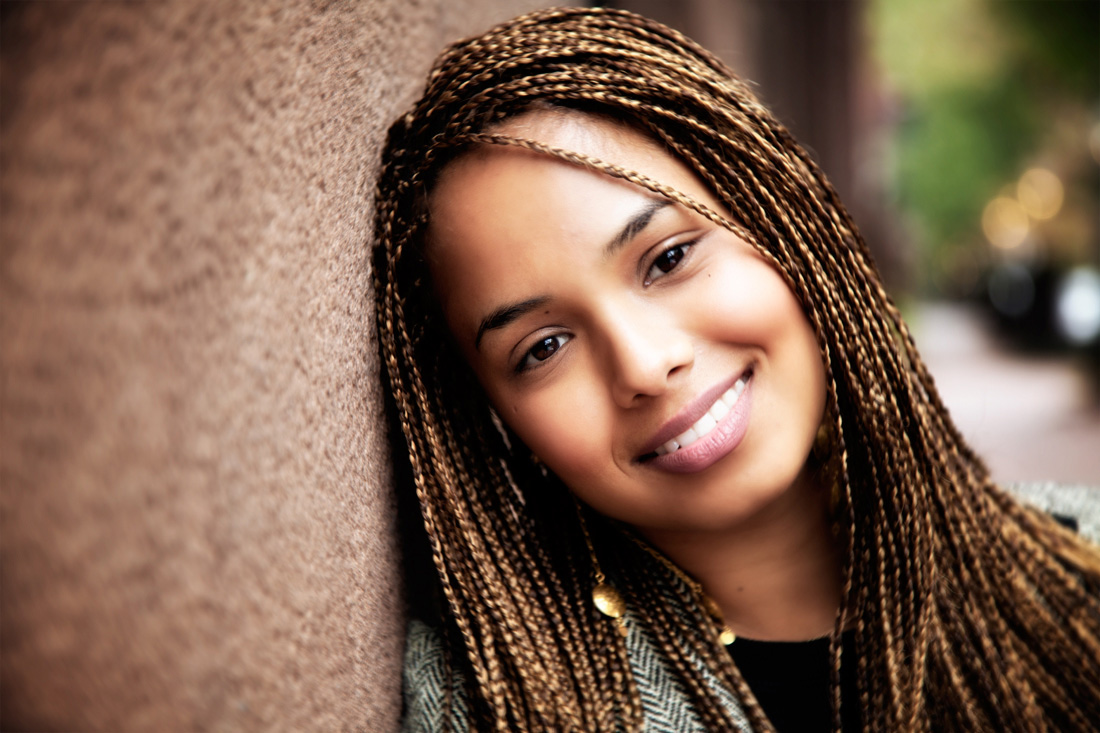 The youngest of Jackson family and the younger sister of late legend Michael Jackson has earned her name in the pop world. She is one of the best selling artists of contemporary music. She was placed 7th on the Billboard list of the Hot 100 All-Time Top Artists.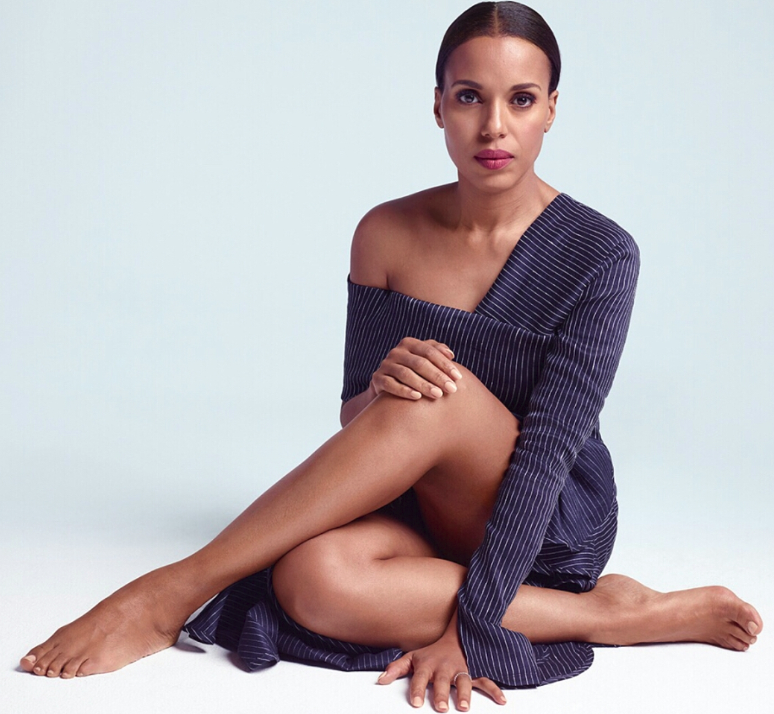 This ageless black beauty is an American actress and producer. She was twice there in annual 'Time 100' list of Time Magazine. In People's list of 'Most beautiful people in the world 2013', she held the 2nd position.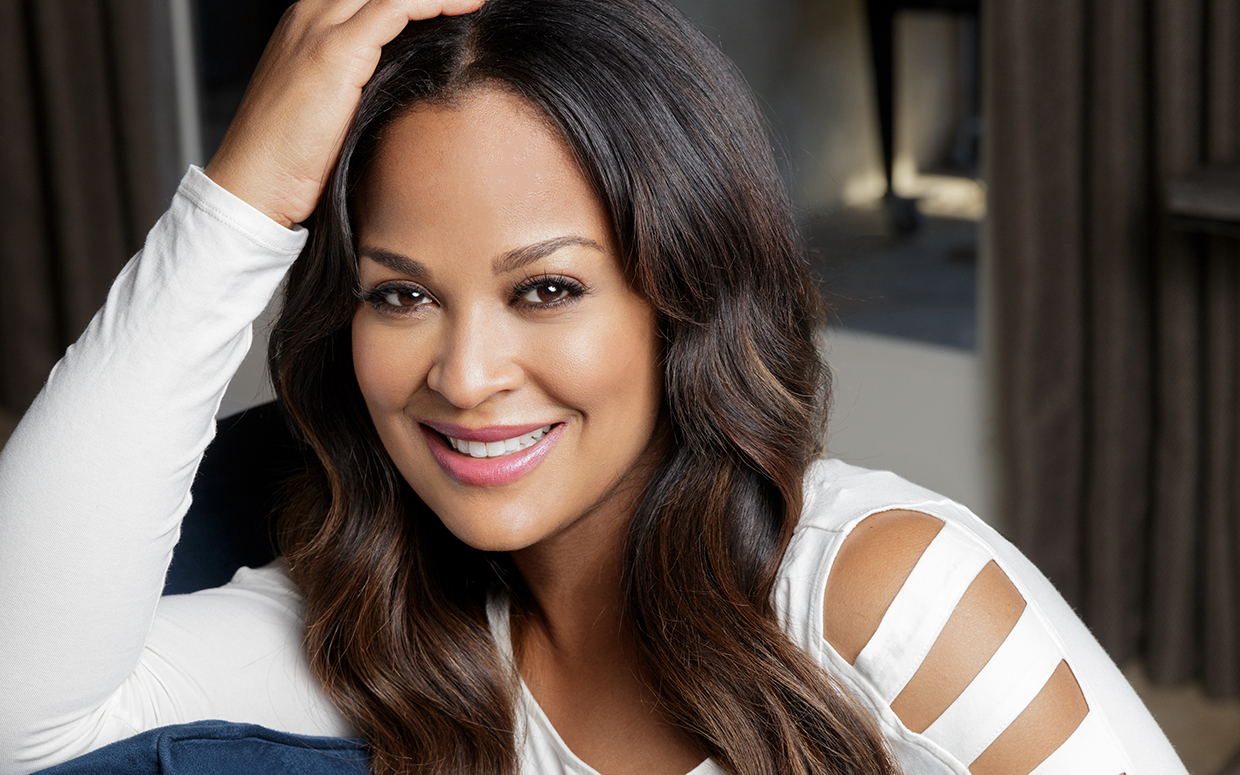 Former professional boxer, this beautiful young lady is the daughter of legendary boxing champion Muhammad Ali. Holding so many titles in her boxing career, she is so much more than a pretty face. She is also a great person, professional wrestling legend Hulk Hogan credits Ali for saving his life when he was in depression and suicidal by calling him.

Venessa Williams is the first ever black woman to win the title of Miss America. She proved herself with a successful career as a singer and actress. She has received many awards. In 2007, she received a star on the Hollywood Walk of Fame.
One of the world's most successful black models and actress, Noemie is famous for working with big brands like Gucci, L'Oreal, Next, Gap, Tommy Hilfiger, Victoria's Secret and Marks and Spence. She hosted a show Trace TV for two years. Having lovely green eyes a treat to others, she is still climbing the ladder of success at such a pace and with a grace matching none.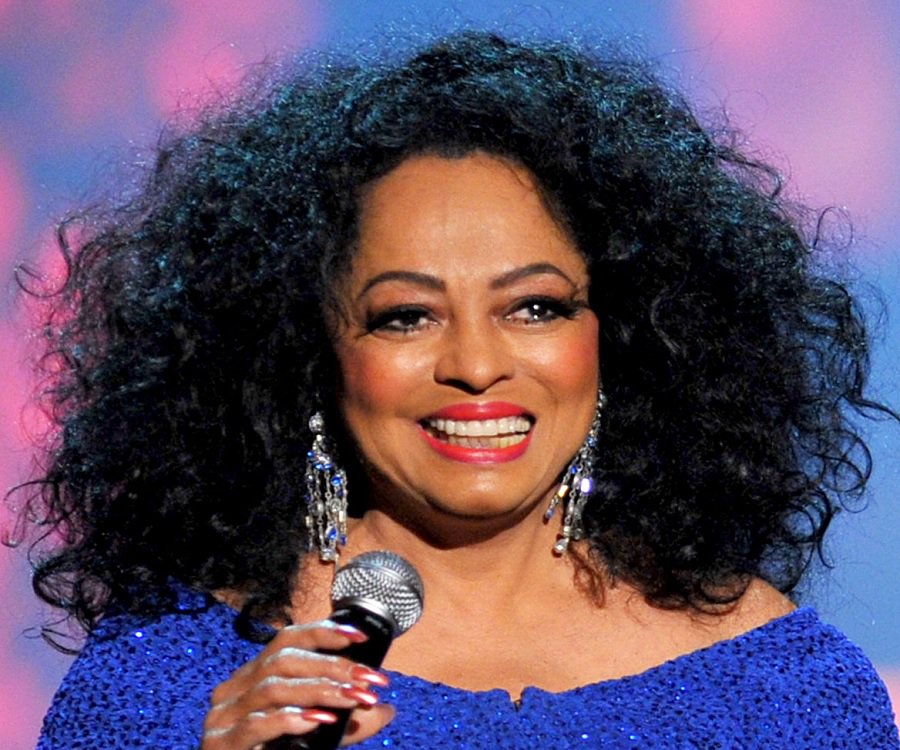 Diana Ross is a beautiful American singer, producer, lyricist, and actress. She started her career initially singing with friends during her teenage and rose to fame through being the lead singer of THE SUPREMES, a vocal group, which is 1960's was Motown's most successful act the US history's best charting and best selling girls group of all time. Later she came to earn numerous awards, leaving no stone unturned and no field to try, a supermodel and a multitalented woman, she is a real black beauty.

The unconventional black beauty, Alek Wek is breaking all norms of beauty. She has received immense praise for influencing the prescription of beauty in the fashion industry. Walking for many notable fashion houses like Gucci, Michael Kors to name a few.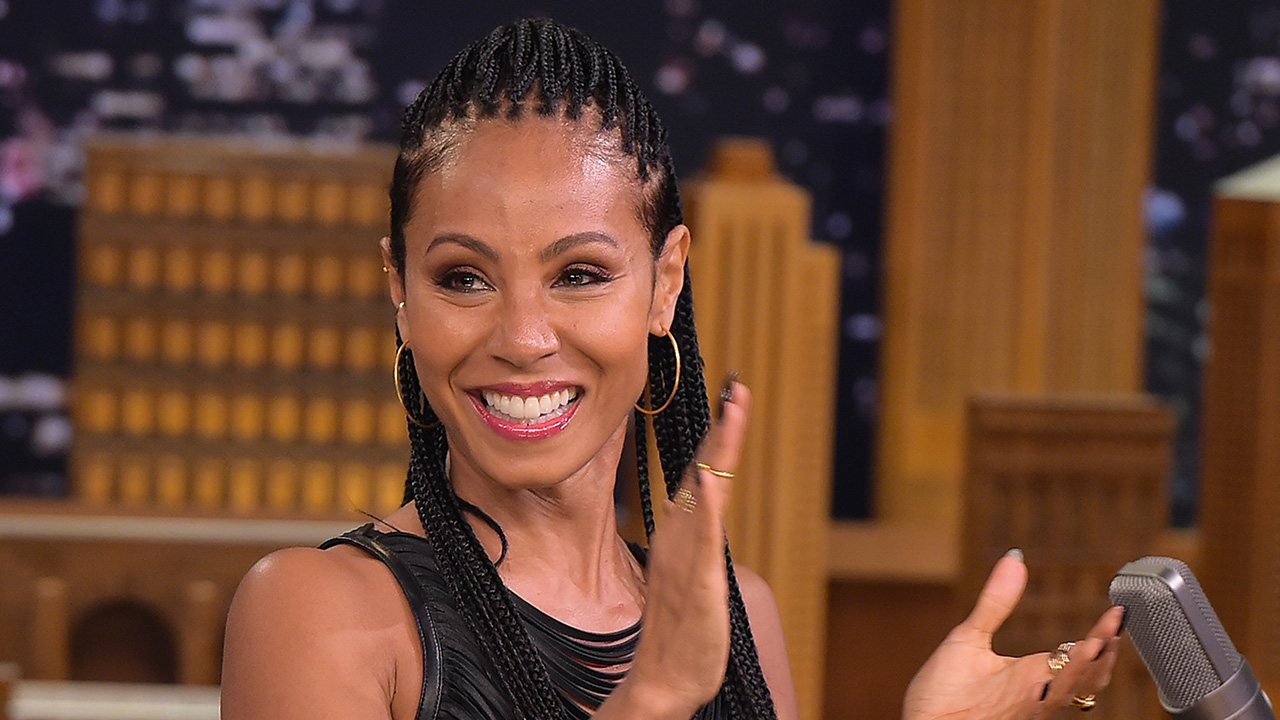 Jada Pinkett Smith is a beauty icon. She is an actress, a dancer, singer, a songwriter, and a businesswoman. She is the wife of Will Smith.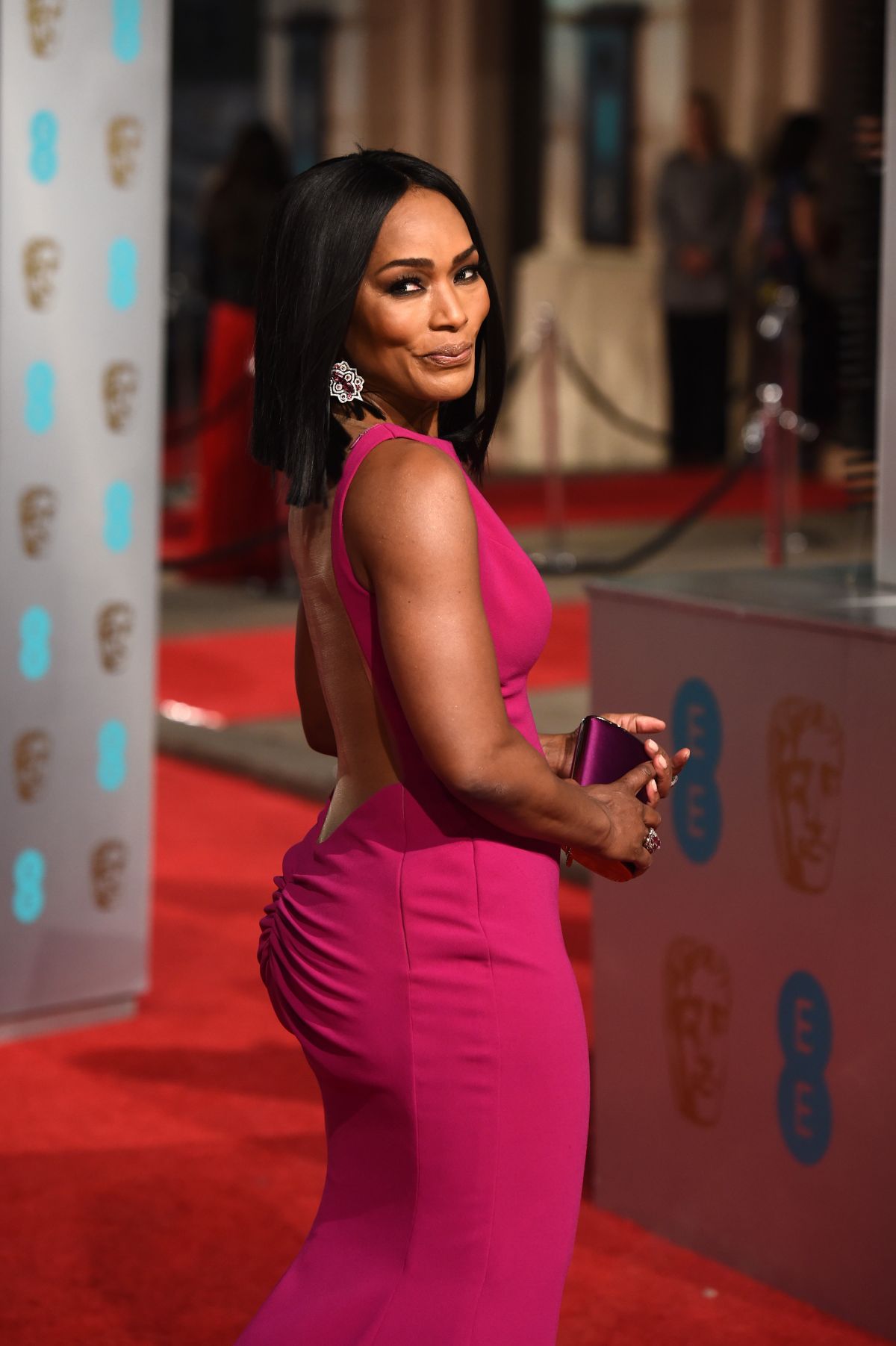 An American actress-activist, Angela Bassett is famous for her biographical film roles. She is best known for the role as Tina Turner in the biopic What's love got to do with it. The beautiful black actress has her bachelor degree from Yale University. She is known for portraying a 'strong woman'.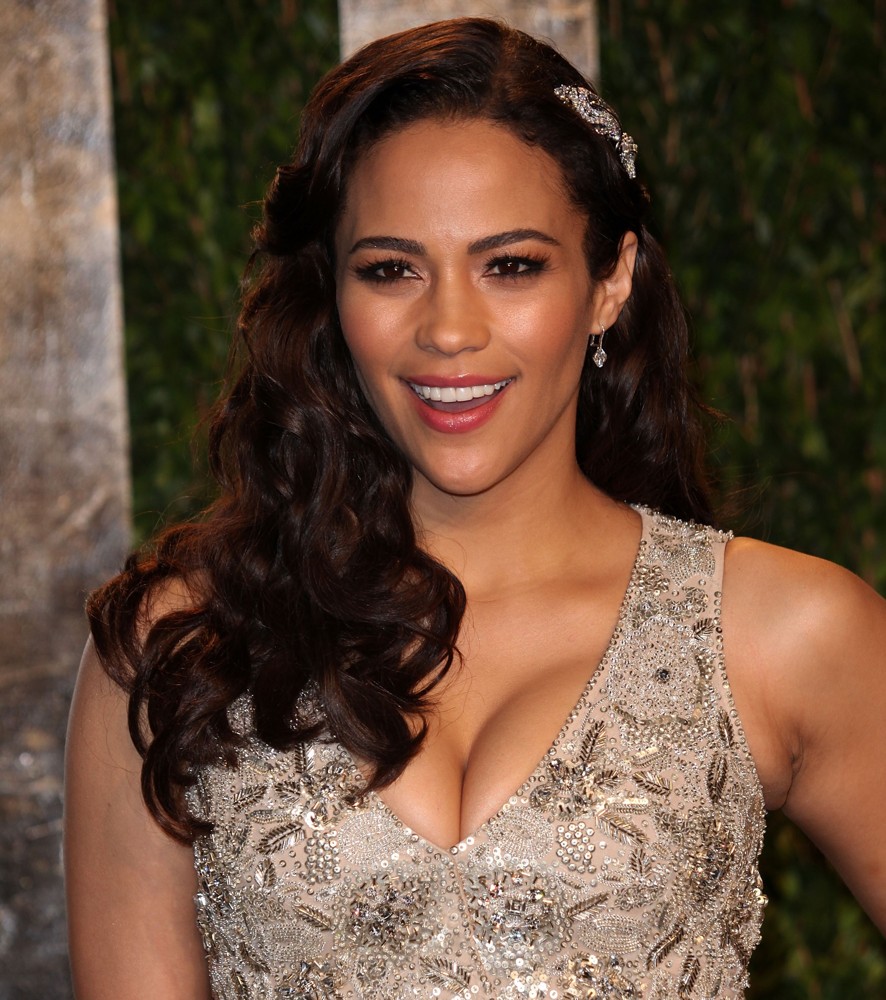 The female lead of Deja Vu, Paula Patton is a beautiful American actress who has acted in numerous movies. The 42-year-old actress has been nominated for various awards for her work.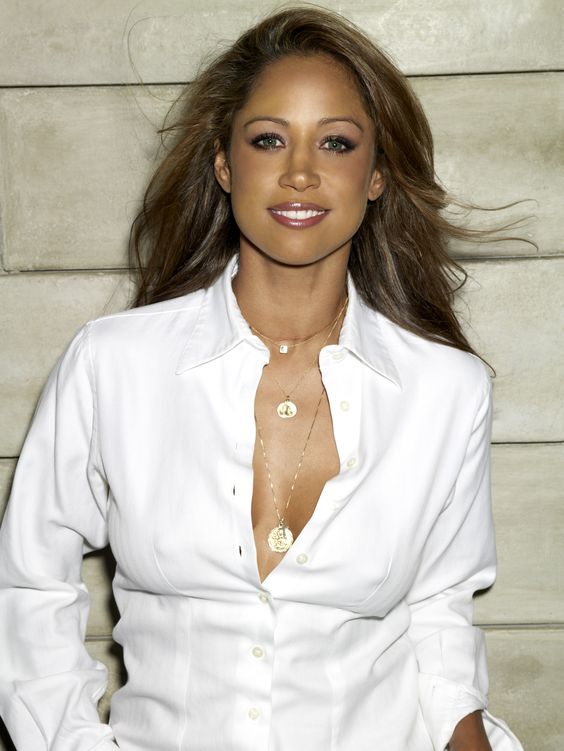 Stacey Dash is famous for her roles in film Clueless. The American actress and talk show host is very vocal about her opinions. She was the co-host on Fox News talk show.

Lisa Raye is a gorgeous black lady born in Chicago. She is a model, an actress, fashion designer and businesswoman. She has acted in numerous movies and is a successful businesswoman.


Meagan Good is one of the beautiful black faces. She started working as an actress at a mere age of 4. She has worked in various TV shows, movies, and music videos.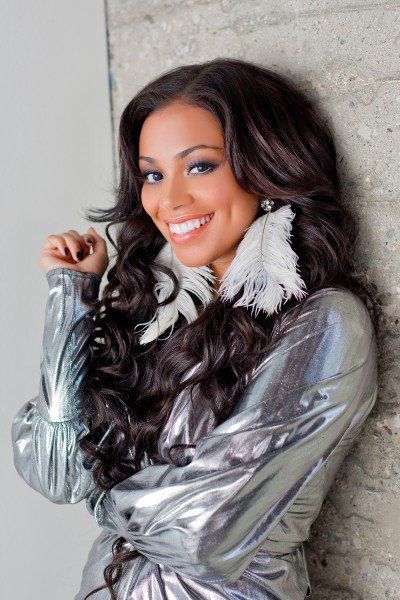 The American film actress is also a model and television personality. She has acted in movies like The Perfect Match, ATL and many more.

Keke Palmer is a recognized actress. She is a multitalented black beauty. She is also a singer, songwriter, and presenter. She was also the 4th highest paid child star on TV. A noble heart, she has worked with numerous charities.

The American actress was the youngest actress to be nominated for an Emmy Award in 1986 at the age of 6. VH1's list of "100 Greatest Kid Stars" even ranked her at no. 19.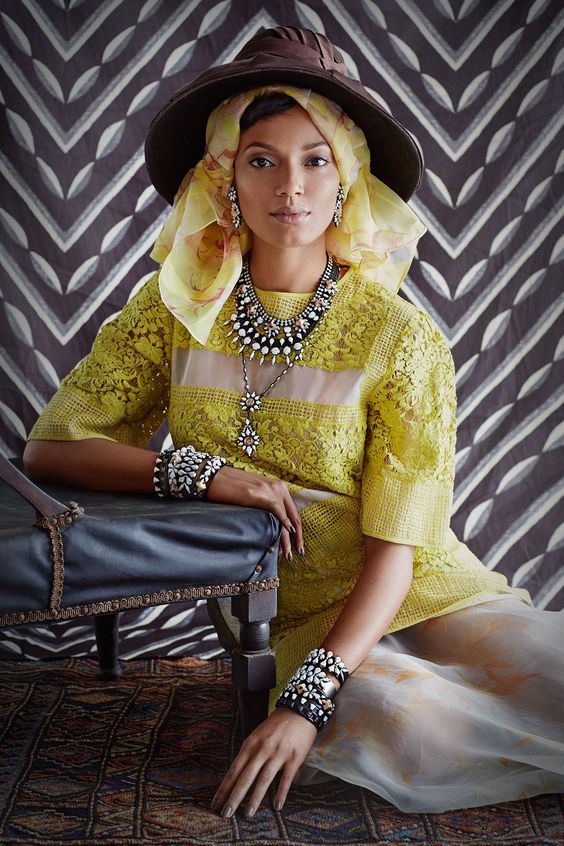 Selita Ebanks, the fashion model, and actress were ranked 12th highest paid supermodel by Forbes for 2008. She has also run her own talent school in 2004 named 'Stardom Youth Foundation'.
The talented dancer and the beautiful black actress started her acting career in an episode of law and order. She has been nominated and also won many awards for her outstanding performances.

First African American actress to be nominated for the Academy Award for the Best Actress, Dorothy Jean Dandridge was an American film and theatre actress, singer as well as dancer. She has also been recognized with a star on the Hollywood Walk of Fame.


Gabrielle Union not just pretty face but a gentle-hearted woman. She is an actor and a philanthropist. She supported Barack Obama in his Presidential campaigning.

Runner-up of cycle 3 of America's Next Top Model, Yaya DaCosta received immense praise for her acting in Lifetime television film Whitney and Whitney Houston. She has also been nominated for various awards.

The gorgeous black beauty Nicole Beharie is famous for her works in the movies like American Violet, the Drama Shame etc. She has been called ' a marvel of natural transparency' by Wesly Morris of the Boston Globe.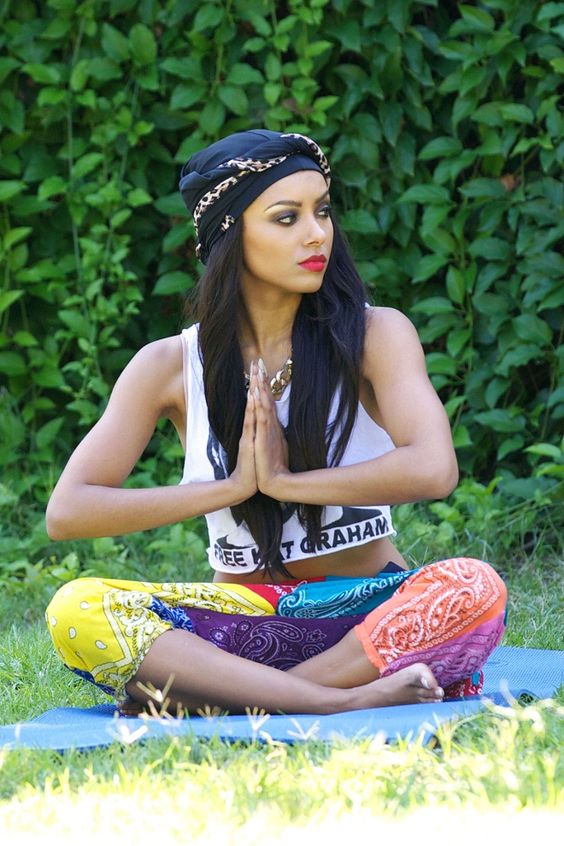 Who does not know the Bonnet Bennett of the supernatural drama series The Vampire Diaries? Kat Graham is a gorgeous black beauty. She is an actress, model, singer, and a dancer.

The beautiful black actress is famous for her roles such as Brianna in Meet the Browns among many. She has done various movies and has also acted in numerous TV shows.

Winner of the third cycle of America's Next Super Model, Eva Marcille is a gorgeous model, actress, and a TV host. She has been featured as Cover Girl's Top Models in Action. The beautiful lady's name has also been mentioned in songs like Missy Elliott's "On & On" in which there is a line as rap, "Top model diva but my name, not Eva".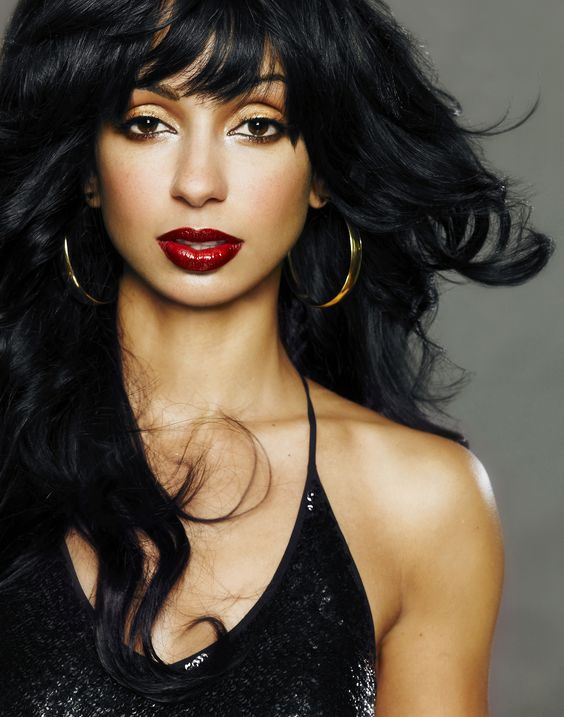 The Grammy Award-winning artist Mya Marie Harrison is not only a talented and loved singer but also a beautiful black actress and songwriter. She has made huge contributions to the music which made her win much praise and awards.

Starting her career from an episode of series "How I Met Your Mother", the American actress Annie Ilonzeh is an epitome of beauty. She was announced as an upcoming guest star in the 2nd season of Beauty & the Beast.

The multitalented black beauty is a writer of Tony Award-winning play Eclipsed. She is also an actress and playwright of Zimbabwean ancestry. She is quite an activist, Danai co-founded Almasi Arts Inc., an organization with the dedication to continuing arts education in Zimbabwe.

With so many gorgeous women all across the globe, shining so bright, crossing several milestones, setting examples, breaking all the taboos and stereotypes, we can say that this is equally a woman's world. Yes, there was a time when women were considered a weaker gender, who actually was not, but today there can be no power, having ability enough to challenge their talent and potential. Breaking all norms, the women of today's world are totally unstoppable, taking their and their regions at much newer heights!