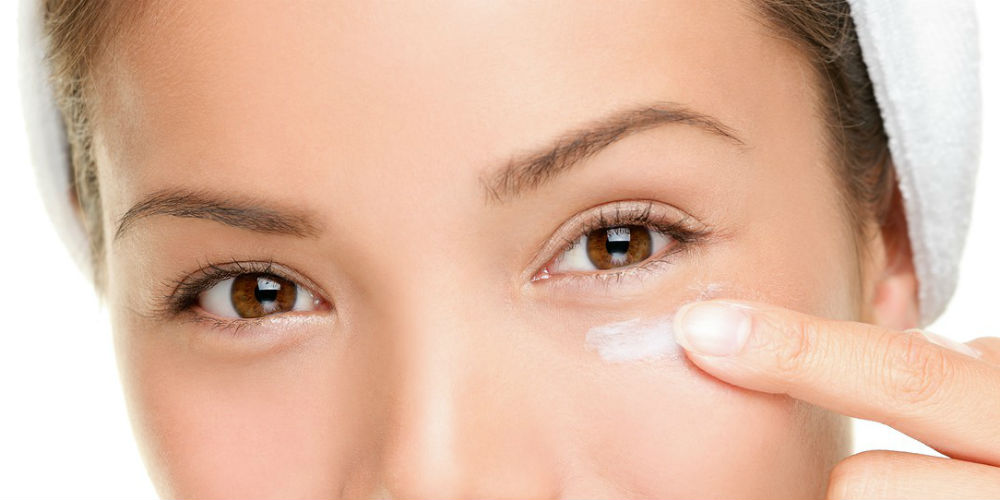 If something about your under eye skin says that you have never slept even for a single day in your life- it's because of the sagginess and dark circles beneath your eyes. There can be numerous causes of these under eye bags which can be diagnosed but some reasons can be estimated like- lack of sleep, preorbital hyperpigmentation, office workloads and personal life tensions might some other reasons can also be the cause.
To hide your dark around eyes you have to waste extra time on makeup and concealing buffing the cosmetics under your eyes. So to get permanently rid of these bags go natural that is use products that are natural based and organic so that after using them regularly for some time you get cured of the wrinkles, dryness, puffiness and dark contours near your eyes.
Here are some miracle eye creams which are giving results bigger than their tiny pot packings pat the eye serum below your eyes after cleansing & massaging with gentle fingers.
1. Bobbi Brown Hydrating Eye Cream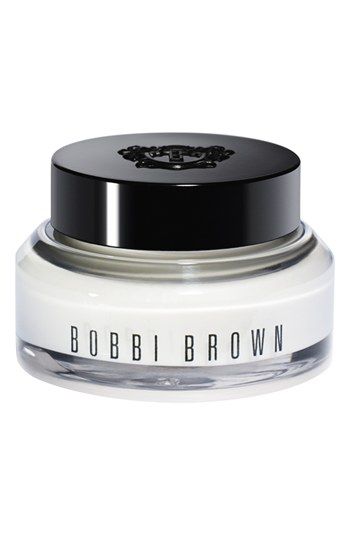 Bobbi Browns smooth concealer is richly hydrating, a  quick-absorbing eye cream embraces moisturizers that melt onto the skin. This cult-favorite cream leaves the area under eyes well moisturized, line-free, smooth, soft and refreshed. For simple and low maintenance care this concealer is more than a match for someone.
2. Estee Lauder Advanced Night Repair Eye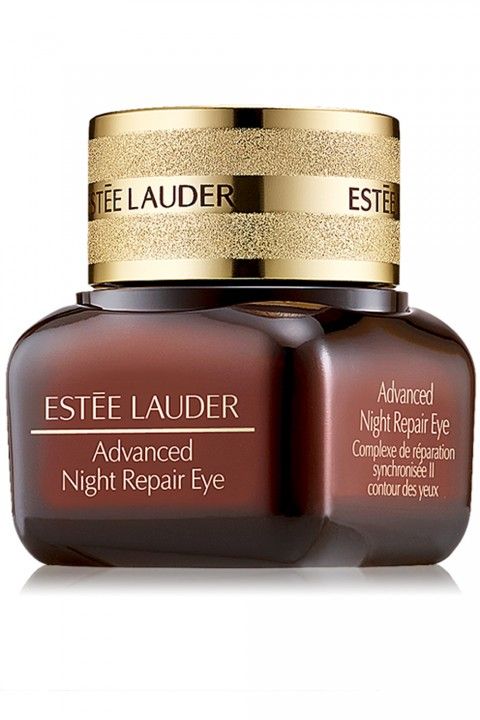 Estee Lauder, Advanced Night Repair Eye is the silky gel that re-ignites the youthful light of your eyes. The cream is much lauded with anti-aging benefits, it deals with multiple signs of anti-aging: fine lines, wrinkles, puffiness, dark circles, dryness and uneven skin tone. The fine cream smoothes crepy-ness and plumps out fine lines, the tiny pot results big.
3. Eve Lom Eye Serum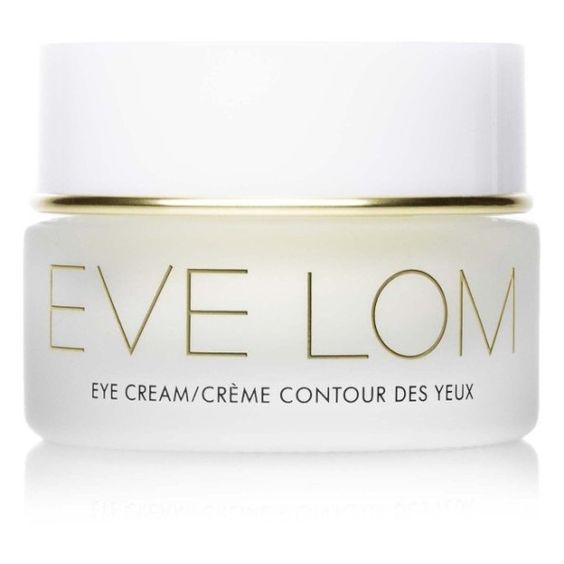 The luxe frosted glass and gold packaging contain balm like a serum that melts down on your skin. If you are facing any of the three prominent problems dark circles, dehydration, and puffiness, you can't beat this product. The triple action formula concentrated with shea butter and sodium hyaluronate locks in moisture diminish dark circles and reduce puffiness.
4. Zelens Triple-Action Advanced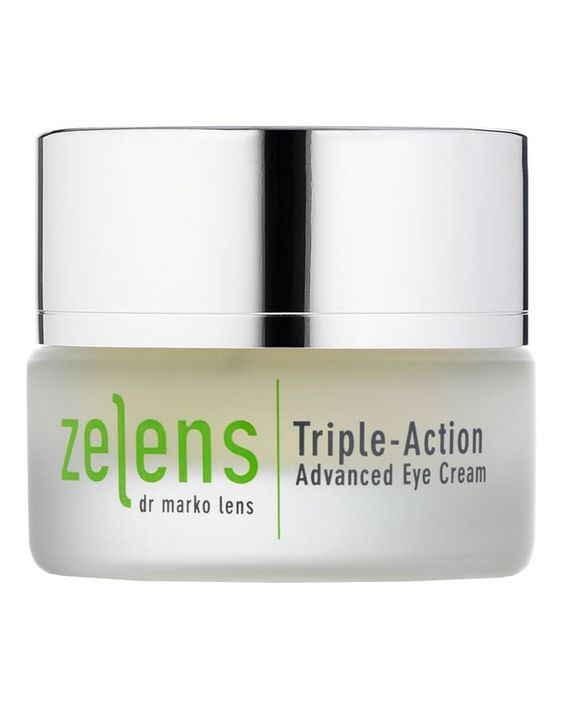 Product price may be lachrymose, but the unique botanical blend is found best for tackling lines, puffiness and dark circles for the long term. The cream product contains a non-toxic alternative to Botox which blocks muscle contraction and wrinkle formation, alongside product contains anti pigmentation and anti-swelling tetrapeptides.The cream moisturizes skin underneath eyes providing a protective coat for diminishing dark circles.
5. The Ordinary, Caffeine Solution 5%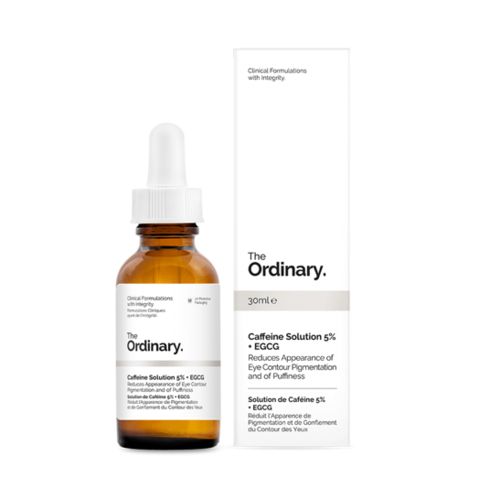 The ordinary is brilliant formulation containing 5 % caffeine, the scientifically proven product is admired at great levels in the beauty world. Presence of Caffeine shows great results as it tends to reduce puffiness and dark circles around the eye contours, caffeine also reduces the appearance of cellulite. The outcomes of this product make the product name apt. For better results pat the cream underneath your eyes twice in a day.
6. REN Instant Brightening Beauty Shot Eye Lift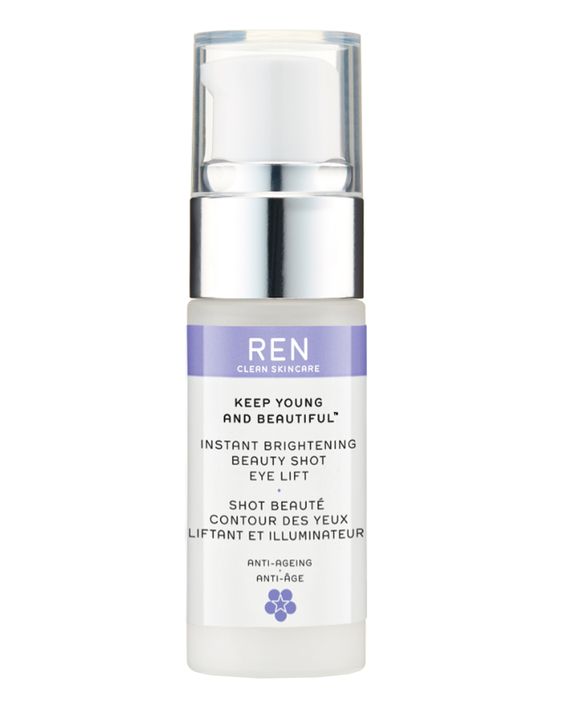 A liquid matrix of Hyaluronans lifts and dramatically brightens the delicate area underneath the eyes. This product is better for a quick-fix preparation rather than long terms solution but regular use will help to tighten the skin and will reduce the appearance of fine lines. The opalescent finish makes the product great luminous base for concealer.
7. Charlotte Tilbury Magic Eye Rescue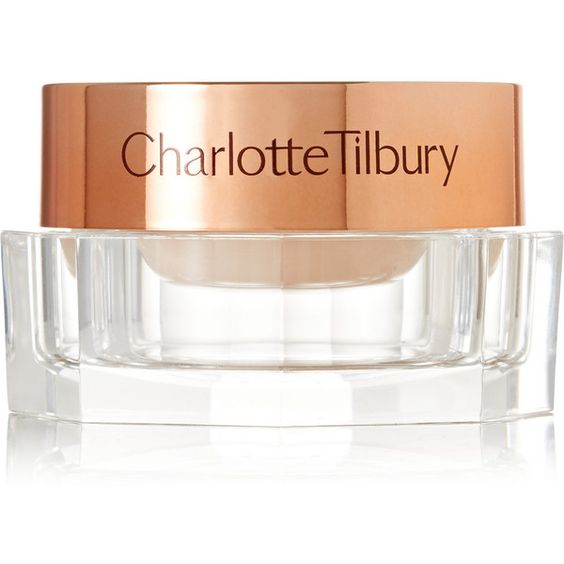 When you need Total Love Care for your eyes Charlotte Tilbury Magic Eye Rescue is the best sorcery that will do it for you. The eye cream features ingredients: Daphne stem cell extract and Red Algae Matrigel that are infused with Botanical Eye Contour Complex for nourishing, reinvigorate and protecting delicate skin under eyes. 
8. Vichy Aqualia Thermal Awakening Eye Balm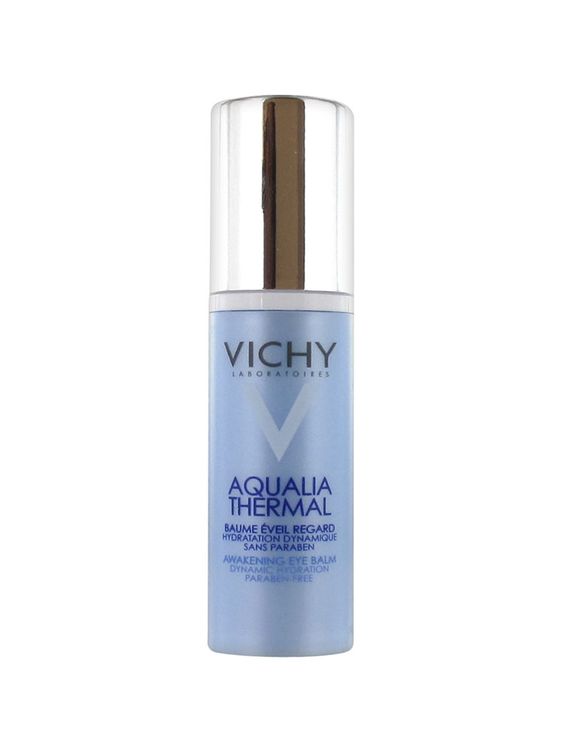 Eye Blam is another highly popular serum which includes caffeine that targets bags under eyes, thwarts signs of fatigue, including dark circles and puffiness. Testers found this eye cream with zero stings and act as great coolant & refreshing for tired eyes. Formulated with Hyaluronic Acid the eye balm help to replenish the eyes contour and leaves lasting hydration by moisturizing.
9

. Bye Bye Under Eye Illumination Full Coverage Anti-Aging

Waterproof Concealer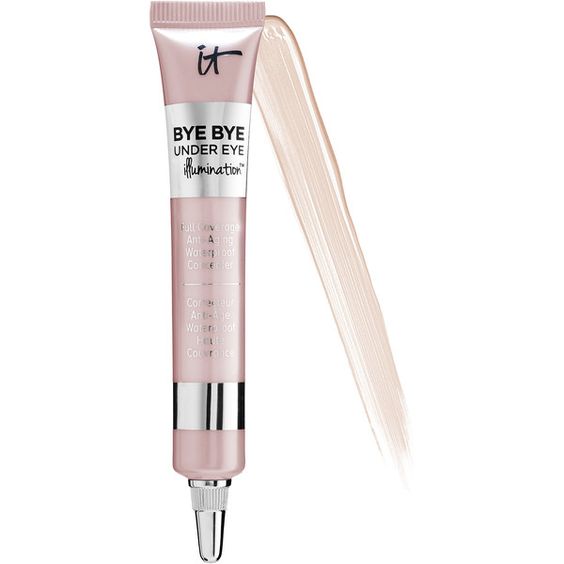 This concealer s worth trying if you are struggling with the problem of dark circles and puffiness. The concealer is infused with vitamins that would help to reduce the appearance of dark circles and pigmentation under eyes. The concealer is infused with 'Drops Of Light Technology' to add radiance and lit from within the skin to glow. The serum is infused with skin-loving ingredients including hydrolyzed collagen, peptides and vitamins which diffuses the look of lines and wrinkles and brightens the eye area to give luminous results.
10. Dia Force Ruby Hydrogel Eye Patch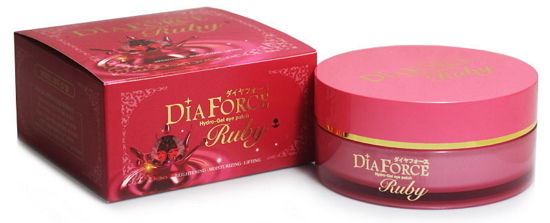 These patches are for great replenishing after a late night out. The cute and pink box comes with 60 patches which are really worth money. The patch quintessence made of diamond component sombers eye area by diaforce. Dia Force ruby hydrogel patch is highly moisturizing, moisture retention, anti-oxidant and anti-aging. The jelly-like concentration of patches has super-penetration quality moisturizing skin up to 60%.
11. Kiehl's Creamy Avocado Eye Treatment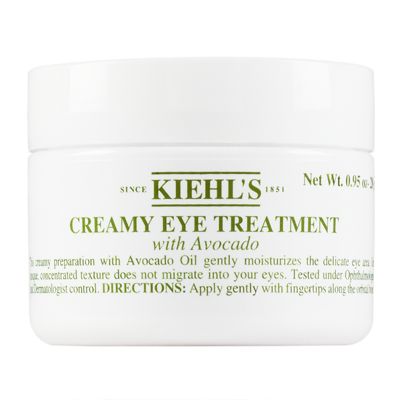 Kiehl's creamy eye treatment incorporates highly effective ingredients including Beta-carotene, Shea butter, and Avocado oil which offers quick burst hydration for all skin types. The cream gently moisturizes and smooths skin with uniquely concentrated formula under-eye-area. This eye treatment is super hydrating as well as slightly pigmented which is worth trying to lift your eyes and reduce puffiness. The cream helps with overtime treatment and brightening eye contours.
12. Cheeva Beauty Under Eye Cream
Cheeva Beauty Under Eye Cream works effectively on reducing dark circles, wrinkles, fine lines, bags and puffiness underneath eyes. Cheeva is a genius combination of no-frills formulation and scientifically proven ingredients-Collagen booster moisturizer with Hyaluronic acid, Arnica, Jojoba oil. The product is totally skin rejuvenating and refreshing and dramatically heals the bruises caused by slow blood flow below your eyes leaving you looking invigorated.
13. All Natural Eyebright Bearberry Eye Cream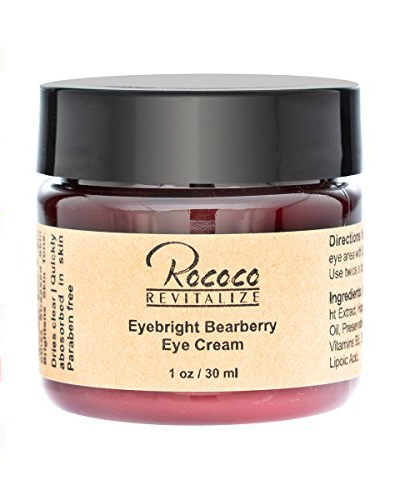 The anti-wrinkle cream is great eye brightener that cares black around eyes. It contains bearberry extract which is natural brightener with antibacterial and anti-oxidant properties. Cream application nourishes and hydrates delicate area under eye revitalizing skin to reduce wrinkles. The amazing cream rich in Vitamins Active ingredients and nutrients protects skin from free radicals and sun damage. Provides solace to tiring and aged looking eyes with smooth moist nourishment.
14. Manyo Factory 4GF Eye Cream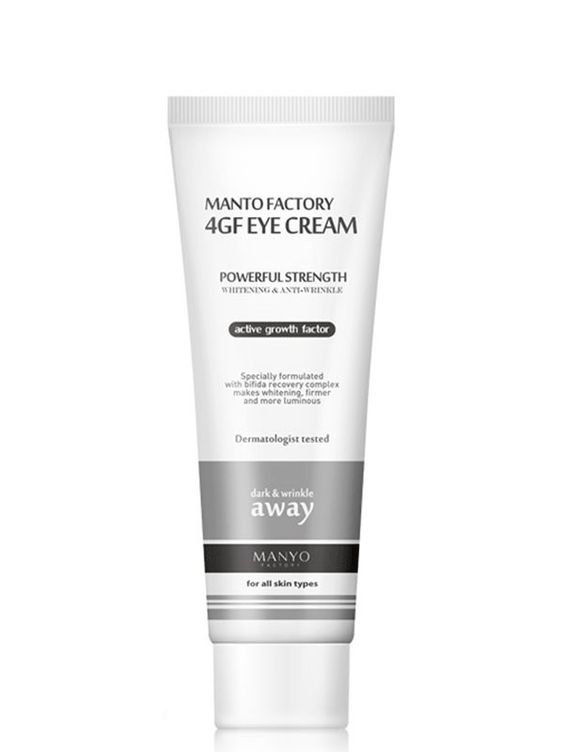 If you are still figuring out what exactly does and does not make a weird allergic reaction under your eyes this must be top-notch to be selected. It perfectly smooths out wrinkles and flabby skin. The splendid cream is blended with super ingredients Hyaluronic Acid, Shea Butter, Collagen, and Flaxseeds. These ingredients have restorative and rejuvenating properties, shea butter increases skin elasticity & improves skin turgor, collagen is a structural protein that improves skin tone and gutter face. Flaxseeds significantly enhance skin elasticity & firmness, tightens skin ovals and smooths skin wrinkles.
15. Gold & Snail Eye Patches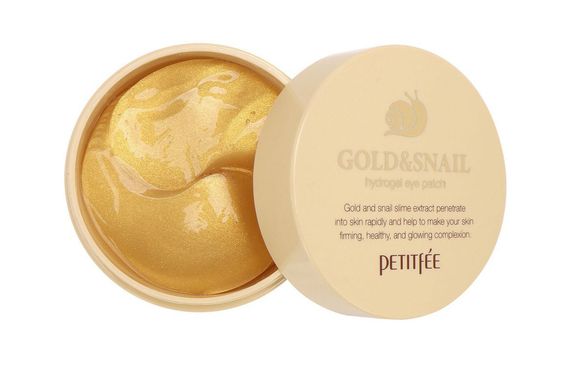 Gold & Snail slime extract keeps the skin pure and healthy as extract penetrates into skin firmly and rapidly resulting in the glowing complexion. This under-eye-product is favorite of everyone as it works wonders on blemish scars, hyperpigmentation and dark circles beneath eyes. It's instrumental in dealing with wrinkles and dryness. The product is suitable for every skin type. The hydrogel product unifies eye contours and reduces the appearance of irregularities, attenuated dark circles & bags under eyes. It boosts luminosity, glow and healthy skin near eyes.   
16. Tatcha Deep Hydration Firming Eye Serum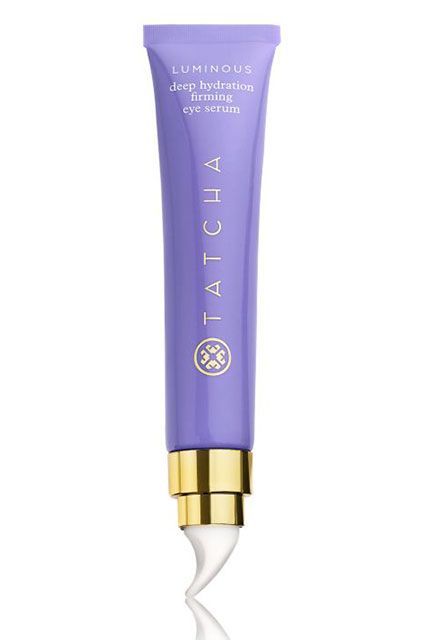 Tatcha Deep Hydration Firming Eye Serum doesn't work a whole lot of dark circles but incredibly provides hydration and lifts eyes. The serum contains Okinawa Red Algae to give weightless hydration and caffeine from green tea to reduce puffiness under eyes. It is the antiaging blend of green tea, rice bran, and red algae that improves the look of fine lines, wrinkles and restores & protects skin. This ceramic- applicator is the most luxurious one that cools down the skin near eyes and diminishes puffiness. The serum effortlessly glides onto skin replenishing & nourishing skin texture providing a glowing skin. 
17. Puristica Eye Cream
The superb 98% natural and 75% organic under eye gel cream works cogently with the problem of puffy eyes, dark circles, fine lines, and wrinkles.  This scientifically backed formula is a combination of Organic Aloe, organic green tea, and Wild eyebright to brighten skin tone, increase firmness, instantly awaken and tighten puffy eyes. The delicate cream comprises  Vitamin C, Vitamin E, and Coenzyme which rejuvenates skin on cellular levels. The potent anti-oxidants improves skin plump and skin elasticity. This composition natural oil essentials and wild plant extracts are natural and perfectly safe to use.
18. XFACIO Eyes
The advanced cutting-edge formula works dramatically to get rid of bags, puffiness and dark circles. All natural and organic ingredients are suitable for all skin types. The organic blend of plant stem cells, Amino Acid, Hyaluronic Acid and Vitamins increases skin elasticity around eyes, eliminates crows feet and significantly reduces bags under eyes. The product is great coolant skin enhancer that rejuvenates anti-aging pores. All natural blends dispense healthier looking skin saying goodbye to bags and dark circles near eye contours.
19. Yves Saint Laurent Touche Eclat Neutralizer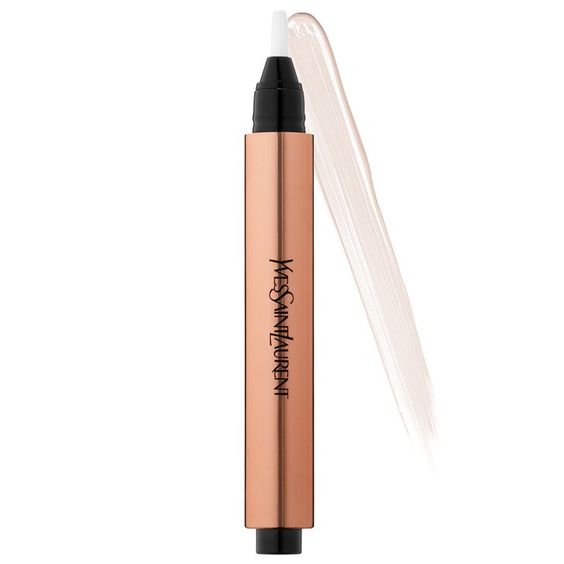 This product is the award-winning complexion highlighter. If you are facing extra bad looks with dark circles star under eye concealing with this neutralizing pen. The peachy pigment of this product instantly cancels and neutralizes color imperfections for flawless skin tone. The lightweight formula enriched with Vitamin E helps to protect against free radicals. The magical highlighter illuminates dark spots and flatters all skin tones upshots to healthy glowing eye contours.
20. Tarte Shape Tape Concealer
The slenderize hydrating long-wearing formula is the all-time favorite concealer for both under-eye and blemishes. This creamy concealer is formulated with Amazonian Clay, Mango Seed, And Shea Butter making it suitable for all skin types. The formula instantly brightens dark circles or other imperfections and moisturizes for settling into fine lines. Buff the fine product with your fingers for the more natural flawless finish. The luminous highlighter lifts and naturally rejuvenates skin under eyes.
The enumeration is designed to surface best concealers to deal with dark circles and puffy eyes. The review of these unprejudiced products is independent advice that you can trust upon. Have any of these products Tried-and-true by You for diminishing dark circles under your eyes? In the comment section below must share your contingency!