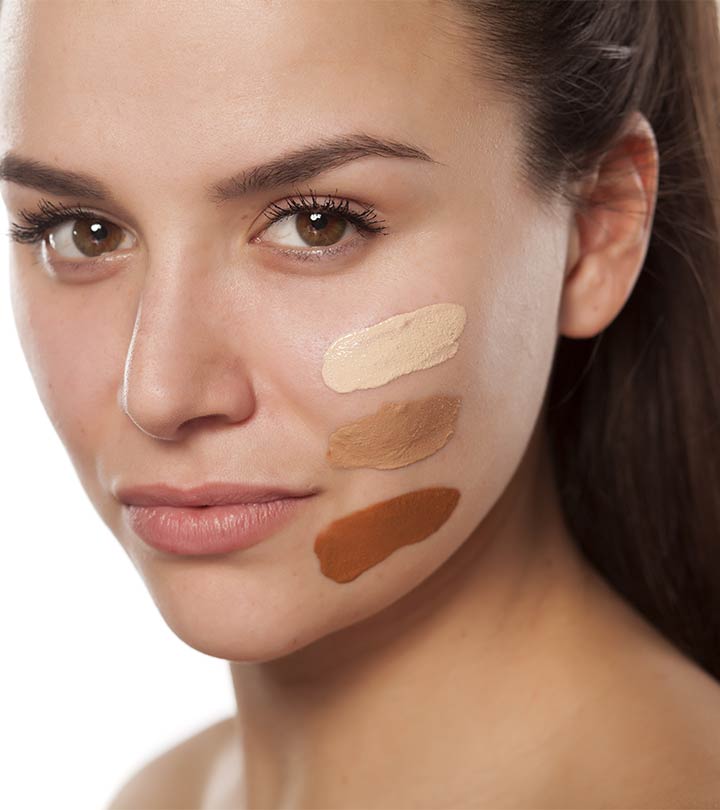 To look beautiful is the birthright of every woman, adding to it Mineral makeup has changed the face of beauty, in fact, it combat a slew of skin problems and it is also non-comedogenic. You can pat these products without worrying as these are Buav and vegan-friendly, does not harm your skin.
Mineral makeup, known for its breathable, natural feel is favorite of celebrities and makeup artists, these are tapped & tested by dermatologists. Some of these mineral foundations work as great solutions for sunscreens, these can be reapplied after makeup on the face.
Do choose the product according to your skin texture, if you have oily skin select the mineral foundation that would be your savior. These all range of beneficial properties to many of the formulations, a lot of them would add the benefit of subtle glow too.
Go through the list of our collection of best mineral foundations and find the one that would best suit your skin texture and will suit the skin tone you wear.
Mineral Makeup: 17 Best Mineral Foundations Of-2018
Best Mineral Foundations For Dry Skin
1. Jane Iredale Liquid Minerals Foundation Amber

Review: The foundation works great from normal to dry skin and appears light and dewy on your face. The product comes as liposomes packed in airless, transparent pump these liposomes are visible as spheres or beads. It is formulated on State of the art technology that activates the ingredients from degrading. Before smearing the foundation on your face shake well the bottle and apply it with sponge or brush, it will hydrate your skin and you will feel, as a second smooth skin on your face.
Rating: 4.9/5
*Price: 3785 INR
Pros
Cons
 

Helps to minimize the appearance of pores.
Tiny packing easy to carry.
Hides the appearance of fine lines and wrinkles.
Keeps skin hydrated.
Cruelty-free.
Feels like second skin.

 

No SPF.
Little expensive.
2. BareMinerals Bareskin Pure Brightening Serum Foundation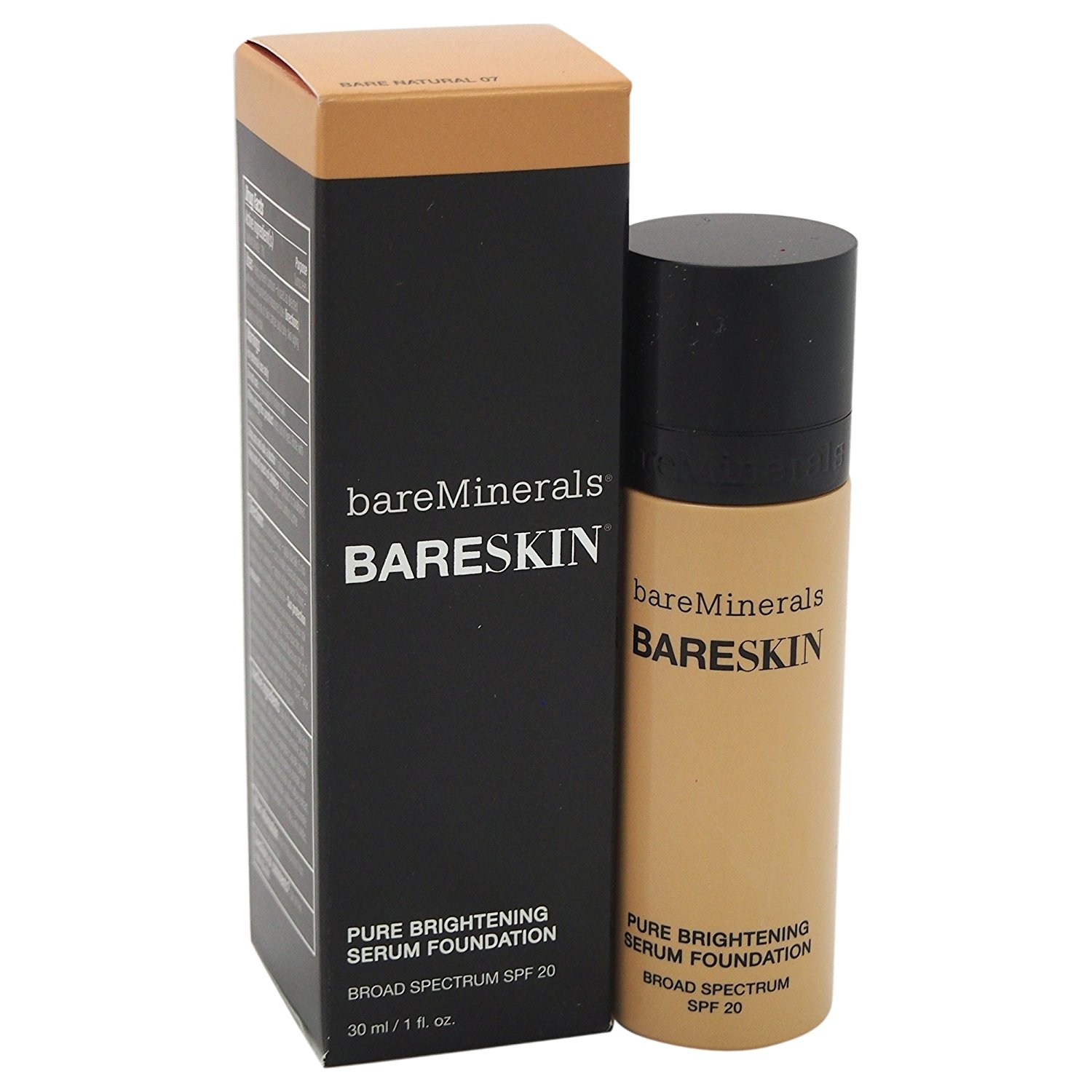 Review: BareMinerals has grown to be the best-selling mineral make-up brand in the world. This product is infused with Vitamin C the skin brightening ingredient that not only makes your skin glow rather even-tones the skin. The product works wonderfully for, sensitive or problematic skin. No doubt loose powder of this product works worth but our new favorite range is this lighter coverage liquid formula. The lightweight product with the consistency of serum leaves your skin flawless and glowing.
Rating: 5/5
*Price: 2920 INR
Pros
Cons
 

Leaves your skin fresh and luminous.
Infused with gentle ingredients.
Longer stay.
Lightweight product.
Silicon-free and paraben-free.

 

Is not a good coverage on dark spots.
Best Mineral Foundations For Oily Skin
3. BareMinerals Original Foundation Broad Spectrum SPF 15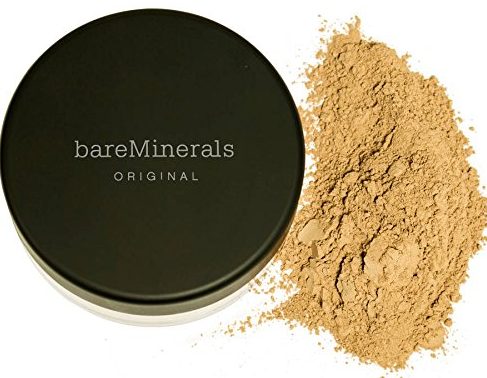 Review: Bare minerals powder foundation is extremely popular among beauty product advisers at youtube and other online sources. This mineral foundation is free of parabens, fillers, binders, and synthetic chemicals. The product provides light to the medium flawless coverage with a natural luminous look. This foundation features and SPF 15 formula protects the skin from harsh UV rays of the sun and very well meets the beauty skincare foundations. The foundation comes in the variety of tones to match up with your skin shade, application of this product lasts for at least 8 hours and do not require regular touchups.
The broad Spectrum is clinically proven and promotes clearer, healthier looking skin.
Rating: 4.9/5
*Price: 5386 INR
Pros
Cons
 

Doesn't clog the pores.
Fragrance-free.
Paraben-free.
Improves your skin texture.
Gives a radiant glow.
Lasts upto 8 hours.

 

Indifferently packed.
Expensive.
4. L'Oreal Paris True Match Mineral Foundation SPF 19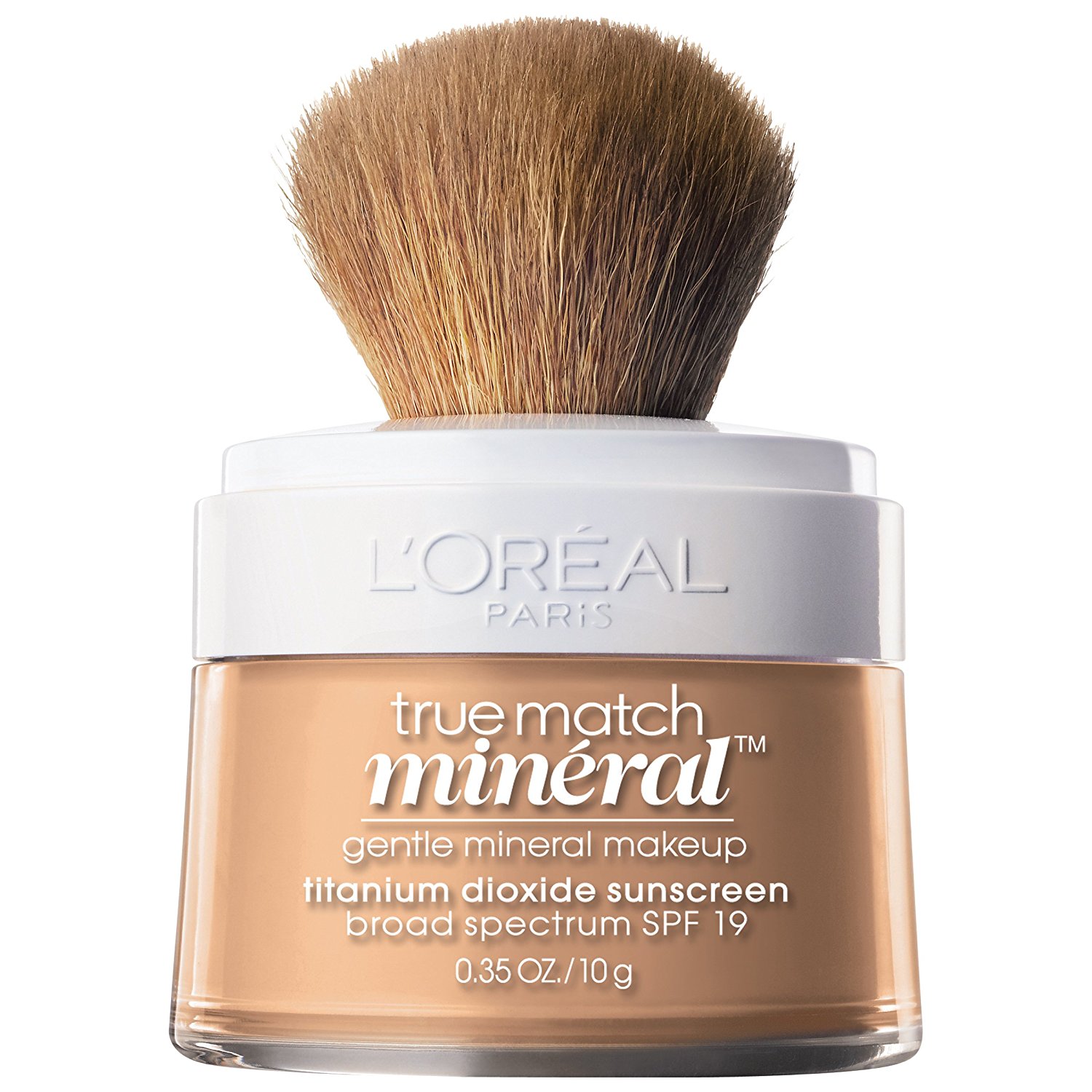 Review: L'Oreal's portable mineral applicator is one of the affordable powder foundations that work amazing for oily skin. The built-in professional brush takes the mess and fuss out of makeup application and help out the application to be easy. The formula is infused with SPF15, titanium dioxide content, vitamin E, and aloe juice extract that work as great antioxidants for smoothening and rejuvenating of skin suppleness. The product is 100%  preservative, talc, and fragrance-free that works for 5-6 hours without requiring any touchups.
Rating: 5/5
*Price: 1634 INR
Pros
Cons
 

Suitable for all skin types.
Available in wide variety of shades.
Effective coverage.
Comes with SPF 19.
Suitable for all skin types.
Budget-friendly.

 

The brush is not good as it leaves patchy application.
5. Bobbi Brown Skin Foundation Mineral Makeup SPF15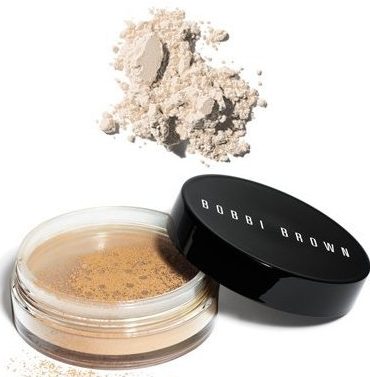 Review: Bobbi Brown is a mineral blended foundation that works instantly to treat skin imperfections, covers blemishes without caking, this formula works well for normal to dry skin types. The superfine powder is triple treated with glycerine, Vitamin C and Vitamin E that works great as a skin softener. It glides on skin softly and seems like a lightweight dream to wear. Just a little product is enough to get a required incredible coverage.
Rating: 4.9/5
*Price: 14738 INR
Pros
Cons
 

Gives a radiant and natural look.
Comes with SPF15.
Doesn't oxidize.
Leaves your skin smooth.
Mineral blend foundation.

 

Limited shade tones available.
Will burn hole in your pocket.
6. Cover FX Pressed Mineral Foundation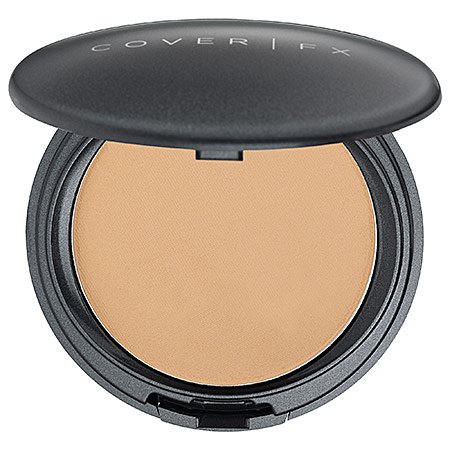 Review: Cover FX Pressed Mineral Foundation is a high pigment formula that effortlessly conceals imperfections and hides blemishes while blending seamlessly into the skin. The talc-free, oil-absorbing foundation gives matte finish without caking and provides sheer to full buildable coverage. The coverage works well in both the desired forms either wet or dry, to get hydrated look use it with fine primer.
Rating: 4.7/5
*Price: 6699 INR
Pros
Cons
 

incredible coverage.
Easy app[lication.
Blends well.
Longer stay.
Talc-free.
Oil-absorbing powder.

 

Requires touchups.
Too expensive.
Best Mineral Foundations For Combination Skin
7. Tarte Amazonian Clay Full Coverage Airbrush Foundation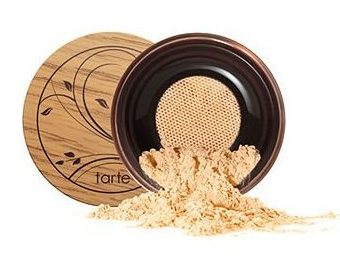 Review: Amazonian Clay Full Coverage Airbrush Foundation blends beautifully into the skin to reduce shine and evens out your skin tone perfectly. You will love the stay of this composition when it is applied on the top of a liquid foundation it lasts for at least 8 Hours even on oily skin texture. The formula is enriched with light-reflecting gemstones that would make your skin look naturally radiant without over drying.
Rating: 4.8/5
*Price: 6008 INR
Pros
Cons
 

Long wearing.
Vegan product.
Waterproof formula.
Buildable coverage.
A large spectrum of shades.
Doesn't require frequent touchups.

 

Comes without applicator.
8. NYX Cosmetics Mineral Stick Foundation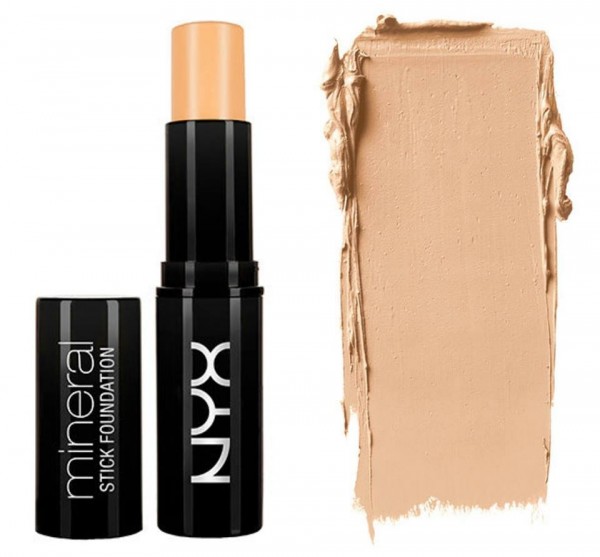 Review: NYX Mineral Foundation is a creamy stick foundation glides on effortlessly to provide full coverage to get desired natural matte satin finish. The luxurious formula is easy to apply and blends seamlessly with the help of sponge or brush and is comfortable to wear for long hours. This multi-purpose mineral foundation works dramatically to hide blemishes, red spots and evens out your skin tone.
Rating: 4.9/5
*Price: 2139 INR
Pros
Cons
 

Mineral blended.
Acute packing.
Easy application.
Also used for countouring.

 

Average coverage is build.
9. Clarins Skin Illusion Loose Powder Foundation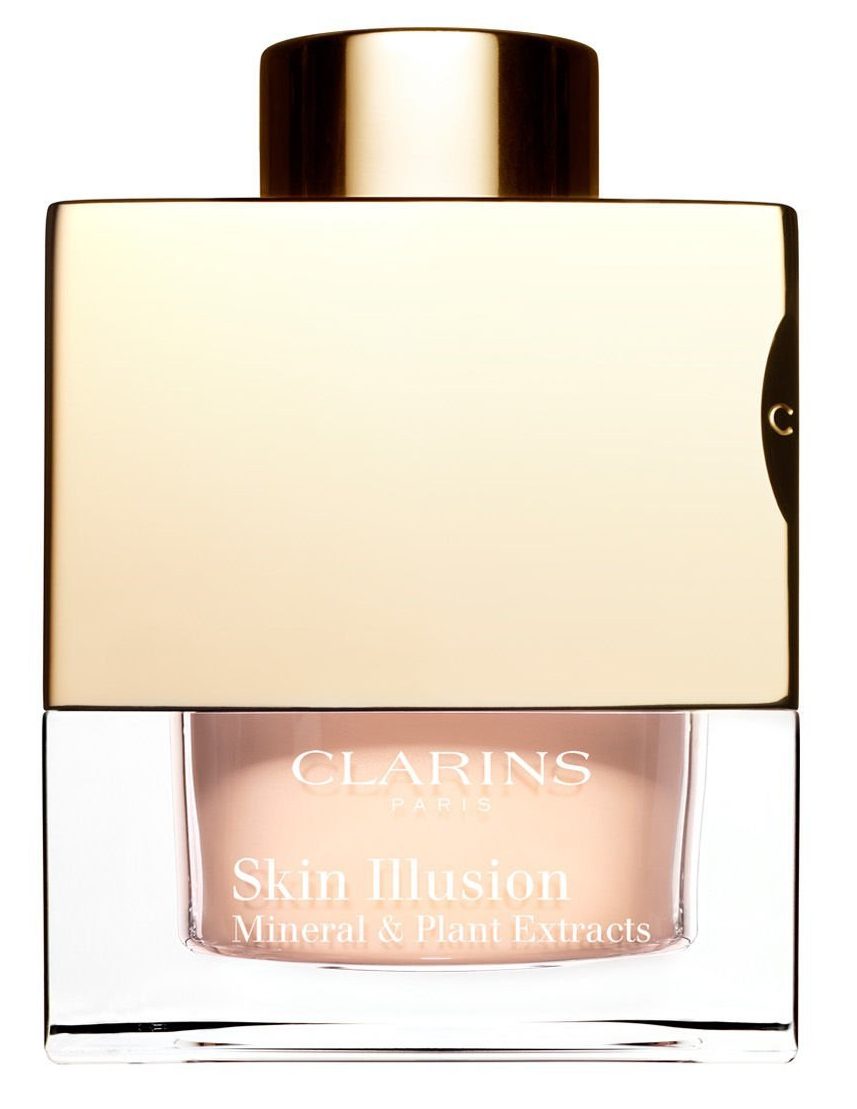 Review: Clarins is packed with silky, loose powder foundation with a built-in blending brush to get desired coverage from light to medium. The silky powder is infused with light-reflecting pigments, minerals, plant extracts and contains pink opal pigments that would amazingly create a radiant natural matte finish. The formula blends like dream, one or two strokes are sufficient to cover your face and neck bare skin.
Rating: 5/5
*Price: 6878 INR
Pros
Cons
 

Travel-friendly and hygienic packaging.
Moisturizes the skin well.
Hydrates the skin texture.
Comes in variable shades.

 

Face appears shinny in flashback pictures.
Best Mineral Foundations For Mature Skin
10. Estee Lauder Double Wear Mineral Rich Loose Powder Makeup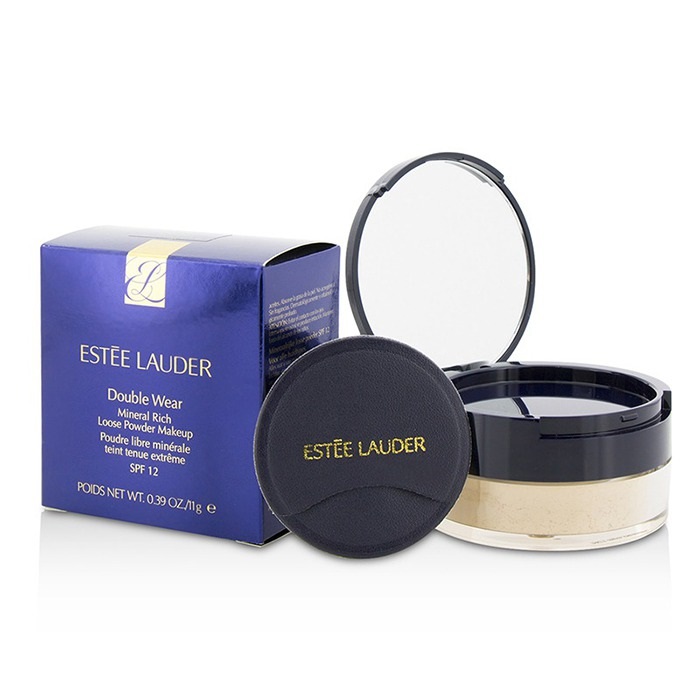 Review: Everything you want by mineral makeup application is to get an exceptional coverage to minimize the appearance of fine lines and wrinkles and indeed get long staying ultra-fine flawless look. This one is perfect foundation to make your skin look airbrushed and smooth. As the mature skin requires more hydration this is a non-drying perfect formula for mature skin. The soft-focus & skin-perfecting formula gives your skin semi-matte finish and long fresh stay.
Rating: 5/5
*Price: 14060 INR
Pros
Cons
 

Long wearing.
Nice coverage.
Doesn't feel cakey.
Contains SPF12.

 
11. 
Lancome Miracle Cushion Liquid Cushion Compact SPF 23
Review: For mature and hydrated skin this is the first liquid cushion compact. This mineral powder foundation from Lancome is a lightweight formula that easily blends on the skin and provides the desired coverage to hide pores, lines, and flaws. This product protects skin from sun's UV rays damage and creates a perfect complexion in seconds. The great touch-up of product works well for dry to combination skin to give a fresh glow for a natural looking skin tone and offers long-lasting hydration to keep skin feeling supple.
Rating: 4.9/5
*Price: 4902 INR
Pros
Cons
 

Easy application.
Hygenic and travel-friendly packing.
Blends seamlessly.
Lightweight formula.
Longer stay.

 

Desired coverage is not buildable.
12. Lily Lolo Mineral Foundation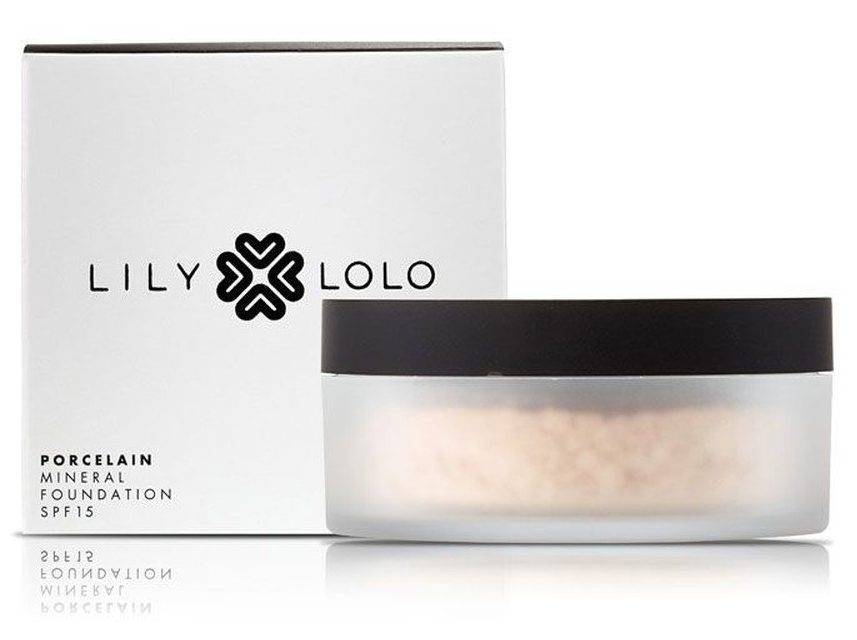 Review: Lily Lolo's ultra cute foundation is the darling of the mineral makeup world. It has lockable sifter that means no spills or mess. The foundation gets a huge cult following thanks for its fantastic coverage, moreover, it contains light-reflecting mica making it perfect for minimizing blemishes and fine lines. This one is a high-performance product a little does go for long. Rave the brilliance of blondie for its oil-free, SPF 15 composition suitable for all skin types.
Rating: 4.8/5
*Price: 3213 INR
Pros
Cons
 

Cruelty-free and vegan friendly.
Composed of antibacterial ingredients to protect from sun damage.
Suitable for all neutral bases.
Lon-wearing.
Non-comedogenic

 
13. Pur 4 In 1 Pressed Mineral Makeup Foundation SPF 15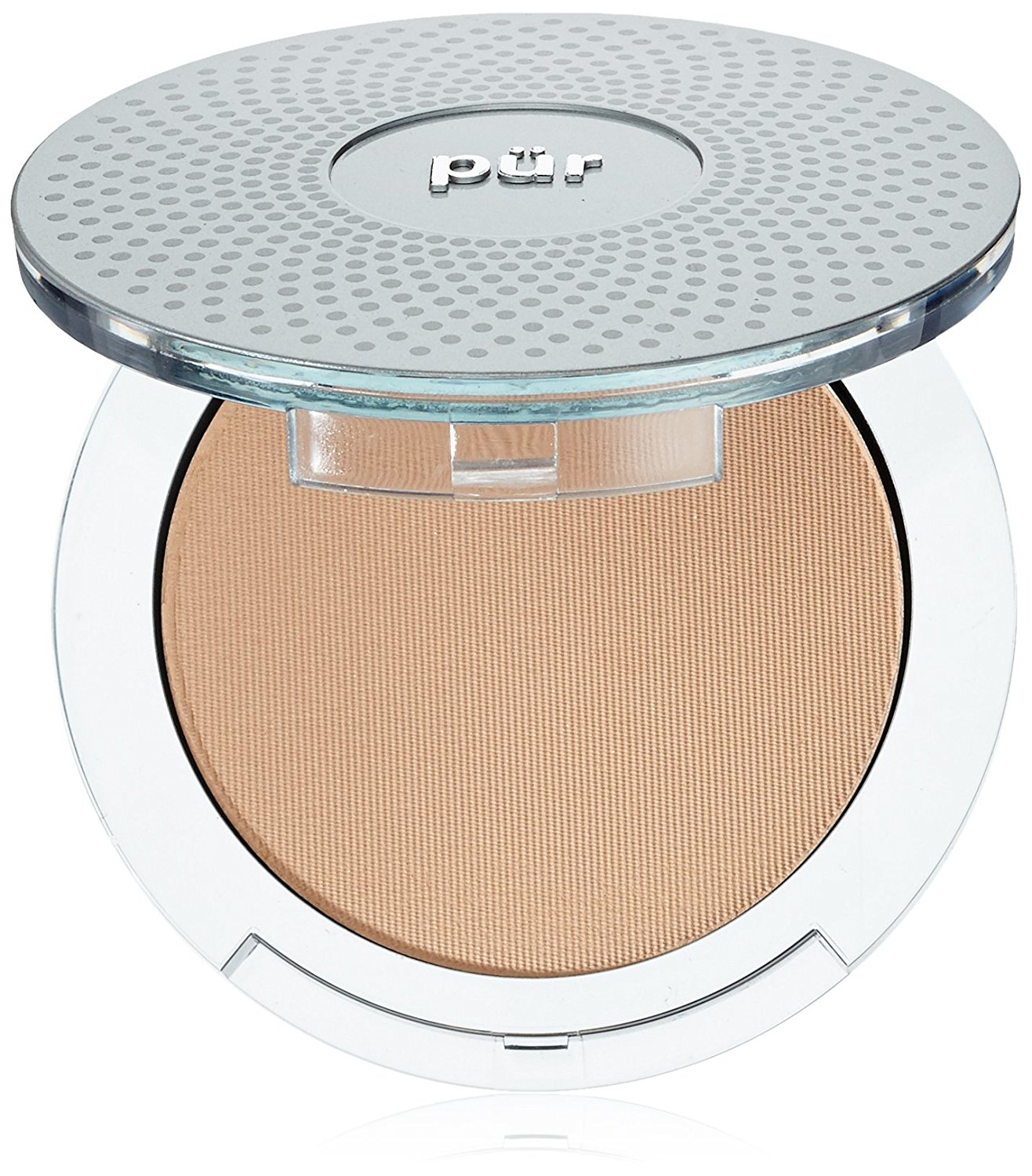 Review: This pressed-powder foundation from Pur works great on the sensitive and aging skin by bringing flawless glow on face & hiding scars, blemishes and flaws. The product is amalgamated with botanical extracts from waltheria leaves and vitamin b3 to lighten up dark spots and uneven skin tone. The formula encapsulated with mineral water of Swiss Alps nourishes the skin deeply and provides long-lasting hydration. The SPF 15 formula blocks 93 percent of UVB rays that cause aging & discoloration and has been clinically proven to correct, prevent and interrupt your biggest skin concerns even after the makeup comes off.
Rating: 5/5
*Price: 2562 INR
Pros
Cons
 

Non-comedogenic
Buav and vegan-friendly.
Contains skin beneficiary ingredients.
Lightweight formula.
Long-lasting stay.
Paraben-free.
Ocular tested.

 

Limited shades are available.
Best Mineral Foundations For Sensitive & Acne-Prone Skin
14. Aveda Inner Light Mineral Tinted Moisture SPF 15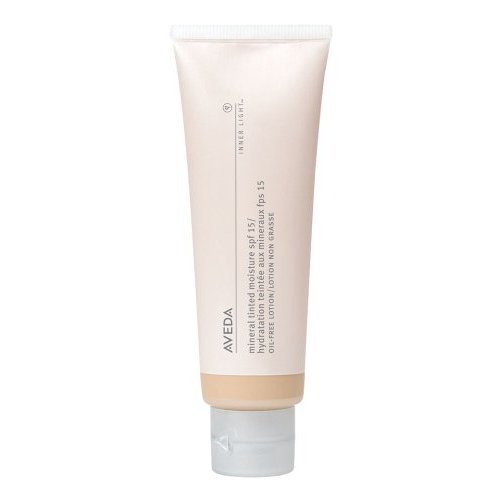 Review: Inner light mineral tinted moisture SPF15 provides broad-spectrum protection from UVAand UVB rays. Aveda has a serum-like consistency so it works like a tinted moisturizer than a foundation and blends like a dream onto your skin & gives the feel of second glowing skin. This Radiance-infused oil-free moisturizer is so lightweight that it feels as if you're wearing nothing and leaves you with luminous, smooth and even finish. This is the best product for the ones with oily skin and is a perfect everyday foundation. Just keep in mind store the opaque tube in dark place.
Rating: 5/5
*Price: 12967 INR
Pros
Cons
 

Fragrance-free
Non-greasy.
Contains spectrum protection ingredients.
Doesn't aggravate the sensitive skin.
Contains SPF15.

 

Will definetly burn hole in your pocket.
Not provide desired coverage.
15. Elizabeth Arden Pure Finish Mineral Powder Foundation SPF 20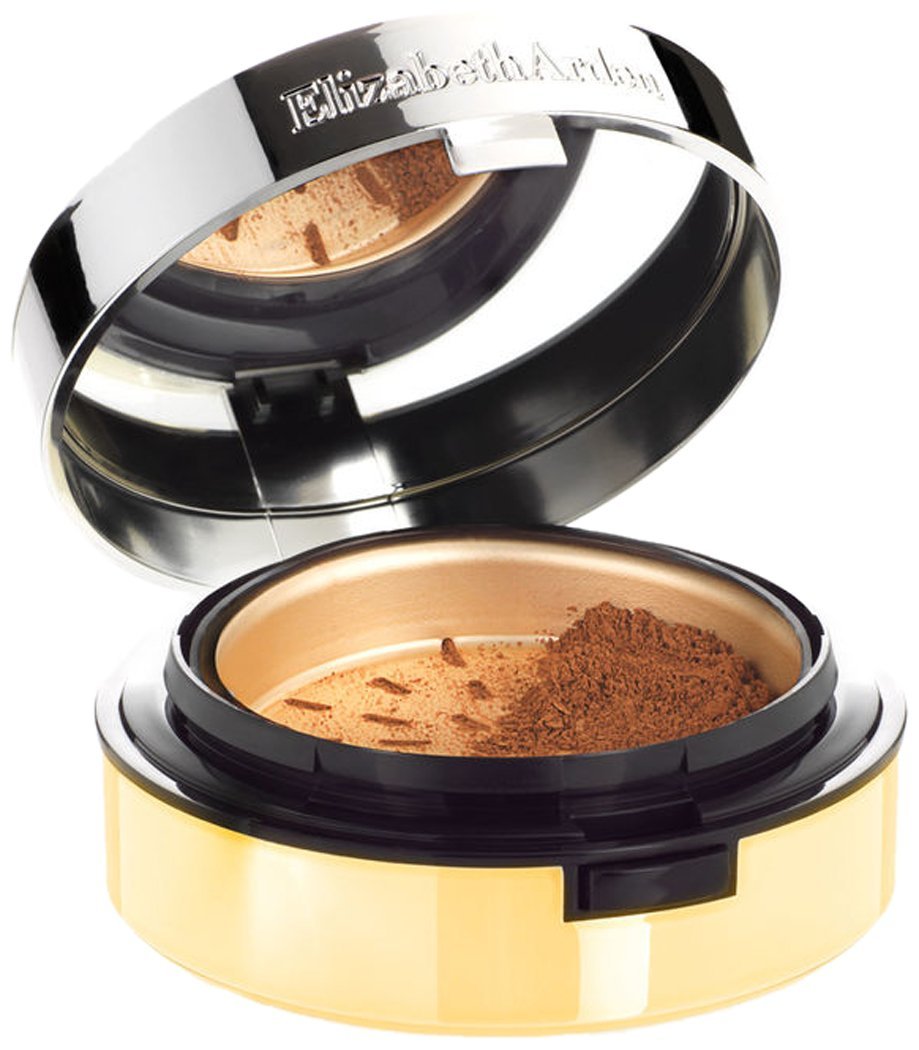 Review: Elizabeth Arden Mineral Foundation is based on fresh ground technology that delivers a virtually weightless microlight powder to get a fresh layer of ultra blendable and buildable makeup coverage from sheer to full. The powdered product is extremely easy to apply as a perfect daily wear foundation. You can achieve natural skin brightening look with this non-hydrating application that is comfortable to wear every time. The product is worth money and lasts long without any wastage.
Rating: 5/5
*Price: 3550 INR
Pros
Cons
 

Blends onto skin smoothly.
Lightweight formula.
Contains SPF20.
Does not appear cakey.

 
16. MAC Mineralize Moisture SPF 15 Foundation
Review: MAC Mineralize Moisture is a combination of powders that work well on dry or acne-prone skin. The product creates an optical blurring effect that virtually reduces imperfections and fine lines, adding to the seamlessly blendable product even outs the skin tone. You can use sponge or brush to smear the powder to get sheer to medium buildable coverage that makes skin appear refined and revitalized.
Rating: 4.9/5
*Price: 700 INR
Pros
Cons
 

Affordable.
Contains SPF15.
Hydrates and replenishes the skin.
Give light-reflecting satin finish.
Medium to full coverage.

 

Not suitable for humid days.
17.  No7 Mineral Perfection Powder Foundation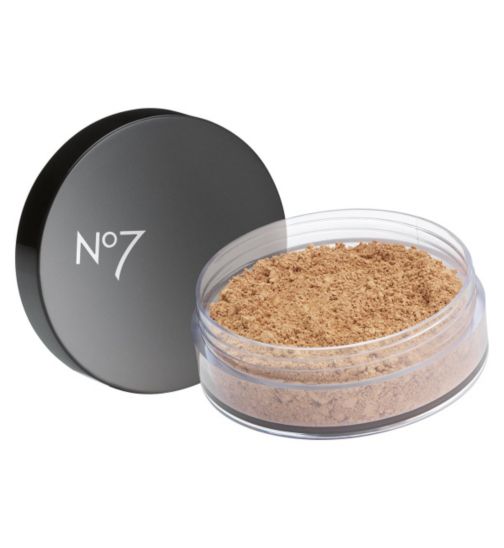 Review: This Mineral Perfection Powder Foundation is lighter than the traditional makeup you can comfortably carry it for long hours. This product helps you to achieve a luminous look while covering blemishes and imperfections. This blend is ideal for problematic skin or sensitive skin. It coalesces with highest quality natural minerals to give good even coverage and leave your skin looking soft & flawless.
Rating: 4.9/5
*Price: 5724 INR
Pros
Cons
 

Gives luminous radiance.
Dimnish dark spots.
Effect lasts upto 8 hours.
Infused with minerals.
Lightweight formula.

 
Tips To Choose Mineral Foundation:
Check the list of ingredients imbued in the product formulation before purchasing it, don't select the one you are allergic with.
Pick the mineral foundation with the finish you are looking for.
Test the shade on your jawline to get the perfect match or shade you want to buy.
Choose the SPF formula if you need your foundation should work as a sunscreen too.
To get more coverage on your face buff the mineral powder foundation with kabuki brush as it is short and dense, and would give you desired coverage.
If you are going to apply mineral foundation to get flawless look prep your skin for that.
Using foundation on daily basis is not a good idea though you want to then choose the one free of preservatives and chemicals.
If your skin is sensitive or suffers from acne, eczema, or rosacea choose the product accordingly.
Select and dab the formula where you needed and blend it outwards for a natural finish. You love your look and would feel the queen of your special occasions. Don't forget to share your reviews about the mineral foundation you love to wear!