You can't imagine your life without an eye. So eyes play a major role in our life to see this beautiful world. A person who treats the eyes problem called as Ophthalmologist. Here is Best Eye Care Centres And Hospitals In India.
There are many problems which interfere with our day to day life like cataract, glaucoma, dry eyes, retinal disorders, eyelid problems, temporal problems, tearing, conjunctivitis and low vision. These problems can occur in different age groups which need immediate attention to avoid complications. So, that you can avoid the problem of the blindness.
There are many eye care hospitals in India which provide the best care and treatment for your eye. They also provide the free services to poor and top-class facilities to patient care with quality policy. Now here we are listing the best most popular and top quality assured hospitals in India so read on the best eye care hospitals in India.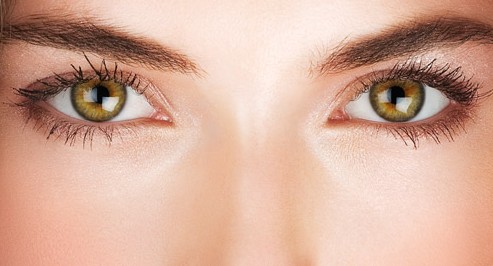 List of Top 10 Eye Hospitals In India
In this article, we will provide you the information about the best hospital for eye care in India in respect of the services and areas and phone number. You can maintain your eye by just doing simple things like good diet, quit smoking, using eye safety glass and many more. Here is a list of the best Hospital for the eye in India.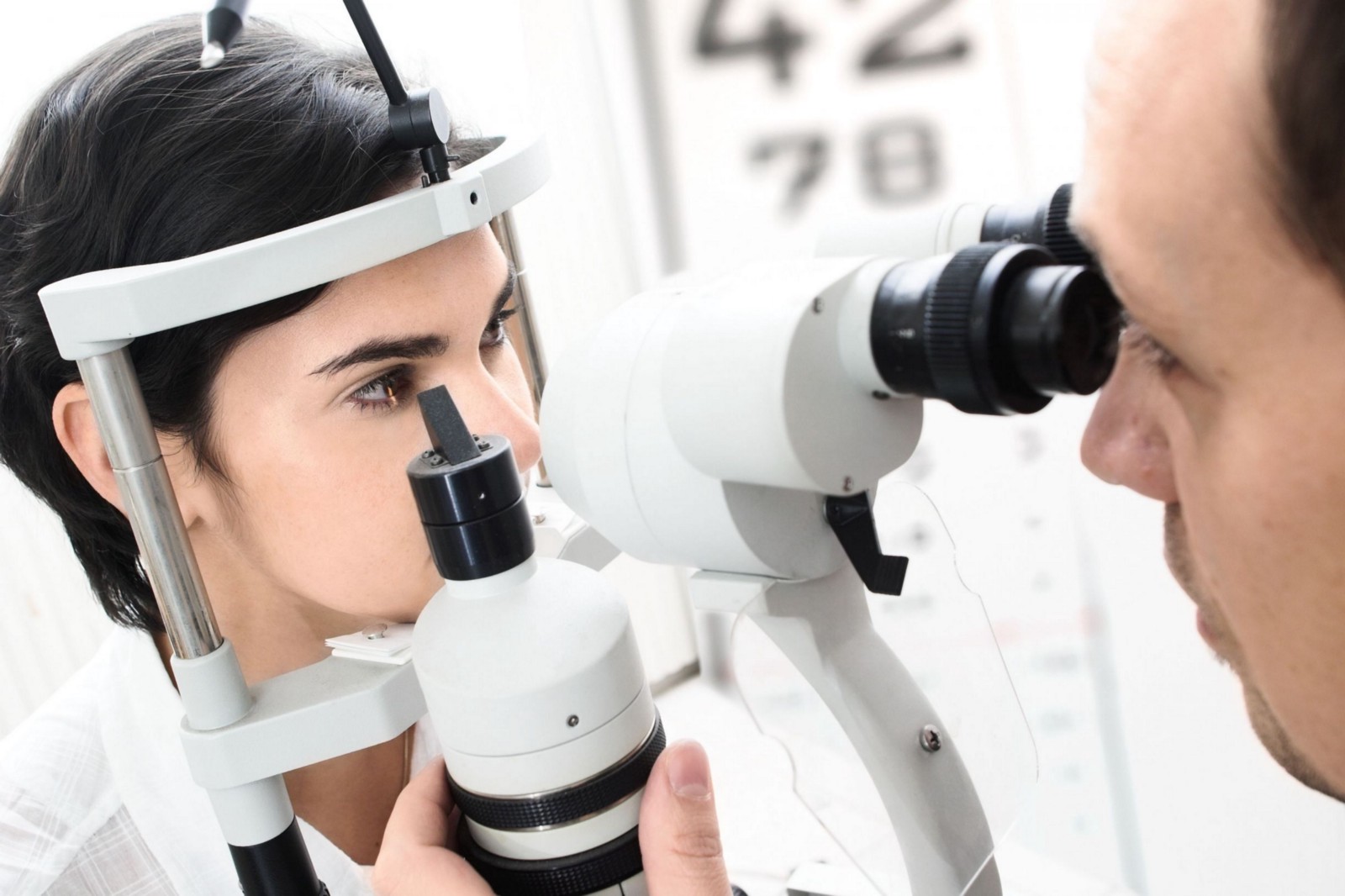 1. Dr. R.P. Centre For Ophthalmic Sciences A.I.I.M.S- New Delhi
Dr. Rajendra Prasad Center for Ophthalmic Sciences was established on the 10th of March 1967. It is located at the AIIMS, New Delhi. Dr. R.P center has 6 units of experts doctors and staff members. There are para-clinical departments like ocular anesthesia, ocular biochemistry, ocular pathology, ocular microbiology, ocular pharmacology and ocular radiology. This center also provides human resources for medical education and research to find the solution to eye health problems. RP center also has glaucoma screening cell, eye collection, and eye bank.
Areas Of Services And Treatments
Dept. of Medical Ophthalmology Retina and Uvea Unit
Dept. of Vitreo Retinal diseases and Trauma Unit
Dept. of Cornea and Refractive Surgery Unit
Dept. of Cornea, Ocular Surface Disorders, and Glaucoma Unit
Dept. of Pediatric Ophthalmology and Ocular Pastry Unit
Dept. of Squint, Neuro-Ophthalmology, and Glaucoma Unit
Anesthesia and Radiology
Dept.of Community Ophthalmology
Dept. of Ocular Biochemistry and Ocular Microbiology
Dept. of Ocular Pathology and Dept. of Ocular Pharmacy and Toxicology
Cornea lab, Glaucoma Lab, Retina lab, Ultrasound lab, Investigative Lab
Fa Lab, Lasik Lab, Laser Lab, Electrophysiology, Squint, and Orthoptic lab
Address
AIIMS Campus, Ansari Nagar
Sri Aurobindo Marg
New Delhi, DL 110029
Phone Number: 011-6589695,011-26593101
Fax No.:011-26588919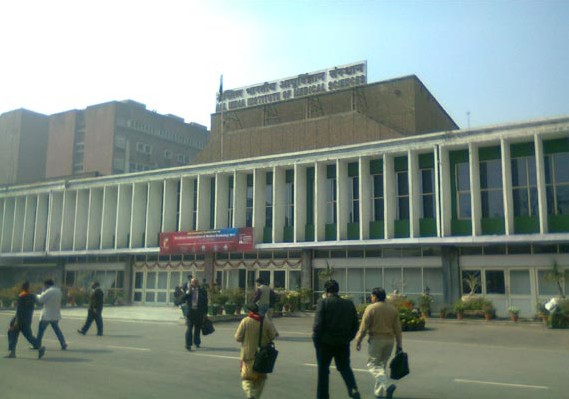 2. L.V. Prasad Eye Hospital-Hyderabad
LV Prasad Eye Institute (LVPEI) established in 1987 with three cores values Equity, Efficiency, and Excellence. This institute offers fellowships in subspecialties for ophthalmologists with post graduate. L.V Prasad eye hospital in Hyderabad provides eye health facilities with eye care and treatment. This is a WHO collaborating center works for the prevention of the Blindness. This hospital also offers services in the villages through primary and secondary eye care training through experts.
Areas Of Services And Treatments
Cornea and Anterior Segment
LASIK and Refractive Laser Surgery
Cataract Surgeries
Uveitis treatment
Glaucoma procedures
Retina Services
Ophthalmic Plastic Surgery, Orbit, and Ocular Oncology
Strabismus and Neuro-Ophthalmology
Contact lens
Aesthetic Facial Plastic Surgery, Cosmetic Dermatology
Address
Kallam Anji Reddy Campus,
LV Prasad Marg, Banjara Hills,
Hyderabad 500034
Phone no.: 040 3061 2345
Fax No: 040 2354 8271

3.  Sankar Netralaya – Chennai
Sankar Netralaya eye hospital is in Chennai works with the policy to meet the patient requirements by offering expert. It was founded by Shri Jayendra Saraswathi in 1976. This hospital is also called as Temple of an eye. It is the first hospital for the implemented electronic medical record. This hospital has many experts with them for eye care. Sankar Netralaya supports education and training also.
Areas Of Services And Treatments
Vision testing, Refraction, Amsler grid testing
Dilation, Slit Lamp examination, Tonometry
Schiotz Tonometry, Applanation tonometry
Gonioscopy, Ophthalmoscopy
Tests for patients undergoing cataract surgery
Potential acuity meter testing
Glare testing, DBR, the special test for the corneal disease
Special test for Glaucoma
Optic disc photography
Ultrasound biomicroscopy
Hess and diplopia charting .contrast sensitivity testing
Color vision testing visually evoked potential
CT scan, MRI scanning
Special test for retinal disease and uveitis, fundus photography
Fundus Fluorescein angiography, Indocyanine angiography
Special test for squint and related disorders
Address
Sankara Netralaya
No.18, College Road
Nungambakkam, Chennai-600 006, Tamil Nadu, India
Ph No.:91 44 28271616
Fax no:91 44 28254180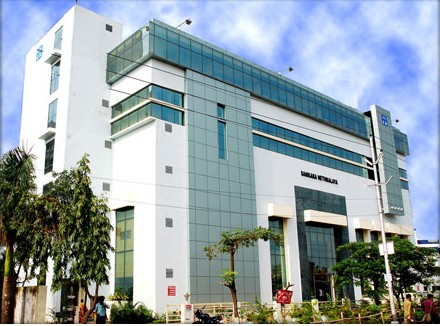 4. Aravind Eye Hospital-Madurai
Aravind Eye Hospital was founded by Dr. Govindappa Venkataswamy in 1976. The main aim of this hospital is cataract-related blindness. It has many branches in all over India. It was also awarded by FICCI for the best eye hospital in India.
Areas Of Services And Treatments
Retina and Vitreous clinic
Cataract surgery
Neuro-Ophthalmology
Children eye care
Orbit, Oculoplasty, and Ocular Oncology
Glaucoma
Uvea and cornea center
Low Vision and Visual Rehabilitation
Address
Anna Nagar,
Madurai 625 020,
Tamil Nadu, India
Phone No: 0452 435 6100
Fax No: 0452 253 0984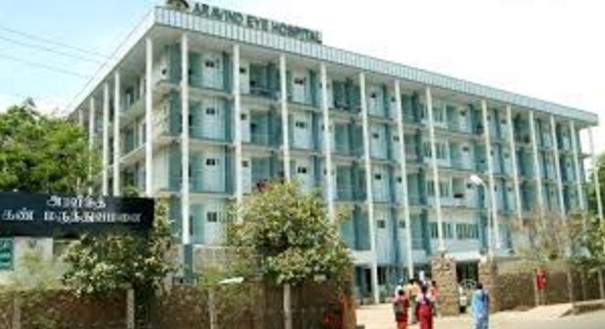 5. H.V. Desai Eye Hospital, Hadapsar-Pune
HV Desai Eye Hospital in Pune was established in 2000. It has a capacity of 200 beds and carrying out various activities for the prevention of the blindness. This hospital has various support from INGO'S like CBM, ORBIS, Sight Savers International, Rotary International, Fred Hollows Foundation, and Lions club.This hospital also offers postgraduate and paramedical training.
Areas Of Services And Treatments
Treatment for Cataract
Glaucoma care
low vision prevention and treatment
Surgical and medical Retina treatment
Contact lens
Occuloplasty
Pediatric and squint correction
Eye bank and Eye donation
Cornea related problems
Address
PBMA's H.V.desai Eye Hospital
93, Tarwadevasti, Mohammadwadi,
Hadapsar, Pune MH411060 India
Phone NO:91 20 26970144

6. Shroff Eye Hospital-New Delhi
Shroff Eye Hospital in New Delhi is only NABH Accreditation to offer quality care. It is the best eye and ENT hospital in north India. It is established in 1914. This hospital offers various medical and allied services, training and volunteering, community work and projects facilities etc.
Areas Of Service And Treatments
Macular Degeneration and Retinal detachment treatment
Glaucoma and diabetic retinopathy treatment
Corneal disorder
Implantable contact lens services
LASIK services
Cataract and IOL treatment
Comprehensive eye check up
Low vision aids and contact lens services
Neuro-ophthalmology and orbit and oculoplastic
Squint and orthoptics treatment
Address
5027, Kedarnath Road,
Daryaganj, New Delhi-110002
Phone no:011 4352 4444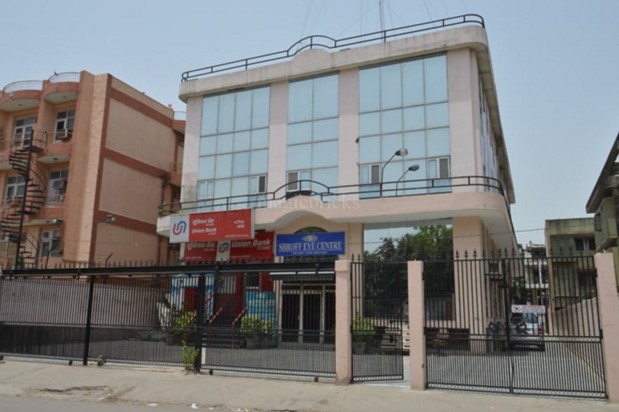 7. Centre For Sight, New Delhi
This center will work on the motto 'every eye deserves the best'It is established in 1996 as a Unit Of New Delhi Centre For Sight Pvt limited. It is located in Safdarjung Enclave Delhi. They have 13 centers in some of the major cities in the country. This center provides good information about all major procedures and treatment options available to the patient. It helps in prevention of many eye problems and low-risk rates.
Areas Of Services And Treatments
Aesthetics and oncology
Oculoplasty facilities
Squint correction treatments
Pediatric Ophthalmology
Retina and Uveitis services
Neuro-ophthalmology
Glaucoma
cornea services
refractive surgery
cataract services
contact lens and low vision aids
Optical outlets and pharmacy.
Address
Centre For Sight
B5/24, medicalopposite deer park,
Safdarjung Enclave,
Delhi-110029
Phone No: 91 9650080858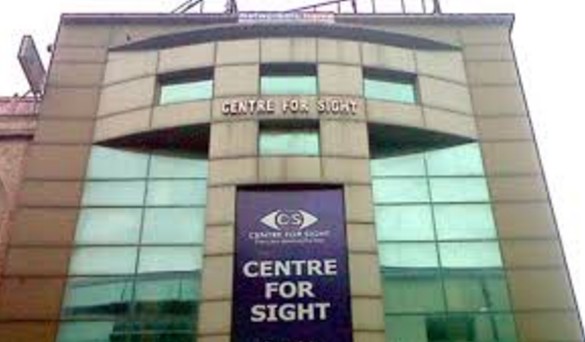 8. Amrita Institute Of Medical Sciences-Kerala
Amrita InstitMedicalsciences have the most equipped department of ophthalmology and vitreoretinal surgery department.They offer NABL accredited clinical Lab. They also offer No injection sutureless retinal surgery, diabetic retinopathy, and vascular blocks.
Areas Of Services And Treatments
Vitreoretinal surgery
complete retinal imaging and evaluation facility
laser therapy and indirect ophthalmoscopy
Contact and noncontact stereo biomicroscopy
Digital fundus camera and imaging
Fundus Fluorescein angiography
Ultrasound biomicroscopy and ultrasonography
Optical coherence tomographyShort wavelength automated perimeter
laser indirect ophthalmoscopy
macular hole surgery and epiretinal membrane peeling
Humphrey visual field examination
Green laser photocoagulation
Visual evoked potentials
Retained intraocular foreign body removal and subretinal bleed removal
Silicone oil removal and submacular surgery
Address
Amrita Institute of Medical Sciences and Research center
AIMS Ponekkara, P.O Kochi, Kerala 682 041 India
Phone No: 0091 484 280 1234, 285 1234, 400 1234
Fax No: 0091 484 280 2020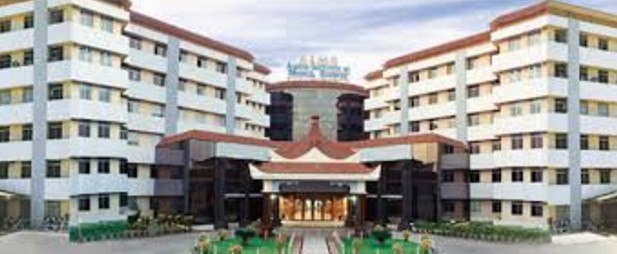 9. Narayana Nethralaya Eye Hospital- Bangalore
Narayan Netralaya Eye hospital was established in 1982 and founded by Dr. K.Bhujang Shetty at Bangalore. It is one of the best eye hospitals in Bangalore. This hospital provides the best treatment in pioneer contemporary eye care. it has a top-class expertise for an eye.
Areas Of Service And Treatments
Corneal transplant
Intacs for keratoconus
contact lens
Refractive errors
Ocular Aesthetics
Ocular surgery
Lasik
Cornea and refractive surgery
Cataract and refractive surgery
Neuro-ophthalmology and electrophysiology
Pediatric retina
Orbit surgery and oculoplasty
Vision Rehabilitation
Glaucoma
Ocular trauma
Collagen cross-linking
Address
Narayana Netralaya, Bangalore
#121/C Chord Road,
1st 'R' Block, Rajaji Nagar,
Bangalore- 560 010 India
Phone No: 91 80 66121300 1305
Fax No: 91 80 23377329

10. Rotary Eye Hospital- Navsari
Rotary eye hospital established in 1977 in Navsari. This is the one of the nonprofit eye hospital work for providing world-class eye care to the needy patients. Smt. Lilavati Mohanlal Shah eye hospital founded the Rotary eye hospital. This hospital offers treatment with high technology for damaged retina for diabetic and high blood pressure patients.
Areas Of Services And Treatments
Argan laser for surgery of the damaged retina
Yag Laser for Glaucoma and PCO
Phacoemulsification
Computerized Auto perimeter
Vitrectomy
B-scan
Fundus camera
Sonography
Eye bank
Yag Laser for Glaucoma and PCO
Phacoemulsification
Computerized Auto perimeter
Vitrectomy
B-scan
Fundus camera
Sonography
Eye bank
Excimer laser machine
Address
Opposite Fire Station,
Dudhia Talao, Navsari HO
Navsari-396445
Phone No:91 9375131031, 91 2637 258920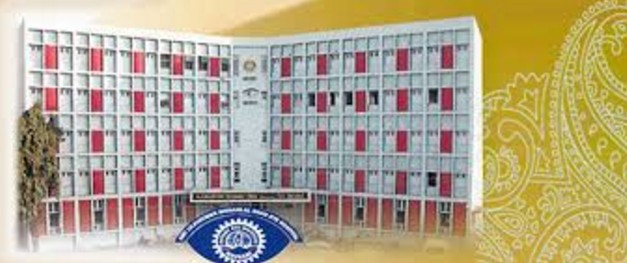 After reading this article you will come to know that which hospital near to you is best for your eye. How much they have the new technique for the treatment and proper care of the patients. Hope this List Of Best Eye Treatment Hospitals will be very useful for you.