As there are many women's have a man in her life but the one who is most special is sisters. As they know all the secret of you and hide them for parents. They are the crime partner of your life at every age. How much old she is, this relationship of brother sister always remains the same.
As here we are today suggesting the Best Gift Ideas For Sister On Her Birthday, we had tried our best to list here all the interesting gifts but as we don't knows the age of your sister. Therefore, here we have tried to put ideas for all age persons.
As finally the day has come and you are still getting confused that what to gift to your sister. Here we have also tried to put all the gift ideas together for both, brother to sister or sister to sister.
Top 13+ Awesome Birthday Gifts To Get Your Sister
As nowadays this relation has too much bonding that sisters itself demands for the gifts. So, you doesn't not need to think about gift. But if your sister is not demanding and you are searching perfect one for her then here we are with some interesting gift ideas for sister on her birthday. Before purchasing the gifts you have to know some facts about her that what is her interest or hobbies. What kind of things she likes to wear. Also you have need to know that is she planning to purchase something for itself from long time, then this will be the best for her or if anything she has in her dreams to purchase. This will also be the perfect gift for sister on her birthday.
Here we are sharing some Top Best Gift Ideas For Sister On Her Birthday.
Personalized Gifts 

If you have a little time and you can put some efforts then this will surely your sister like the most. You can take printed T-shirts, Top or Key rings and many more options are available. And if she is a coffee lover then you can also gift them some quotes written coffee mug.
2. Wrist watch 
If she likes to wear wrist watch then she will like this the most. Yo can also take personalized watch for her. As this is the universal gift idea but some with some innovation will really works magically.
3. Music Player Or IPod 
If your sister likes to listen music then you can gift a good music player or Pod to her.
4. Greeting Card For Sister 
If the day has come and still you are busy then to gift a greeting card will be the best suitable idea. Just took a beautiful card for sister and write some emotional message on it.
5. Basket Full Of Gifts 
If you are also getting confused like me to get your sister birthday present for her. Many companies are nowadays making a basket full of different kinds of useful gifts. Either you can purchase this one or you can also make a basket that is full of the things your sister needed or loves and wrap them beautifully. This will be the amazing sister birthday gift ideas.
You can also check out many more such kind of amazing birthday gift ideas for your sister on birthdayinspire.com.
6. Books 
If you are searching birthday gifts for sister then books will be the nice idea, if you have seen your sister reading any book out of her course work. You can take idea of her interest of book which kind of she likes by analyzing her library or from her friends or teachers.
7. Kitchen Gadgets 
If your sister is older than you and getting confused what should i get my sister for her birthday. Then you can take any kitchen gadget for her if she likes to cook food then she will really like this. You can opt coffee maker, air fryer, microwave or anything else what she needed.
8. Make Up Accessories 
If you are searching what to get my sister for her birthday then you can also choose this one as option. Girls are always need these kinds of things and also there are many options for make up accessories. To check her brand you can check her makeup kit and check what she needed or don't have in her makeup kit. You can also opt for jewelry box too.
 9. Handbags 
This will be the best birthday gifts for sister. If your sister is collage going or student then she will really like this. And if your sister is younger one then you can also give her a clutch purse. You can many options as there are many wide range of bags are available for girls in market. You can also purchase online also. You can also gift her beautiful stylish designer wallet or sling bag also.
10. Photos Collages As Memories

 
If you are thinking what should i get my sister for her birthday then picture collage will be the memorable gift for her. You can add pics of her old memories. You can also prepare a poster of her picture, which one she likes the most and to show her how much you love and care for her, you can add quotes on them.
11. Her Favorite Clothes 
Girls are always fond of clothes. If your sister birthday is coming soon and you are searching what to get your sister for her birthday then you can gift her favorite clothes. She will like it the most. Now days personalized T-shirts are also in trends. You can add some quotes on them otherwise there are also many variety of clothes are available in market.
12. Barbie's Collection 
This is for the younger sister birthday gifts. If she is very little. Girls always have the craze for barbies and dolls. She really likes them the most. Some time smaller things give a lots of happiness, when you will gift this to your younger sister then she will be very happy and dance. This will be really amazing memory for you.
13. Theme Birthday Party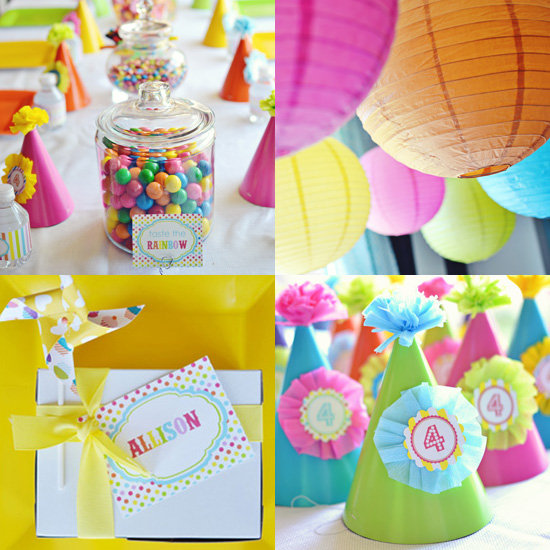 You can plan a surprise theme birthday party to birthday gift for sister. If she likes any tv serial or any different theme then don't miss the opportunity. Lets make every things in that theme either cake or decorations. Also invite friends or family with the same dress code. Surely your sister will like it the most.
Hopefully these sister birthday gift ideas will be useful for you. Hope you will select one of them best gift for your sister. Also wish your sister from our site too. Thanks for visit, please don't forget to share the experience with us how you celebrate your sister birthday.