Micromax Free PC Suite Download For Window
Micromax PC Suite is the basic thing to connect your mobile to the PC or Laptop . To manage your files on the mobile , you need to have a working and efficient tool on your PC which can help you in managing and transferring files and contacts . You can Download Micromax PC Suite Free from here .
Also Check :
Micromax keeps on releasing new phone models on a regular basis , and for each phone they have provided with a different tool to access mobile from the PC . Its the 2nd largest mobile seller in the country and have two categories in the market , one is simple Multimedia phone and other is Smart phone , you can have links and procedure to Download Micromax PC Suite according to the models .
DOWNLOAD MICROMAX PC SUITE SOFTWARE FREE
By Downloading Micromax PC suite , you can easily connect your mobile with your PC and you can manage your mobile completely with your PC and transfer files , contacts , send messages , play music and what not . With the help of these drivers you can also connect your mobile to PC via wifi .
DOWNLOAD MICROMAX PC SUITE FOR SMARTPHONE
Micromax only provides drivers for their PC Connectivity , there is no such PC Suite for Micromax . But there are many alternatives on the ANDROID PLAY STORE such as Airdroid which can be used as PC suite to access your mobile with your PC .
Micromax USB Drivers Download
You can connect your mobile with PC with the help of Micromax divers . The drivers of different models are available are available on the official website of Micromax with the specific Model Number .
You can visit micromaxinfo.com and select your model from the drop down list and download the driver as per the model requirement and you'll be able to connect your phone with PC easily .
How to use Micromax PC Suite
Go to http://www.micromaxinfo.com/downloads.aspx.
Select your Phone model from drop down menu.
Download all Drivers and User manual for your phone.
Extract the folder and install the Driver in your PC.
Connect your phone to PC Via USB, and in phone settings menu select Tethering and Portable Hotspot and then activate USB tethering.
Run the driver, now you can access your phone data from your PC.
After Downloading PC Suite Micromax Mobile , You can easily transfer files, manage media and contacts and also connect to Internet via phone.
How to Connect Micromax Phone to PC Via Wireless Mode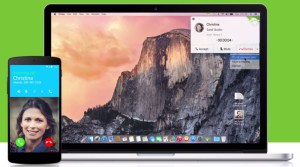 First Install the Airdroid App on your Micromax mobile .
Now just turn on your phone Wifi Hotspot, turn off your mobile data.
Connect your laptop with this Wifi hotspot.
Now run any browser in your PC (preferably chrome). Now enter this URL into your browser.
Now it will ask you to verify connection, just tab the Accept button in phone.
Now your Micromax Phone is connected to your PC without any tool. You can now transfer files, manage contacts and messages and lot of things.
Now you can download the PC suite and drivers easily and enjoy accessing your phone from the PC or Laptop.