Everyone loves to have beautiful hands but it is difficult to have it because of the excessive work pressure at home. Hands come in the contact of the dust, dirt and several chemicals. Here is method How To Do Manicure At Home.
So, it is important to exfoliate them and moisturize daily. Manicure is the process through which you can keep your hands clean and brighten and gave you a beautiful look. Clearing the dead skin cells and give a gorgeous look to your skin and nails of your skin. It becomes a necessity for ladies to keep their nail in good shape. By the application of the cream at night will help in keeping your hands good and smooth. But with the use of the scrub, it will be easy to clear the dirt and dust from hands and around the nails.
So spending tons in the process of the manicure. The parlor with professionals may charge you a high amount. So spending tons in the process of the manicure. Here, you can learn Step By Step Manicure At Home, How To Do Manicure At Home Naturally and much more.
Easy And Simple Steps To Manicure At Home
You can perform manicure at home with home ingredients without much expenditure. Regular manicure helps to improve blood circulation, removes dead skin and relaxes your body and mind. Here you can check Natural Homemade Manicure Steps.
Materials You Will Need To Do Manicure
Nail Polish
Nail Remover
Cotton Balls
Nail Clippers
Tub
Face Wash
Toothbrush or Nail Brush
Moisturizer
Nail File
Cuticle pusher
Scrubber
Cuticle Remover
Warm Water
Steps For Manicure
Here now you will read in this article about the easy steps so that you can perform manicure at home. The parlor with professionals may charge you a high amount of cleaning your hand and nails, but you can easily carry manicure with the help of the homemade ingredients.
1. Remove Nail Polish
Clean your hand with hand wash and remove the old nail polish from your nails. You can use readymade nail paint remover or homemade nail paint remover also.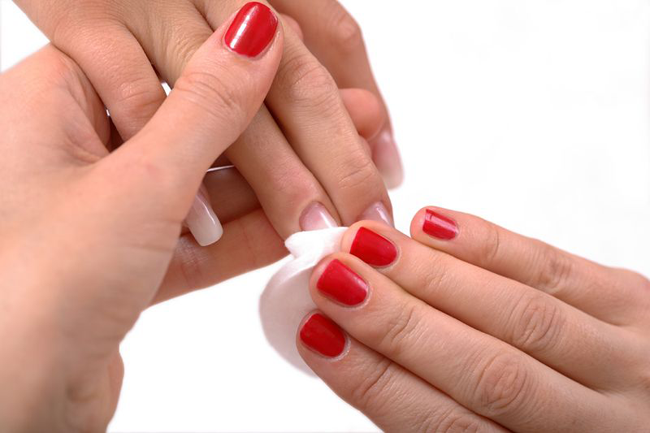 2. Shape Your Nail
After removing the nail polish, you need to clip your nails. Take a tub with a fill of warm water and then your hands in it. After few minutes, it is easy for you to clip your nail this will prevent breakage. After cutting your nails, you need to use a nail file to give the desired shape to your nail. But make sure corners of your nail must be filed in a rounded shape. Always use nail file which is crystal, or a lightly coarse emery board is good. After it uses a buffer to smoothen the sides and top of the nails so that you can get the even surface of the nail.
3. Soak And Scrub
Now you have to soak your nail in warm water. Put warm water in the tub add shampoo in it or some face wash and soak your hands in the solution for at least 3 minutes. Over soaking may damage the nails and cuticles.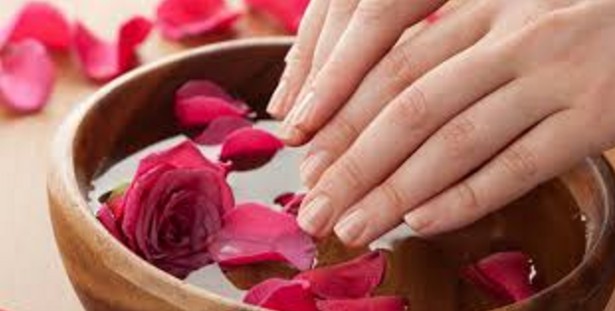 Now it is the time for the scrubbing your hands with the scrubber after soaking. You can use a brush for the cleaning of the nails. Scrubbing will remove the dead skin. Wash your hand with the clean water and dry them with the towel.
4. Clean And Trim Cuticles
With the use of the cuticles pusher, you can push the cuticles. But make sure you don't push them too far so it will be difficult for you to trim and hamper the growth of the nail. With the help of the nippers, you can nip off the edges and don't pull, lift, cut, force or tear the cuticles.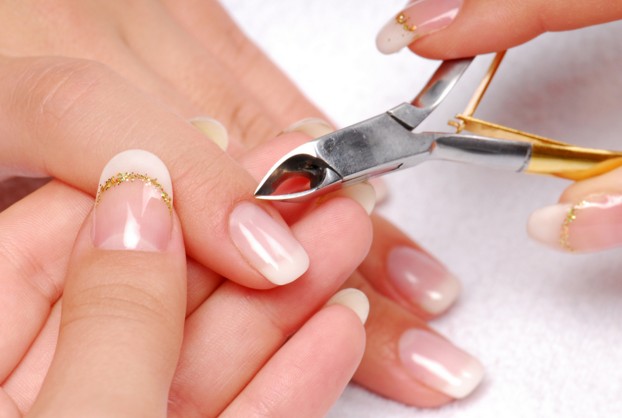 By the time you remove cuticles don't forget to remove the hangnails from the sides of your nails.
5. Apply Moisturizer
Now your hands are clean and clear; you may feel soft and supple hands, use creamy moisturizer on your hands and massage gently into your cuticles also. You can also use any oil like olive oil or almond oil to moist your hands.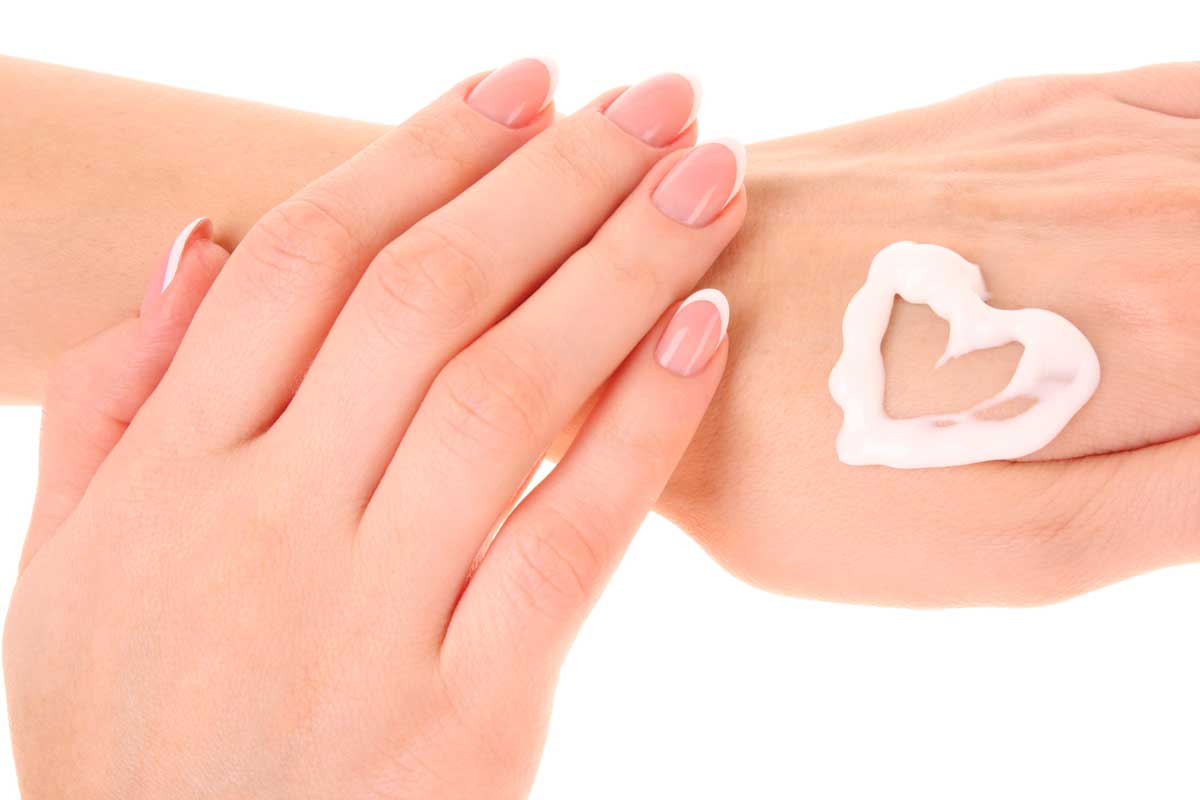 6. Apply Nail Polish
If you have moisturizer on your nails, then remove it and then apply your favorite nail enamel on your nail. Firstly apply a base coat of the nail polish on nails and then apply another coat. If you are interested in applying any shine on your nail, then you can add. If you want your manicure for long lasting then always put a nail coat on your nails.
Home Made Manicure Scrubs
1. Sugar And Olive Oil Scrub
It is the simple scrub by mixing the sugar and olive oil. Apply this mixture on your hands and massage gently for 5 minutes in a circular motion and wash your hands with water and apply moisturizer.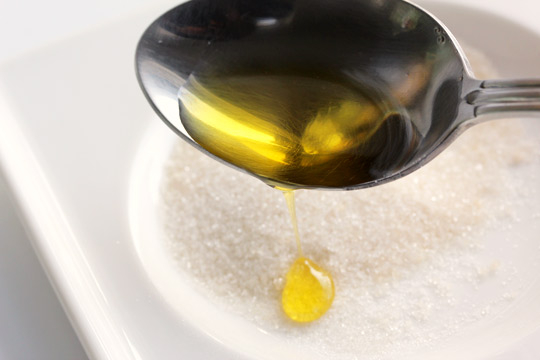 2. Honey, Brown Sugar And Vanilla Scrub
You can mix honey, brown sugar and vanilla to make a smooth paste. Now you can spread this mixture on your hands and massage gently. Remove the scrub the scrub and wash it with water. Apply moisturizer.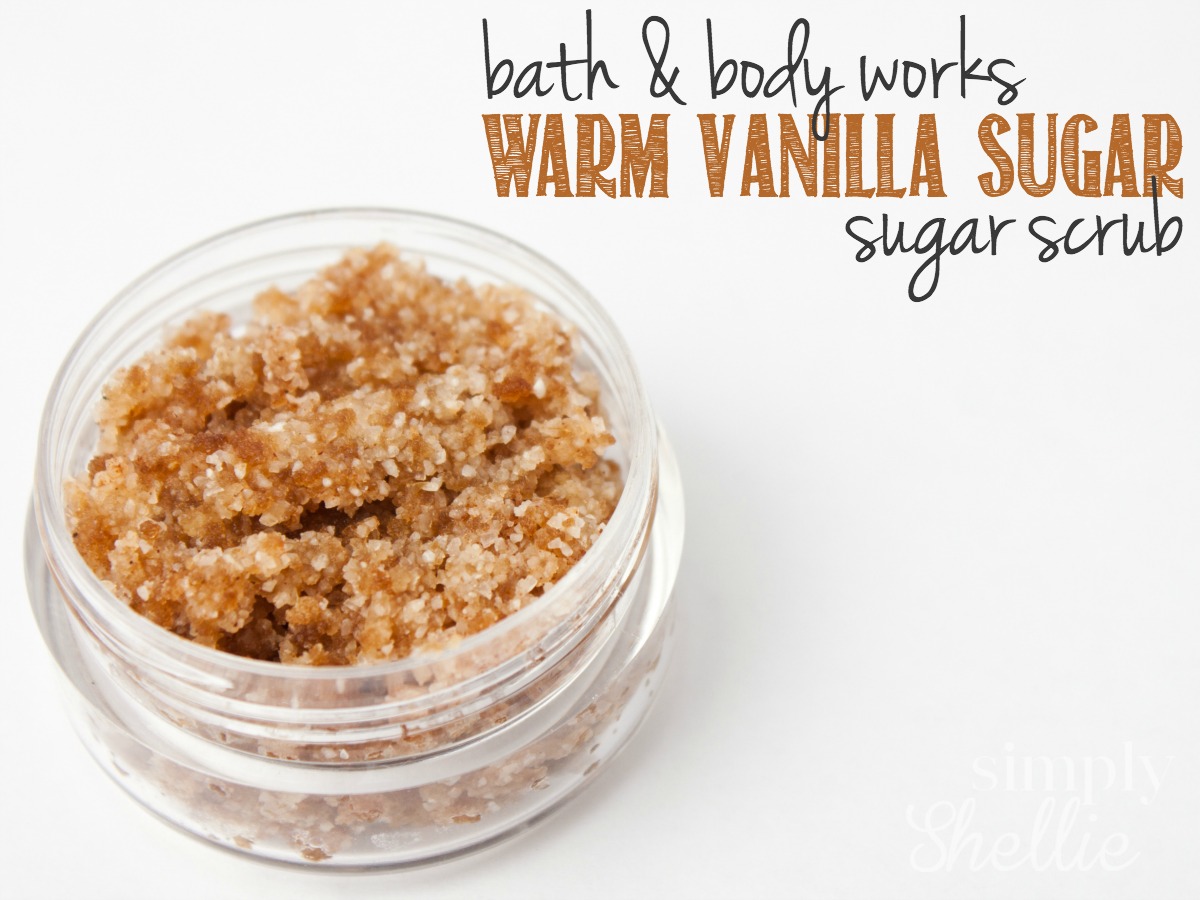 3. Lemon And Sugar scrub
The Combination of the lemon and sugar mixture will give you a clear skin. Gently massage your hands with this mixture and wash with water.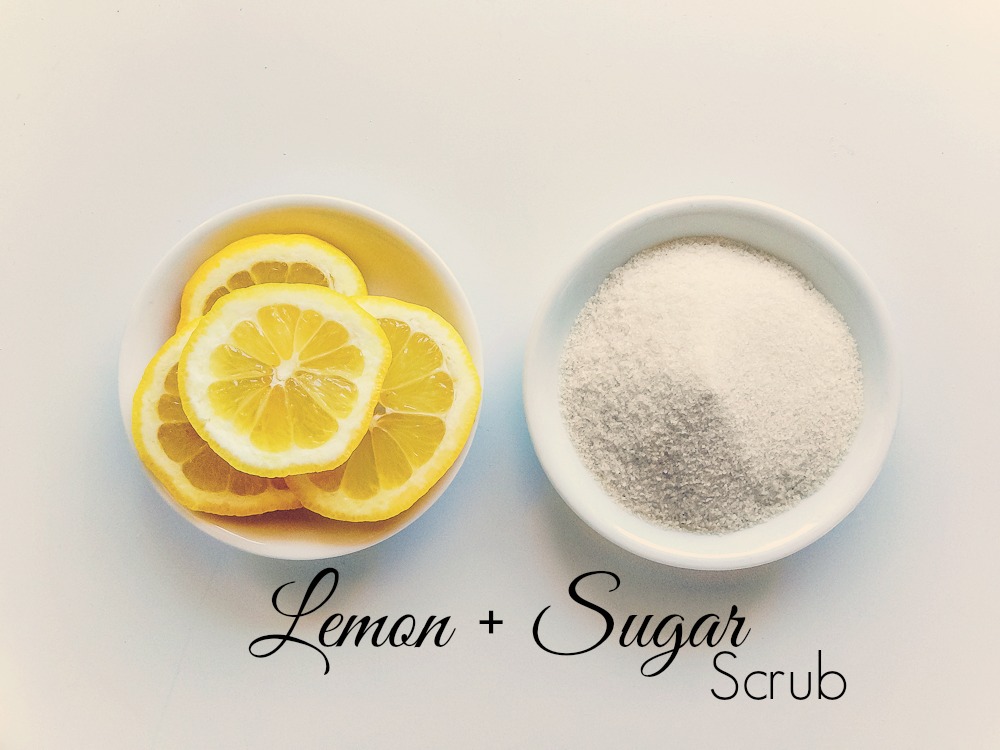 Manicure At Home With Home Ingredients
1. Butter Milk Manicure
Soak your hands in the warm water and then soak in the buttermilk. You can scrub your hands with the mild brush to remove the dead skin and then wash with clear water and then apply moisturizer or almond oil.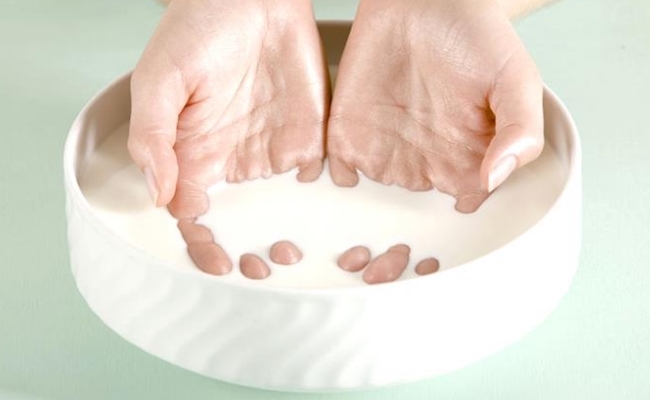 2. Sugar-Based Manicure
Soak your hands in warm water for few minutes and add a cup of milk in it. Take honey and rub in your hands and again soak your hands in the solution of warm water and milk. Scrub your hands with sugar for 15 minutes and then wash it with water after that apply oil or lotion.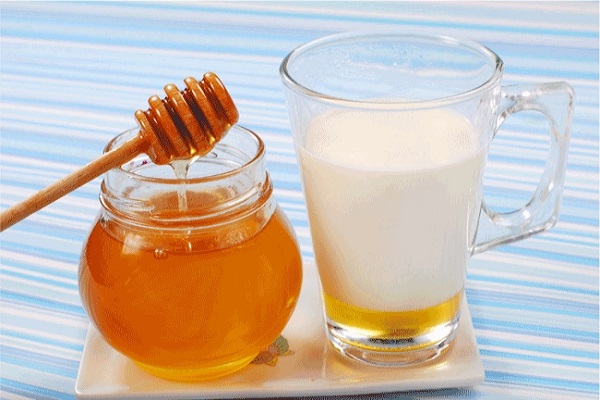 3. Fruit Smoothie Manicure
Blend banana, strawberries, yogurt and orange juice to make a smooth paste. Soak your hands in the warm water for about 10 minutes and then apply this paste on your hands. Let it be dry and then wipe the mixture with wet towels. Massage your hands with moisturizer.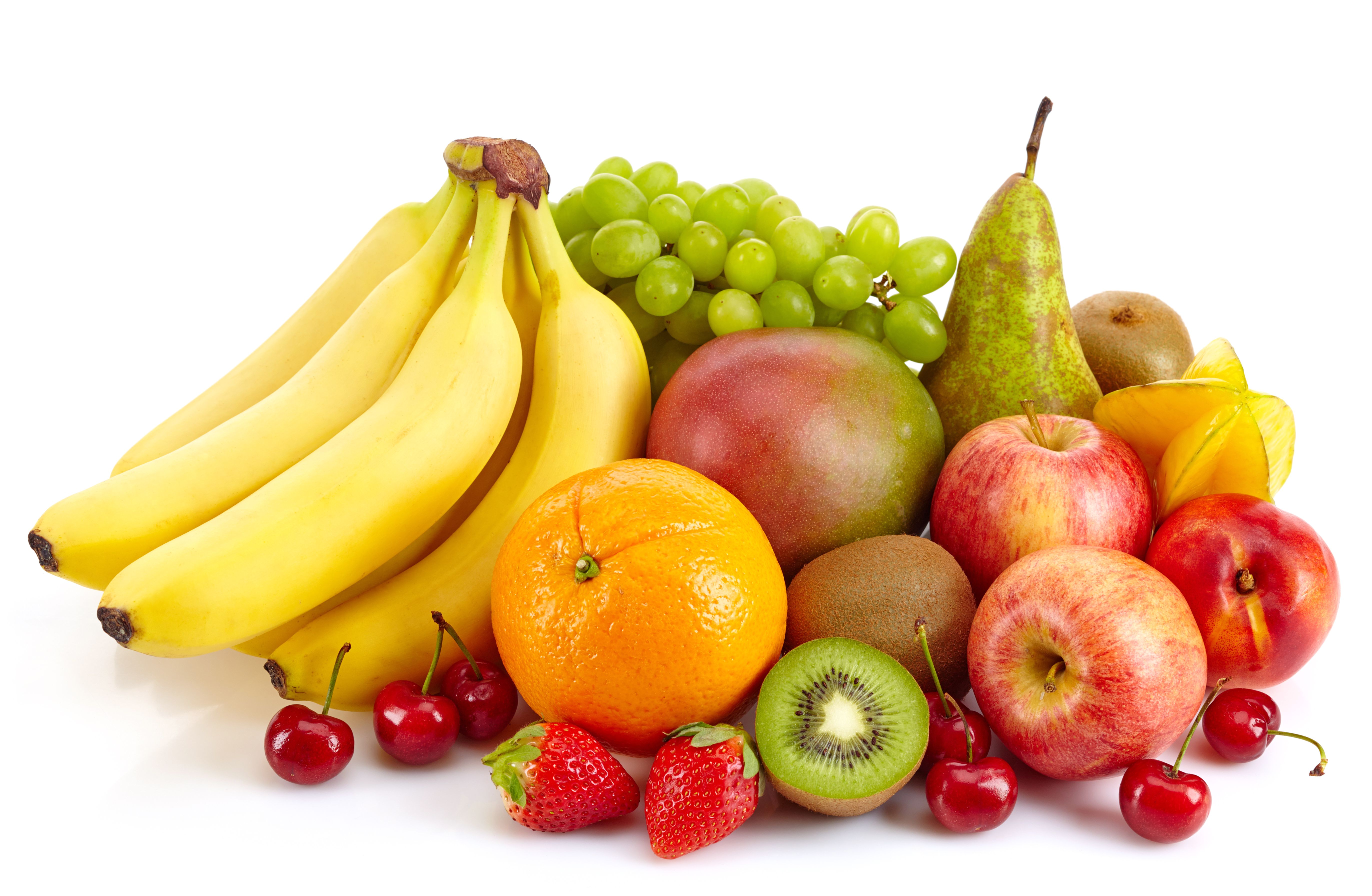 4. Honey Egg Softener
Add few drops of honey, one egg, glycerin and barley powder and make a smooth paste. Wash your hands and apply this mixture, let it be there for dry. Wash it with water.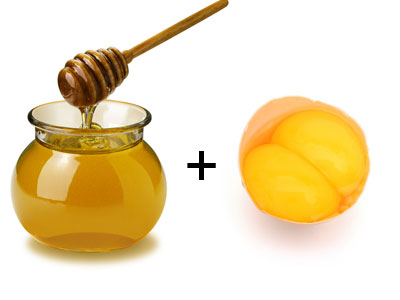 5. Turmeric And Chickpeas Flour Manicure
Make a smooth paste of besan, yogurt, turmeric powder and olive oil. Wash your hand and apply this mixture on your hands and rub it. Clean it with water and apply moisturizer.
6. Tomato Lemon Manicure
Mix tomato juice with lemon juice and massage your hands for 5 minutes with this mixture. Wash your hands and then apply lotion on hands.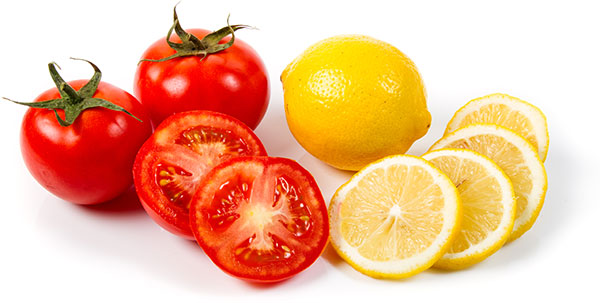 By the use of the home ingredients in the manicure, you can also get a smooth, shiny skin. Here, we have put the Best Tips To Manicure At Home. Hopefully, you will like this and share it with your friends also. For more updates stay connected with us!