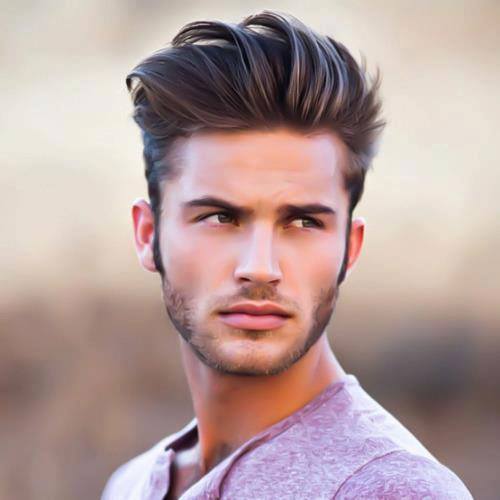 Just like clothes, hairstyles are equally important for every person to flaunt the good looks and fashion sense they have. Clothes provide a unique character and shape to your body. A face is the first thing that comes into view before anything else and you surely can't afford to make it look bad.
While women have a lot of ideas about their faces from makeup to hairstyles and haircuts, Men have a limited range of things they can do. The first and foremost is the haircut. Men love the stylish hair and we all are aware of it. Well, who doesn't? They often try to look their best by trying occasional hairstyles.
Before going to the barber, isn't it feasible to know what kind of haircut you want and what kind suit you? We all frankly hate it when the barber guy designs our hair into a catastrophe and all we can do is to titter and leave him cursing. Instead of that we can do a bit research about our face shape and know what kind of hairstyles suits you.
There are all sorts of magazines and websites informing you about hairstyles of men according to face shape, colour, looks and other things. An extra inch of hair, here and there could make a lot of difference, isn't it? So next time when you give the command to your barber for destroying your looks or making it the best, make sure it turns up to be the latter.
Hairstyles For Men According To Face Shape
To enhance the better-looking face and marvellous hairstyle, you must not forget to take a look at these types below before you set out for the voyage.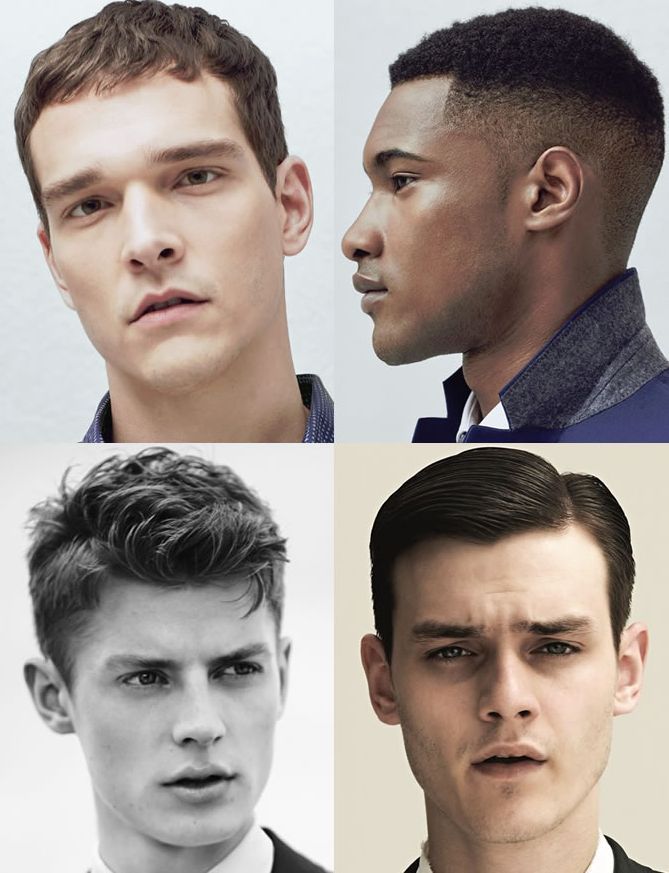 A square shape is generally considered a blessing to the masculine world with its arduous look and chiselled appearance. It is strongly characterized by a 50p-shaped jawline. Luckily not one but many hairstyles suit this shape from short to long. One thing to be kept in mind is the shorter the look of the hairstyle, more drafted is the appearance. The best hairstyle suiting this is a classic side-parted neat design with short layers. It gives a warm texture to your jawline making it look brazen but in a positive manner. This shape is a great foundation for many hairstyles but that doesn't mean it will perfectly commensurate any of it. Just the right amount of decency and elegance mixed with versatile work is what you need in this.
Rectangle face shape is the longest one. It is a blend of oval and square. It essentially requires a subtly tweaked hairstyle which ensures that the face does not appear to be longer than it is. A well-proportioned length that means not a very long and not a very short one is what you need for the rectangular face. You can try on and have a style that lets the hair fall on one side or the forehead making it look a bit shorter but better. Also, for some extra advice, never pair it with a beard, never! Just a trimmed one if you wish but never a long beard with this face shape. Try to keep haircut in this face cut.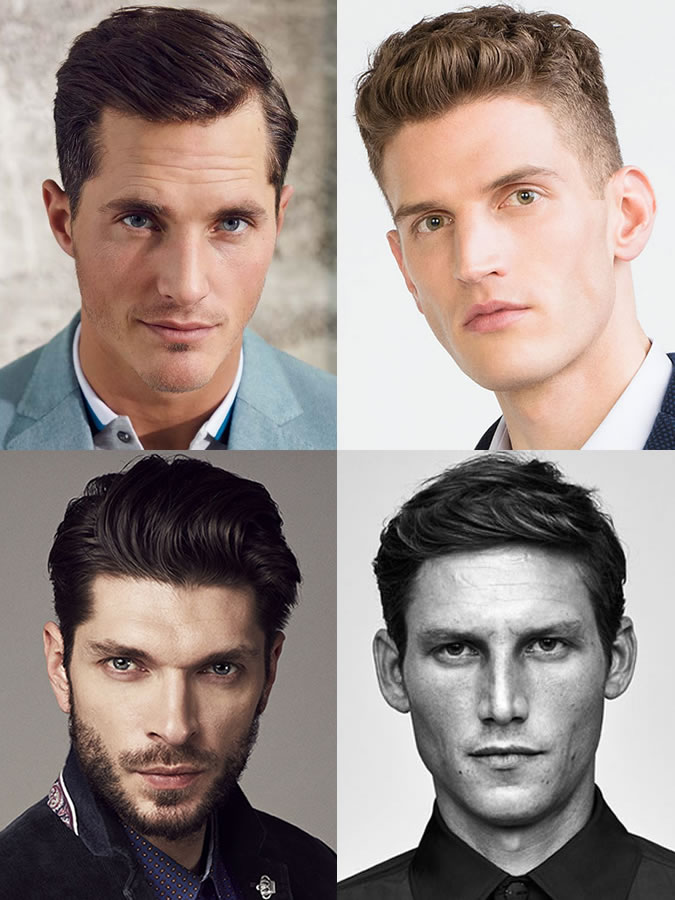 Oval is the ideal shape for women, but for men? Not sure as it's not the best one can get but certainly not the worst. It is a very good board for experimentation.
It is the most symmetrical and wells proportioned face cut doing justice to almost all kinds of haircuts in it. So you can pretty much ignore the first line and feel blessed with the shape that accommodates all kinds (almost all kinds) of hairstyles with the perfect blend. You are a free bird choosing any style you want without the bars of shape. Make sure that you wear your hair to make volume and angles on the top. The best style for this cut is a classic shortcut which is a bit shorter on the side, longer on the top and swiped up to one side. You can also try avoiding the fringe which may make your face look more round.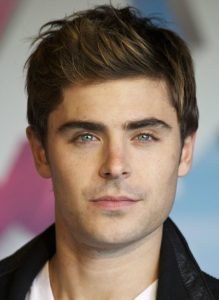 It is a cut with a rounded chin and no visible lines or angles. A round face is similar to as square one and you need to be a bit imaginative to make sure you have the best looks out there. Since these have no lines or angles, you need to create them with your hairstyle. A hairstyle which has height on the top without any fringes that takes the look to one or both sides with lesser or shorter hair on the sides may do well for you. A full square beard can also help you grab that angle and structure giving the appearance of a more masculine jaw.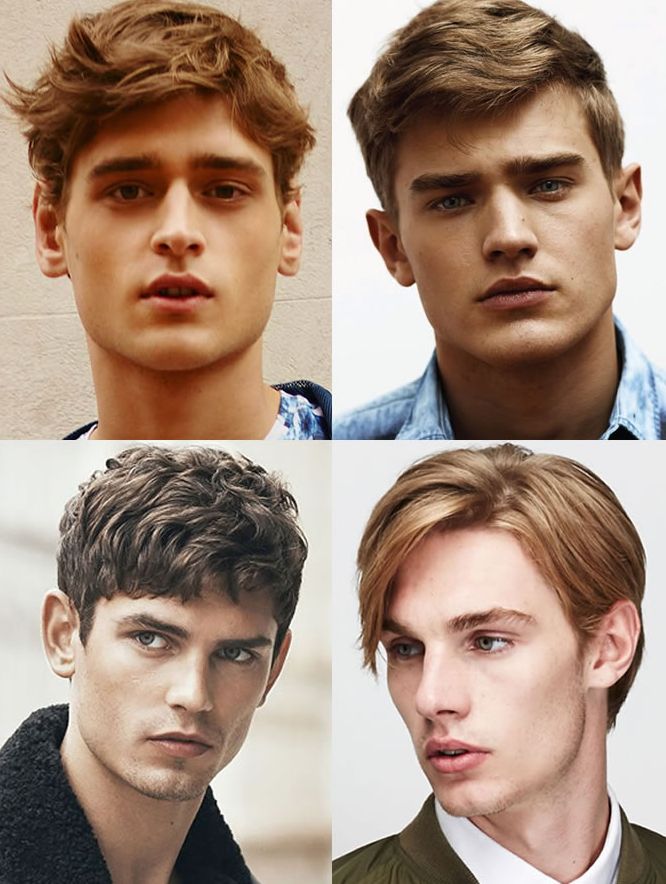 Diamond is not a very common face shape. It has some anecdotes carrying that can ensure that it can be named as a diamond one. There are some well-suited hairstyles for the diamond shape that give the justice to your face and make it look marvellous. Try a hairstyle that can add width to your forehead. Try to work with the fringes here with long hair that can be tucked behind the ears can add to the beauty of this shape. Do not try to take the sides as very short because they may make your ears look bigger. Have a soft line and layer to attenuate the beauty of this shape. Try to keep it simple and there you go!
If you are very suspicious or vague about the hairstyles of men according to face shape then consult your barber or hairstylist for all we say is they know you better than any of us. Clear your mind and make sure that you are impeccable about the face shape you have. Follow the tips above after verifying the shape and impress them out there with your flaunting hair!