iPhones come in high-end devices. As we growing up with the technology, likers of iOS are increasing.
Folks purchase it, appreciate it but after few months, we here a general complain that "how to free up space on iPhone". Surely deleting the applications and turning the photos and videos mode to "High Efficiency" is not always the best solution. So we have dr.fone – Erase (iOS), it can wipe the whole phone and your personal data from it.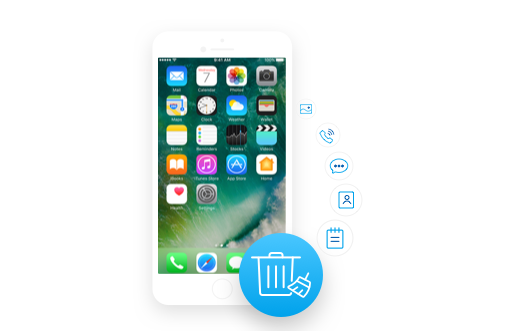 We always remain curious about our theft, privacy, data protection and many other major issues which we feel regarding iPhone. Here goes one on one solution to the problem. Though it is always advised to get the iPhone with maximum storage, we at times lack getting it due to budget issue or we may not find that much space worthy while buying. Whatever the reason it is, we now have a strong solution-.
dr.fone – Erase (iOS) easily erase iPhone data which are unwanted to yours. It has great features to offer like:-
dr.fone – Erase (iOS) scans on prior and previews it for free.
It allows checking of both, deleted and existing privacy.
Able to delete almost all kind of private data.
You can erase whole data or can select the file and folder you want to delete. All can be done on tips and single click.
It helps in speeding up the iOS device, you've.
Nevertheless, you can compress the images to free up space, without losing the picture quality. that too totally for free.
How to erase data using dr.fone?
Step 1- Connect your device to PC
Step 2- Choose the option "Erase Full data" in case you want to format it entirely, leaving nothing behind. Choose the option "Erase Private Data" in case you want to review all your personal data before deleting. The second option will consume time to scan your whole data.
Note*- Data once lost will not be recovered by any chance. BE CAREFUL ABOUT WHAT YOU CHOOSE.
Step 3- After choosing your option wisely and making necessary selections. Tap Erase.
Step 4- Enter Passcode to proceed further.
Step 5– Hence, you've done it.
dr.fone – Erase (iOS) uses?
It basically works on identity protection, since victims of identity theft are increasing, dr. fone software developed the "dr.fone – erase". Erasing all the private information which we keep safe in our iPhone will protect from identity theft. The software works by scanning all your private data and permits you to choose items for deleting them permanently.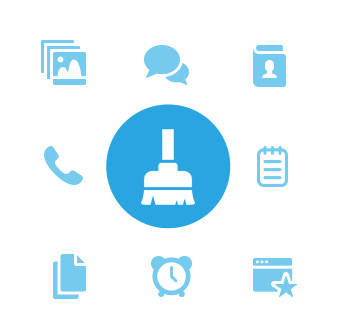 No matter how neatly we delete our items, they are always recoverable. dr.fone assures about the data which is deleted permanently is unrecoverable. As it claims, even professional experts will fail to do so. Its iOS data eraser tool is beyond best.
It is sufficient to delete anything. Anything includes each and everything you've it the iPhone- Messages, contacts, call history, notes, calendars, reminders, photos, Safari bookmarks, attachments etc.
Clear Caches and Junk Files
This is so obvious to have caches and junk files. They are created from the web surfing we do or apps we use. There are logs info, caches, cookies, unwanted images, and videos cover up the good amount of unnecessary space in iPhone in the folder "Documents and Data." Removing it time to time releases quite a lot of space and this easily can be done by dr. fone. It deletes all the unwanted caches, logs, cookies in a single shot. It assures back there is no temp/junk file left behind which is eating up the iPhone. Removing junk and caches speed up and improve the system performance.
iPhones always gives us the reason to click more, capture more with its astonishing video quality. This is main reason our iPhone cover up all the space before the time we expect. High-quality videos, slo-mo, HDR pictures, portraits, etc acquires the good amount of space. dr.fone offers the very good help in the very same problem.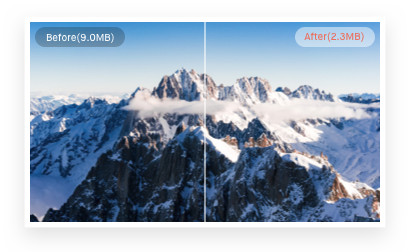 It compresses photos which release upto 75% of the space acquired by the iOS device. On prior it export the pictures to the PC and free up the storage on the device. It assures about the quality. You can witness the little difference but the image will still leave you amazed even in fewer MBs.
The software assures that it is 100% secure. It is followed up with the very simple user interface so that user can allow himself to roll in the software easily. It guarantees over the erased data that is unrecoverable if once gone.
Overview
"dr.fone" introduces itself as a 100 % solution to all your mobile problems. It has all the tools which are for both the platforms, Android and iOS. The recovery tool can help in recovering all the anonymously lost data. Transfer tool allows easy transfer, it can fix various iOS system issues. Erase tool which I mentioned above, can permanently erase the unwanted data which keeps on mingling. It allows easy switch of data from one phone to another. It allows the most flexible backup and restores actions.