Having a go-to pair of sunglasses that you can wear all year is quite advantageous. In the summer, though, owning a reliable pair of sunglasses is essential. In fact, it is safe to say that your summer ensembles are incomplete without a stylish pair of sunglasses. A reliable pair of sunglasses will never leave your side, accompanying you on all your seasonal outings, from vacations to city drives.
Sporty Sunglasses in Classic Black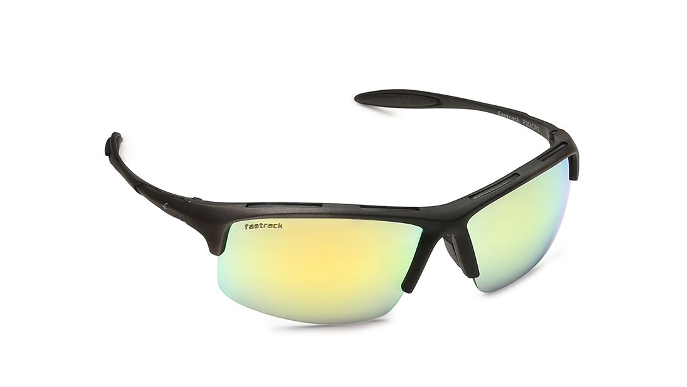 Well, you must admit that these pair of sunglasses look nothing less than a work of art! And if you are in the market for pair of pocket-friendly sporty sunglasses, this pair will steal your heart, and here's why:
Your eyes are the most delicate organ and hence need maximum protection against the sun. Carefully crafted with 100% UV protection lenses, these sunglasses will shield your eyes from the sun and offer protection against harmful UV rays.
Getting dust in your eyes while you enjoy the road on your bike is never a fun experience. But with these curved sunglasses designed to fit you snuggly, you can ride through the streets without worrying about the dust and pollution particles.
Driving at night can have you squinting past the blaring headlights. With these tinted lenses, you can cut out the glare and manage flashy taillights like a boss.
Grey Aviator Unisex Sunglasses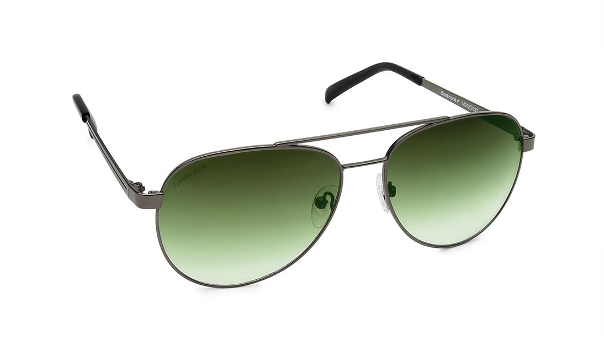 With a sleek metal body, these aviator sunglasses are bound to make heads turn. The grey metal frame paired with green lenses offers a slick, sexy look that is perfect for a quick brunch date, a day at the beach or just chilling around the college campus.
Whether the sun's shining bright or not, if you are out and about, you should be shielding your eyes from the harsh UV rays that may even be reflected off the sand, water, or buildings.
Juggling between your spectacles and sunglasses can be a hassle. And if that is something that bothers you too, try these aviator sunglasses with RXable lenses that can be custom-made as per your vision requirements.
Glam Gold Aviator Sunglasses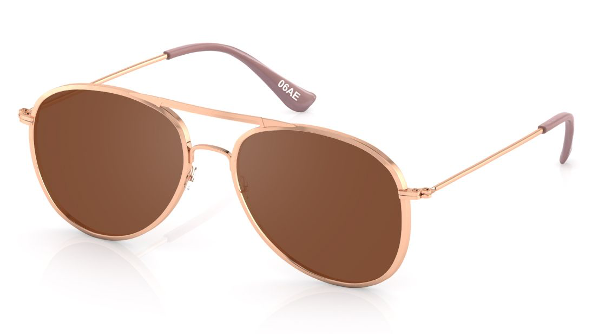 Gold has long been the colour of royalty. It is a representation of winners, and these sunglasses are gonna make you look like one! With a sleek metal frame and double-bridge design, this pair is going to add to your cool quotient for sure. The gradient brown lenses perfectly complement the gold frame and offer maximum protection from the sun with 100% UV protection. Another added benefit? You can get powered lenses instead of regular ones and forget about juggling between your specs and sunglasses.

Suave Smart Sunglasses in Black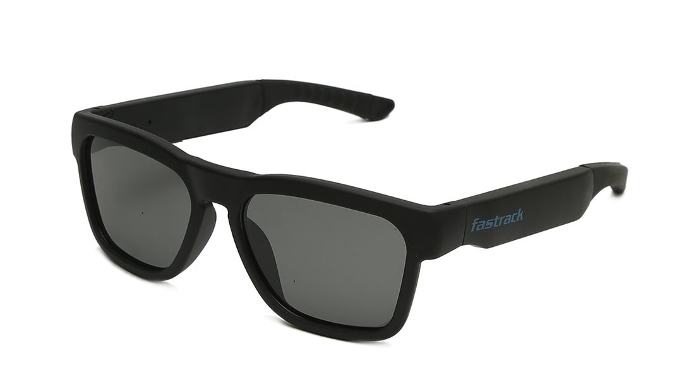 This one is for all the tech-lovers out there! While most sunglasses are only going to make you look cooler than most, this amazing piece of technology is going to do so much more than just shield your eyes, and here is how:
Play Your Favourite Tunes
Listen to your favourite songs with these savvy smart glasses. Once fully charged, these sunglasses offer a 3-hours of playback time, and millions of song options via apps like Spotify and Pandora.
No need to worry about the upcoming twists and turns of the road. Get quick updates on traffic and weather, along with directions with a built-in GPS system.
Its strong Bluetooth connection with a 30 feet range helps you stay connected even when you are away from your phone. Connect with your smart virtual assistant (yes, it works with both Siri and Google) and take calls on the go!
Summers are all about having fun and experimenting with new styles and trends. So why not apply that to your eyewear as well?

But before you settle for a pair of sunglasses, mediocre quality lenses can offer do more harm than good, our suggestion is that you look at reputed brands such as Fastrack that offer high-quality lenses.