A wooden watch is a fashionable and attractive accessory that brings together style and nature in a unique and exquisite wooden timepiece. When you begin to browse the selection of wood watches available, you will quickly see the vast array of options that are available. Some options you will encounter include dark and light woods, watches that showcase the grain and others that use contrast to make a statement.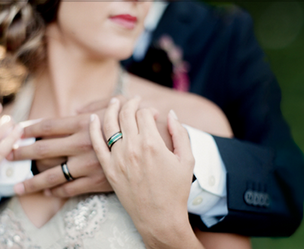 If you have decided that a wood watch is for you, you will need to choose a supplier like Northwood Rings to help out. You should also choose the accompanying colors you wear carefully. The following information will help you find the perfect wood watch, and pair it with the perfect ensemble.
Know Your Budget
One of the best parts of purchasing a wood watch is the fact that you will be able to find them for sale at all price points. This means you do not have to break the bank to purchase this stylish accessory.
Enhance the Watch with Color
Also, there are a number of ways that you can dress up the wood watch, if you choose a less expensive option, especially with the other accessories you wear. Warm blues, oranges and reds are definitely trending this fall, and would look great featured in bracelets next to your watch. Try this combination and see how stylish your wrist can be.
Buy for Yourself – Not Everyone Else
What do you like? What catches your eye? You should purchase a timepiece that you love, not what your friend or the sales person likes. If you prefer the thick band option, go for it. After all, you will be the one wearing it.
It is a good idea to try the watch on prior to purchase to ensure it fits properly. Also, with fall being in full swing, make sure it will fit your wrist even if you are wearing a long sleeve shirt. If you do opt for long sleeves, try putting a gold or bronze colored sweater next to the wood watch. Metallic colors are definitely in this fall and can help the wood watch you purchase "pop" and demand attention.
If you are looking for a unique way to express your style, a wood watch can definitely help you with this goal. Also, try using some of the hottest fall fashion colors mentioned here, to further enhance the appearance of your wood watch.
The time that is invested into finding the right accessories will more than pay off in the end.