Sometimes we are in a situation where we want to remove an old layer of nail polish but don't having any source to remove nail polish and you can't apply the new one.
Here are Easy Natural Ways To Get Rid Of Nail Polish.
Nowadays some ladies who are working need nail polish which matches with their clothes or with any accessory which they are wearing. Today, here I will show you How to remove nail polish without remover. If you are choosing some removers to remove your nail paint, it can be harmful to your skin or for your nails. So, here I am presenting some different Tips To Remove Nail Polish which you like most and will benefit you.
Because they will not be harmful to your nails. And also it will be an amazing experience with some alternative methods for removing nail paint. Check out the Easy Way To Remove Nail Polish Alternative For Nail Polish Remover.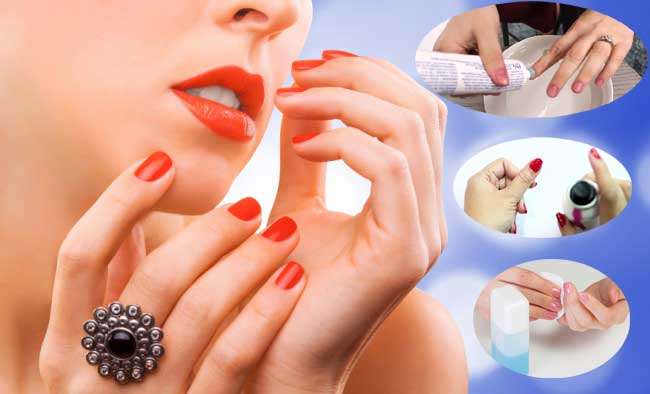 Home Remedies For Removing Finger Nail Polish
Here we are sharing some secrets to Take Off Nail Polish Without Remover.
Use New One As The Remover If you want to remove your old nail polish then firstly you apply one coat of new nail polish. The coat must be thin and coat each nail. When you applied nail paint in all nails then speedily wipe them. Do not let it dry. Yes, when you wiped fastly automatically the old nail paint will be removed.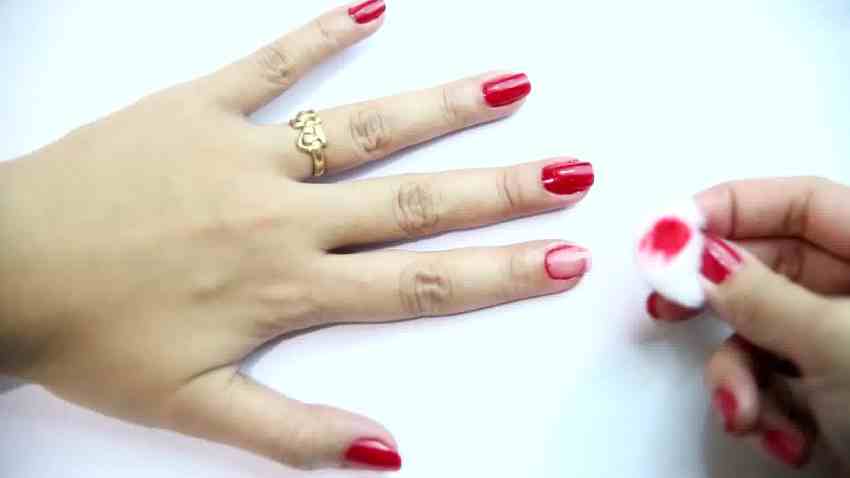 Vinegar Works As Remover
Sometimes when you think to remove nail polish when not have the nail paint remover in stock, what to use in place of nail paint remover, what else can take off nail polish. There is a product that works best in place of remover and easily you can find this in your kitchen. Vinegar, yes its a best nail paint remover. Soak one cotton ball in vinegar. With the help of vinegar, you can easily remove your nail paint. By rubbing vinegar on your nails with the help of cotton.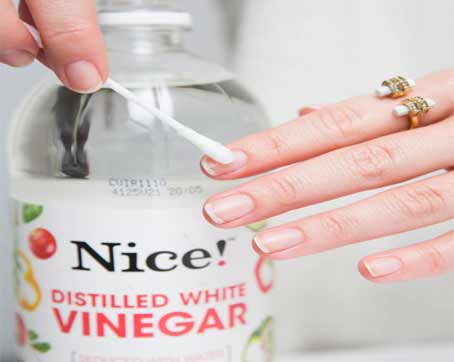 3. Using Hot Water ' Simplest Nail Paint Remover'
This is a substantial and faster process for removing nail polish, you can take one bowl of hot water and dip your finger into hot water for 15-20 mins. After that when you pop out your hands from water. Offcut the nail polish until polish gets soft. This alternative method is easy to apply.

4. Hair Spray "2 in 1" Usability
When you use remover with acetone then it will dry out your nails. Nobody wants to get dry their nails. So, I am telling you about how you can easily remove nail polish without remover, just with the help of hairspray. Take any hairspray and spray it very close to your nails. After this, you decimate nail polish with the help of cotton balls.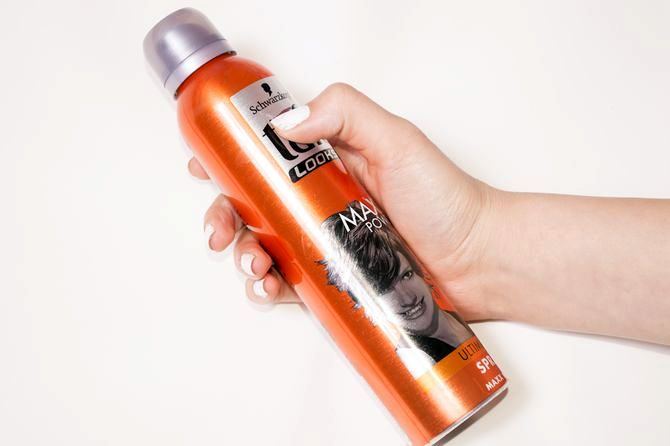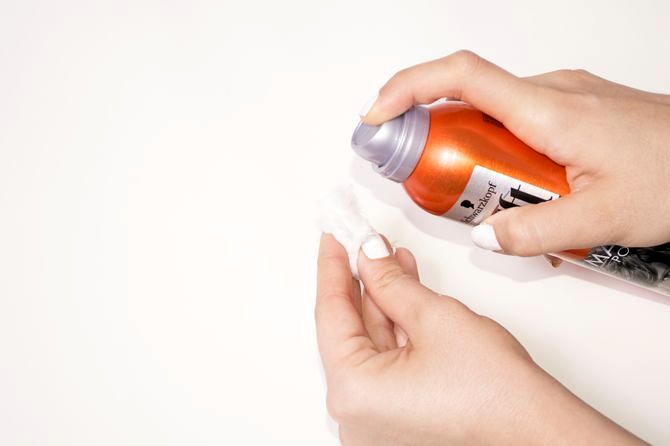 5. Perfume As Nail Polish Remover
People like to use perfume but they don't know perfume also helps in removing nail paints. Yes, it is true. If you want to remove your old nail paint, take a cotton ball and dip it into perfume and rub nails with this ball. You must keep it in mind when you rubbing to do it keep very little pressure. Finally, you will get paint free nails immediately.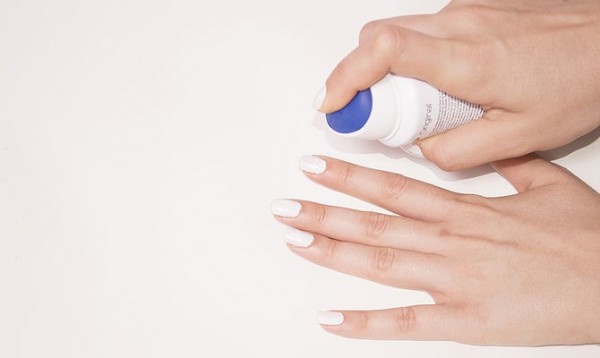 6. Alcohol Also Works As Beauty Product
You can easily thin out your nail polish with help of alcohol, instead of using any harmful acids remover or acetones. Rub some drops of alcohol on the nails with the help of cotton. If you don't have alcohol, you can try the alcohol-based product. That will also give you good results. Repeat this procedure 2-3 times for better results.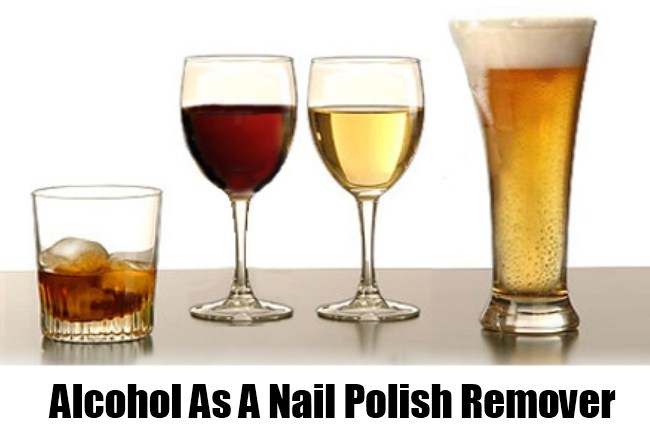 7. Toothpaste Also Cleans Nails
Sometimes we forget to buy nail polish remover, don/t need to be worried in that situation if you don't have nail paint remover with you. There is an easily approachable option to remove nail polish. Do you have Toothpaste?? Surprise, why I am asking for a toothpaste? Yes, toothpaste also works as nail polish remover. Put it on your nails with the help of nail file. You rub nails with this until you get nails without nail polish.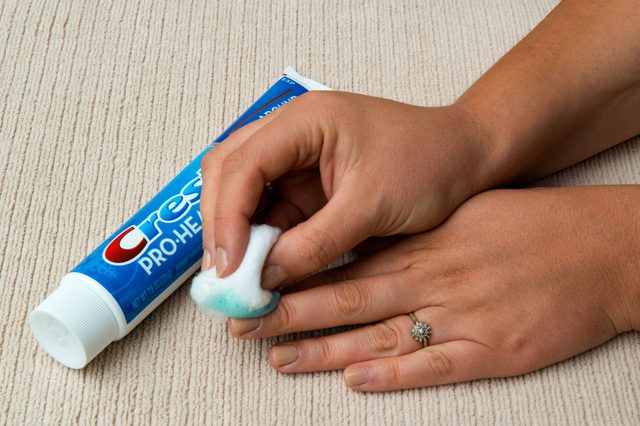 8. Paint Thinner Removes Nail Paint Also
Generally, thinner is used to paint the house, walls but it also works well as nail paint remover. Use it as normally use nail paint remover. Don't forget to clean hands after the complete process.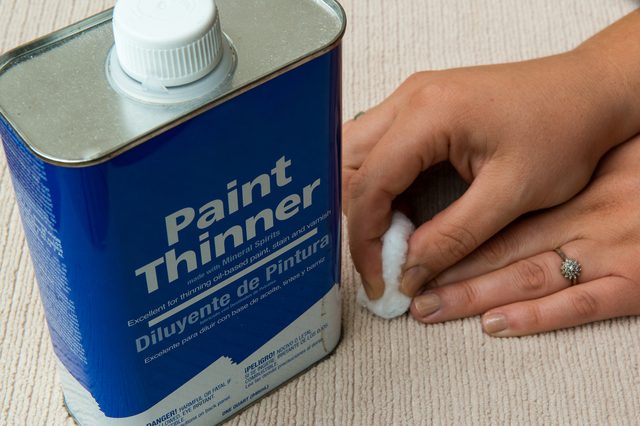 9. Lemon " Good For Nails"
Lemon is the best and easily available alternative to nail paint remover. Take a bowl of warm water and soak your hands 4-5 mins. in it before applying the lemon. Then take half slice of lemon and let remove the nail paint.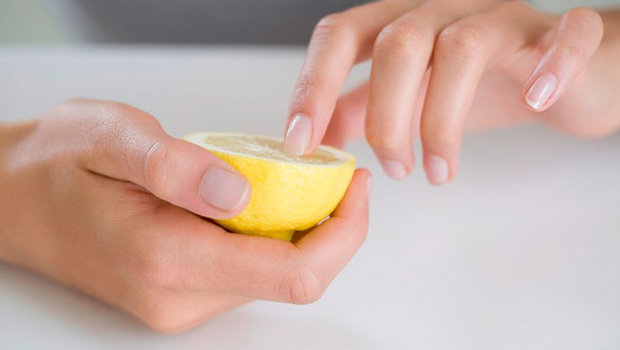 10. Deodorant " Perfect Beauty Product"
Deodorant is the product that is the necessity of every one's daily kit. It works in two ways, one to keep you refresh and fragrant and second to remove nail polish. Spray it on your nails and use cotton balls to remove the nail paint easily.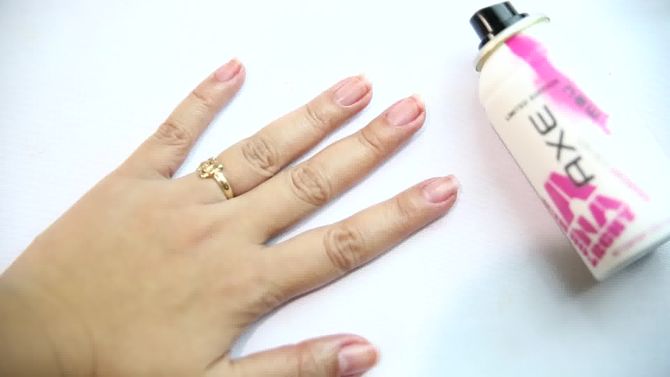 11. Hand Sanitizer Works Twice
There are many different ways to remove nail paint but it is an efficient way to eliminate nail polish. You can use it as simple as you read out the above procedure. Just put some drops of hand sanitizer on cotton balls or directly on nails and rub gently until your polish is removed. All above-mentioned process is easy to apply but you see the result very faster using this.
Hey friends, hopefully, these How To Remove Nail Polish Without Remover ideas will work great for you and will be beneficial in that situations when you don't have nail paint remover. Hope you will love this easy homemade tricks of nail paint remover. Share these ideas with your friends. Soon we will share many more easy and best alternatives to makeup and beauty. Stay connected with us!