Holi is around the corner and excitement of Holi celebration has been started. For Indian, any festival is incomplete without the songs, music. Here we are to take care of you. Therefore, today we have come up with every category of songs that will make you dance on this Holi.
These are the best Holi Songs that will bring out the spirit of Holi festival. Get ready to maximize the fun with these evergreen Bollywood hit songs that we are suggested you play in a chain.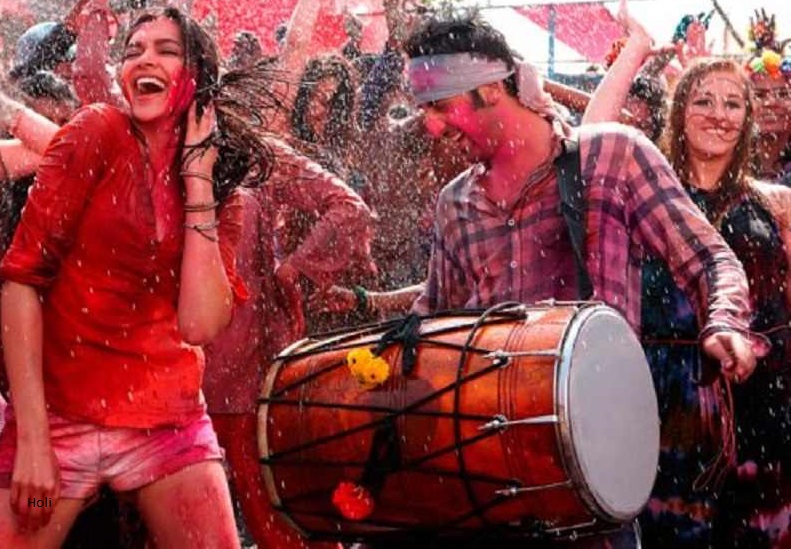 Here check out the List of Top Best Holi Songs and start Dance on DJ.
Top 10 Best Popular Holi Songs
Bollywood Evergreen Latest Holi Songs All Time Favorite
Rang Lga Lo – Dil Kya Kare
Ang se Ang lagana – darr
Holi Me Dil se dil mila lo – Shiva Shakti
Are ja re hat natkhat – Navrang
Holi ayee re kanhayee- Mother India
Chhaan ke Mohalla – Action Replay
Soni Soni- Mohabbatein
Saat rang me – Aakhir Kyun
Holi Re – Mangal Pandey
Bhagi re bhagi brijbala – Rajput
Dil me Holi Jal – Jakhmi
Holi aayi re – Mashal
Phagun aayo re – Phagun
Tan Rang Lo ji aaj mann rang lo – Kohinoor
Rang di rang di – Dhanwan
Koi bheega hai rang se – Mumbai se aaya mera dost
Lahu muh lag gya –
Evergreen Hit Bhojpuri Holi Songs List
Hero Ki Holi
2. Holi Me Lal Pyaar
3. Hamse kararu Biyaah Sarau
4. Holi me Rang Dalwali
5. Lal Gulal
6. Hamau Syan Bani
7. Bhojpuri Superhit Song
8. Jogiya Sara Rara
9. DJ Wale Babu Song In Bhojpuri
10. Holi Non Stop Remix Songs
11. Bhojpuri Holi Top 10 song
12. Dal le Ba Devra Jabse
Rajasthani Holi Songs List
Rajasthani chang Fagun traditional Song
2. Aayi Holi Faguni
3. Superhit Rajasthani Holi Songs
4. Fagun Aayo rasiya HD
5. Chang Dheero re
6. New Fagun Songs ' Lahriyo'
7. Barse Faganiyo
8. Mahino Fagan Ko
9. Holiya Me Ude Re Gulal
10. Marwari Holi Dhamaka- Chale Matak Matak
Guys, hope you will like this list of Holi songs. You can free download Holi songs. These songs will give the real feel of festive mood. Besides the Evergreen Holi songs, we have also added Latest Bollywood Holi Songs List, Bhojpuri Holi Songs List and also without Rajasthani Holi Songs List can't be completed.
May this Holi brings more colours in your life, Enjoy every colour of Holi and get every happiness as desired. Our team wishes to all Happy Holi.