Eyes are the most attractive part of the face when we meet someone eyes plays a vital role to gain attention. Sometimes when you are not able to speak anything then eyes explain best the things. Eyes have different size and shapes with different eye colors. Everyone wants big eyes to look beautiful but don't worry small eyes person can also look beautiful with beautiful eye makeup. Here are some Cute Eye Makeup Images Pictures For Girls.
Nowadays makeup has become the necessity of everyday routine of every woman. Choice of makeup depends on upon the function or party or you want daily wear makeup. There are many types of makeup are in trends now. Eyes makeup has majorly give effects to the complete makeup.
Today here we are sharing a different type of makeup like smoky eye makeup, Thin or Narrow Eye Makeup, Round Eye Makeup, Big Eye Makeup, Small Eyes Makeup and unique style of trendy Eye Makeup Pictures.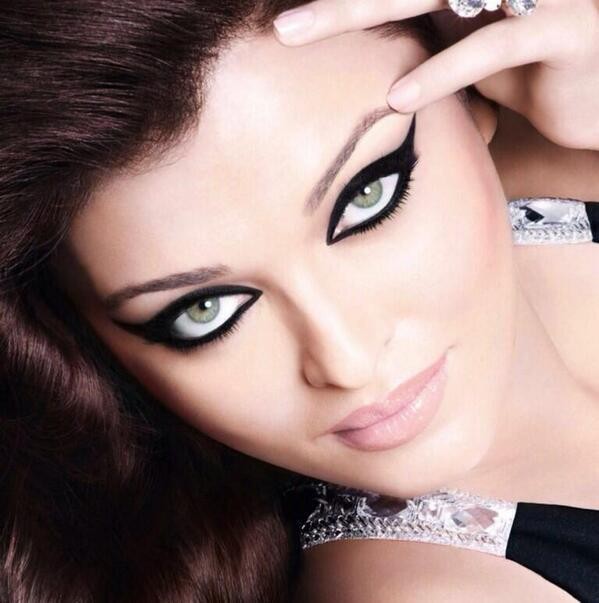 Ultimate Eye MakeUp Ideas Images To Looks Sexy
Hey, gals, are you all also need the attention of your mates and friends through your eye language then you are at the right place. Here we are providing Interesting Cute Makeup Ideas & Tips and Eyes Makeup Pictures.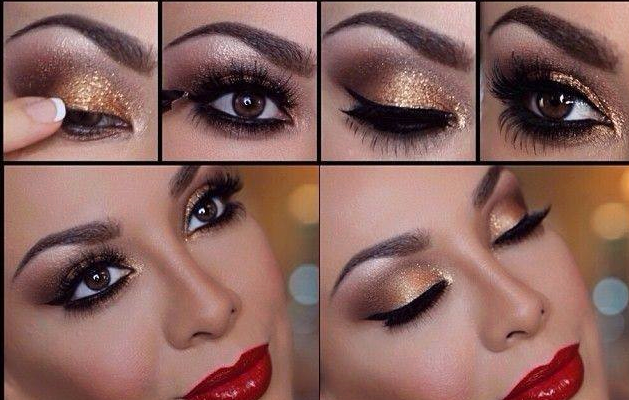 Pink Purple Smoky Eye MakeUp
Pink and purple are basic color shades when we apply makeup. Most of the wedding or party wear dress have pink shade tone. You can give an amazing look to your eyes by applying a combination of vibrant colors. You can also apply artificial eyelashes with mascara. This will give glossy look to your eyes.
2. Mermaid Eye MakeUp
If you want to give some creativity to your eyes in the direction of makeup then you can apply some theme eye makeup. You can try Mermaid Eye Makeup for the night parties. For this style, you can use a combination of bright colors.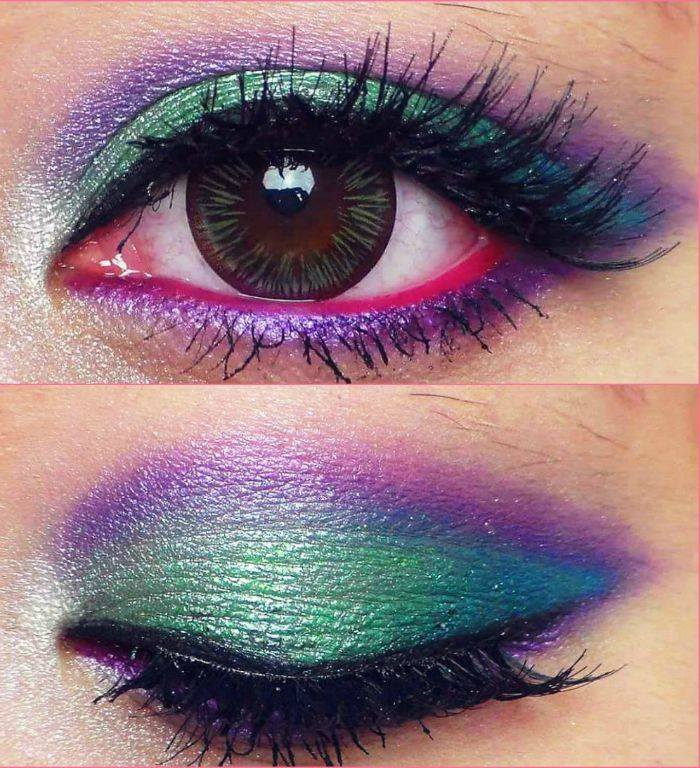 3. Arabic Eye Makeup
Arabic Eye Makeup gives glamorous looks to the eyes. This style makeup images are getting very popular in the eye makeup style. A professional artist can do Arabic Eye Makeup. This can be applied by contrasting of colors and shimmering of eye shadow shades.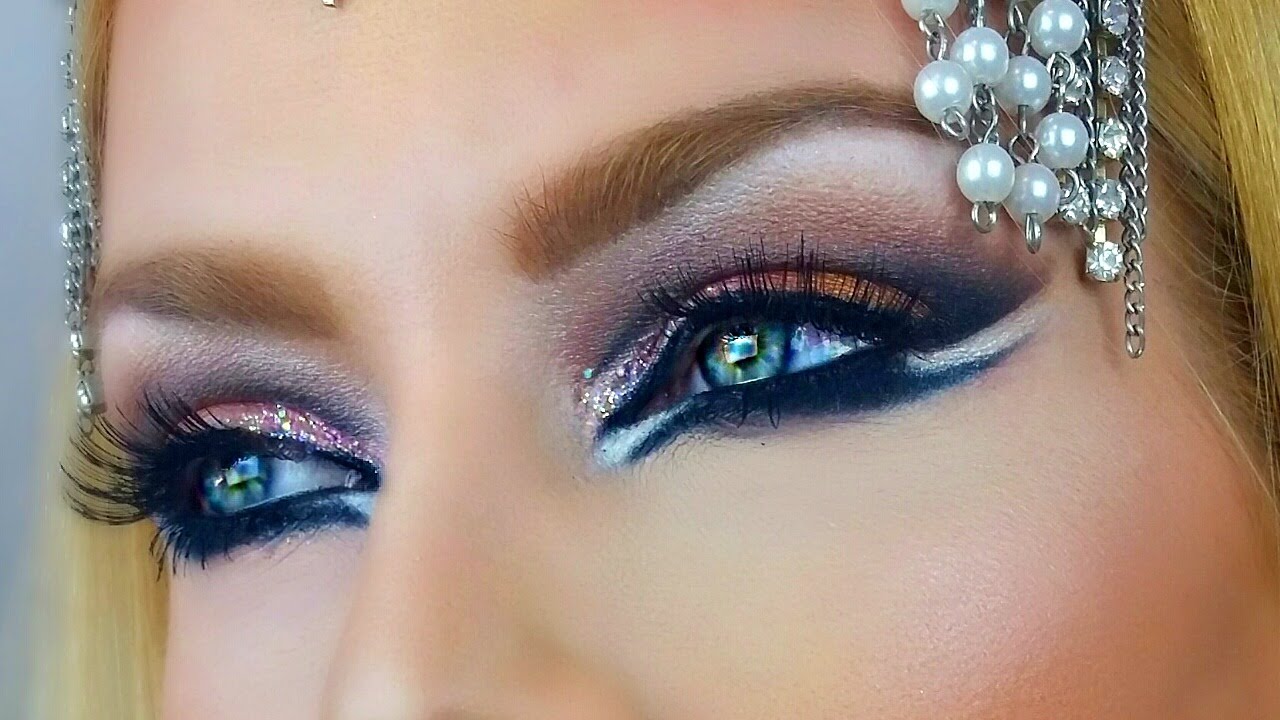 4. Glitter Eyes Makeup Pics
This is one of the hot eyes make up the style in spring-summer season but you have to careful about this. Glitter's eye makeup will attract everyone to your beautiful eyes. Festivals like new year and Diwali are the best time for this type of makeup or in the night parties you can also apply this makeup.
5. Peacock Eye Makeup
This peacock eye makeup is the first choice of young girls for the parties and weddings. If you want to give a change to your as usual dull eye makeup then this one will be the perfect idea. You can fill your eyes completely with the peacock shades green and blue.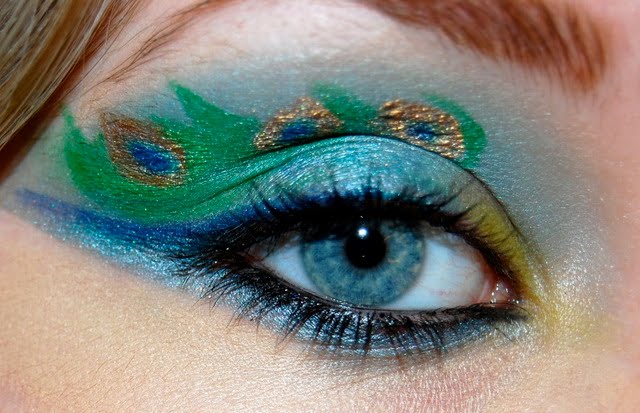 6. Golden Eve Eye MakeUp
This will give you the hot devil look. Combination of golden with dark color eye shadow gives awesum look. This will be the best eye shadow shade for the evening party or wedding. If you have brown eyes then this will look more sexy.
7. Simple Elegant Eye Makeup Idea
This is the most simplest idea of eye makeup. You just have to apply kohl and thin eye linear to your eyes. This will give elegant look to your eyes. You can wear this eye makeup in daily routine when getting ready for office.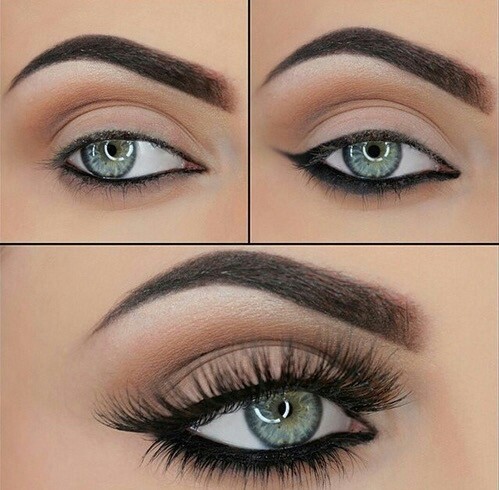 8. Leopard Eye Makeup Pictures
If you are an animal lover then hopefully you will like this eye makeup the most. You can choose your favourite color eye shadow for this theme. Here we have choose red color for leopard eye makeup style with red color contact lenses.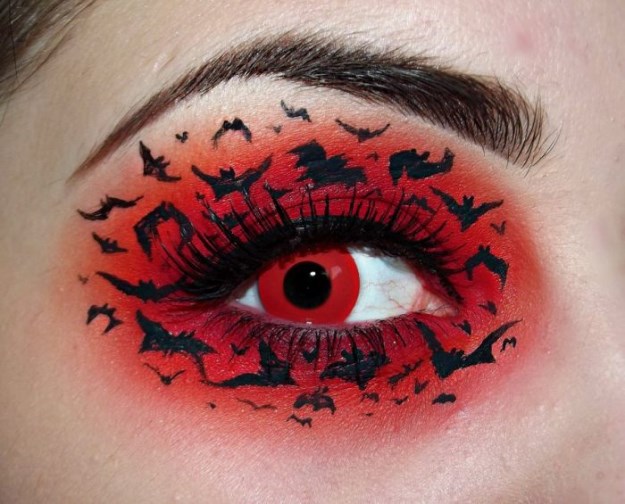 9. Sea Look Eye Makeup Pics
This is the perfect combination of colors contrast for eyes makeup when you are going for beach party. This will give you the ultimate look with the beach dresses. No one can deny to look you hot, sexy and pretty.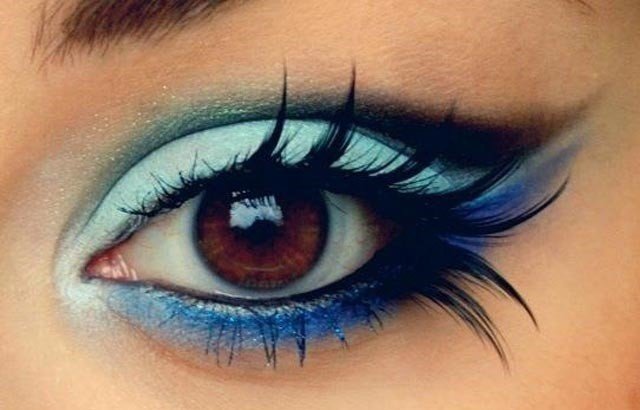 10. Hot Pink Eye Makeup
Pink is the evergreen color for eye makeup. Mostly traditional party wear dresses comes in this color. Bright pink color looks hot on eyes. This eye shadow color can also be used in routine.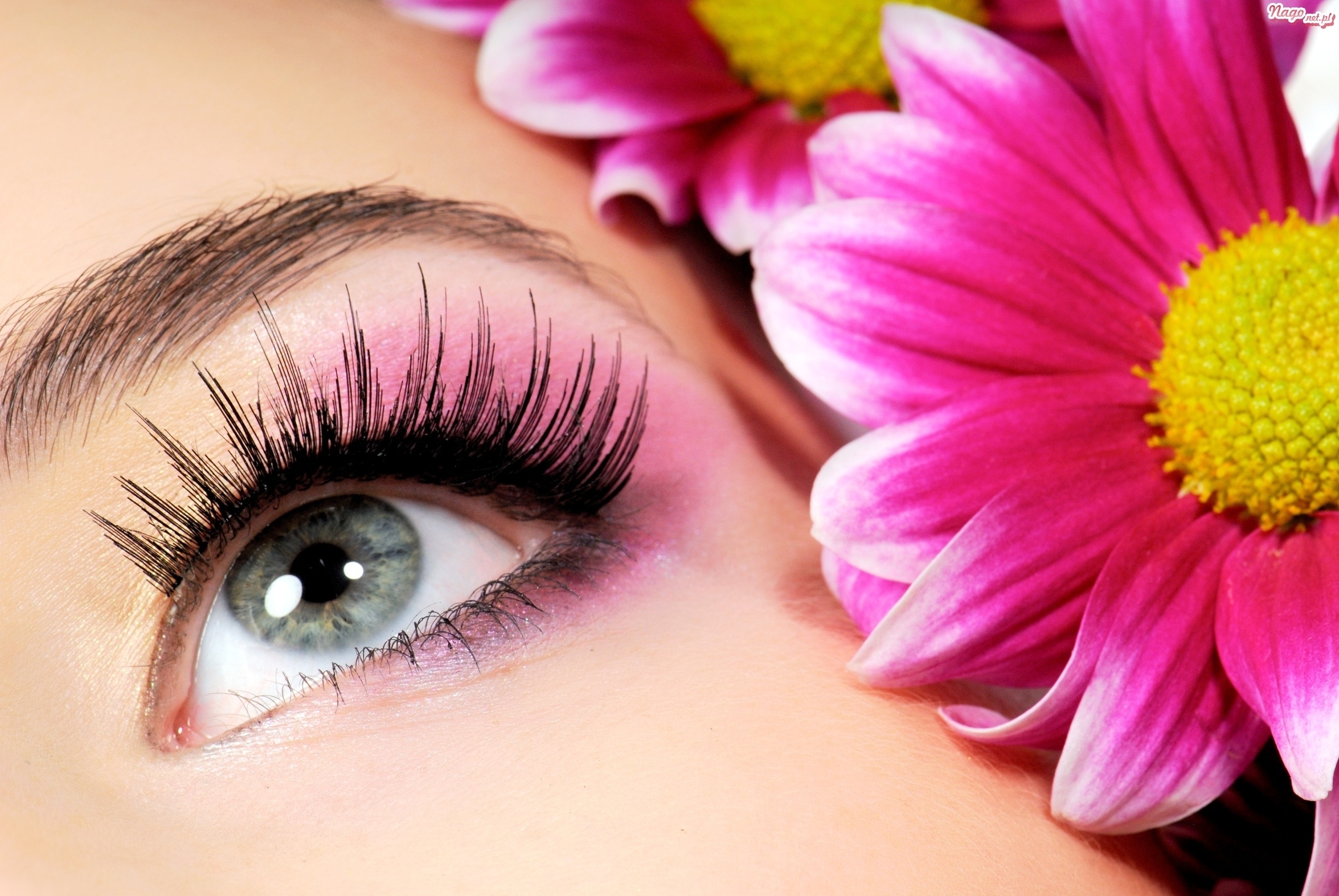 11. Wedding Eye-Make up Pics
This will add more drama to your makeup style and also give a little heavy-ness to your eyes. You have to carry this eye makeup with care. It's my personal suggestion that if you are wearing contact lenses then avoid this eye makeup.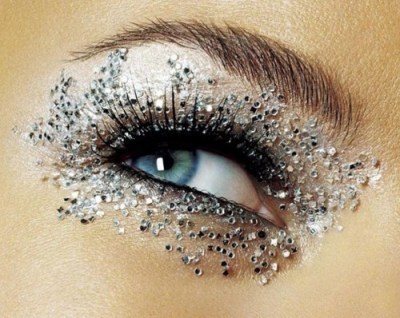 12. Pictures Of Makeup : Pink Theme
If you are crazy for makeup then this is very creative and new eye makeup pictures. If you are not perfect in makeup and planning for a party then take help of professionalist instead of being fun for others.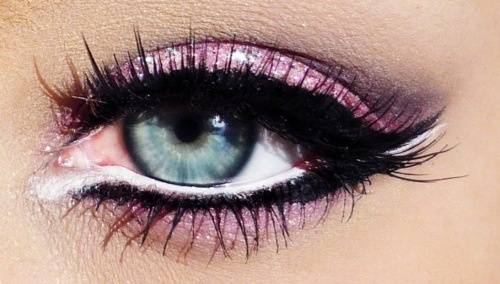 13. Dark Black Eye Makeup
This is the best eye makeup to draw attention at you. Thick eye linear with dark black eye shadow will give you hot look. If you think that your eye lashes are not looks pretty then you can use fake eye lashes with this eye makeup.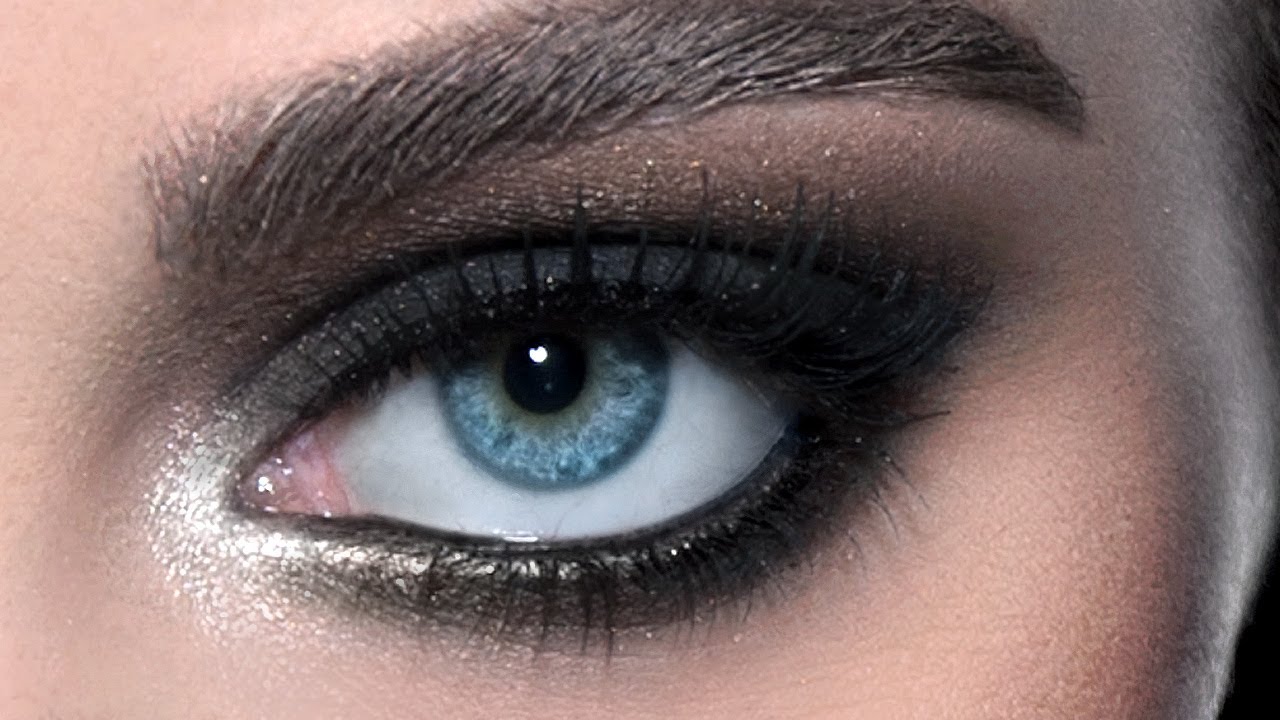 14. Makeup Pics For Small Eyes
If you has small eyes then need not to be worried, this eye makeup style is only for you. Just keep in mind if you have small eyes then always try to apply thin layer of eye linear. You can use more than one shade for below eye lashes. This will look pretty and also will give the eyes more bigger look.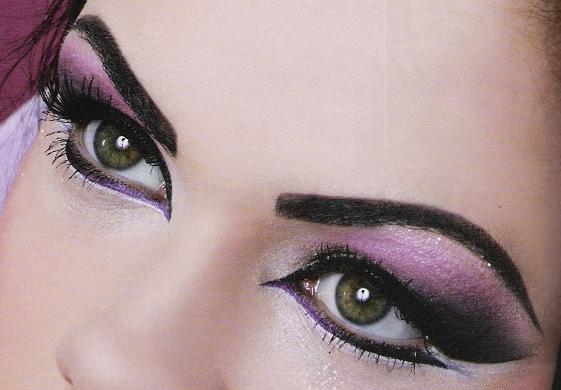 15. Glamorous Eye Makeup
If you are planning for a disc party then here this will give the glamorous look to your eyes. This will surely gain attention of party on your eyes. Combination of dark color eye shadow and glitttery eye shadow will give an amazing look.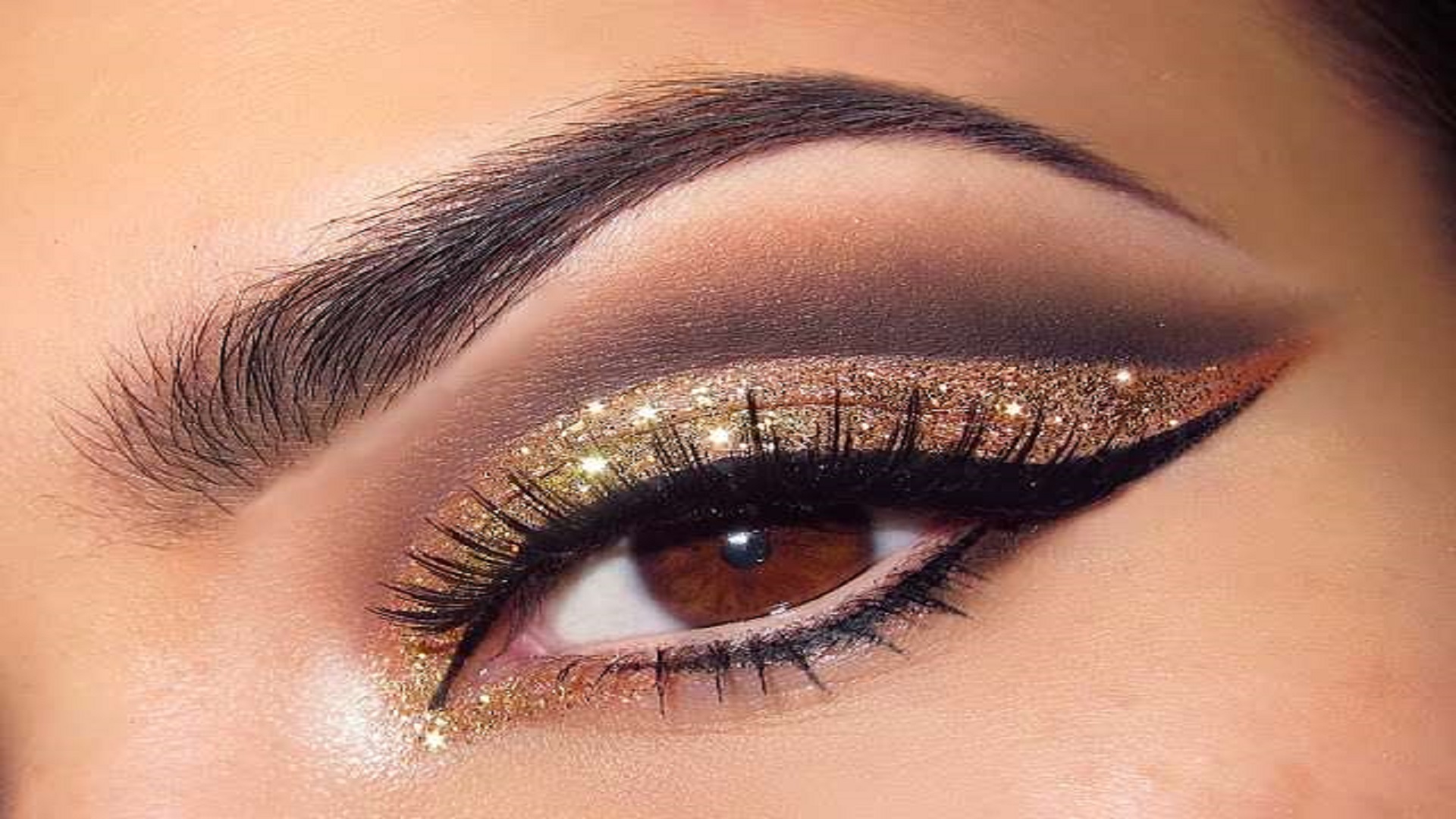 16. Black Smoky Eye Makeup
If you are wearing some black or grey shade of night party dress or traditional saree then this Black Smoky Eye Makeup will give your eyes fabolus look. You can take combination of silver with grey eye shadow and always use black eye linear with this color linear.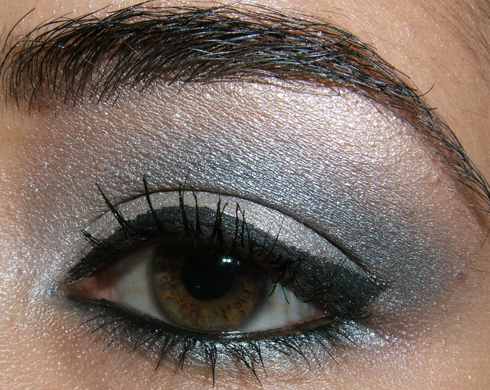 17. Ombre Eye Makeup Pictures
Eyes are the essential part of the face that has to be look perfect. If you are wearing perfect eye makeup then you can attract anyone towards you. Ombre eye makeup is the old style of eye makeup that you can wear at any function or night party. This will look perfect.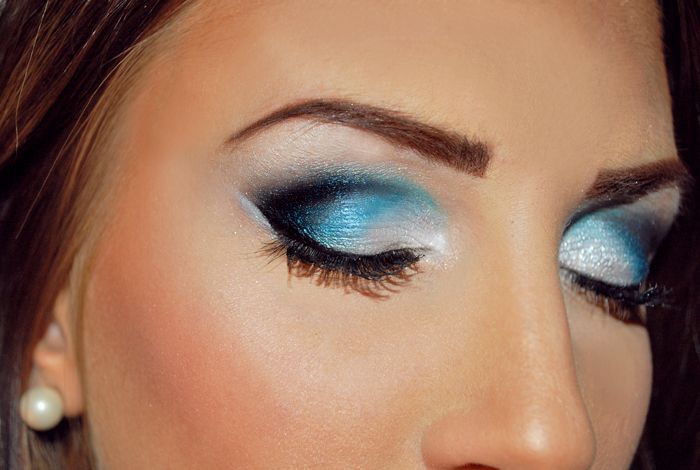 18. Bronze Eye Makeup
This is one of my favorite eye makeup style. This makeup style you can wear with any of traditional dress. Bronze Eye Makeup is the style that you can wear with any Indian or western style and give a perfect look.
19. Gradient Eye Makeup
Gradient Eye Makeup gives attractive look to eyes when wear in the combination of colors. If you wants to give more amazing look to your eyes then you can also try blue contact lenses.
20. Cat Look Eye Makeup
If you one of them who follows fashion then this eye makeup style will be the best idea for you. Give a new famine look with this category of eye make up.
21. Summer Eye Makeup
Summer the season in which you have to stay more couscous about makeup either on face or eyes. In summer, makeup should be light and in dull colors. For eyes, you can simply apply colorful eye linear.
22. Winged Eye Linear
Winged eye linear are nowadays in the latest trend. You can also see many Bollywood celebrities applying these winged style linear.
23. Golden Bash
Who will wants to try these golden glittery eye shadow for the prom night. A very thin layer or eye linear and mascara will enhance the beauty of eye makeup. You can also try more than one color glitter eye shadow.
24. Neutral Eye Makeup
This is the best simple and easiest way for makeup. This is also the best eye make up for official going's.
25. Theme Based Eye Makeup
Nowadays theme eye makeup is in the latest trend. This is the time when generally theme parties happens. So, you can give an attractive look by wearing the theme eye makeup.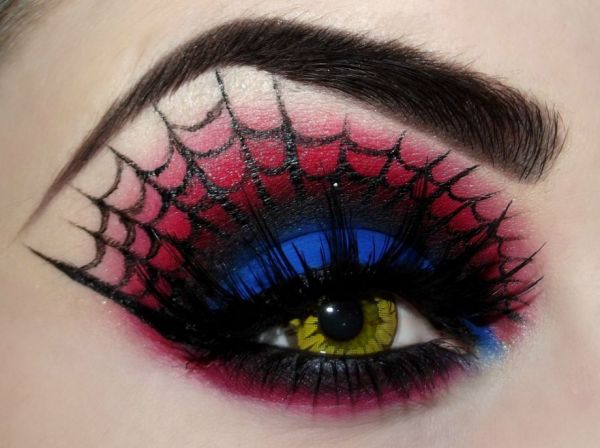 Halloween Eye Makeup
Trendy Eye Makeup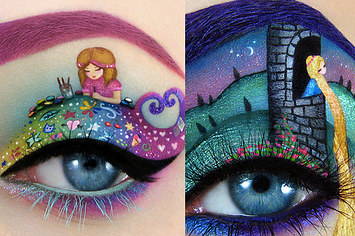 Barbie Eye Makeup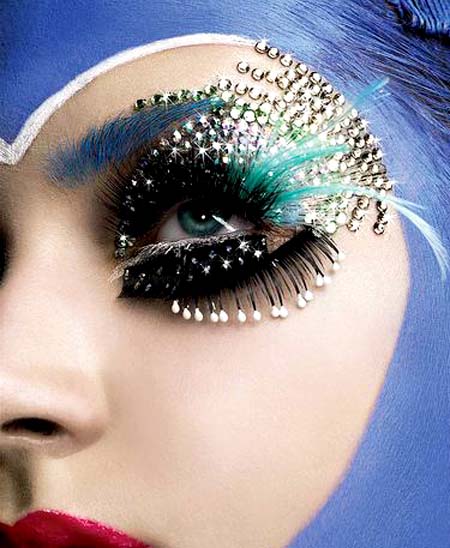 Funky Eye Makeup
All these pics of makeup are theme based but for all of them you will require a eye make up professional.
Beautiful Eye Makeup Tips
Not just putting the eye liner, mascara and eye shadow is considered as eye makeup. You have to take care of some point before applying eye makeup.
Use concealer if you have dark circles around eyes. This will hide them properly. Rub properly concealer under eyes. Choose it's color opposite to your dark skin tone.
Mascara will give the lashes thick look. If you have small size eye lashes then you can try for fake lashes. Waterproof mascara will works best.
Use tissue when applying mascara in the lower lashes.
Before applying eye shadow use eye primer and firstly decide about the colors of eye shadow before applying them.
Hey gals when after makeup, your mirror is not responding you and you are felling dull then you should try these Hot & Sexy Eye Makeup to feel better. Hope you will like these Simple Elegent Eye Makeup Images & Tips. Soon we will update more. Stay connected with us.