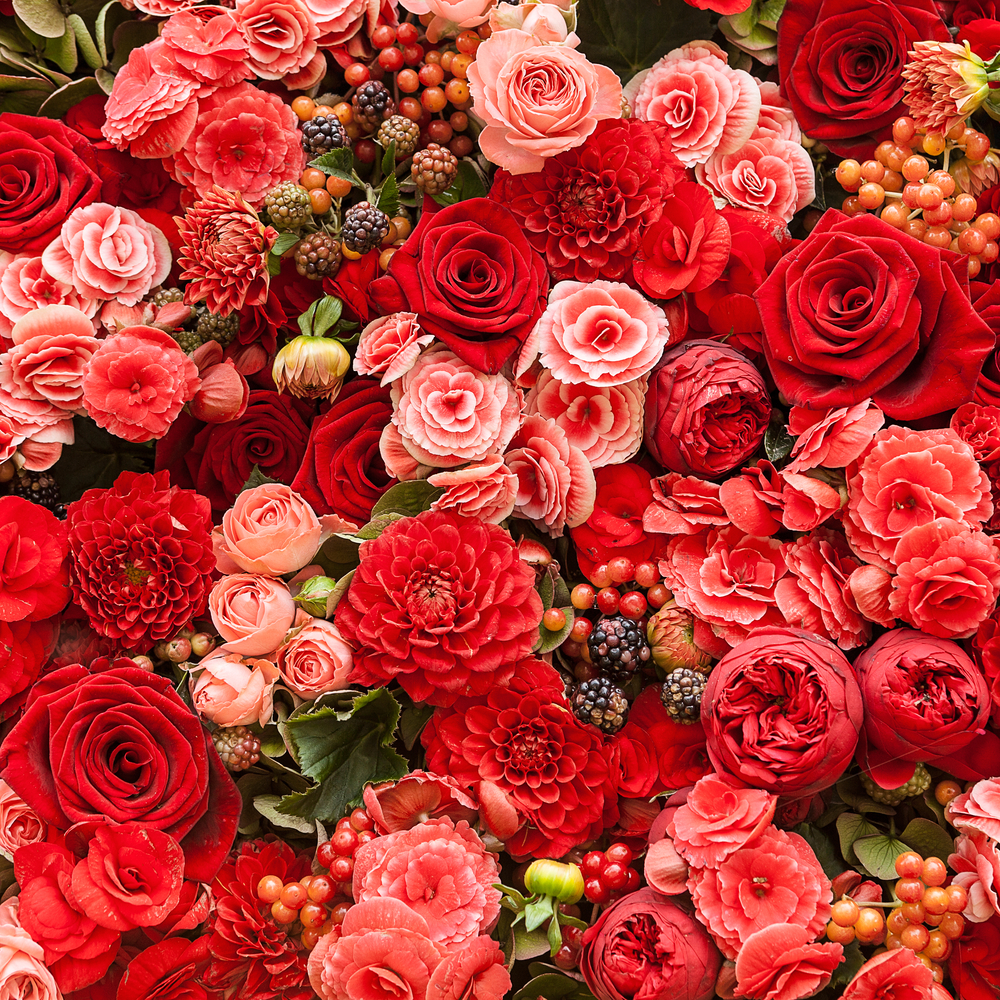 Classic true red blossoms are traditional symbols of passionate love & create a fervent atmosphere at weddings, though add effulgence to your garden too. In a variation of red hue, you can find many blooms.
True red is extremely versatile color making your garden a show-stopping masterpiece and helps you to create any style you imagine. For a royal look pair it with gold or silver; for gorgeous classic touch use it with white or ivory or any exciting combination to represent your love/passion/beauty/seduction.
1. Cypripedium tibeticum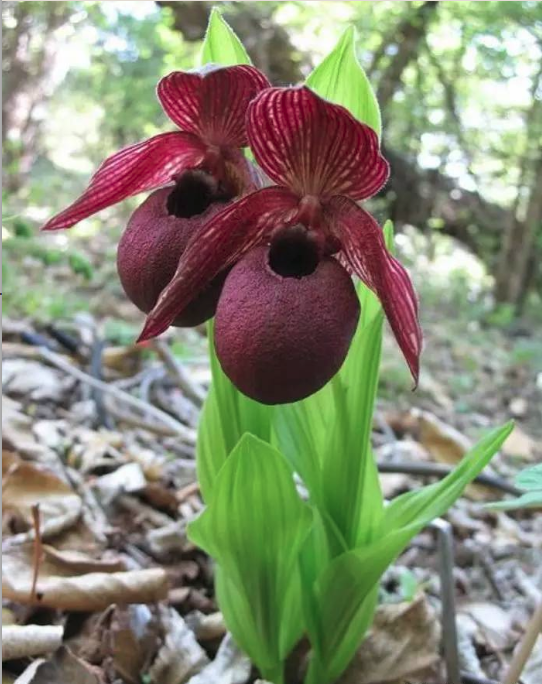 'Showy lady slipper' is the common name of beautiful Cypripedium tibeticum bulbs. This species is native to Southern China, it can be cultivated in light shade culture. This is wonderful species flowering in wild, it has the most variation in flower form and color.
2. Hibiscus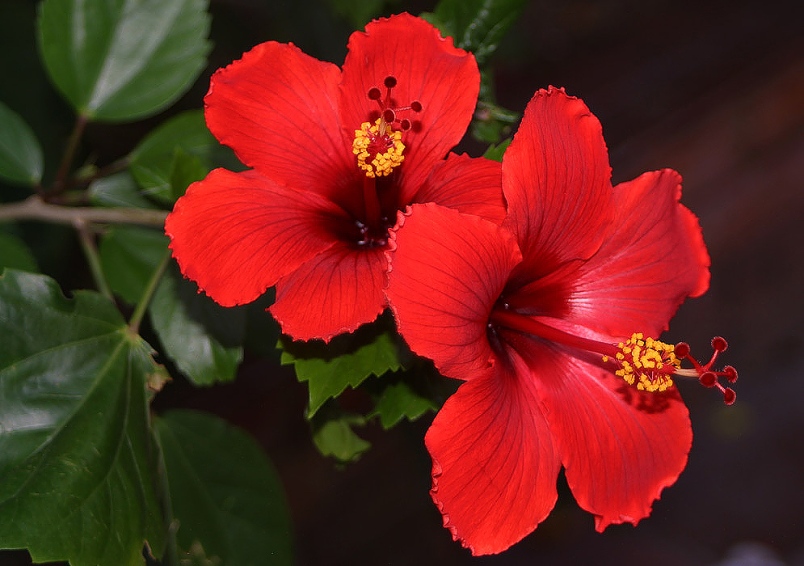 'Roselle' is the common name of hibiscus, it is the genus of flowering plants in the mallow family. This group has several hundred species. This attractive flower has many medicinal values as hibiscus tee gives relief from high blood pressure, cures liver disease & gradually reduces weight.
3. Hibiscus Rosa-Sinensis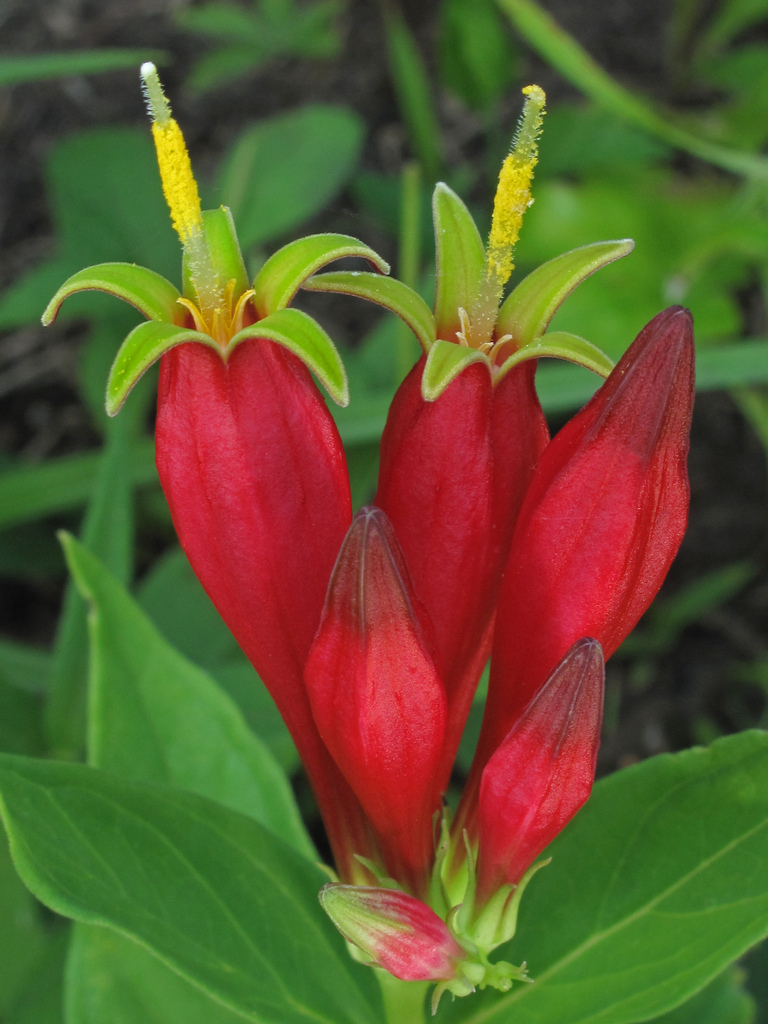 Hibiscus Rosa-Sinensis is colloquially known as Chinese hibiscus or China rose. It is bushy, evergreen shrub with glossy leaves & solitary brilliant red flowers especially blooming in summer & autumn.
4. Lycoris Bulbs
The red lycoris flower bulb is the most common in the southern naturalized growing areas of South America. Lycoris has several names and is often called rain lilies, surprise lilies or spider lilies. It is called spidery lily because of red stamens flair out from the top of the red trumpet. Flowers appear in heavy rains and monsoon.
5. Fire Star Dianthus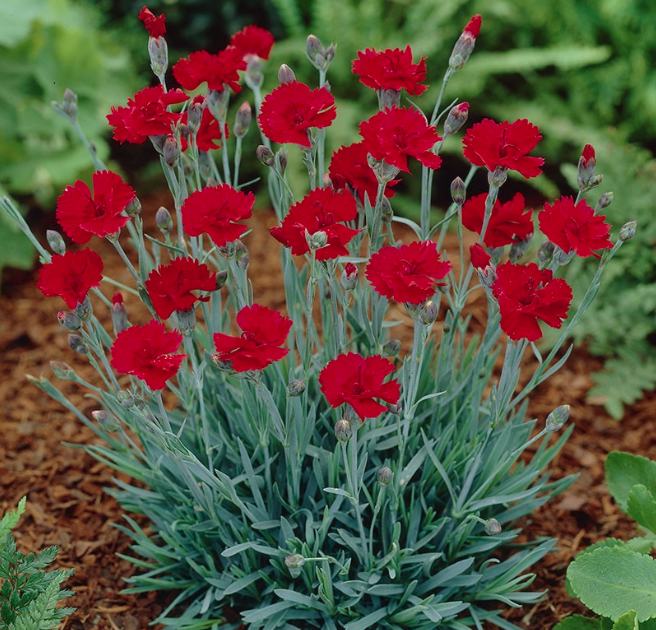 Fire Star Dianthus are fragrant, loved by songbirds and blooms from late spring to fall. They perfectly grow on slopes and rock gardens. Thrives in hot dry sites or gravelly soils.
6. Dianthus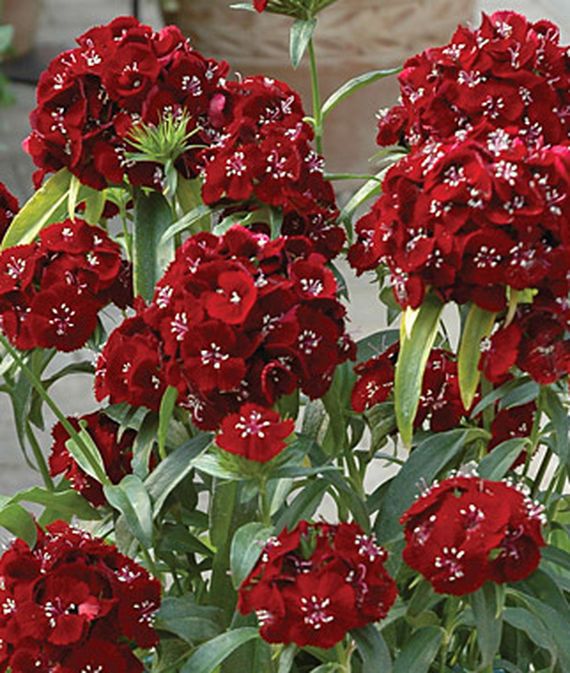 Dianthus is native mainly to Europe and Asia, it is the genus of about 300 species of flowering plants. The plant produces showy clusters of fragrant flowers with deep red color.
7. Spigelia Anthelmia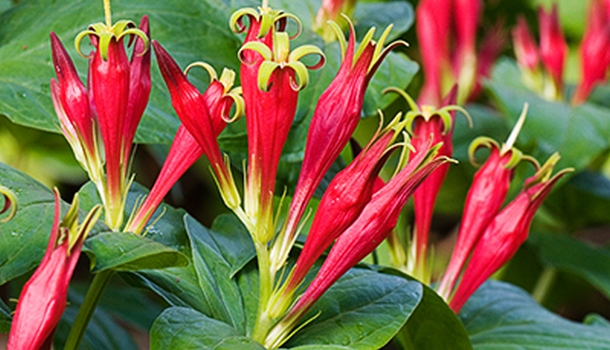 It grows in warmer parts of America and has 60 species. It is used in homeopathic remedy to cure various diseases. It is also known as pinkroot or annual wormgrass.
8. Red Dahlia
Dahlias are red blossoms known as tuberous-rooted tender perennials grown natively in cold climates of North America. Dahlias are colorful spiky flowers, these generally bloom from mid-summer.
9. Red Gladiolus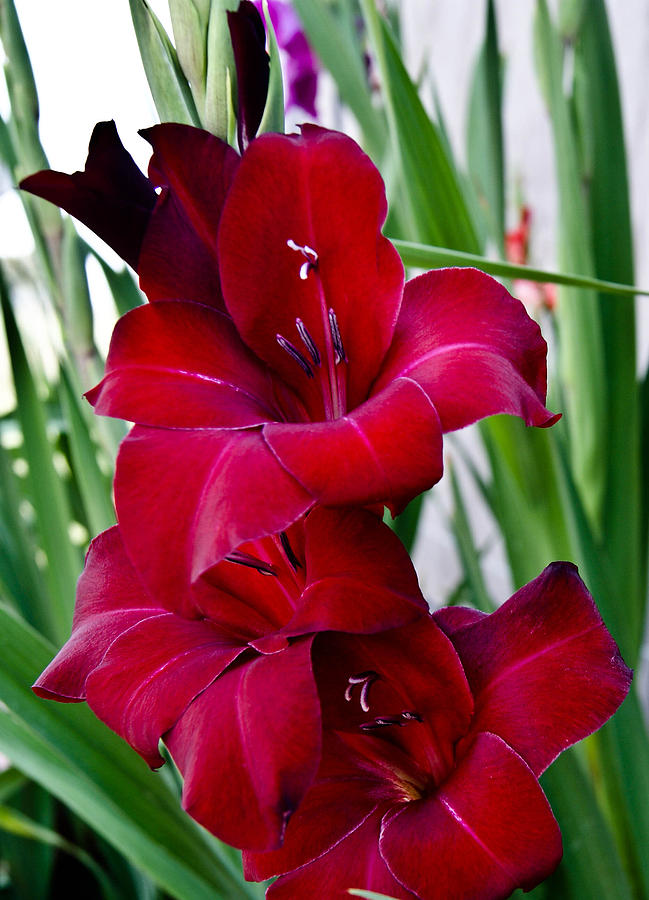 Red Gladiolus is ideal for flower arrangement, they are striking long stemmed flower filled with blooms from bottom to top. Fresh red gladiolus is used for making dazzling wedding bouquet.
10. Salvia Splendens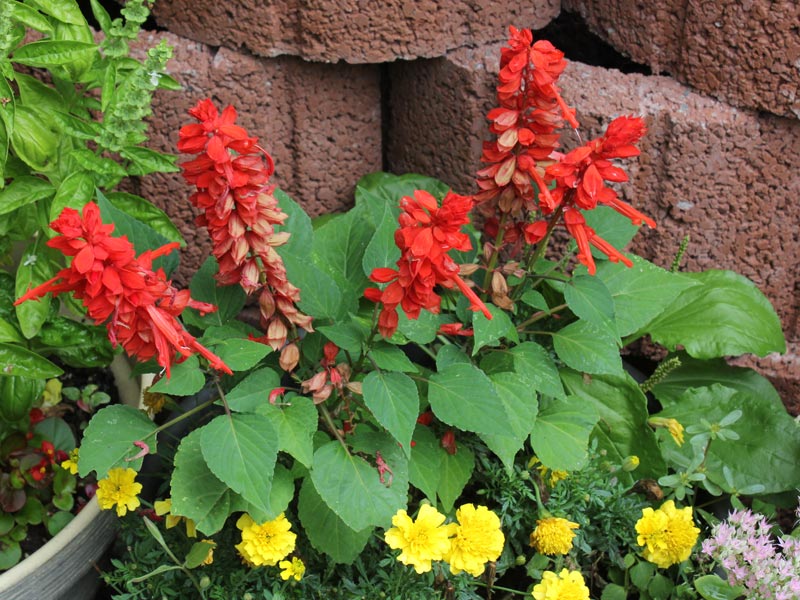 Salvia Splendens are quite showy and thus grow on spikes. They grow as perennials in the hot climate of Brazil. Hummingbirds love these brilliant blossoms and butterflies are attracted too. These ornamental blooms are the valuable addition to cottage gardens, cutting gardens and edge fencing.
11. Canna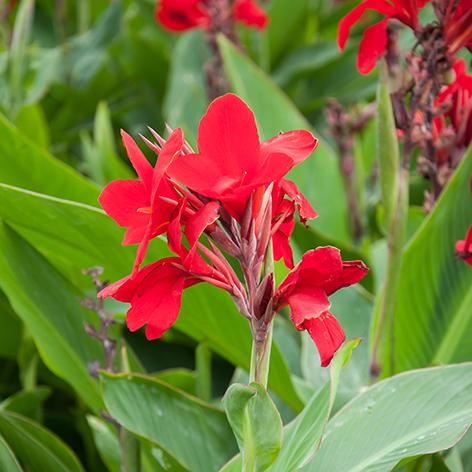 Cannas are summer bulbs, they come in different colors & are available in 10 species. The blooms have ruffled spikes that taper to relative petite buds, these exotic looking floors are loved by hummingbirds. The plant boosts large paddle-shaped leaves in lush green and colorful stripes.
12. Bouvardia Ternifolia 'Scarlet Hummer'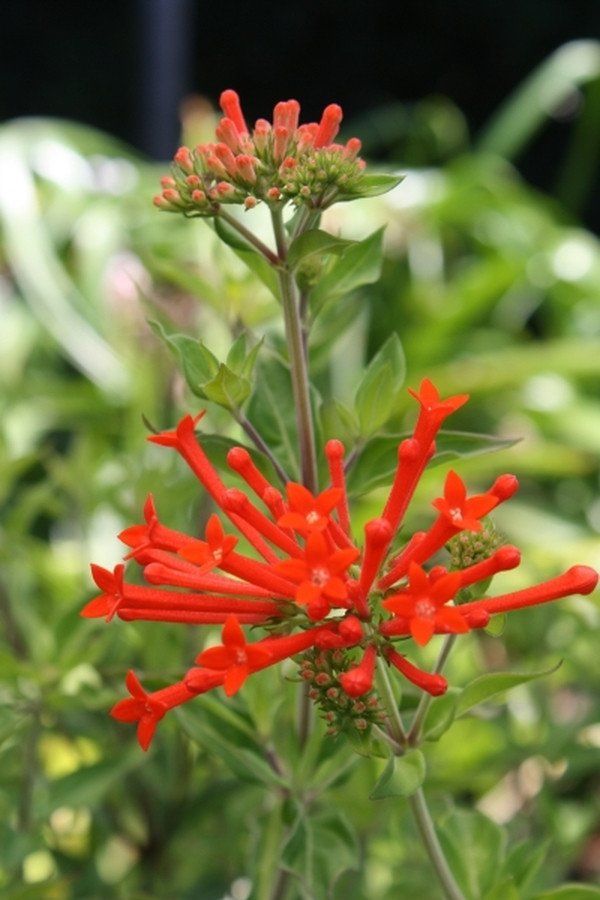 Bouvardia Ternifolia 'Scarlet Hummer' are native to tropical Americas and contains around 49 species. Bouvardia species produce attractive clusters of tubular flowers at the tips of branches. Bouvardia is long blooming houseplant, the tubular shape & bright colors of this fragrant flower attracts butterflies and hummingbirds.
13. Chrysanthemum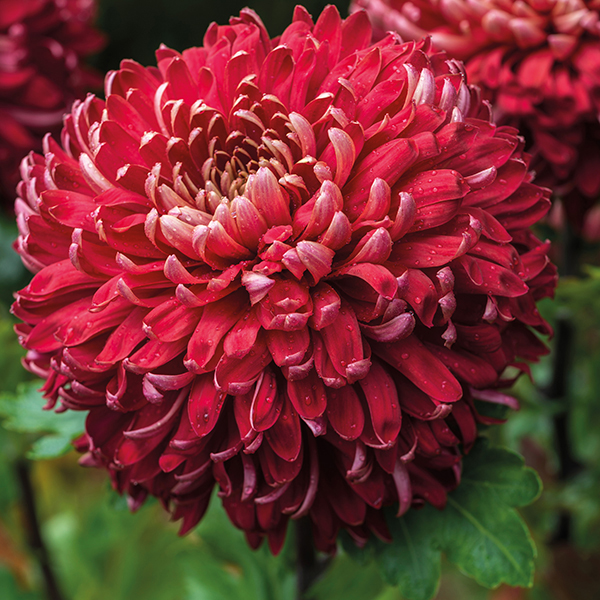 Other names of this flowering plant are mums or chrysanths, most species of this plant are originated from East-Asia. Each beautiful red Chrysanthemum flower is composed of a short round flower at the center surrounded by rings of longer ray flowers. These flowers symbolize fidelity, optimism, joy & long life. The red chrysanthemum conveys love.
14. Echinacea 'Hot Papaya'
Echinacea 'Hot Papaya' is magnificent blooms of orange-red double flowers with falling tails from a pom-pom center. The fragrant flowers are borne on a strong stem & start blooming in midsummer. Flowers are loved by butterflies & seeds by birds, moreover, its bright color adds spices to the garden.
15. Gloxinia Little Red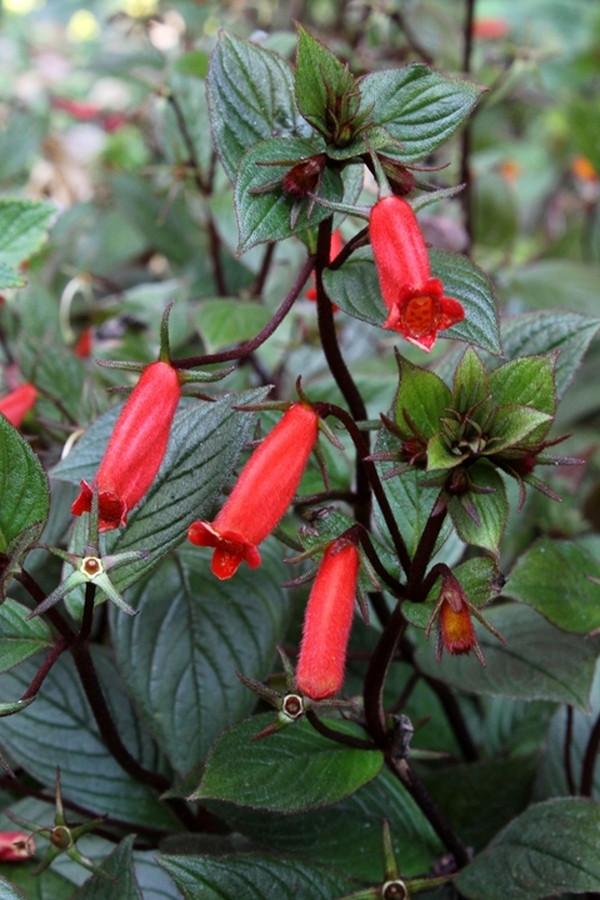 Gloxinia Little Red are attractive flowers that start blooming from mid-summer until frost. Arching loose spikes of dangling tubular, scarlet-orange flowers are hummingbird magnet and attract a variety of bees and butterflies as Well!
16. Echinacea ' Coral Reef '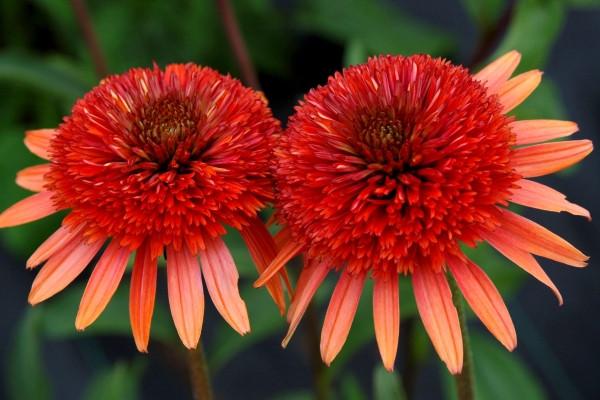 Echinacea ' Coral Reef ' is a double-flowered coneflower, this has a bicolor flower with orange to salmon-color daisy petals surrounding a rusty coral red pompom. They start blooming in midsummer, are excellent for cutting & are deciduous. Attractive to butterflies.
17. Hellebore ' Anna's Red '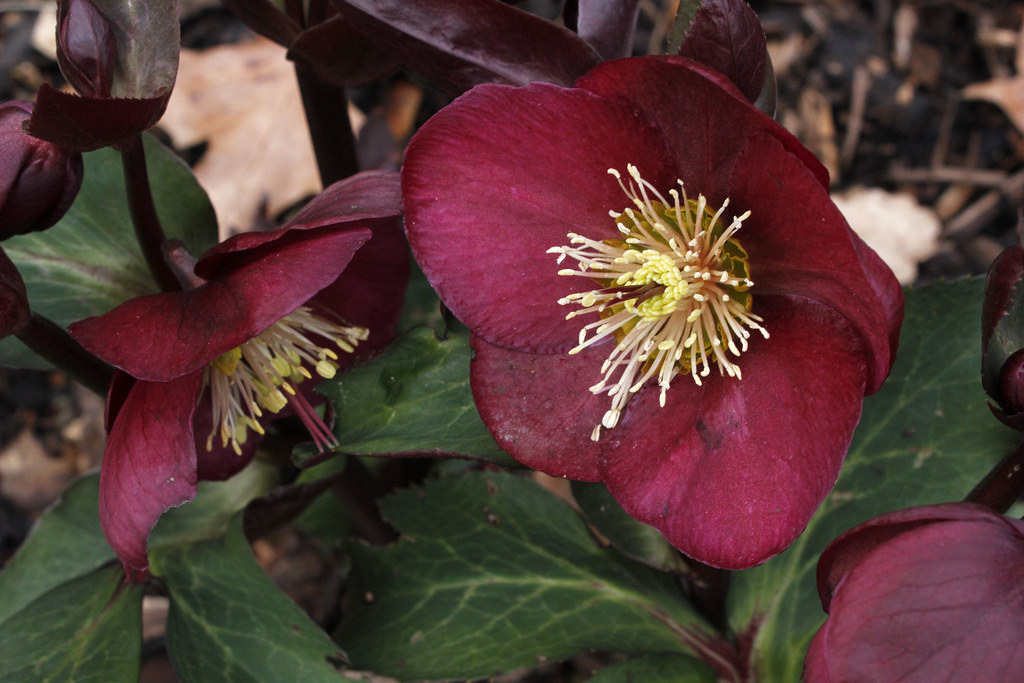 Hellebore 'Anna's Red' is noted for its unique foliage and the beauty of its flowers. Rounded rich red-purple blossoms adorned with a crown of creamy stamens. The flower faces outward, these charming and dainty beauties bloom heavily for weeks from late winter to mid-spring.
18. Hemerocallis August Flame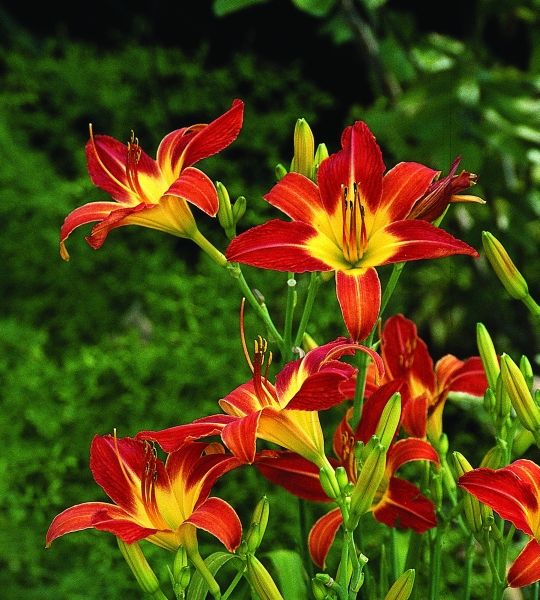 Hemerocallis August Flame is an excellent daylily for the perennial border, that blooms from mid-July through August. Tall flower stalks are topped with a cluster of large, bright-red flowers, each centered with a dramatic yellow-orange blotch are hummingbirds favorite.
19. Iris X Louisiana ' Red Velvet Elvis '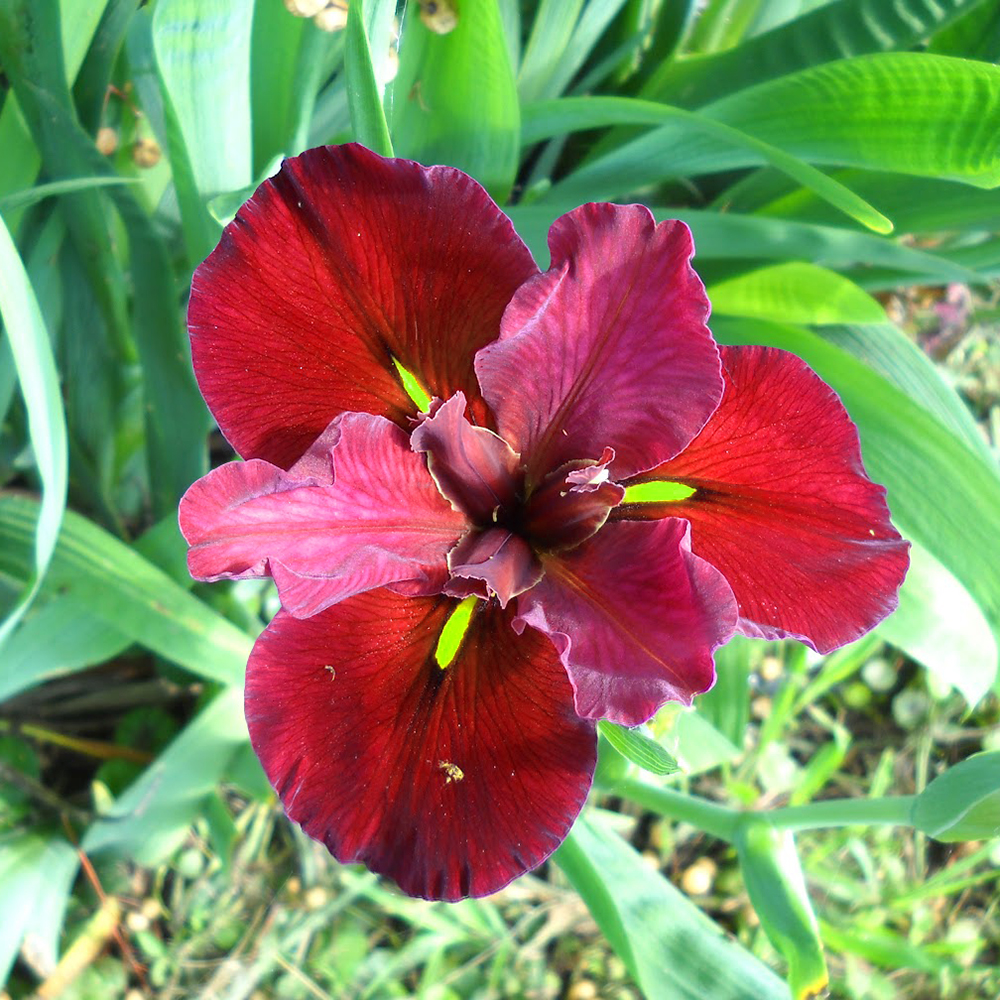 Red Velvet Elvis is truly a dollop of burning love because of its crimson red flowers with bright goldcrests and silky texture. The phenomenal dark-ruby red flowering falls with a small bright golden orange signal near the base of each petal. Flowers begin to bloom in spring to summer.
20. Kniphofia ' Nancy's Red '
The flower has the showy flower spikes with common names red hot poker, rocket flower and torch lily. These are evergreen to deciduous, mostly clump-forming, and are native to mountain regions of southern tropical Africa.
21. Lobelia Cardinalis 

The cardinal flower has striking red flowers, the central stem terminates in a spike-like raceme of ostentatious red flowers. The flower exists in different shades like deep red, crimson and scarlet bloom. The flower is native to Central and North America and belongs to species of lobelias. Hikes the beauty of rain gardens as attracts butterflies and hummingbirds.
22. Paeonia Scarlet 'o' Hara
The single large fragrant blossom has golden yellow anthers at the center packed with surrounding petals. The fiery scarlet-red flowers bloom in late- spring to early summer. The gaudy flower attracts butterflies. The flower belongs to Paeonia family and embodies romance, prosperity, healing, and happiness.
23. Sarracenia X Leucopurea
The flower belongs to Sarracenia genus, also known as cane-brake pitcher plant. The flower traps insect using a rolled leaf. The uppermost part of the leaf is flared into a lid which prevents excess rain from entering the pitcher during the digestion process. The plant becomes dormant in the winters and larger & robust pitchers are formed in summer and autumn.
24. Trichocereus ' Iridescent Watermelon '
The plant is a splendid hardy cactus hybrid created by crossing three species. The plant is loaded with bundles of large iridescent red flowers. The flower is the genus of cacti, native to South America. Also named as hedgehog cactus, sea-urchin cactus or Easter lily cactus.
25. Verbena Peruviana
The flower belongs to Verbenaceae genus and originates from Argentina, Brazil, and Chile where it is inhabited in open areas and uplands. Red Devil Verbena is a perennial variety that grows very low, flowering offers vibrant red flowers with small white centers.
26. Red Roses
A Rose is a woody perennial flowering plant of genus Rosa and there are over more than hundreds of species. Rose is considered to be the king of flowers that represents deep love and intelligence. Couples show their love & passion for their partners by gifting them red roses on valentines, as Red Rose symbolizes love, passion, and desire.
27. Petunia
Petunia is native of flowering plants of South America. The flower exists in variegated shades like pink, purple, red, white, yellow. This attractive flower represents haughtiness, resentment, and anger.
28. Trumpet Creeper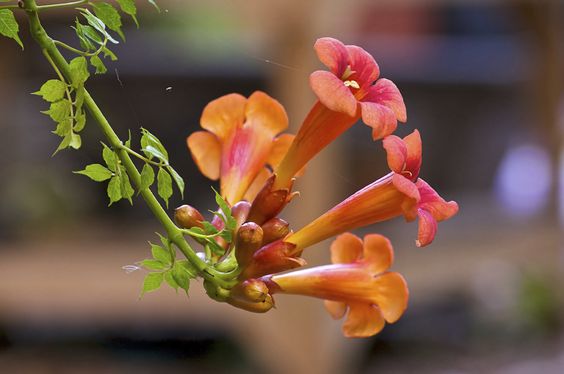 The distinctive flower resembles a musical instrument trumpet, so its name is renowned Trumpet Creeper. The flower has different varieties and available in red, yellow, orange blooms. Its scientific name is Campsis radicans and is native from Eastern America.
29. Anthurium
Anthurium is the genus of more than 1000 species and belongs to arum family. Anthurim name came from the Greek word meaning 'tail flower'. This tropical flower has glossy heart-shaped bloom. The flower is variegated in green, brown, pink, red and lilac shades and symbolizes happiness and warmth.
30. Red Pygmy Water Lily
Red Pygmy Water Lily is also renowned as Nymphaea is a genus of hardy and tender aquatic plants and belongs to Nymphaeaceae family. In India, these miniature water lilies are native to Meghalaya. The small water lily heart stealer blooms in red with stunning yellow stamens in the center.
31. Poppy
32. Star Cluster
33. Anemone
34. Red Carnation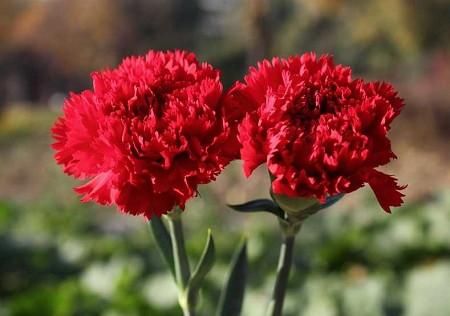 35. Gerbera Daisy
36. Amaryllis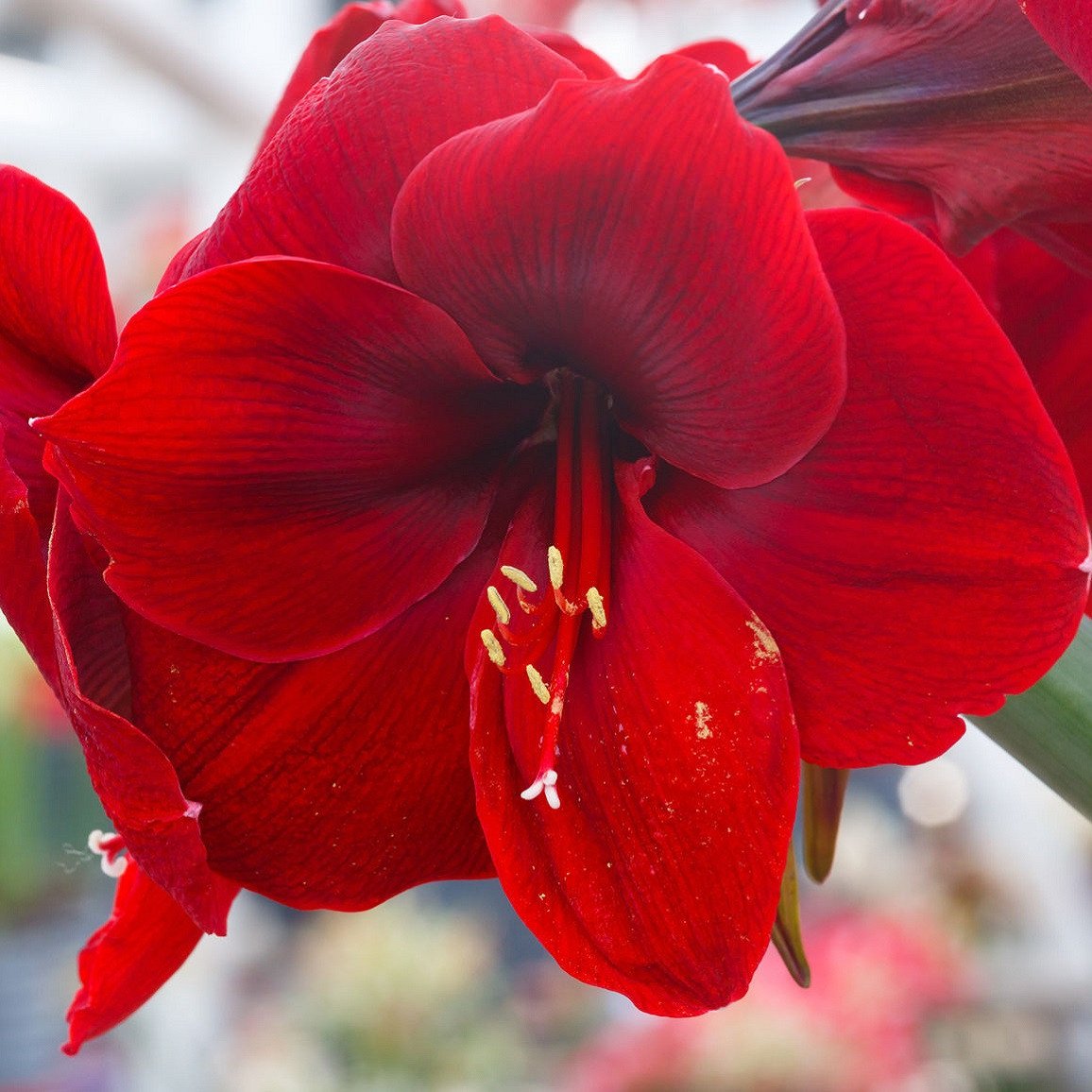 37. Poinsettia
38. Red Tulips
39. Red Liles
40. Zinnia

41. Celosia
42. Aster
43. Red Calla Lily
44. Red Orchids
45. Red Freesia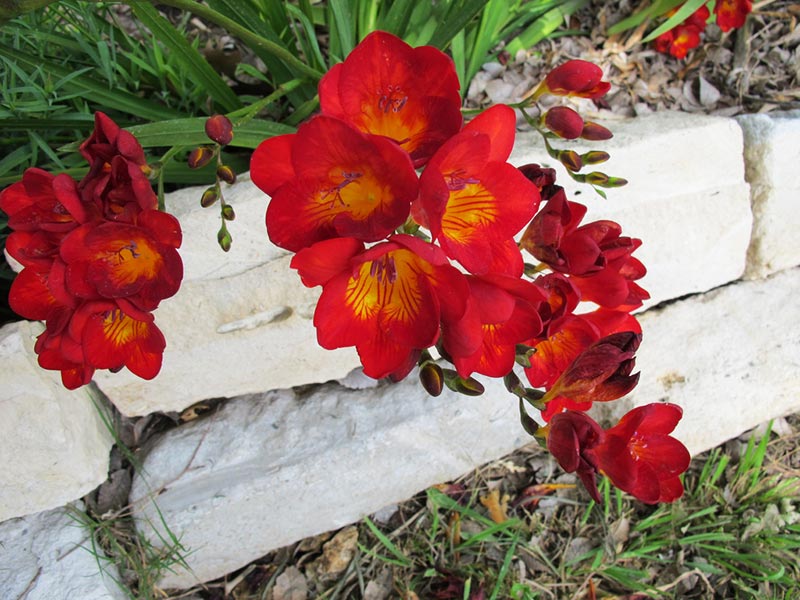 46. Cat Tail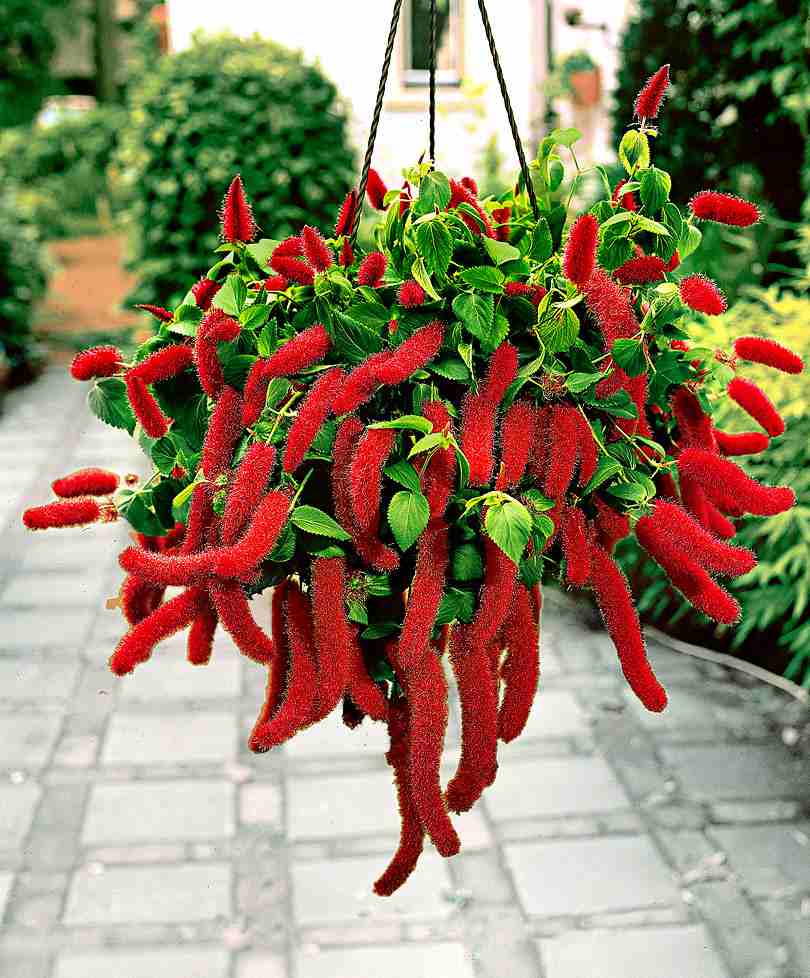 47. Pincushion Flower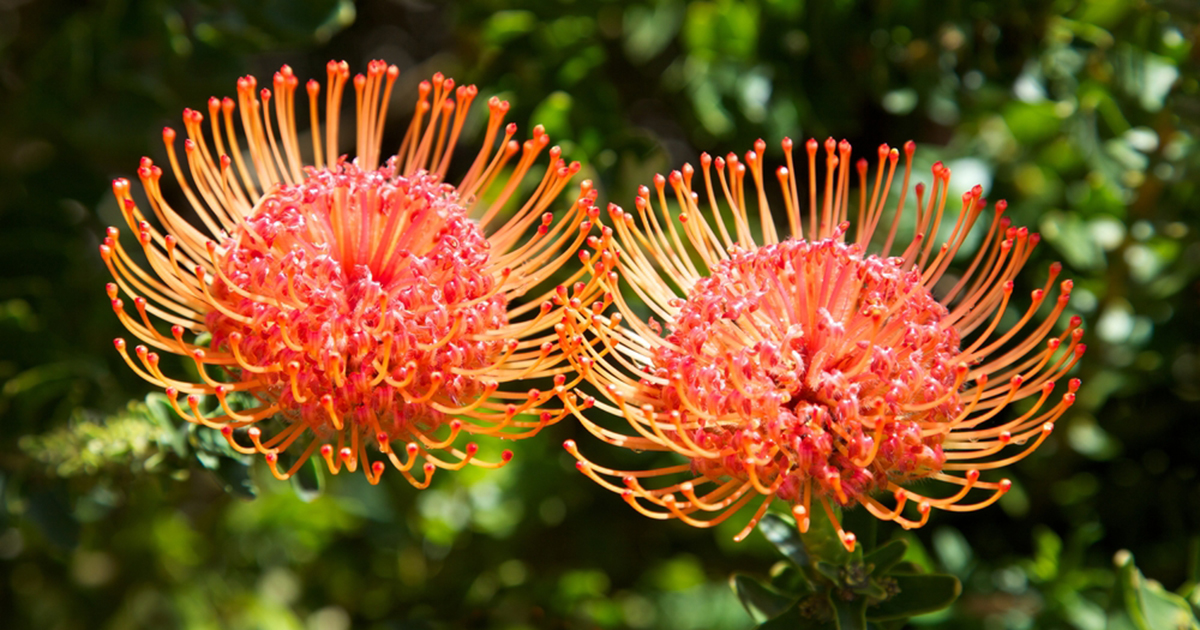 48. Begonia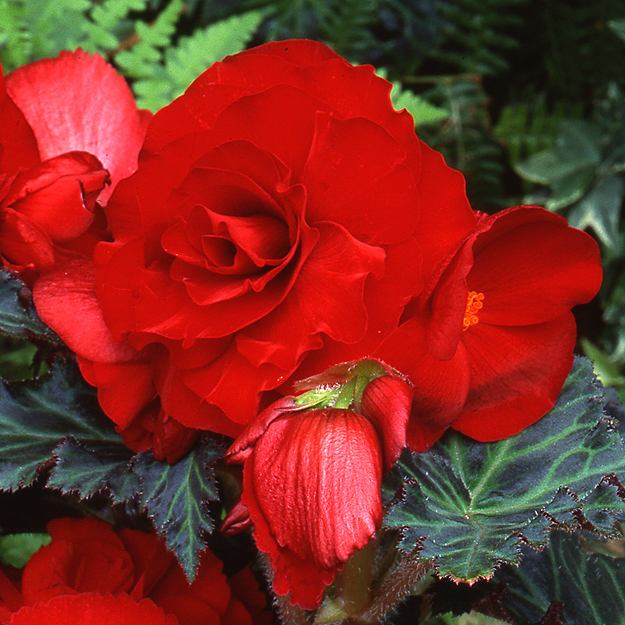 49. Brachysema Celsianum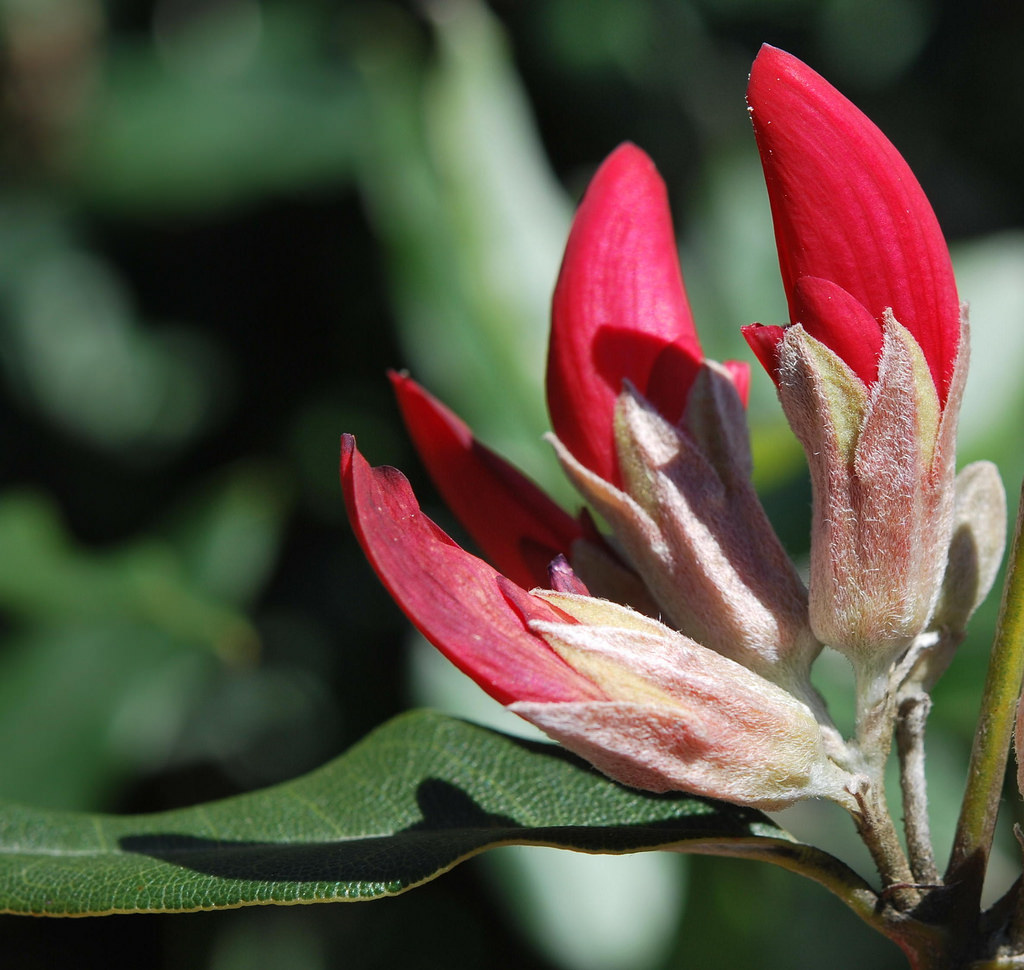 50. Red Cactus Flower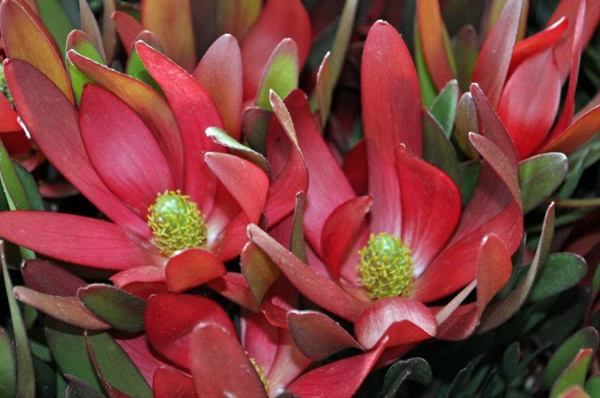 51. Gomphrena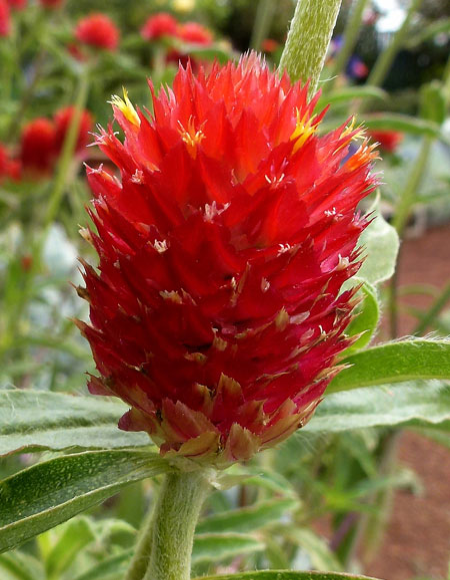 52. Red Euphorbia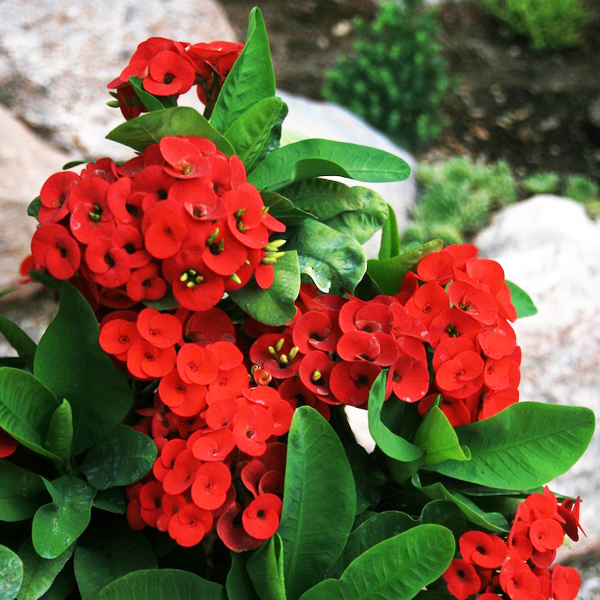 53. Heliconia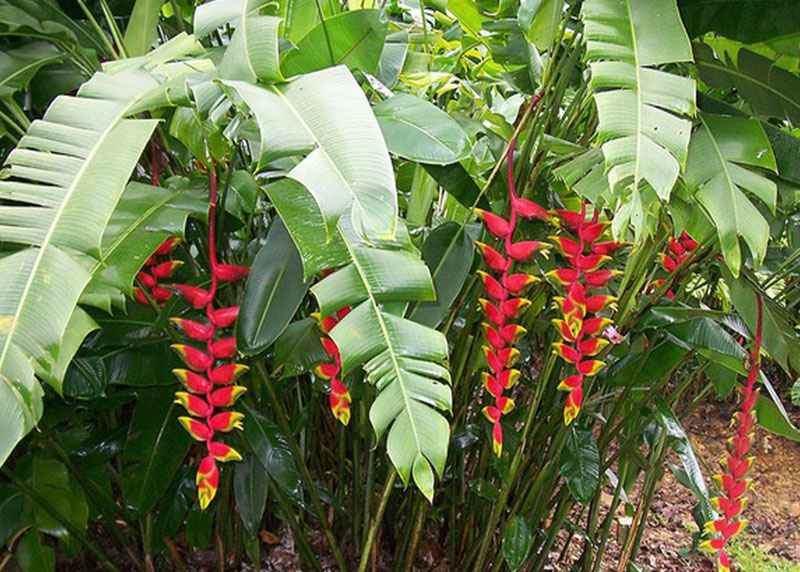 54. Wine Red Cosmos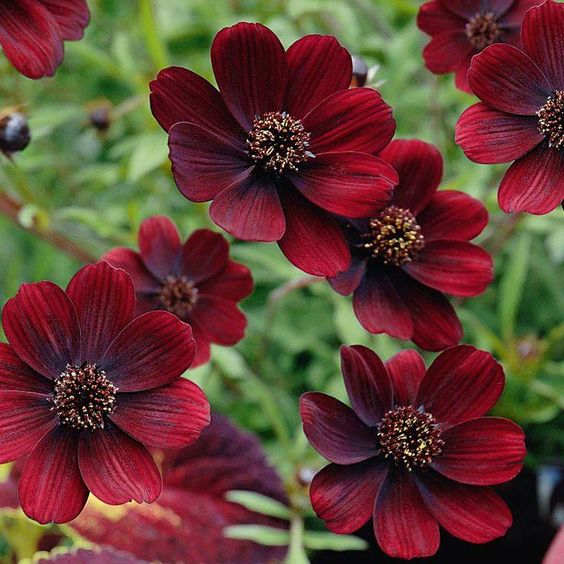 55. Matthiola Incana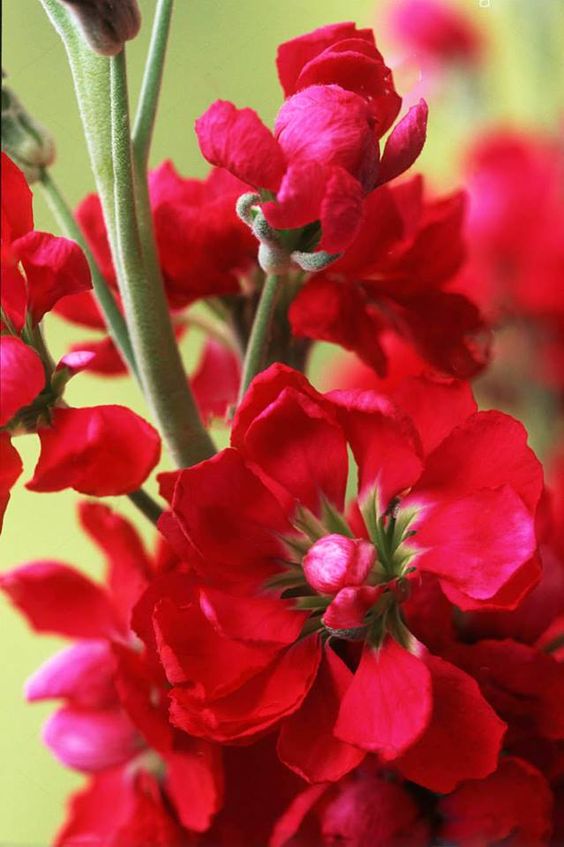 Red flowers add an instant blaze of color to most of the sedate garden. Whether it is crimson, cherry, cerise or maroon you can combine any stunning contrast to jazz up your garden or can bunch up to an ostentatious bouquet for any lovely occasion.
Hope our article provides you proclivity for red flowers agglomeration!